The surprisingly fast growth of TikTok took the social media world by storm. Although it seemed that the Chinese short-form video platform was about to take reigns on Instagram, however, TikTok is not exactly a real competitor to Instagram.
Bear with us as we're arbitrating the game of the year a.k.a. Tik Tok vs Instagram.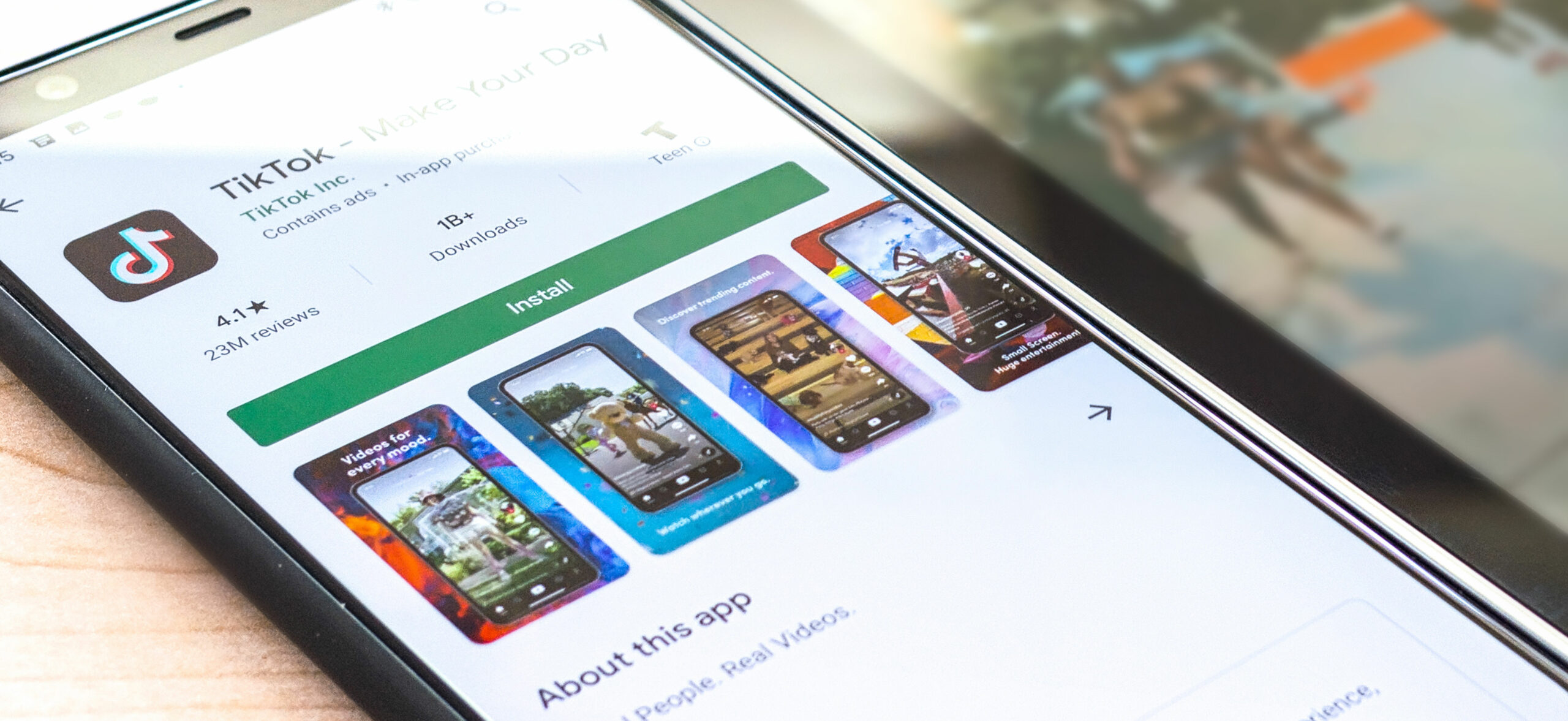 For those of you living under a rock for the past three years, TikTok is the second most downloaded app, preceded only by WhatsApp. Founded in 2012 by a Beijing company ByteDance, by 2020, it became the fastest-growing video-sharing entertainment app. With 5000 million daily active users posting silly lip-syncing and dance videos, the app's smashing success took us all by surprise.
Amateur and professional dancers, teenagers, and young adults seeking fun and social interaction made it into their own place to get creative and goofy, without the pressure of looking polished or having crazy professional production.
The age demographic and short video format became the factors for comparison with Instagram as the unbeatable leader in this category. Let's break down how the new app stacks up in the popular game of Instagram vs TikTok, and more importantly, what does this mean for the businesses advertising on Instagram.
Looking for more Followers?
How does TikTok Operate
TikTok is a fun video-sharing app that allows anyone to become a social media star in their own right. Users can search popular hashtags, view, share, and like the videos in their feed, follow the creators they like, and create their own short videos and edit them using special effects, captions, and different editing options. The major benefit users have noticed, is the ability to go viral even without a huge following. The algorithm allows for the content to speak for itself. Meaning – your quality determined by the likes and views sets you apart and pushes your content further.
It seems perfect, right? Well, let's not jump to conclusions just yet. No matter how cool and original it may seem at first, there are still some major drawbacks pointing that in the battle of TikTok vs Instagram, chances in favor of TikTok are slim to none.
We'll break it all down.
The Content Battle
When it comes to content, Instagram has gone a long way from the indie app for anyone who wants to showcase their cool pics, to unbelievable video content and envy-inducing lifestyles, promoting happiness and fun. 
Nowadays, it's pretty obvious that Instagram is not only for photographers or professionals trying to promote their work. Anyone can become a star of their own on Instagram, using only their talents, skills, and a few editing apps. 
In the true Tik Tok vs Instagram fashion, let's present the opposing argument. 
Here's where TikTok advocates are trying to stir the pot by claiming that the audiences, fed up with the promotion of the "perfect" IG lifestyle, are looking for ways to embrace their silly and take a break on TikTok. With the recent COVID-19 outbreak, the app has seen a substantial increase in users looking for a fun activity to spend the long quarantine days.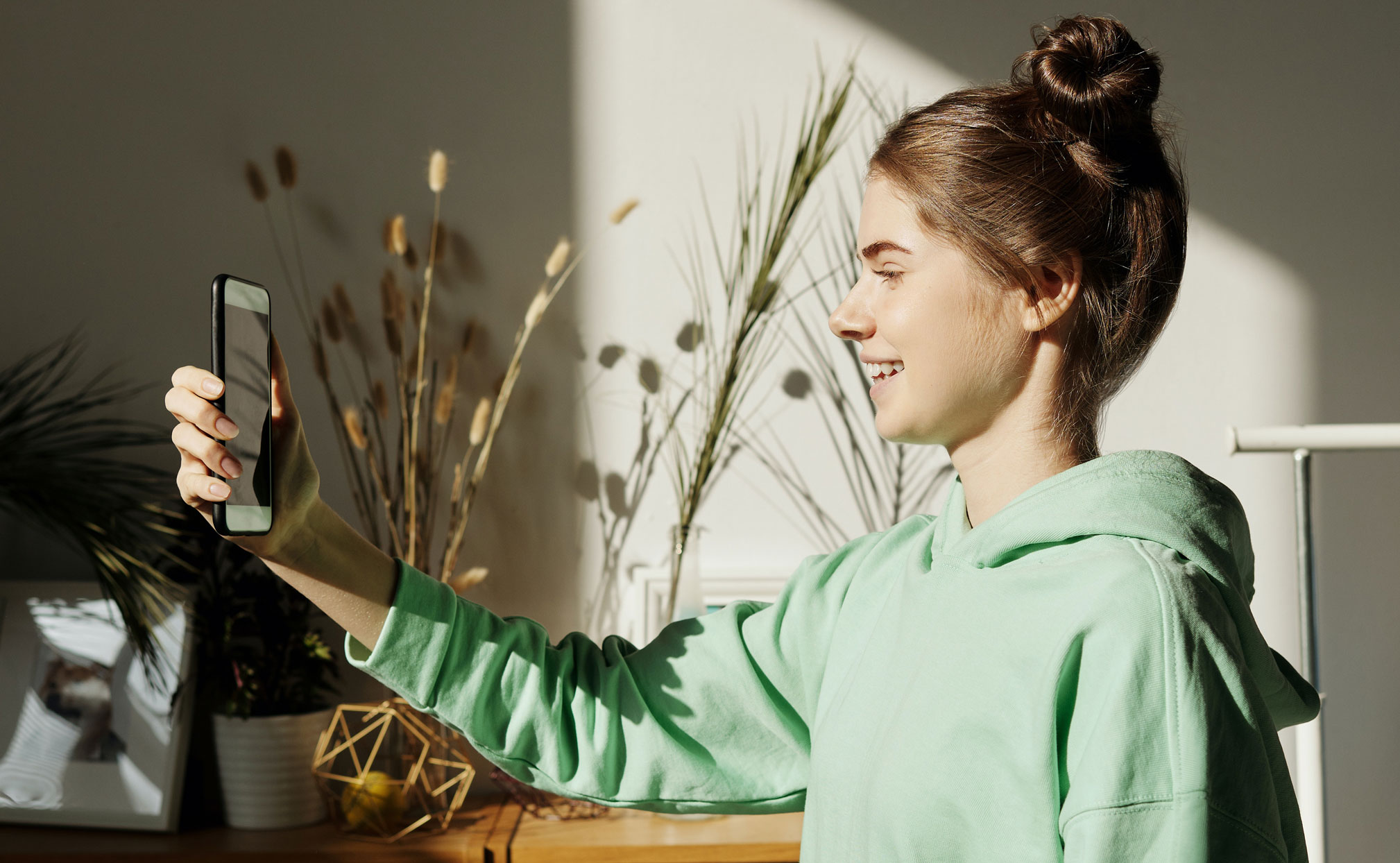 We could say that Instagram and TikTok users are somewhat on the same page when it comes to the nature of the content they create and enjoy. 
But, before we make the final verdict and cause some more TikTok vs Instagram drama, let's look at some actual facts. 
No matter how exciting or funny the content on TikTok may be at first, users are still aware of the cringe factor induced by seeing strangers share some pretty personal aspects just for the chance at virality.
If we talk perfect choreographies and dance moves featuring the change of scenery and costumes so frequently seen on TikTok, this is far from effortless and raw. For a regular user, these could be fun to watch, but the time and effort it would take to practice the moves, prepare and record everything is a huge turn-off that would result in the app gradually losing its users.
The popularity of the TikTok challenges, although massive, is starting to lose its flare, as the variations on the same content become repetitive, and users lose interest over time. This is exactly why even with the increase in TikTok active monthly users (800 million), Instagram still holds the reigns with a terrific 1 billion monthly active users. The numbers are clear – users love to show off their talents and be authentic and silly, yet the variety factor still counts big time.
As you may have predicted, the Instagram vs TikTok game score so far is something like Instagram: 3, TikTok: 1. But who's counting. 
The call for authenticity
As 70% of TikTok users are aged between 16-24, and they are about to make up 40% of all U.S. consumers, brands and marketers have to consider their preferences regarding entertainment content.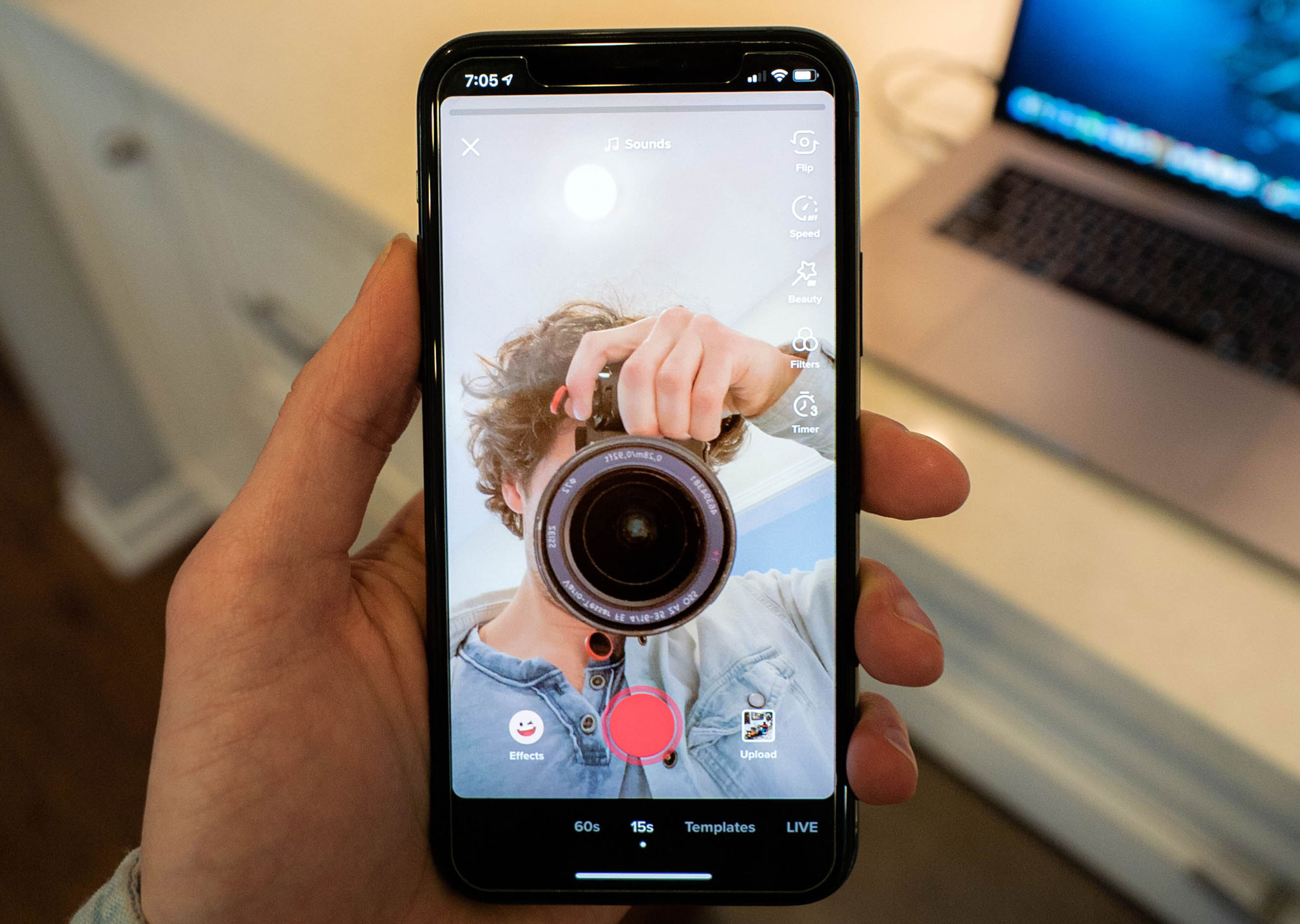 Gen Z expects to see authenticity, originality, and talent. The photoshopped, curated posts on IG won't cut it for the brands that want in on the competition.
It seems like IG players got the memo. Both Instagram and TikTok creators are seen leaning towards a more effortless and realistic approach when it comes to creating content. 
Due to the COVID-19 pandemic, most IG creators stayed at home and found new, more authentic ways to engage with their audience while still promoting their clients' content. Only now in a more organic way, through real talk sessions, in a laid-back environment, while supporting real causes. This is where the fun part begins in our little Instagram vs TikTok game. 
As we mentioned in the blog post on Live Videos During COVID-19, Instagram is seen to take a turn for the better, and we can expect more authentic content. Yet, this doesn't mean the complete abandonment of brand marketing on Instagram. It's here to stay, it will only get more creative and take a more relatable and raw approach.
The Marketing Side of Things
When it comes to brand marketing, Instagram is still the place to be for brands big and small. The options are endless when it comes to content formats, strategies, and influencer marketing landscape.
Since Instagram and TikTok had similar growth speeds, the fast boom of TikTok left many wondering if Instagram finally got a real rival when it comes to influencer marketing.
Although it may seem plausible, considering that it promises to reach millions for a fraction of a price paid for IG influencer campaigns, the majority of brands prefer Instagram as their number one channel for influencer marketing. 
And the same goes for influencers looking to collaborate with brands on Instagram. 
With no real means to monetize the views and capitalize as they do with Instagram engagement, influencers are only finding TikTok valuable as a platform to promote their IG and YouTube accounts to a younger audience. 
With only a few successful brand challenges, TikTok is definitely not a place for brands to market. At best, they can follow in the influencers' footsteps and use it to direct younger following to their most important marketing channels.
It leaves you wondering if there even should be a comparison of Tik Tok vs Instagram in the first place, right? 
Data Privacy Issues
Probably one of the most serious drawbacks of TikTok has to do with growing data privacy concerns.
Aside from the alleged connection to the Chinese government, the platform has had a number of other privacy issues that would definitely turn many users and brands away.
One of the scandals the app has undergone includes the 2019 incident when the platform was accused of illegally collecting personal data of children under the age of 13. The app had to pay a fine of 5.7 million dollars to the Federal Trade Commission.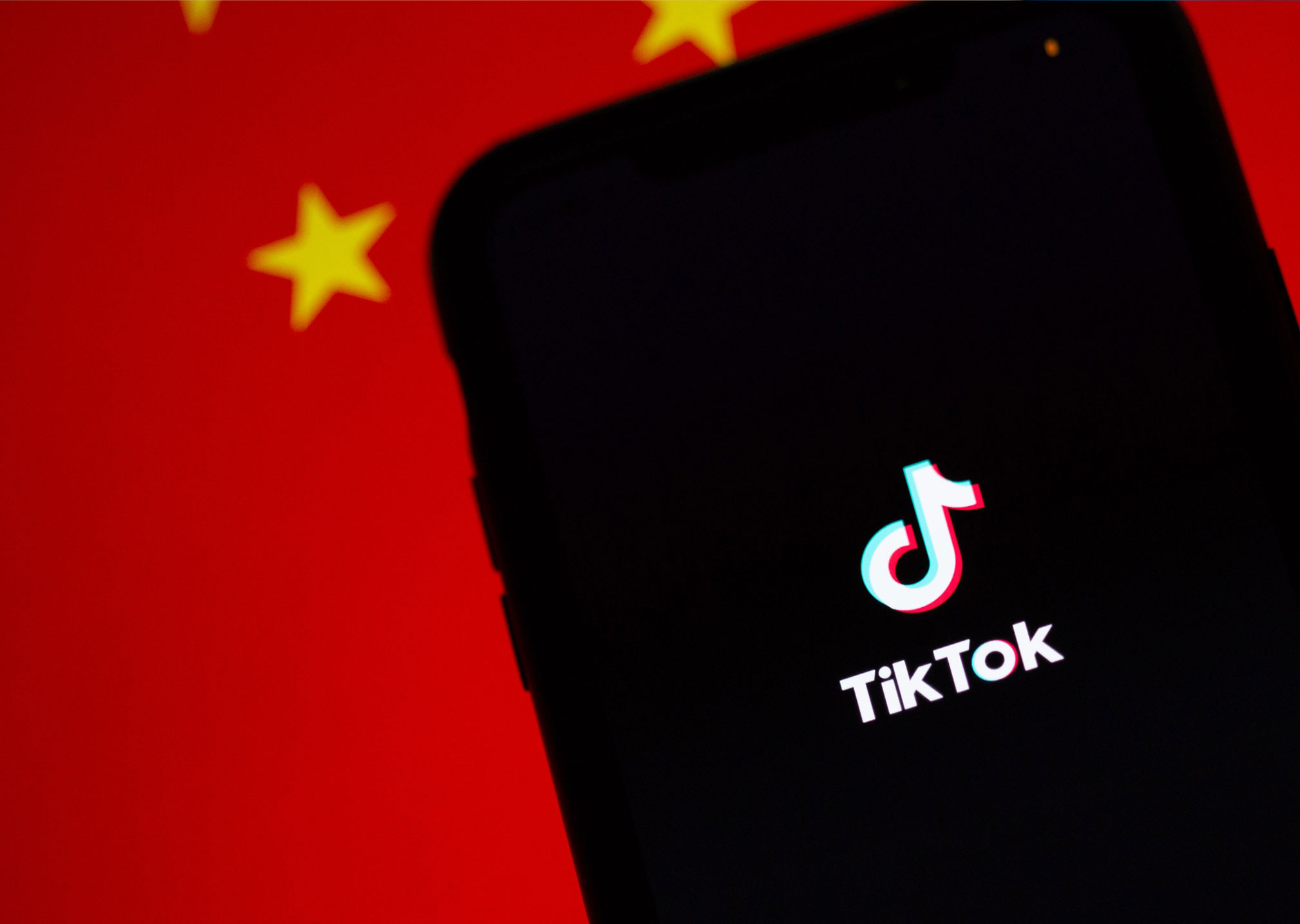 Circling back to the Chinese government speculations, one of the allegations that outraged the public the most is the discovery that TikTok may have censored the videos featuring the anti-government Hong Kong protests.
While these claims won't stop the fun-seeking teenagers, they will certainly leave a mark on other demographics, especially brands, which will definitely sit this one out. With serious issues like these, is there even a chance for the Chinese app in the Instagram vs TikTok comparison? 
The Question of Demographics
Again, it all seems shiny and bright for TikTok, with 70% of gen Z users. You'd think the brands would jump on the opportunity to market to young consumers. Add the 52 minutes of active user time per day, which is almost double the time Instagram users spend on the app daily, and it looks like marketer heaven. 
Seems like TikTok is getting some leverage in competition against Instagram?
However, as you know, the reality is quite different from what the TikTok advocates are trying to market. While all of the numbers mentioned look nice, in reality, most brands require a much more balanced approach, especially when it comes to the demographics. And this is where Instagram wins in the TikTok vs Instagram game with an almost 50/50 ratio between genders, and almost half of their user base aged 25-44. This creates the ideal opportunity to market to a well-balanced, wide audience. Likewise, Instagram offers far better options when it comes to finding adequate influencers to collaborate with, as the entire environment is well-proportioned, there is a perfect match for any form of marketing collab. 
And this, finally, breaks all myths you may have had about Instagram and TikTok being rivals, to begin with. 
Conclusion
In the history books 2020 will be remembered as the year we had to suffer through the worldwide pandemic of COVID-19 and TikTok challenges. And the battle of the titans, i.e., TikTok vs Instagram. 
On a more serious note, TikTok has seen enormous growth in the user database, and naturally, the comparisons to Instagram soon followed. Although the main premise is similar – Instagram and TikTok allow people to share fun and talents while connecting to each other, the rest is all just wishful thinking dressed in facts by TikTok promoters. 
While there's still room for TikTok to completely transform its direction, judging by the state of affairs at the moment, it will hardly ever become a real competitor to Instagram. With the serious data security issues, similar demographics, repetitive content, and limited marketing opportunities, the verdict is clear – TikTok still doesn't come close to being the next Instagram. Or to put it in sports terms – after a fair game, the final score in the Instagram vs TikTok – Instagram takes home an easy win. 
Now that you're convinced Instagram is doing better than ever make sure to subscribe to our services to find out how you can get the most out of it for your business. Flock Social is your one-stop shop for IG growth.
Looking for more Followers?
Follow our blog for more similar posts every day.