Some of the biggest advocates, hashtags, and petitions behind the Black Lives Matter Protests and Movement you should be following on Instagram.
The pandemic known as Covid-19 has brought complete chaos this year. We are saddened to share that there's yet another deadly pandemic harassing the world: Racism.
From racially driven police brutality crimes to systemic oppression, racial inequality in the United States criminal justice system is alive and breathing. 
This generation is working overtime to change the current situation at hand. And we'll do whatever it takes to get there.
One of the biggest anti-racism activists and educators, Jane Elliott, said it herself: 
"Racism is a learned affliction, and anything that is learned can be unlearned." 
And we've had just about enough of injustice and inequality. It's time to fight back.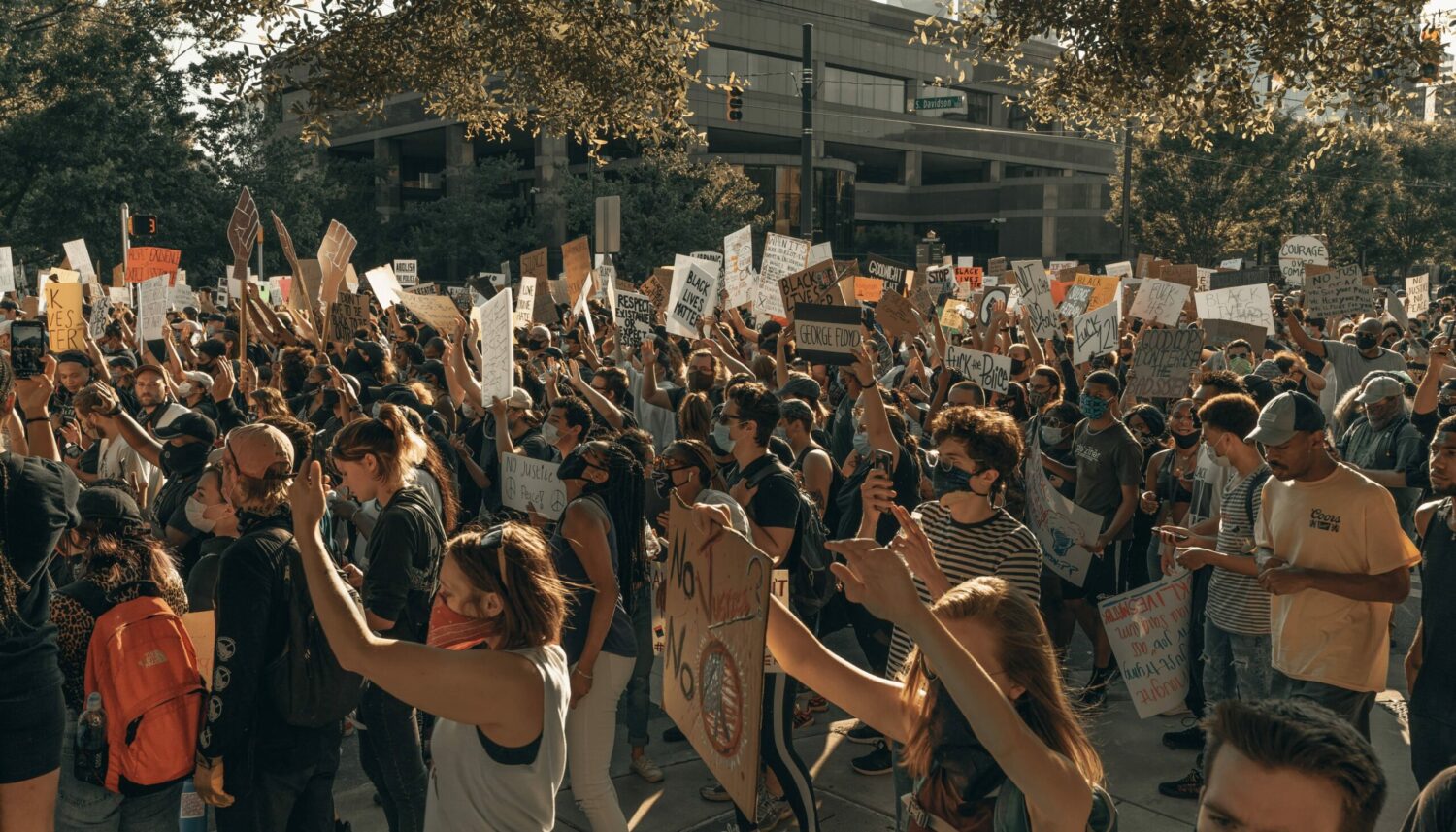 What is Black Lives Matter?
What does the black lives matter movement stand for? Justice, equality, and the black community, to name a few things. 
In 2013, the hashtag #BlackLivesMatter started to trend on Social Media. This is after George Zimmerman fatally shot African-American teen Trayvon Martin in February 2012. 
After that, Alicia Garza, Patrisse Cullors, and Opal Tometi, the founders of this international human rights movement, made it world-known. 
As the movement began to grow, a few loud minorities didn't agree with its message. The hashtag #AllLives Matter hit the social media scene as an outraged reaction. 
Soon after that, most Black Lives Matter advocates and big celebs made sure to shut it down quickly.
"Of course we KNOW all lives matter, but at this point in time, black voices are the ones who NEED help. Our voices need to be heard, and our men and women need to be safe on the streets." Said one of the protestors on the streets of Washington DC.
One of the most popular slogans for the protests that have started earlier this month.
 No freedom until we're equal." 
With that being said, let's see how these 2020 Black Lives Matter demonstrations came to be; more specifically, what happened to Black Lives Matter protests this year.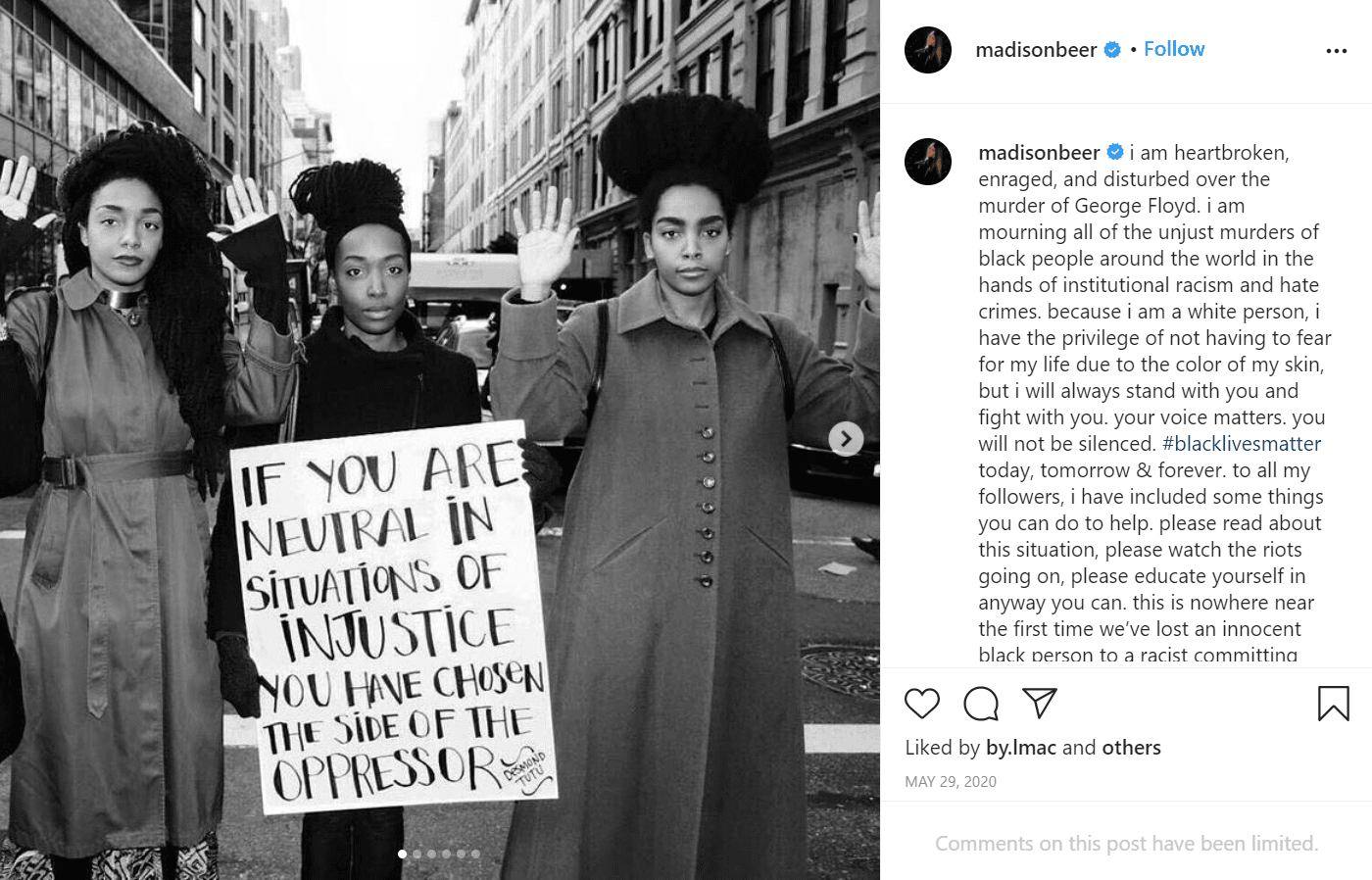 On May 25, 2020, George Floyd, who, in his daughter's words, "changed the world", was murdered. It was by the hands of the Minneapolis police. 
The "Black Lives Matter" protests started in Minneapolis too.
Floyd was arrested on a charge of allegedly passing a forged $20 bill at a grocery store. Shortly after the police were called, Floyd was arrested. 
The man responsible for the murder was a former white police officer, Derek Chauvin. He pressed his knee to Floyd's neck for almost nine minutes during the arrest. For the last three of those minutes, Floyd was motionless and had no pulse.
George Floyd died in the hands of racist police officers whose agenda was far from pure and honorable. 
17-year old Darnella Frazier filmed the whole incident. The graphic video later blew up on all social media platforms. It exposed the racist police brutality that was taking place.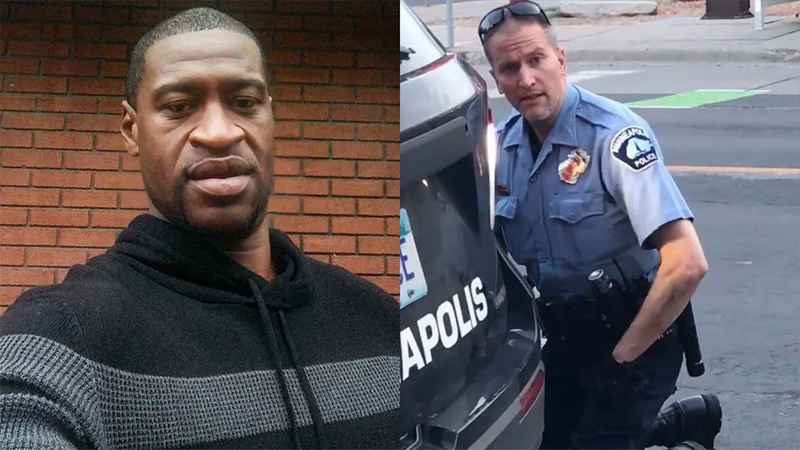 George Floyd/Derek Chauvin
Both peaceful and violent protests were direct reactions by the American people and their frustration. 
Even though the Black Lives Matter movement started way back in 2013, it's importance is now relevant more than ever. 
Many politicians, activists, and public figures have questioned the impact of these somewhat violent protests. 
Not only did the whole world hear about George Floyd, but so many other victims of police brutality as well. The public was so outraged that the charge was changed from 3rd to 2nd-degree murder in Derek Chauvin's trial.
All four police officers involved in the incident were rightfully charged and prosecuted. What is the goal of black lives matter? 
The public spoke, and justice won. That's the goal.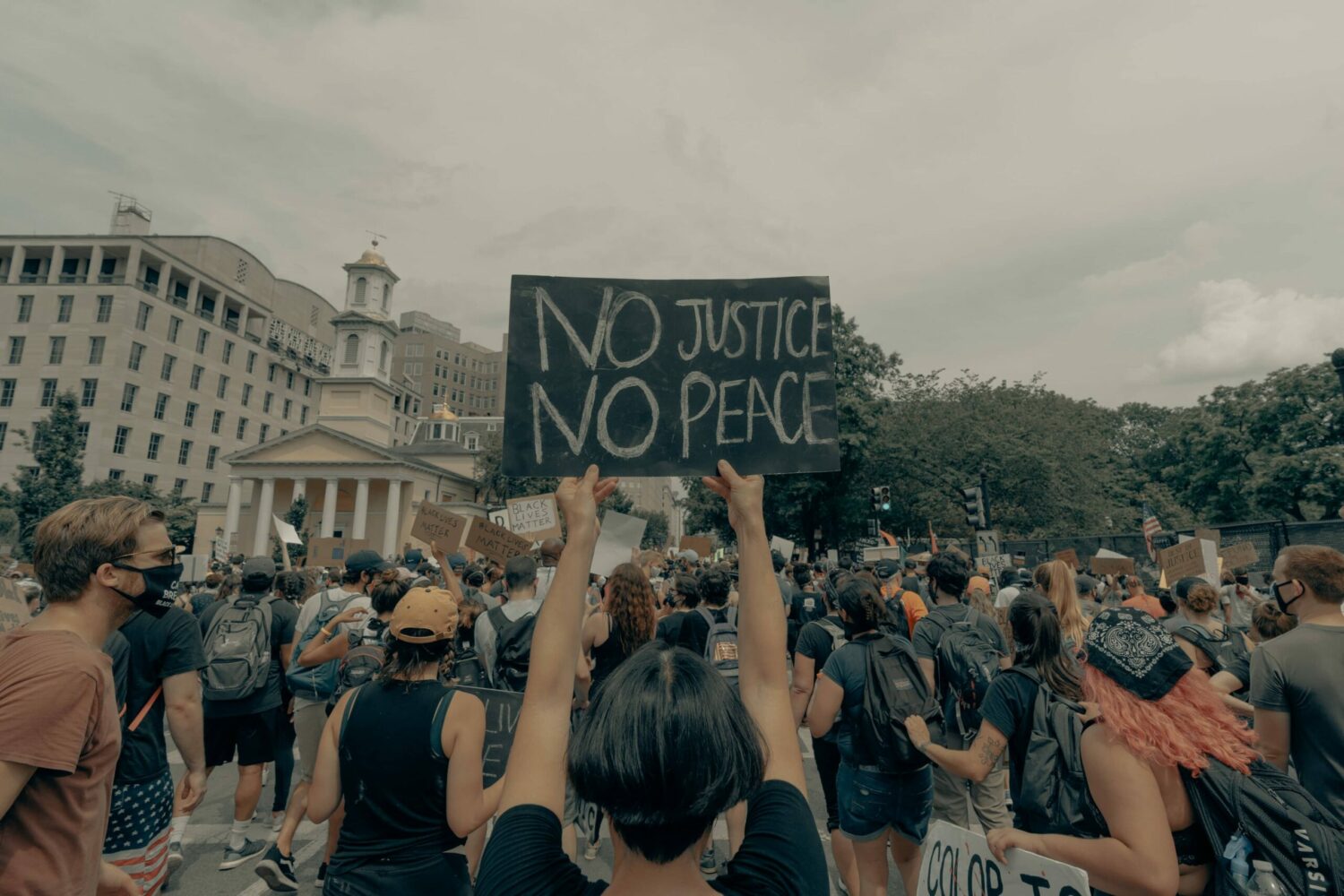 But the story doesn't end here. There's so much more that needs to change in society. This tragic incident just sheds more light on how the average African-American is viewed in the US. 
Many of us would like to contribute to the movement and get as educated on the topic as possible. If you are attending the protests that have been occurring throughout the US, UK, and Europe – make sure to be safe and wear gloves and a mask! 
If you are unable to attend, there are many other ways to help! Through the power of online petitions and education! 
Looking for more Followers?
What is Campaign Zero?
On August 21st, 2015, an anti-police brutality campaign hit the online scene. Campaign Zero's mission is to reduce police violence. And as the Black Lives Matter got more spotlight, so did this "data-driven platform".
In response to the murder of George Floyd – Campaign Zero launched "8 Can't-Wait".
It's a database that tracks how eight policies to curtail police violence are employed in major cities.
Here are the policies: 
Ban chokeholds and strangleholds.
Require de-escalation.
Require a warning before shooting.
Require that all alternatives be exhausted before shooting.
Require officers to intervene when excessive force is being used.
Ban shooting at moving vehicles.
Establish a Force Continuum.
Require comprehensive reporting.
Sharing important information like this is crucial in such situations. 
This blog will list some of the biggest advocates and behind the movement itself. For a fitting start, let's take it back to where it all started. Or better yet, to who it all started with.
Alicia Garza – @chasinggarza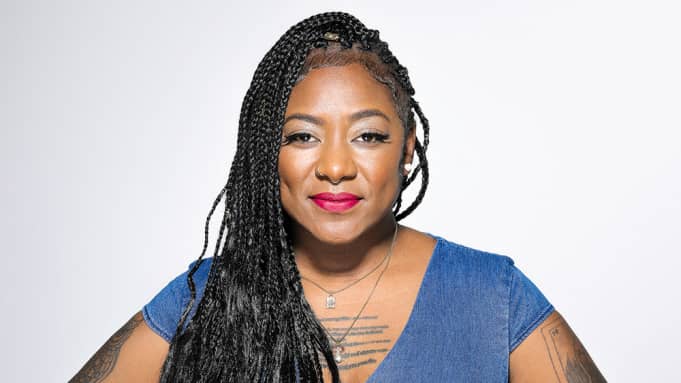 "Black people. I love you. I love us. Our lives matter, Black Lives Matter." 
That's the comment that started it all. It was the first time Garza mentioned Black Lives Matter online as a reaction to Trayvon Martin's tragic shooting in June 2013.
As the killings of black people by police began to be more visual thanks to social media – Alicia Garza's #BlackLivesMatter started being shared everywhere. We were finally introduced to the harsh reality. 
Garza runs the @BlackFuturesLab Instagram page to help make Black communities stronger. And for the folks who "like their political commentary with a side of why Fenty Beauty saves lives", she also has a podcast @ladydonttakenopod you can check out. 
She's an amazing online figure and a force to be reckoned with – definitely no run-of-the-mill persona.
She's your best source for all the relevant information, dates, and updates on the Black Lives Matter movement. 
Here's an amazing video she shared on the 2020 Black Lives Matter protests and why they are happening. A must watch!
 

 

View this post on Instagram

 
And in the meantime, here are a couple of Black Lives Matter related petitions to sign on change.org. 
It might not seem like much, but gathering millions of signatures for such big issues helps these causes out. We have even managed almost 20 million for George Floyd! What are you waiting for? Go, go, go!
Jelani Cobb – @jelani1906
It is a great pleasure to introduce an amazing journalist at the New Yorker, a professor at Columbia University, and a historian – Jelani Cobb!
Cobb's specialty is writing and teaching the history of race in the United States. Along with the ways it continues to impact the lives of black people. And all 328+ million people who reside in this country.
He's also written a couple of books, like The Substance of Hope: Barack Obama and the Paradox of Progress, and To the Break of Dawn. It is based on the interesting origins of hip hop culture. 
It's safe to say Jelani Cobb is a voice we should trust and listen to. Now more than ever before.
In an attempt to "fix" a very broken community, Cobb wrote and created a police brutality-inspired documentary "Policing the Police". A close look inside the Newark Police Department in New Jersey. One of the many troubled forces in America. 
We are faced with the heavy truth of how the average African-American is being viewed by the police. A.k.a, the ones who've with their right hand sworn to protect all citizens under the same flag. 
Regardless of religion or race. Or so that's how it was supposed to be.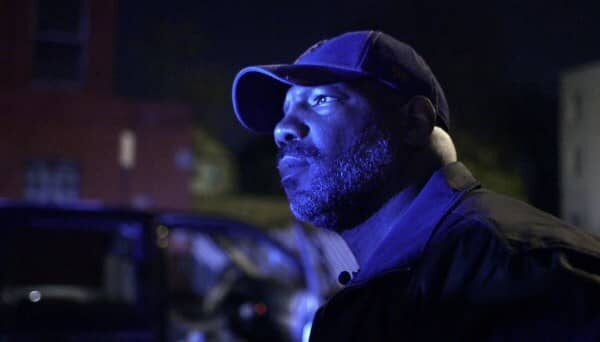 It's important to stay in touch with what is happening on a daily! Make sure to follow and spread the following hashtags on Instagram:
#blm #blacklivesmatter #georgefloyd #justiceforgeorgefloyd #protest #love #justice #racism #nojusticenopeace #icantbreathe #trump #policebrutality #black #blackgirlmagic #equality #blackexcellence #blackhistory #blackouttuesday #melanin #repost #peace #together #bhfyp
Here are a couple more petitions that need your help and signature. The Black Lives Matter movement protests aren't the only way to help. We can also give back to the black community virtually: 
Make sure to read the stories behind some of these petitions. It's important to know what you're giving your signature to. It's important to remember these victims' names.
Shifting our direction from New York, New York to Cambridge, Massachusetts. We are delighted to introduce Professor Sarah Elizabeth Lewis of Harvard University!
Sarah Elizabeth Lewis – @sarahelizabethlewis1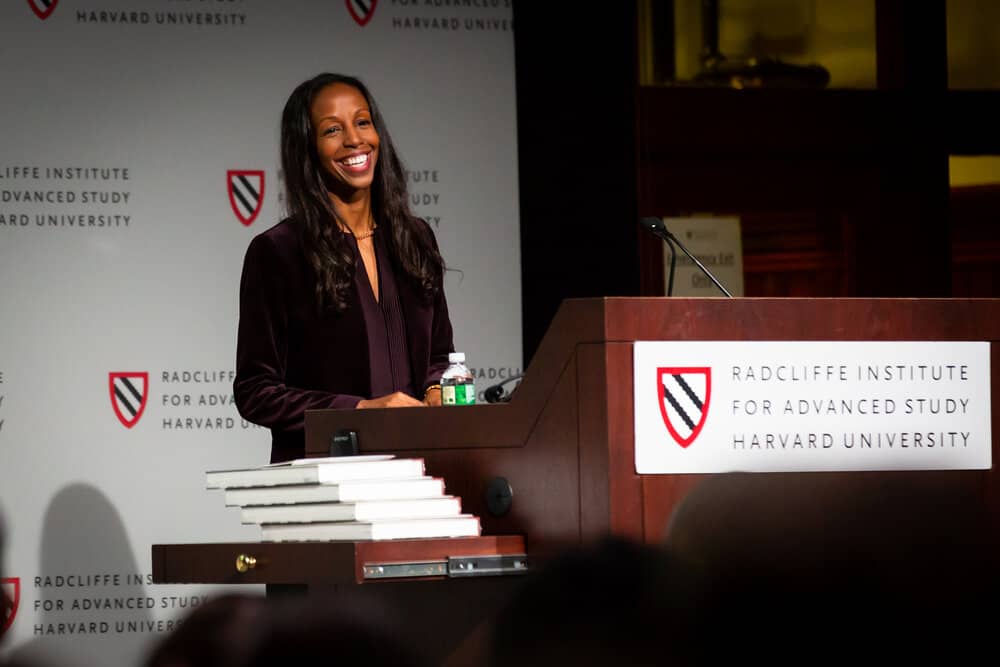 Professor Lewis teaches art history and African American Studies at Harvard University. Her main focus is on the relationship between images, race, and justice. 
She is the force behind the #VisionandJustice project. A project strictly focusing on the connection between art and justice. One of the most educational and interesting profiles on Instagram as well.
Her book, The Rise, has received endless praise and positive feedback. It's an inspiring piece about what it means to be human as we struggle for mastery.
 Her TED Talk has almost 3million views. And her BLM advocacy continues to inspire folks beyond her core audience. 
"Law alone did not result in the deaths of George Floyd, Breonna Taylor, Sandra Bland, Travyon Martin, or any of the other unnamed lives lost due to racial terror. Law combined with culture shapes our social narratives. It can justify biases and stereotypes with deadly consequences."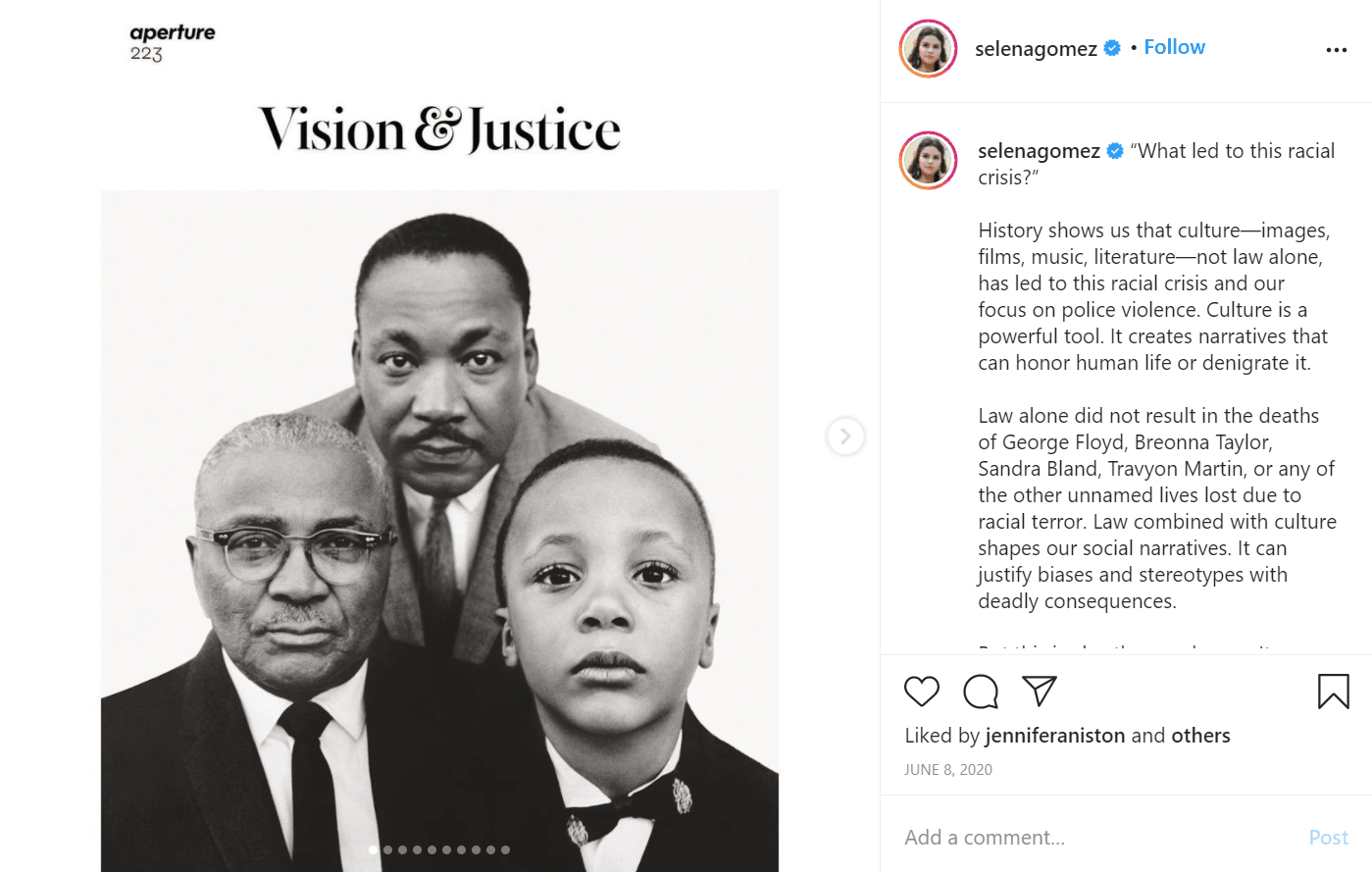 In her opinion, this tragic social and political climate has a "positive" side. "We all have a role to play by how we shape, make, and engage with the culture around us." 
We all have an obligation to do better. And we can start by listening with an open heart and mind. 
The more we educate ourselves through these important figures the more we can help. 
What is the Next Step for Black Lives Matter?
In the last words of the late Mr. Floyd, the country he left behind "can't breathe".  And the political climate has never been heavier. 
Protests have conceptually been a natural and often violent reaction to governmental matters in a country. Unlike some, who view the Black Lives Matter movement as nothing but a trend or hashtag on social media, the fight did not start with George Floyd for others. 
It didn't even start back in 2013 when the name was first mentioned. It's a fight that has been going on for centuries. Every week should be Black Lives Matter week. It's not a trend. 
Especially in a country that insists its creation is based on multiculturalism and diversity.
Black Lives Matter protests have been held in all 50 states in the USA. Along with the UK, Germany, Italy, Denmark, Sweden, Norway, France, Canada, and many other countries. 
The police have had to use tear gas, hardness, and violence, as the protestants started lighting buildings on fire, destroying city properties, vandalizing the streets, and even looting malls and numerous stores.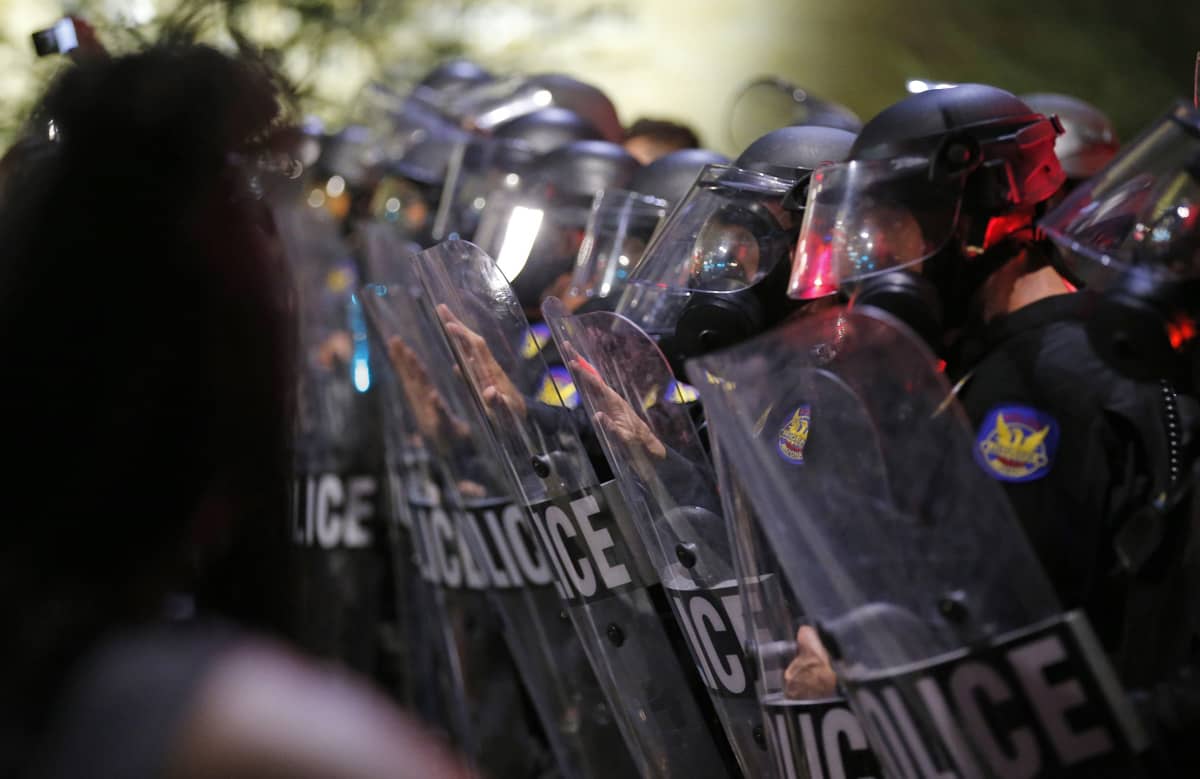 "If you lose a business it's not lost forever. But lives? We can't bring that back", said one of the protesters who have been interviewed by Complex magazine. 
 

 

 

View this post on Instagram

 

 
In such a diverse space, there is no place for oppression, racism, prejudice, race, and religion-related crimes and hate speech. 
Despite that, we will not forget the prior victims of police brutality, whose names were delicately wiped off the internet. The #SayHerName hashtag was born when the police shot 27-year-old Breonna Taylor 8 times by mistake.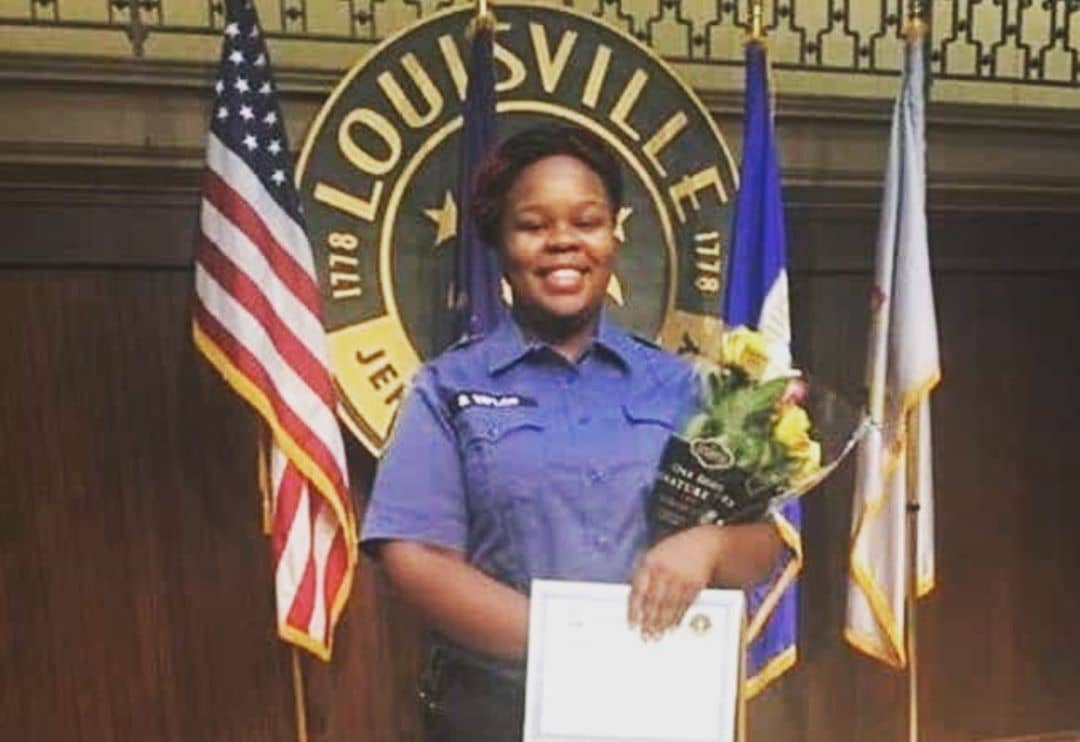 As more of these cases began to surface on social media, the mainstream media failed to actually mention the victim's names. Furious, the internet took the matter into its own hands. 
The victims deserve their names to be heard. The families deserve justice. That's why we sign these petitions and attend the Black Lives Matter protests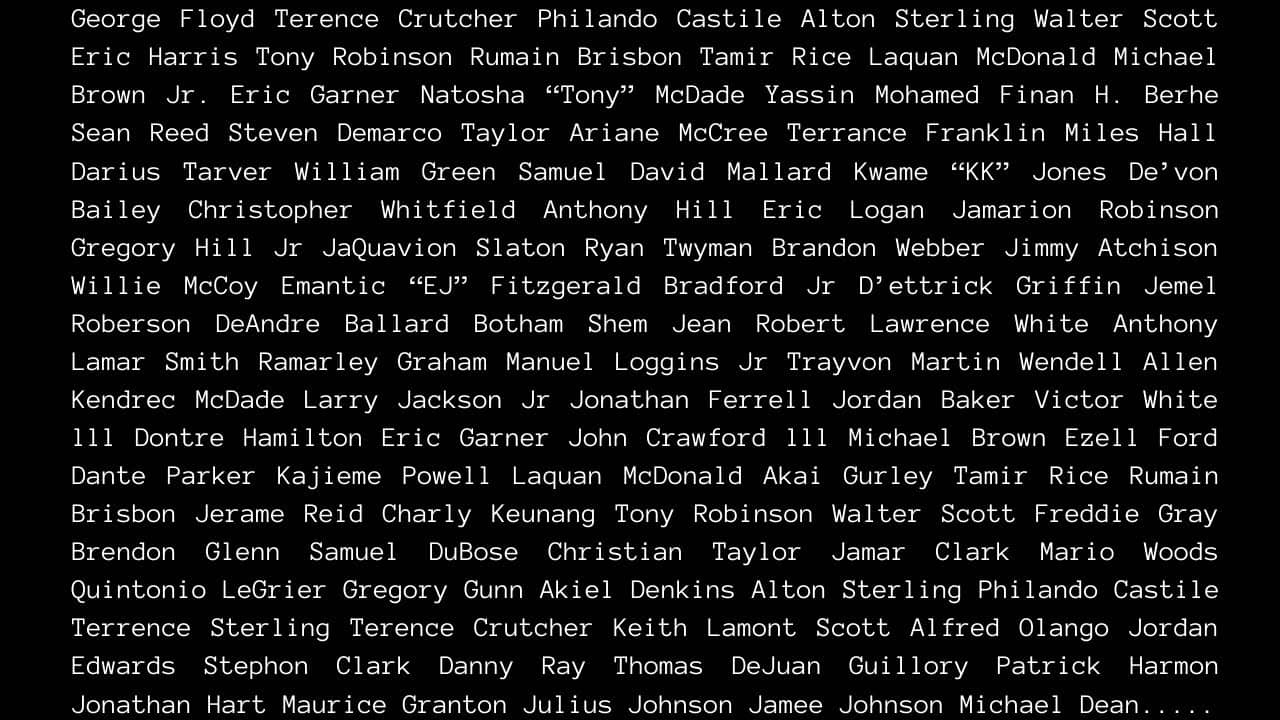 But to the hero that started it all, Mr. George Floyd, various memorial services were planned across the world. Street artists globally created murals honoring Floyd. 
Depictions included Floyd as a ghost in Minneapolis, as an angel in Houston and as a saint weeping blood in Naples.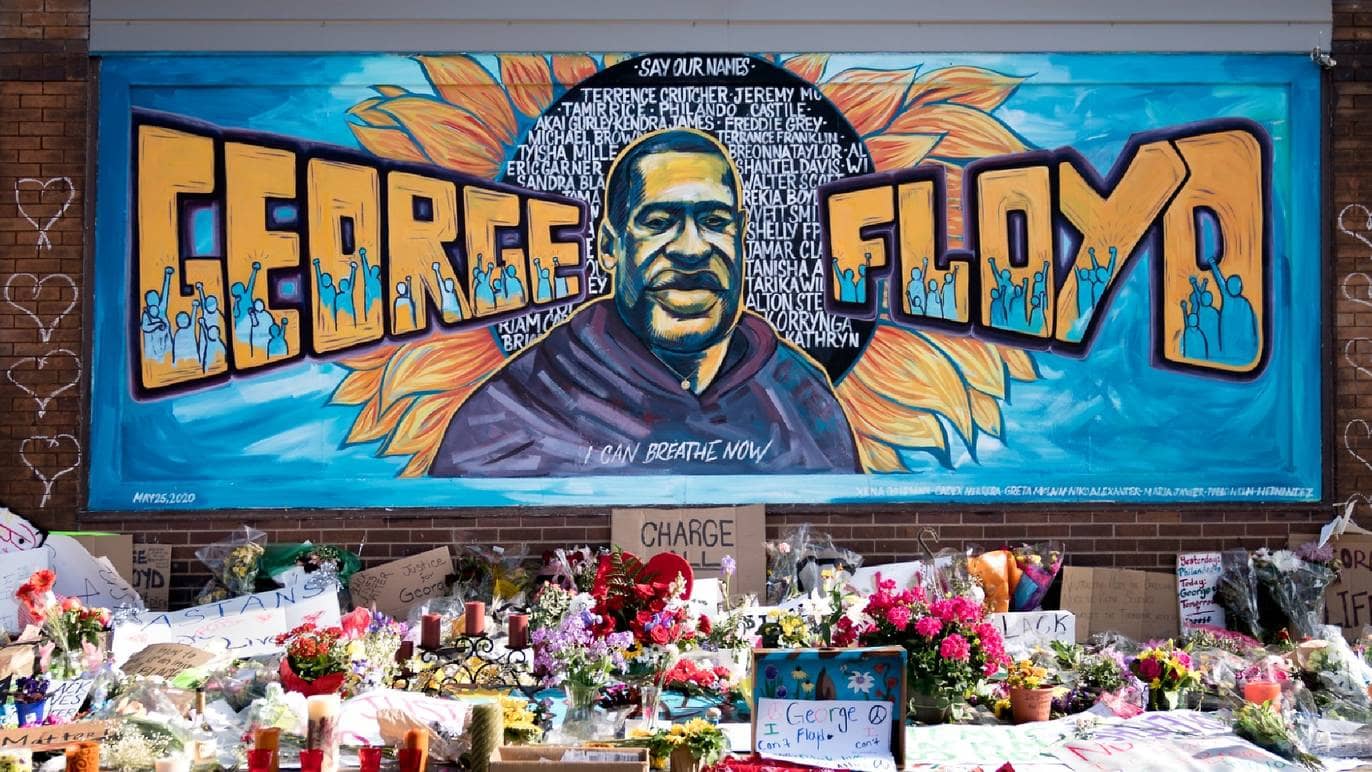 Even A-list celebrities made sure to use their enormous platforms to spread awareness.
Selena Gomez hosted a daily Instagram takeover. Important figures took over her 179million follower Instagram account to share important information about the current situation.
"Over the next few days, I will be highlighting influential leaders and giving them a chance to take over my Instagram so that they can speak directly to all of us.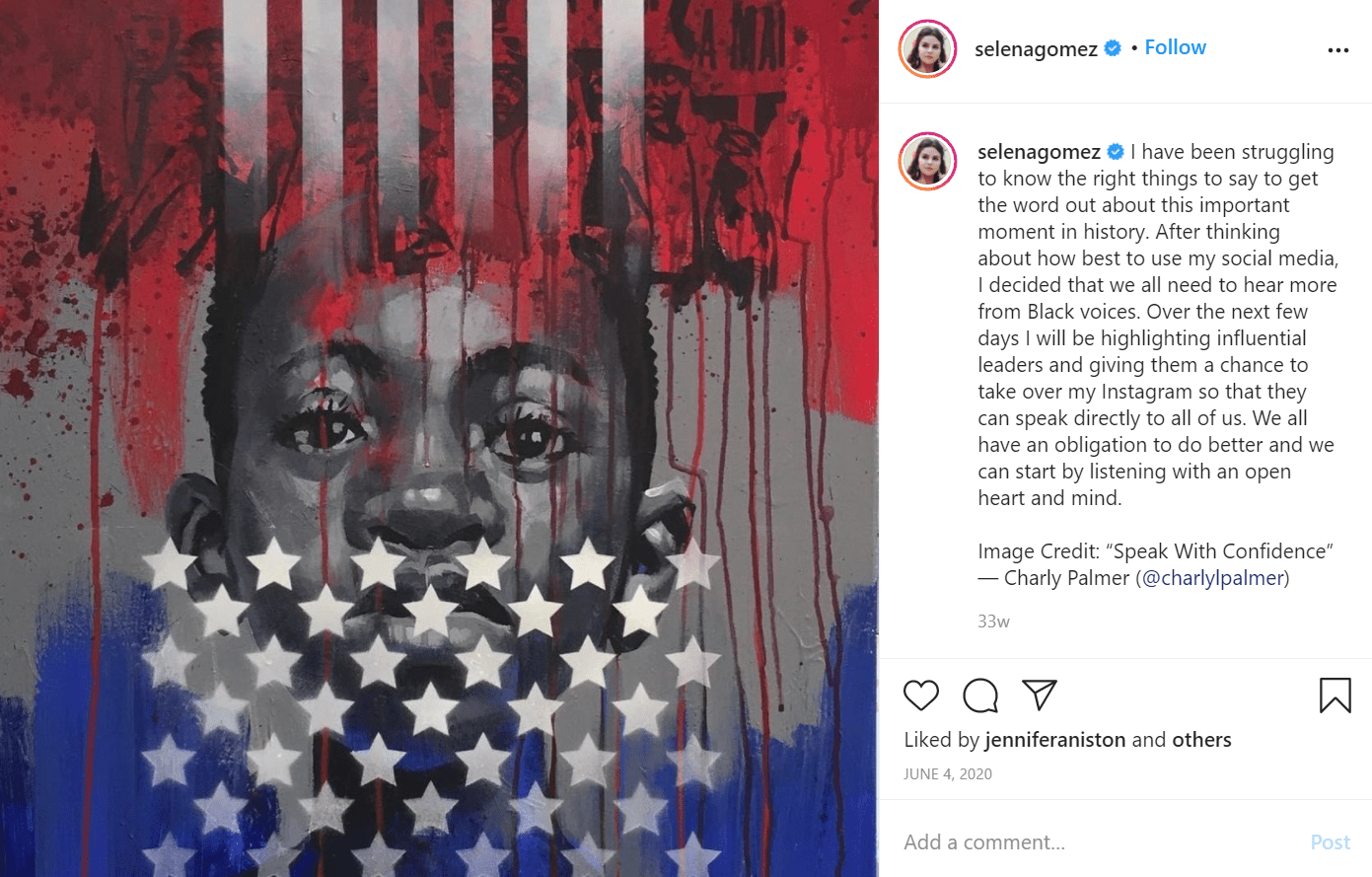 Billie Eilish wrote a lengthy post about the Black Lives Matter movement by criticizing the #AllLivesMatter social groups. 
"No one is saying your life doesn't matter, but this isn't about you."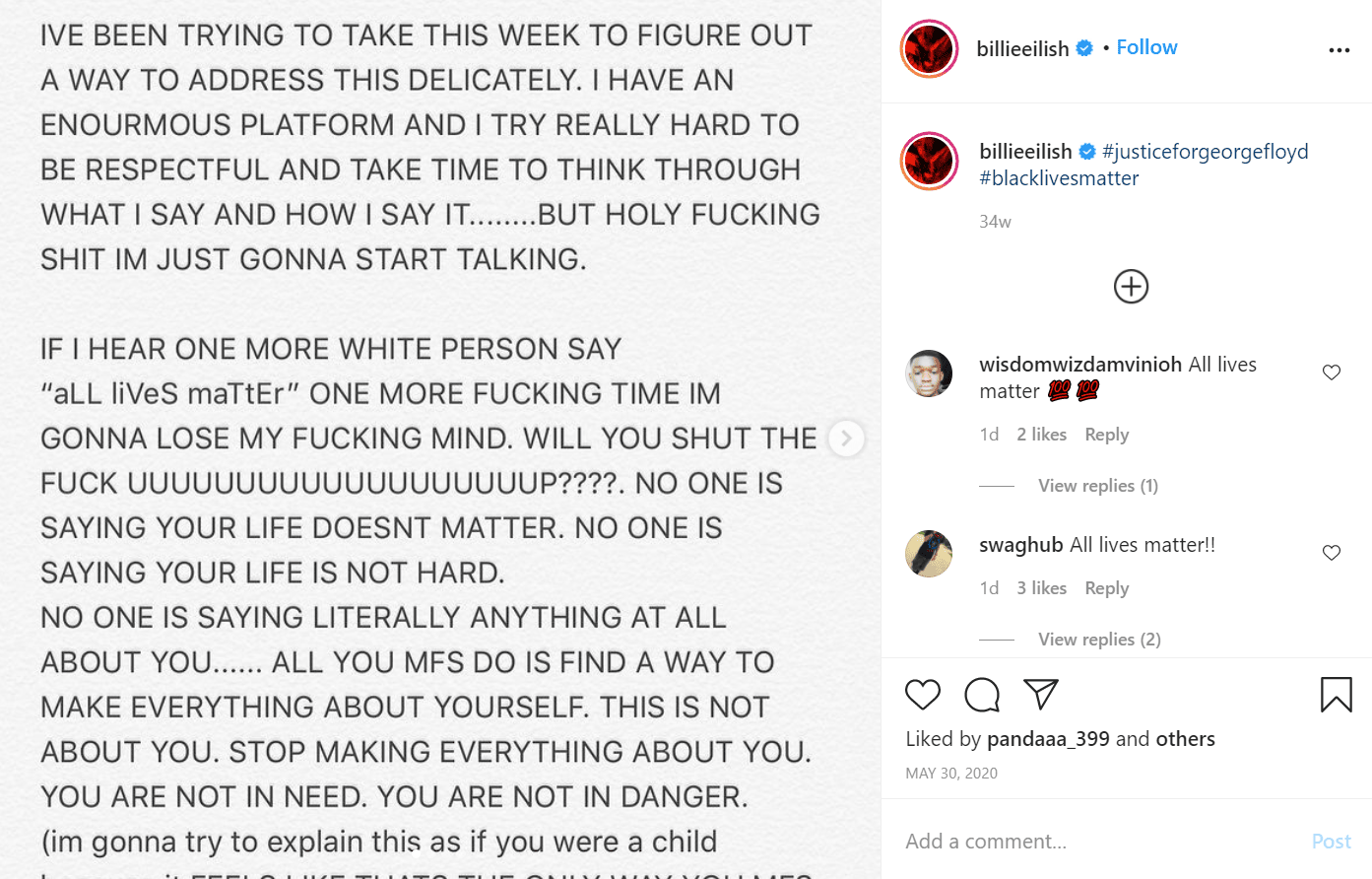 And many more have been regularly sharing their concerns, donation and petition links as well as their support. 
In order to make a change, we must stick together and listen to those who have been silenced for so long. 
We hope George Floyd is the last victim to lose his life due to police brutality and racism. We hope for a better and safer future, without dividing people based on any kind of cultural differences.
In the meantime, here's a couple of more links you should check out. Try to help in any way you can! It's completely free to sign a petition and help save a life.
Check out some of our most popular reads while you're here: