Ever since the beginning of sales and marketing, attracting new customers and forming a core clientele has been quite a creative line of work, to say the least. From the sales pitch cliches to well-orchestrated trade deals. This aspect of business is now more prominent than ever before, especially when it comes to the online world.
So how to find potential clients on Instagram in this day and age?
What is your "sales pitch"? Is it working?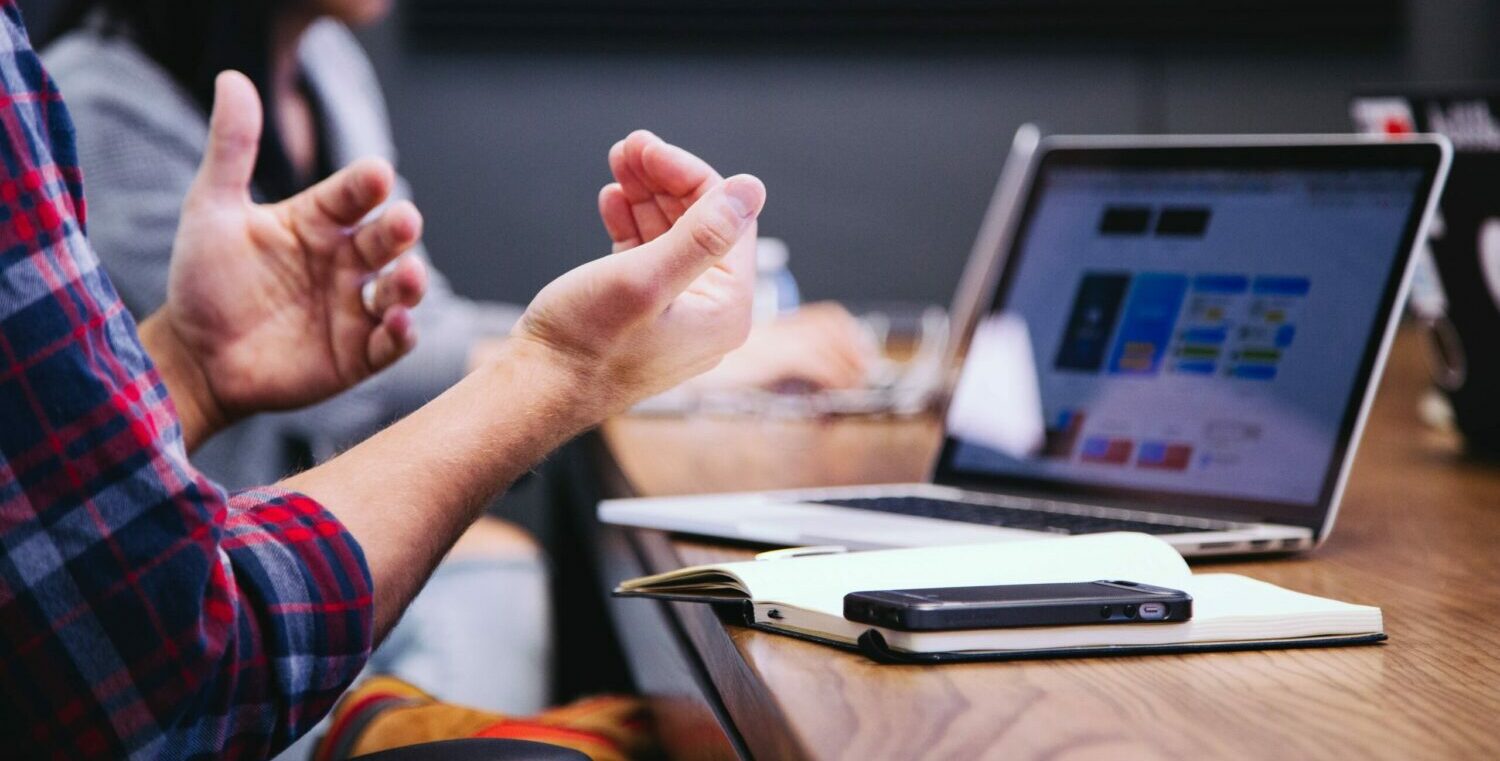 Like many other things in our society, commercial marketing has changed and progressed in the past couple of decades. With the rise of what we today call social media, predominantly Instagram, there came new ways of building and selling a business.
But how does Instagram cater to its business users? 
Instagram has originally been created for individual users. The goal was to create an online picture book and share it with the rest of the world. In 2016 the platform introduced a new "business mode" feature that was more catered to, well, businesses. In other words, they've launched tools for business users specifically. This included business profiles, analytics, and the ability to turn Instagram posts into ads directly from the Instagram app itself.
"We've grown to 200,000 active advertisers on Instagram, and the vast majority of those are small to medium businesses," says Instagram's Global Head of Business and Brand Development, James Quarles, explaining the need for a specialized set of tools for business owners. 
In the last couple of years, Instagram has managed to make a name for itself in the business industry. According to a recent study, Instagram has 58x more engagement per follower than Facebook. In other words, Instagram is a great client acquisition tool. Amongst other, more prominent things we already knew.
We've compiled a list of pointers you can use to help you understand how to find potential clients on Instagram. We have a few different categories and a whole lot of tips to get you started. So let's get going.
Looking for more Followers?
Business Mode, On!
First things first – we would highly recommend switching your account from personal to business mode. The transition to Instagram for business will not only help you be more reputable on the platform. You will get to see useful statistics about your account's performance as well. Additionally, you'll also get a few contact buttons underneath your bio. We'll get to that in a second. 
Here's the step-by-step on how to turn your page from personal to business mode in just a few clicks:
Go to your profile and tap the three lines in the upper right corner.
Tap Settings.
Tap Account.
Tap Switch to Professional Account.
Tap Business.
If you'd like, you can follow the steps to connect your business account to a Facebook Page associated with your business. This step is optional. It allows easier access to business features available across all Facebook apps. At this time, only one Facebook Page can be connected to your business account.
Add details, like your business category and contact information.
Tap Done.
 How it Works
Depending on the type of business you run, you'll be able to commercially promote your line of work. For example, there are a couple of options for different types of artists. You can add that you're a graphic designer, writer, digital creator, etc. You can have it all be visible underneath your name. This is very important for new customers. It helps you organize your own niche by attracting a clientele in your own unique category.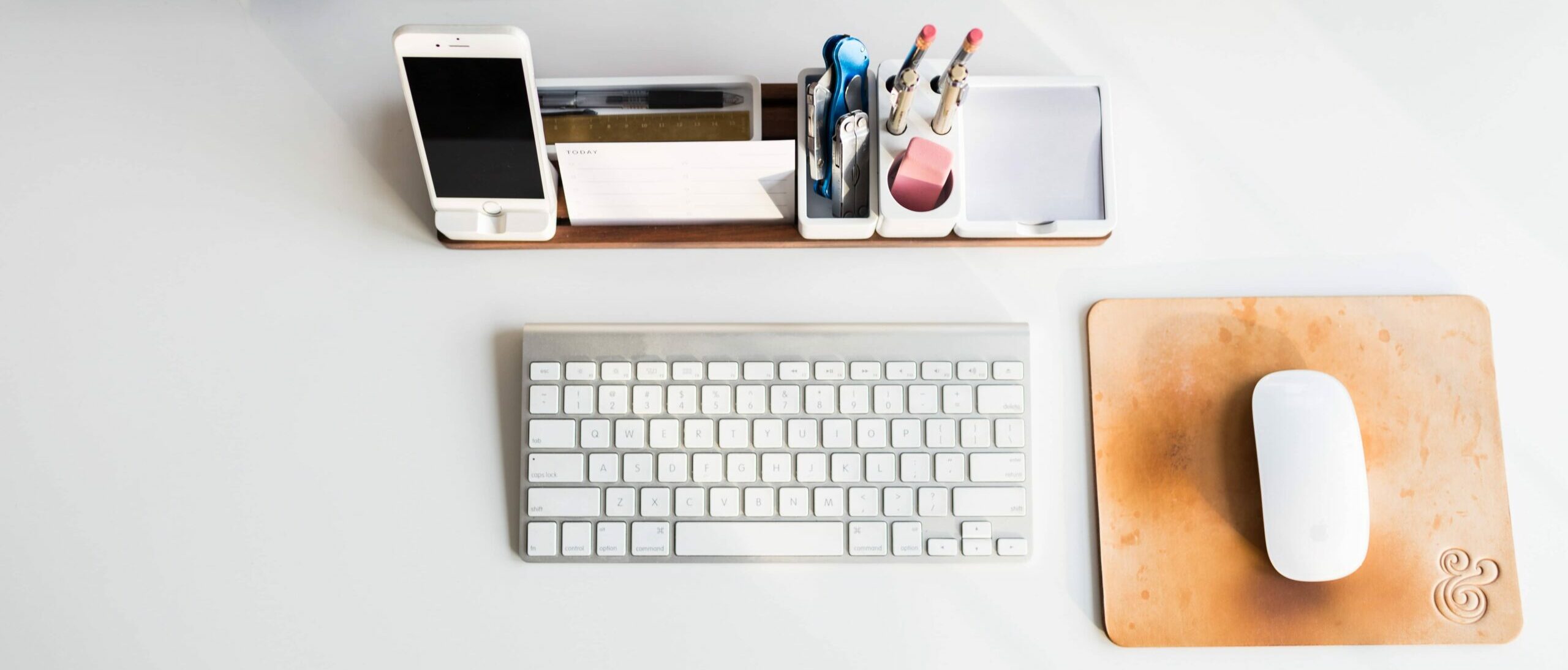 With this account update, you will also gain access to an extended set of features. As we've mentioned above, call-to-action buttons are an excellent necessity for any business on Instagram. This includes the added ability to allow potential clients to reach out to you via email or text and a phone call. It also includes maps and directions to your business's location, all with a click of a button.
With the client-user experience simplified, creating a lot of buzz and traffic from your Instagram account directly is certain!
Business Mode Insights 
With Insights, one of the additional features, you will be able to track what kind of content is performing best – which provides a direct insight into what kind of posts your clients want to see the most. This will, of course, improve your niche and your content quality. All while securing the connection between your brand and your clients.
Business Mode Adds
Lastly, as a business page, you'll be able to promote some of your posts and turn them into ads. Instagram will offer suggestions based on the audience and budget. Similarly to Facebook, gathering customer data for lead generation purposes will only attract new and targeted clients. Talk about multitasking! 
Brand your business and let your Business be your brand!
Marketing isn't all about a good sales pitch. Marketing also consists of a memorable brand name, sleek design, and an Instagram page worth a second visit. All businesses on Instagram should brand their vision and sell it.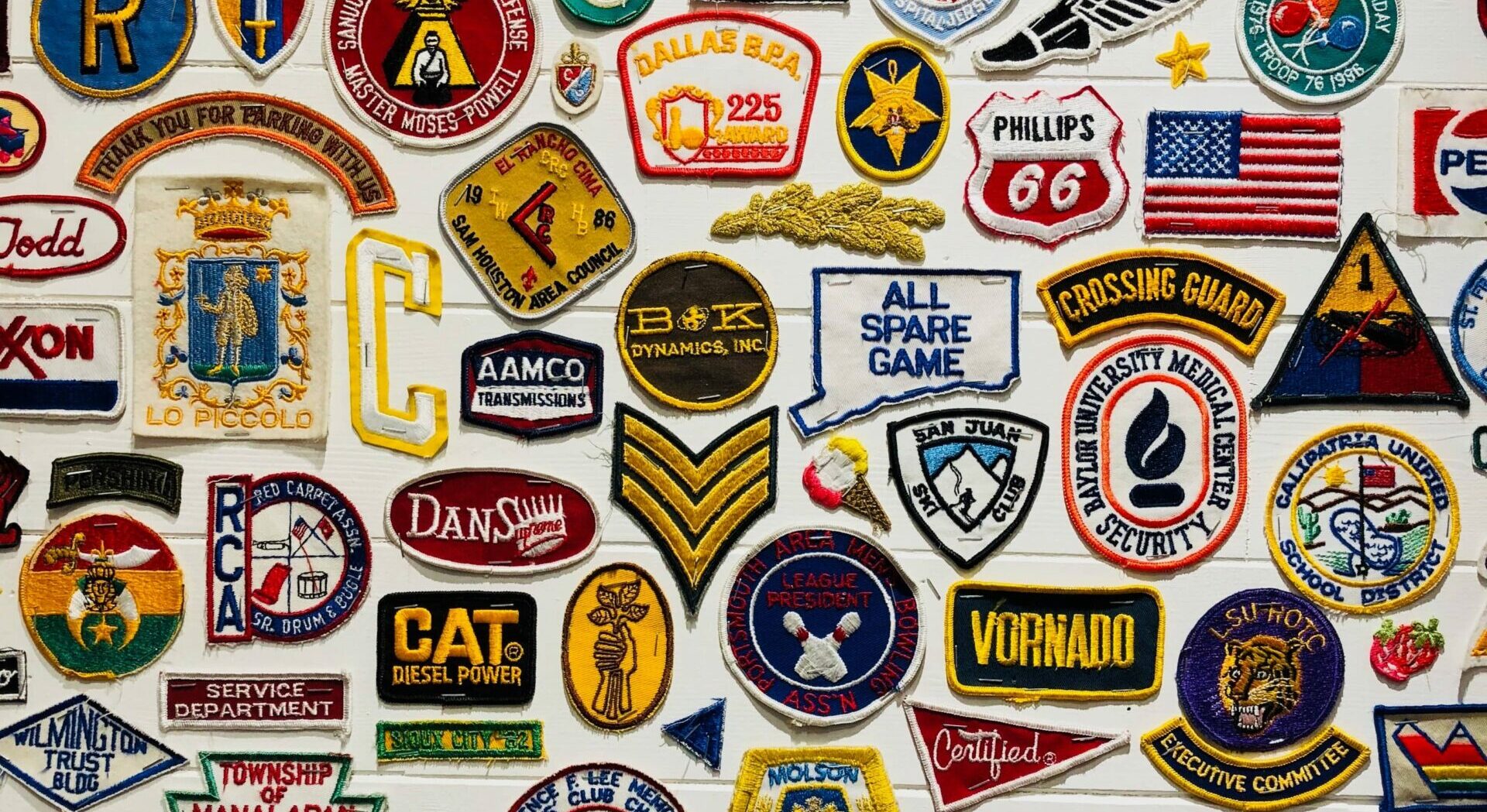 When it comes to the creative side of the Instagram business, consistency is key. From your username to your logo, to your name, a good Instagram bio, and content, it's important to keep one message throughout. This will give your page a more professional look.
So to cut to the chase, here are 3 key pointers to always keep in mind:
Make sure your username clearly states the name of your business. Preferably without any numbers or special characters. Keep it sleek and simple.
Don't be afraid to make your name descriptive. Keep in mind that your name in your bio is always bolded on your page. So make sure it states the most important facts about your business.
Your profile picture should either be your logo or a design or photograph that best represents your business. It should be catchy for new customers and easy to remember.
Here's a great trick to help attract new customers' attention. Most people leave the name in their bio default, which is typically just your handle or full name. Try adding your job title right next to your first name. You'll be easier to spot by associating your brand name with your line of work.
Now, we're going to get more in-depth on Instagram bios.
Your Bio is the eyes of your business' soul!
Instagram bios for businesses are more important than you may think. These short few paragraphs can make or break a new potential relationship with a client. The key here is to share just enough, but never too little or too much. Keeping it simple is the best formula. For example, breaking it all down with bullet points is one smart way of attracting a new client.
This is what the client should see beneath your name: 
What your business is about (who you are, what you are selling, and very subtly who you're selling it to). The key here is to create reliability and familiarity. For example, if you're selling traveling gear, and you are looking for some hikers as new customers, subtly add that your brand caters mostly to the "passionate travelers of the world." This is how you capture their attention – the answer lies in keeping them on the page long enough to spark their interest and lead them to one of the CTAs. 
Knowing that your CTA buttons are right underneath your bio, you can see why it's crucial to create a memorable first impression. 
Using emojis instead of actual bullet points is a great way to make the bio very eye-catching. Branding is quite important – even when it comes down to emojis.
The icing on the cake would be including a clickable link underneath all that text at the end. You'll want to include the following links:
Services page/contact form
Other optional ideas for additional links:
Facebook group/page
The subscription/start here page on your website
Other social media platforms
Most recent blog/post
New product launch/event
Most recent Youtube video/podcast/vlog etc.
We'll get more in-depth about the creative aspect of it later on. But now, we'd like to shift our focus to actual customer acquisition tips. Here are just a few things you can do to help your business grow. So, without any further ado…
Identify Your Competition!
Whatever branch of business or industry you're in, you are bound to have competition. And they are bound to have, well, an Instagram account. You might want to check those out, especially if they've been in the 'gram game for a while. 
Contrary to popular belief, there is much more to this than practice just plain Instagram stalking. Looking into how your competitors handle Instagram customers is an essential insight. Now, the "grass is always greener on the other side" mentality is not what we're all about. But you have to peek over the fence every now and then.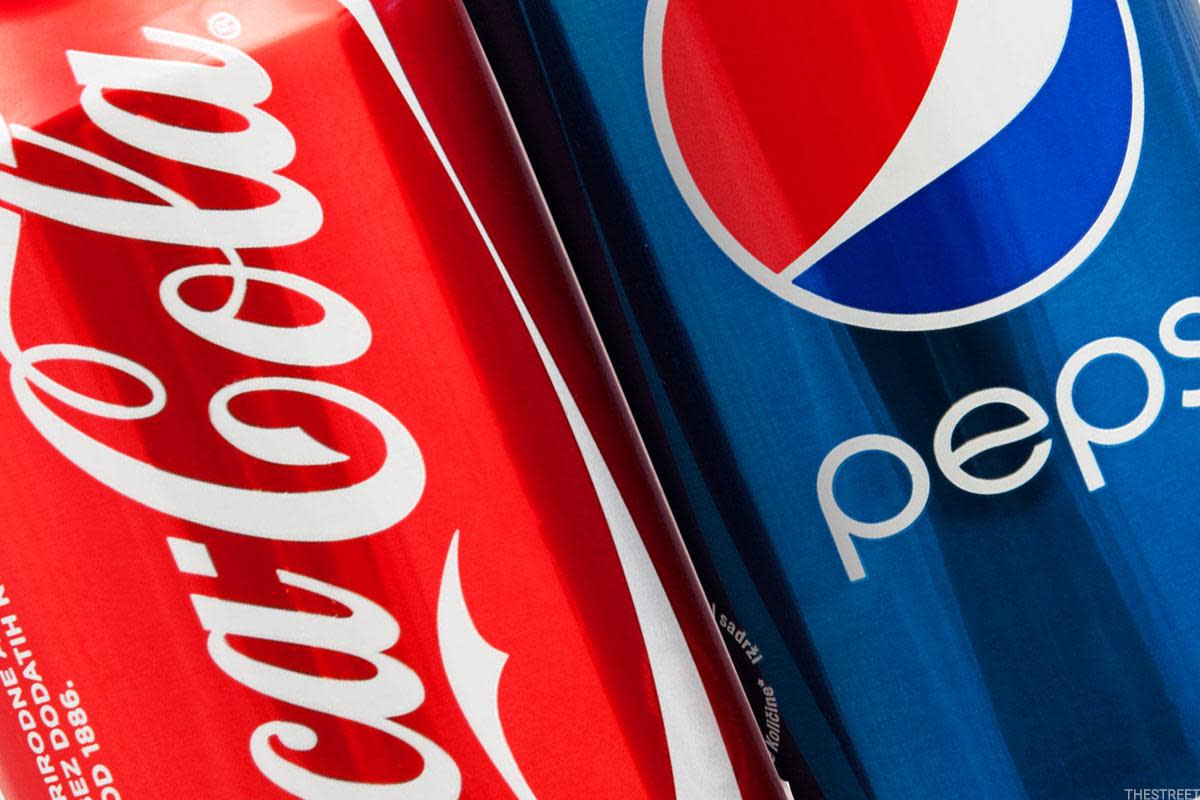 Coke vs. Pepsi, Adidas vs. Nike, etc. This practice has been around for quite some time – way before Instagram was even a thing. But before knocking on "your neighbor's door," get to know them a little bit. 
Try finding at least 10 Instagram accounts whose businesses are in your lane. Carefully examine what they offer on their account and how they post about it. It's important to be in touch with what's new and trendy in your branch of work. From big things, like service features or products. To smaller aspects, like the type of content they post.
In the beauty industry, for example, there are always Instagram trends to keep up with. From makeup looks to hot new products. It even comes down to the hottest new beauty Instagram influencers to collaborate with. If all the big makeup brands are doing it and accumulating success, you might want to consider it as well.
The trick is to stay original while practicing what's trendy.  Yes, that is a tough thing to do sometimes, especially on such a dynamic platform like Instagram. But whatever inspired you to create your business in the first place should stick with you. No matter what. So, keep your originality close, but keep your competitors on speed dial!
Identify Their Customers!
One way of forming a new clientele is by looking for them on your competitor's following list. If these clients have an interest in your line of work – it's only natural for you to introduce yourself. A.k.a, your business. 
For example, let's say you are an art page. You are looking to sell your work – who are you going to sell it to? Well, who would want to buy it? – The people who are already buying your competitor's art pieces.
If you want to be more specific and target your clientele better – try listing through the likes on your competitor's posts. This way, you'll get insight on who's the most active and consistent on their page. 
Don't be fooled; this isn't your average run-of-the-mill job. It takes a lot of time to identify your targeted audience and reach out to them. Let alone introduce your work successfully. However, identifying your audience will help you determine almost all of the other steps you need to take when attracting your potential clients on Instagram. 
But how do you identify your target audience, exactly? Who is your target audience? And how to find your target audience?
Sure, your competition may have a ton of followers, but not all of those would fit in your perfect target audience example. What is that, you might ask. Well, to determine how to find your target audience, you'd need something like a perfect target audience example, which you can use as a parameter to test the viability of each potential resource.
Although time-consuming, this process can help you identify your ideal target audience more accurately. 
Introduce Your Business – How To cold email and DM
Now it's time to learn more about how to turn Instagram followers into customers with smart pitching. 
Fundamentally, there are two ways to go about this via DMs. 
Be friendly. Start a conversation and try to get to know some of your Instagram clients or followers. Make sure you are being very positive and seem genuinely interested in their customer experience on your platform. Listen to them. This method is slow, but it's super-effective when it comes to building customer relationships organically.
The Wall Street broker method. Cold pitching through direct messages is a slippery slope. Sometimes, it can also be viewed as spammy. But there is a way you can do it successfully and without making people mad or irritated. If you choose this quick and cold method of DMing, at the very least, make sure the cold pitch is somewhat personalized.
Try avoiding bot-like behavior as it is, in most cases, highly recognizable. Before pitching your idea to a potential client, make sure you've engaged with them prior. Like some of their pictures, comment, or reply to their story. But try not to be pushy or spammy; it tends to turn people off. You want to avoid the "who on Earth is this?" response to your DM. Yikes!
Here's how the conversation should flow from that point on:
Introduce yourself and ask them about their day! Get to know your clients.
Invite them to friend you on Facebook
Tell them about a post/video or blog of yours they might like
Ask them to sign up for your newsletter/blog
Encourage them to book a call
Pitching isn't all about selling…your main focus should be creating a connection and developing the relationship with your clients. 
Pro tip: It's not always about getting more clicks on your links and visits to your website. Yes, that is very important, without a doubt. But what you should also keep in mind is making your followers aware of your business. Implement this idea in their head and make them want to get to know you and your business a bit more. 
Being organized in this aspect of Instagram marketing is very important. Keep track of who you've reached out to and how successful the pitch or script was. It's always a good idea to track your progress and learn what works best for you. 
Grow Your Page = Build A Clientele! 
The math is relatively simple here. The bigger and more targeted your Instagram account is, the more Instagram clients you'll have. Since this process is definitely not an overnight phenomenon – Hiring an Instagram growth service sure doesn't take more than 10 minutes.
Flock Social, for example, is one of the only 100% organic-based Instagram growth services out there. Not only that, but you would be getting a targeted audience as well – which is the most important aspect of building an Instagram clientele.
And the best part? You would be getting large amounts of selected followers every day. And while Flock Social handles the heavy lifting, you can focus on delivering high-quality content. These two combined can only mean one thing – new  Instagram clients. This sort of outreach is what most professional businesses on Instagram use to grow. Both their account and clientele.
Looking for more Followers?
So now that you have time to focus on content let's answer the burning question – 
How do you attract customers on Instagram with stellar content? 
Instagram Giveaways!
Giveaways have been one of the best and most useful marketing strategies on Instagram. Ever since their inception, businesses have been known for hosting engaging giveaways on their account.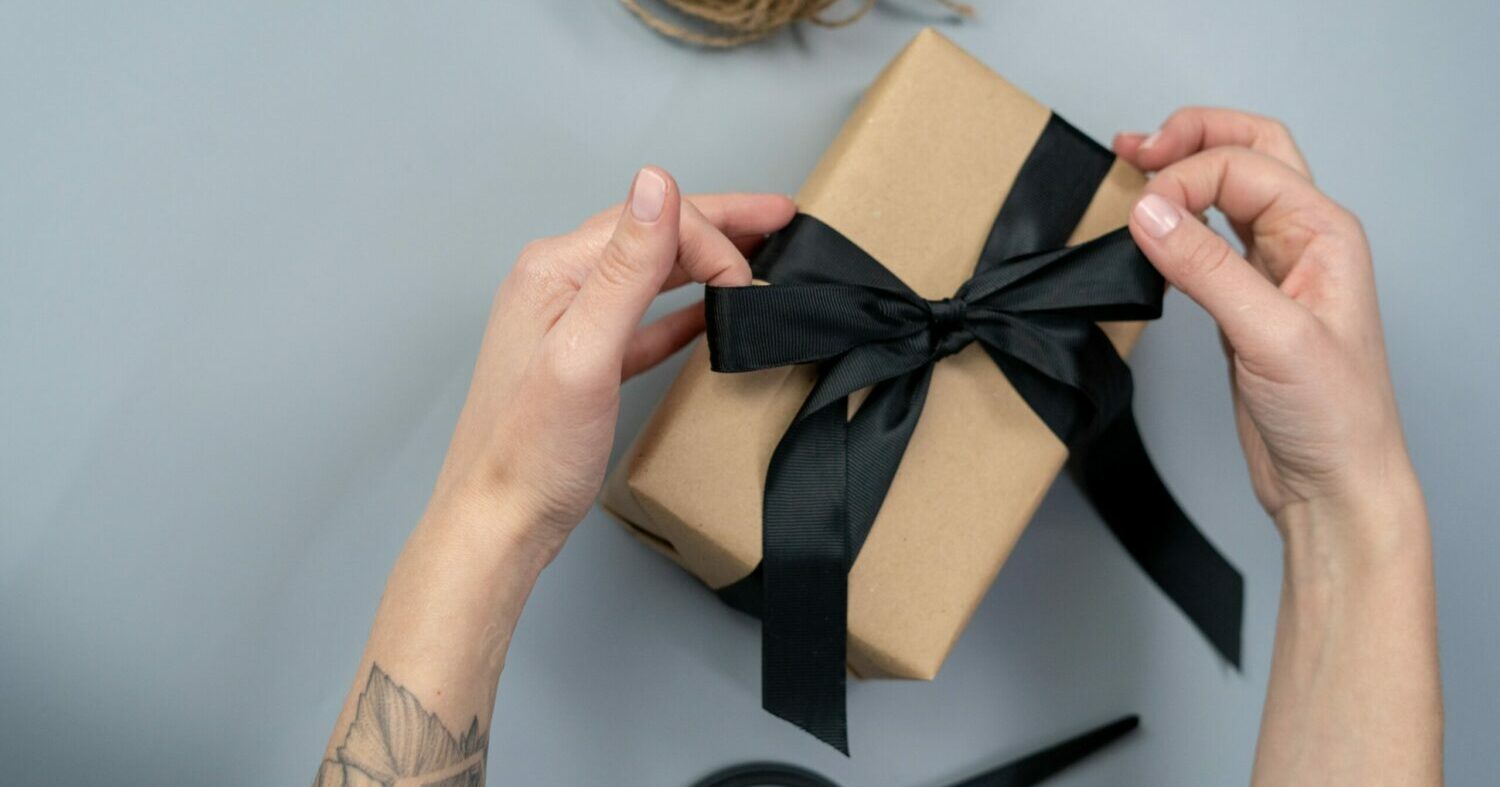 80% of all users on Instagram follow at least one business profile. Having that in mind, you might want to jump on that bandwagon sooner than later. Also, Instagram profiles that host Giveaways of any sort grow 70% faster than those that don't. 
Here are just some of the benefits:
New followers and clients;
Bigger Instagram engagement;
A tighter bond with your followers and customers;
Hosting one of these bad boys may seem too complicated at first. And even though there's a lot of details to be on the lookout for – it's not all that hard. 
Here are the main aspects you should be focusing on. 
The theme. Before anything else, it's important to have a creative theme that will be present all throughout the giveaway. Whether it's holiday-inspired or not, keep it original and cohesive! 
The prize. After you've decided what theme you are going to go with, it's time to have your eyes on the prize! Coming up with what the winner takes home is the most important part. A lot of users compete for the prize, but not to worry. This only means more exposure and engagement for you!
The rules. Composing a list of requirements for participating in the giveaway on Instagram is an essential aspect. This decision directly influences what kind of engagement you'll get. For example, here are the most popular ones: Like the photo, follow your Instagram profile, share the photo, leave a comment, use your Branded Hashtag, tag your friends, etc. Never forget to wish your followers good luck as well!
The promotion. After the creative brainstorming, it's time to decide how you'll promote the giveaway. Facebook seems to be the best option for ads overall. Their targeting is based on interest – who will most likely participate in your Instagram giveaway is the one who is targeted. Sometimes, reaching out to your audience is good enough, especially if you have a large and loyal Instagram following willing to engage.
Tips and tricks aside, a big portion of this project relies on your creativity and time. Just look at it through customers' eyes. If they end up liking the product from the giveaway or the way your business handled the contest – they just might follow your account and invest in your brand!
Speaking of brands, no one seems to present theirs like Instagram influencers. Right? It's time to focus on the masters of Instagram Marketing – Instagram Influencers. A.k.a, starting an Influencer campaign that will help your business form a loyal clientele.
Why and How to host an Instagram Influencer Campaign
"An influencer outreach campaign is a marketing campaign in which you collaborate with influential bloggers that have a demographic similar to that of your service or product."
In other words, the influencer's core audience is what you will try to get ahold of. With the help of your excellent products or service at their disposal, creating buzz and sparking interest is fixed. 
Firstly, you'll need to find an influencer whose online presence fits your business.
The influencer in question will usually promote your product on their successful page after reviewing it. In some cases, they even review the product live for their audience to see its effect instantly.
"Many times, the blogger will feature your product in a creative way on their blog, and then cross-promote the blog post on their Instagram account with beautifully curated photos that you will also be able to use on your own Instagram account."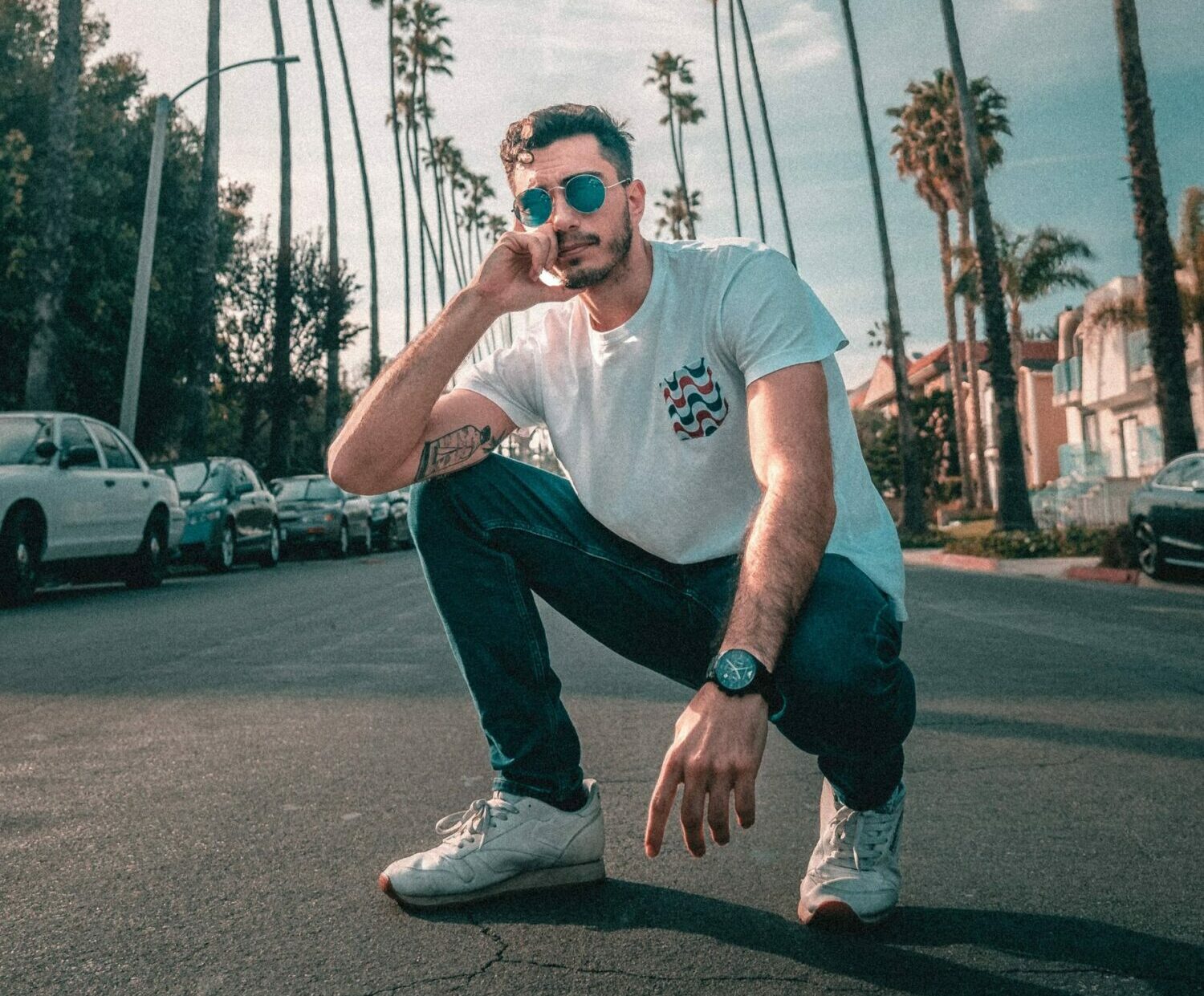 If the influencer in question has a notable reputation on the platform, this can only mean good news for your business. Popular public figures on Instagram are admired by their fans. Especially when it comes to giving their opinion online. Best believe this would do amazing things for your products and the overall success of your business! All eyes will be on your products or service and the great reviews!
The growth potential in a blogger outreach strategy is typically very high, as long as you choose the right representation.  
Here's how to organize one of these campaigns:
Once you pick a handful of accounts you believe would be a good brand advocate, it's time to reach out. 
Many Instagram users are open to collaborating! They will usually list their direct email addresses in their profile.  
If they don't have their email listed, comment on one of their less recent photos with your contact information (Email or business line only! Never list your personal phone number on a public social media site).
If you do want to send a pitch, always use a well-thought-out script! 
"We LOVED your page! Amazing editing skills and feed. I think we have the perfect giveaway for your audience.  Let me know if you'd like to work on something fun together!  You can email me at person@mail.com."
This exact method is very similar to the DM cold calling we were talking about earlier. 
As we've mentioned above, we'd like to dive into what else you can do from a creative point of view. That's right! It's finally time to talk about Instagram content!
Triple trouble, a.k.a, the Content, Captions, and Hashtags!
It's time to shift our focus on the real attention grabbers of any Instagram account. Your content and the way you present your brand is the most important aspect of your online image. 
The way your Instagram content features your products on posts will determine their success.  
The goal is to make sure your clients come back to your profile for the content! When it comes to attracting new clients, a feed that looks professional is a must! 
Here are the three golden rules to set up a professional Instagram feed: 
The presentation. Take, edit, and prep all your posts in advance. Downloading an app like Preview can help you sort your Instagram feed in advance. Make sure all your photos are of higher resolution and quality as well. If you are unable to take pictures, you'd like for your business right now, not to worry! Using royalty-free stock images is a great alternative! It helps you pick what works best for your business while maintaining a very aesthetically pleasing feed! Additionally, here's more things you can post if you lack original content:
Graphics (quotes and tips)
Blog post/podcast graphics
Graphic design posts
The schedule. Timing is everything! Now that your page is on business mode, the Insights feature will help you see when your audience is most active. In addition to that, you'll need to schedule your posts to get the most traffic and engagement. The more users see your posts, the more clients you'll gain. Simple as that.
The promotion. After all that hard work of editing and preparing your content, it's time to promote it! Never be afraid to share them on other social media platforms, as well as ads! Never forget the ads. Connecting your Facebook profile to your Instagram will grant you the promotion feature. This way, your post will be sponsored on Instagram by Instagram, creating all the more traffic! This is basically Instagram's version of "boosted posts" you can do with Facebook pages.
Running a Facebook ad that also goes to Instagram is another way to promote your posts. 
This method is more advanced because you can add a button that can take the client to another site. This is best for any product or even launch that you're promoting.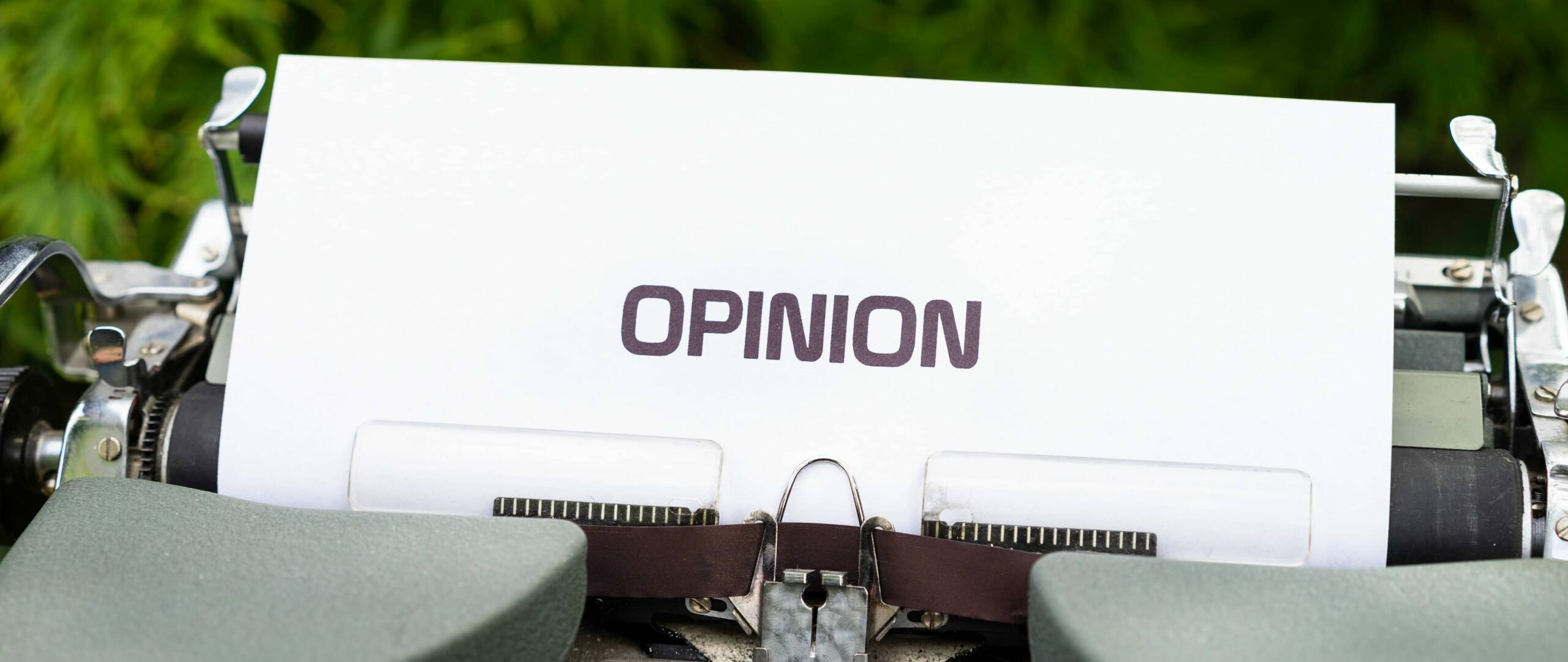 Now when it comes to captions and gaining more customers, there is one simple trick: make them give you their opinion. Most customers want a brand to show they matter to them and are being heard.  
The content is important, yes, but captions are valuable real estate on your profile too. Make sure to use them wisely. Here's how you do it:
A personal touch. Telling a very personal and somewhat relatable story through Instagram captions is a business must. As we've mentioned above, relatability and familiarity often make a person decide to become a loyal customer with a brand. The key is to create that welcome and homely feel. These types of captions go best with selfies of employees, the CEO, memorable launches, or company fun facts. Try keeping it somewhat business-related or somehow in relation to what your business offers. This approach allows the customer to learn more about you. They will feel like they are getting to know you – the creator, and not just you – the business.
Utilize your captions and promote the product. Make sure the caption goes along with what you're promoting. For example, if you have a new product or line, make it clear to the customer where to find it. Talk about why they should check it out and what the buzz is all about. Make it quirky! 
Don't be shy, ask away! This is exactly what we had in mind when we said to make your followers engage with you. Simple as that – ask them a question. Of course, this can't be just anything and everything. It's important to make it business-related and somewhat tempting to answer! For example, if you're an interior designer, ask your followers what living room design they prefer and why. Customers want their opinion to matter, and they want their feedback to be listened to.
Of course, you can write whatever you see fit. No one knows your business as you do. But these are just a couple of tips that have been proven to work. Give them a shot!
#BusinessHashtags
When it comes to Instagram hashtags, it's important to identify your niche early on. Just like any aspect of Instagram marketing, hashtags too can be branded that way. 
Many users discover businesses on Instagram through hashtags. That's why it's so important to use the right ones and get the most out of it. Or better yet, get the most customers. Now that users can follow hashtags, it's great news for businesses because it gets them exposure. As a business, you should also follow some of the popular Instagram hashtags on your own account. This will help you find other people within that niche to network with.
Recognizing a couple of dozen of those users from the niche hashtags you follow will be of great help. After a while, you will be able to engage with them on a daily or weekly basis. Which helps generate more traffic, a.k.a, more customers. Keep in mind that posts with at least one hashtag get 12% more engagement! 
Here's a simple trick to keep in mind as well:
So, you want to post a picture of your products – let's say interior design. Adding #interiordesign, which has almost 95million posts, under your picture won't do the trick. But adding your location along with it, for example, just might. Look for something that directly relates to your business. 
Something that makes your posts more specific and easier to find. That's how you attract clients that have been looking for your kind of product in the first place.
Post a Story, Make it Live!
Instagram Stories, as a feature, have managed to help businesses in many ways. Firstly, most users are able to recognize what content is more post and what is more story-worthy. Stories last 24hrs, so they are naturally good promotional and update media. They have become a great marketing tool for businesses across Instagram.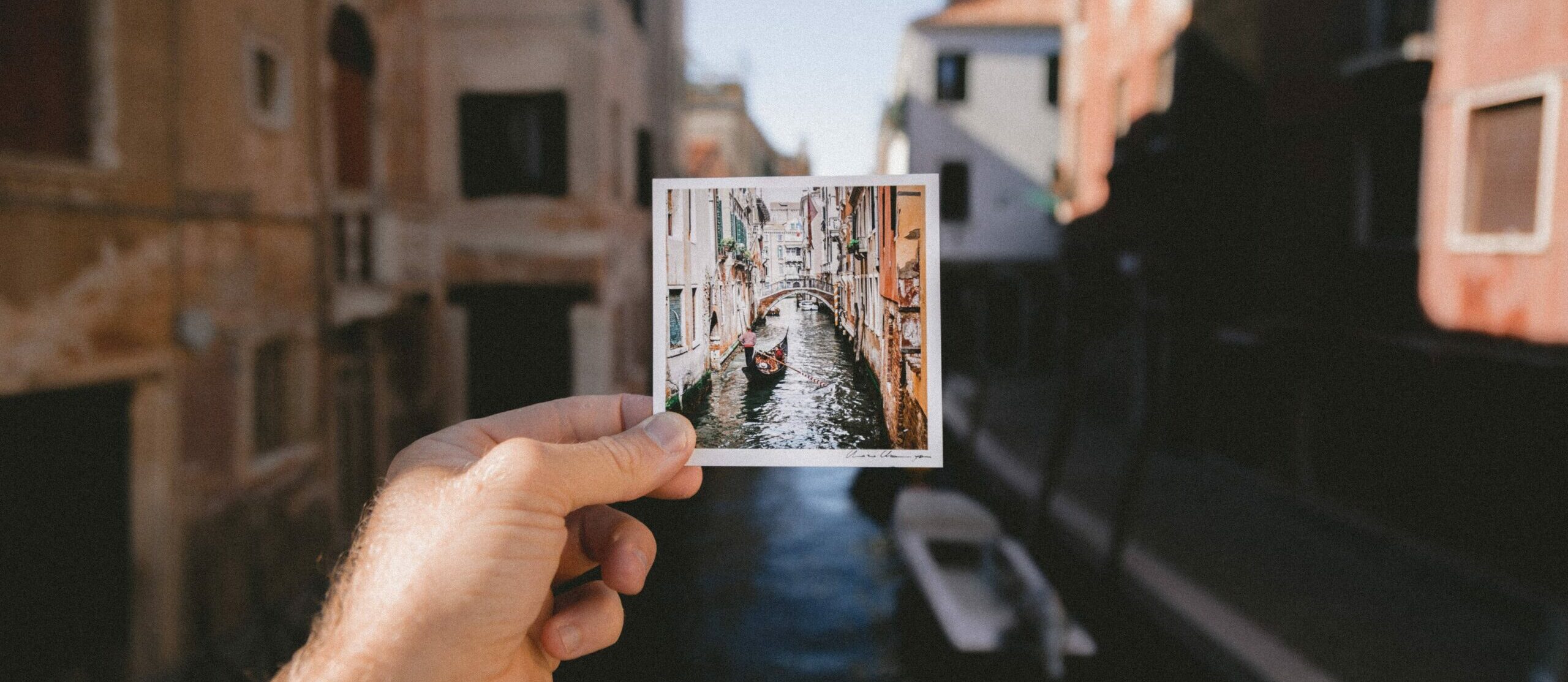 We recommend posting them multiple times a day (3-10 is the most balanced amount). That means it's doable to slip some promotional material into the picture. It's also a great way to casually connect with your followers and new customers. Since Instagram Stories are more lighthearted, you will typically get better engagement over regular posts.
Potential clients can respond to your Stories and share them with friends. So make sure you enable those features to them at all times, especially while promoting your business.
Pro tip: Always make sure to highlight the most important Stories on your profile. This way even after the 24h have passed, people can still view this important piece of information!
Here are a few tips to keep in mind when it comes to Instagram Stories:
Talk about yourself and your business regularly
Share sneak peeks of blog posts, products, etc.
Promote new features and products
Share helpful information about your business
Show the behind-the-scenes of your business
Talk about your passion for your brand
If you really want to get down to the nitty-gritty of quick Instagram marketing, don't just do Stories, do Lives too!
Why you should host Instagram Lives:
This will help you connect with your audience and potential clients on the spot! It's the rawest and most genuine form of online contact. They will ask you questions about your business, new launches, updates, upcoming events, contests, and many many more. You'll have room to be very informative, all while having fun with your clients and followers. 
The sweeter side of filming an Instagram Live is its multipurpose nature. After the Live has been recorded, you can edit the clip a bit and post it to either IGTV or your YouTube channel! This way, all the followers who have missed out on it can catch up and share! Plus, you can always transcribe it and turn it into a new blog post. Many possibilities lie in the hands of certain Instagram features. 
Looking for more Followers?
Conclusion
All of these tips are merely things that can be bent and adjusted to your specific business or niche. Instagram marketing is a very complex business. It takes a lot of time to prepare, attract, and build a core clientele. A loyal one as well. 
As Instagram continues to be sworn by new content every day, it's important for businesses to be as original and creative as possible. These tips are just the beginning of what you have the potential of accomplishing with your business.
Instagram will continue to update, perfect, and come up with new, business-friendly features in the near future. They are always of great help, of course. But how we, as businesses, entrepreneurs, and brands, utilize them is what the hunt is all about.