Starting your brand's presence on Instagram is no small task. It takes a lot of planning and dedication. Not to mention the amount of time that you have to invest in growing your online community. These days, presence and visibility are key to a successful online marketing campaign. It's very important for any business to have a dedicated follower base that they can engage with on a daily basis. And there really is no easy way to do it.
No wonder many businesses, influencers, and marketers get to the question we've all been asking at some point – Is it safe to buy followers on Instagram?
And more importantly – does buying Instagram followers really work?
So, is it safe to buy Instagram followers?
We'll get to that in a minute.
First, let's break down what fake followers actually look like.
Followers that are sold by various growth services are considered fake profiles. A fake profile is pretty easy to notice. It is usually the profiles that lack a human touch that are particularly transparent. For example – Their profile picture is missing; they've got a low number of posts and spammy comments, and/or Instagram bios.

Example of a fake Instagram profileServices that sell followers guarantee that the followers you have purchased from them will be delivered instantly and are of high quality. These boosts in numbers are almost always just temporary since these profiles are bound to get deleted by Instagram. This results in you losing the followers you purchased.
Fake Followers Means Low Engagement
Sure, in the beginning, it may seem like purchasing Instagram followers is a great idea.
Your profile may get some initial boost from the numbers pointing that more people are interested in you. Those can get you some credibility and social proof points early on.
However, there are still plenty more points speaking for why you shouldn't buy followers on Instagram.
One of the first and most important reasons is the lack of engagement. Let's not forget that a solid Instagram engagement is the holy grail every Instagram account is reaching towards. To get it right, you simply must put in the work, and employ only the trusted tools and services that promise real results.
Fake followers, on the other hand, won't deliver anything in terms of engagement. In fact, they would do more harm than good.
Similarly to fake influencers, fake followers can't generate any real engagement. In most cases, they won't even provide comments or likes. The best-case scenario – you'll get some generic comments that don't work in your favor, since they, well just scream fake and inauthentic.
Here some other most common reasons why you shouldn't resort to buying Instagram followers:
Risk of getting your profile banned
It makes you look bad
Long-term damage to your Instagram profile
Instagram will recognise and purge fake followers
There is no profit
Bad investment
Risk of Getting Your Instagram Profile Banned
Is it safe to buy followers on Instagram?
It looks like we've got a pretty straight-forward answer to this question.
Purchasing Instagram followers from third-party sellers is strictly against Instagram's Terms of Use and is considered a very big violation.

Taken from Instagram's' Community Guidelines
Instagram is pretty active in trying to discourage people from buying followers and they are ready to take measures if necessary. Along with purging any fake profiles, they also reserve the right to potentially suspend your profile for an indefinite period of time. It's definitely a hit to your reputation if your profile gets removed for engaging in dodgy practices.
Once a profile is disabled for breaking Instagram's Terms of Use, it's no walk-in-the-park getting your profile back. Which means the only option left for you is to start everything from scratch. There is a chance that you can appeal the claim and get Instagram to reinstate your profile, but without guidance, your chances are slim.
Example of an Instagram account getting disabled for violating the Terms of Service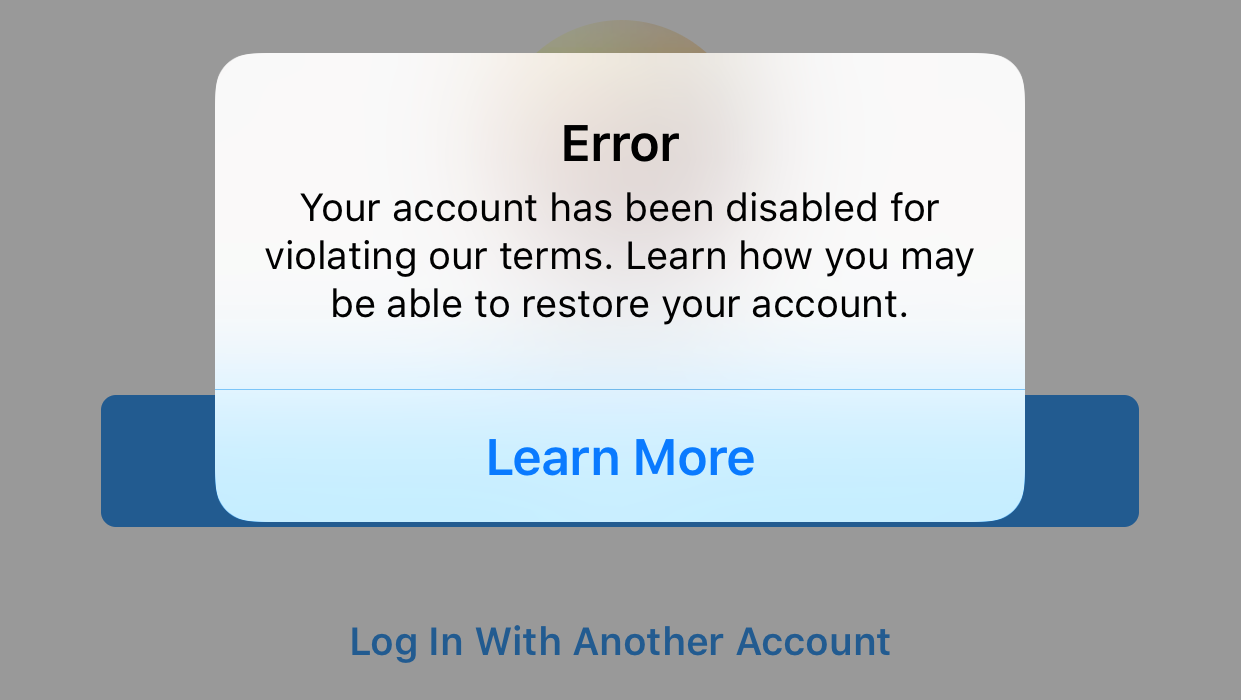 Need more data to be clear on why you shouldn't buy followers on Instagram? Keep on reading. It gets only more clear why a short answer would be – simply don't buy Instagram followers.
It Makes You Look Bad
If you have to resort to buying Instagram followers, then it makes a pretty weak argument that you are a successful Instagram influencer. Don't think no one will notice. It's pretty clear when someone has a bunch of bots following them.
Brands analyze influencer profiles for fake Followers when reaching out for potential partnerships with influencers. They want someone who can market their product to their large audience and it's safe to assume that they would like to have some feedback on it. If the influencer in question has, let's say 10.000 followers out of which 50% are fake, this is likely to leave both parties involved quite dissatisfied.
This practice has the potential to ruin your reputation and credibility with your audience. Whether you're an influencer or a brand, it's always better to go for the slow and safe alternative rather than taking shortcuts.
Big brands have tools to check and see if someone's profile is littered with fake followers. And with a little help from us, you can do it too! Our ever-working team has developed an app that can do that for you.
Long-term damage to your Instagram profile
If there's still any doubt left, and you're still wondering is it safe to buy followers on Instagram, don't worry. We've got plenty more reasons for why you should not buy Instagram followers. Purchasing Instagram followers can completely mess up Instagram's algorithm.
The purpose of the algorithm is to tailor content for users and make sure that everyone is seeing what they want to see. Instagram is all about showing relevant content first. Instagram will show your content to users that fit your Follower Persona. The Followers persona is determined based on your current Followers.
Since the followers that you received are just numbers that don't engage with your posts it means that your posts will be even lower down on the feed. That can severely affect the engagement you get from real followers that you have built up so far. Your Followers are less likely to engage with you if they have to scroll down 10 or more times just to find your latest post.
The ranking of your posts on the Explore feed will also take a hit. Most of the followers that you receive are not a part of your target audience. It can be a real mess since the Explore feed works by connecting your content with users similar to the people that already follow you. And if the people seeing your posts for the first time are not your demographic, you'll have a harder time attracting new followers to your profile.
When you pay ads to promote your posts on Instagram, you set some basic parameters (gender, location, age groups,etc.). However, Instagram's algorithm relies heavily on your profile's Follower Persona, which is determined by your Followers. This makes sense, of course. If you don't have fake Followers. Ask yourself, are you ready to sacrifice long-term paid-ads potential in order to get a few extra fake Followers?
The purchase of Followers can cause serious and irreversible damage to your profile. In case you were wondering, that's another four points against purchasing Instagram followers. Even if you try to clean your profile up from all the fake ones, you will still have to deal with the fallout of a broken Instagram algorithm.
Instagram will Recognise and Purge Fake Followers
As you probably know by now, Instagram is one smart platform. Although it can at times work in mysterious ways, one thing they are pretty clear about is that excellent user experience is at the top on their list of priorities. And fake accounts don't really add any value to the experience. Quite the contrary, right?
For this reason, Instagram is putting a lot of effort to find and get rid of any fake profiles out there. The continuously updated recognition program will target and immediately eradicate anything that looks seemingly suspicious.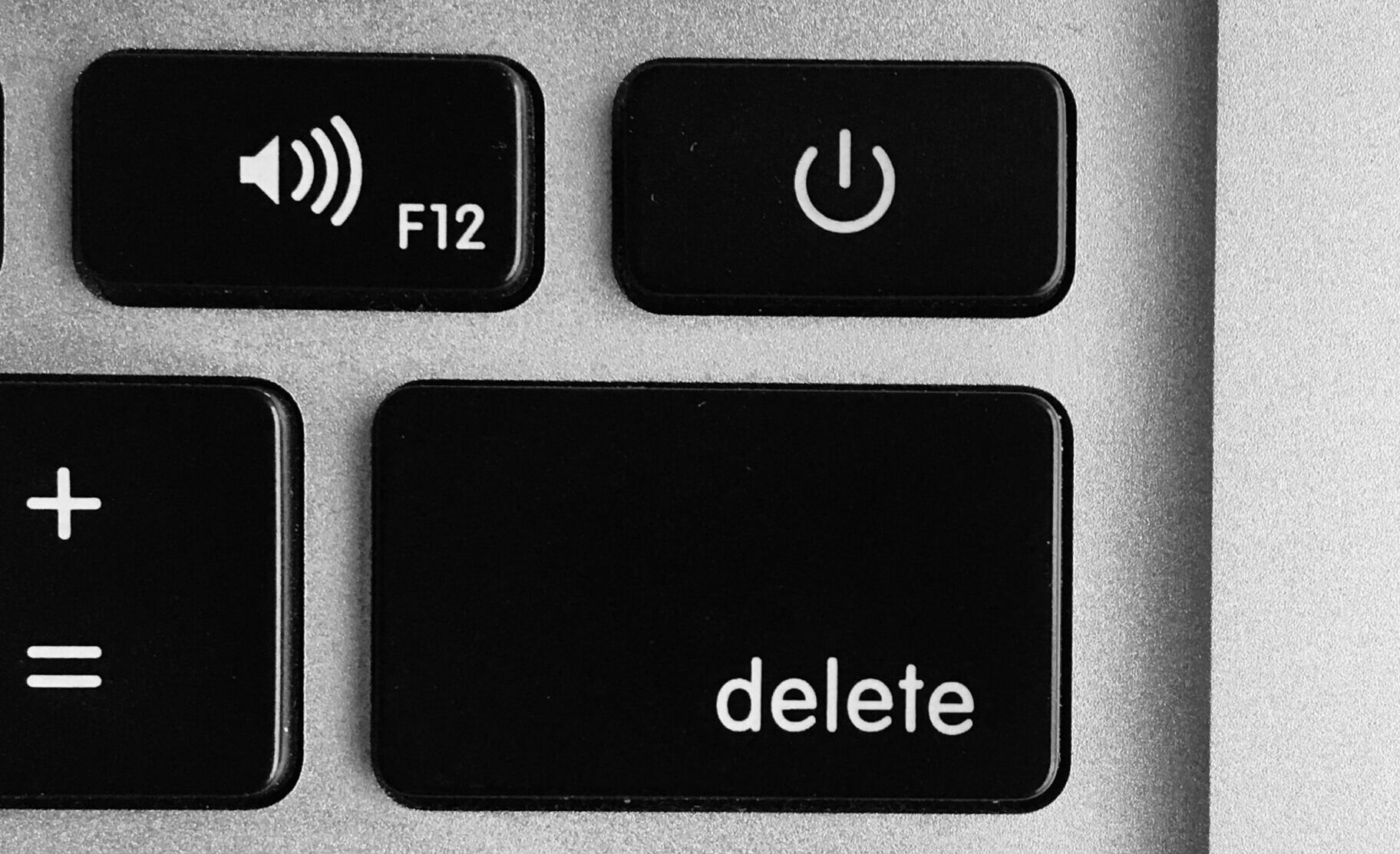 This is why buying Instagram followers doesn't really work. You could spend all that money and get zero benefits from it. Sooner or later each and every one of those accounts will get purged and you'll end up where you started from.
Our advice – don't buy Instagram followers that add no value to your IG growth.
There is no Profit
Another major reason why you should not buy Instagram followers – zero return on investment.
Whether you're a business or an Influencer, one of the end-goals of your Instagram efforts is to gain profit. Either directly, by setting up IG store, or by implementing a clever Instagram marketing strategy, chances are numerous and most businesses use Instagram as one of the most valuable resources for acquiring profit.
So, let's see how bought/fake followers stack up when it comes to generating ROI.
Well, they don't.
For a brand trying to sell or promote to their followers, it would require actual real followers to make the selling or promotion work. Fake followers are just there, showing numbers that don't actually amount to anything.
The same goes for influencers that want to work with brands. Lending some nice brand deals takes solid real engagement, which is something fake followers can't provide.
Long story short – purchasing Instagram followers doesn't really work if we're talking ROI.
Bad Investment
Instagram is all about creating your own online community. In this case, it's people that are interested in your brand and are here to support or engage with you in some way.
How does this relate to our question from the beginning – is it safe to buy followers on Instagram?
Bear with us, we'll show you how.
As mentioned before, Instagram has been fighting the use of fake profiles and bots for years now and it's safe to say that they've gotten pretty good at that. A fake account can be flagged, reviewed and deleted within a matter of hours of its creation.
This means that the "short term boost" that you were expecting can be even shorter than you thought. You see now how purchasing Instagram followers is a complete waste of money?
But this doesn't mean you're doomed. You can and should strive to get faster and better IG growth. You just need a change of perspective.
Let's help you out.
Read on to learn more about safer and overall more substantial ways to build your Instagram profile and achieve those goals.

Before and after a profiles' fake followers are deleted
Alternatives to Buying Instagram Followers
There are, in fact, other more safe ways to build your online presence without breaking Instagrams' rules. The key to sustainably growing your profile is to focus on what you as an influencer/brand can provide for your target audience. This includes things like:
Focusing on improving your content. Instagram is a social media platform that is constantly evolving. And we gotta evolve with it if we want to succeed. See which posts work best for your current clients and which are interesting to the people who are discovering you for the first time.
Engage more with your community. Answer their questions and help them understand what you're all about. The best way to spread awareness about your Instagram profile is by word of mouth. If satisfied users are frequently giving you shoutouts you are bound to attract more people to your profile.
Host a giveaway. This gives your followers the incentive to engage with you and spread the word in order for them to receive one of your amazing products. And all they have to do is like your recent post, leave a comment, and maybe tag a couple of their friends. This method is used by a lot of influencers these days and it works wonders for their profiles.
Daily story engagement. Stories are the spammy version of Instagram posts. Feel free to use them to your advantage. You can post things like quizzes, polls, and much more. They are a great way to make your followers feel like you are there for them.
Mutual shoutouts. It's not that hard to find like-minded profiles who also want to grow their audience. Giving shoutouts to one another is a good way to gain followers and even help out someone in need.
And if you don't have a lot of time on your hands to try out some of the methods above, you can always enlist Social Media Marketing tools to give you a helping hand. Flock Social, for example, focuses on organically growing your profile. Everything we do is carefully curated to fit your target audience and get your profile the visibility it deserves.
We even have something special for our rising influencer. Our team went deep to shed some light on How Big Influencers Started. This is a great start if you're looking for some inspiration and tips on how Charli D'Amelio kicked off her Instagram career.
Also, make sure to check out our guide to Instagram followers to get the ultimate list of ideas on how you can grow your Instagram follower base completely organically and safely.
Conclusion
Hope that this blog sheds some light on the topic. If we didn't change your mind about why you shouldn't buy Instagram followers we at least gave you enough information to make a conscious decision. Overnight success takes time and you shouldn't try to skip the crucial steps on your way to fame.