Stim Social meets Flock Social
We're excited to inform you that Stim Social has partnered with Flock Social. The improved and upgraded service will help you grow your Instagram profile like never before! Unparalleled results, support and our engaging community will make this a blast!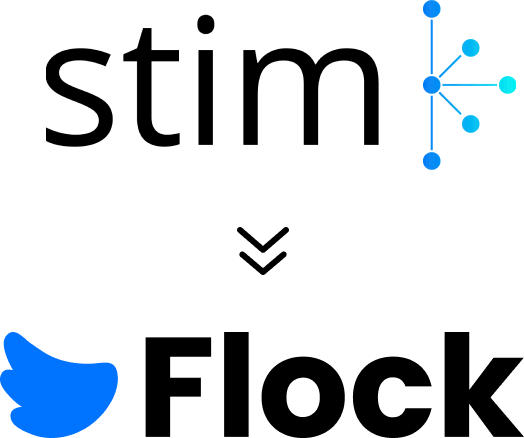 The amazing thing is that even though Flock users see 79% better results on average, we've managed to keep the same pricing ranges as before, making sure to find the right balance between how much our users are willing to spend and the costs reflected in the new and improved setup.
🤔 What has really changed? As we all know Instagram has been making their platform and algorithm more and more exclusive, and not in a good way! Instagram's focus has been on locking out every service which provides an alternative marketing model to their paid ads. The merger with Flock Social allows us to better align with Instagram's policy, while still being able to provide an effective marketing and growth tool to our users. 👀 What about my Stim account? All current Stim users can still use their old dashboards, but new accounts need to be created on Flock Social. Just click the button below to create your Flock Social account and start growing!