Congrats! You've joined a team of 7000+ successful businesses and individuals growing their Instagram accounts with Flock Social.
Designed as a one-stop-shop for Instagram growth, Flock Social is the only IG tool you're ever going to need. It perfectly complements your excellent content. And, most importantly, it gets the most relevant audience to see and engage with it. As a result of the massive engagement boost, you'll get to see how to turn followers into customers.  
The 7-day Flock free trial (no credit card required) is oriented towards all-size businesses, influencers, and individuals. Designed to provide a ton of real Instagram followers, the Flock free trial will help you understand how Flock Social can help you grow your followers organically.
Learn how fast, safe, and absolutely powerful Flock Social is in getting your message through to your ideal audience.  
We deliver what we promise – targeted followers, real engagement, conversions.
How can we be so sure you'll love the FS experience?
Cause we've got receipts!
But more on that later. 
Ok, but what do I get during the Instagram growth free trial, you might ask.
Let's break it all down.
What to Expect During Your Flock Free Trial 
Let's lay the groundwork to help you get the best results from the get-go.
First, here's what you need to do:
Sign up for a free trial
Answer a couple of questions 
Set filters to find the most accurate competitors
Add new targets by user, hashtag or location
Add suggested targets
Targeting settings – set metrics like target health, gender, engagement rate, followers, following, media
Filter out the accounts containing specific words and avoid bots, spammy accounts, profanity, politics, or any content you don't want to engage with.
After you've set all the parameters to fit your specific needs, it's time to sit back and watch the magic happen, i.e. how Flock Social Instagram tool works.
What You'll Get During Your 7-day Instagram Growth Service Free Trial
20 followers per day – From the day you sign up, you'll see a significant increase in your followers' number. The numbers may vary depending on the filters and targeting you set, but the ballpark figure is 20 new followers per day. You do the math to what you can expect in a year.
Smart progress – The best part about our service is that it guarantees gradual growth that increases over time. What does this mean? Let's say in the beginning, you're seeing around 20 new followers per day. This doesn't mean 7200 new followers after the first year. Actually, it's much more. How? Our super-smart AI tech learns about your account based on your activity, content, the settings you entered. It analyzes your Instagram engagement with new and existing followers. This way, more logged info means more informed behavior and doubled results for you over time.
Another cool thing you'll see happening once you start using our service is – social proof. An increased number of followers will signal any potential new ones to follow you. Thousands of followers convey credibility, as your followers to following ratio goes up. 
Increased following metrics – One of the metrics about to go up in your first days with Flock Social Instagram growth trial is the number of accounts you follow. Don't panic if the numbers sometimes exceed the number of your followers. This is only temporary, we promise. 
This is happening because our AI algorithm is designed to learn from the real accounts that fit the target parameters you set. As a result, the tool will start to follow the accounts that match these. We understand this might seem like an unwanted scenario, but bear with us, we promise it's in your best interest, and it's only in the first couple of days. 
As the AI human-like tech collects more data, it will automatically unfollow any irrelevant accounts. These are the accounts that seemed like the perfect match but provided no real results in terms of engagement. See the logic here? The more accounts you follow in the beginning, the better and more precisely targeted results you'll get in the not-so-long run. Literally, just after a couple of days, you'll notice a much more balanced ratio of followers/following metrics. And more importantly – the accounts that remain are your most ideal leads – sort of like the give to receive method.
Onboarding perks – Right off the bat, you'll get a personalized help ready to clear any issues you might encounter. Our onboarding managers will answer all of your questions and lead you along the road of the most powerful IG growth. We have an onboarding manager in place to help each one of our potential and returning clients. 
So, make sure to check your email inbox upon signup. Even with a free Instagram growth trial, you'll get a premium feature – the opportunity to schedule a call with one of our professional and friendly IG growth experts. Talking about stellar customer service, right?
Major Benefits that Set Flock Social Apart from the Competition
Flock Social provides the ultimate IG growth opportunity for a bargain price. Our all-inclusive set of features, unmatched by any similar service, allow for unlimited possibilities for all-size accounts. 
Proven results – tested and tried solution, created by experts with a ton of experience in IG growth
Guaranteed results – no BS, real results you'll see right away
Continuous growth – gradually growing your audience. Our AI technology is learning about your profile using the data to improve behavior, actions, and results consistently. No one-hit wonders.
Real followers – no bots, only real, super-targeted followers
Smart targeting and filtering options – Whitelisting and Blacklisting – No risk of engaging with bots or content that you don't support. Many filtering options – better targeting.
User-friendly dashboard – easy to use, packed with a ton of customized options, and advanced analytics allowing you to get insight into everything you need.
Finally, you don't have to trust us. Hear it from the real people who are experiencing real growth by the minute.
Here's what our long-term satisfied clients have to say:
@phillybullyteam – I never knew that growing your Instagram organically could be so simple.
@lucasowenn – It's amazing how much time I've saved for such a low price
@paulducoudray – Flock allowed me to focus more on doing what I love and improving my craft
@astra.photo – I've always loved interacting with others through my work. Now I can do that on a whole new level
@enigmadecor – Really helped me share my art with others.
@murphymaudeinteriors – After just a month of using Flock my business started booming.
@beautifulumedspa – The Dashboard is so simple and easy to use. It helped us save a bunch of time on market research
@absxtatts – I wanted to share my story and inspire people everywhere. Flock made that possible
@shellinetkolifecoach – My goal is to inspire people to be the best versions of themselves and now, with Flock, I can reach a whole new audience
@woodward.homes.inc – Flock helped us stand out from the crowd and attract people who are passionate about what we do
@altuscafenyc – It's really hard to stand out when you are a new cafe in NYC and Flock put out little business in the spotlight
@smcustomdesign – We absolutely blew up in our niche after just a couple of months of using Flocks growth service
@trakksounds – It's not easy for a young artist to make a huge splash in the industry. I'm lucky I came across Flock when I did.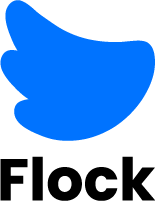 Get More Organic Instagram Followers
Get more Exposure with real Engagement and Traffic