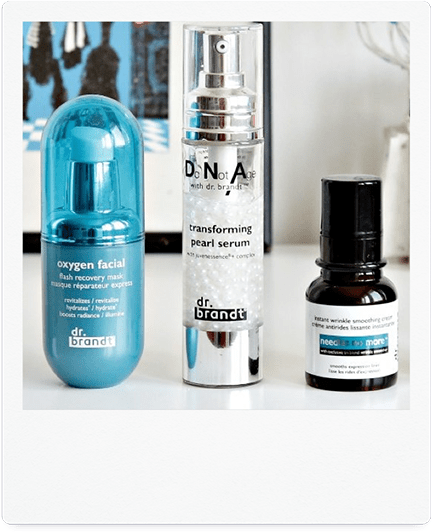 Check out how we helped them build their Instagram following and reach even more people worldwide!
Dr. BRANDT had a clear understanding of what they wanted to accomplish on Instagram, which is to improve engagement, website clicks and reach. Their main goal was to get more exposure on Instagram and showcase their incredible products.
When people think about skincare, they usually don't associate the term with a very professional and innovative team of experts. But to @drbrandt, skincare is not just about the look, it's about allowing men and women to feel beautiful in their own skin. We were so excited to work with a brand that is so open to diversity, change, and improvement. A visionary in the world of cosmetic dermatology, Dr. Fredric Brandt had a clear vision for his company, and they maintain it to this day.
Take a look at how Dr. BRANDT's social media team managed to increase their Instagram reach even further with the help of our platform. After all, a social media manager is only as effective as the tools at their disposal.
Flock Social really made a huge impact on how we tackle the challenge of Instagram growth. Their Dashboard was a crucial part of our growth strategy. With its help, we could easily track analytics that were key to optimizing our resources on the platform, even our Instagram Ad campaigns.
Dr. BRANDT's marketing team was extremely receptive to incorporating the Dashboard into their daily operations. The first-time tutorial was more than enough to get them acquainted with the platform, and before the week was over, it became a part of their routine.
Website traffic increased by
Website traffic increased by
The first step of the partnership was getting familiar with the goals of Dr. BRANDT. An increase in numbers was necessary in order to increase conversions from followers to paying customers. The decision was to make their Instagram profile into a virtual store-front to promote their amazing skincare products.
While conversions were important, they also wanted to focus on having greater engagement on their posts. This is where using Instagram Ads along with our growth service really shined. The Ads were geared towards getting more eyes on the page, Flock was there to attract organic engagement. Thanks to clearly displayed engagement rates from every targeting source, the team was able to optimize their audience to give them the highest possible number of likes, shares and comments. With an already huge number of eyes looking at every post, that engagement exploded even further.
The price of Flock's growth plans played a huge role in the overall profitability of Dr. BRANDT's brand. With relatively cheap plans, which suit any type of business/influencer, they were able to make an amazing return on investment.
It is clear that, in the case of Dr. BRANDT's profile, Flocks growth service can be used together with running Instagram Ads for amazing results. Since it is a cheaper solution, they were able to double their Instagram outreach for a fraction of the costs, and a big boost in analytics functionality!