Real Instagram Growth
5x Better, 10x Faster, 100% Safe
Get Real Engagement and High-Quality Followers
Turn Your Instagram Into a Powerful Marketing Tool that Converts!
Flock has been trusted by over 5000 brands and influencers - and counting!
I love that you can see all the information you really need - screen time, number of followers, etc.
-Mr.Hamilton
Artist
Flock Social really made a huge impact on how we tackle the challenge of Instagram growth. Their Dashboard was a crucial part of our growth strategy.
-Dr. Brandt
Skincare Expert
We started seeing a lot more engagement on our posts and a huge increase in web clicks from Instagram.
-Green shield Workshop
Reach your real fans with
Flock Social
Get more followers and brand awareness with less time and effort
I never knew that growing your Instagram organically could be so simple.
I've always loved interacting with others through my work. Now I can do that on a whole new level.
Click and set up in just 3 minutes. Your Instagram will grow on auto-pilot. We promise you won't have to lift a finger!
The Dashboard is so simple and easy to use. It helped us save a bunch of time on market research.
Start now without any commitment.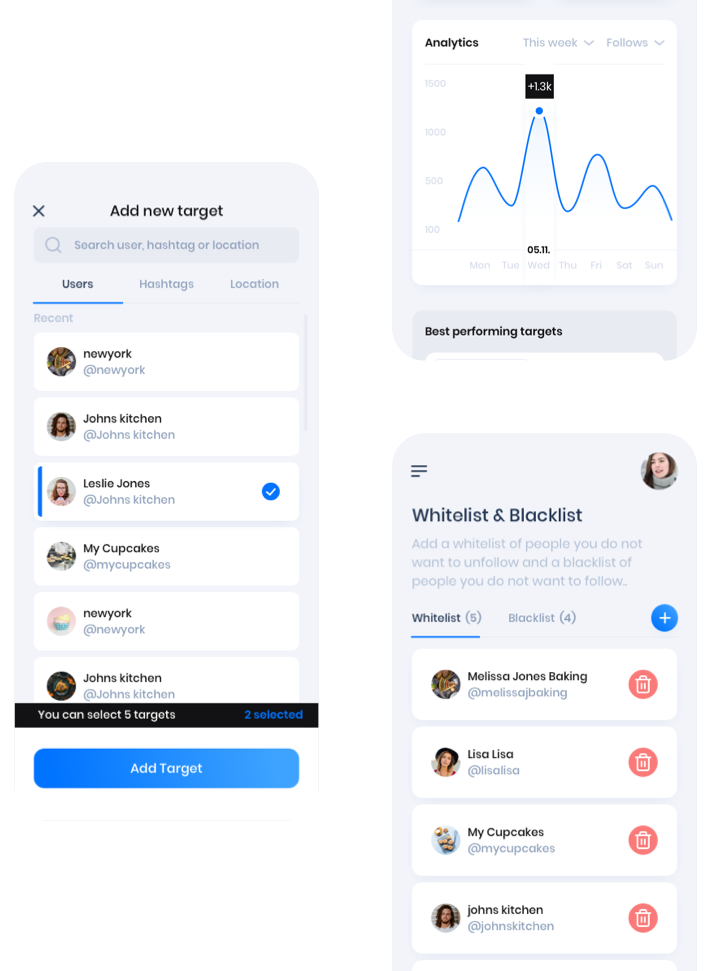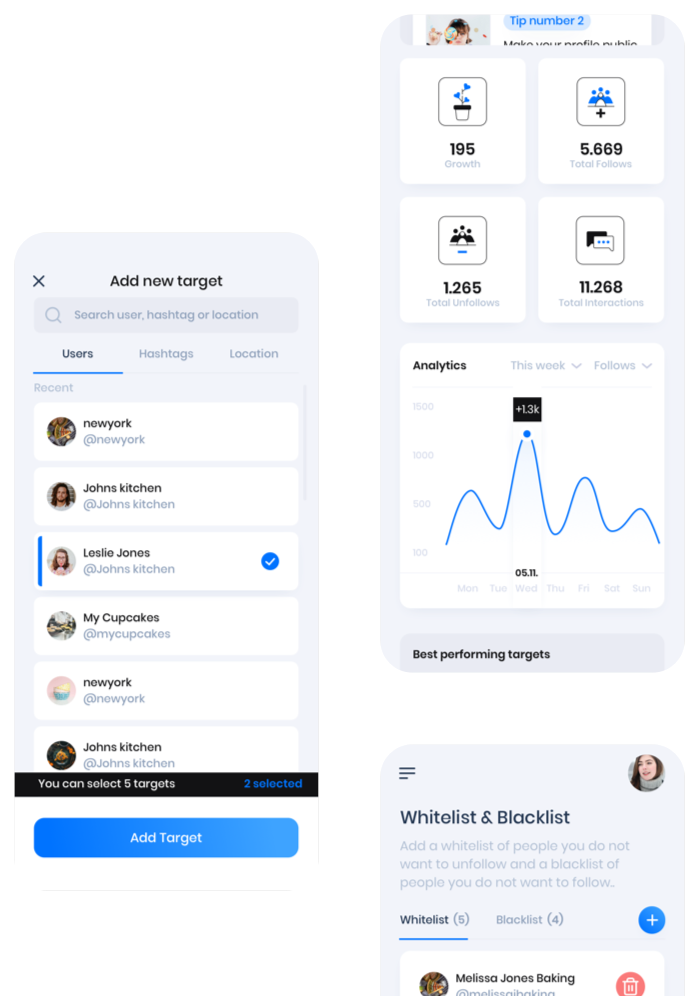 Join over 5,000 of the world's top brands, agencies & influencers
We've helped thousands of Instagram profiles and pages grow. Here's what they have to say about us...
Start now without any commitment.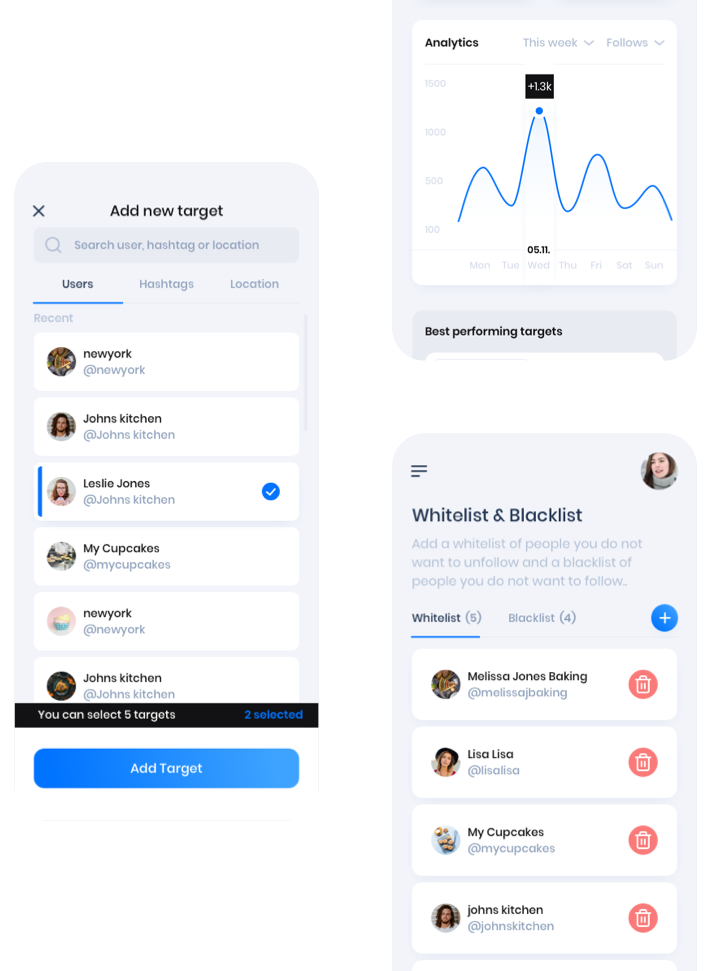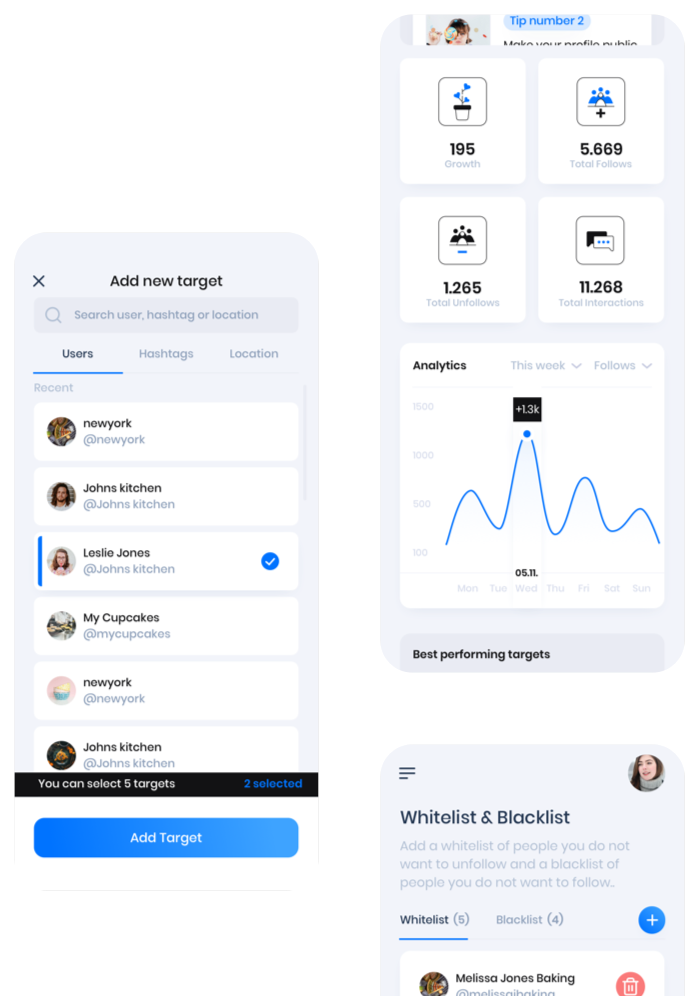 We make growing your Instagram look easy!
Thousands of digital marketing agencies and influencers use Flock Social to grow Instagram followers. Don't take our word – see results.
We just need some basic info to get your profile ready to take off. Setup takes only 3 minutes. No credit card required!
Find profiles similar to yours
Simply select accounts your customers like to follow and create your unique target audience. Don't hesitate to add some competitors for good measure!
Sit back and watch your Instagram grow without lifting a finger. We promise you'll love it!
Choose your plan now. Cancel anytime.
Start growing your Instagram using Flock Social's powerful features. Perfect for personal profiles.
Gain more than 600 new followers each month & get access to useful tools.
Get access to all features & advanced filtering for some serious Instagram growth. The best plan for Influencers, businesses, and agencies.
Achieve targeted, meaningful Instagram growth with more than 1000 new followers per month.
Join our Flock of awesome Instagrammers!