Looking for a Gramto alternative?
Are you fed up with unreliable Instagram bots like Gramto that are involved in shady practices and false advertising? Don't want any more generic comments, bot followers, and Instagram blocks? We get it. Stay tuned to learn more about why Flock Social is a far superior alternative to Gramto.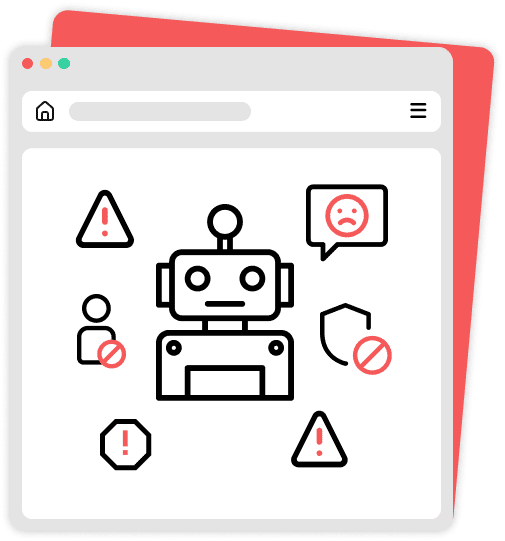 Gramto is a bot that allegedly helps you grow your account, but they are not very transparent about how they actually do this.
Unlimited follow actions and an enormous percentage of fake followers make matters even worse as they can harm your account.  Gramto is a never-ending list of bad business practices.
Luckily, there's a far better alternative. 
Flock Social is designed to comply with all the Instagram rules and Terms of Service. With Flock, you're getting real results, organic targeted growth, and complete safety.
Why Gramto doesn't stand a chance against Flock Social?
With Gramto, it's just a matter of time before Instagram blocks and ultimately bans your account due to unnaturally high levels of activity. Not to mention the ridiculously irrelevant and outright inappropriate automated DMs and comments Gramto generates on your behalf, and how damaging this is to your reputation. While with Flock, every action is perfectly paced to resemble natural flow and ensure only real, laser-targeted followers that engage back with your profile.
Why thousands of people choose Flock Social?
Gramto is a ridiculously buggy bot that works on excessive automation without any limits that can't compare to an organic Instagram growth solution powered by real humans. Moreover, Gramto can't tell the difference between a real profile and a fake bot, so you can get a ton of bots instead of real followers.
Here are the top reasons why people are going from Gramto to Flock Social: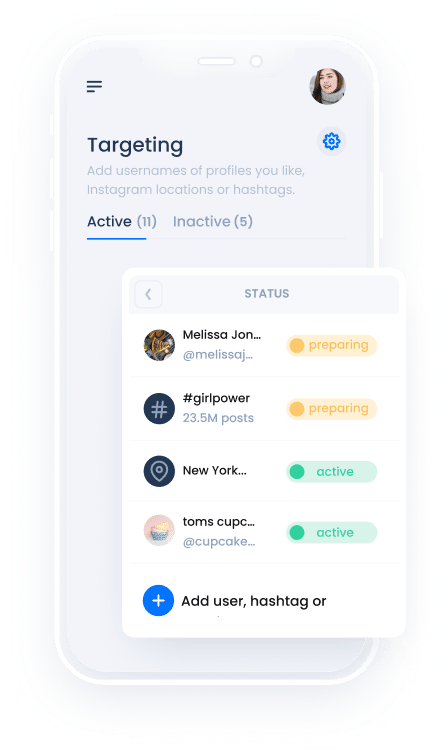 Gramto is just bad news. From the seriously irrelevant and fake followers to high block and ban risks, you're in for a disaster.
Flocks user base counts 15,000+ accounts that get 834 new, relevant followers per month on average.
A test round with 10 accounts showed limited, unpredictable growth -
only 154 random followers
per month on average.
bigger price, lower value
Need more info on your best, customized growth plan? Get in touch with our growth team to get all the details and start your Insta success journey today.
Signing up for Flock Social is a breeze. It takes minutes literally to set everything up. Here's a quick overview of how Flock works:
Connect your account
Pick your growth plan and add your Instagram account.
Setup targeting
Add similar accounts, Instagram hashtags, and locations you want to target and set targeting parameters.
Real, scalable growth
All you have to do now is kick back, relax, and watch your account grow on autopilot.
Most of the time, to be precise. Users report regular system crashes, disappearing features, and unresponsive support. To top it all off, Gramto will get your account blocked on a daily basis. That's the sad reality of a fully automated, poorly designed bot.
Don't waste your time and money. 
Join Flock, and get a clean, fresh start to your safest, fastest, organic Instagram growth. Real people, unlimited support, smart features, and unmatched results are what we stand for and deliver continuously.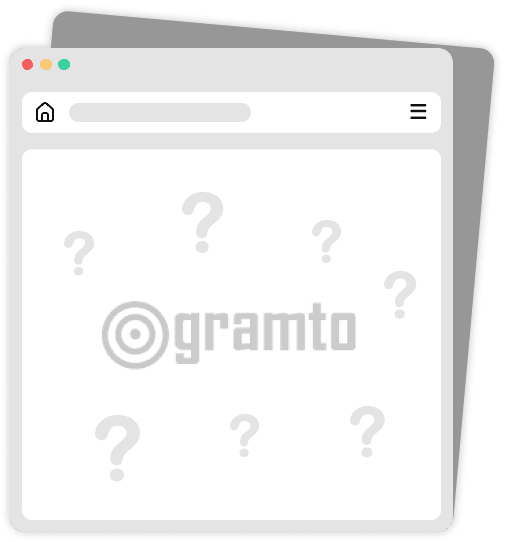 Frequently Asked Questions