Don't post that, it's so not the aesthetic these days. 

You should hire a professional photographer to do your photos. 

Post at a specific time, use x amount of hashtags, but not that one in particular. 

Stay true to yourself, but retouch your photos though

Don't schedule your posts, Instagram hates that.

The algorithm will bury your business profile…
Lately, so much info about Instagram has been going around. But what are facts and what's BS (yes, you heard me right, bull sh*t!)? Here's our take on what smells right, and what…well you know… is BS!
The fact that Instagram isn't as transparent as Facebook about how its algorithm and feed work isn't making the issue any less troubling. It comes as no surprise that the false facts have gained momentum.
We've compiled the ultimate list of 16 BS facts about Instagram everyone thinks are true, except they are not. You can call us the Instagram mythbusters cause we'll put all false myths to rest once and for all! Are you ready for the truth? Read on!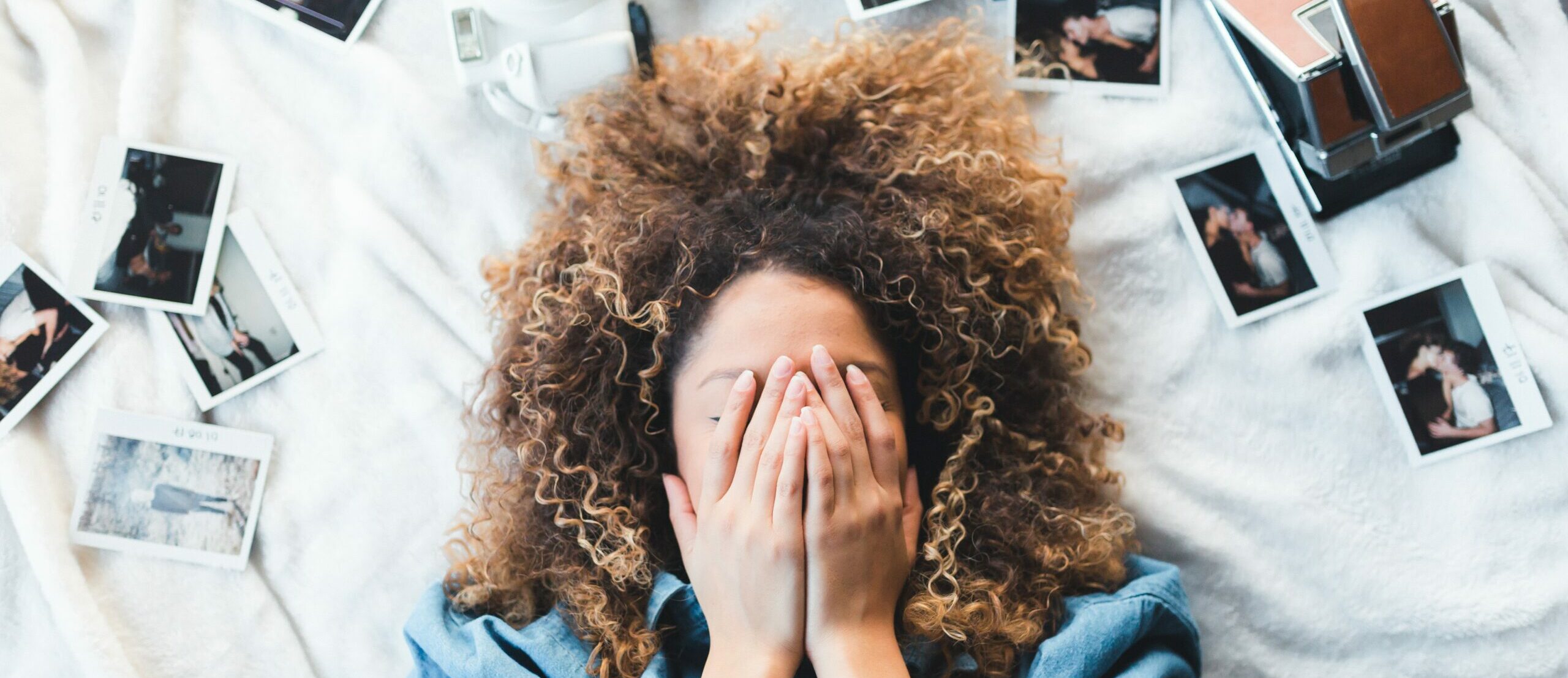 #1 Fake It 'till You Bank It
One of the most widely accepted myths about Instagram is that it's for vain people with no substance, who fake their way to success. People would see a couple of these amazingly beautiful images of people and places that are impossible to find in real life, and it starts to affect how they feel about themselves. 
Indeed, there are plenty of people making a ton of money from altered images of fake results from certain products. However, the vast majority of the Instagram community is all about authenticity. The world is fed up with copycats. Genuine people and talent are what it takes to succeed, especially if you're playing the long game.
Be yourself, put in the work, be creative and always ask yourself – what does my audience expect of me? They're your judge and jury!

#2 The Shadowbanning Narrative
The story is almost as old as Instagram itself.
"Instagram disapproves of certain business tactics and will hide your posts if it discovers you use the same hashtags or any other repeated patterns aimed at the promotion of your brand"
Well, we call BS on that! 
This false fact has created so much hype and turned many businesses away from Instagram for so long. 
Thankfully, Instagram officials have put these to rest once and for all by explaining it was never the case. Shadowbanning does not exist. As Techcrunch reported, during an extensive whiteboard session with reporters, the Instagram team stated that there's no such thing as shadowbanning:
"Shadowbanning is not a real thing, and Instagram says it doesn't hide people's content for posting too many hashtags or taking other actions"
So, rest assured your business can only benefit from a carefully implemented Instagram strategy. 
#3 Automation Is A Huge No-no
Rumour has it that if you use any type of scheduling software or app that could do all the boring work for you, Instagram will regard it as spammy behavior and will eventually ban you for good.

No need to worry here. You can, and should reserve more time and creative energy for the stuff that really matters, such as creating awesome content and leave the cutting-edge technology to do its magic in other areas. A smart piece of software like Flock Social exists for the sole purpose of making your Instagram life easier. Customizable solutions designed to auto-pilot some of the less interesting stuff, let you actually be more social and authentic where it matters.
Looking for more Followers?
#4 The 24-Hour Story Life
Remember the dreadful FOMO situations this BS fact has created over the years. Or the many beautiful memories recorded in Stories you thought were gone for good. Well, not exactly.
The amazing Story Highlights feature had proved us all wrong. In a simple couple of steps, you can add your story to highlights and make sure your treasured memories live on until the end of time!
Another way to make sure your stories are safely stored is to keep the Stories Archive option on. This way, your Stories are automatically saved in your Stories Archive, so there's no need to save them to your phone. You can turn off Stories Archive at any time in Settings.
To turn Stories Archive on or off:
Go to your profile and tap ⋯ .
Tap Settings > Privacy > Story.
Turn the Save to Archive button on or off.
Note: Only you can see the stories saved in your archive after they disappear from your story. If you delete a photo or video from your story before it disappears, it won't be saved to your archive.
#5 You Can Only Reach 7% Of Your Following Organically
This BS fact appeared after one of the recent algorithm updates which created a massive buzz and user outrage.
Instagram officials once again cleared the air and debunked this fast-spreading myth that threatened to take root. In a famous tweet from last year, they explained that the changes they made were not affecting the visibility of your posts.
However, they reminded that the algorithm adjusts the feed based on your Instagram behavior, which varies.
#6 It's A Time-Waster
We've all been there. Feeling like Instagram sucks us in and makes us completely lose track of time. It most often leaves us with the impression that we're wasting our lives in meaningless scrolling, while our real-life suffers tremendously.
Actually, this is another BS fact. Because let's face it, it's easier to blame it on the captivating Instagram content from time to time. All we have to do is actually use the activity tracker option with customizable notifications and take control of our social media time.
Want to spend less time on Instagram? Just set a reminder within the app!
#7 You Have To delete The Photos You Don't Want Everyone To See
Another deep-rooted false fact is that you should either go private on the entire account or delete the photos you wish to hide from the public. Deleting the photo does more harm than good since what this does is tells the algorithm to show less of your content to your following.
In reality, this is as simple as Archiving the photo. 
Here's a step-by-step guide:
Go to your profile.
Tap the post you'd like to archive.
Tap ⋯ in the top right corner.
Select Archive. 
This way, it's not available to the public, and you can find it in the archive folder, in case you ever change your mind.
#8 DMs – What's Sent is Sent
Aside from the drunk DM-ing your exes (yes we've all done it!
), there are other times the wrong message in the wrong DM can get you into trouble. Or so everyone thinks.
With a little bit of luck and a quick reaction, catastrophe can be easily avoided by simply pressing one genius option – unsend. Seems obvious, but you'd be surprised how many people still believe they're doomed if they send the wrong DM.
#9 One Hashtag Can Make Or Break Your Efforts
This false fact has been circulating for a while now, and it created more fear than almost all the other ones combined. Someone somewhere started the rumor that if you use one banned hashtag in a post, it will completely ruin all your efforts. Allegedly, it neutralizes all the other ones used in the same post.
Luckily, this is just another BS fact, and we can rest assured that this little mistake will not cost us our reach entirely. The banned hashtag is useless only in the sense that it won't do the job, but won't harm the effect of other ones.
Looking for more Followers?
#10 There Is A Specific Number Of Hashtags You Should Use
Rumour has it that if you use up the entire hashtag limit in one post, you'll come across as annoying and salesy.
This is a tricky one. Most people would agree that using all 20 hashtags can look messy and annoying, however, you still don't want to miss out on opportunities. Whenever you use a hashtag you open a new door for more people to see your content.  
The right way to go about this is to create a well-thought-out hashtag plan for each post. This will get you where you want to go much faster. Your posts will show up in front of the right audience each time, looking sophisticated at the same time.
#11 Hashtags In Captions Perform Far Better Than In Comments
Another myth debunked by Instagram. The placement of your hashtags has nothing to do with the engagement you'll get from them.

A genuine and strategic hashtag plan is where you should focus all your efforts instead. It's the single most important thing when working on improving your reach.
And, of course, if you're worried about the messy look of it in the caption, you can always "hide" them in the comments, by placing the dotted line before. 
#12 One-Minute Video Length Limit
This myth has created a nightmare for brands and regular Instagram creators alike, who struggled to make it fun, educational and intriguing, all in just sixty seconds.
Luckily, with the user-friendly Instagram feature, you can let your creativity loose and post many consecutive clips in one post using the Carousel Post option. Or, if your genius deserves longer, high-quality videos, you can opt for another awesome feature  – IGTV.  This user-friendly feature allows for quality one-hour videos for smartphones.
#13 You have To Post Every Day To Stay Relevant
The constantly changing digital environment, and the shortened attention span may seem like good reasons for the content-production frenzy. No wonder this BS fact has been around for so long.
Think of your audience and their expectations when determining the right number of posts. For example, somebody following a meme account is going to expect a post or two every day, but if you're a restaurant 3 posts per week is plenty enough. And you can always utilize Stories for everyday engagement.  
Being consistent in your aesthetic and prioritizing quality over quantity will get you places faster. Because let's face it, there's no amount of posts in the world that could make up for the lack of originality, and it shows.
#14 You Don't Stand A Chance Unless You're A Professional Photographer
It's easy to fall into this trap and shy away from Instagram thinking it takes professionally created photos and videos to get anywhere.
In reality, the posts getting the most engagement are actually not professional masterpieces. Whether you're a new brand or just a regular Joe, you don't need to burn all your budget on professional visuals. All you need is a bit of creativity, authenticity, and a few inexpensive editing apps we've listed in our blog post –  The Essential Marketing Stack, in case you want to enhance certain features, and you're good to go.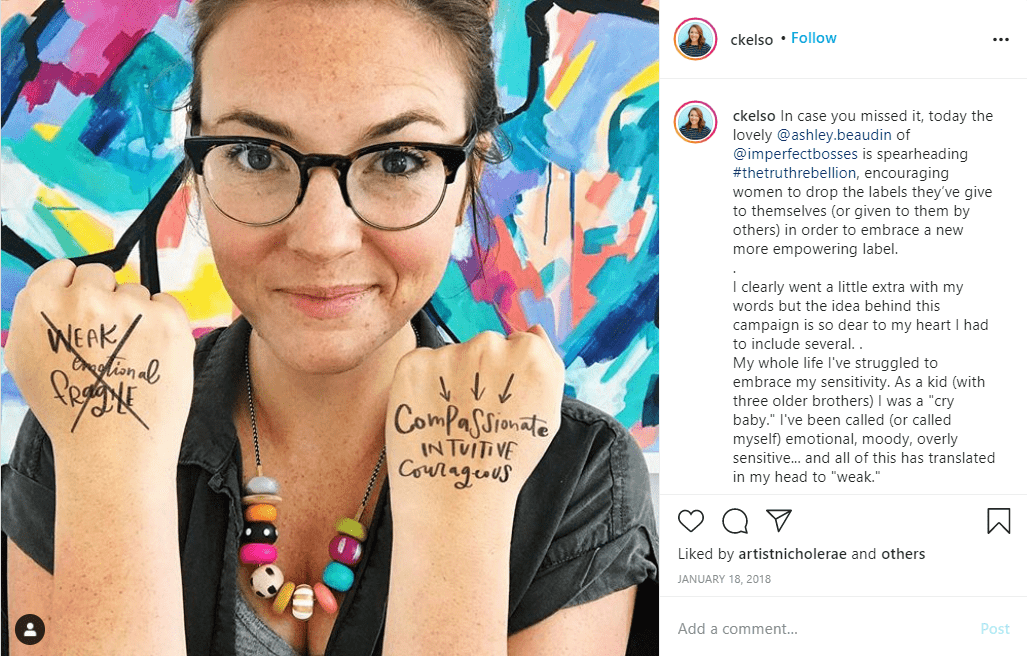 #15 There Are Too Many Fake Accounts
So, why bother, right?
Not exactly. Fake followers are being removed by the millions every day as Instagram insiders stated at the inaugural WWD Influencer Summit in New York.  
Although it may seem tempting, there's no value in taking shortcuts. It can only get you into unwanted trouble. You can read more in our post Why you shouldn't buy fake followers.  
Painting a fake picture of yourself isn't the way to go if you're playing the long game. Just relax and do your thing, and watch the following grow gradually.  
#16 Timing Is Everything
You should post only at a specific time of day, exactly at 3 p.m. We've all fallen victim to this one at one point.  
By now, we hope everyone understands this can't be taken as a universal rule. A better way to go about this is to think of your followers, their lifestyle, the time zones they're in and their typical Instagram activity time. This way, you'll be able to make more informed decisions instead of buying into general rules.
When it comes to the fast-paced digital environment, it's important to double-check each source before making any decisions. No doubt that each new Instagram algorithm update will bring about a new set of hearsay. Don't jump on the bandwagon of sensationalists titles even the big publishing names succumb to from time to time. Make sure to check the actual insider data first, and take your time to figure out your course of action.