We're all about growing your Instagram community and crushing those engagement numbers. 
And it all comes down to giving your target audience the most relevant content they genuinely enjoy. 
Looking for more Followers?
But, how do you know what this exactly is? Do you go from account to account and ask? Do you consult a psychic? Or do you just post random stuff, hoping something would stick?
Of course, none of the above.
The word of the day – data. You need a ton of data to understand who, what, when, where, and how of your ideal audience and how the content you post resonates with them.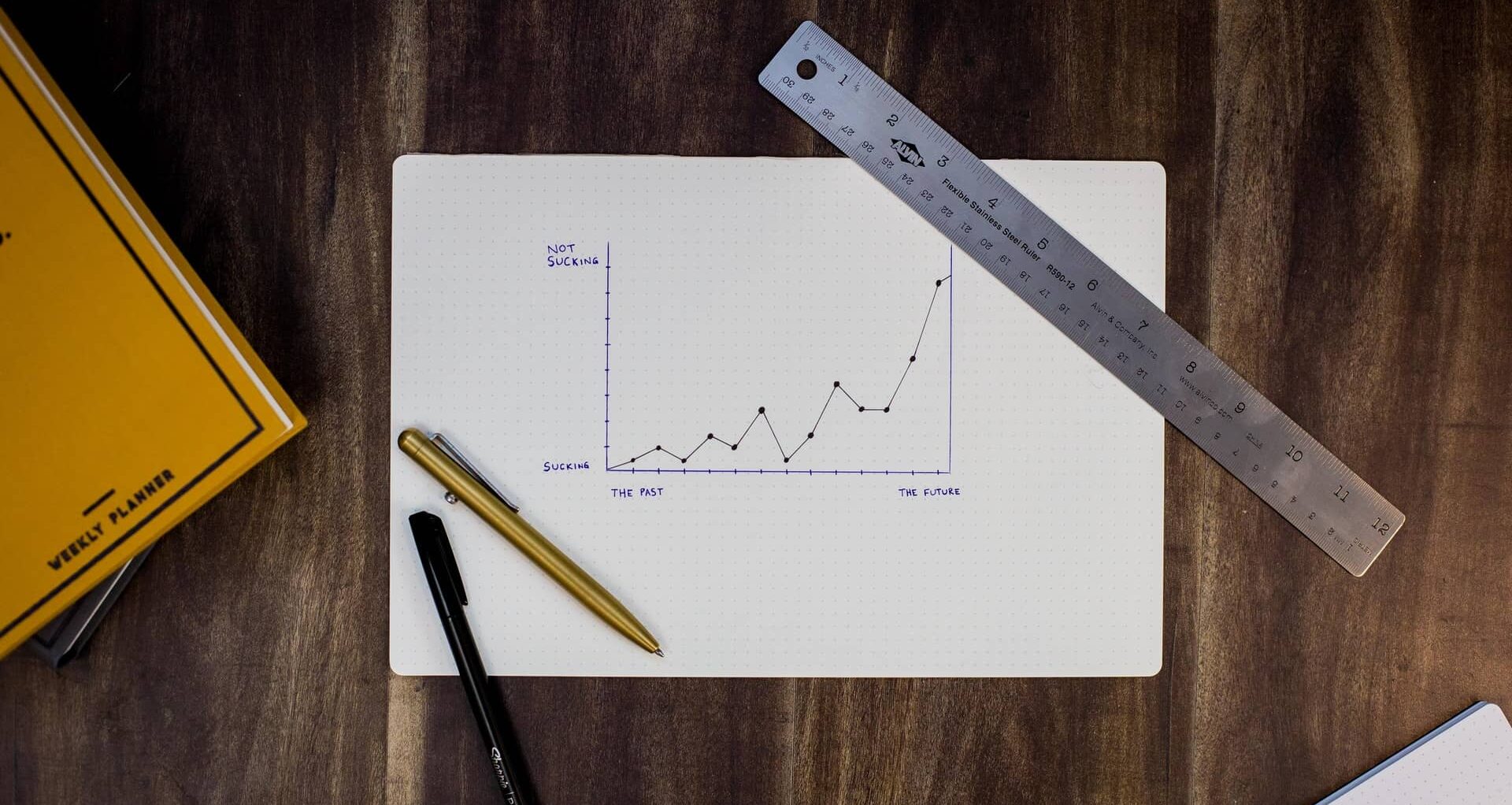 If you're looking for ways to optimize your Instagram to better suit your target community, you're in for a treat. We're breaking down Instagram Insights and how to use them to accelerate your Instagram growth. 
What is Instagram Insights 
Instagram Insights is an inbuilt Instagram tool available for all business Instagram accounts. It's got all the analytics you need, and then some. Insights allow you to track all the relevant data from your follower demographics to content and engagement analytics and make more informed decisions. 
What are the benefits of using Instagram Insights
Limitless, to put it in one word. When used right, Insights can help you grow your account from
100 to 10,000 in a second. 
Let's say you're running an Instagram boutique. Your main content pieces would include:
Inspo photos
Lifestyle images
Product photos
Styling videos
User-generated content
Let's see how you could use Insights to optimize this strategy to fit your audience's expectations. 
By analyzing content data, you can, for example, see that your best performing pieces are styling videos. This will naturally motivate you to create and post more of these. Which will, in turn, signal the algorithm that you've got some amazing content users are here for, and it would endorse it by pushing it in front of more people. 
This is just one of the examples of the power of Instagram Insights. You'll get a better understanding of everything you can do once we get into a more in-depth analysis of all the features. 
How to Access Instagram Insights
First order of business – accessing Instagram Insights. To do so, you're gonna need to have a business IG account. 
So, if you haven't yet, now is the time to switch to a business account. 
Here's the step by step process:
Go to your Instagram profile
If your account is private, switch to public first (Tap the hamburger menu, select Settings, tap Account Privacy, and toggle the Private Account switch off to make your profile public.)
Tap the hamburger menu at the top-right
Select Settings
Tap Account
Scroll to the bottom of the page and tap Switch to Professional Account
Select a professional account option that best describes you. If you're a brand or business, you'd select Business. In contrast, a Creator account is best suited for influencers, authors, artists, and public figures. 
Select your Facebook page to connect it to your IG account (If you don't already have a Facebook business page for your business or creator account, now is the time to create one and continue the process of switching to a professional Instagram account.)
How to Use Instagram Insights
At first, it all may seem a little bit too overwhelming seeing a ton of data, graphs, and charts. But we promise it's super simple once you know what to focus on. 
So, let's start from the beginning. 
Tap the hamburger menu to access Insights. You'll notice the Recent Highlights page first.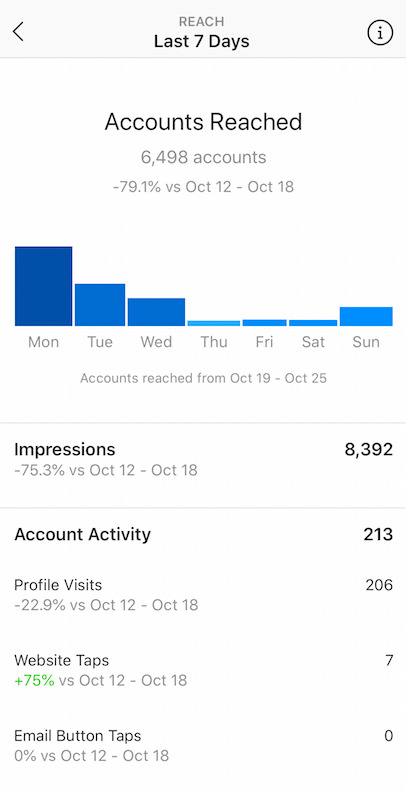 There you can check important activities over the last week. It tracks things like the number of followers you gained or lost, how your content pieces were performing, and so on. 
This is a useful feature for when you want a quick insight into your weekly progress. For a more in-depth analysis of the specifics, read on. 
Reach
Before we get into reach analytics, it's important to first clear the air on what reach actually means, and more importantly, how to distinguish it from impressions. In addition to being very significant metrics, these two are commonly mixed up. So, let's first make sure that we are all on the same page about the terms before we get into the analysis. 
Reach is the total number of unique views your content gets. Unique is the key term here since it's essential to distinguish it from the total number of views. So, one person/profile can see your content several times. They can comment, like, share, do any of those things, but you still get one reach point, so to speak. Some would define reach as the number of people who viewed your content to make the definition even more clear. 
Instagram impressions, on the other hand, count all the times your content has gotten views. So, if one person sees your post once in their feed, it would count as one impression. And if the same person stumbles upon the same content again, it counts as another impression.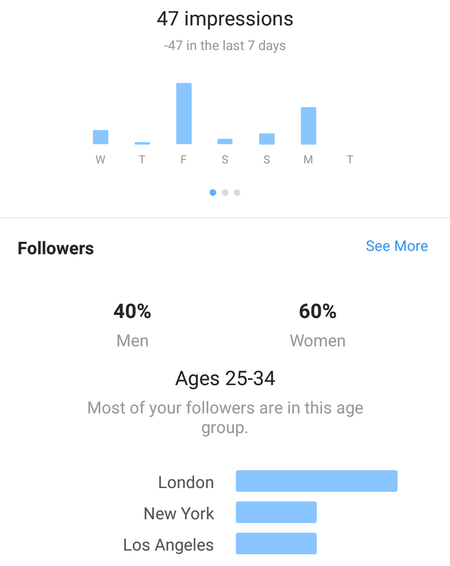 Hopefully, now you get a better understanding of the two metrics, and we can move on to learn how to analyze each one in your IG Insights. 
To track reach, tap the Accounts Reached option. 
In this section, you can see the numbers for several reach categories, including:
Impressions – Explained in the previous section
Account Activity – Tracks things like the number of profile visits and website clicks.
Top Posts – Insights into which posts generated the most reach and engagement.
Top Stories – Insights into which Instagram Stories generated the most reach and engagement. 
Top IGTV videos – Insights into which IGTV videos generated the most reach and engagement.
Profile visits
If you go to Insights – Accounts Reached – Account Activity – you can track Profile visits. 
This metric shows the number of times your profile has been viewed. 
As you get the info on this number, you'll get a clearer understanding of the importance of creating the perfect Instagram profile. 
Website clicks
This section allows you to track how many times people have clicked the link you posted on your business profile. It will enable valuable insight into the effectiveness of your CTAs and how you can optimize for more clicks. 
Content Interactions
To access Content Interactions insights, go back to Recent Highlights and tap Content Interactions. The page will open up showing data on the engagement your content is getting. The sections are listed by content type. 
Therefore, you can get precise data on how many likes, comments, saves, shares, interactions, and replies you're getting for different content formats. This can help you determine which content types to focus on more and which ones don't resonate so well with your audience. 
The Likes section shows the number of people who liked your post.
Comments show the number of comments on your post.
Saves show the number of unique accounts that saved your post or tapped the bookmark icon below the post.
Followers
To access the Follower Breakdown analytics, go back to Recent Highlights and tap Followers.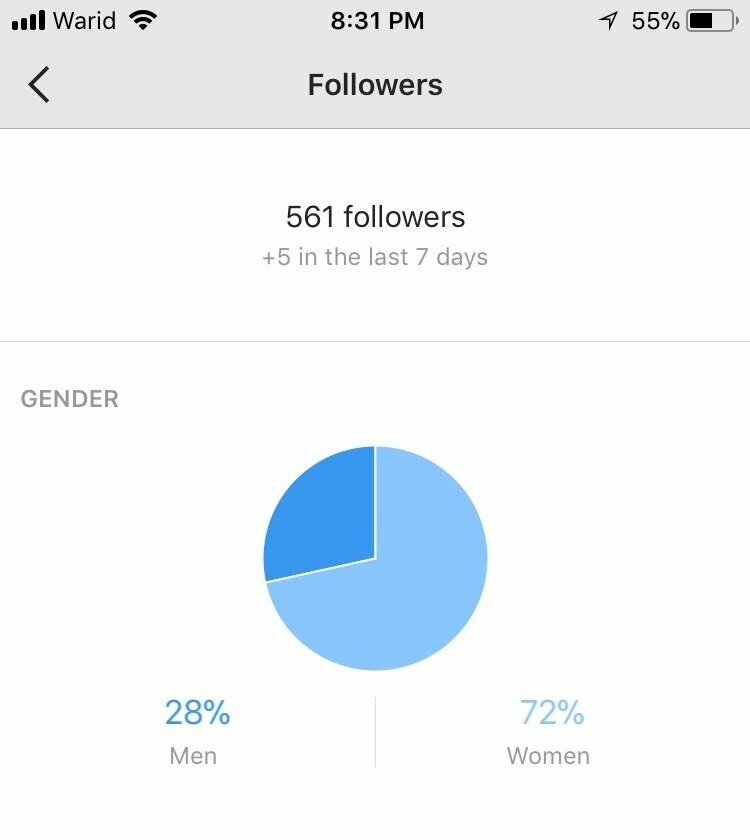 The Follower Breakdown page shows the number of followers you've acquired or lost over the last week. This can help you better understand how your content reflects your audience's needs and interests. 
The insight also shows the average times of the day your followers are most active, which is a useful metric to rely on when planning your posting schedule. 
Analyze the actions taken on specific posts
You can also learn about how a specific post resonates with your audience. 
Go to your profile and tap on the post you'd like to show insights for, and tap View Insights below. 
Here you can discover which and how many actions were taken by users after seeing your post. It allows you to track how many people were inspired to visit your profile, started following you, or clicked on your website. 
Discover
The Discover insights section shows the where of your posts. It indicates where your posts were seen. In addition to this, here you can track how the percentage of accounts that weren't in your following list when they first discovered your post. 
Here you can also track the Discovery Impressions – the number of times your post was discovered categorized by the section on Instagram. Meaning, you can see how many times people saw your posts from home, profile, explore, or other places. 
Stories
Within the Story insights section, you can track how people interact with your Instagram Stories content. As one of the highest viewed content formats on Instagram, Stories are a vital asset for any business trying to reach their goals with Instagram.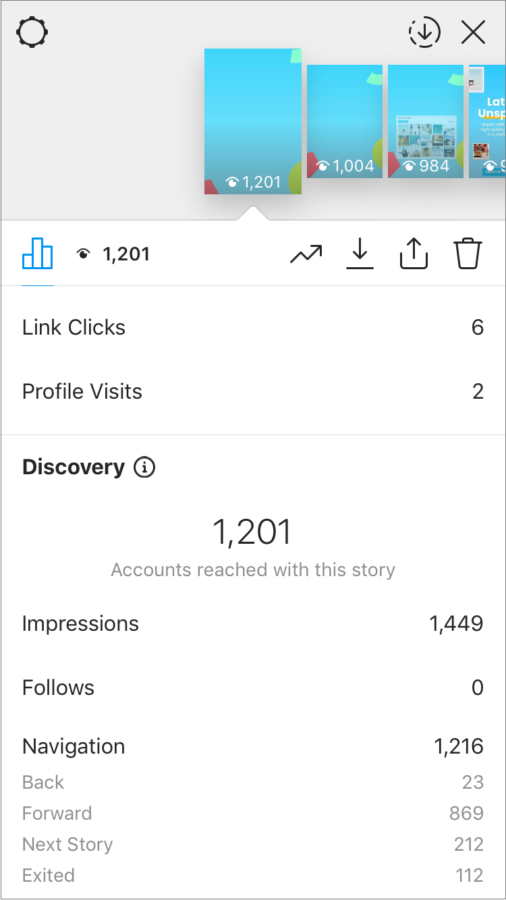 Stories insights provide much-needed assistance to better understand how your content resonates with your ideal audience and optimize to better suit their needs.
Go back to Insights, tap Recent Highlights, and navigate to Content You Shared. Navigate to Stories, where you'll see the insights for all active and older Stories. 
Impressions 
This section shows the data on the number of times your Story was viewed. 
The Story Impressions count only the times your entire Story has been seen. This means that no matter how many images or videos you add to your Story, it counts as one impression regardless of how many images were seen. 
Even if the same person views your Story multiple times, it still counts as one impression. 
Reach
Here you can track how many unique users have viewed your Story.
Taps Forward
This insight allows you to track the number of times someone skipped your Story photo or video to get to the next one. A valuable insight to help you cater your Story content better to your audience's preferences. 
Taps Back
Taps back count the times a user goes back to the previous Story item. 
Replies
This section shows the number of times your Story entices users to reply, i.e., send a message from the box in your Story. 
Swipe Aways
Here you can track the data on the number of times users swipe away from your Stories to get to the next account's Story. Another super valuable insight to help you create more enticing content to keep your users' attention.
Exits
Exits track the number of times a user exits the Stories section altogether. 
Looking for more Followers?
Takeaway
Instagram Insights are an extremely valuable tool in your marketing strategy. Although it takes a minute to get used to analyzing all the different metrics, once you get a hold of things, it becomes a real treasure map leading you to become an Insta pro. Hopefully, you'll find our guide useful in becoming Instagram Insights savvy.