Did you know that the global influencer market value is expected to reach over 2 billion U.S dollars in 2020?
This comes as no surprise if we consider the fact that the Instagram influencers are reportedly influencing 31% of purchases via their Instagram posts. It's just human nature to be convinced by someone we trust to make a certain purchase.
Naturally, businesses of all sizes would want to tap into this potential and have their products and services featured this way.
It's a win-win situation. Or so it was until all of the money involved in lucrative brand deals started attracting many deceivers posing as influencers. Instead of putting in the work and growing a genuine community, some individuals just like to take shortcuts and fake it until they make it. More specifically, until Instagram's algorithm recognizes their sketchy behavior and bans them for good.
Looking for more Followers?
The brand collaborating with these fake influencers pays a double price in the end. Firstly, there's the money spent on fake engagement. And even more devastating – their reputation suffers immensely from being involved in a scam.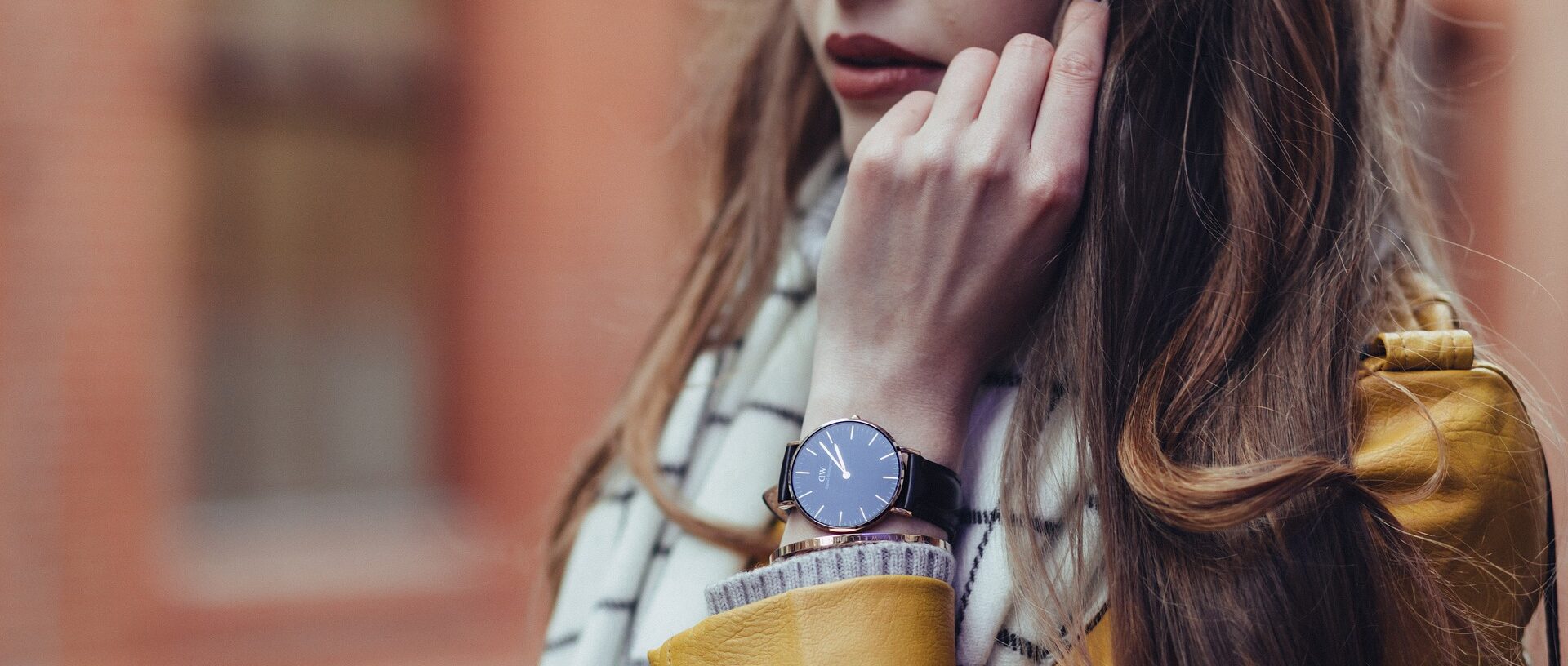 Even though fake influencers are something to be wary of, you still shouldn't miss out on an opportunity to increase your sales using Instagram influencer marketing. Just be smart about it. Now more than ever it's extremely important to be super picky about who you do business with as the stakes are too high.
Not sure how to spot a fake Instagram Influencer? Something seems sketchy, and you believe you've stumbled upon an Instagram influencer with fake followers? 
You're not even sure how to tell if an Instagram account is fake, not to mention how to find out who made a fake Instagram account?
Don't worry. We've prepared an ultimate list of checkpoints to help you out. Make sure to check all of these from top to bottom to get the most accurate results. 
Background Check
So how to spot a fake Instagram influencer, i.e. Instagram influencer with fake followers? 
Let's channel our inner Sherlock Holmes and get scrolling.  
If you're trying to find out more about a person, the first thing you'd do is perform a regular Google search on them. Make sure to check all result pages and don't just skim through the info. Once you're convinced that the influencer is, in fact, a real person, you still want to check for bad rep and negative stories, right?
Once you're happy with your Google findings, it's time to fine comb their Instagram profile and look for clues of fake. Most fake accounts on Instagram, even though usually managed by a real person, don't put too much effort into creating an authentic profile bio. Red flags pointing to a fake influencer: a generic bio, a cliché quote, too little, or too much info.
While you're in their bio, check if they have a link to their website. Another great way to determine someone's expertise is to check how long your potential fake influencer has been in the game. Simply copy their website domain, and paste it in a cool tool like Domain Age Checker and wait for the results. The age of their website's domain will paint a clear picture of their aptitude and experience.  
Next up, take some time to scroll down to the bottom of their grid and inspect each photo through an objective lens. Is this the typical Instagram page of a regular person working as an influencer whose grid features products, travels, and collaborations, but also cool everyday life stuff? Or, are we talking stock photos, cringy quotes, no authentic content? It's clear that the latter stinks of a fake influencer profile. 
Content Quality Check
No matter how new you are to Instagram, you can tell a poorly executed post when you see it.
Sure, tastes vary and shouldn't be discussed, yet a person posing as an Instagram influencer must offer some quality to get a bigger following. In the case of a regular influencer journey, it's pretty clear from the grid how their visual game developed over time. If we look at how big influencers started, we may be able to recognize the pattern. While their first work may not resemble an over-the-top visual masterpiece, you can see the pattern of improvement over time as their following and skills grew simultaneously.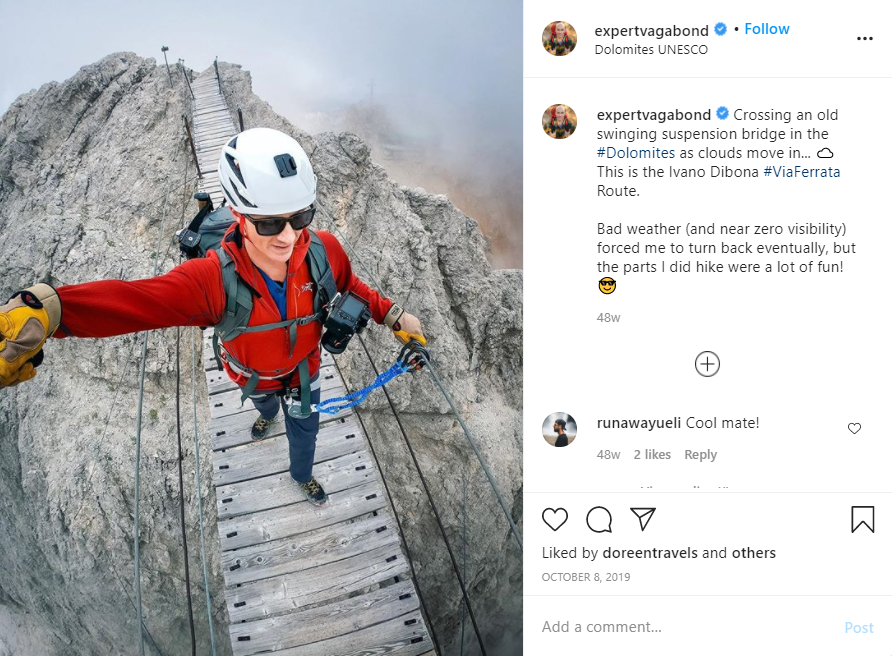 Another important clue to look for is the posting date. This will help you determine how old the profile is. As we mentioned earlier, growing a community organically, takes time. Just ask any of the top Instagram influencers to follow. And fake influencers don't follow this route.  For example, somebody can post 300 posts in 30 days, buy 50k fake followers and likes (when visible, in most cases they're not), and make it seem for a couple of hundred bucks total, that they're a big shot influencer. Bear this in mind when you're trying to spot a fake influencer.
Following Check
A fake influencer's profile most often shows unusual spikes in follower growth rate. Someone who gets from 0 to 10,000 followers overnight most certainly went shopping for followers, and this is someone you'd want to steer clear of.
But how does one get to the bottom of this?
You can spend hours trying to fake-proof every follower they've got, or automate the process and get smart data in no time.
Engagement Check
This one is a no-brainer, right? Depending on the industry, an average influencer would get a couple of thousand likes and around a hundred comments per post. And these are all the numbers you need.
Except that an average fake influencer could buy the same engagement and no one would see the difference. At first sight, at least.
The bot interactions and fake accounts on Instagram these days are getting smarter and it gets more and more difficult to track them down. However, fake is still fake, and once you know what to look for, these seem pretty obvious.
Major red flags to determine fake engagement metrics:
Mostly generic comments – Things like simple emojis, or comments like "Nice pic" scream of bots.
Spammy comments – Completely irrelevant comments including a link to shady offers.
Super low engagement to follow ratio – This varies from post to post, but in most cases, a fake influencer would get fewer likes per follower than a real one.
Of course, these are still super general benchmarks and no single one is going to give accurate results.
Yet, if you're carefully looking at all the numbers, you'll be able to see the pattern.
Instead of analyzing each post manually, we suggest applying our engagement analyzer tool to that for you. In a simple couple of steps, you can have in-depth engagement analytics that will help you test the realness of the influencer.
Previous Collaborations
Once you've checked all the most obvious metrics, it's time to examine their content for brand collaborations and check for authenticity and quality.
Sure, a micro-influencer won't get a ton of big brand deals and collaborations. Yet to even be considered an influencer, they must have some trackable record of any work they did in the past.
Audit their content for #ad, #sponsored brand deals, and tagged posts to best determine the authenticity and quality of their work with brands.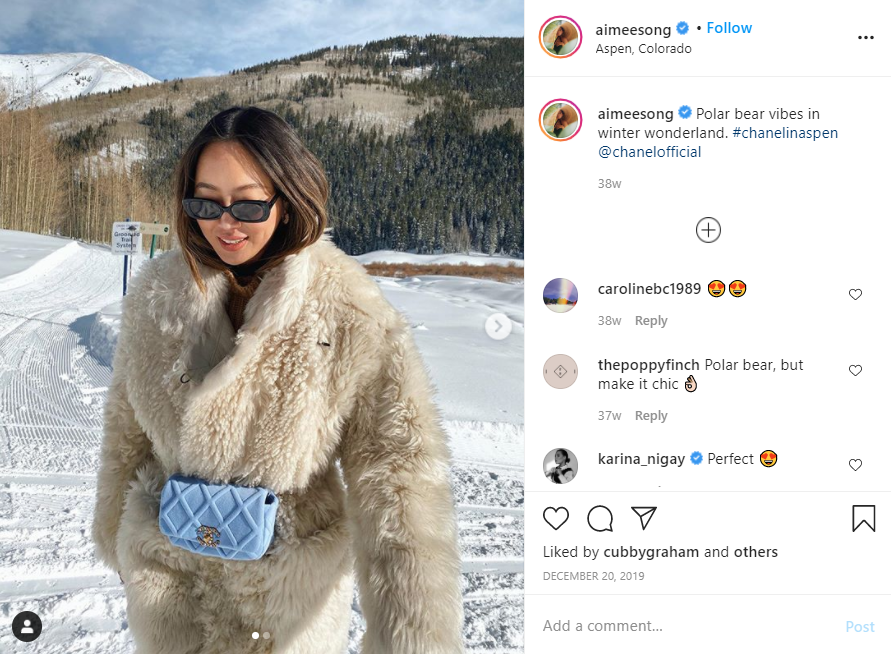 Still not quite convinced? Don't hesitate to ask for references and a media kit, if not previously provided. Any influencer who takes their work seriously would be happy to provide proof of their previous work and have a clear media kit in hand for future gigs. Whereas, a fake Influencer would show up empty-handed, or with a vague pricing plan. 
Use Tools
Nothing beats a thorough manual analysis, especially if you know what to look for.
Yet, certain important metrics just can't be seen in this way, and you'd need to run a third-party tool to draw the numbers out. Here's our breakdown on the best influencer search tools to get fast insights into all the important factors that can help you figure out how to spot fake Instagram influencers.
Follower Health tool from Fohr – Scores influencers based on user name, bio, number of posts.
SocialBlade – Helps you track the number of followers an influencer has on any given day.
Depending on your needs you can use any one of the tools mentioned, or all of them combined, if you want to be sure you've got all the important factors nailed down and secured your ROI for Instagram influencer marketing.
Looking for more Followers?
Check Their Other Social Media Platforms
Not that a legit influencer can't focus all of their effort on Instagram and completely abandon all other social media, yet it's rarely the case.
Depending on the industry they're focused on, anyone wanting to become an influencer would tap into the potential of at least one other social media channel, just for the sake of getting exposure and a new audience.
In order to be completely sure you're getting your influencer marketing money's worth, double-check your influencer's other social media profiles. Photos and other visual elements would have to at least be similar. Check the authenticity of the person. Look for consistency in their visual identity, tone and messaging.
Even if you've managed to track down a real Instagram-oriented influencer, you would want to rethink doing business with them. No matter how awesome their Instagram game might seem, there's still the lost potential of taking your message beyond Instagram.
Conclusion
Influencer Instagram marketing is a great way to improve reach, grow your community and ultimately, increase sales. Don't let the fake influencers discourage you from reaping these benefits.
Just make sure you're taking all necessary steps to figure out the legitimacy of the person you're working with and start creating Instagram magic together.
Don't forget, we're here to help you out throughout the entire process.