Sure, a picture is worth a thousand words, but words can help you nail the messaging and get to your audience's hearts and minds.
Instagram is all about the visual identity and branding. Businesses and influencers trying to navigate this ever-growing platform can sure testify to this. New tricks and strategies pop up daily to help improve a brand's Instagram presence; or suggest the latest influencer marketing hacks. And most of them are actually legit and quite effective.
However, the way to actually drive a killer engagement and achieve substantial Instagram growth is through the power of words. Or, in this case – an amazing caption.
Once you've taken that gorgeous photo or a video and done everything to make it genuinely scroll-stopping, it's time to make an equally eye-catching and persuasive copy to put in the caption to actually direct the followers to take action.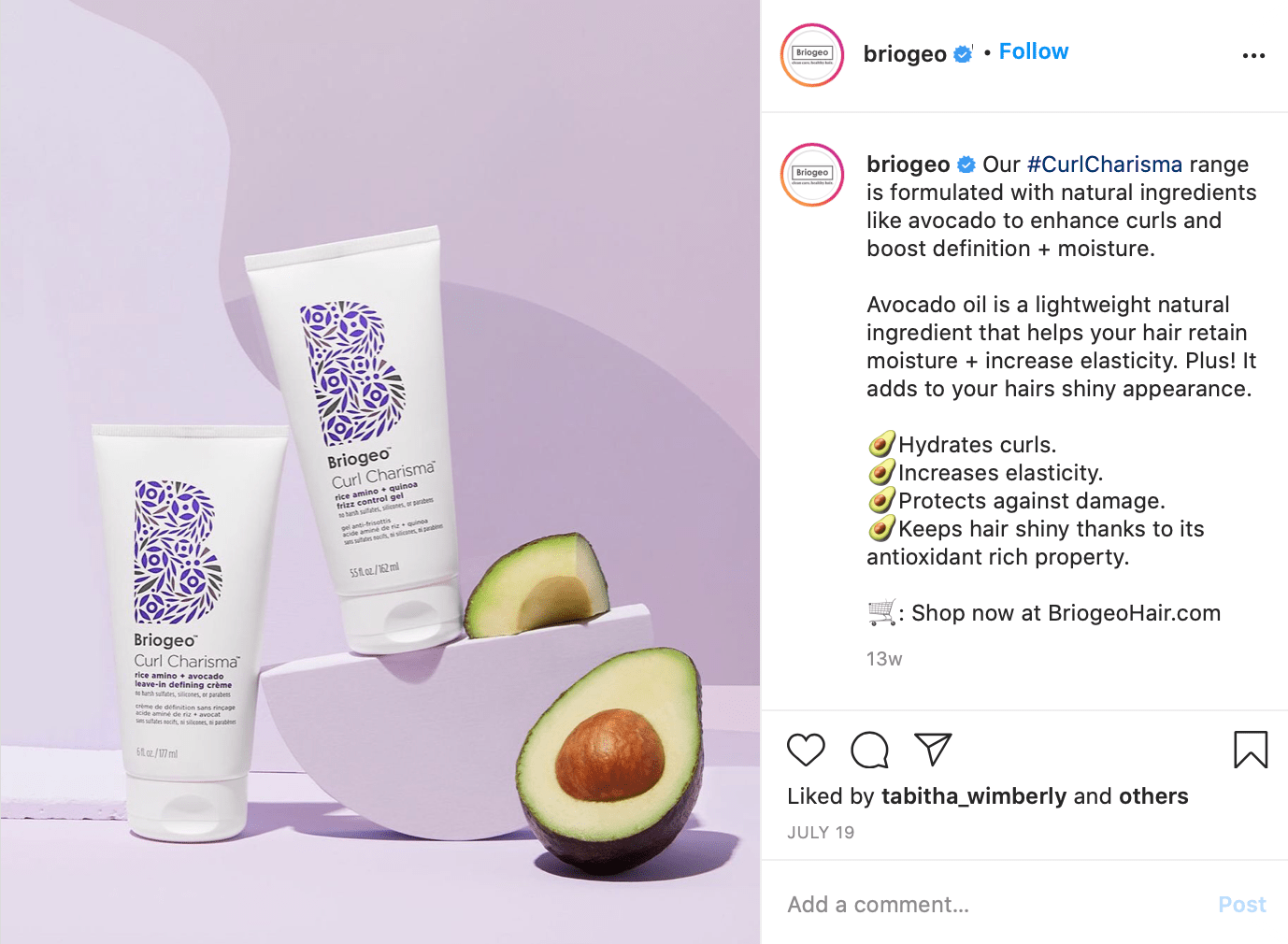 In this ultimate guide to writing engaging Instagram captions, you will learn
How good captions benefit your IG growth
How to write a good Instagram caption
Best Instagram caption tricks
Fire up those keyboard and creativity engines, and let's get typing.
Looking for more Followers?
The role of Instagram Captions in your IG game
While the fantastic image can attract your Instagram followers, what really makes them stay is the captivating caption.
Just ask any popular Instagram influencer what was one of their first discoveries while learning how to become an Instagram influencer. At least 9 out of 10 will list learning how to make good captions on Instagram as their top five. 
For those of you questioning the purpose of good captions, here are 3 major reasons Instagram captions are super beneficial to your IG success.
Later on, we will break down how to write a good Instagram caption yourself. 
Encourage engagement
Purposely created Instagram captions serve to drive more engagement. By educating, evoking emotion, and inspiring action in your captions, you indirectly drive your followers to take action, like, comment, visit the website, swipe up in your Instagram Stories, and buy the product.
You become Instagram's favorite 
Instagram's algorithm, although sometimes working in mysterious ways, has one thing clear – it favors what users favor. So, the more time your audience spends on your posts, the better your chances are at appearing on the Explore Page. A nice picture may entice your followers to like it at best, but cleverly created captions captivate them and encourage more engagement.
Good Instagram captions boost your brand awareness and loyalty 
Longer, storytelling captions draw your audiences in. If you make it more authentic, personal, or candid, you'll create more trust and loyalty among your audience. Recently we're seeing more and more brands and influencers use the so-called micro-blogging strategy in IG captions to achieve this effect. 
By considering each caption as a micro-story, content creators provide exclusive insight into their lives and processes. They are giving an exclusive behind-the-scenes narrative to support the image. This deepens the connection with their followers and creates a tight community, which translates into brand loyalty.
Only if you're the queen Beyoncé herself can you get away with an awesome captionless pic. But even she has to put in the work when she wants to get through to her audience and promote her latest passion project.
Understanding their potential is one, but learning how to write good Instagram captions is an entirely different story. 
But don't worry, we'll guide you through each step.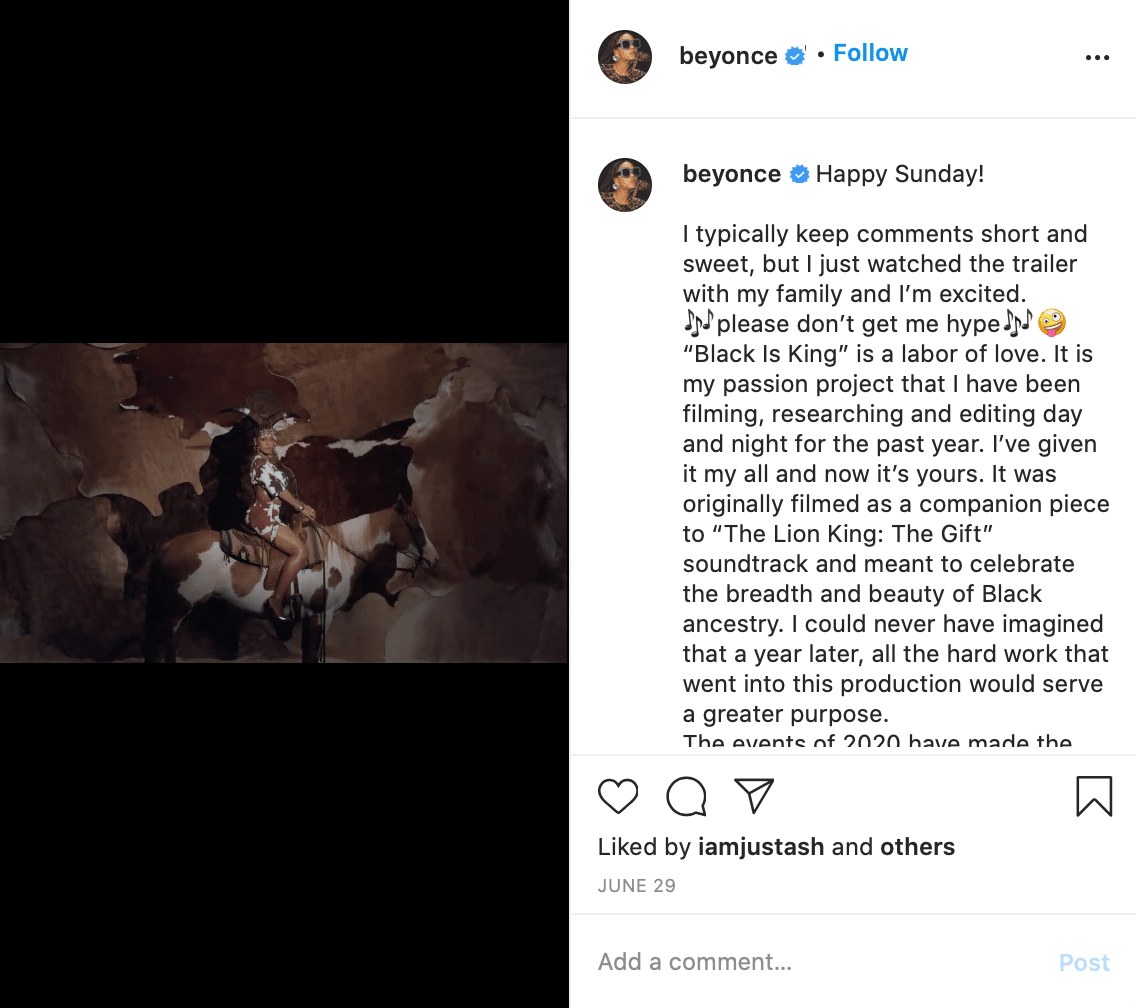 How to Write Instagram Captions to Engage Your Audience
Now that we are all on the same page on how critical IG captions are for your success let's learn how to write good Instagram captions in just a couple of steps.
Perfection takes time
First, let's debunk the most common myth about how to make a good Instagram caption. Ready? Here it is… You don't have to have it right the first time.
When thinking about how to write an Instagram caption, most of us would think it just happens that you get a sudden hit of inspiration, you type it out, and that's it. Not in the slightest.
The key term here is – editing. Allow yourself to have multiple versions and drafts, edit relentlessly until you're sure there's nothing else to add or delete, for that matter. Then you can post it feeling sure you won't think of something incredibly genius when it's too late.
Take your time and make sure to check your caption copy against the guide below to make sure it will perform well.
Give it all away in the first line
Instagram captions are not the place to let the audience wait for the punchline. If you want to make a killing, you have to start strong. And don't hesitate to give it all away in the beginning.
Why?
Well, first of all, let's not forget about the funny little thing called the Instagram brain we've all been developing. If you don't want to risk your audience leaving before getting to the point of your caption, you have to put it first. Whether it's the important announcement or a strong first line of a micro-blog about anything, you have to draw them in before they bounce.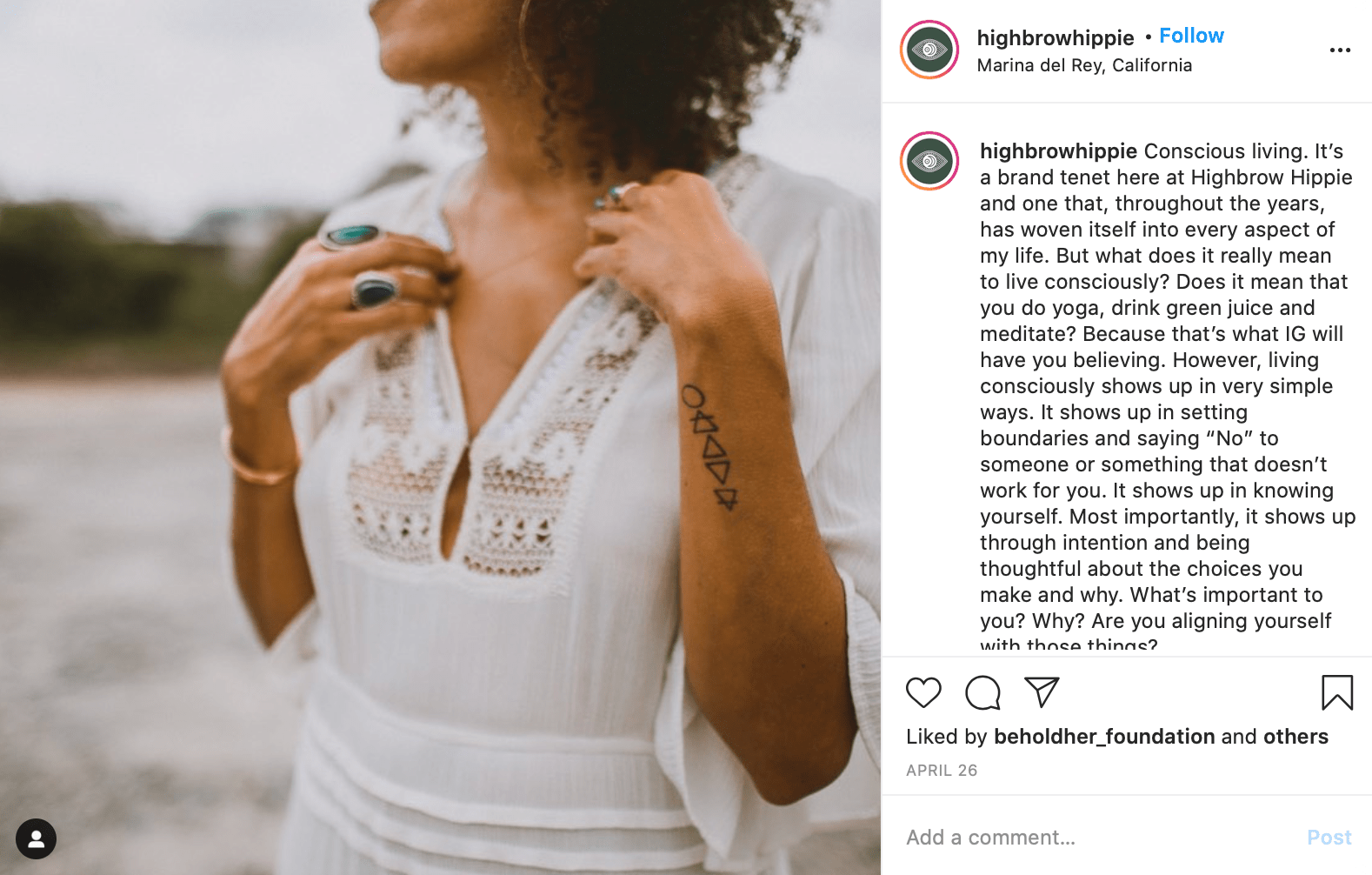 Moreover, the caption is shortened after the first line, so you want to make it appealing for your followers to click more to read the rest of it.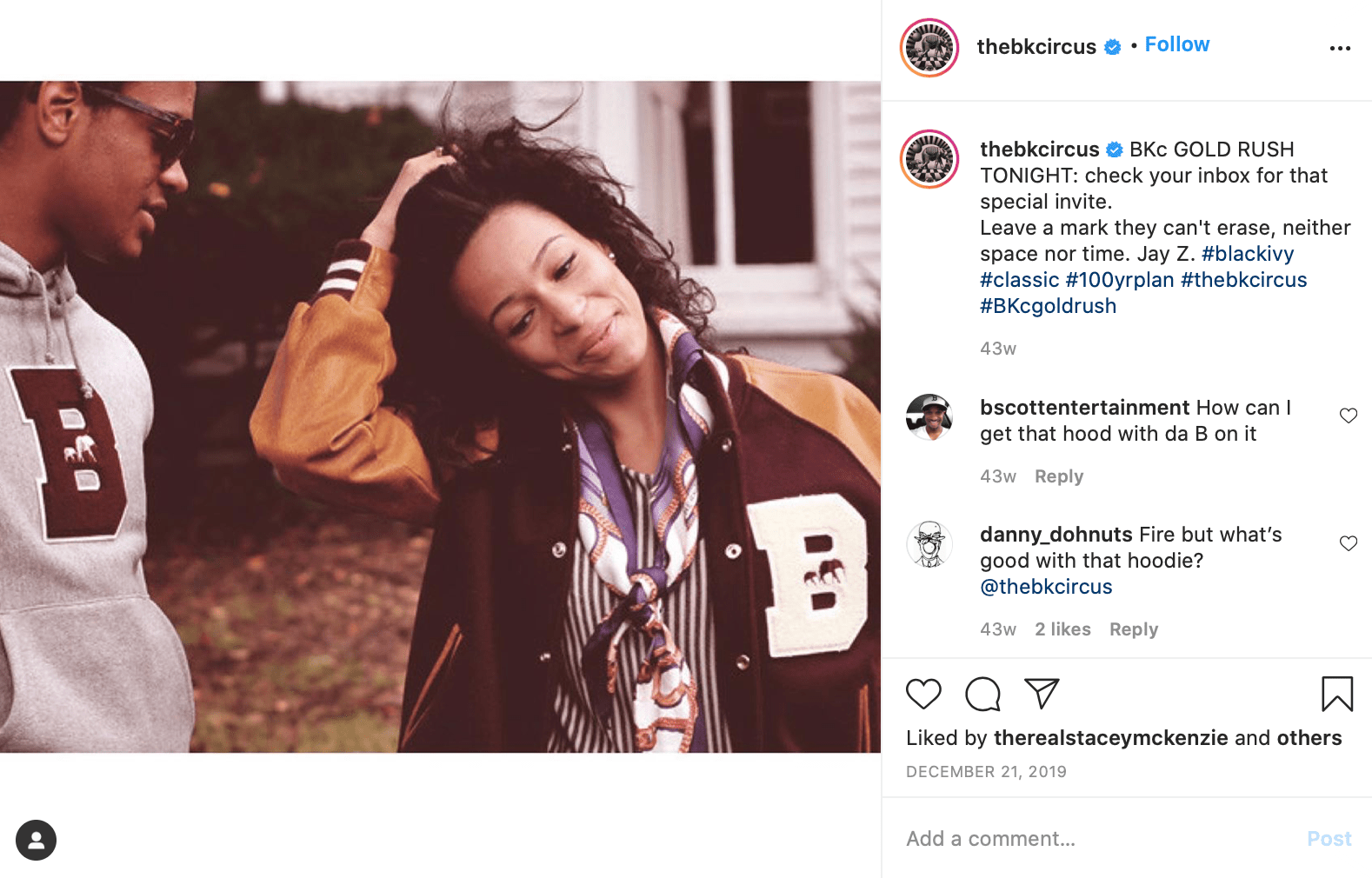 Continue with a Call-to-Action
Once you have their attention, it's time to gently push your audience a little further down the sales funnel. 
When figuring out how to make good captions on Instagram, most people forget about the importance of the good ol' CTA. 
Having a cool, strong, and catchy first line will definitely entice curiosity, but it's up to a good CTA to actually drive the engagement you're after.  
There are several ways to create an enticing CTA, depending on the type of your content and your general end goal.
Let's break down some of the most useful ones.
If you'd like your followers to engage in a competition or a giveaway, you can simply ask them to tag, share, use a hashtag, etc. in your caption. Of course, it would be helpful to add the entire list of rules for the competition as well. Contests and giveaways are powerful strategies for securing a ton of engagement, boosting your brand awareness, and overall growing your IG.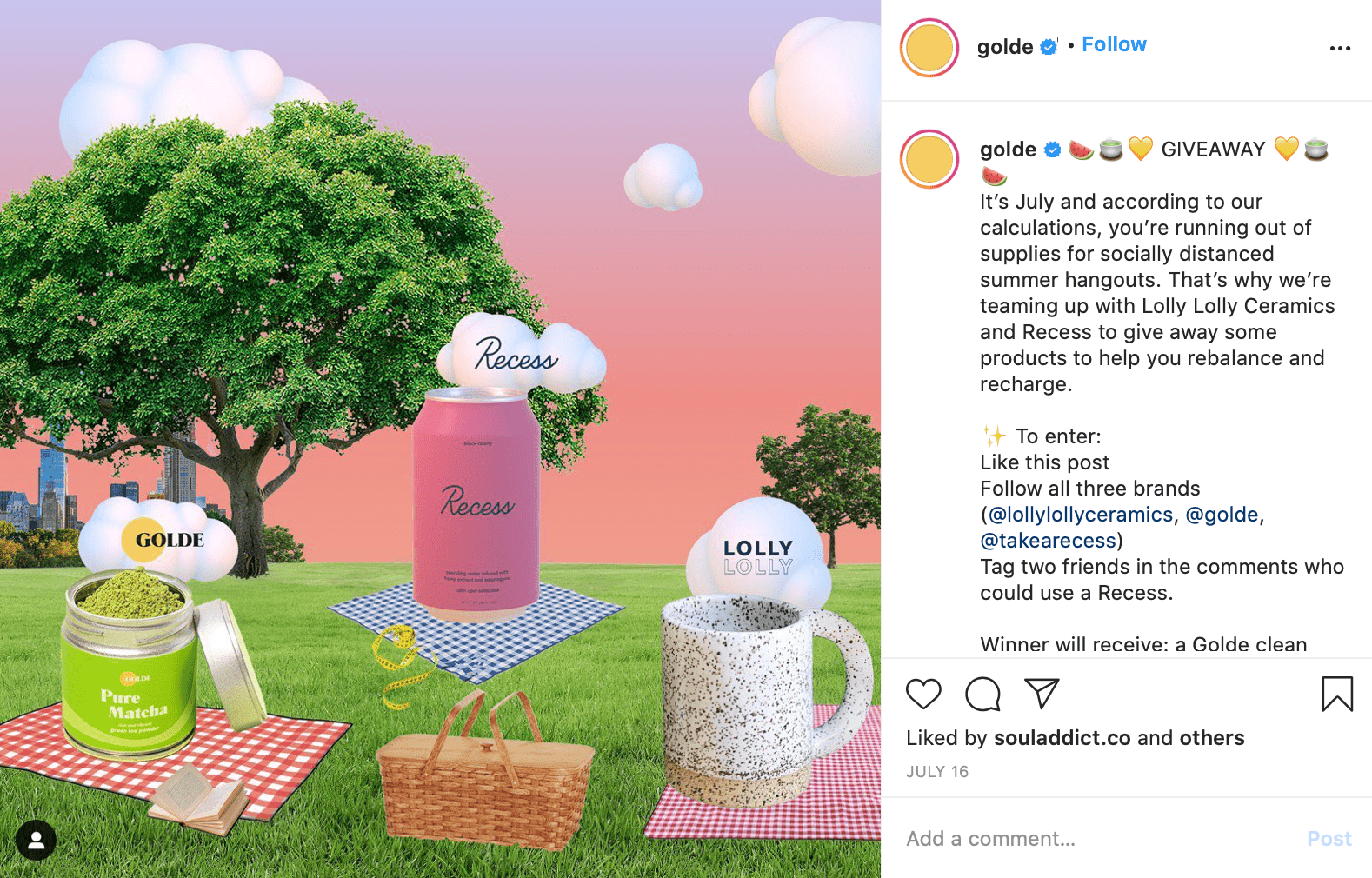 Asking questions in captions is another common strategy for getting your audience engaged in your posts. Make sure that it's something everyone likes to talk about. For example, if you're a business selling toys for pets, ask your followers to share their pets' favorite playtime activities. You'll get a ton of comments.
Get a website, blog, or YouTube clicks by directing your audience to the link. As the only clickable link on Instagram is allowed in the bio, you can direct your followers there whenever you want. For example, you have a new excellent blog post you'd like more traffic on; you can simply put the link in your bio, create an enticing post about it, and inform your followers in the caption. You can find out more about the good Instagram bios in our blog post linked here.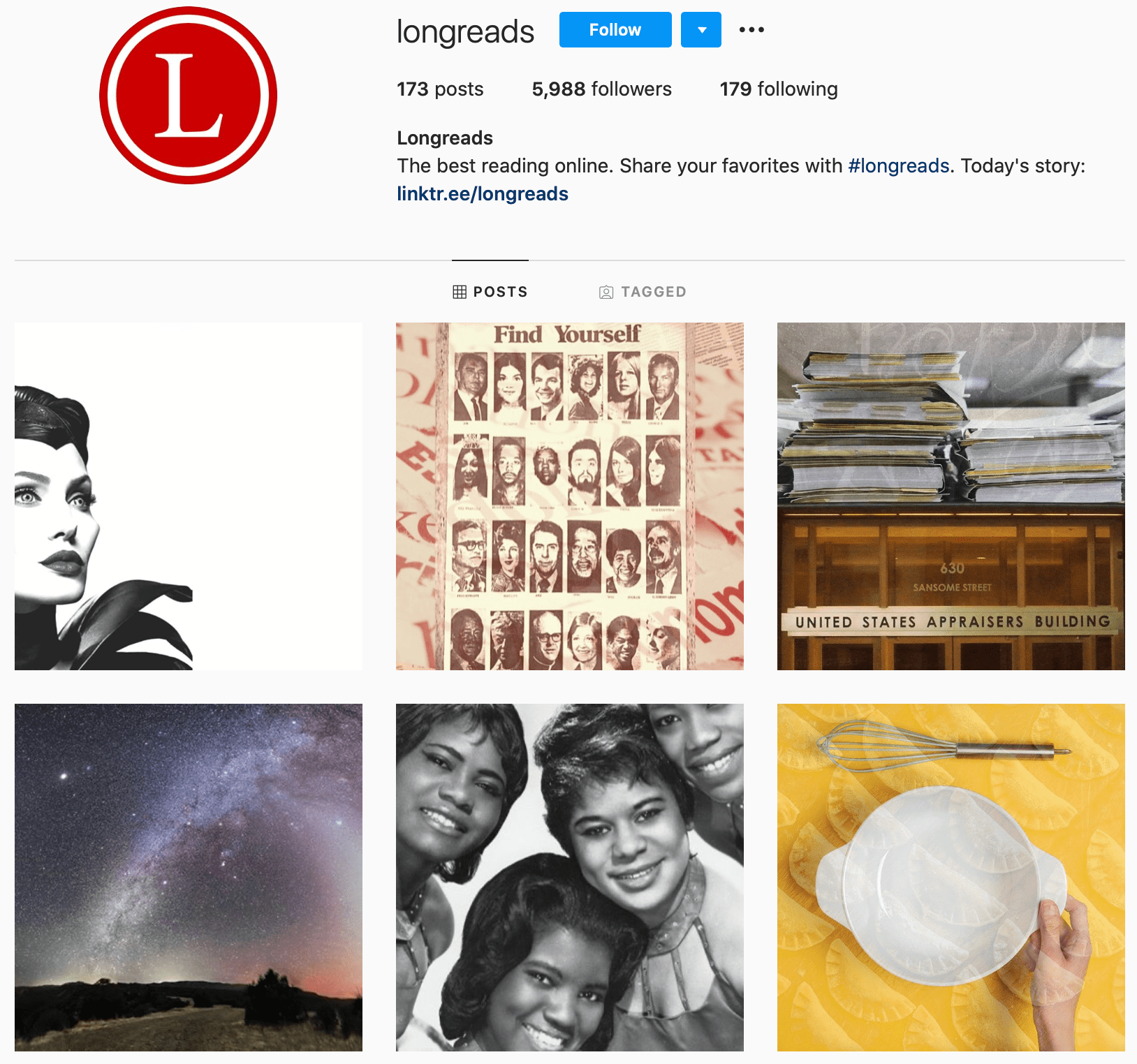 Keep it on-brand
Again, depending on the industry you're in, you need to make sure you find your brand tone and stick to it. Of course, if you're in a B2C model, you can let your funny side run freely and make the audience hold their breath for your next over-the-top hilarious caption. Yet, if you're a B2B, you don't have to be all too formal and reserved. Instagram is a place where you can let loose and connect to your audience in a more candid manner.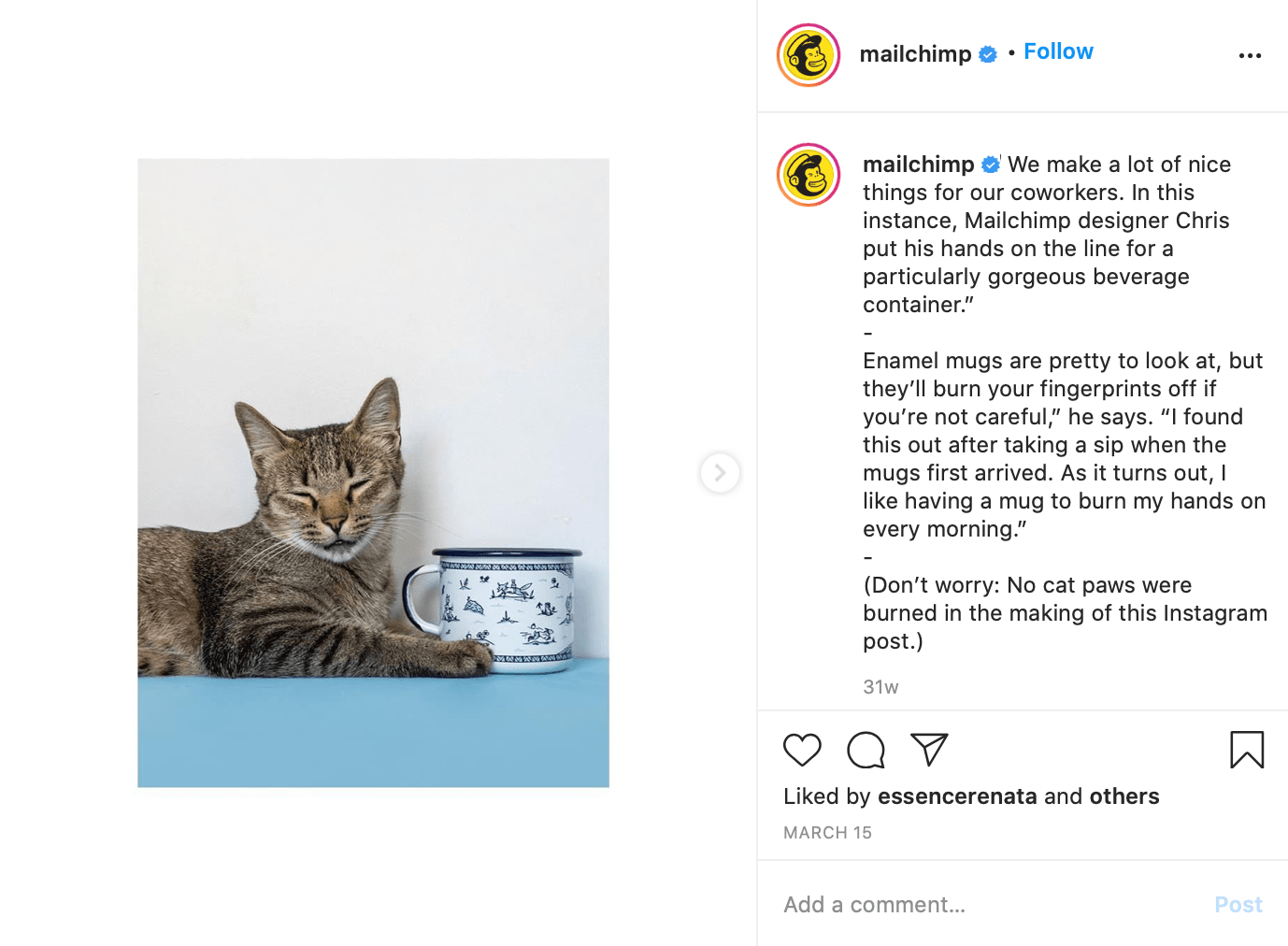 The important thing is, once you've created your perfect brand tone, keep it, and let it shine in each one of your captions. Create a sense of familiarity and certain expectations with your followers.
Looking for more Followers?
Close with the right hashtags
We've all learned the power the right Instagram hashtags carry. In addition to helping your potential customers discover you on Instagram, they also play an essential role in helping you build a strong community.
While there are some deeply rooted myths involving the number of IG hashtags you should use per post, it wouldn't be smart to miss out on the amazing benefits each hashtag can provide. You can always place them in the first comment to achieve a more polished look.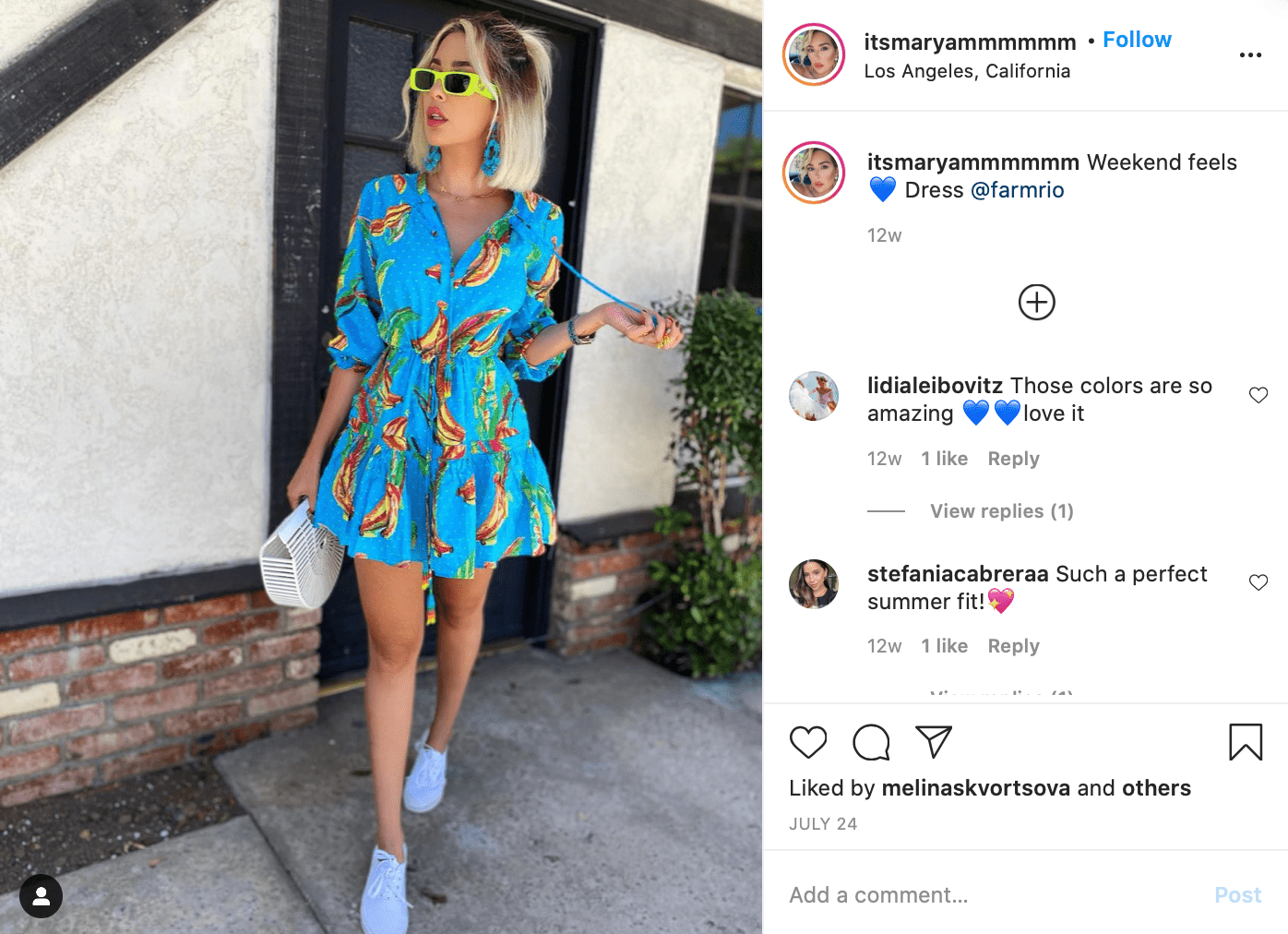 So, how to actually organize your hashtags in captions?
The best practice examples dictate that you must, of course, use the branded or campaign-specific ones. This is a no-brainer. 
For the rest, it would be best to follow this practical tip – use 5% of the very frequent ones, 85% of the average frequent ones, and add 5% of the rare hashtags to get the most optimum results.
Make it pop with emojis
Finally, let's not forget the coolest part of any Instagram caption –  emojis.
Frequently, in written communication, one statement can be received differently, depending on the person reading it. To help you make your point clear, use emojis and convince even the stubbornest cynics of your light-hearted tone and positive messaging.
Moreover, emojis can really make your captions pop and give them that catchy element to attract your followers' attention.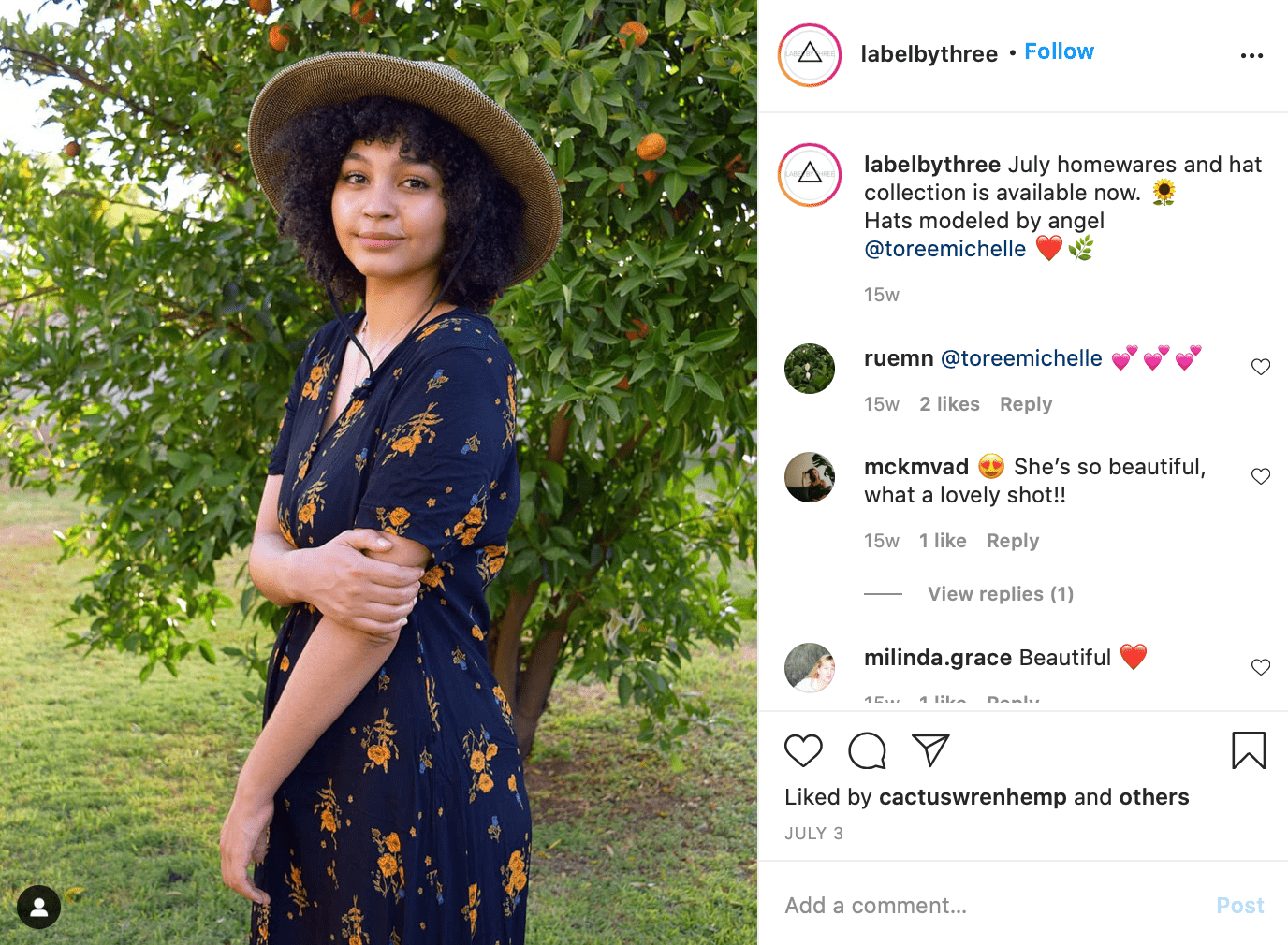 One of our best Instagram caption tricks – Let it breathe
Insert line breaks between longer paragraphs of your caption copy and/or put hashtags in the first comment for a more polished look. All of this will help create more white space, which lets the copy breathe and helps your audience digest it much easier.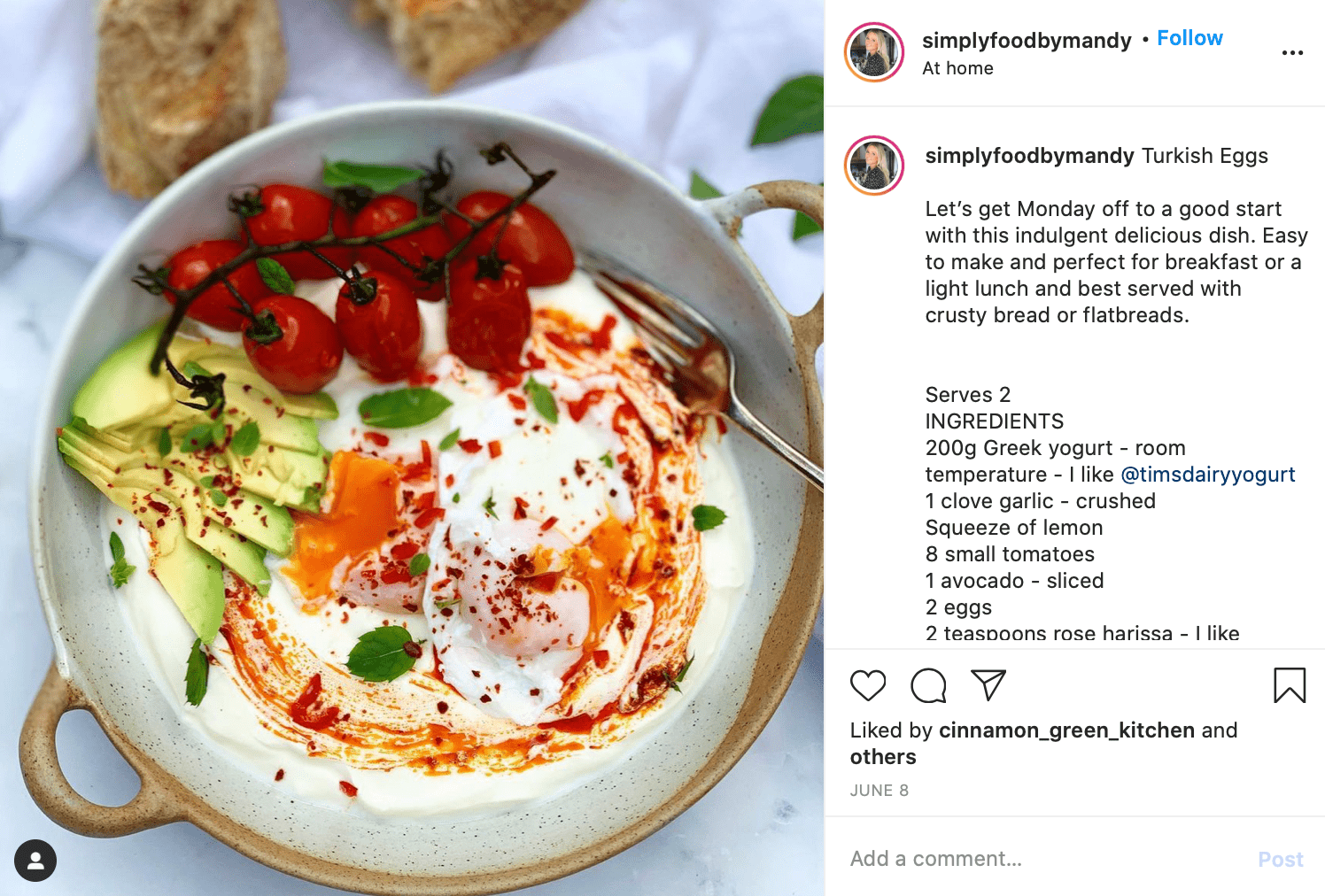 Takeaway
Writing engaging Instagram captions is a crucial step in your Instagram marketing plan. It takes some time to create a perfect caption, but the ROI is definitely worth the effort. And if you use our step-by-step guide as a cheat sheet for your Instagram captions, you'll be able to reap the rewards immediately.
Be sure to check back for daily updates, tips, and exciting bits on everything Instagram.