From the perfectly blended eye-shadow colors to striking fashion looks and amazing fitness, Instagram influencers are dominating the digital landscape with their talent, skills, and impressive visuals.
Aside from inspiring millions with their social feed, top Instagram influencers play a critical role in brand marketing. As the Instagram influencer industry is about to reach $2 billion in worth, we are starting to see some shifts in types of collaborations happening on Instagram. 
As the market is growing, we see more brands focusing on the rate and quality of engagement rather than on the number of followers alone. Brands rely more on the micro and nano influencers to drive their brand awareness campaigns, promote sales, and boost their marketing efforts.
This is why we've compiled a list of 10 up-and-coming Instagram stars to watch in 2020.  
Whether you're an aspiring influencer looking for inspiration, or a business looking to explore influencer marketing for your next campaign, we've got just the people for you.
In our roundup of the top influencers to follow right now, we're focusing on some of the most inspiring influencers from different niches, so that you can find inspo for each industry. Moreover, their quality content and high engagement rates make them ideal candidates for brand collaborations.
And all of you influencers out there researching how to get verified on Instagram, you are about to find some answers. 
Without further ado, here are the 10 top Instagram influencers to watch in 2020 and beyond.
Looking for more Followers?
Jette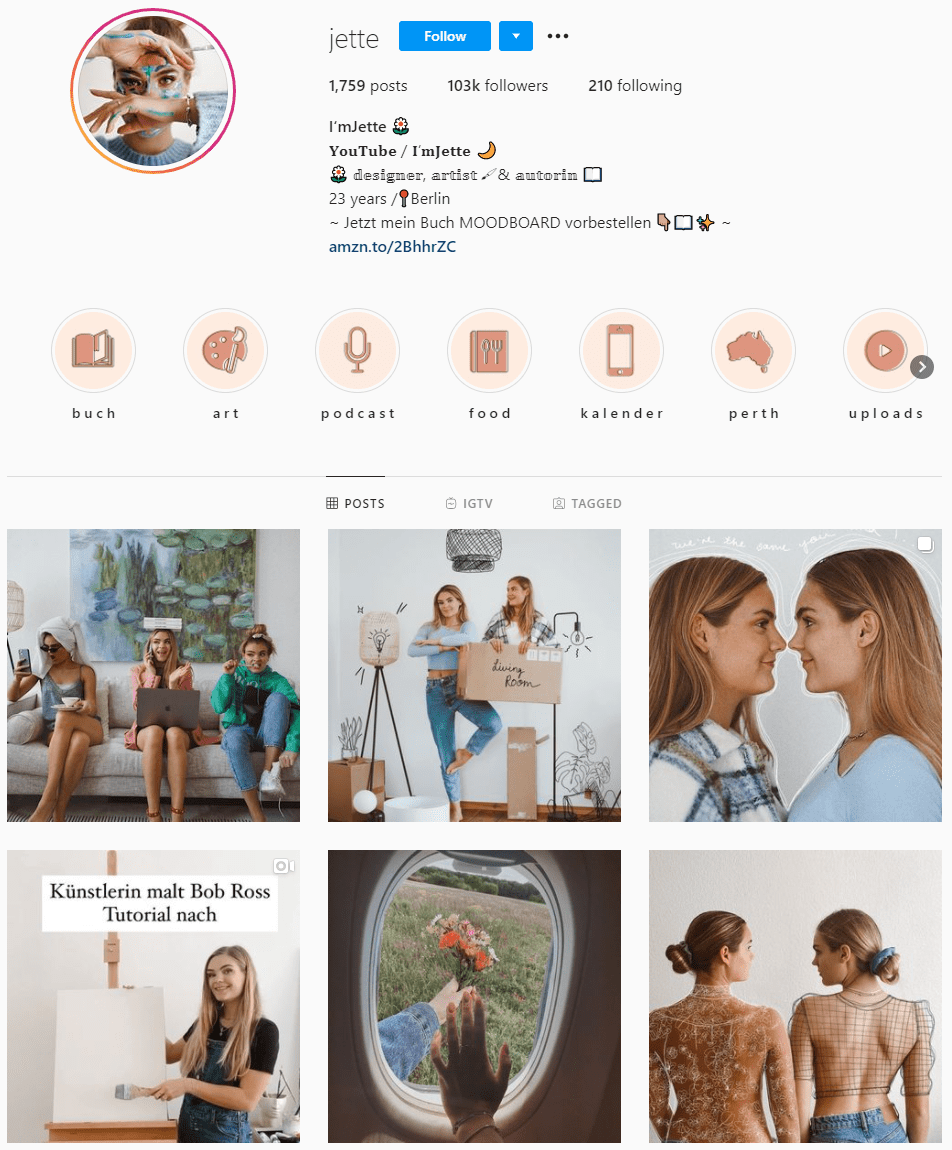 The Berlin-based designer, artist, and author, Jette is a perfect triple threat on our list of influencers to watch. With an impressive following of 92.2k and counting, Jette is in a league of her own when it comes to Instagram content. Whether it's her creative and original portraits, unique photo editing, or authentic style, the audience can't get enough of this creative maven. 
Perfectly combining artistic background, Insta filters, and original visual perspective, Jette is bringing magic into the ordinary in our Instagram feed, and we're here for it. Each of her brilliant posts gets massive, genuine engagement, which only proves that authenticity is the new trend, and the audience is keeping up. Tired of the same-ol' #Instagood posts? Follow Jette and get inspired to look for a new perspective.
Kyle Mijlof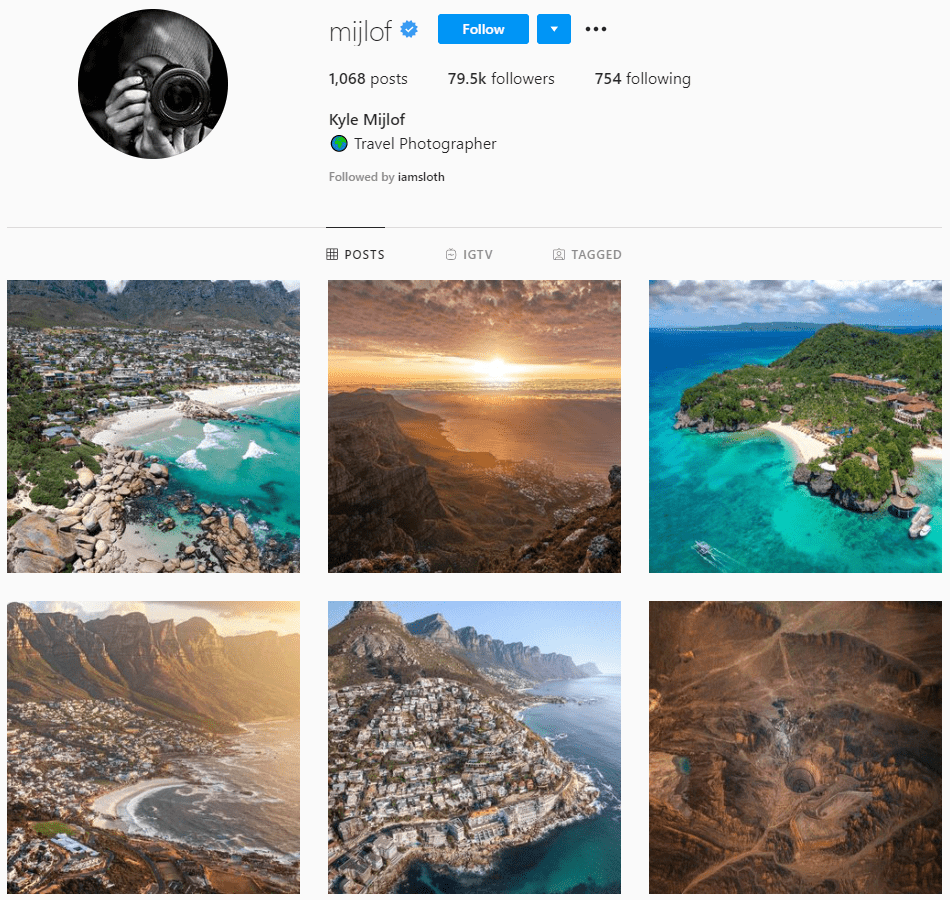 With the worldwide lockdown due to the Covid-19 pandemic and no precise predictions on when we'll be able to travel safely again, we need accounts like Kyle Mijlof's more than ever. From breath-taking photos of whales in South Africa to mesmerizing shots from the airplane above Iran, Kyle Mijlof is a travel photography mastermind who deserves every praise he gets from his loyal follower base, counting 80.1k at the moment. 
The undeniable talent, a keen eye for an angle, minimal editing, combined with serious wanderlust, and an overall honest and respectful view of the world and all of its diversity, Kyle Mijlof is one of the most popular Instagram accounts on travel in 2020 and beyond.
Karen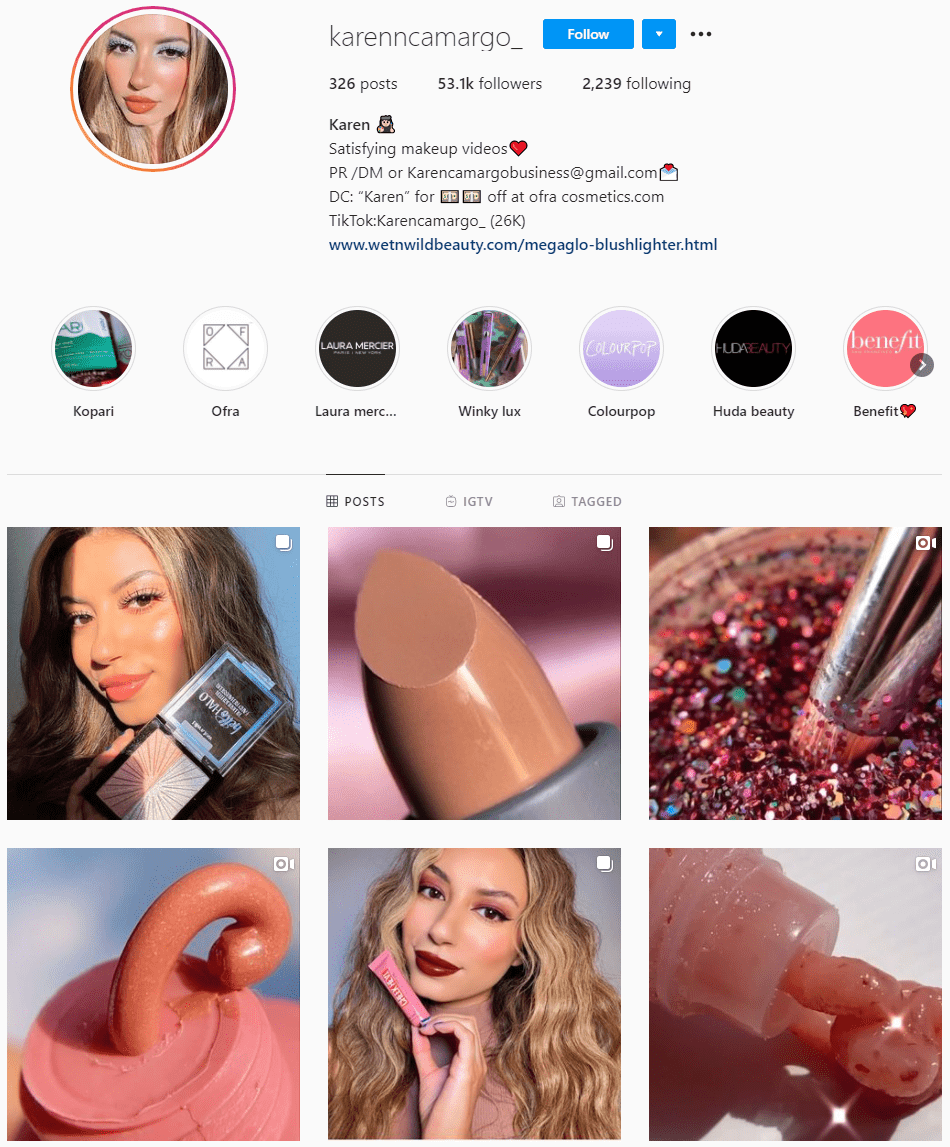 Her Insta bio simply reads Satisfying makeup videos, while, in reality, Karen's account deserves our attention for many more reasons. Giving us a first-hand opinion on the likes of Huda Beauty, Benefit, and many more popular beauty brands, the Chicago beauty influencer is giving us #makeupgoals every post and every Story at a time. 
Karen's active 50.k following is obsessed with her fabulous makeup tutorials, cool fashion style, and of course, satisfying makeup videos. With thousands of likes and hundreds of comments per Instagram post, Karen is a force to be reckoned with when it comes to top influencers inspo and possible brand collaboration. Definitely one very well worth our attention in 2020.
Nma And Mina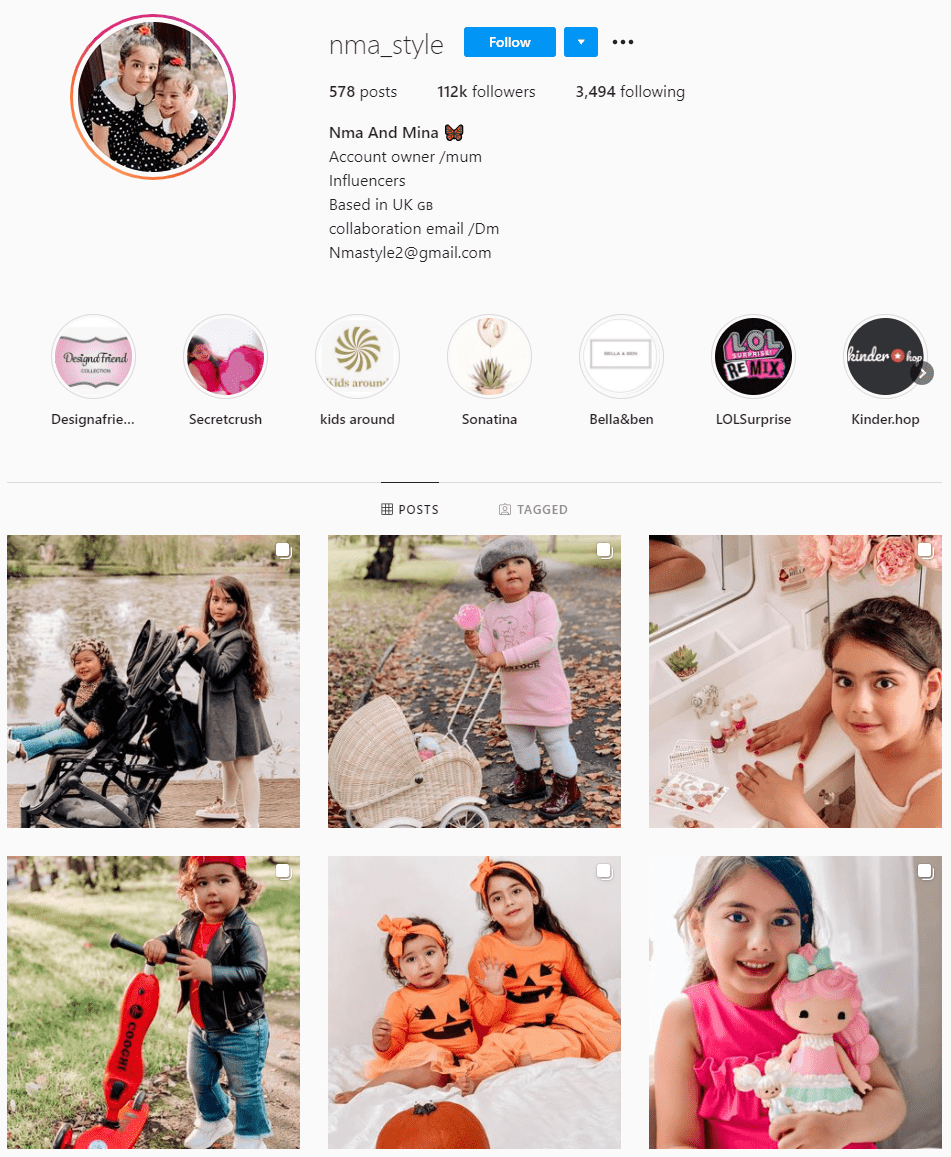 Cuteness overload! That's the most common comment on every post featuring Instagram's youngest and cutest influencers. While mom runs the account behind the scenes, Nma and Mina are taking the Instagram world by storm with their smart fashion, princess-like behavior, and playtime joy. 
The cutest sisterhood has earned impressive 112k followers. Each of their little adventures featured on Instagram are producing serious engagement, making children's brands wait in line to collaborate with these little Instagram stars. It will be interesting to watch how their account grows together with them.
Maya Raley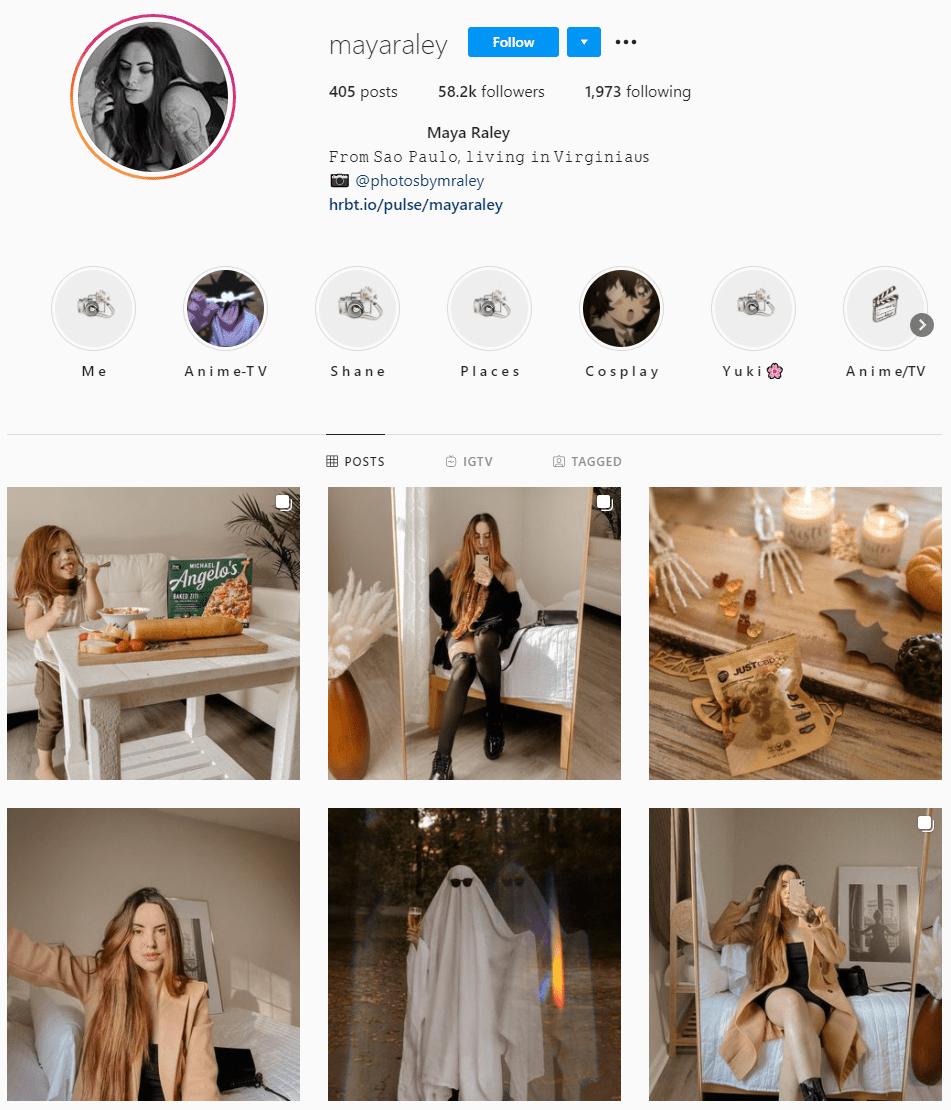 Unique fashion style, beautiful grid, positive attitude, and caring personality is what makes Maya Raley a serious #momgoals addition to our list of Instagram influencers to follow in 2020. Looking for quality, organic, nutritious foods for your little ones, some beautiful sunset inspiration photos, a new summer bag, or the latest buzz on your favorite anime series? Maya Raley is your ultimate cool mom. 
From her beginner days to the 62.6k followers she is counting today, her aesthetic and message have been clear – authenticity, style, and conscious and caring outlook on life and the environment. This brings her massive positive feedback from followers and awesome deals with brands that share the same values.
Jean M. Blanc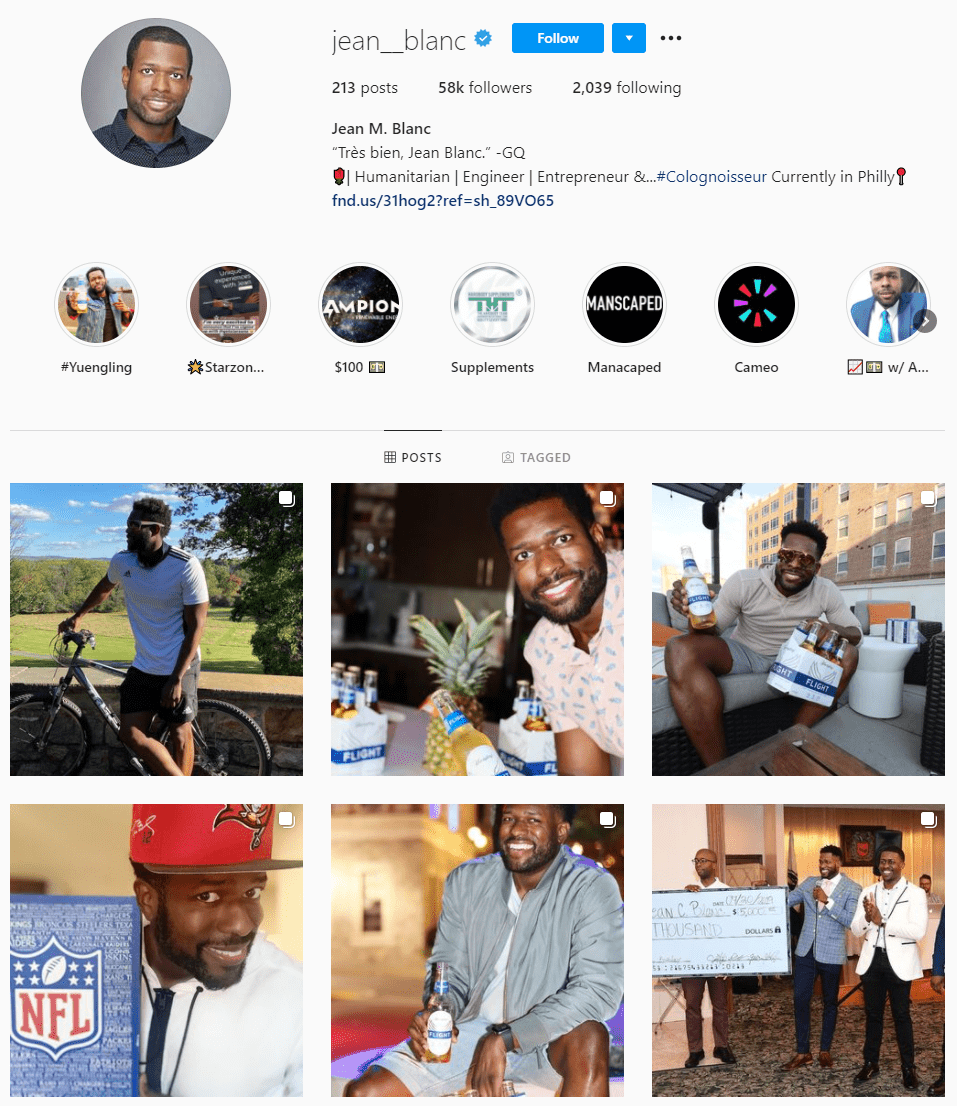 Speaking of positivity, let us introduce you to Mr. Positivity himself – Jean M. Blanc. In all seriousness, this American humanitarian, engineer, entrepreneur, and influencer is radiating positive vibes only. Whether he is out and about enjoying #sundayfunday with friends or sporting smart outfits and promoting cool brands, Jean M. Blanc uses his growing social influence to uplift, inspire and motivate others to dream big and to appreciate the good things in life. 
With 60.2k followers always cheering his every move, he uses the spotlight to promote quality brands through his authentic content. He does not forget to engage in social activism, either. Understanding the influence he enjoys, he uses it to do good and spread awareness on some of the major causes and movements. We are looking forward to his future endeavors.
Alexandra Pullen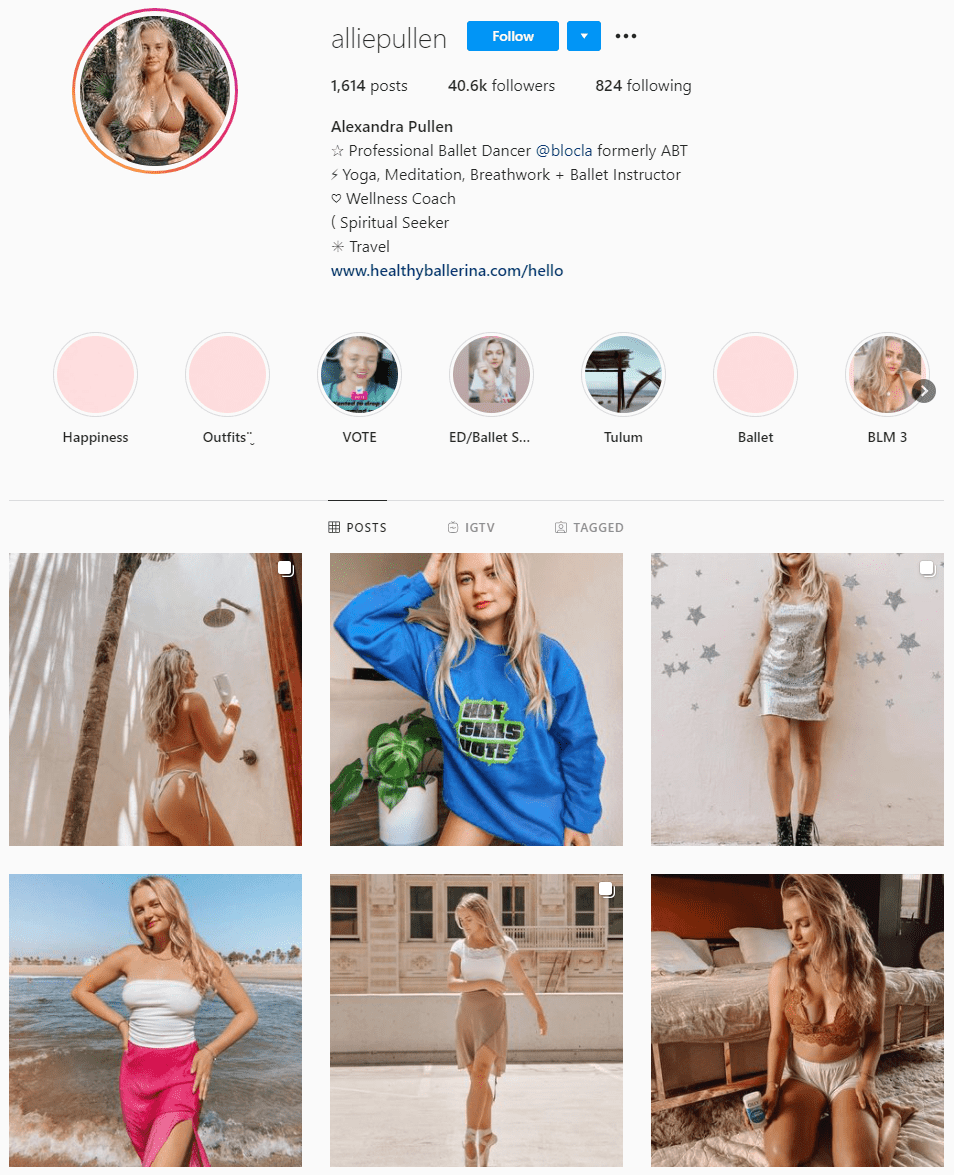 All of you yoga aficionados out there, take notice! Her name is Alexandra Pullen, and she is here to teach us all things yoga, ballet, wellness, and conscious living. Her fitness is goals, her style – impeccable, and she is not afraid to raise her voice for the causes and movements she supports. From healthy food brands to skincare deals, the last couple of months have been busy for the inspiring wellness advocate. 
Fantastic yoga, ballet, and lifestyle content mixed with candid body image stories make Alexandra Pullen a true role model for young women. If you're looking for fitness and wellness inspiration, Alexandra is one of the top influencers on Instagram to follow. Join her tribe of 41.4k followers and counting to learn a thing or two about wellness.  
Katya Higgins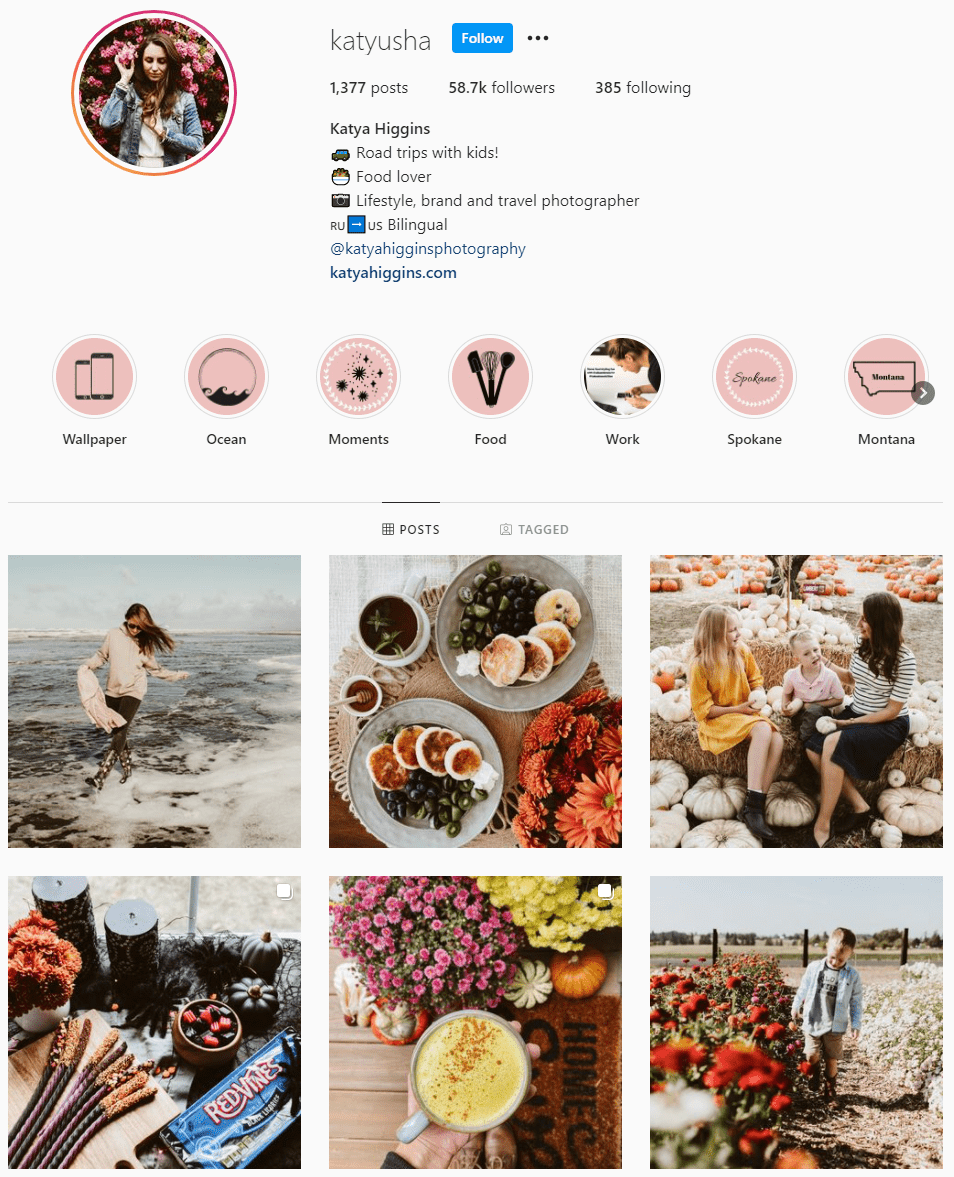 Photographer, a foodie, and a mother of two, Katya Higgins, is an influencer to admire through 2020. Having built a solid following of 59.4k, Katya has earned many brand deals, which she features in her unique signature style posts. 
Being a devoted mom, a wife, a professional photographer, and a wellness enthusiast, all topped with a serious case of adventure and wanderlust, seems pretty remarkable to achieve. Yet, Katya is making it all seem so effortless and natural.  Pretty impressive and certainly one of the top Instagram influencers to watch throughout 2020.
Hugo Rodrigues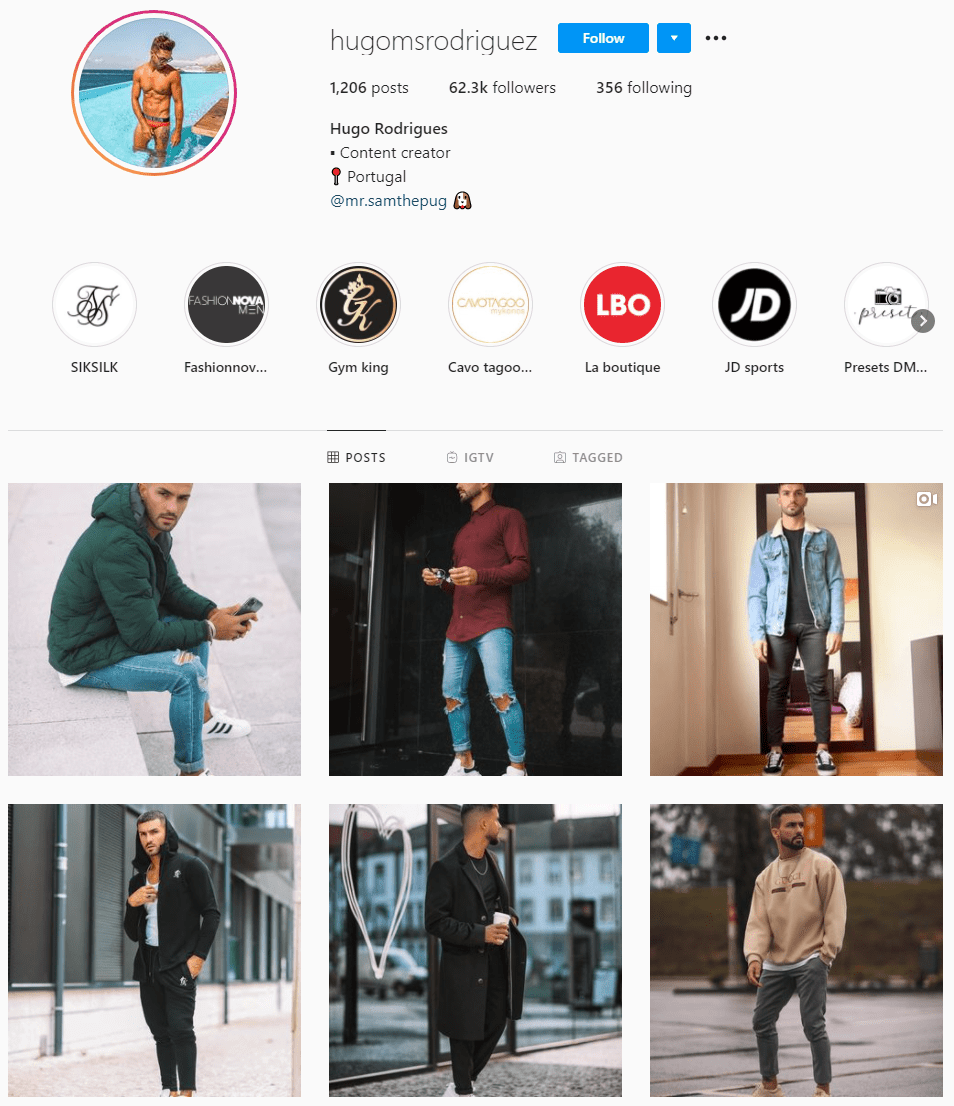 Portuguese content creator and influencer Hugo Rodrigues is another male influencer you need on your radar. Renowned for his impeccable street style and healthy living promotion, Hugo has earned a strong following of 59.2k, and he gets thousands of likes for every IG post.
Mainly focusing on fashion and fitness, Hugo is collecting some major brand deals and collabs. Expect his relaxed style and impressive influence to continue developing going forward.
Christine Kong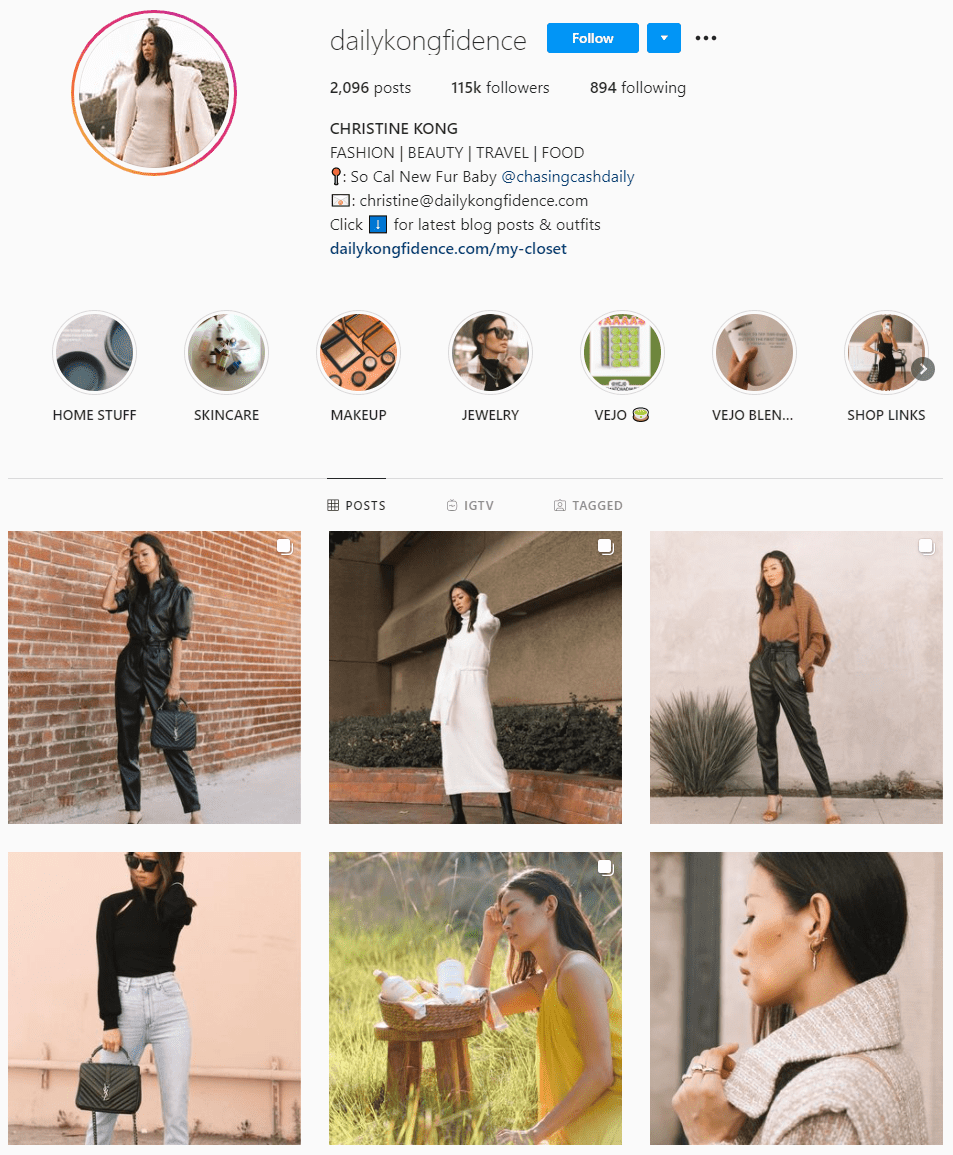 Effortless and unique style – check! Fitness goals – check! Flawless beauty and makeup routine – check! A cool mom – check! Conscious and devoted human rights supporter – check! A unique point of view – check! Remarkable following – check! Instafeed goals – check! The list goes on. 
Christine Kong simply has it all. And she has made it as a truly unique and so refreshingly natural beauty and lifestyle influencer. And the audiences are taking notice. Christina's latest posts are showing massive engagement and a ton of support from her followers. We're excited to watch what the rest of 2020 has in store for this genuinely excellent influencer.
Looking for more Followers?
Takeaway
As the influencer scene is growing bigger by the minute, there's no doubt that we'll see more Instagram stars popping up. It's safe to predict that whatever the trends may be going forward, immaculate style, authenticity, and overall quality content will always be the defining metrics for success. 
We hope our roundup of the top influencers to follow in 2020 will inspire your future Instagram decisions if you're an aspiring influencer. Additionally, you can check our guide on How to become an Instagram influencer for more info.  
And for businesses looking for ways to promote on Instagram, we're sure you've found your next collaboration opportunity among these amazing content creators.
And if you're looking for ways to grow your IG account as an influencer or a brand, make sure to check our all-in-one Instagram growth solution and watch your metrics go up on autopilot while you're focused on creating fantastic content.