Your Instagram name is a part of your brand. Picking out the right one can do wonders for your profile and help potential followers find you more quickly.
But sometimes you want to change things up and try something new. If so, rebranding is the way to go. To help you out, we've prepared an article on how to change your name on Instagram.
It takes seconds! Read on to find out more.
Instagram Display Names and Usernames
To help you solve your problem, we'll first need to make sure you know the difference between an Instagram display name and username. This part sometimes gets confusing, especially to newcomers. Let's face it, they're rare, but they do exist.
Your display name is just that. It's what pops up on your followers' feeds when you post something or message them and one of the main things people see when viewing your profile. Display names don't have to be unique. Facebook's display names are the same as Instagram's.
Display names come with very few restrictions, so you can use almost anything you want. And the best part is that you can change display names at any time, though not more than twice in 14 days.
Your Instagram username is, simply put, your "@." Usernames come in handy when tagging someone on Instagram. Rather than typing a friend's name and having dozens of people pop up, typing their username narrows it down.
While display names are important when viewing someone's profile, usernames are the first thing people will see. Usernames also go at the end of your Instagram URL. And the rules on usernames aren't as permissive; you'll have to deal with several restrictions.
Here's what you need to know:
The main restriction on usernames is that they have to be unique. Instagram doesn't allow multiple accounts to have the same username. Aside from that, you're limited to 30 characters when choosing a name. While technically limiting, 30 characters still give plenty of room to experiment with creative names.
Next, your Instagram username can only contain the following:
letters
numbers
underscores
Periods
As with many websites, you can't use spaces in your username; underscores are often used as a replacement.
Finally, your username can't contain any swear words, slurs, or profanity in general.
Now that we've gone over the differences between usernames and display names let's look at how to change your name on Instagram.
Looking for more Followers?
How to Change Your Name On Instagram on Mobile Devices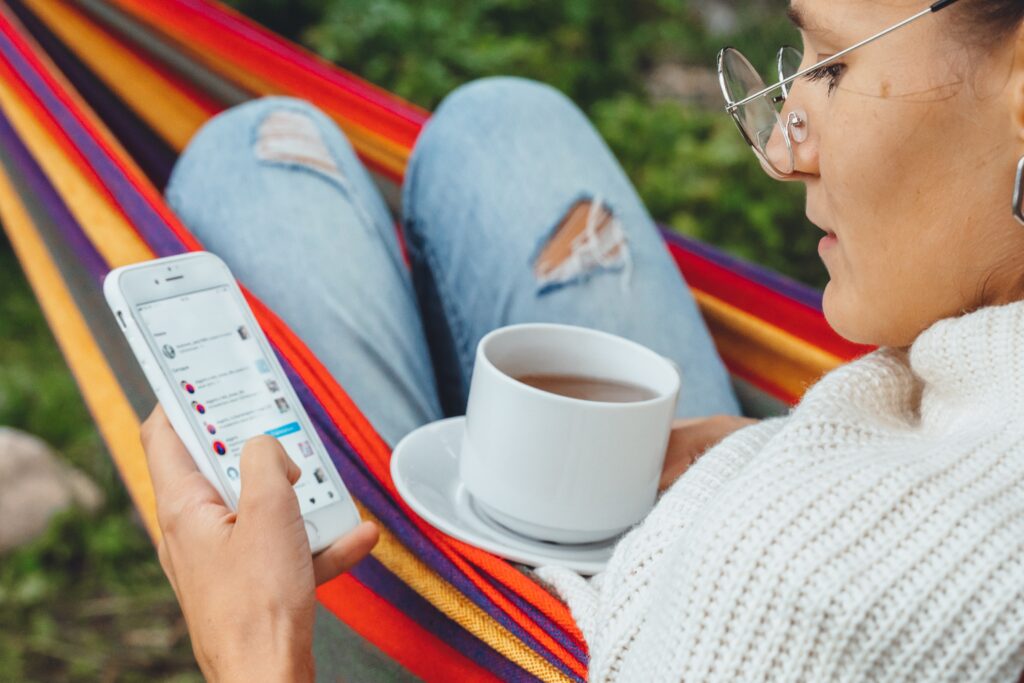 While the platform has a desktop version, you probably access it through your phone most of the time. With that in mind, we'll cover the mobile version first.
To change your Instagram name, tap your profile icon on the bottom right of your screen. This opens your profile menu.
Once there, head over to the Edit Profile button right below your bio.
From there, you'll have access to the following options:
Changing your Profile Photo
Changing your Name (this is also your display name)
Changing your Username (your "@")
Adding or editing Pronouns
Adding a Link to your, or your company's website
Editing your Bio
And if you look to the bottom of your screen, you'll find the Personal information settings. Here, you can:
Change your Email Address
Add a Phone number
Select your Gender
And add or edit your Birthday information
Edit your current name, or think of another one and type it in the "Name" or "Username" section. If your new name meets Instagram's criteria, tapping the checkmark in the top right corner of your screen will confirm and change it.
The menus on iOS devices slightly differ from Android, but you won't face any trouble finding what you need:
How can you tell if a username matches Instagram's restrictions? After clicking the checkmark in the mobile app, you'll receive a warning. This warning will tell you whether the name you've chosen is already taken or if you've used any profanities in your username. You won't be able to submit your new name until it meets all the criteria.
If you need some inspiration or examples, there are several Instagram name generators you can try online for free.
How to Change Your Instagram Name On Desktop Browsers
Instagram's desktop version is equally as optimized as the mobile version. Hence, changing your name via desktop browsers is straightforward.
Start typing "instagram.com" in your browser's search bar, and log in to your account. Now, in the desktop version, instead of going to the bottom right of your screen, go to the top right, and you'll see your profile photo. Click on it, and select Profile from the dropdown menu. Just like the mobile version, this will take you to the Profile menu.
Look for the Edit Profile button again. It won't be under your bio. You'll find it to the right of your username. Click on the button; this will take you to a similar menu with the mobile app.
Here, you'll be able to change all the options we've previously mentioned. But there is a slight difference between the mobile and desktop versions.
Remember the Personal information settings section you had to click on to access extra options? You won't find a separate button for it in the desktop version of the app. Instead, this section is included directly in the profile editing menu.
I've Changed My Instagram Username. Now What?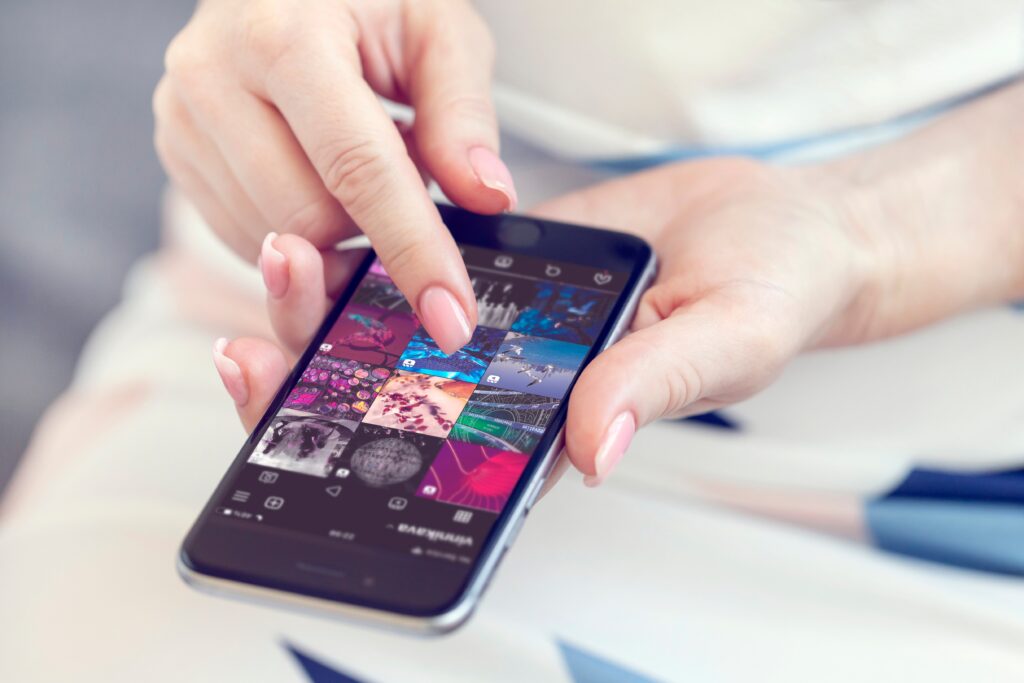 You've decided to either rebrand your profile or just change the vibe of your page. A new username can do wonders and refresh your overall image.
But after changing it, your former username becomes available for others to use, seeing as it's not occupied anymore. If you've used common words that anyone can think of, you might not be able to get your old name back!
Since your Instagram URL is identical to your username, it will also change immediately. No big deal, right? Well, it is if you run a business or have websites that link to your Instagram account. You'll have to update those links to your new Instagram URL.
With that said, many users are afraid that changing their username completely resets their account. If that were the case, you'd lose all previous posts and followers. But luckily, that's not the case. You don't have to worry about losing anything; it's just a name/URL change and nothing else.
So yes, changing your Instagram username is perfectly safe whenever you feel like it. Well, not exactly. You can't change your username more than twice within 14 days.
However, a total rebrand will make it more difficult for your followers to find you if you haven't informed them of recent changes.
Why does this matter? The main reason is that you could quickly get lower engagement from your followers. Some might even unfollow your profile or page if they don't recognize it's you.
There are two more things to consider regarding tags:
While your previous comments and posts stay on the platform, the app may not update places where you've previously been tagged to your new username.
As stated before, if people aren't aware of your name change, it will be more difficult for them to tag you in future posts.
Looking for more Followers?
Summary
As you can see, changing your display name and username on Instagram is very straightforward. It has some downsides, but rebranding your profile can freshen things up when things get dull.
Want to grow your Instagram and TikTok following? Sign up to Flock for more information.
FAQ
Will Changing My Name On Instagram Reset My Follower Count?
No, changing your Instagram user name doesn't delete your followers or posts. However, rebranding could lead to lower engagement with your future posts as people may not recognize you. Furthermore, posts where you've been tagged may not update your current username, making it difficult to find them later.
How to Change Your Name On Instagram Before 14 Days?
Sadly, Instagram has a quota regarding usernames. More specifically, you can't change your name more than twice within 14 days. There have been some workarounds in the past for tech-savvy users, but Instagram shut down all viable options over time.