Sure, many companies big 'n' small have learned that in order to get new clients and customers, you must open up shop on Instagram. It's 2020, after all.
Yet, nobody told you it was going to be this challenging. Fighting for attention amongst so many brands with huge marketing budgets can get overwhelming quickly. And simply starting using Instagram for business and posting random stuff from time to time won't cut it.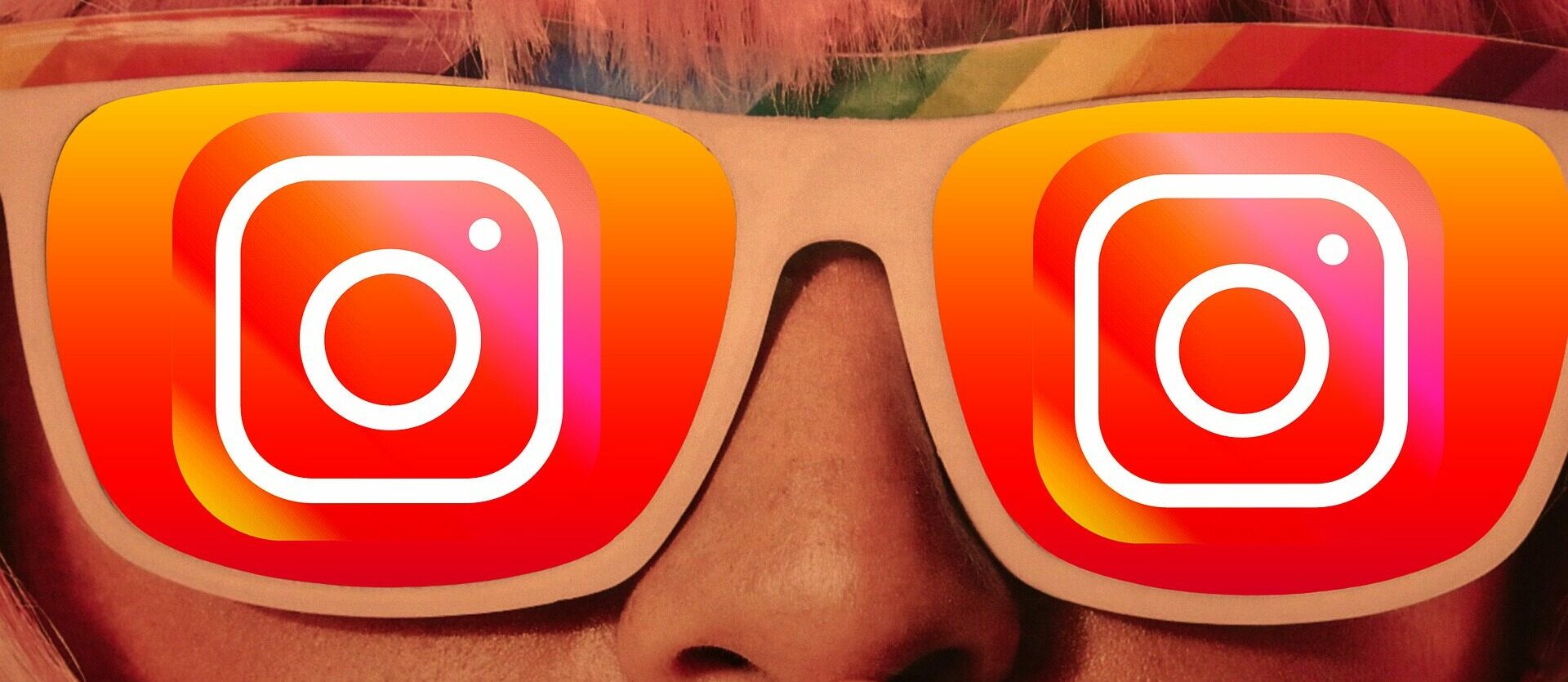 So how is any business to navigate the over-competitive world of Instagram marketing in this day and age?
And exactly how do you attract customers on Instagram? 
There's no one simple answer, to be quite frank. If there was, this would be one very short blog.
No matter how confusing it may seem, we're here to clear the air and help you navigate the bumpy road of turning Instagram followers into buyers.
Let's get started.
Looking for more Followers?
So you've got yourself a solid following and you feel pretty good about your Instagram game.
Not so fast. No matter how good it feels on your ego to get good social proof, it doesn't do much to your actual ROI if it's not the right kind of following you need. It's completely fine if your goal was to increase your reach and get a ton of social proof. Yet, if you're looking for answers on how do you attract customers on Instagram, there's more to do.
We'll help you out. 
Let's put this in a real-life example and say you're a local restaurant having followers from all over the states. The social proof is there, and it looks good for the branding, yet it won't do much for you in terms of generating Instagram clients, i.e., quality leads.
Or, in the case of a global online store, the social proof and lead generation go hand in hand. In this case, the world is your market, and every follower is your potential customer. And Instagram is your direct sales platform.
On the other hand, if you're a real estate agent, Instagram is less of a sales funnel and more portfolio.
You get the point.
So the first order of business when it comes to finding Instagram clients  – define your goals and target your audience accordingly. If step one sounds a bit overwhelming, you might want to check out how we can give a helping hand.
Get Your Story Straight
The first and most important step in lead generation is attracting your ideal customers on Instagram.
One of the most powerful ways to do this is through storytelling. You've heard this one so many times we're sure. And the reason every marketing expert has it on repeat is because it's that important.  
Sure, you have to showcase your products and services to get your ideal Instagram clients sold, but first, you need to get your audience hooked. Make your Instagram grid a platform where you offer an exclusive look into what is so amazing about your business.
Create beautiful on-brand visuals that show flawless aesthetics. Like the ones of unbirthday.co.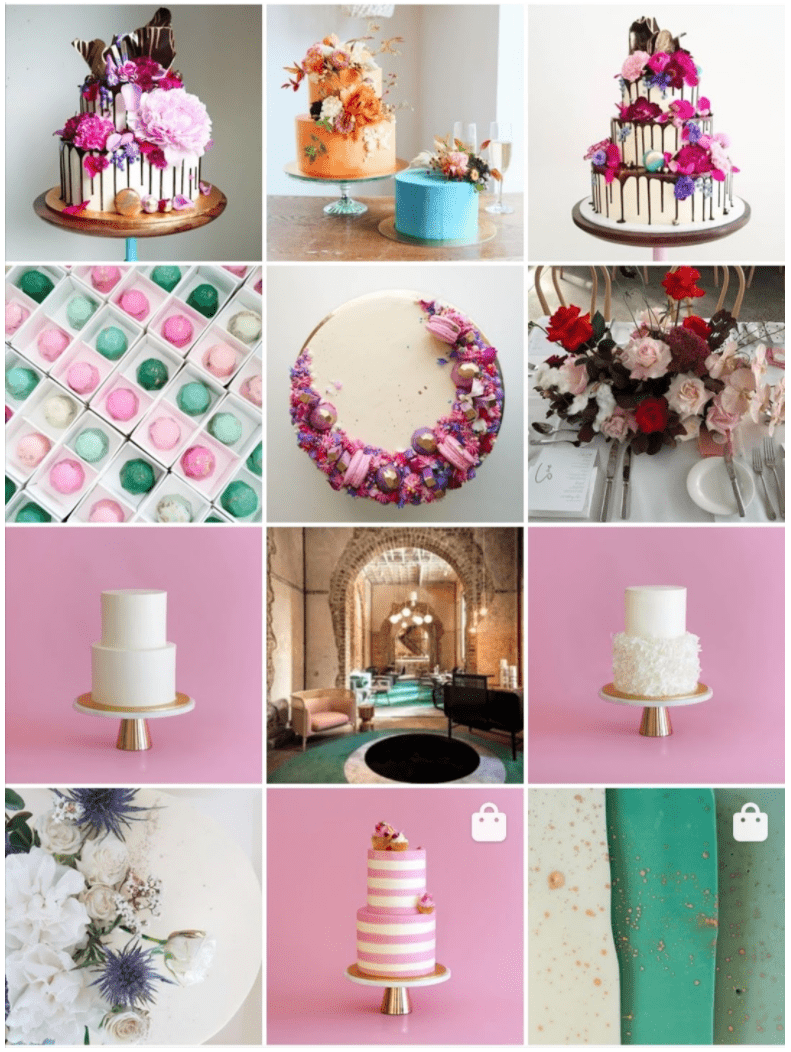 Let your audience know how your team works by offering behind the scene bits and fun team building events.
Tell the story of how your company came to be featuring your old photos, sketches or the founding team meetings.
Put the majority of effort into telling a captivating story. This way you'll create a sense of familiarity and genuine connection with your audience. As a result, you'll build trust, which unlocks an important part of the puzzle called how to find clients on Instagram. 
Connect
To understand how to get buyers on Instagram, you must never underestimate the power of connection. It's what social media is all about – connection with your ideal Instagram clients. 
But before you go into a follow and comment spree, stop and make a plan. Yes, we're talking buyer persona. Go back to basics and think of who you had in mind when you created your product or service. What's their motivation and value in life? How can you connect your business to that? 
Once you nail these down, the follow/unfollow game can be as easy as setting up a set of parameters and letting the smart piece of software do its magic. Awesome IG growth services like FlockSocial can help you grow your followers organically. Get started today to see for yourself. 
Looking for more Followers?
That is just the beginning, of course. Once you've followed the ideal buyers, it's time to keep them around. Create content that
speaks clearly to them,
solves their problems,
speaks their language
and occasionally, provides comic relief.
Make your every hashtag relatable, and each comment reply meaningful.
Use every chance to interact with your followers and show them you care. This is a crucial part of understanding how to attract your customers on Instagram. And keep them. 
Check out our guide on 11 Ways to Boost Your Instagram Engagement in 2020 for more cool info. 
Create Buzz
Getting your followers to speak about your brand, products, and services is one of the ideal scenarios to get more customers on Instagram. And one of the best ways to achieve this is to offer them something really cool to talk about. Starbucks nailed this one out of the park more than once. The #starbucks hashtag saw a staggering 45 000 photos of people sharing their favourite cup of coffee. The trick here is to connect your brand to something generally enjoyable, relatable, and fun to show off. 
Another way to spark engagement with your ideal future Instagram clients is to add gifs into the mix. Whether you decide to create your own fun branded gifs or invite your followers to a gif exchange game, you'll generate a ton of new brand buzz, which will result in an increase in more followers-turned-customers on Instagram over time.
And let's not forget one of the most successful ways to create a buzz about your brand on Instagram. Yes, we're talking IG giveaways. Everyone loves getting free stuff, so why not cashing in on this. Simply pick a product or service as a prize. Come up with a great branded hashtag, and watch the engagement boom.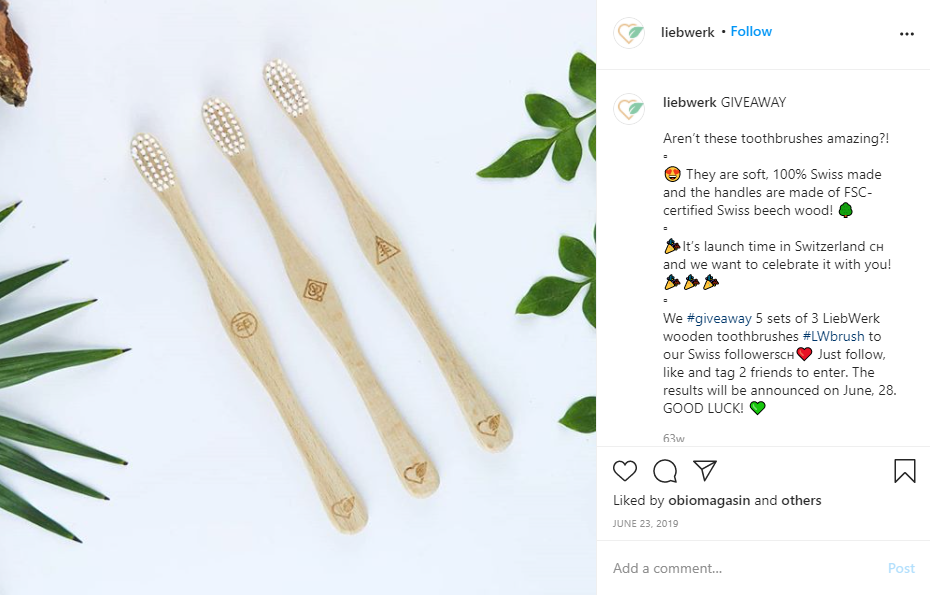 Turn your Customers into Product Ambassadors
What better way to get leads than to use user-generated content as a fast converting strategy.
Once you've acquired a solid base of satisfied customers, ask them to share their success stories using your branded hashtag.
Why not make it into a competition. Create a prize campaign. For example, 1 follower per month will get a prize if they use your hashtag when posting product-related content.
One – your brand gets a ton of buzz. Two – your products or services get to be featured in action and thus inspire many new purchases.
Leverage Influencers
Partner up with famous Instagram influencers who share the same values as your brand promotes. This will ensure the best possible marketing for your new products or services. And turn many IG followers into regular customers. 
Don't think if you are not part of the big players' club, that you can't afford to increase your sales through recommendations. In this case, the smartest way would be to think small and approach the micro-influencers. Their supper specific audience will provide an ideal target audience for your products, which will make the purchase that more probable.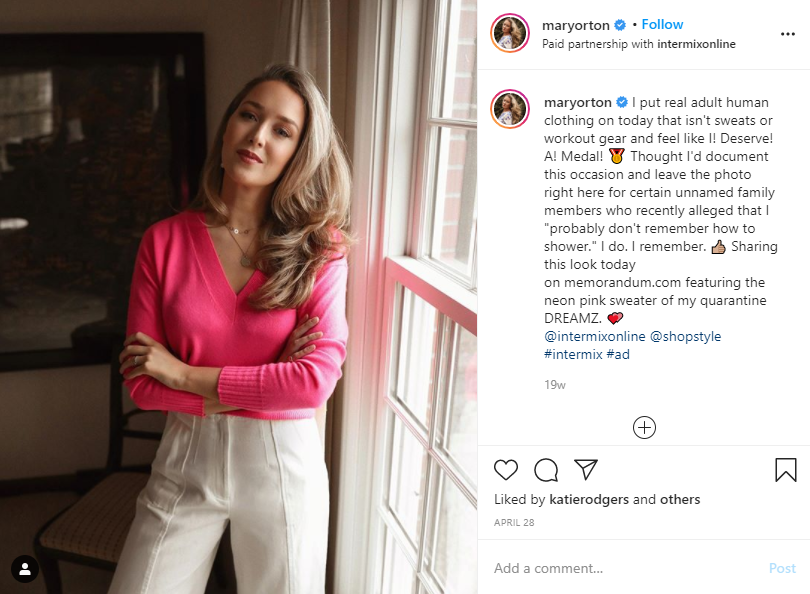 Not sure how to figure out who your best options are? Use a super simple Influencer evaluation tool. It will do the grading work for you in no time, so you can focus on creating the best collaboration campaign. 
Looking for more Followers?
Offer value
Always keep in mind that it's about your audience, and not about your brand. Make it an 80/20 rule, with 80% of your content being about the value you provide, while the remaining 20% can be promotional.
Let's say you're a running clothing brand. 80% of your content should focus on educating runners with tips, success stories, and big news from competitions. And the remaining 20% should be about your latest sales and new products. 
Inspire and educate your following by offering interesting and rare information about a subject matter of their interest. 
Offer advice that addresses their most common pain points.
Offer additional value with exclusive promotion deals, contests or giveaways that reward loyalty.
Whichever direction you decide to take, always keep in mind that it gives added value, unmatched by any similar business. As a result, you'll get a dedicated following willing to buy from you.
Make the Buying Process Easy
If you want to learn how to turn your Instagram followers into customers, you have to make the buying process easy and intuitive.
Make the information easily accessible and obvious featuring the CTAs in your Instagram. This way, you'll be able to get a sure ROI on your Instagram efforts.
Make your bios creative and super informative. Place the link to your website in the Instagram bio, or even better to a landing page offering products or new deals.
Shoppable Stories and Posts
Add a Swipe up feature in your Instagram Stories featuring your products or services.  This will direct users straight to your website product page.
Even if your Insta game isn't that strong yet, (meaning you don't have the required 10,000 followers yet) you can still treat your Instagram as a unique shop for your business.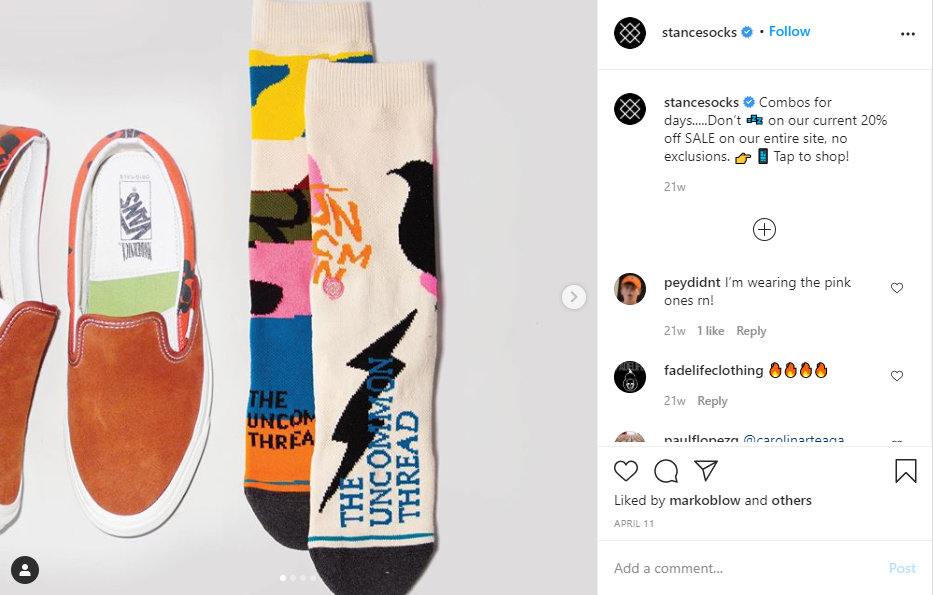 Use the Support Small Business Sticker to shout-out some cool brands. Also, encourage influencers you're working with to support your business using this feature. 
Use every opportunity to encourage buying
Add shopping stickers to each post or Story showing your products. This way you'll offer intuitive product info without being too pushy.
Test, Optimize, Repeat
Once you've prepared and implemented any new strategy, prepare to test and analyze. 
Find out what works, and take notes. Measure the impact of your Instagram efforts with our advanced Analytics feature, included in all of our Instagram growth plans.
Analyze your top and worst performing posts to learn what your audience best responds to.
Fine comb your audience's analytics and optimize your buyer persona profiles.
Test each strategy and adapt to changing factors.
And do it all again.
Conclusion
Cutting through the noise and getting your business in front of your ideal customer on Instagram is not an easy task. It takes a ton of smart and dedicated work and many a try. Use our guide to help you answer the burning question –  how do you attract customers on Instagram?
Using a killer visual message, combined with the list of strategies mentioned above is a sure way to get your name out there and lead your followers through the sales funnel. 
For additional info, check out our top picks of similar reads: