As time passes, people are increasingly influenced to stay active on their social media platforms. They serve as mass communication tools, capable of giving you pieces of information from all around the globe, regardless of your location.
Because of that, it's vital to have a reliable password on your Instagram account to protect your profile and all information related to it.
However, some people sometimes forget or lose their Instagram password. To address their cries for help, we have assembled the following topic: "How to change Instagram password" so that any potential damages are mitigated.
Stay tuned to inform yourself about the topic at hand!
Changing Your Instagram Password Through A Desktop Site
Although most people only use Instagram through the mobile app – some have leaned towards browsing through Instagram via desktop exclusively. For starters, let's give them a favor by addressing how to change the Instagram password through a desktop site:
You'll need to access the Instagram website through a browser like Google Chrome, Safari, Mozilla Firefox, Opera, and Microsoft Edge.
Once you access the Instagram website, you'll immediately see the main feed with highlighted stories and some suggestions exclusive to you. But, for the time being, our focus needs to be on the account icon in the window's top-right.
As soon as you find it, drag your cursor towards the icon and click on it once you reach it. You'll immediately notice the drop-down menu usually containing the following: Profile, Saved, Settings, Switch Accounts, and Log Out.
Click on the Profile icon. You'll be transferred to your main Instagram profile. Locate the gear icon on the right side of the Edit profile, immediately next to your current Instagram name.
Once you click on the gear icon, you'll see a pop-up window that offers the following: Change Password, Nametag, Apps and Websites, Notifications, Privacy and Security, Login Activity, Emails from Instagram, Report a Problem, Log Out, and Cancel.
Luckily, the first one (Change Password) is the bread and butter. When you click on it, you'll be transferred to a new window that will require you to type your old password, followed by a new password and a confirmation of the new password.
Once you fill in those three requirements, you can select the Change Password below (the one enclosed in a light-blue rectangle).
If you notice an error pop-up, then you'll need to double-check all of the passwords – old and new and correct any mistakes that might have occurred during the typing process.
Looking for more Followers?
All of your troubles are ended as soon as you fill in the blank space correctly with the old and new password, without the error popping off.
We highly recommend that you carefully type your new password, as leaving any mistakes might hinder your future success in logging in on your new devices!
With that out of the way, let's examine the mobile app:
Changing Your Instagram Password On The Mobile App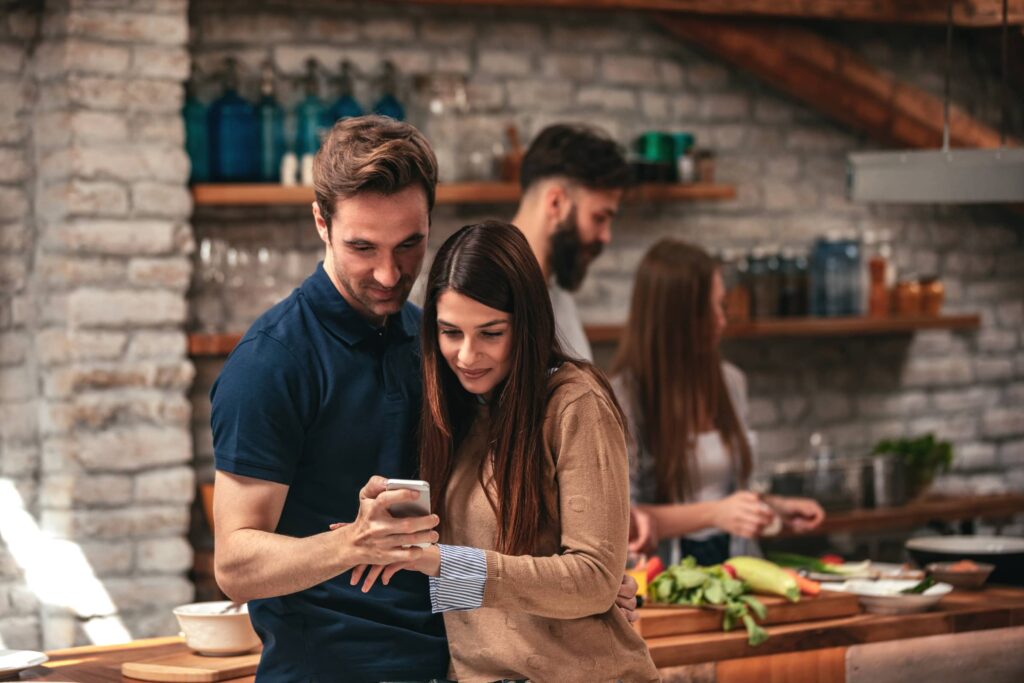 Unlike the desktop – where you need to rely on using the mouse and keyboard – the smartphone requires you to select commands on the touchscreen, which can be quite confusing, especially for adults.
Because of that, changing the Instagram password through the mobile app is mainly recommended for kids and young adults.
Let's not waste any more time and jump straight to the topic:
First and foremost, you need to have a device with a healthy battery level and direct access to your Instagram account. Both smartphones and tablets will work, as long as the previously mentioned requirements are met.
Access your device and open the Instagram app. Unlike the desktop site – the account icon will be located in the lower right corner of your main page. You'll easily spot it as it's your main Instagram profile picture trapped in a small circle.
Once you click on it, you'll be transferred to your profile page. From there, you'll need to find the icon with three horizontal lines, located next to a box with a plus sign inside, at the top-right corner of your screen.
Tap on those horizontal lines and select Settings. The Settings will be accompanied by a gear symbol to the right and it is positioned at the very top of the drop-down menu.
After that, you'll be offered a bunch of different options from the Settings menu, but our goal lies within the Security section. From top to bottom, it's usually located at the 4th spot.
Once you select the Security, find the Password and tap on it. A small key will be present alongside the Password, so you won't have any difficulty finding it.
From there on, you'll need to follow the same procedure from the previous segment of this article, where you type the old and the new password.
Just remember – for iOS users, the confirmation button will be the Save, and for the Android users – the checkmark.
Unfortunately, not all people will be placed in a position of having the old password. Whether to corruption, or they simply forget it, certain individuals will have a harder time when trying to change their Instagram password.
Don't lose hope! There are ways to change your password if you forgot it, and we will address it immediately!
Resetting Your Instagram Password Once Forgotten
One of the most frequently asked questions: "How to change Instagram password without old password?" has become quite trendy in the past couple of weeks.
Because of that, we have decided to provide you with a couple of options whenever you find yourself needing to solve that!
Currently, the best three ways to approach this problem are by using your phone number, email address, or Facebook account.
If you have an iPhone, then you'll need to do the following:
Open your Instagram app. If you don't have one, you'll need to download it first.
Once you open it, you'll need to go to the login screen and tap the Forgot password above the Log in.
From there, you can decide to tap on the Username or Phone. Depending on where you click, you'll need to fill in later one of the following: email address, username, or phone number.
Once you finish with that, click Next. After that, you'll need to carefully follow the procedure to recover your password step-by-step.
On the other hand, Android users need to do this:
During the login screen, you'll need to tap the Get help logging in located below the Log in.
You'll need to enter a phone number, username, or email in that section. But, if you wish to bypass these options, then you can select log in with Facebook.
Afterward, tap Next and proceed to follow all of the on-screen instructions.
If none of the previously mentioned things work for you, then your last resort is to directly contact the staff of Instagram appointed to communicate with their users.
Instagram Passwords – Things To Consider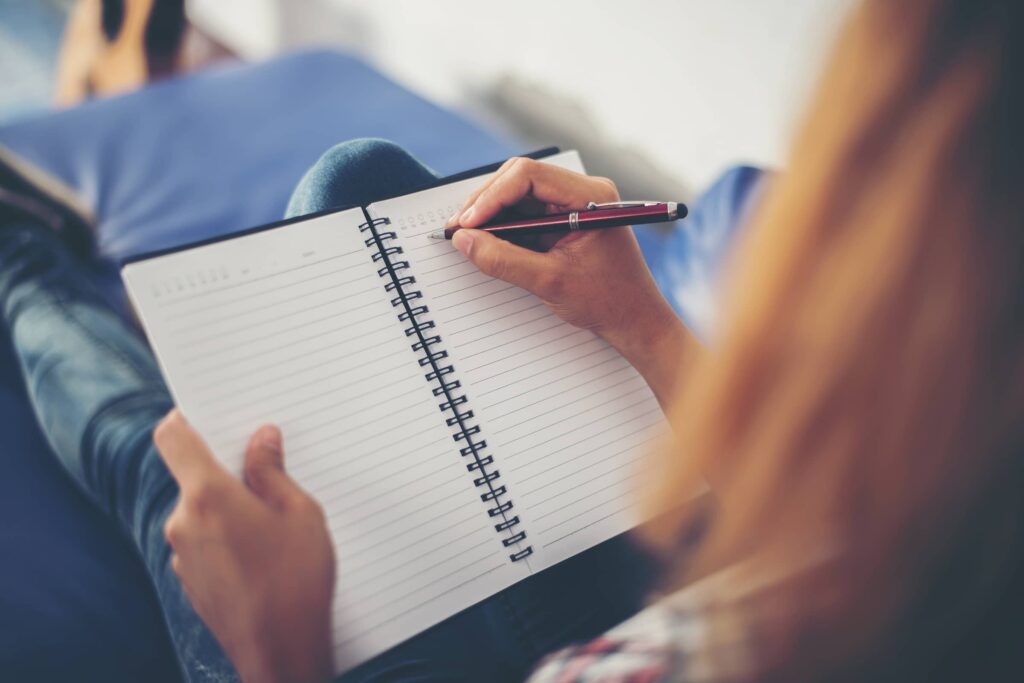 As one of the largest social media platforms on the planet, the superstars on Instagram hold influence proportional to their number of followers. But, regardless of how many people might follow you, it's important to remember that even the smallest accounts hold great value.
Because of that, you'll need to take great care of your Instagram password.
For starters, when choosing a password, it's highly recommended that you think of a complex word, combined with numbers and special symbols if possible. A more complicated password will be harder to crack by any cyber-attack forms.

A wise thing to do is to write down your Instagram password somewhere safe, where no one will be able to access it and read it. Furthermore, if you decide to do this, then refrain from using a device as a tool to write your password there. Instead, take a piece of paper and write it there!
This is especially useful if you have an extremely complex password, or if you have a tendency to forget it.
Next, try to link your Instagram account with your Facebook account. By doing so, you'll have the ability to log in to your Instagram account by accessing your Facebook account.
And finally, make sure to write your phone number in your Instagram account, as it will serve as a dependable mechanism to recover your Instagram account whenever you have trouble signing in.
Looking for more Followers?
Takeaway
To prevent further damage once you forget your Instagram password – we have decided to explain in a simple fashion how to change Instagram password.
Whether it's to recover your lost password or to change it entirely, it's vital to remember all of the steps necessary to solve the problem when trying to change your Instagram password.
Keep your accounts protected at all times and we hope to see you soon!