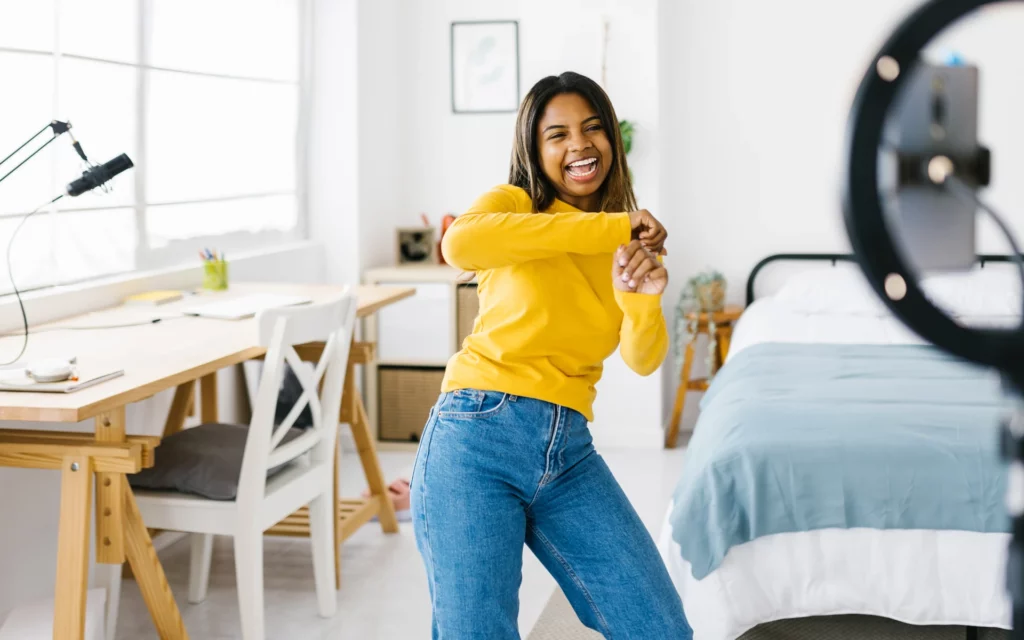 With a staggering 2.35 billion active Instagram users on the platform each month, Instagram is the place to be!
Whether you're an influencer, a business, or an agency looking to increase brand awareness, promote your products, and increase sales, you've come to the right place. 
Not to scare you off, but you'll need to cut through the massive competition and reach your ideal Instagram target audience. 
So, what's your major challenge? As a brand looking to make it on the platform, your major challenge probably is how to get more followers on Instagram. 
Our main focus of the day would be finding effective ways to grow your Instagram into an active and engaging community. 
To help you navigate this cut-throat environment, we've prepared the ultimate guide on how to get more Instagram followers the right way. 
Shall we?
Looking for more Followers?
11 Steps To Get More Followers On IG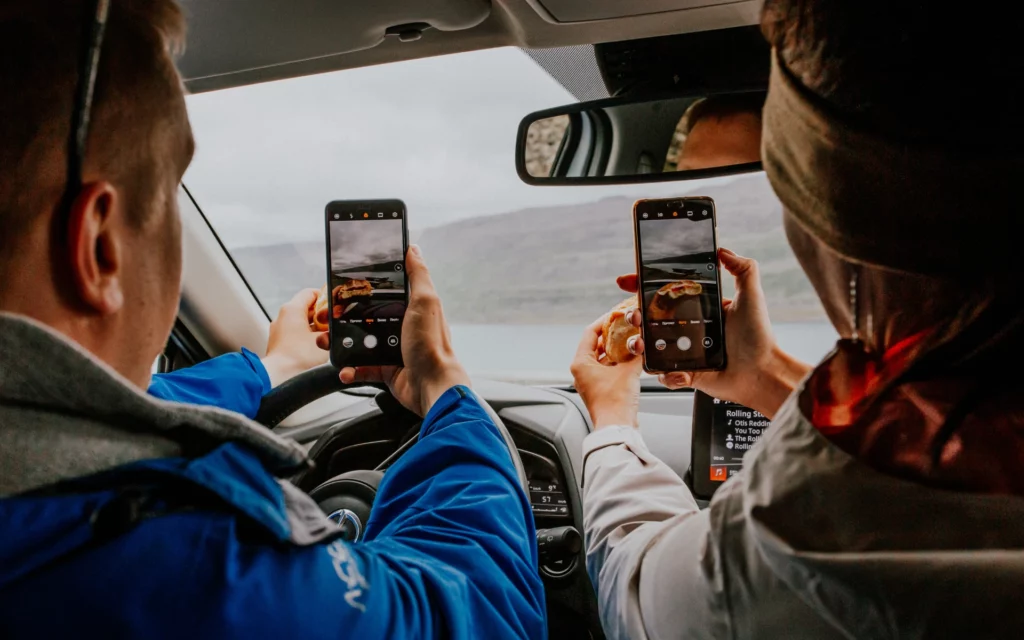 We're not wasting one more minute of your time, so here's a rundown of the 11 most effective steps to gain more followers on your Instagram account and expand your reach on this social media platform.
1 .Optimize Your Instagram Account
The first thing you gotta do before you gain new followers is to make your Instagram grid look presentable. In Insta-language, you gotta optimize it. 
So, what's on the agenda for this social media strategy?
Take it step by step.
First, you should look at your username. If you want to pull through in the industry, you can't have a spammy Instagram name that goes like "User1042935". It's not gonna look good, and people won't click on your Instagram profile.
Also, you should optimize your Instagram bio. Simply put, this is like a little space designed for your Instagram identity. Here, you should write a couple of things about yourself, your brand, or whatever.
Your Instagram app should be tip-top – from Instagram captions to Instagram ads and photo editing apps – you have to have it figured out!
Ideally, you should add a link to your website or Instagram store.
2. Keep Your Instagram Content Aesthetically Pleasing
Not gonna lie, Instagram followers are quick to follow social media accounts that have an aesthetically pleasing vibe – professional Instagram profile photos, a nice, arranged feed, an occasional pop of color, and so on.
A pretty Instagram aesthetic is a vibe, and people are drawn to it.
So, if you haven't by now, eliminate all low-quality Instagram posts that are on your Insta feed, and replace them with nice selfies. All in all, the key is to work around your business and post aesthetically pleasing Instagram posts that add value to what you're promoting.
3. Schedule Your Posts
Posting whenever is not gonna cut it anymore. Instagram, like other social media channels, has a smart algorithm that can work for you and against you. So, to make this tool your friend and not your enemy, you need to schedule Instagram posts.
This doesn't mean that you should post everything, all at once – you just need to post consistently so that Instagram analytics tools recognize your importance.
Yup, you need to make a side note, or maybe even a cute little calendar when most of your followers are active, and schedule your posts for that time. Reels, Instagram Stories, regular Instagram posts – it doesn't matter – all that matters is that you get your message across.
Here's an extra tip: Use relevant hashtags, post user generated content, and tag relevant users that can ramp up your Instagram seo. If you're not sure about post captions, just research trending hashtags.
4. Collaborate With Other Influencers and Brands
A direct way to gain more followers on Instagram is to reach out to other influencers or brands. Make sure to scroll through your feed and the Instagram explore page in more detail – look for influencers, popular Instagram pages, and famous brands that you can align with.
Do your homework and research them a bit. If they're friendly, pop up and ask them about a potential collaboration. Make sure that you highlight the benefits for both of you. The other side needs to know that something's in it for them as well.
5. Don't Get Fake Followers
Before we move on any further, let's just stop for a minute and emphasize what you should NEVER do if you want to grow your follower base – you should never buy fake followers.
Why are we emphasizing this?
Simply because there are tons of online sources and tools that promise loyal and real followers that will engage with your account and basically bring you fame overnight.
Speaking from experience, this is not the case, and it never will be. This will only get you banned from the platforms, and we believe that's your worst fear.
Choose reliable sources, like Flock Social. 
6. Respond To DMs
An Instagram account with a large follower base is nothing without pure communication. 
This brings us to the next social media strategy – you need to be communicative with your followers. 
As you grow your brand and Instagram profile and expand your reach, you can expect an influx of DMs from your followers – asking you questions, just reaching out for fun, or even complaining that they'll like to see something from you.
This is all a part of social media, which means you can't simply leave your followers on read. It's a no-go. You need to be responsive as much as possible and really communicate. With more popularity, you might even need to consider a social media management tool.
In the beginning, you might consider hosting a Q&A from time to time. This is the best way to actually relate to your followers and make it public. After you do so, don't just let the Instagram stories run out. Create an Instagram highlight where you'll add all of the questions for future inquiries.
This will save you a ton of time.
7. Promote Your Instagram On Other Platforms
Your follower base is not gonna grow just from your Instagram. The catch to getting more followers is actually promoting your Instagram on your other social media platforms as well.
It can be Facebook, TikTok, or any other platform that you're active on.
There's always a chance that someone who's using Facebook more frequently than Instagram didn't know that you're on that platform – and there's your +1 follower.
One by one, you're slowly but surely building your audience and securing a community. 
8. Create Reels
Have you ever caught yourself scrolling through Instagram Reels for hours on end?
We feel you. It's definitely an addicting game once you hop on the trend. Creating Reels for your brand's Instagram account is actually one of the best ways to get noticed and gain new Instagram followers.
Anyone who's seen your Reel and potentially liked it will probably visit your profile for more. If they like a few more, you can expect a follow soon.
9. Share Memes and Other Relatable Content
Whatever your niche is, memes are always a good idea for an Instagram post. 
It's a fact – the Instagram community has grown old with memes – they go all the way back since Instagram only had posts. And the reaction towards them has not changed – they're always welcome.
So, your next step is to follow some famous Instagram meme accounts, or generally accounts that post relatable content and share it on your Instagram Stories. You'll get likes, visibility, and even replies from your community, which is your goal, right?
10. Analyze Other Successful Instagram Pages
Sometimes,  your Instagram success lies in a bit of snooping around. It's harmless– we promise. 
You need to do your homework and see how other Instagram accounts that are successful are handling their business at the moment. Take a minute or two to visit a couple of pages and scroll through their feed, Instagram stories, and highlights.
If you've been in the Instagram game for a while, we're sure you'll figure out what the secret of their success is. If you feel like they're valuable to your content, you're back at step 4 – pop up and ask them for a potential collaboration. 
11. Hop on Popular Trends
If you're in the Insta-game, you gotta follow the trends as well. 
Instagram, like many other social media platforms, is about following the most popular trends, and as a brand or influencer trying to make a breakthrough, it's absolutely essential that you don't miss out on anything.
So, what are some buzzworthy trends for 2023?
Here are a few that you can't miss:
Adding stickers to attract user generated content.

Paid partnerships.

Instagram marketing strategy.

Social justice movement posts.

Long live Reels!

Lots of memes.

Shoppable Instagram posts.
If you want to be in the loop, you gotta snoop around and really be present on the app.
The Importance of Instagram Followers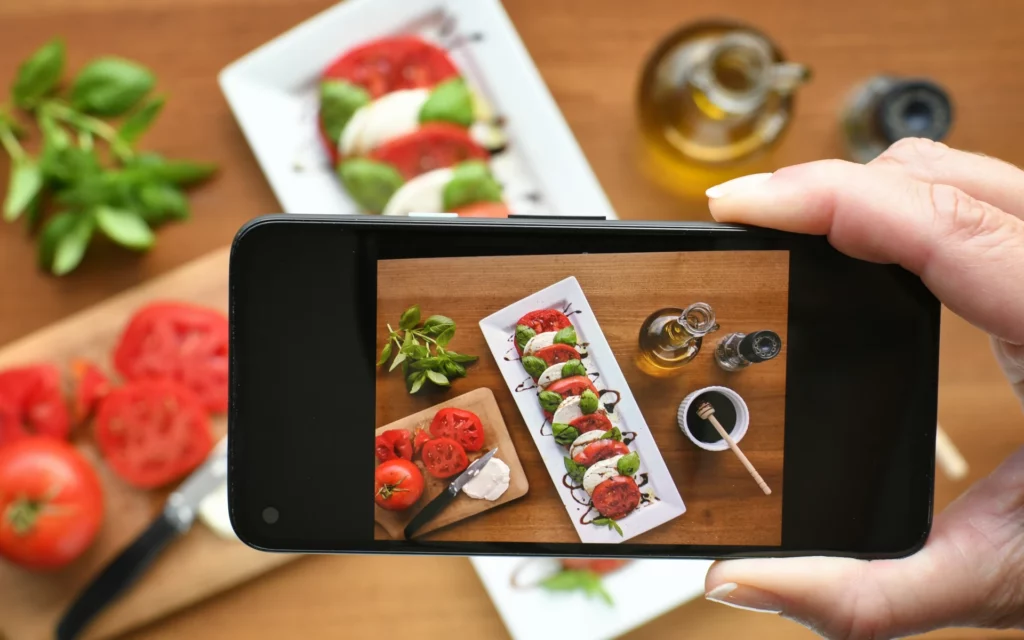 Now that we've gone through the 11 most effective steps on how to get Instagram followers, it's time to look at the situation from a slightly different angle.
Why are these followers important to your account? What's the chase about?
Here are the 5  most compelling reasons why you should pay more attention to your Instagram followers. 
Influence & Impact
We're spilling solid facts here.
Instagram followers have the power to influence the visibility of your profile and determine the success of your reach. The more Instagram followers you gain on your account, the more social proof you have – and in the online game – social proof is everything.
They're not just numbers. Instagram followers that you gather from the very start of your career have the power to shape trends and opinions. They're a huge part of consumer behavior as well. Remember, Instagram accounts are not just for sharing posts, they're also for selling and launching products and services.
This brings us back to step number 4 again. Instagram brands seek out Instagram influencers more often than not. They serve as a live, relatable, and authentic promotion for their services. 
The best thing is that this works out for both of them – brands get consumers, and influencers get a percentage and potential followers. 
Social Proof
Growing your Instagram follower base is crucial for your social footprint. 
The more followers you have, the larger the social proof. This helps you climb higher on the social media ladder and achieve success. It may not seem so at first, but social proof is very important for everyone – brands, influencers, and companies.
Once you manage to accumulate a certain number of followers on your account, other brands that seek collaboration and Instagram users will view you as credible, reliable, and trustworthy. This automatically gives you an advantage over your competitors.
However, be aware of fake followers – they are the complete opposite of credibility for your account.
Feedback & Engagement
Another crucial factor for your Instagram account is interactiveness, which points directly to followers. Instagram followers serve as your loyal, constant, and reliable feedback. 
These are the people that will like or dislike your social media approach, posts, Instagram stories, and generally the way you present yourself online. It's their purpose actually — to be frank with you. After all, you're creating content for them, and they have a say in whether they like it.
Don't be afraid of constructive criticism. Even the best of the best come across a time when a number of their followers don't agree with their ideas, opinions, or even the aesthetic of their account at the moment.
Take into account their opinions and feelings, and see what you can do about it. 
In cases like this, it's always better to respond than to completely ignore someone's complaint.
Market Reach
This reason is simple business. The more followers you have, the more your reach goes. Once you start to build up the number and really engage with your community, you'll start to see an influx of offers, collaborations, inquiries from other brands, and so on.
If that is the case, you should be more than happy. Among the followers that you gained are potential affiliates, ambassadors, and so on. There's always a chance to grow business-wise; you just need to see it through.
Inspire Change
Although you'll primarily be focused on selling your products and services to a larger audience, there's one more thing a large follower number can get you – the opportunity for change.
Although social media platforms nowadays revolve around sales and making profits, it's crucial to remember that your followers can help you advocate for important issues and inspire change in the community.
Whether it's charity, equality, or an environmental issue, when you've got a larger follower base following you on Instagram, you can surely achieve more. 
How To Spot Fake Followers: Be Aware!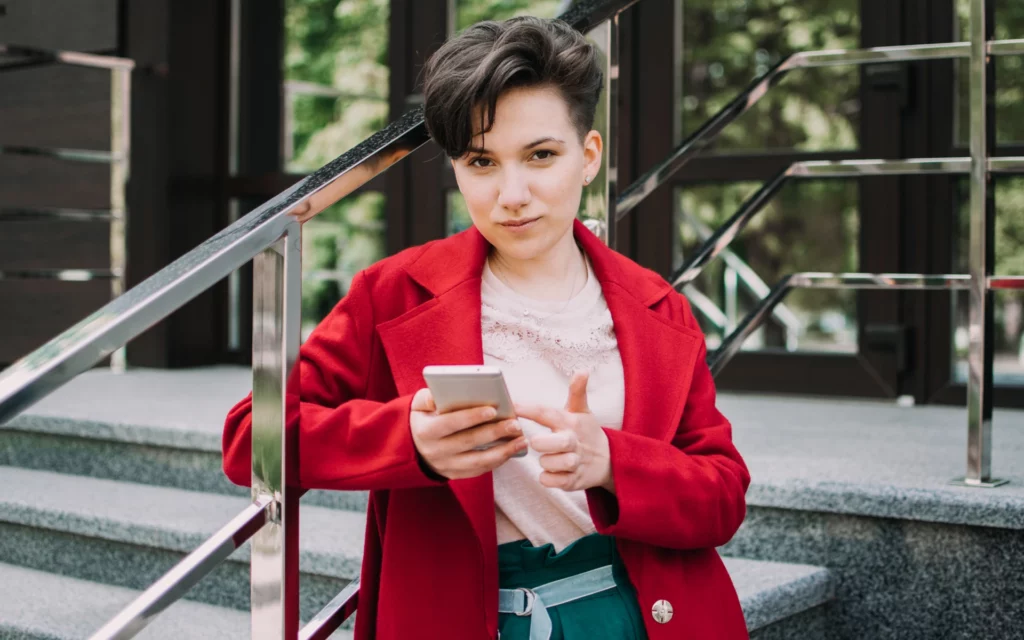 Unfortunately, not all IG followers are real. It's not uncommon for brands to come across or even purchase fake followers so that they can spike up their numbers.
That's the first red flag!

Fake Instagram followers will do more harm than good to your Instagram account.

And to help you spot fake followers before they cause you any problems, here are 5 signs:
1. Sudden Growth in Follower Number
Let's say that you came across an online tool that is selling Instagram followers, and you see that 1,000 followers come at a tempting price. You decide to buy the followers, and then this happens – your Instagram account becomes flooded with followers in 5 minutes.
This sudden growth is not Instagram-friendly at all!
As a matter of fact, the Instagram algorithm can recognize this sudden inflow of followers as inorganic and remove them from your follower list. And just like that, you're left without followers, and your money has gone to waste.
Either way, they were fake and wouldn't be of any help, but still, you could've invested that money in something else.
The moral of the story: Look for verified sources!
2. Low Engagement Rate
The next red flag is actually tightly connected to the first one. Since fake followers are mostly empty profiles with no one standing behind them, your engagement rate goes out the window!
Even if they stay on your profile for a while, you won't get the engagement and activity that you'd get from real followers. And, after all, isn't boosting your engagement one of your major goals? 
Whether you're a fashion influencer, launching a new product, or a brand that's making its way in the online world – engagement from your community is what'll get you the results you want.
3. Spammy Comments
Some tools that sell fake followers take it too far, making their followers leave spammy, generic comments on your post. 
Don't get comfortable – Instagram's algorithm can recognize this as well!

And if Instagram doesn't, your other followers will. And once they do, it's over for you. The word that you're buying fake followers will travel faster than lighting, and it's not gonna look good.
A few spammy comments from fake Instagram followers can never compare to authentic, relatable, and original feedback from your community. It's not about quantity, it's about quality.
4. No Profile Pictures/Incomplete Information
This one's pretty obvious. Fake Instagram followers usually don't have a profile picture. Why? Because there is no one behind the account. And since no one is operating the account, there's gonna be incomplete information.
When we say incomplete information, we mean everything – Instagram bio, following/follower list, posts, stories, highlights – basically anything that a regular Instagram user has.
5. Suspicious Usernames
Fake Instagram followers also have suspicious, generic usernames. 
There's no originality here. The usernames don't resemble the real name of the person. Most commonly, it'll be something like user828483 or instagramlover__.
Kinda obvious, right? Well, what can we say – we've all been on Instagram long enough to spot red flags like this one.
There is more than one way to detect a fake Instagram follower. 
All in all, you have to be faster than Instagram!
FAQs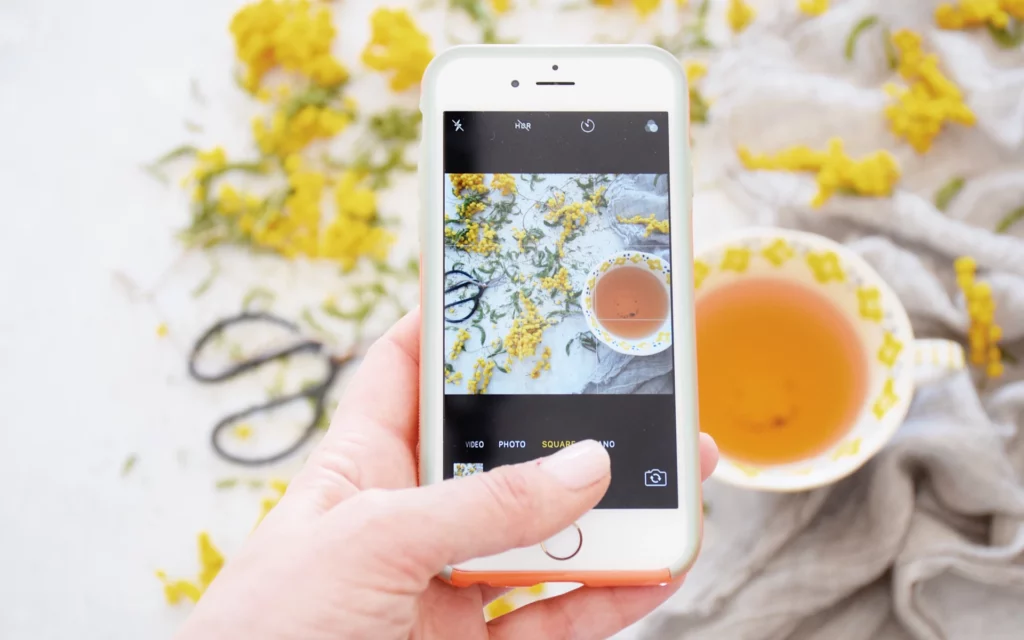 Before we sign off, here are a couple of questions that might have popped up while you were scrolling.
Q: How Can I Get 2,000 Followers on Instagram?
You can get 2,000 Instagram followers by checking out verified tools that sell followers. Such tools offer more packages that suit your current requirements and, most importantly, budget.
Q: Can Fake Followers Hurt My Instagram Account?
Yes, indeed. Having a large number of fake followers will inevitably damage your credibility and reputation. Also, once Instagram notices fake followers, it'll remove them from your account and maybe even shut down your account.
Q: What's the Account With the Most Followers on Instagram?
Currently, Christiano Ronaldo has the largest follower count on Instagram, with 589 million Instagram followers. Wow!
Q: Can You Have More Than 1,000 Follow Requests on Instagram?
Sure you can. Suppose you have a private Instagram account; you can have as many as a million follow requests. Of course, you should accept only the accounts you're sure about.
Q: Will Someone Know if I Unfollow Them on Instagram?
Nope! The Instagram account you unfollowed won't get a notification that you clicked the "unfollow" button. They'll have to go to their follower list and look it up in the search bar.
Q: What Is the Instagram's Limit of Followers per Day?
If you're brand new on Instagram, then the limit for followers stands at approximately 150 accounts per day. Don't try your luck, as Instagram can block your account.
Final Thoughts on More New Instagram Followers
That's a wrap, folks! We've covered everything there is to know about how to get more followers on Instagram. Before we say our goodbyes for now, let's go through the main points once again.
Whether you're an aspiring brand, influencer, or just someone trying to spike up their follower number on Instagram, there are tons of ways to do that. You should optimize your account, schedule your posts, collaborate with influencers, inspire change, hop on trends, and so on.
See what works for you and follow your Insta-instinct!
If you thought the number of followers doesn't matter – you couldn't be more wrong. Instagram followers are your social proof, they provide feedback and they increase your market reach.
Last, but not least, be aware of fake followers – they'll only harm your Instagram. You'll recognize them by looking a little closer at their account – no profile pictures, no posts, no highlights, no Instagram bio, and spammy comments. There are tons of red flags!
We've covered quite a bit of information, but we've made sure to save the best part for last.
If you're looking for real followers, organic growth, and amazing results – we've got you. Sign up for Flock Social and spike up your Instagram account with an inflow of real followers!