Managing your brand presence on Instagram is no small task. It takes a lot of planning and dedication to ensure steady growth of your follower count. And not to mention the amount of time you have to invest in growing your engagement rate and online community. 
These days, presence and visibility are critical to a successful online marketing campaign. Any business or potential influencer must have a dedicated follower base consisting of real and active followers whom they can engage with on a daily basis.
And there really is no easy way to do it.
No wonder many businesses, influencers, and marketers start to contemplate an easier path at some point. 
That's right – we're talking about buying fake followers. 
Now, in general, there's nothing wrong with the idea of wanting more followers. However, there are many ways you can get ripped off when you buy Instagram followers – and end up with a bunch of zombie-like, fake accounts that do nothing for your bottom line. 
There are plenty of services promising miracles in terms of follower numbers – only to leave you with a whole new set of problems. 
You see, suspicious followers do more harm than good to your social media accounts. We'll get to that in a minute.
But first, let's break down what fake followers actually look like – and how you can tell the difference between real and fake Instagram followers.
Fake Instagram followers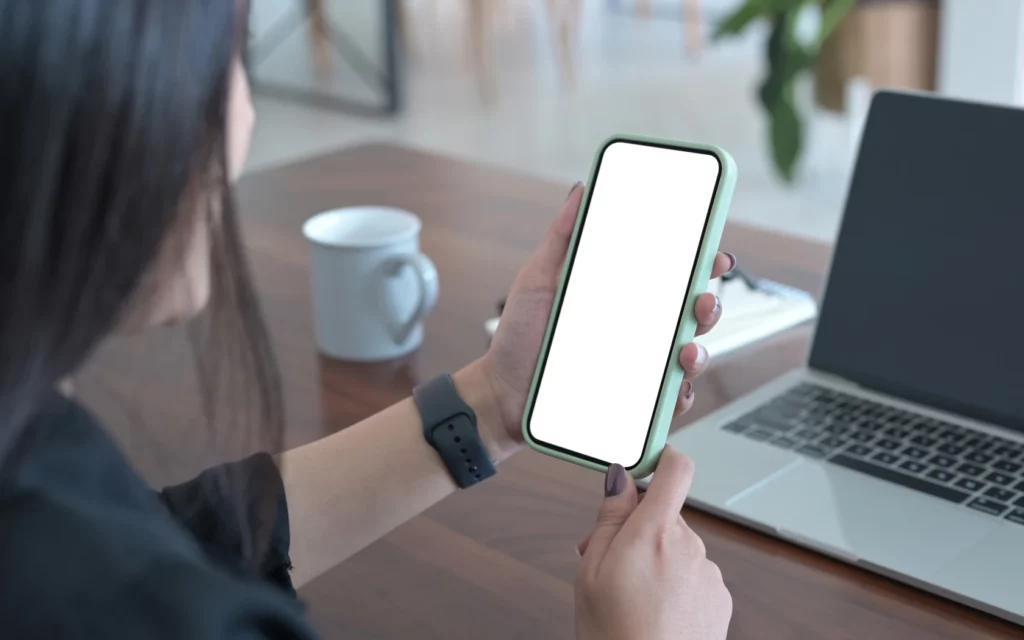 Although Instagram is trying its best to stop this, there are still plenty of sketchy Instagram growth services that sell fake accounts. So, it's crucial to know how to identify fake Instagram followers. 
Here's the good news:
Fake Instagram accounts are pretty easy to notice. It's usually the profiles that lack a "human touch." 
To identify fake followers, check if:
The profile picture is generic or missing

There's a small number of posts

They post spammy, generic comments

There's a generic or non-existent Instagram bio

Example of a fake Instagram profile
Services and third-party apps that sell fake followers guarantee that the followers you have purchased are of high quality and will be delivered instantly. These boosts in numbers are almost always temporary, though, since these bot profiles are bound to be deleted by Instagram.
So, you'll eventually lose the followers you purchased.
If you'd like to read about the effects of buying fake followers and how it can lead to a decrease in your follower count, check out this post.
Fake Followers Means Low Engagement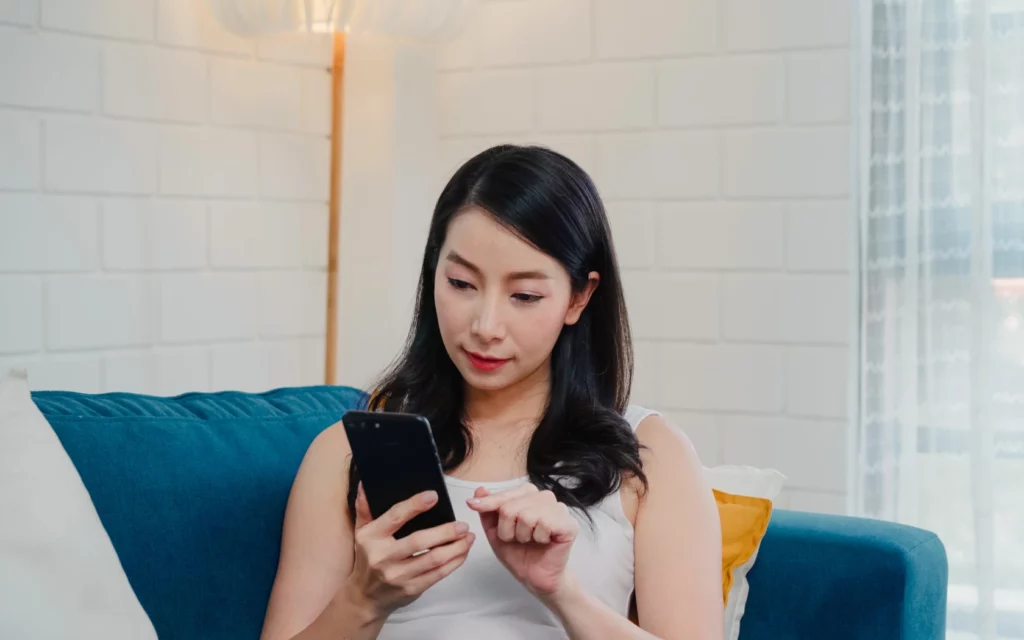 Growing your number of followers seems like a great way to boost engagement levels. 
And it is – if we're talking real, target followers are genuinely interested in engaging with your business.
However, if you buy followers, and many turn out to be fake accounts, they'll actually bring no engagement whatsoever. 
A solid Instagram engagement rate, as you know, is the holy grail every Instagram account is reaching towards. But to get it right, you must put in the work and employ only the trusted tools and services that promise tangible results on Instagram and other social media platforms.
Fake followers, on the other hand, might grow your follower list but won't deliver anything in terms of engagement.
In fact, they could do more harm than good. 
Just like fake influencers, fake followers can't generate any real engagement. In most cases, they won't even provide comments or likes. The best-case scenario?
You'll get some generic comments posted in rapid succession that won't work in your favor since they – well, just scream fake and inauthentic. 
Here are some other most common drawbacks of buying fake Instagram accounts:
Risk of getting your profile banned

Bad for your reputation

Long-term damage to your Instagram accounts

Instagram will recognize and purge fake followers

There is no profit

Bad investment
Risk of Getting Your Instagram Profile Banned
Is it safe to buy fake followers on Instagram?
We've got a pretty straightforward answer to this question: 
Purchasing fake Instagram followers from third-party sellers is strictly against Instagram's Terms of Use and is considered a massive violation.

Taken from Instagram's' Community Guidelines
Instagram is pretty active in discouraging people from buying fake followers – and they're ready to take measures if necessary.
Along with purging any fake profiles, they also reserve the right to potentially suspend your account for an indefinite period of time.
And if your profile gets removed for engaging in dodgy practices, that will be a massive hit to your reputation.
Once an account is disabled for breaking Instagram's Terms of Use, it's no walk in the park to get your profile back. More often than not, the only option left is to start everything from scratch.
Granted, there's a chance that you can appeal the claim and get Instagram to reinstate your profile – but without guidance, your chances are slim.
You can use an Instagram audit tool to check if all your followers are genuine, real users. And if not? Then be sure to remove fake followers from your Instagram account as soon as possible.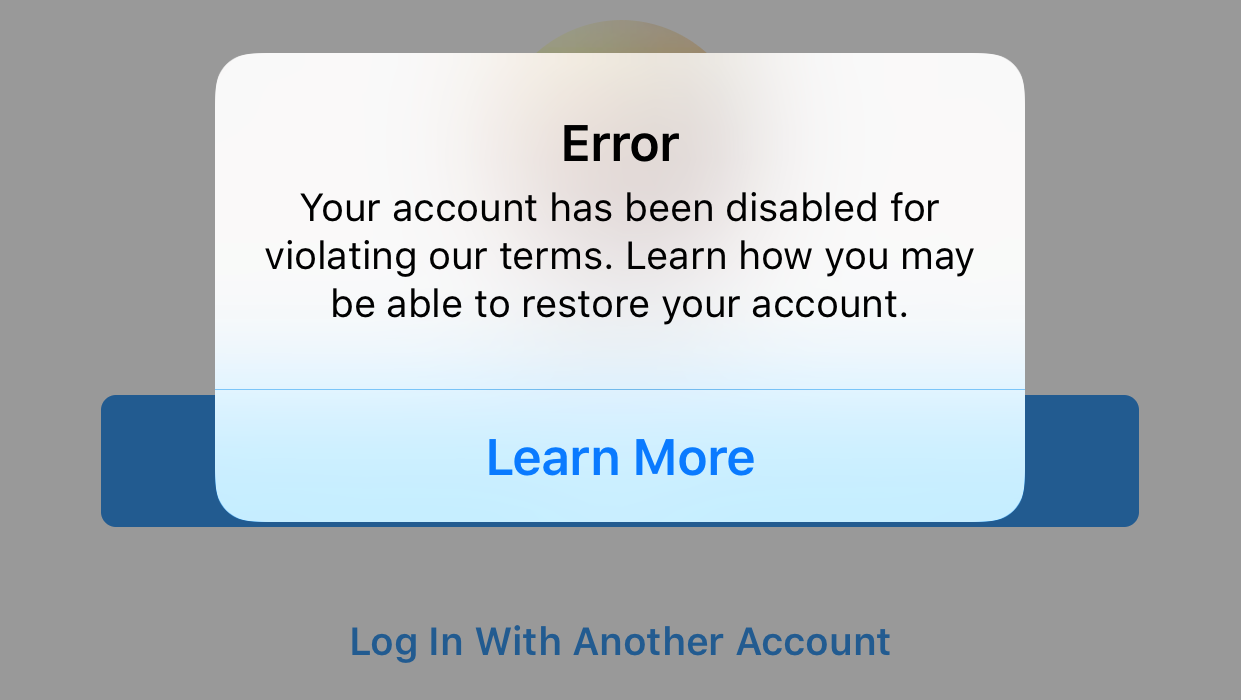 Example of an Instagram account getting disabled for violating the Terms of Service
Bad for your reputation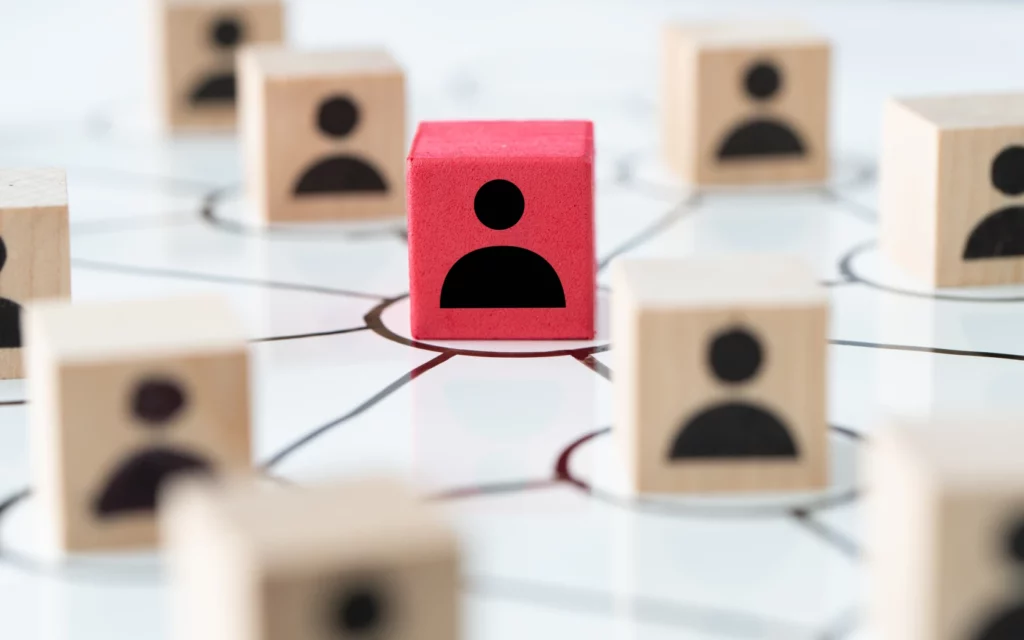 Let's say that, for some reason, you had to resort to fake Instagram followers. That makes a pretty weak argument that you're a successful Instagram influencer, doesn't it?
And don't assume that no one will notice.
It's pretty clear when someone has a bunch of fake accounts following them.
Brands analyze influencers' accounts to identify fake Instagram followers when reaching out for potential influencer marketing partnerships. 
They want someone who can market their product to an active audience – and it's safe to assume that they would like to have some feedback on it.
If the influencer in question has 10.000 followers, for example – out of which 50% are fake – that's likely to leave both parties involved quite dissatisfied.
This practice has the potential to ruin your reputation and credibility with your audience. Whether you're an influencer or a brand, it's always better to go for the slow and safe alternative rather than to take fake-follower-based shortcuts.
Brands can now check if Instagram pages are littered with fake followers. All they have to do is use an Instagram audit tool designed for this purpose, and it will show the exact percentage of fake followers vs. real people. 
Long-term damage to your Instagram profile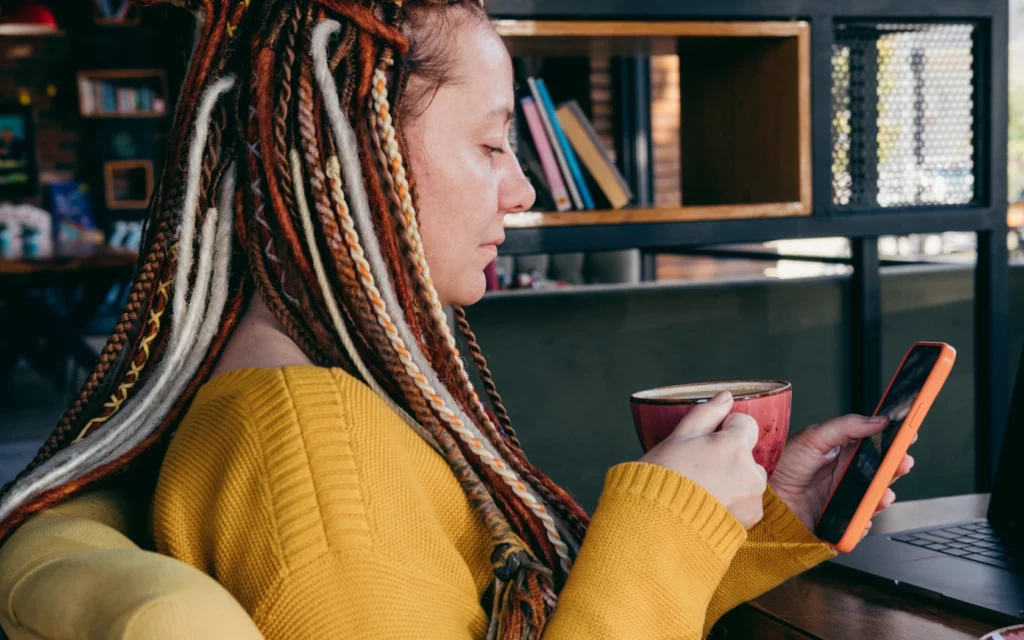 If there's still any doubt left, and you're still wondering if it is safe to buy fake followers on Instagram, don't worry. We've got plenty more reasons why you shouldn't get involved with fake Instagram users.
Fake Instagram followers can completely mess up your account's performance within the Instagram algorithm: 
The purpose of the algorithm is to tailor content for users and ensure that everyone is seeing what they want to see. Instagram is all about showing relevant posts first and will show your content to users that fit your Follower Persona. This "follower's persona" is determined based on your current followers. 

Since the followers you received are just numbers that don't engage with your posts, your posts will be even lower in the feed, which can severely affect the engagement you get from real followers you've built so far. Your Followers are less likely to engage with you if they have to scroll down ten or more times just to find your latest post.

The ranking of your posts on the "Explore" feed will also take a hit. Most of the fake followers that you receive are not part of your target audience. That can be a real mess since the Explore feed works by connecting your content with users similar to those who already follow you. And if the people seeing your posts for the first time are not your demographic, you'll have a hard time attracting new followers to your profile.

When you pay Instagram ads to promote your posts on Instagram, you set some basic parameters (gender, location, age groups, etc.). However, the Instagram algorithm relies heavily on your profile's Follower Persona – which, of course, is determined by your followers. So, ask yourself – are you ready to sacrifice long-term paid ads potential to get more fake followers?
Fake followers can cause severe and irreversible damage to your account. Even if you try to clean your profile up from all the fake follower accounts, you'll still have to deal with the fallout of a broken Instagram algorithm.
Instagram Will Recognise and Purge Fake Followers
As you probably know by now, Instagram is one intelligent platform. Although it can sometimes work in mysterious ways, they're pretty clear that excellent user experience is at the top of their list of priorities.
And fake accounts don't really add any value to the experience, do they?
Quite the contrary.  
For this reason, Instagram is putting a lot of effort into identifying red flags and getting rid of any fake accounts out there. The continuously updated recognition software will target and immediately eradicate any account that looks suspicious.
That's why fake Instagram followers don't really work.
You could spend all that money and get zero benefits from it. Sooner or later, each and every fake account will get purged – and you'll end up right where you started. 
In short:
Fake Instagram followers add no value to your IG growth. 
There Is No Profit
Another major drawback of fake Instagram followers is zero return on investment.
Whether you're a business or an Influencer, one of the end goals of your Instagram efforts is to gain profit. Either directly, by setting up an IG store or by implementing a clever Instagram marketing strategy, chances are most businesses use Instagram as one of the most valuable resources for acquiring profit. 
So, let's see how fake followers stack up when it comes to generating ROI. 
In short… they don't. 
For a brand trying to sell or promote a product to its followers, it would require real followers to make the promotion work. Fake followers are just there, showing numbers that don't actually amount to anything. 
The same goes for influencers that want to work with brands:
Landing some excellent brand deals takes solid, authentic engagement – which is something fake followers can't provide.
Long story short – fake Instagram followers do nothing for your ROI. 
Bad Investment
Instagram is all about creating your own online community – people interested in your brand and are there to support or engage with you in some way. 
As mentioned before, Instagram has been fighting the use of fake profiles and bots for years now, and it's safe to say that they've gotten pretty good at it:
A fake account can be flagged, reviewed, and deleted within hours of its creation. 
In other words, the "short-term boost" you were expecting can be even shorter than you thought. 
Do you see now how fake Instagram followers are a complete waste of money? 
That doesn't mean you're doomed, though.
You can – and should – strive to get real IG growth. That's where organic followers come to play.

Before and after a profiles' fake followers are deleted
Real, organic Instagram followers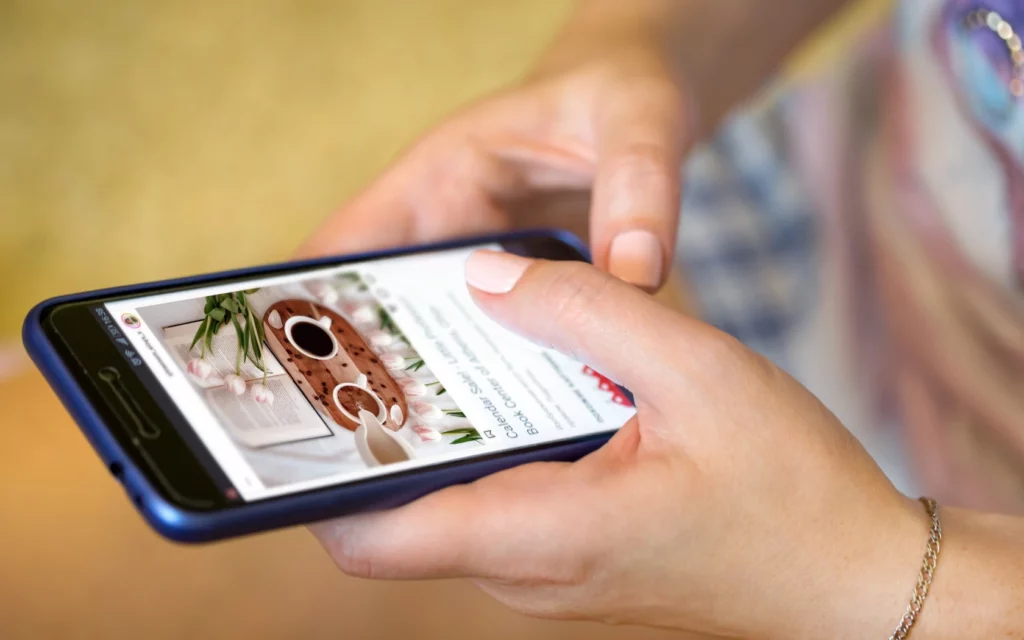 Real, organic Instagram followers bring tenfold benefits to your Instagram business or Creator account. 
Unlike fake accounts, authentic Instagram followers:
Genuinely want to know more about you or your business

Engage with your profile – like, comment, and share your posts – and bring your average engagement rate up

Are active on Instagram and have a complete and active profile. Real followers post regularly and share content that aligns with their interests and profile.

Convert into customers over time

Are worth your time and effort
How to grow your Instagram profile organically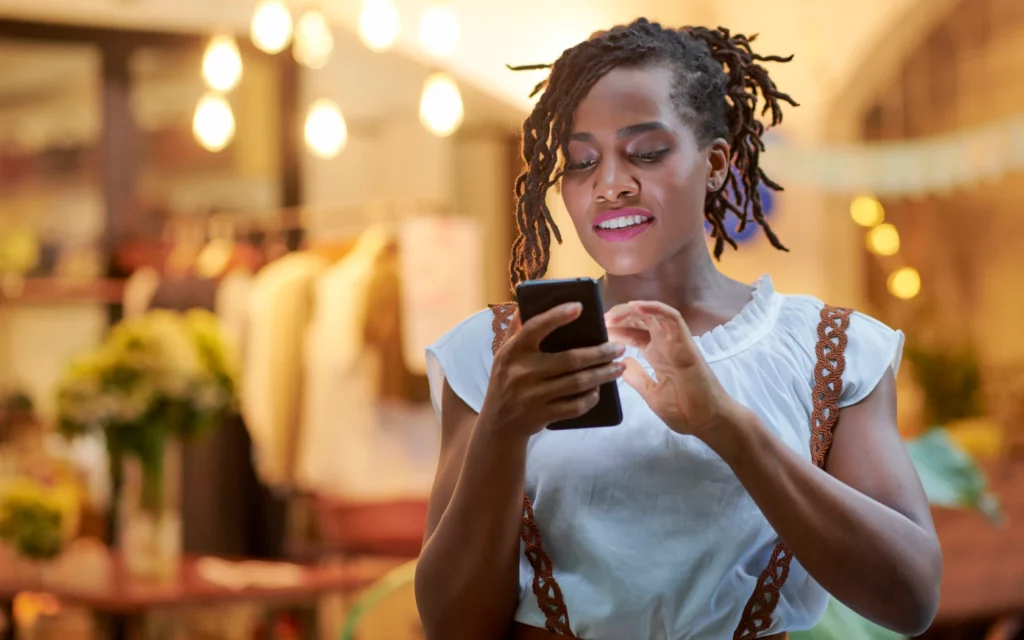 There are, in fact, safe ways to build your follower numbers and online presence without engaging with bots.
The key to sustainably growing your profile and attracting real followers is to focus on what you, as an influencer or a brand, can offer to your target audience.
Here are a few suggestions:
Focus on improving your content. Instagram is a constantly-evolving social media platform – and we have to grow with it if we want to succeed. See which posts and content types work best for your current followers and which might be interesting to the other users who are discovering you for the first time.

Engage more with your community. Answer their questions and help them understand what you're all about. The best way to spread awareness about your Instagram account is by word of mouth. If satisfied users repeatedly give you shoutouts on their accounts, you're bound to attract more people to your profile.

Host a giveaway. That gives your followers the incentive to engage with you and spread the word. All they have to do is like your recent post, leave a comment, or maybe tag a couple of other accounts, for a chance to receive one of your products. This method is used by many influencers these days – and it works wonders for their accounts.

Daily Story engagement. Instagram Stories are the spammy version of Instagram posts. Feel free to use them to your advantage. You can post things like quizzes, polls, and much more. They're a great way to make your followers feel like you're there for them – and it works like a charm for your engagement rate.

Mutual shoutouts. It's not that hard to find like-minded influencers who also want to grow their audience. Giving shoutouts to one another is an excellent way to gain followers and even help out someone in need.
What if you don't have a lot of time on your hands to try out some of the methods above?
Rather than buying followers, you can rely on Instagram growth services to give you a helping hand.
Flock Social focuses on organically growing your profile. Everything we do is carefully curated to fit your target audience and get your profile the visibility it deserves. 
Get started today and get an average of 1,000 monthly laser-targeted, organic followers that want to engage back with your profile. 
Also, be sure to check out our guide to Instagram followers to get the ultimate list of ideas on how you can grow your Instagram follower base completely organically, and safely – and how to perform the fake follower check. 
Ready To Grow Your Number Of Followers Organically?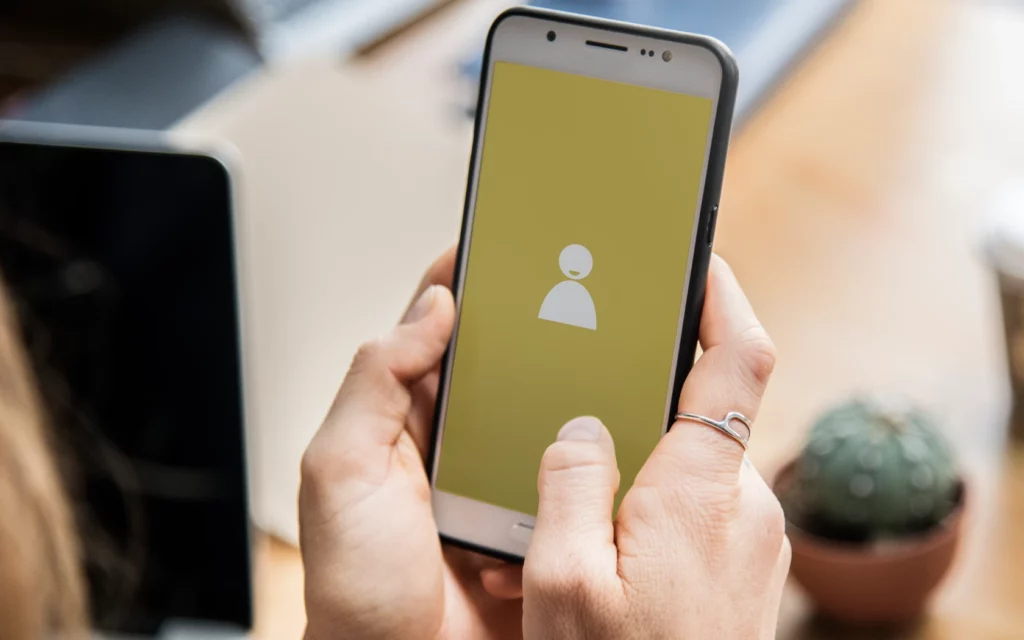 Now that you know the difference between real and fake Instagram followers and understand that bot accounts won't do much for your engagement rates, we hope we've convinced you that buying Instagram followers is not the way to go.
At the very least, we hope we've given you enough information to make a conscious decision.
Success takes time. It is not something that can be done overnight – and you shouldn't try to skip the crucial steps on your way to fame with bought followers.
If you want to grow your number of followers and boost your engagement rate organically with real, legitimate accounts, sign up for Flock Social today!
No bots, no spam comments, and no suspicious activities; only real followers and genuine engagement – that's a guarantee.