Get ready to level up your Instagram game in 2023!
Whether you're a business owner, an aspiring influencer, or simply addicted to scrolling, we've got you covered:
From staying in the loop with your favorite accounts and maintaining a more streamlined Instagram feed to mastering lightning-fast responses and hiding tagged photos from other Instagram users, we'll reveal the secrets to enhancing your Instagram experience like never before.
So, grab your phone and get ready to dive into the world of Instagram mastery. Let's unleash the power of your profile and make your Insta dreams a reality with these 25 mind-blowing Instagram hacks, tricks, and features!
Looking for more Followers?
General Instagram Hacks & Features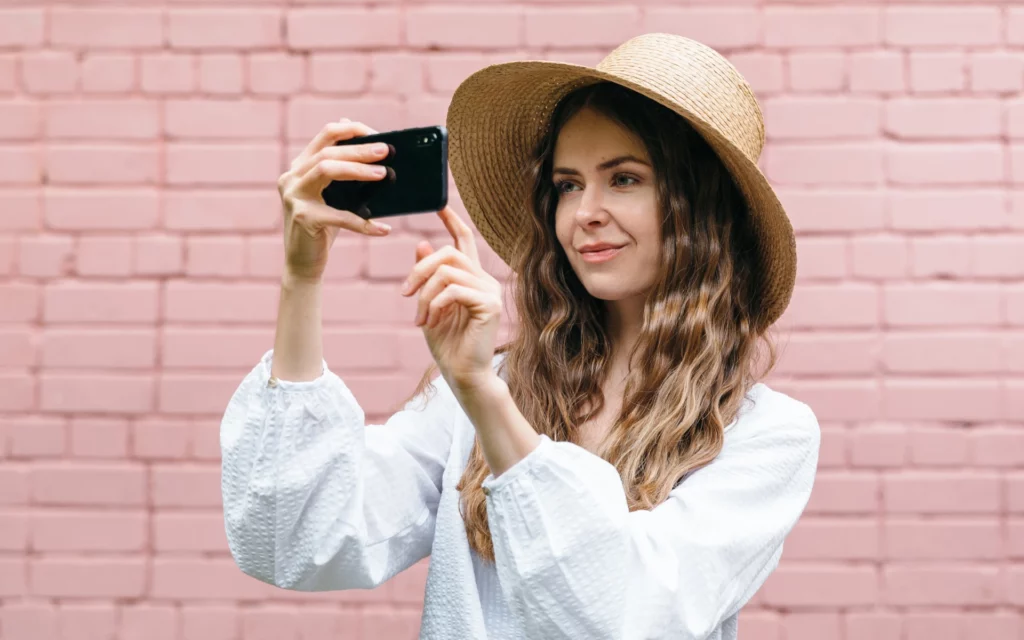 First things first – let's get you up to speed with some of the general Instagram features and tricks you probably didn't know existed.
1. Turn On Notifications & Never Miss A Post
Stay ahead of the game and never miss a beat on Instagram with the power of notifications. Whether it's keeping tabs on your competition or staying in the loop with your favorite accounts, turning on notifications is the way to go.
No more worrying about important updates getting lost in the sea of content.
Here's how to enable notifications on your phone: 
iOS users: Head to "Settings" – "Notifications" – Instagram, and tap "Allow Notifications."

Android users: Tap "Settings" – "Apps" – Instagram, and enable notifications.
Oh, and did you know that you can also customize your Instagram notifications?
Here's how:
Visit the profile you want to stay updated on.

Tap the bell icon (it's in the upper-right corner) to access "Notifications."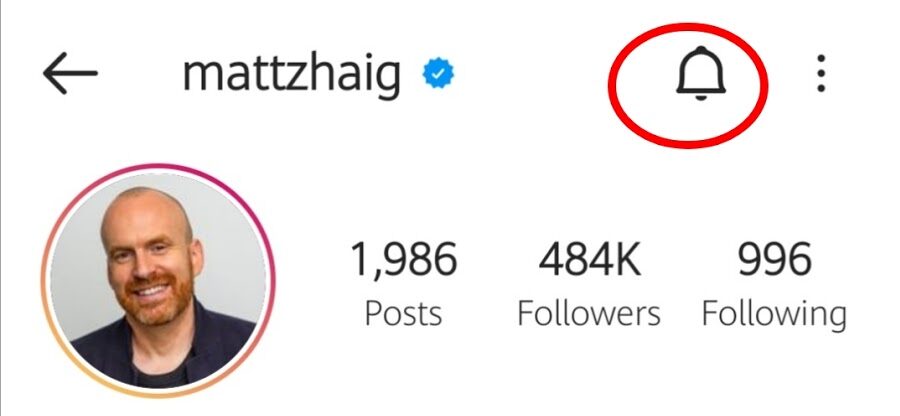 Choose the type of content you wish to receive notifications for – regular posts, Instagram Stories, or IGTV.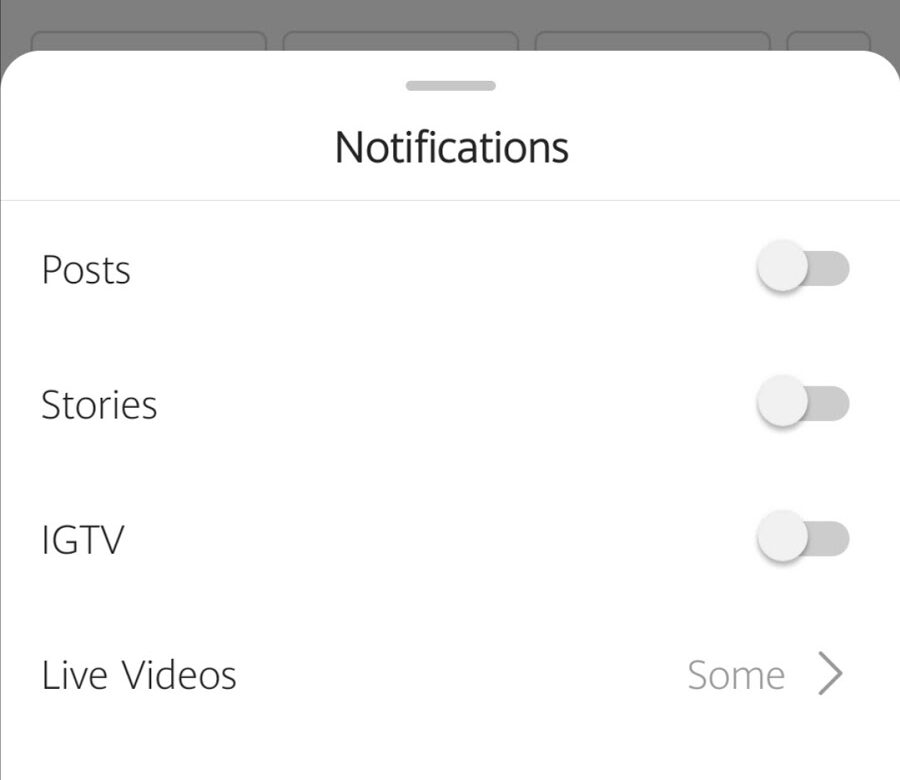 And voila! You'll now receive the latest updates from your favorite Instagram users. 
To turn off the post notifications, just repeat the process and toggle the notifications off. 
2. Mute Posts & Stories From Certain Accounts (Without Unfollowing Them)
We've all been there – wanting to spare ourselves from certain posts and Instagram Stories without hurting anyone's feelings. Well, fear not:
The "Mute" button is here to save the day.
If you're looking forward to a drama-free timeline, you're going to love this Instagram feature.
Here's how to mute accounts without unfollowing:
Option A:
Visit the account you want to mute.

Click the "Following" button.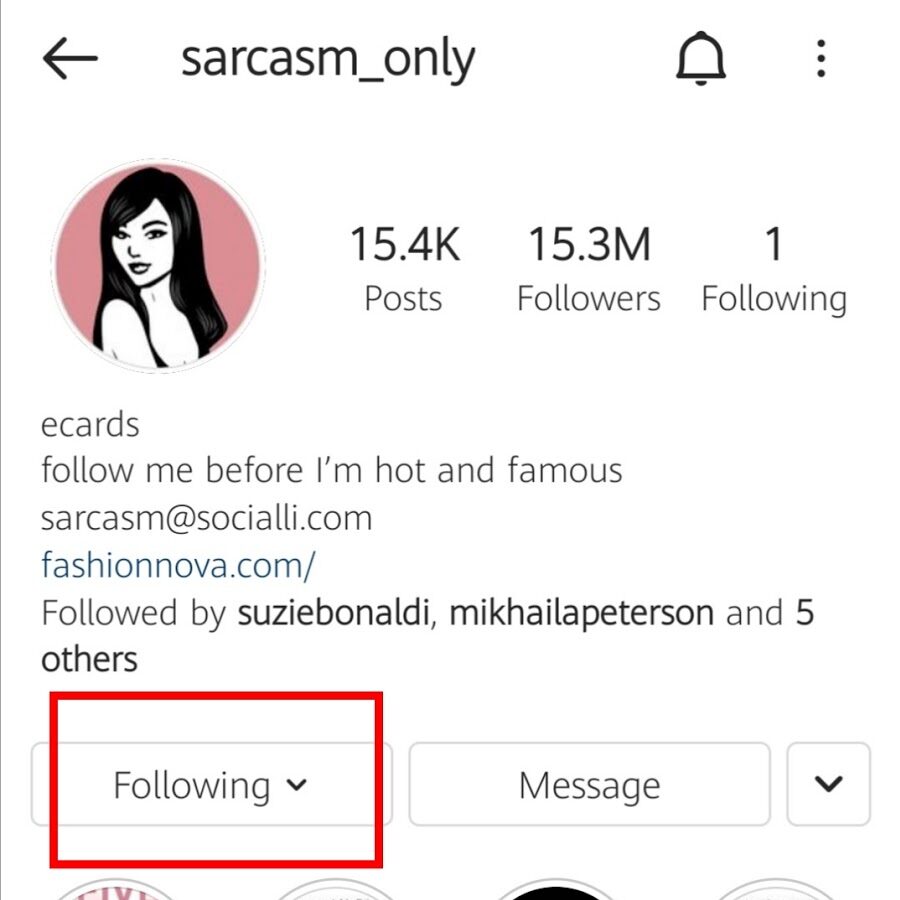 Tap "Mute."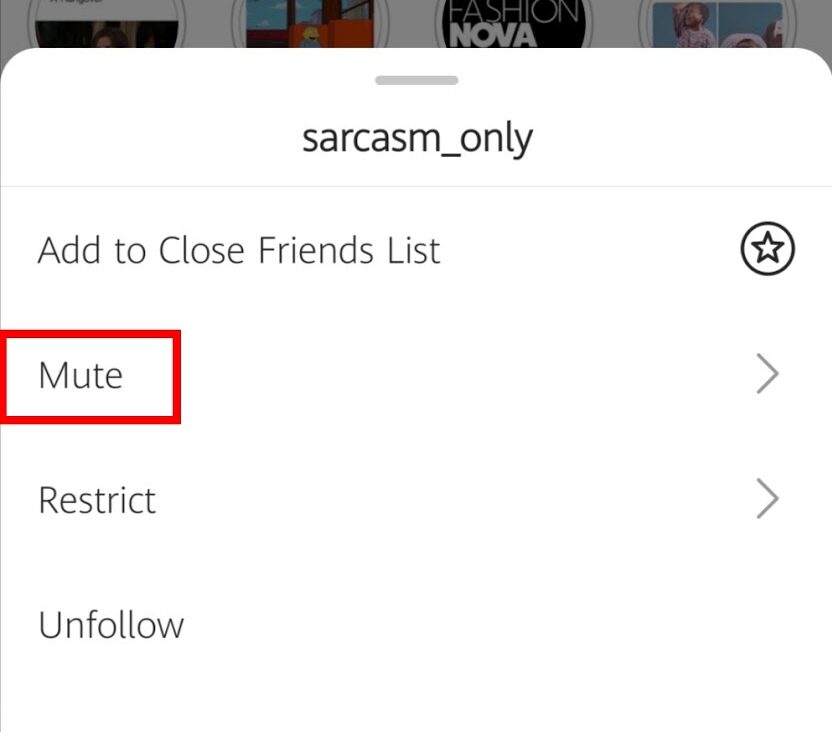 Choose whether you want to mute only their Instagram posts or both their posts and Stories.
Option B: 
Find a post from the account you wish to mute.

Tap the three-dotted lines icon at the top-right corner of the post.

Select "Mute."

Choose whether you want to mute their Instagram posts, their Stories – or both. 
And just like that, you're free from cringe-worthy content – while still maintaining good relationships with other users.
3. Create A Collection Of Your Favorite Posts
Ready to curate your very own digital scrapbook of Instagram goodness? With the Collections feature, you can create a personalized collection of your favorite Instagram posts – whether it's for inspiration, humor, or anything that catches your eye.
Here's how to get started:
When you stumble upon an Instagram post you want to save, click the bookmark icon in the bottom-right corner of the post.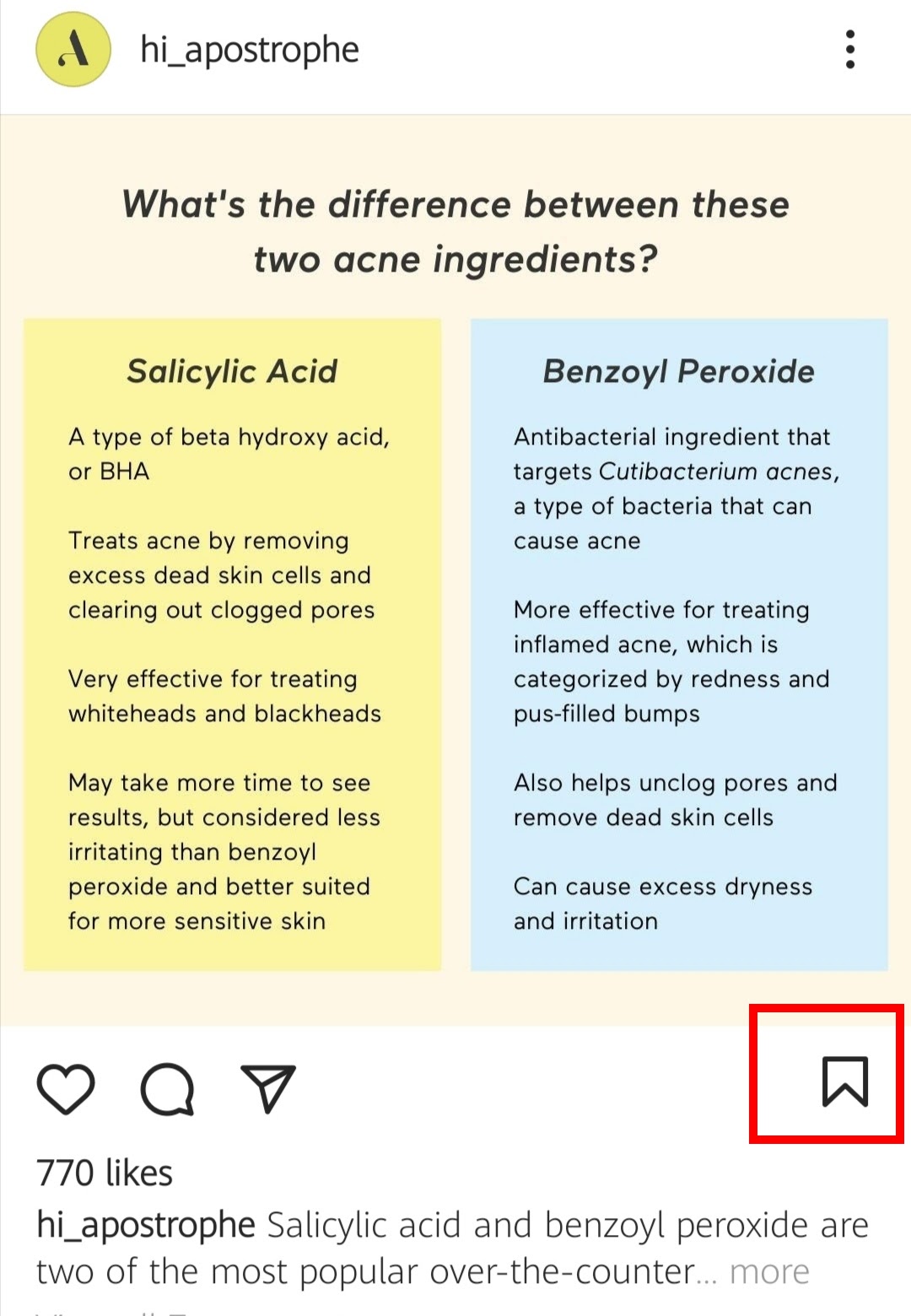 By default, Instagram will store all saved posts in a generic collection. To avoid this, tap the "Save Collection" option.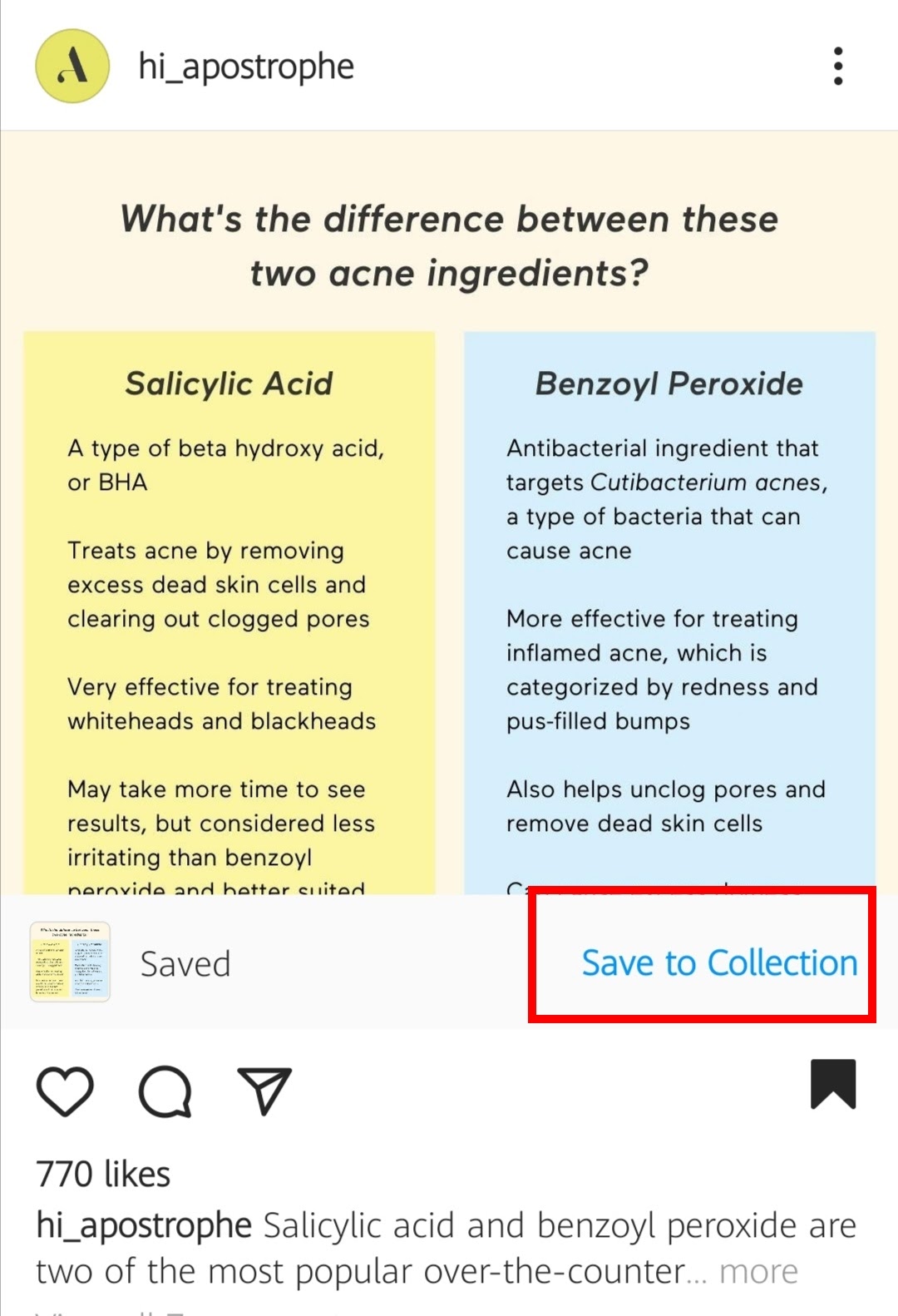 Choose an existing collection to save it to, or get creative and select the "+" icon to create a new one. 
While we're at it, here's how to access your saved collections:
Go to your profile.

Click on the hamburger icon to open the menu.

Tap on the "Saved" option.
Your curated collections of Instagram posts await you – ready to inspire, entertain, or bring a smile to your face whenever you need it.
4. Keep Track Of Posts You've Liked
Want to relive those double-tap moments and keep track of all the posts you've liked on Instagram? Or perhaps you've had a change of heart and want to unlike a post?
Either way, we've got you covered.
Follow these steps to access your liked posts:
Head to your Instagram profile.

Click on the three lines (or gear) button in the upper-right corner.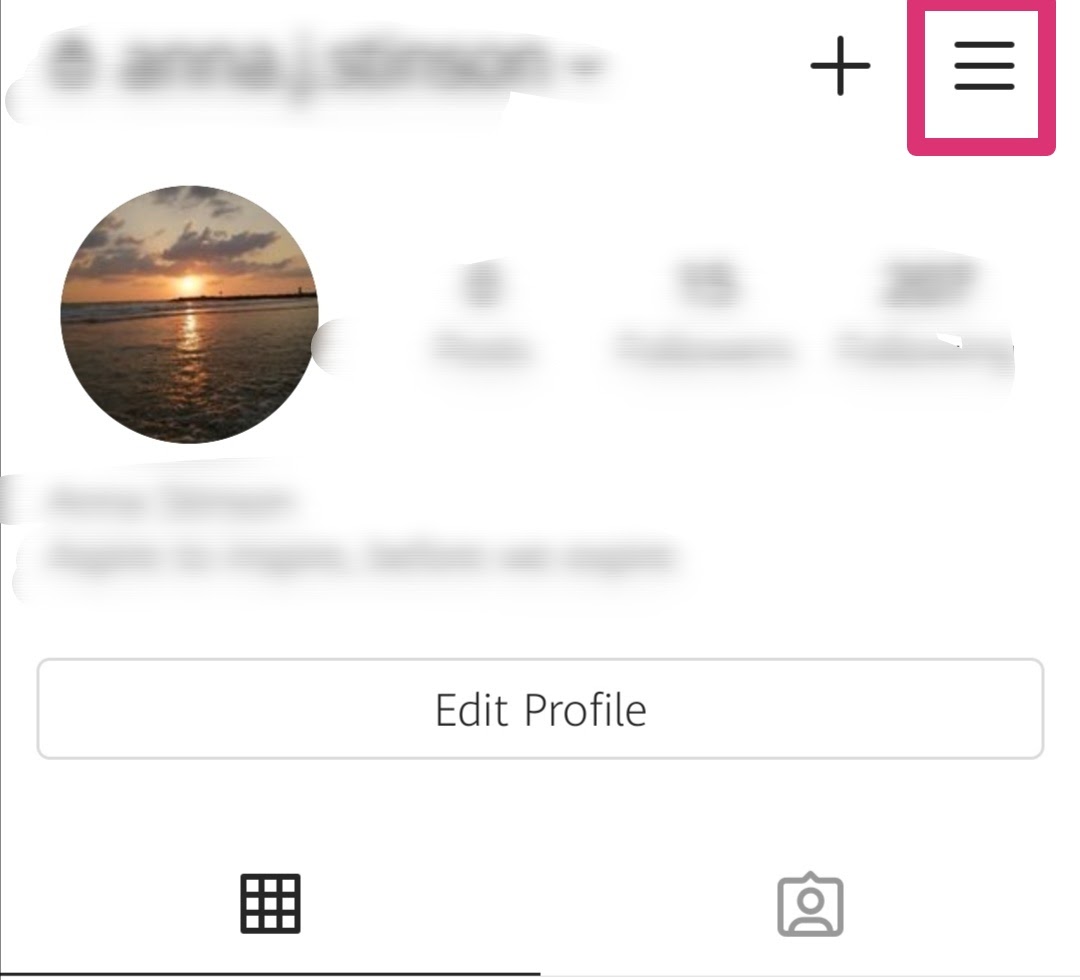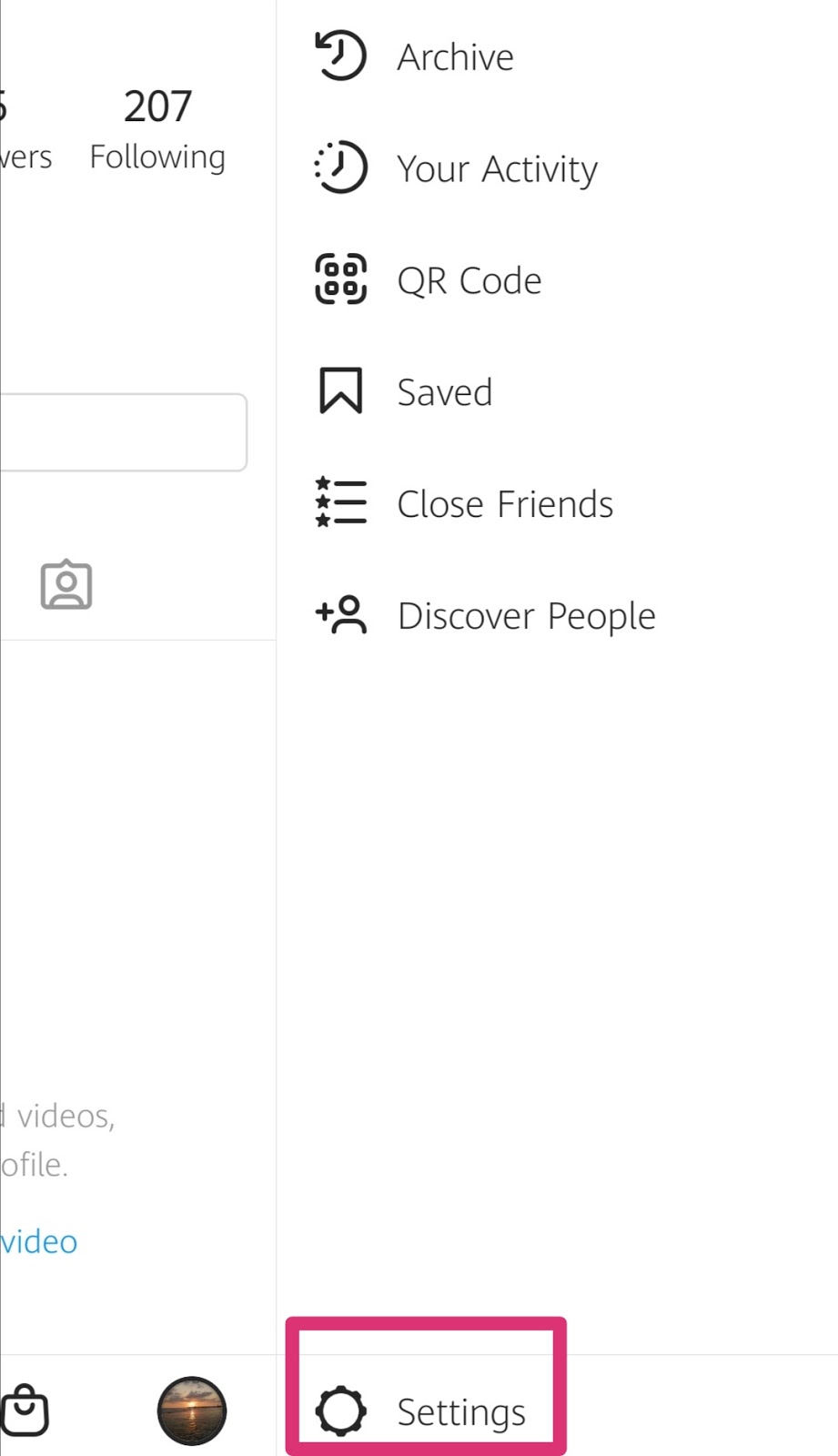 Select the "Account" tab.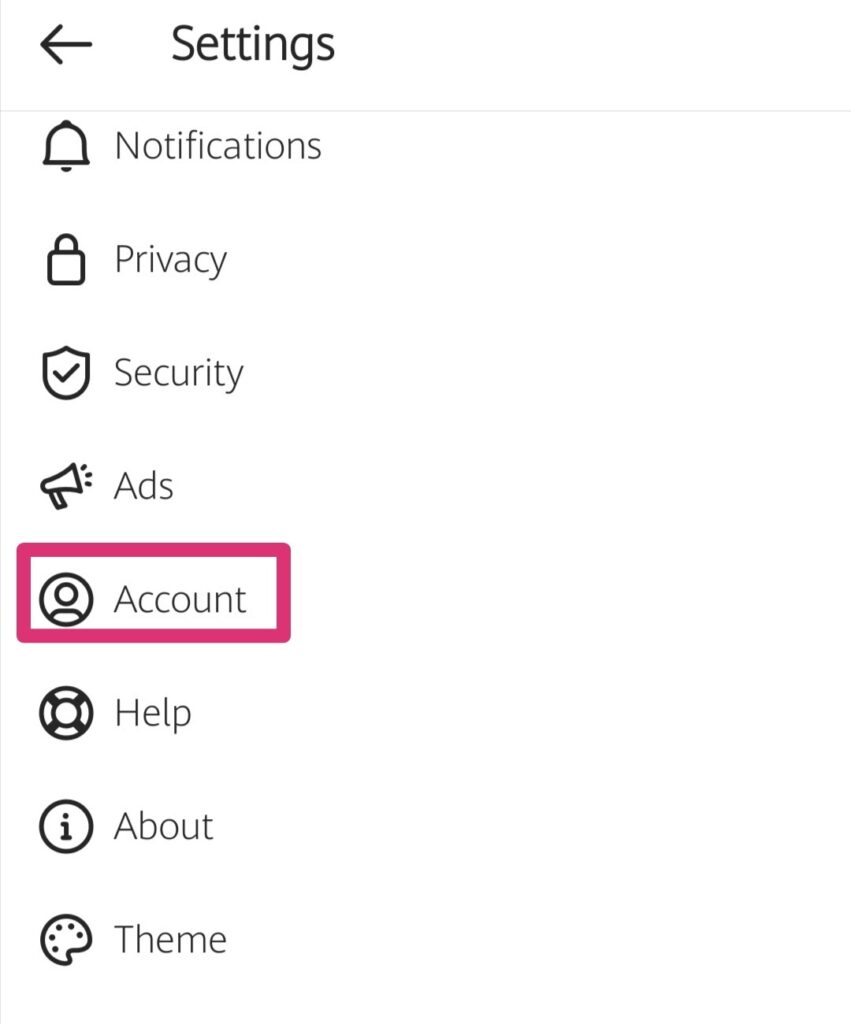 Look for the "Posts You've Liked" option.
Boom! You've just arrived at a treasure trove of all the posts you've given a little heart to – and from there, you have the freedom to browse through your likes or even unlike any post that no longer sparks joy.
Don't worry; it's a private affair – no notifications will be sent when you make a change.
5. Never Like A Post By Accident Again
We've all been there; accidental liking on Instagram is one of those things that make most people cringe. Whether it's stalking your ex's new partner or checking out your competition, the fear of leaving an unintentional trace is real.
Did you know there's a way to navigate through someone's feed without risking any accidental likes?
Here's how:
Visit the profile you want to inspect thoroughly.

Enable "Airplane Mode" on your phone.

Safely scroll through the photos without any worries.

Turn off "Airplane Mode" to load more photos.

Repeat the process by turning it on and off again as long as you need.
Sure, it might not be the most time-efficient approach – but it's better to be safe than sorry, right? With this Instagram hack, you can explore (or, should we say, stalk?) discreetly without any accidental double-taps giving you away.
6. Find Users Without Using The Instagram App
Want to check out someone's Instagram profile without logging into the app? Again, we've got you covered.
There are two clever ways to "spy" on your favorite Instagram profiles without logging in to the app, and we're about to break both of them down for you:
Method 1: Paste The Username At The End Of Instagram's URL
The most common method is to add the username at the end of "www.instagram.com/."
For example, if you want to visit someone's Instagram page, simply enter "www.instagram.com/username" in your browser's search bar. From there, you can explore the desired profile – and even use the search bar to find other profiles.
Method 2: Do An Advanced Google Search
Another way to find Instagram users is by performing an advanced Google search. By using specific search terms and symbols, you can instruct Google to display website results containing the desired keywords.
To do this, simply enter "site:instagram.com [Instagram username]" in Google's search bar, and the profile you're looking for will typically be the first search result. 
Scroll down, and you may even find other profiles with the same username – like an Instagram business account with multiple profiles or hashtag results containing the username.
Feel free to repeat the search for as many users as you want; just remember to keep everything the same and only change the username to find different profiles.
7. Clear Your History To Remove All Evidence
Did you know that you can delete all traces of ever looking up an IG store while you were searching for that special someone's gift? Or, if you're sharing a business profile with other team members, maybe you want to hide the fact that you're spying on your competition.
In any case, there's a way out: 
Clear Instagram Search History is the Instagram feature you need.
Here's how to use it:
Open the Instagram app and head to your profile page.

Tap the hamburger menu (found in the top-right corner).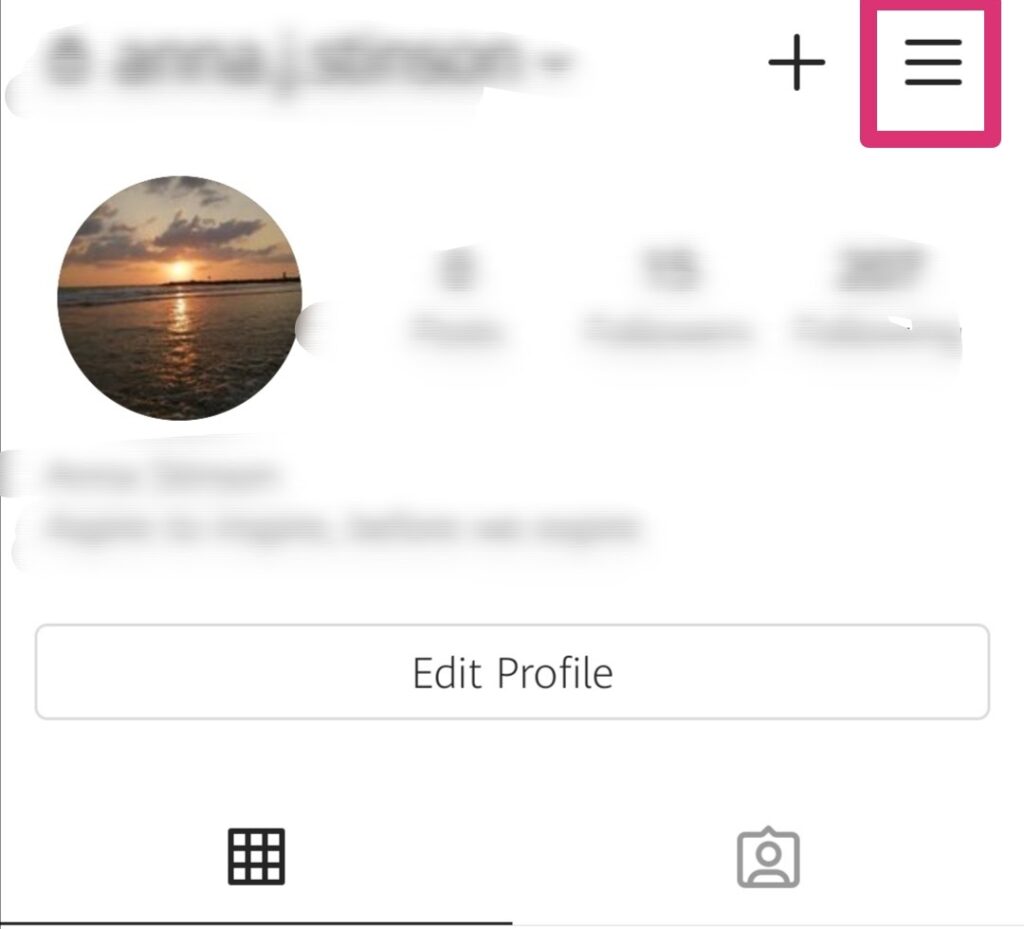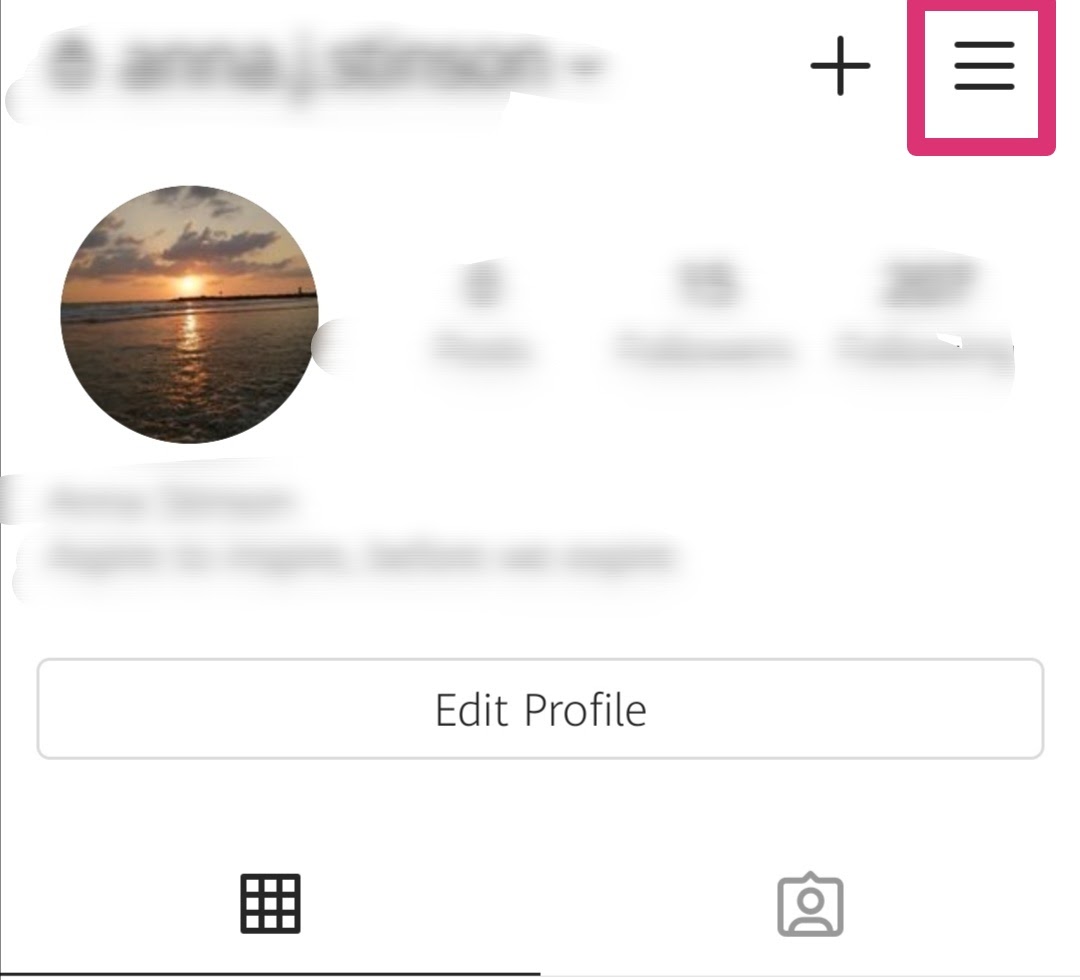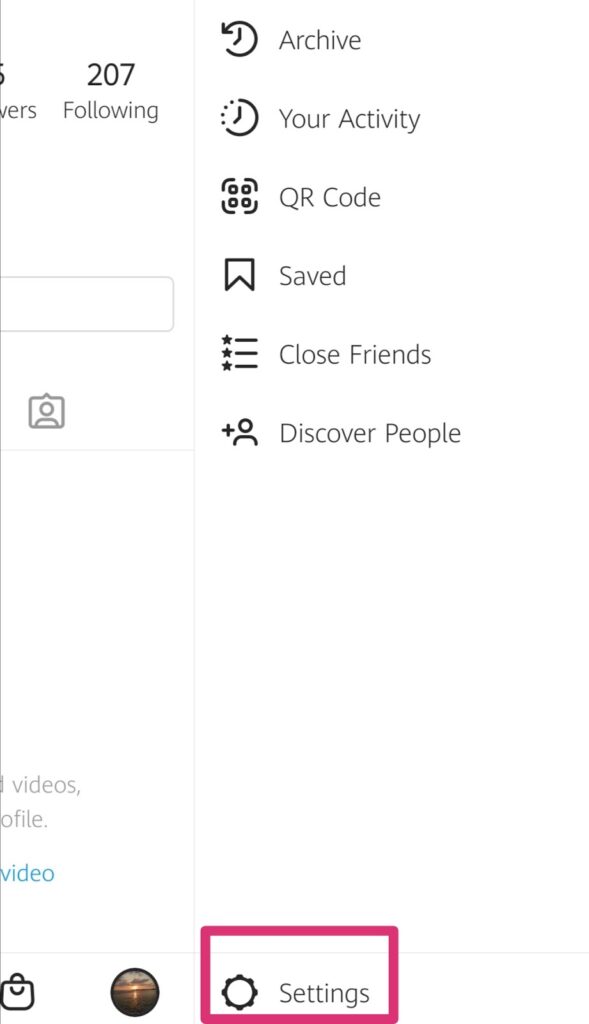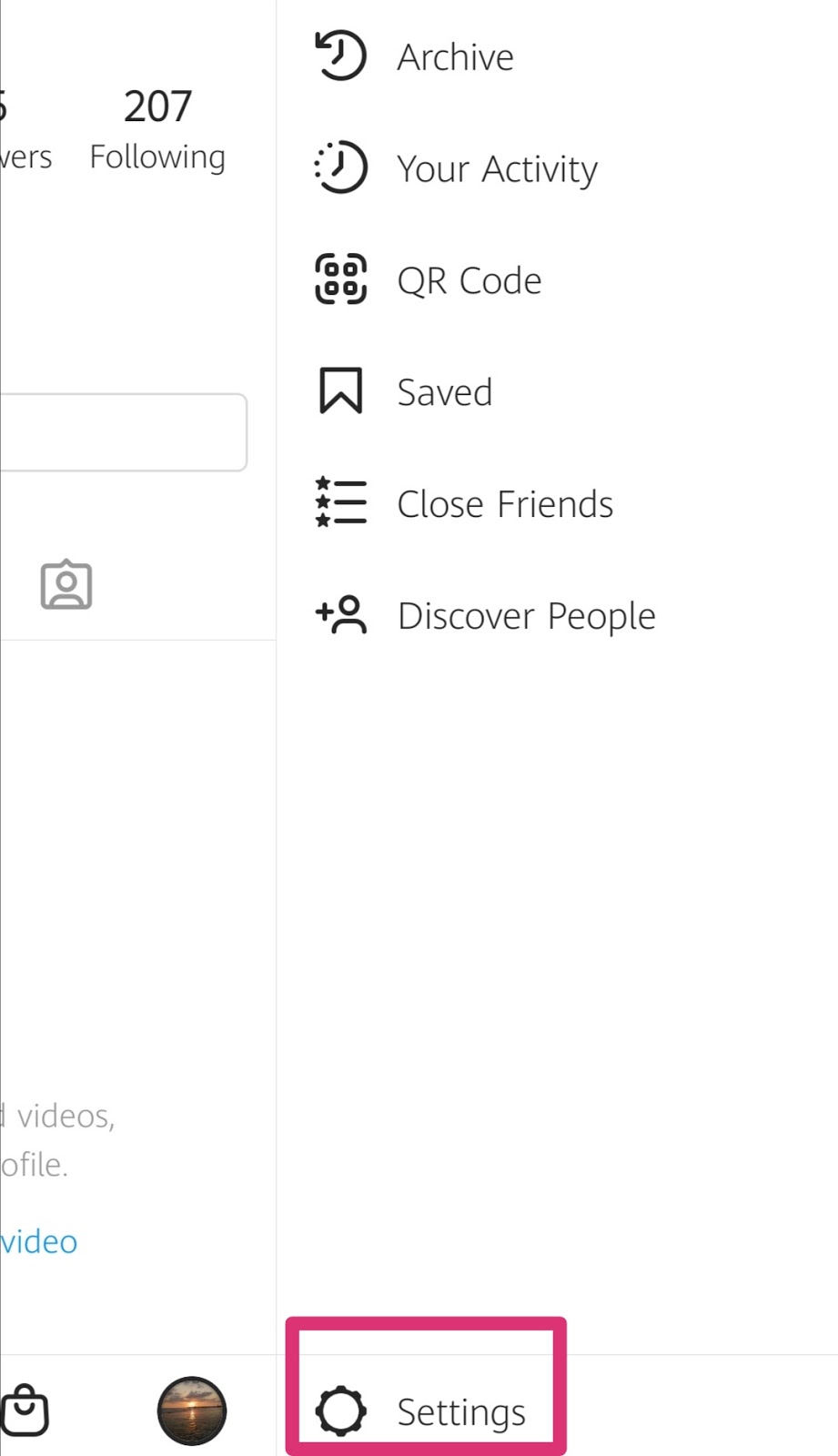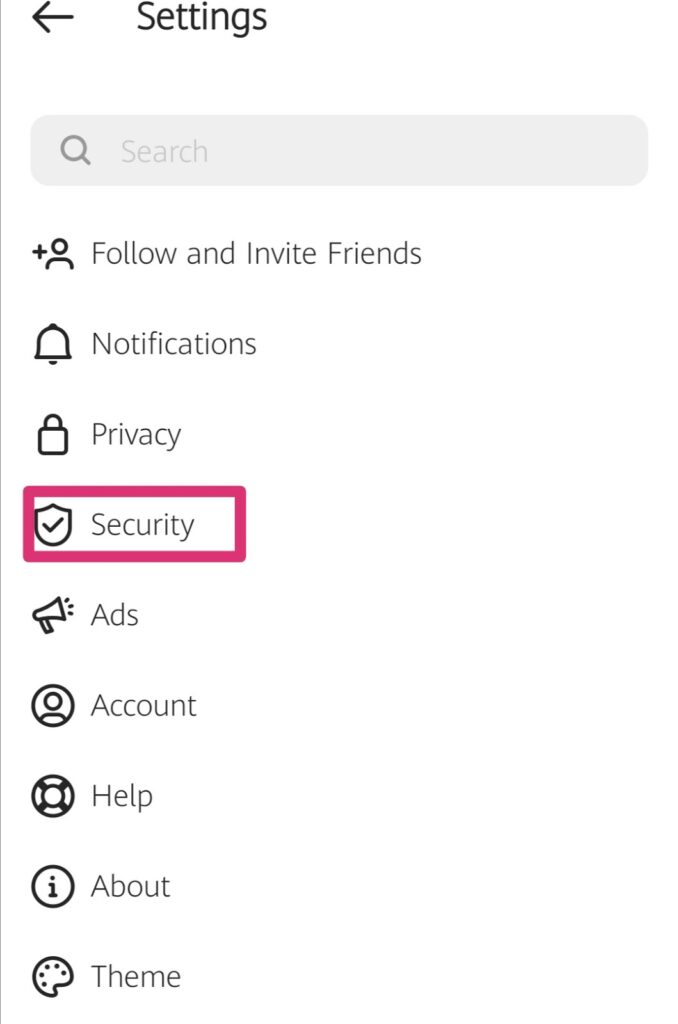 Navigate to Clear Search History (also called Search History) and tap to activate the feature.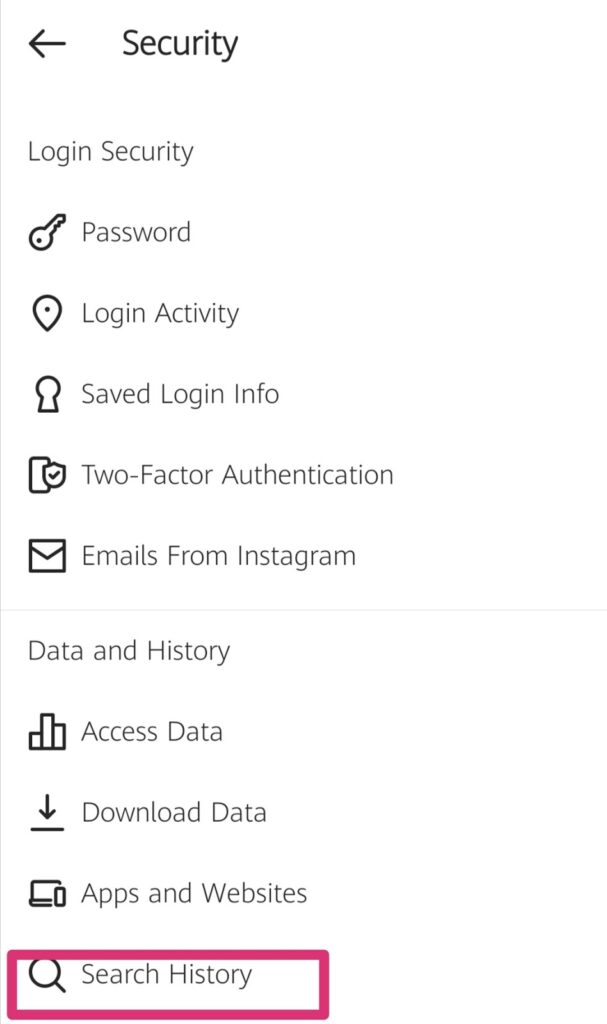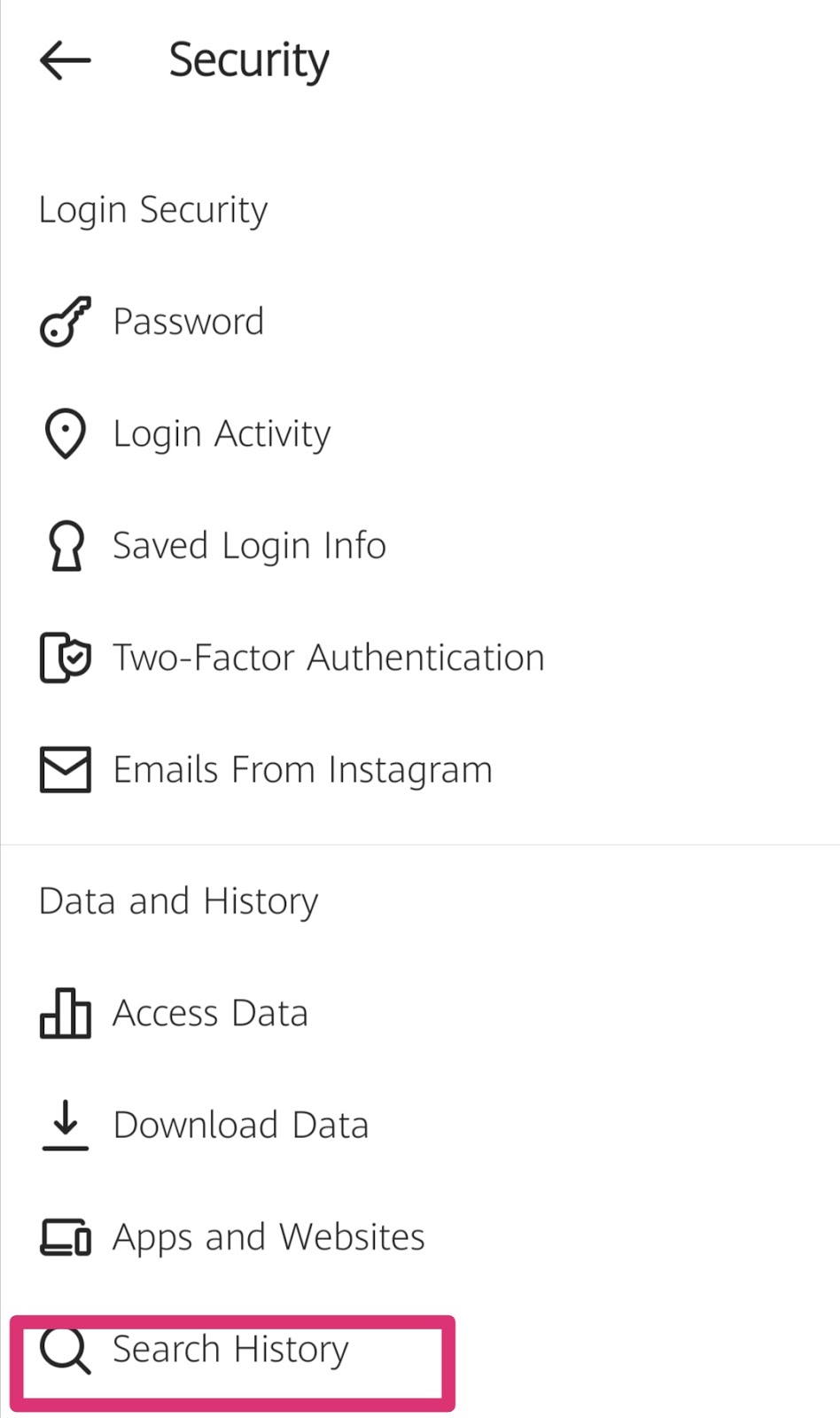 And just like that, your Instagram search history is wiped clean, leaving no digital breadcrumbs behind.
8. Manage Multiple Instagram Accounts
Got big plans for your Instagram empire? Adding more accounts to the mix?
Whether it's for your business ventures, different product lines, or even your fur baby's own account, managing multiple Instagram profiles is a piece of cake.
Follow these steps to make it happen:
Head over to your Instagram profile.

Look out for the gear icon (or spot it under the three horizontal lines if you're an Android aficionado).

Tap "Add Account" at the bottom.

Enter the username and password of the second account you want to add.
And there you go – you've just expanded your Instagram universe.
Oh, and don't worry; managing multiple accounts can be a breeze, too.
Here's how:
When you want to switch accounts, just tap on and hold your profile picture.

Like magic, a list of your accounts will pop up.

Simply choose the Instagram account you want to manage at that moment.
Easy peasy, lemon squeezy!
With this nifty trick, you can seamlessly hop between your various Instagram accounts, keeping them all in check.
9. Improve Your Response Rate With Auto-Complete Quick Replies
Attention, all business accounts!
We've got one of the best Instagram hacks for turbocharging your response time.
Say hello to Auto-Complete Quick Replies – a game-changer for handling standard inquiries with lightning speed.
To get started, follow these simple steps:
Dive into your Instagram Settings and head over to the Business section.

Tap on "Quick Replies."

Now, it's time to create your shortcuts. These nifty little codes will help you enter specific replies in a flash. For example, you can use "colors" as a shortcut to quickly answer common questions about the available colors of your product.

In the "Message" section, type in the actual reply text. Make sure it's concise but informative.
Your Quick Replies are ready to roll! To activate them, either type the shortcut in the comment section – or go for the three-dot chat Quick Replies icon, where you can select the perfect response for the situation.
10. Use Instagram As A Photo Editing Tool
Did you know that you can utilize Instagram as a powerful photo editing tool – even if you don't intend to post those photos on your feed or Instagram Stories?
Yup, that's right. You can have fun experimenting with filters and tweaking your images on IG and still keep the photos in your camera roll – and use them elsewhere.
Here's a clever workaround to repurpose the IG app for photo editing:
Open up your Instagram Settings.

Toggle on the "Save Original Photos" option.

Activate the Airplane mode on your phone.

Take a photo or select one from your camera roll.

Edit the photo to your heart's content using Instagram's editing tools.

Tap on "Share."
Since your phone is in airplane mode, you'll encounter an "Upload Failed" message on your screen – but don't worry. The edited photo will still be saved in your phone's gallery, ready for your other creative endeavors.
Instagram isn't just for posting – so don't hesitate to unleash its photo editing capabilities!
Instagram Hacks: Bio & Profile Edition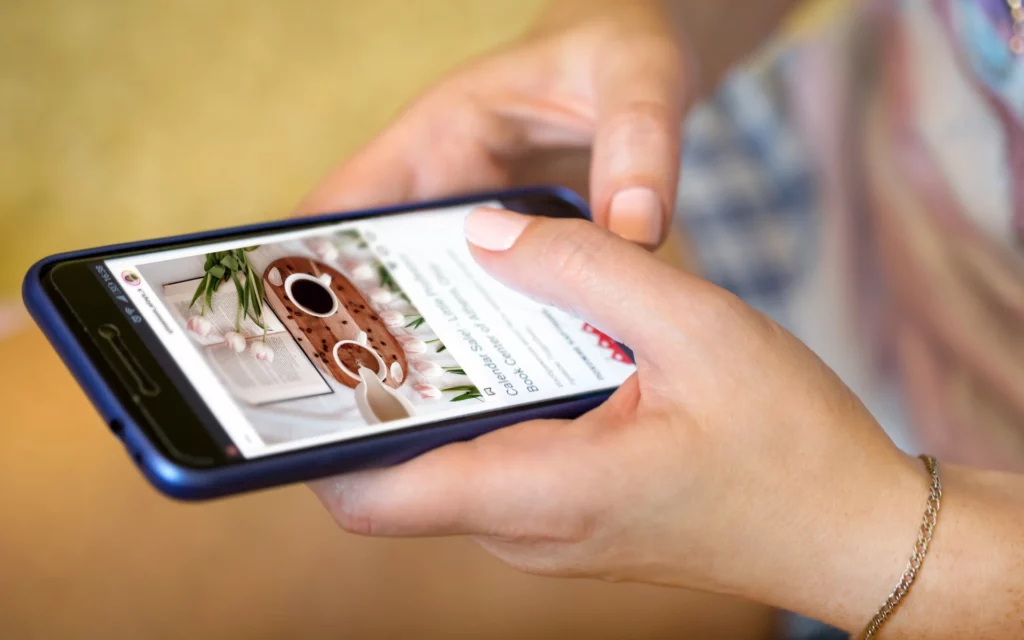 Now, it's time to unlock the hidden potential of your bio and profile with the following Instagram hacks.
1. Spice Up Your Bio With Special Characters
Customizing your Instagram bio doesn't end with you adding unique fonts to it. In fact, you can also customize it with special characters.
By incorporating these special characters, you can infuse personality into your brand or personal account – making it stand out from the crowd.
You might think, why the tutorial when you can just Google the symbol you need and copy and paste it to your bio?
Well, sure, in some cases, this will work perfectly fine.
However, let's not forget that not everything you find on the Internet is perfectly safe and reliable, right? Plus, it might not always work – and you could end up with a weird-looking symbol. 
To ensure a seamless and secure experience – especially for business accounts – it's best to follow these tried-and-true methods.
If you're using a mobile device:
Install a free app like "Character Pad" on your phone.

Open the app, where you'll find a treasure trove of characters.

Double-tap the desired character and copy it to your phone's clipboard.

Go to your Instagram profile and select "Edit profile."

Long-press the spot in your bio where you want to add the character and choose the "Paste" option.

Click "Done," and voila! Your bio just got a fresh new look.
If you're using a PC:
Open Microsoft Word on your computer.

Access the "Symbol" option in the menu bar.

Find the symbol you want to use, select it, and copy it to your clipboard.

Head to your Instagram profile and select "Edit profile."

Long-press the spot in your bio where you want to add the character and choose the "Paste" option.

Click "Done," and there you have it – a revamped bio ready to impress.
 Your profile will surely stand out with this simple Instagram hack.
2. Make your Instagram Bio Explore-Page Ready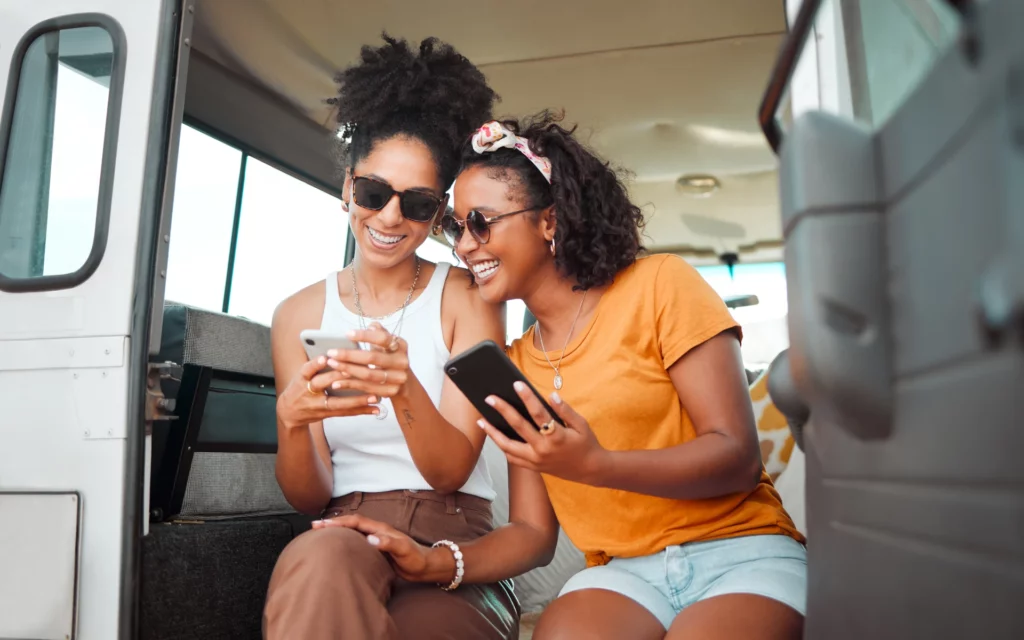 Want to increase your chances of appearing on the coveted Explore page? Well, then, it's time to optimize your Instagram bio for maximum discoverability.
While a solid Instagram hashtag strategy is essential, there's more you can do to catch the algorithm's attention.
The Explore page curates content based on topics and keywords. So, why not make these work in your favor?
Don't leave it all up to chance. Utilize every Instagram feature and hack available to shine the spotlight on your profile, captivate new Instagram followers, and take your profile to new heights.
Start by incorporating relevant keywords and topics into your Instagram name and bio.
Let's say you're a makeup artist looking to attract attention from those exploring the makeup category. Add "makeup" to your IG name to instantly promote your profile to the right audience. But don't stop there. You can sprinkle important keywords – such as "natural look," "glam makeup," "wedding makeup," "contour," and more – throughout your bio, too.
By strategically including these keywords and related topics in your bio, you'll significantly improve your chances of getting noticed by the Explore page algorithm.
3. Hide (Or Remove) Posts You're Tagged In
Got some user-generated content that doesn't align with your aesthetic or values? Or perhaps your friends tagged you in some less-than-flattering photos from your group vacation?
No need to worry:
You have the power to control which tagged photos will appear on your IG profile – and which ones will remain hidden.
To remove or hide posts you've been tagged in, simply follow these steps:
Go to your Instagram profile.

Tap the person icon below your bio to access the "Photos and Videos of You" tab.

Find the post you want to remove or hide.

Tap the three dots (found in the upper right corner of the post).

Tap "Tag Options."

Choose either "Remove Me from Post" or "Hide from My Profile," depending on your preference.
And that's it. The post will no longer be visible on your profile.
Pro tip:  If you want to prevent unwanted posts from appearing on your profile in the first place, you can take control of your tagged section. Simply select any photo you're tagged in, tap "Edit" in the top-right corner, and toggle on the "Manually Approve Tags" option. This way, you can review and approve tags before they appear on your profile, giving you greater control over your content.
4. Add Line Breaks To Your Bio To Boost Readability
Want to make your Instagram bio more visually appealing and easy to read? Adding line breaks can do wonders for its overall look.
Here's a simple way to achieve that polished appearance:
Open your Notes app or any other text editor.

Type out your bio, including the desired line breaks.

Select and copy the entire text.
Now, let's apply those line breaks to your Instagram profile:
Go to your Instagram account and open your profile.

Tap on the "Edit Profile" option.

Paste the copied text from your Notes app into the bio section.

Select "Done" to save the changes.
Remember, you can also apply line breaks to your captions in a similar manner.
Instagram Hacks: Posts, Stories & Reels Edition
Next up, we have the ultimate list of Instagram hacks for your posts, Stories, and Reels that will boost your Instagram presence!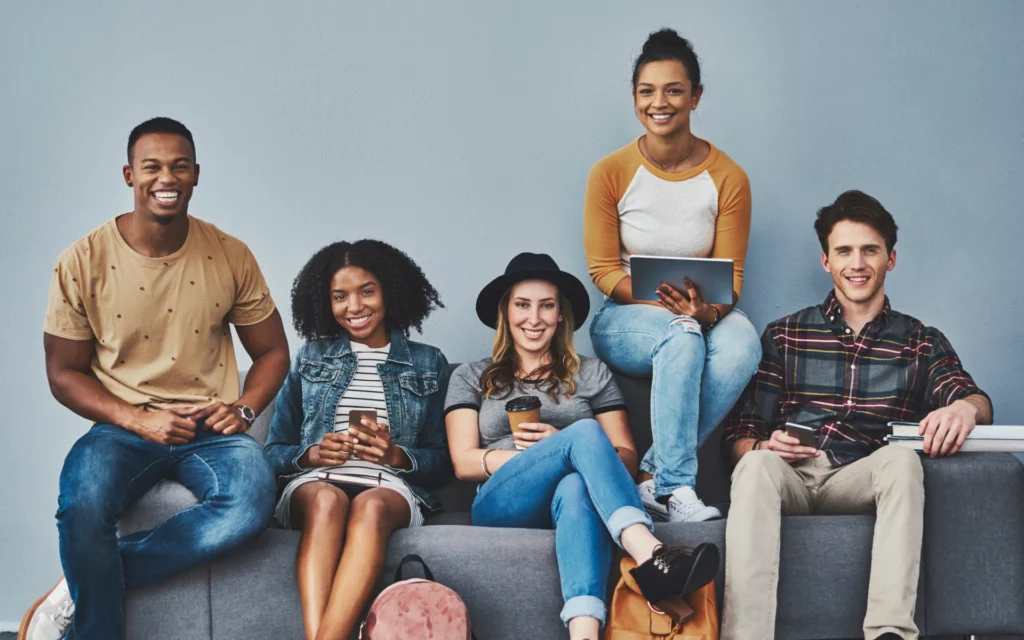 1. Organize Your Instagram Filters
There's no need to waste time scrolling through filters you don't use – not when there's a way for you to keep your go-to Instagram filters at your fingertips for quick editing whenever you want to create a new post.
Here's a simple trick to organize and rearrange your filters, so you can easily find your favorites:
Add a new photo and start the editing process.

Once you're at the filters page, locate and tap the "Manage" filters option. 

Press and hold the three grey horizontal lines on the left of the filter. 

Move and rearrange them by dragging them upwards or downwards.

To hide filters you don't use, simply deselect the blue checkmark on the far right of the filter.

Tap "Done."
2. Access The Hands-Free Story Feature
No fancy filming equipment or extra hands to help with your awesome Story ideas? No problem!
Instagram's got your back with the handy (pun intended) hands-free Story feature.
It's a game-changer for unleashing your creativity – and it's super easy to set up, too:
Open up the app and swipe right from your home screen to access the Instagram Story camera.

Look for the "Hands-Free" recording feature (usually displayed as a camera icon with curved lines around it).

Once you're in the hands-free mode, you'll see a record button at the bottom center of the screen – press it.

When you're ready to end the recording, either press the capture button again or wait until the timer runs out, and it stops automatically.
That's it!
With the Hands-Free Story feature, you can effortlessly create captivating Instagram Stories without the need to physically hold the "Record" button.
3. Hide Your Instagram Stories From Certain Users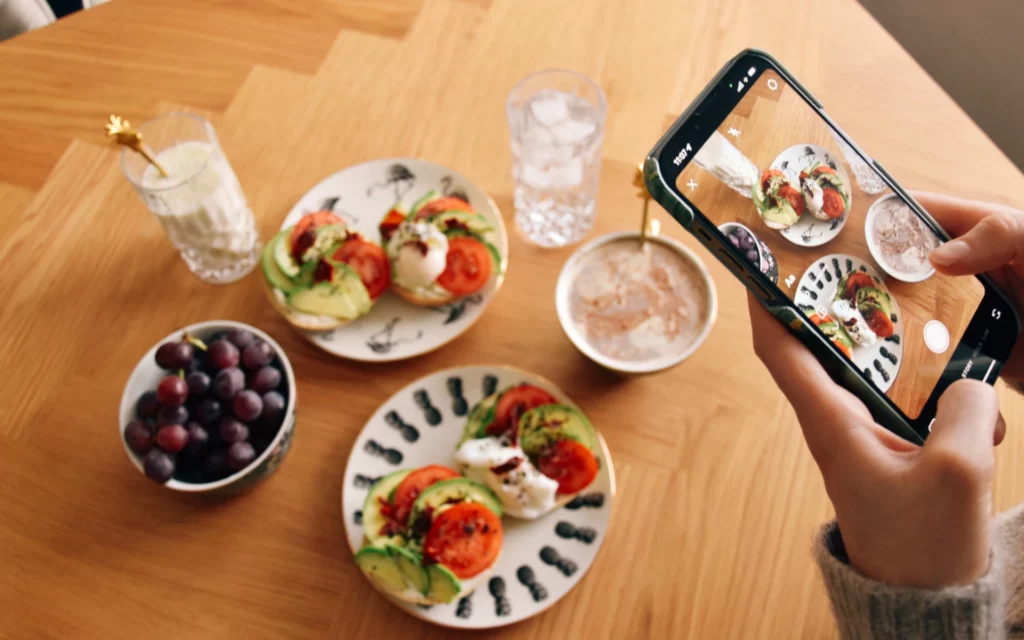 Worried about certain individuals catching a glimpse of your Stories that might not be meant for their eyes? Well, you'll be happy to know that Instagram has a handy feature that allows you to hide your Stories from specific users.
Whether it's your parents, your boss, or even your competitors, you can ensure that certain people won't see the Instagram Stories you'd rather keep private.
The process is pretty straightforward:
Go to your Instagram profile and select the hamburger menu.

Tap "Settings."

In the Settings menu, click on "Privacy" and then choose "Story."

Look for the option "Hide Story From" and select it.

You'll see a list of IG profiles, and you can choose the ones you want to hide your Stories from.

After selecting the desired profiles, click "Done" or tap the checkmark button (for Android users) to save your changes.
Note: If you change your mind at any point and want to unhide your Instagram Stories from specific accounts, simply uncheck the box next to their profile.
4. Spruce Up Your Story Highlights Covers
Want to give your Instagram Highlights covers a personal touch that matches your brand or aesthetic?
We've got just the trick to spruce them up and make them more eye-catching.
Follow these four simple steps to customize your Highlights covers:
Create customized covers: Design or gather the images you want to use as your new covers. You can use graphic design tools – or simply find visually appealing images that represent the content of each Highlight.

Save the covers to your phone gallery: Once you have your new covers ready, save them to your phone's gallery or camera roll. Make sure they are easily accessible for the next steps.

Edit the Highlight: Open your Instagram profile and tap on the "Highlight" icon you wish to change. Then, tap on the "Edit Highlight" button.

Change the Cover: Within the "Edit Highlight" tab, look for the "Edit Cover" feature. Tap on it, and you'll be prompted to select a new cover photo. Choose the desired cover from your phone gallery, and it will be set as the new cover for that Highlight.
There you have it; you just gave your Highlights covers a personalized and captivating look. You can repeat these steps for each Highlight you want to update. 
5. Change The Color Of Individual Letters In Stories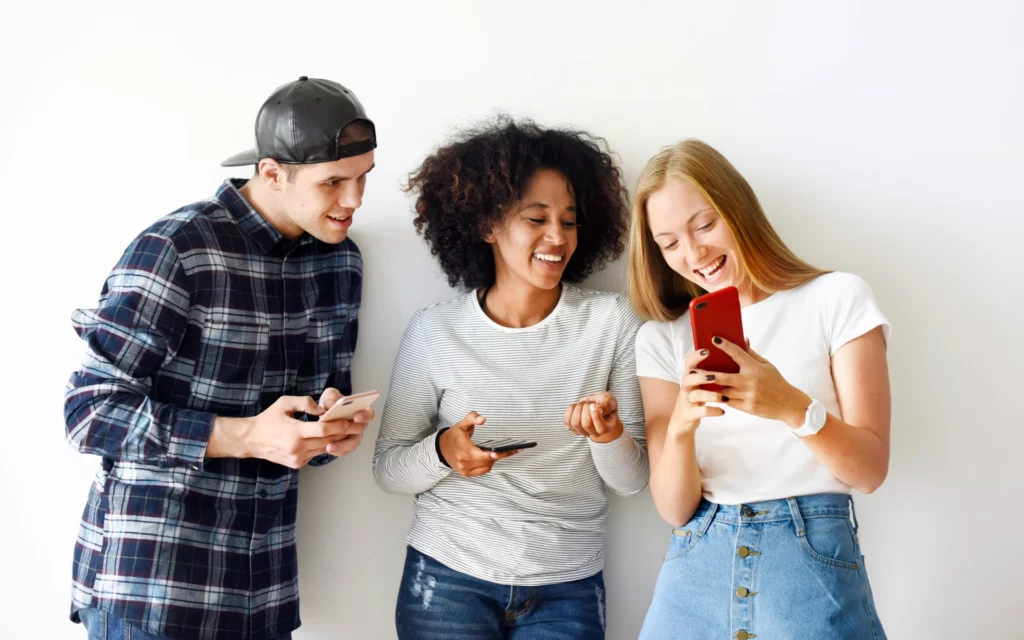 Did you know that you can make your Instagram Stories more visually appealing by changing the color of individual letters?
It's easily one of the best Instagram hacks if you want to highlight specific words or create a vibrant and captivating effect.
And here's how this cool Instagram hack works:
When in the app, open Instagram stories by swiping right on your home screen.

Tap on "Create" to start a new Story.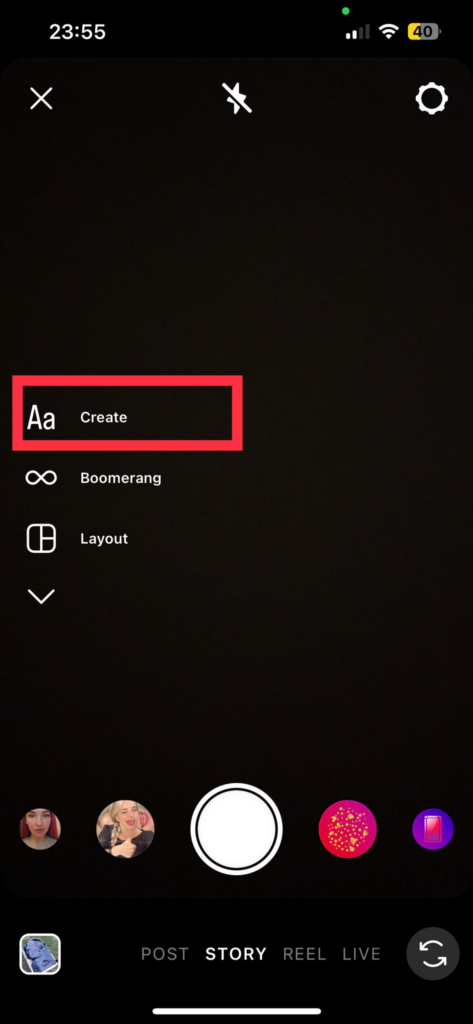 Enter the text you want to customize, and then select the part of the text where you want to change the color.

Press and hold the end cursor of the selected text with your left thumb.

With your right thumb, press and hold the color you want to use for the last letter.

While keeping both fingers pressed, slowly move them to the right simultaneously.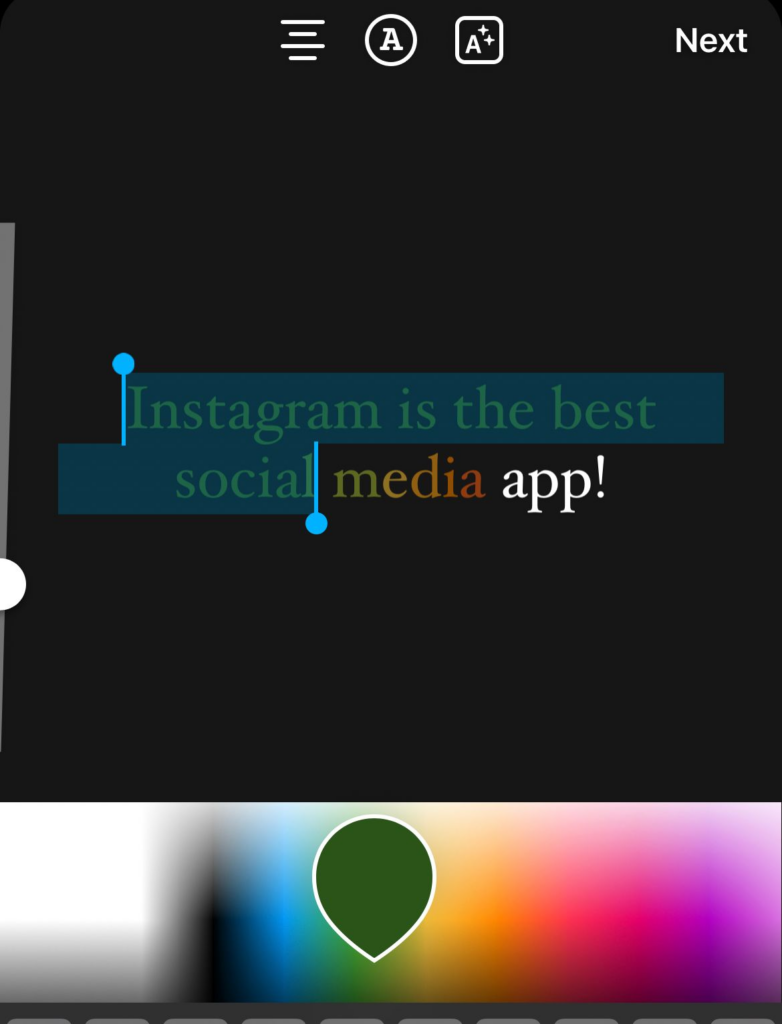 As you move your fingers, you'll notice that your left thumb is unselecting letters while your right thumb is changing the color of each letter it touches.

Release your fingers when you've achieved the desired color effect.
And that's how you can create colorful and dynamic text in your Stories. Pretty cool, right?
Experiment with different color combinations, use your brand colors – or even create a rainbow effect to make your Stories more engaging.
6. Add Music To Your Instagram Stories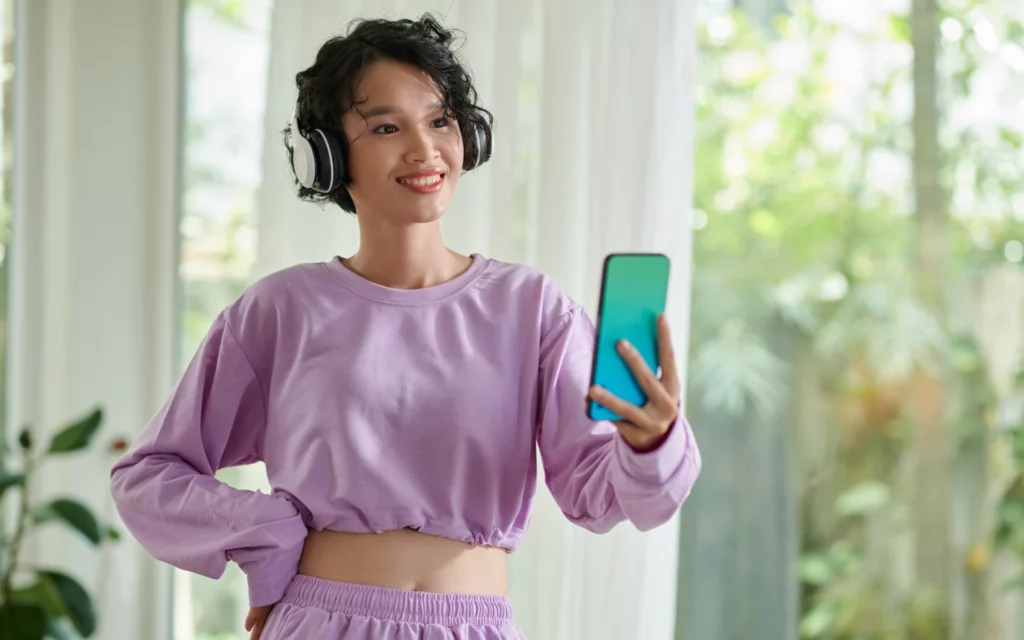 There's an Instagram hack that essentially allows you to add some rhythm and vibes to your Instagram Stories.
Yup, that's right:
You can now jazz up your Stories with your favorite tunes and get those virtual dance parties started!
Here's how you can add music to your Instagram Story:
Capture a photo or video (or select one from your camera roll) for your Instagram Story.

Tap on the stickers icon (the square smiley face) at the top of the screen.

Look for the "Music" sticker option among the sticker choices and tap on it.

You'll be presented with a library of songs to choose from. You can browse popular tracks, search for specific songs, or explore different genres.

Once you find the perfect song, you can preview it by tapping on the play button. If you're happy with your selection, tap on it to add it to your Story.

Customize the appearance of the music sticker by tapping on it. You can change the design, size, and position to fit the creative vision of your Story post.

If you want to highlight a specific part of the song, you can drag the slider along the timeline to select the desired snippet.

You also have the option to add lyrics to your Instagram Story. Simply tap on the lyrics button to choose the style and design that complements your content.

Once you're satisfied with your music sticker and any additional edits, go ahead and share your Instagram Story with your followers. They'll be able to tap on the sticker to listen to the song and enjoy the groove!
Adding music to your Instagram Stories is a great way to evoke emotions and make your content more engaging and entertaining.
So, go ahead – let the music do the talking!
7. Control Your Comments Section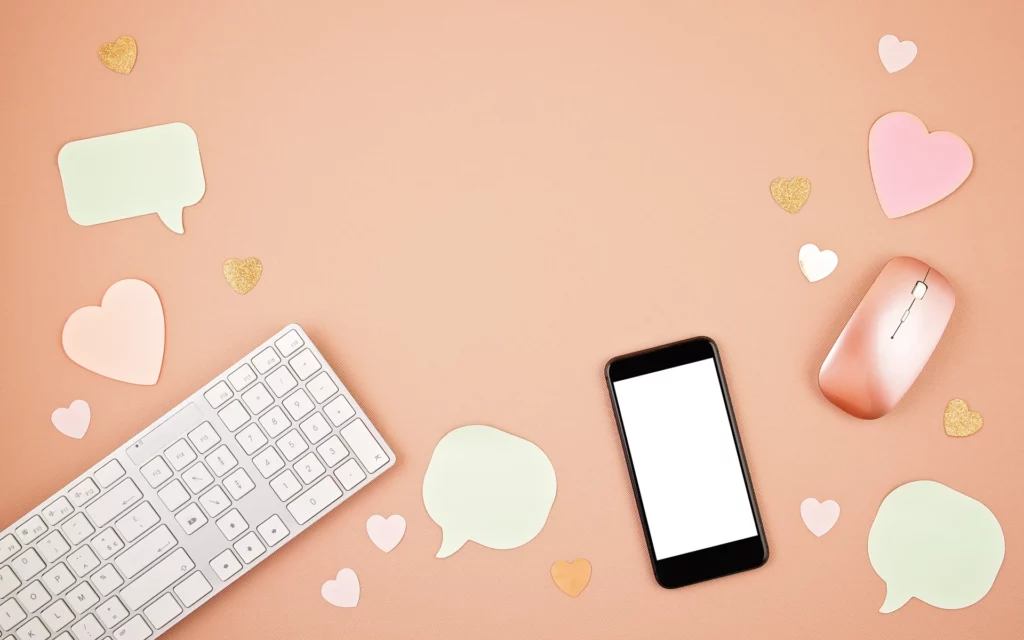 Let's face it, dealing with haters, online bullies, and offensive comments is something none of us want to deal with on Instagram – or any social media platform, for that matter. That's why we're glad to report that there are ways to take control of your comments section and protect your reputation and your business account.
Whether you're looking for a way to protect your precious family memories or your business profile from online trolls, it's best to use one of the Instagram features below. 
Filter Out Specific Keywords In Comments
To prevent specific inappropriate or offensive comments from ruining your mood, simply use the filtering option to stop those from ever appearing under your posts:
Go to your Instagram profile and tap on "Options."

Choose "Comments" and enable the "Hide Inappropriate Comments" option.

You can also manually enter specific keywords that you don't want to appear in the comments section.
Delete Comments You Don't Like 
No need to explain your choices. Your Instagram is your personal brand – and your office, in a way. So, you have every right to remove anything you deem inappropriate or not "on-brand" and nip the negativity in the bud.
Here's how to delete comments:
Simply go to the comment you want to remove and tap the speech bubble icon below it.

Swipe left over the text and click the garbage can icon that appears to delete the comment.
Congrats, you've successfully deleted the comment you don't like. 
Disable Comments For Specific Posts
Don't want to let trolls ruin your perfect Instagram feed photo? That's fine, too. Instagram has a feature that allows you to hide comments on a specific post.
Here's how: 
After posting your image, tap on the "Advanced Settings" option located at the bottom of the caption, location, and tags section.

From the menu that appears, select "Turn Off Commenting" to disable comments for that specific post.
By utilizing these Instagram features, you can create a safer and more positive environment on your Instagram profile. Remember, your account is your online space – and you have every right to curate the comments and protect yourself from negativity.
8. Hide Posts Without Deleting Them With The "Archive" Feature
Now, what if you don't want to delete a post – but you also don't want it to clutter your Instagram profile? That's where Instagram's "Archive" feature comes to play:
You can hide old posts from your profile – without permanently deleting them.
Here's how:
Open Instagram and go to the post you want to archive.

Tap the three dots (found in the top-right corner of the post).

From the options that appear, select "Archive."

The post will be moved to your personal archive, which can be accessed by tapping the clock icon at the top-right corner of your profile.

If you ever want to restore the post to your profile, go to your archive, select the post, and tap the three dots again. Then choose "Show on Profile."
It's a fantastic way to maintain a clean and curated profile while preserving your memories and old posts.
9. Add Auto-Generated Captions To Stories & Instagram Reels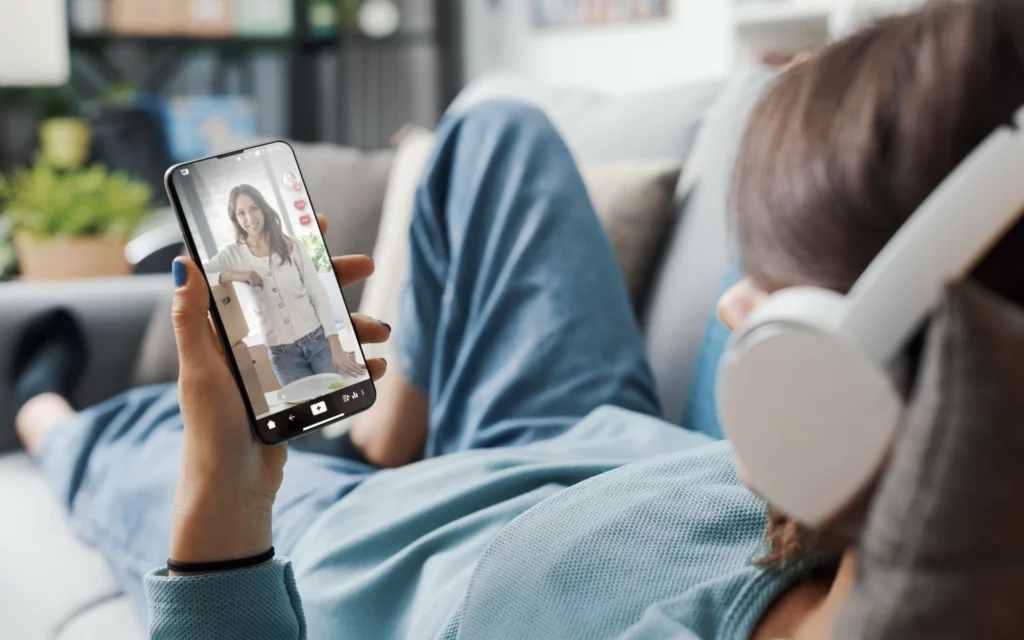 These Instagram features are focused on making your Stories and Reels more inclusive and accessible by adding auto-generated captions.
Here's how:
Open the camera on Instagram and swipe to the "Story" or "Reels" mode.

Record your video content or capture a photo.

After recording, tap the sticker icon at the top of the screen.

Select the "Captions" sticker from the sticker tray.

Instagram will automatically generate captions based on your audio.

Customize the appearance and style of the captions if desired.

Move and resize the captions to your preferred position on the screen.

Share your Instagram Story or Reel with auto-generated captions.
By adding auto-generated captions, you ensure that people with hearing impairments – and those who simply prefer to watch content with captions – can fully enjoy and engage with your videos.
10. Remix Reels To Engage With Other Creators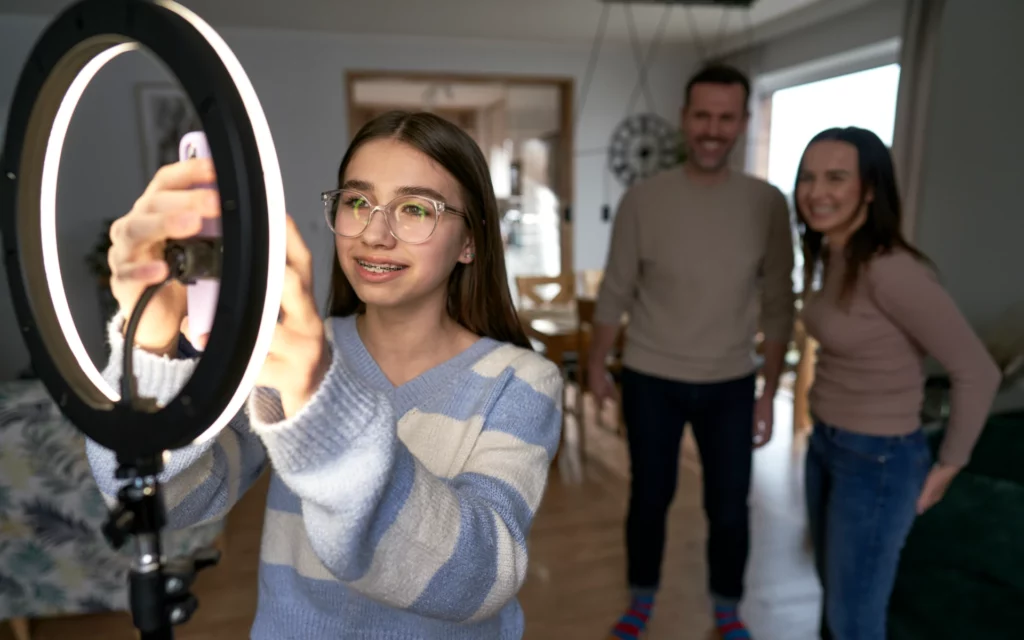 Ready to take your creativity to the next level and collaborate with other creators on Instagram? With the Remix feature – easily one of the best Instagram Reels hacks out there – you can put your own spin on someone else's video and create a unique collaborative masterpiece.
It's time to join forces and bring your content to new heights – and we'll show you how below:
Find a Reel you want to remix.

Tap the "Remix" icon.

Create your own version using your camera.

Add effects, filters, and captions to customize your remix.

Share your masterpiece and, of course, credit the original creator.
Remixing Reels opens up a whole new world of creative possibilities and allows you to connect with fellow creators, engage with their content, and showcase your unique perspective.
11. Sell More Products With Shoppable Posts
Looking to boost your online sales and make it easier for your followers to shop for your products? Well, then, it might be time to start using Shoppable Instagram posts.
Here's how to get started:
Ensure your Instagram account is set up as a business account and linked to a Facebook Page.

Connect your Instagram account to the Facebook Catalog Manager. That's where you'll upload and manage your product inventory.

Create a post featuring the product you want to sell. Add an appealing caption and engaging visuals.

Tap on the "Tag Products" option as you compose your caption.

Select the specific products in the photo that you want to tag and provide relevant product information.

Preview your post to ensure everything is in order.

Share your post, and it will appear on your followers' feeds with a small shopping bag icon in the corner.

Users can tap on the tagged products in your post to view more details, including pricing and a direct link to purchase.

Monitor the performance of your Shoppable Posts through Instagram Insights to understand which products are resonating with your audience.
Start selling more effectively and providing a convenient shopping experience on Instagram today!
Final Thoughts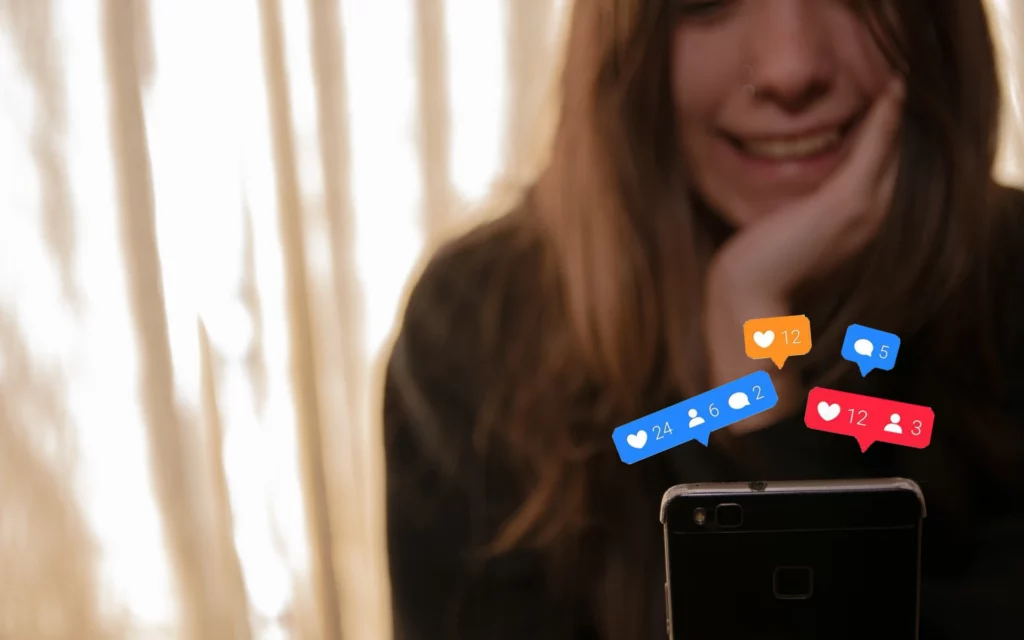 Instagram's not just a platform for sharing photos and video content – it's a powerful tool that can elevate your online presence and boost your engagement.
By utilizing the various Instagram hacks mentioned in this article, you can enhance your profile, engage with your audience – and optimize your social media strategy.
To take your Instagram game to the next level and grow your account even further, consider signing up for Flock Social. Our expertise in Instagram growth can help you reach new heights and maximize your social media presence.
So, what are you waiting for?
Sign up for Flock Social now to supercharge your Instagram growth and unlock the full potential of your profile!