Want to know when your favorite people or businesses share a new post?
Need to speed up your responses to your community?
Don't want all tagged posts showing?
Look no further. 
Today we're breaking down these and many more essential Instagram hacks, tricks, and features you need to implement to step up your IG game. 
Whether you are managing your business Instagram page, or you need some help leveling up your influencer profile, these hacks will help you save time and take your Instagram profile to the next level. 
General Instagram hacks
Instagram Hacks – Bio and Profile Edition
Instagram hacks for Posts and Stories
Looking for more Followers?
General Instagram hacks
First things first, let's get you up to speed with some of the general Instagram features and tricks you probably didn't know existed.
Never miss a post
Want to know what your competition is doing at all times? Have a favorite business/influencer or industry account you want to keep up with? 
Don't let it get buried under a ton of other content. 
You can turn on the notifications for each profile you wish to keep an eye on. 
Here's the step-by-step:
Enable notifications on your phone: 
For iOS – Go to Settings – Notifications – Instagram, and tap Allow Notifications 
For Android – Go to Settings – Apps – Instagram, and turn on the option to show notifications
Go to the Instagram profile you wish to show notifications for 
Tap the bell icon in the upper-right to show Notifications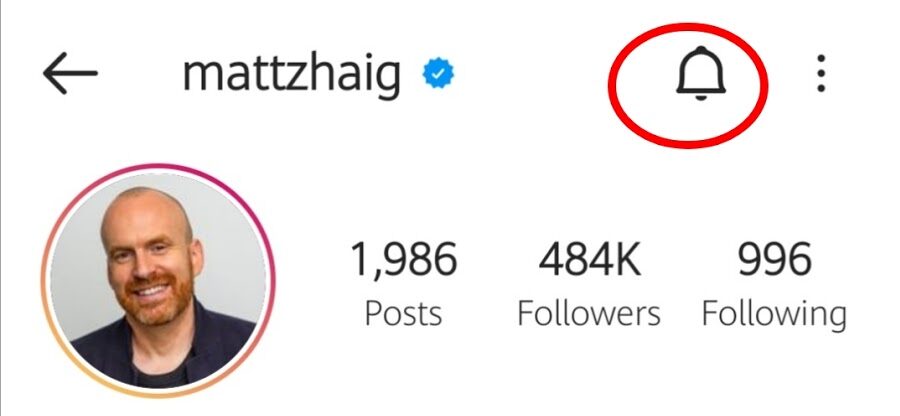 Turn on the notifications for posts, Stories, or IGTV from the menu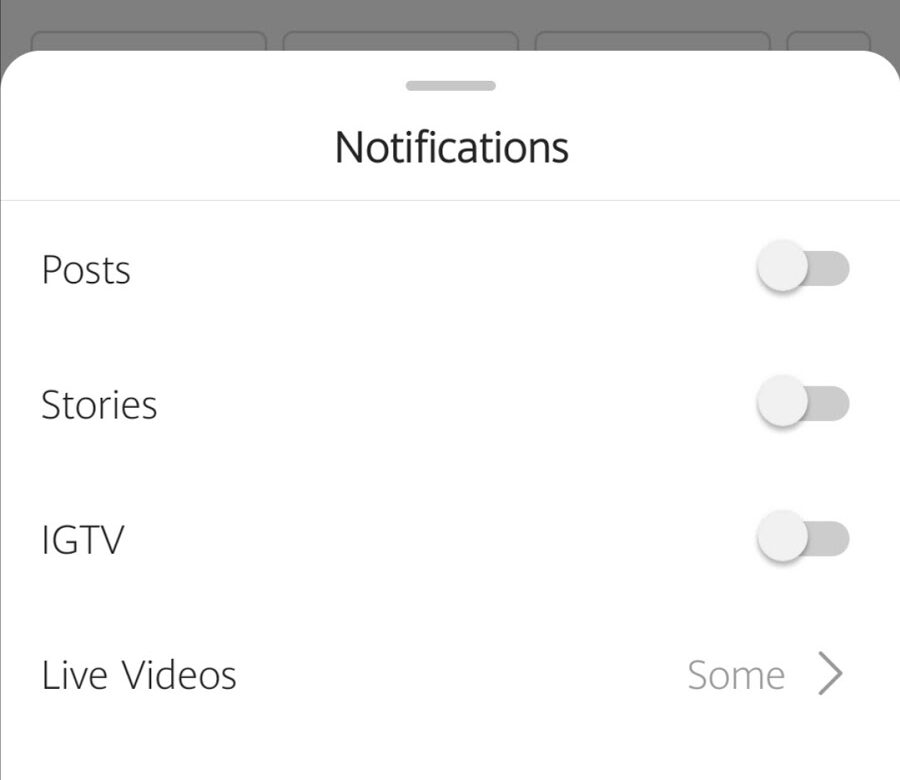 And now, you can stay updated on your favorite profile content.
To turn off the post notifications, just repeat the process and toggle the notifications off. 
How to not see the posts you don't particularly fancy but don't want to unfollow the account?
Business partners, family members, or colleagues you don't want to insult but can't stand to watch another post about their banana bread recipe? We've all been there. 
The easiest way out? The mute button to the rescue. 
There are two ways you can go about this. 
Option A: 
Go to the user profile you want to mute
Click the Following button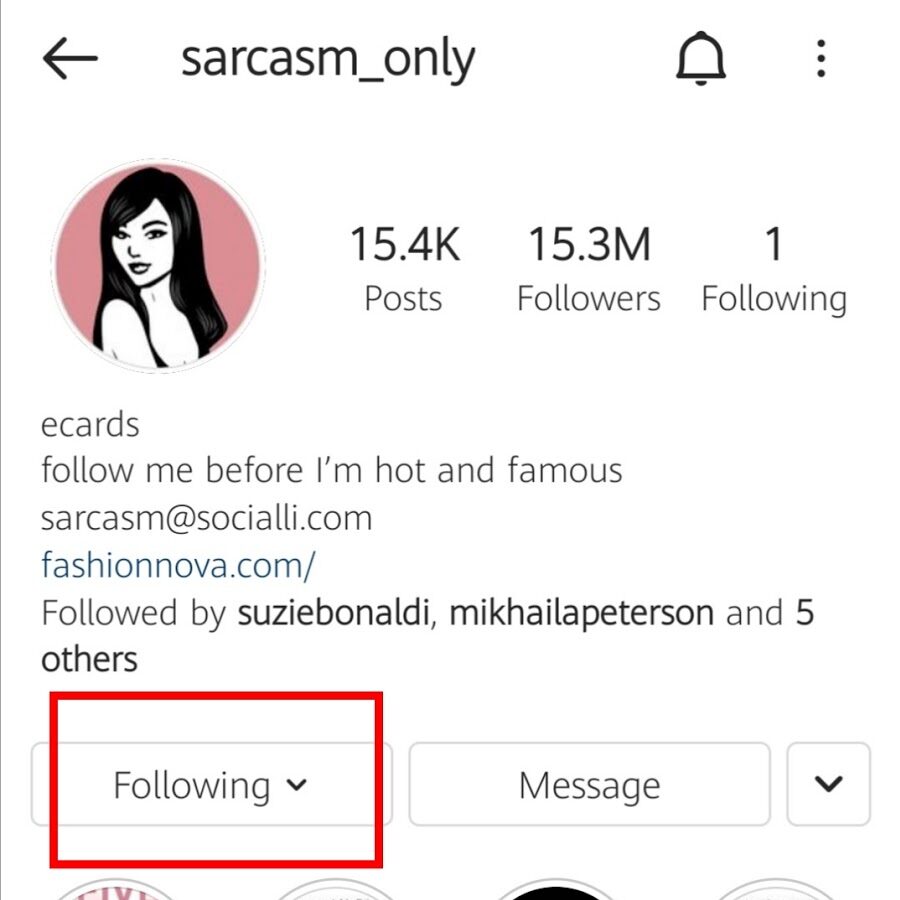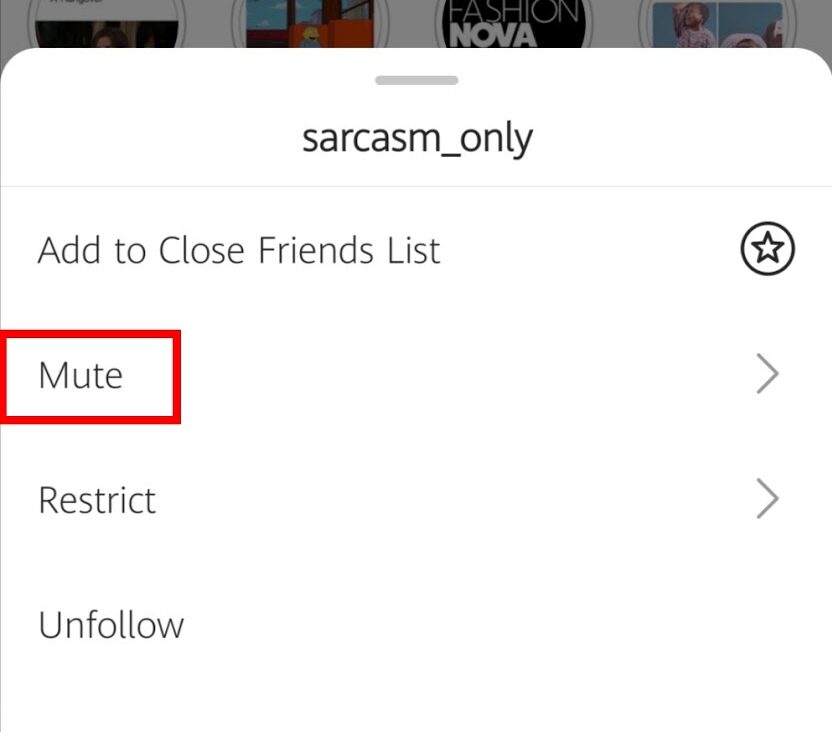 Choose the option to mute posts or Stories and posts.
Option B: 
Go to the post of the profile you wish to mute
Tap the three-dotted lines icon at the top-right of the post
Tap Mute
Choose the option to mute posts, or Stories and posts
And, voila, you're cringe-free and still get to keep your relationships. 
Create a collection of your favorite posts
Want to have your own inspirational mood board? Or a collection of favorite memes just for laughs? 
Keep a unique scrapbook of your favorite Instagram posts in Collections. 
Here's how. 
Once you find the post you want to save, click the bookmark icon in the down-right corner of the post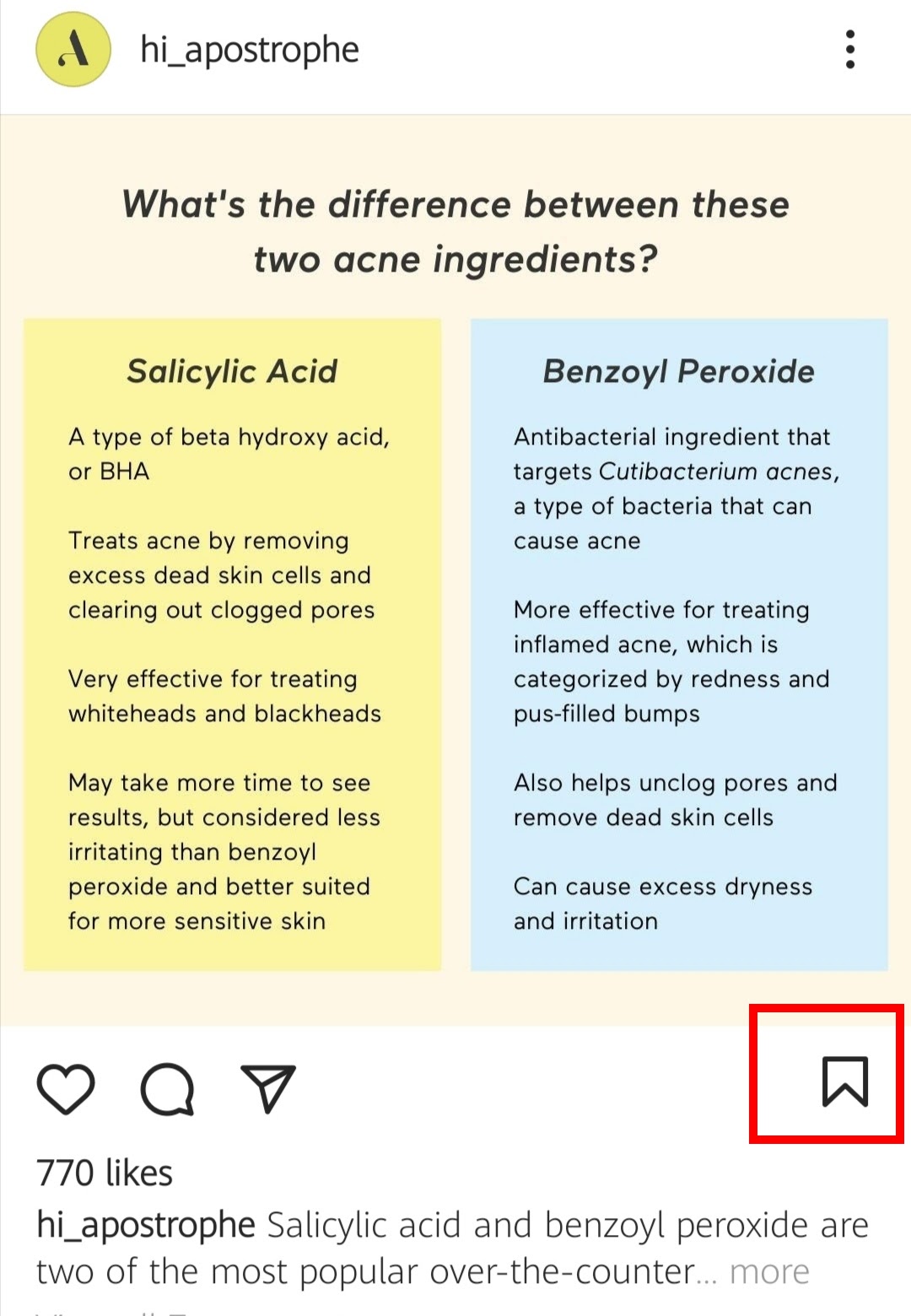 Instagram will automatically send it to a generic collection 
To avoid this, tap the Save Collection option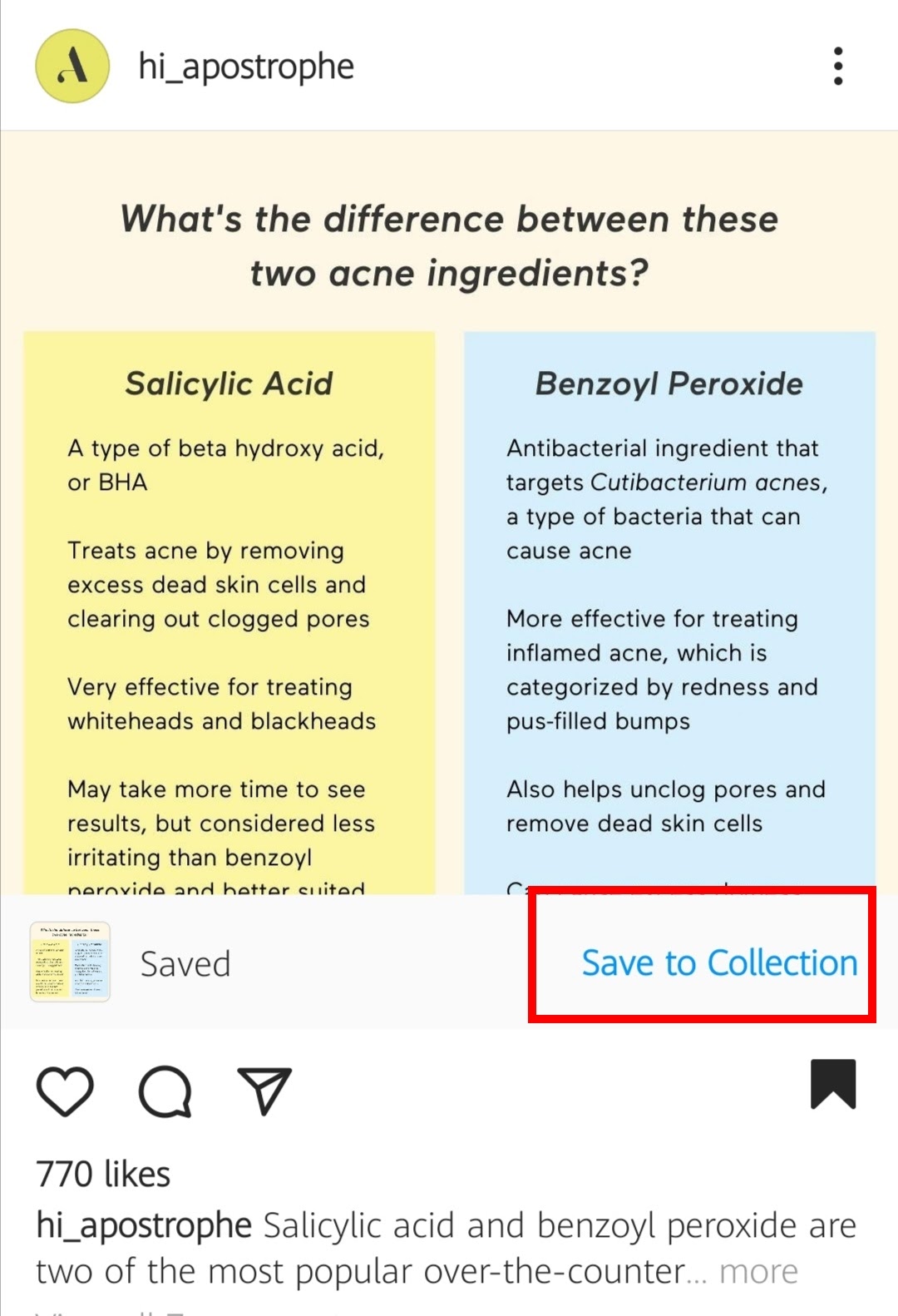 Select the collection you want to save it to or select the + icon to create a new one
And you're done. 
To locate your saved collections:
Go to your profile
Select the hamburger icon 
Tap the Saved option
Track what you like
Speaking of your favorite posts, you can access all of them at once. And while you're at it, why not create a collection right from the posts you've liked? Or un-like some of them, if they don't bring you joy anymore?
Whatever the reason, the way to locate all the posts you liked is the following:
Go to your Instagram profile
Click the three lines/the gear button in the upper-right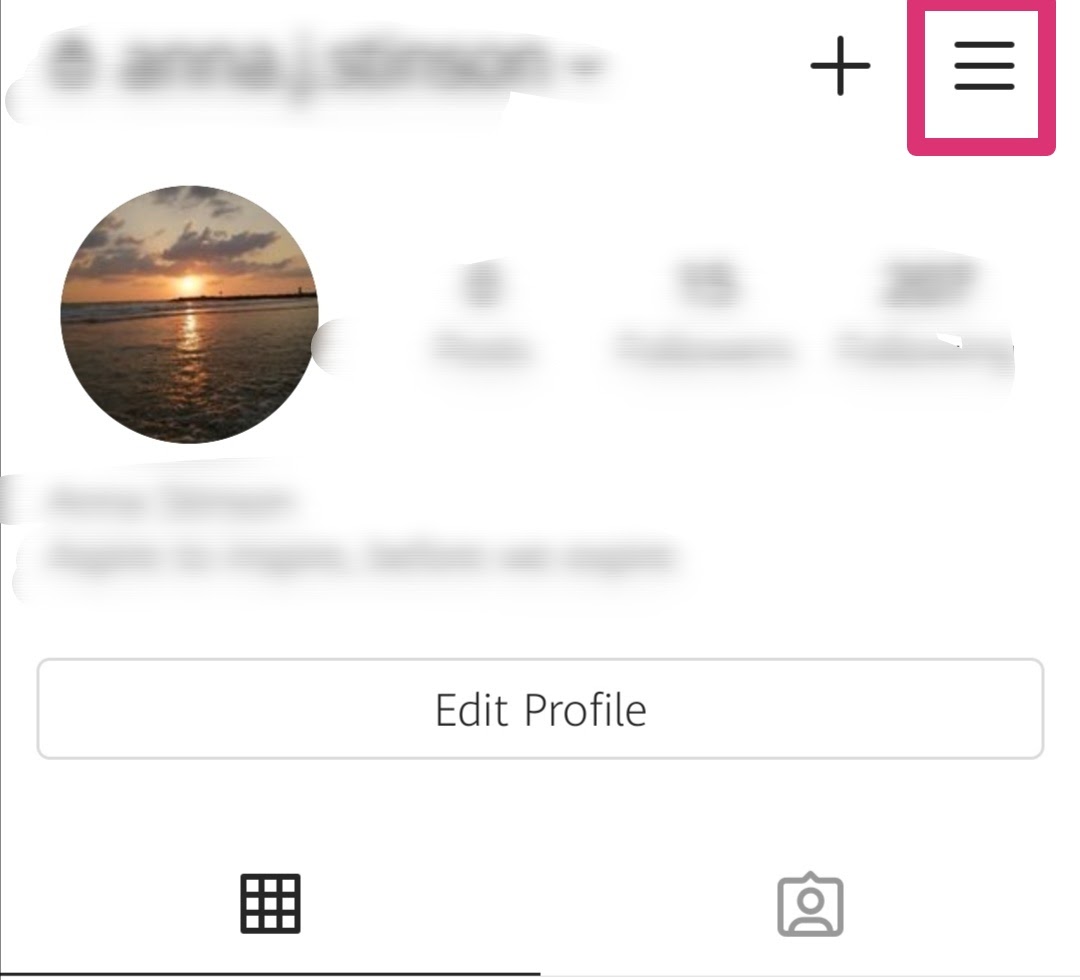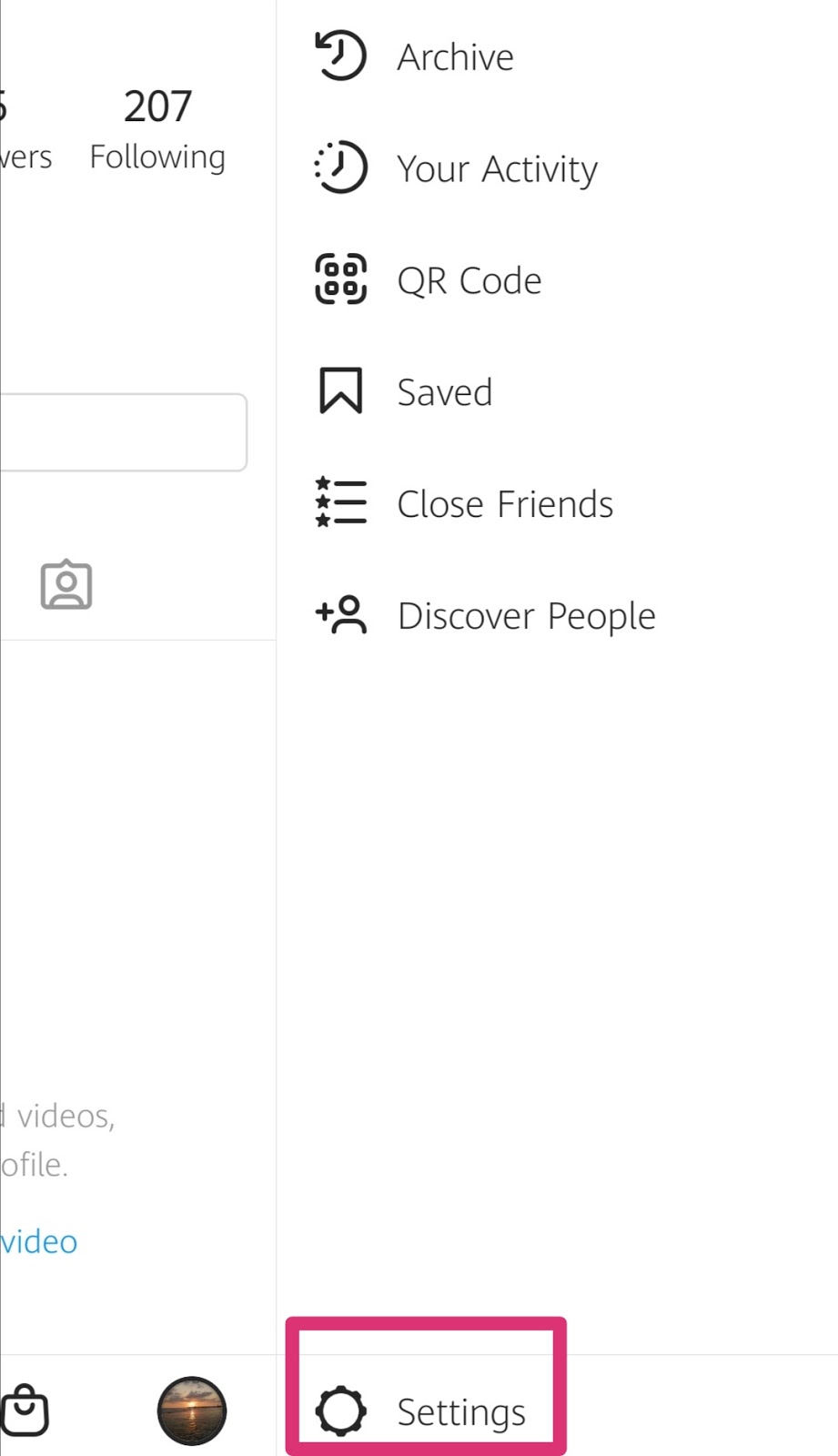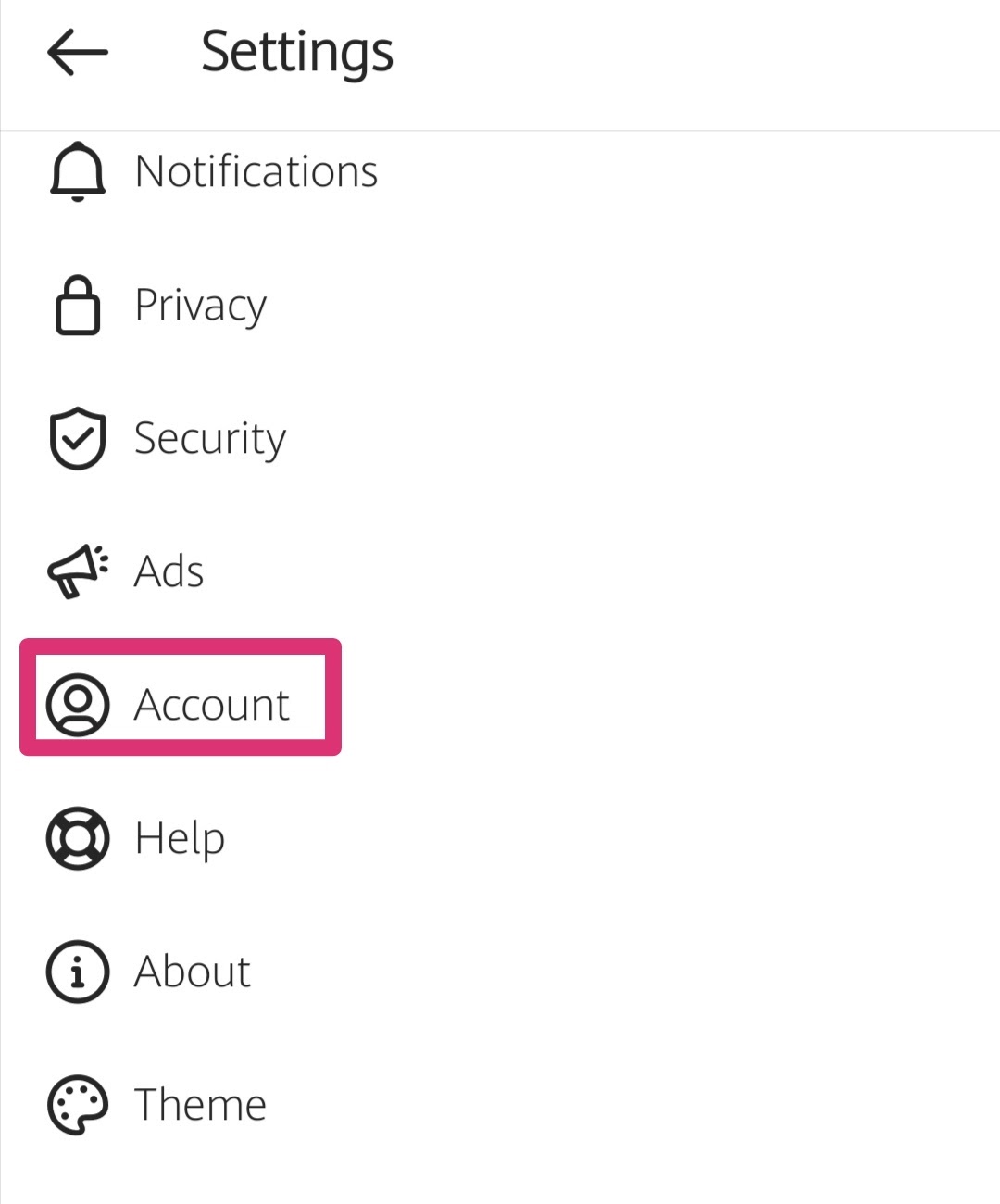 Tap the Posts You've Liked
Here you can access all the posts you've liked so far. You can also choose to un-like any of them. Don't worry. No one will get notified if you do. Tap the heart icon below the liked post to un-like it.
How to never like by accident
Ever stalked your ex's new partner on Insta and accidentally double-tapped their photo from, like, three years ago? 
You want to check out your competition but don't want to leave any unintentional trace?
We've all been there, one way or another. 
But there's a way out of this dread. 
If you want to scroll (and stalk) safely through anyone's feed without the risk of accidentally liking anything, read carefully. 
Go to the profile you want to thoroughly inspect
Turn on the Airplane mode on your phone
Scroll through the photos risk-free
Turn off the Airplane mode to load more photos
Then back on the Airplane mode…
You get the idea. 
Sure, it's not the most time-efficient of activities, but it's still better to be safe than sorry, right?
How to find users without using the Instagram app
If you don't have an Instagram account, or simply don't want to log in, but you want to check out an account, you can do this without using the app itself. 
There are two ways to spy on your favorite Instagram profiles without logging in to Instagram. 
We'll break down both. 
Search by using the username at the end of the Instagram URL
The first, most common way to find users without actually using the Instagram app is to add their username at the end of "www.instagram.com/."
Say you want to check out someone's Instagram page, you would enter www.instagram.com/username in your browser search bar. 
There you can see the profile you wanted and search for other ones in the search bar. 
Advanced Google Search
You can find Instagram users by performing an advanced Google search. Suppose you enter specific search terms and symbols. In that case, you're instructing Google to return the particular website results containing those specific keywords. 
To do this, simply enter: "site:instagram.com [Instagram username]" in the Google search bar, and the profile you want will be the first search result. 
Below, you'll see other profiles containing that same username. For example, suppose the profile in question is a business and includes different areas or product lines with different profiles. In that case, you'll get this in the search results. You can also notice the result with the hashtag containing that exact username if there is one. 
You can repeat the search for any number of users you want. Just be sure to keep everything the same. Change only the username of the profile you want to find. 
Remove all evidence 
Did you know that you can delete all traces of you ever looking up that IG store when looking for that special someone's gift? Or, if you're running a business profile with other team members, maybe you want to hide that you're spending energy spying on your competition? 
Any case scenario – there's a way out. Clear Search History is the feature you need, and here's how to use it:
Open Instagram and go to your profile 
Tap the hamburger menu in the top-right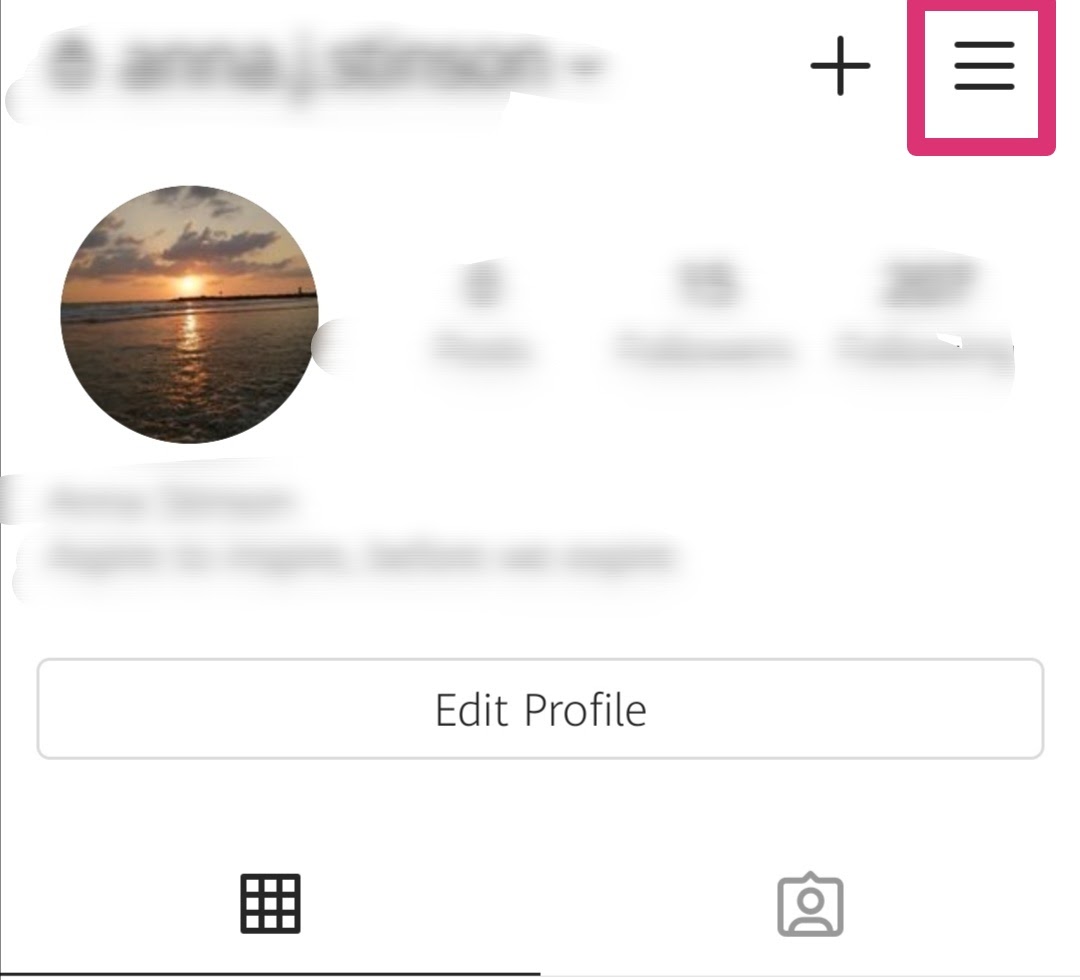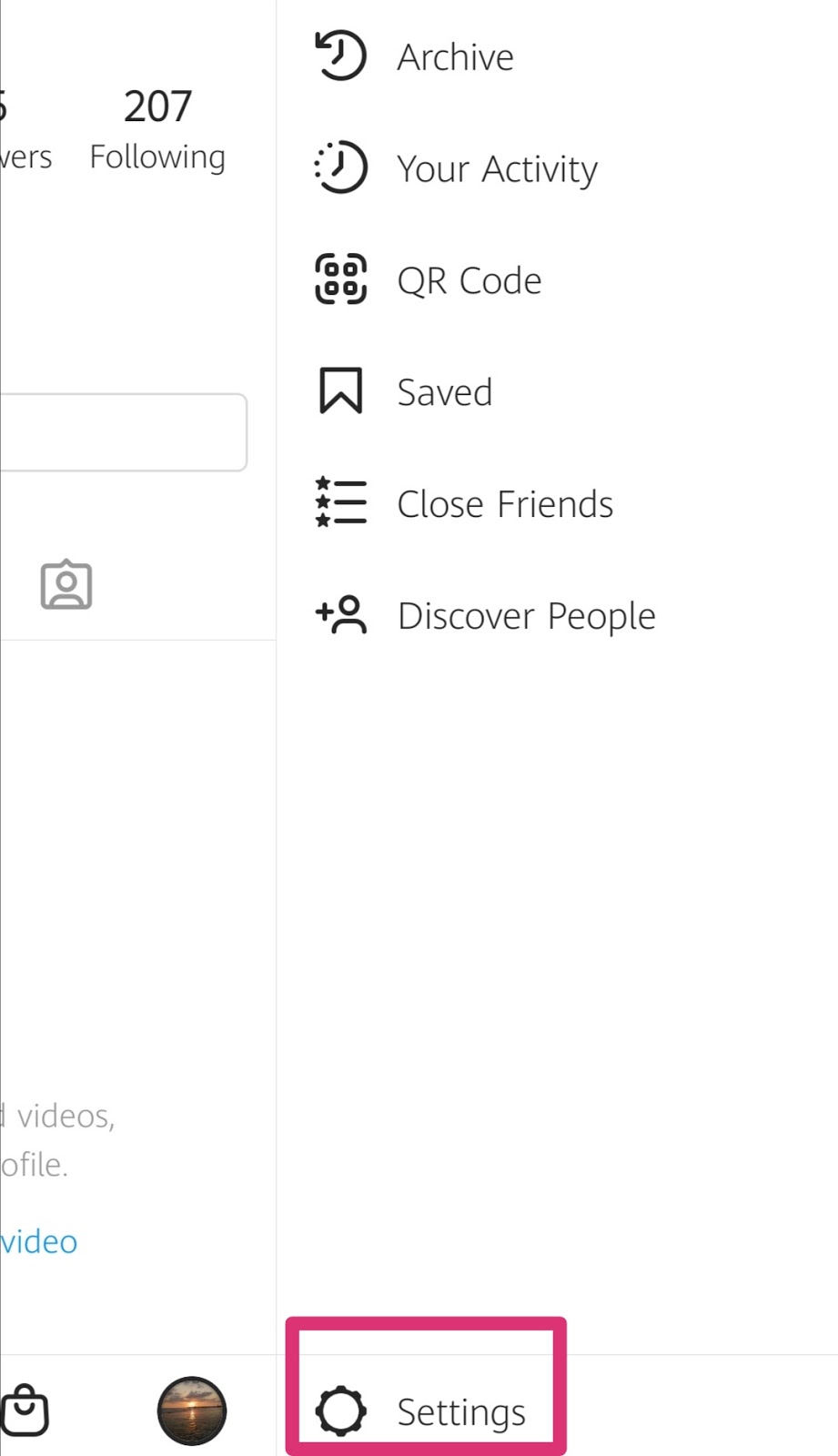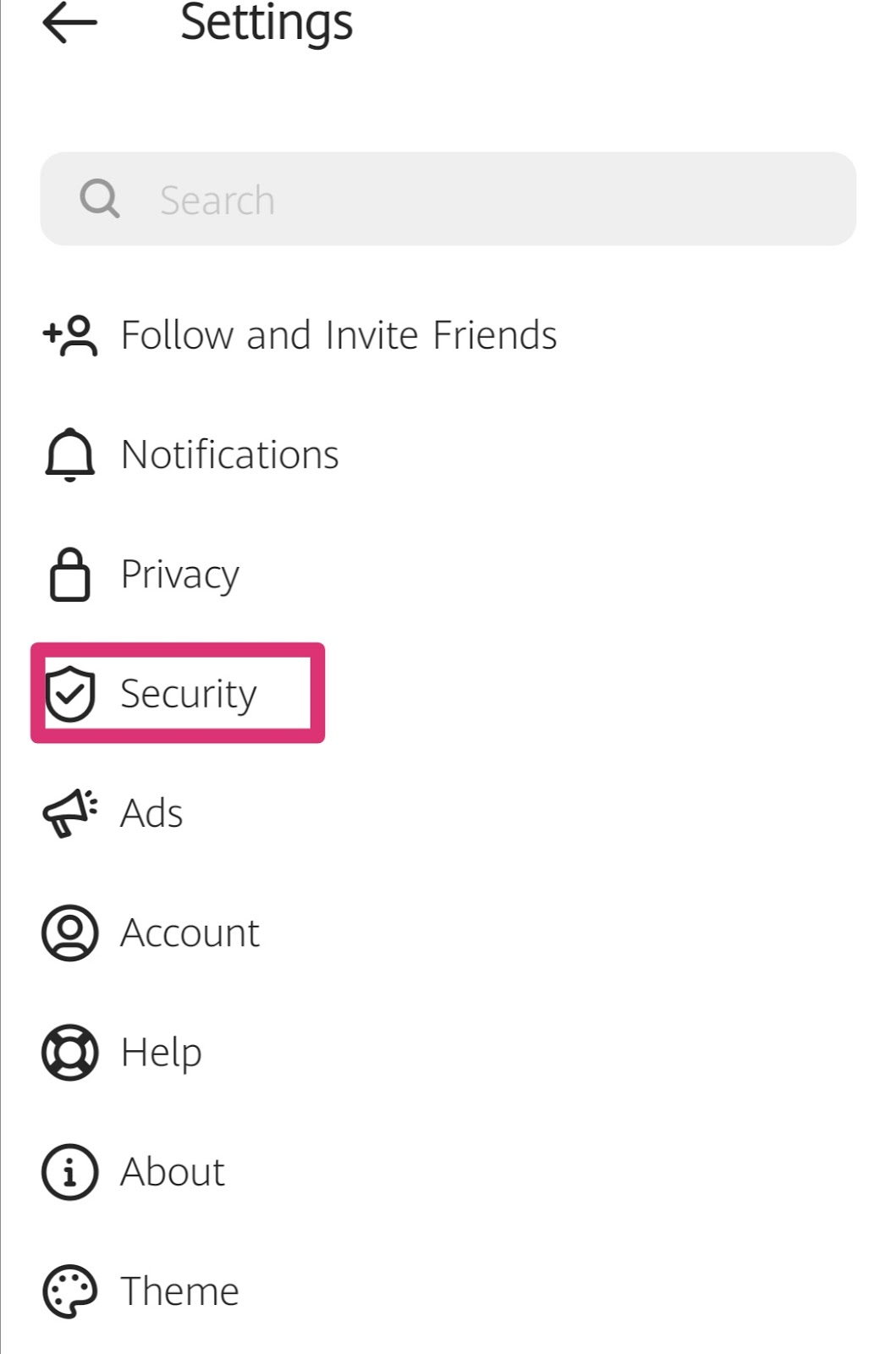 Navigate to Clear Search History/Search History and tap to activate the feature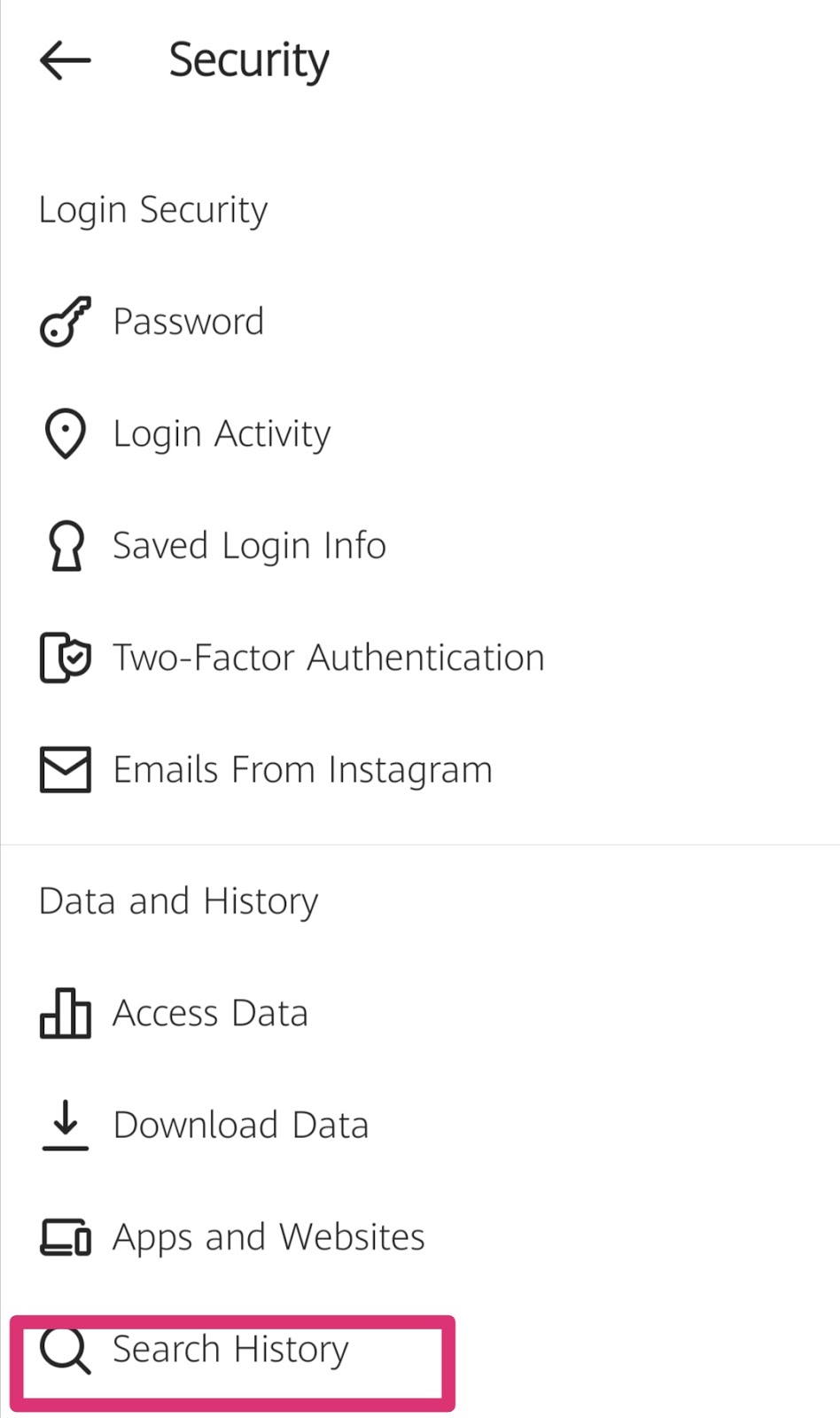 And you're done. 
How to manage more than one Instagram account
Thinking of adding another IG account for your additional line of business, products, or even for your pet? You can add and manage more than one account. Just follow the steps below to learn how.
Go to your Instagram profile
Tap the gear icon, or find it under the three horizontal lines icon if you're using Android
Select Add Account at the bottom of the menu
To add your second account, enter the username and password.
To manage both accounts, you'll need to learn how to seamlessly switch between the two. 
The easiest way to do this is to tap and hold on your profile picture, and your other accounts will show up. Tap the one you want to manage. 
Improve your response rate
This Instagram hack is geared towards business accounts. To reply faster to standard responses, you can use the Quick Replies Instagram feature. 
Here's how to set it up:
Go to your Settings and select Business
Tap Quick Replies 
Add shortcuts that can help you enter the specific reply (For example, you can add 'colors' for the shortcut to reply that answers the common question about the colors your product comes in)
Enter the reply text in the Message section
To activate the Quick Reply, you can type the shortcut in the comment section or select the three-dot chat Quick replies icon to select the reply you want to use. 
Instagram as a tool
You can use Instagram as a photo-editing tool without actually posting anything. Suppose you like playing with all the different filters and photo options but need the photos for some other purposes. In that case, there's a way you can repurpose the app entirely. 
All you have to do is:
Go to your Instagram Settings
Turn on the Save Original Photos option 
Turn on the Airplane mode on your phone
Take a photo (or use one from your gallery)
Edit it the way you want and tap Share
The upload failed message will appear on your screen, but you'll see that the edited photo is saved in your phone gallery.
Instagram Hacks – Bio and Profile Edition
Spice up your Bio with special characters
Besides adding unique fonts to your Instagram Bio, you can also customize it with special characters. Add a little bit of personality to your brand or personal profile by including special characters not found on a regular keyboard. 
You might think, why the tutorial when you can just Google the symbol you need and copy and paste it to your Bio? In some cases, this will work perfectly fine. Yet, let's not forget that not everything you find on the Internet is perfectly safe, right? Moreover, it doesn't always work, and you can end up with a weird-looking symbol. 
To be sure you're on the safe side of things, it's best to use the tried and tested ways, especially when using Instagram for business. You'd want everything to look great and run smoothly. 
Here's how to achieve an original look with special characters in your Bio.
To add special characters from your mobile:
Install one of the free apps like Character Pad to your phone
You'll notice it's packed with almost all characters you can think of 
Open the app and double-tap the character you want to use in your Bio
Copy the character to your phone clipboard
Go to your Instagram profile Bio and select Edit profile 
Press the place in your Bio where you want to enter the character until the Paste option shows up
Click Paste and Done, and, voila, you've revamped the look of your Bio.
You can also add special characters without an app from your PC.
Here's how:
Open Microsoft Word on your computer
Select the Symbol option in the menu bar
Navigate to the symbol you want to use and select and copy it to your clipboard
Go to your Instagram profile Bio and select Edit profile 
Press the place in your Bio where you want to enter the character until the Paste option shows up
Click Paste and Done
And you're good to go. 
Make your Instagram Bio Explore Page Ready
You're probably familiar with how a solid hashtag strategy can optimize your way to Explore page. However, there's more you can do. And it's got to do with your Bio. 
If the Explore page is where you want to appear (and who doesn't), you can't leave it to pure luck. Use all the help, and every possible Instagram hack out there to get your profile in the spotlight. 
Explore page sorts out Instagram content by topic and keyword. These include anything from Sports and Music to Fitness and Décor. Besides adding hashtags that include these categories and keywords, you can also make them a part of your Instagram name and Bio. 
Say you're a makeup artist. You can add Makeup in your IG name to better promote your profile, i.e., get discovered by people exploring the makeup category. Enter some of the most important keywords and related topics in your Bio to improve your chances. In this case, it could be things like the natural look, glam makeup, wedding makeup, contour, and more. 
Hide your weak moments 
Have a bunch of user-generated content that doesn't really fit well with your aesthetic, branding, or overall values? Your friends tagged you in some unflattering photos from your last group vacation?
No worries. What ends up in the tagged section doesn't have to stay in the tagged section. 
All you need to do to remove or hide the posts you've been tagged in is to:
Go to your Instagram profile
Tap the person icon below your Bio 
Once you're in the Photos and Videos of You tab, tap the post you don't want to show on your profile
Click the three dots icon in the upper right of the post and tap the Tag Options 
Choose either Remove Me From Post or Hide From My Profile depending on what you want to achieve
And that's it. 
Pro tip: To prevent unwanted posts from appearing on your profile, you can gain control over your tagged section. Select any photo you're tagged in and tap Edit in the top-right. Toggle on the Manually Approve Tags option.
Let the paragraphs in your Bio breathe
Add line breaks to your Bio for a more polished look. Let's face it – the 'gram is all about the aesthetic. Revamp the visual look of your profile and Bio and break up your paragraphs. 
Here's how to do this:
Go to your Notes app 
Type out your Bio with line breaks
Select all and Copy   
Go to your Instagram profile
Select the Edit Profile option 
Paste your text in the Bio area
Select Done
Note: You can do the same with captions. To learn how to add line breaks to your captions, visit our blog – How to Write Engaging Instagram Captions.
Instagram hacks for Posts and Stories
Organize your Insta filters
Keep that 90s vibe with Lo-fi, and move Nashville to the end of your filter list. Why waste time scrolling through filters to get to your favorite ones when you can have it at your fingertips in a simple couple of steps. Rearrange your Instagram filters for a super-useful time-saver. 
Add a new photo and start the editing process
Once you're at the filters page, locate and tap the Manage filters option 
Press and hold the three grey horizontal lines on the left of the filter 
Move and rearrange them by dragging them upwards or downwards
To hide filters you don't use, simply deselect the blue checkmark on the far right of the filter
Tap Done.
How to Access Hands-Free Story feature
Not really having fancy filming equipment or assistants, but you still want to make the best out of your cool Story ideas? Say no more.
The Hands-Free Story feature will make your life easier, and your creativity shine. 
And it's super easy to set up:
Go to your Instagram home screen and swipe right to access the Stories camera
Navigate to the Hands-Free recording feature
Press the record button at the bottom-center of the screen
Do your magic
When you're done, press the capture button, or wait until it automatically stops after the time runs out.
Choose who you show your Stories to
Or, more specifically, who is forbidden from seeing your Stories. Let's be honest; not every Story is going to be received well by your parents, your boss, or your competitors, for that matter. 
Instead of shying away from posting that potentially controversial Story, you can just hide it from the people it isn't meant for. 
The process is pretty straightforward:
Go to your Instagram profile and select the hamburger menu
Press Settings
Press Privacy – Story 
Choose Hide Story From and select the profiles you want to hide it from 
Click Done, or the checkmark button for Android users.
Note: If you want to unhide your Story from some of the accounts, uncheck the box next to their profile. 
Spruce up your Story Highlights Covers
Think you need to make your Highlights Covers more on-brand and catchy? We've got the perfect Instagram hack for you. 
Here's the four-step method:
Create new Covers and add them to your phone gallery
Click the Highlight you want to change, and click Edit Highlight
Choose the Edit Cover option
Select the new cover photo from your gallery
And, you've successfully changed your Highlights Cover. 
Play with colors for different letters in your Story 
Did you know you can change the color of different letters in your Insta Stories? You can add your branded colors to different letters for a specific word you want to highlight. Or even use all rainbow hues to liven up your Story. 
Here's how this cool Instagram hack works:
Go to your Instagram home screen and swipe right to access Stories
Tap Create
Enter your text and select the part you want to change the color of 
Press and hold the end cursor with your left thumb
Press and hold the color you want to be the last one with your right thumb
Move both your fingers to the right simultaneously. You'll notice your left hand is unselecting the letters while you're changing the color of each letter with your right.
Pretty cool, right?
Want more ideas on how to best boost your engagement with Instagram Stories? Head on over to our Insta Stories for Business blog post.
Stay up to date on your favorite hashtags
Want to know what your competition is posting? Need some inspo to freshen up your content? Don't want to miss a post about the latest #Fitspiration?
We've got just the solution for you. Use the Follow feature for Instagram hashtags to always stay up to date on your favorite topics. 
To activate it, simply:
Go to the Explore tab (the magnifying glass icon)
Enter the hashtag you want to follow
Once you're at the hashtag page, tap the Follow button, and you're good to go.
Control your comment section
We're pretty much exposing the largest and most private parts of our lives to millions of strangers on Instagram. And this is completely fine until we're faced with haters, online bullies, and disrespectful or outright offensive commentary. 
Whether you want to protect your family memories or your business reputation from online trolls, it's best to use one of the Instagram features below. 
Filter out specific keywords in comments
To prevent specific inappropriate or offensive comments from ruining your mood, simply use the filtering option to hide those from ever appearing under your posts.
Go to your Instagram profile and tap Options
Next, choose Comments and turn on the Hide Inappropriate Comments option 
Here you can also type in the specific keywords that you don't want to show in your comments.
Delete comments you don't like 
No need to explain your choices. Your Instagram is your personal brand, and your office, in a way. And you have every right to remove anything you deem inappropriate or not on-brand. Nip the negativity in the bud.
Go to the comment you want to delete and tap the speech bubble icon below it
Swipe to the left over the text and click the garbage can icon once it appears
Congrats, you've successfully deleted the comment you don't like. 
Disable comments for specific posts
Don't want trolls ruining your perfect family photo? Disable the comments entirely for that specific post.
Here's how: 
Post your image
Tap the Advanced Settings option located at the bottom of the caption, location, and tags section
Tap Turn Off Commenting from the menu that appears, and you're safe from unwanted comments.
Instagram hacks – followers 
For our best hacks for growing your Instagram followers base, we'll suggest two of our most efficient methods:
Method 1: Follow our blog where you can find all the latest tips and tricks on Insta growth
Method 2: Sign up and get started with Flock Social. Discover the safest, most sustainable, and organic process for getting new followers for your Instagram. 
Looking for more Followers?
Takeaway
In addition to being the most exciting and efficient platform to promote your business, Instagram is one tough cookie when it comes to cracking fast growth and achieving substantial ROI. Act wisely and use our list of 22 Instagram hacks to fast-track your Instagram success.