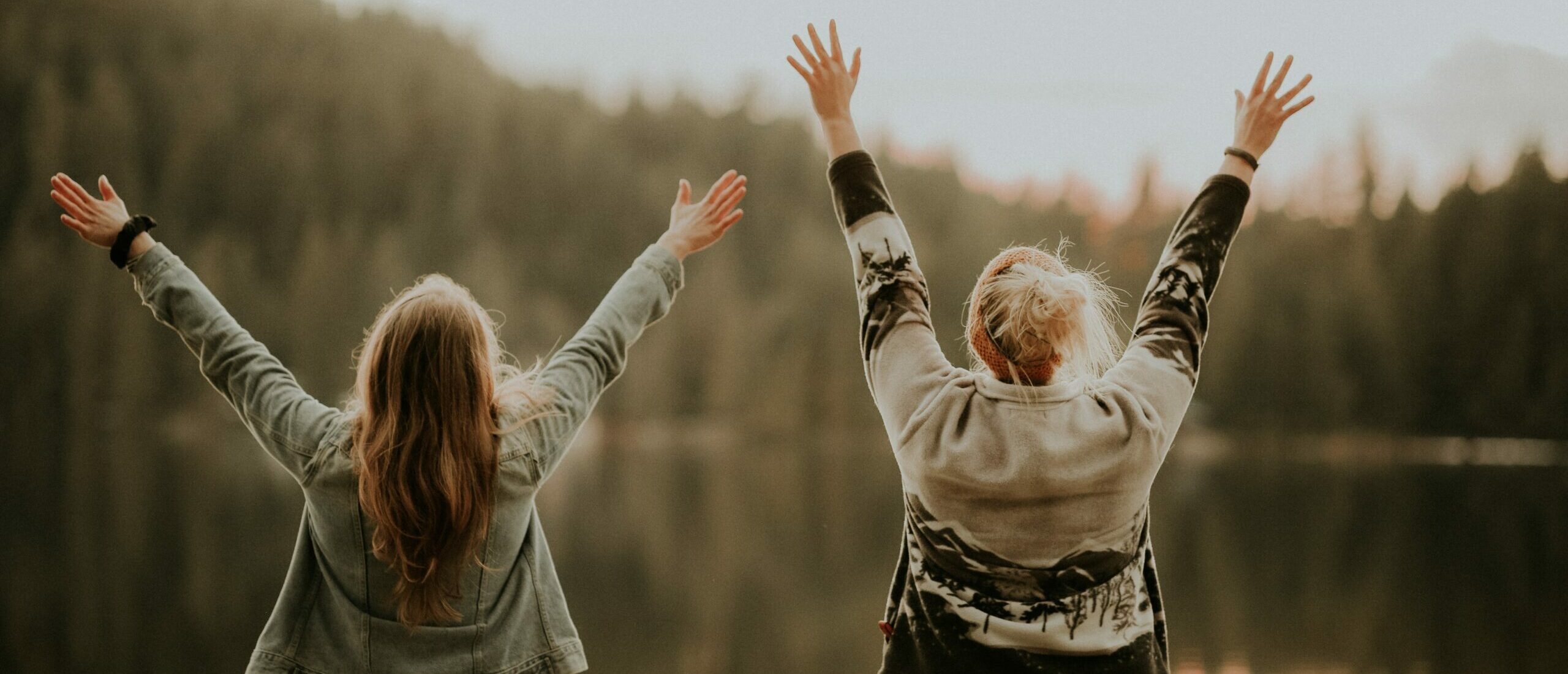 Have you ever wished for a quick, effective Instagram marketing promotion that won't burn a hole in your budget?
Sit tight. We've got just a guide for you.
Instagram shoutout is the name of the game, and you can start utilising it today.
You can boost your IG profile, increase sales, promote a new product, all without spending a dime.
More specifically, another Instagram user can get all this for you. All they have to do is mention you in their Instagram stories or a post,  and you'll get all the clout right away. 
Shoutouts have been a part of marketing strategy since the beginning of time. However, the growth of Instagram and influencer marketing have made it even more popular and convenient to include in any social media marketing plan.
Looking for more Followers?
What is an Instagram shoutout?
Shoutouts are one of the most profitable ways to get real results real' quick. Simply put, shoutouts are a form of Instagram marketing, specifically influencer marketing, that require one user to mention another user in a post. If you are a business, the most common shoutout scenario is when another business, an influencer or regular Instagrammer posts a photo of your products explaining how they helped them solve a problem or make their lives easier.
Along with UGC, Instagram giveaways and takeover, shoutouts are super cost-effective and results are instantaneous.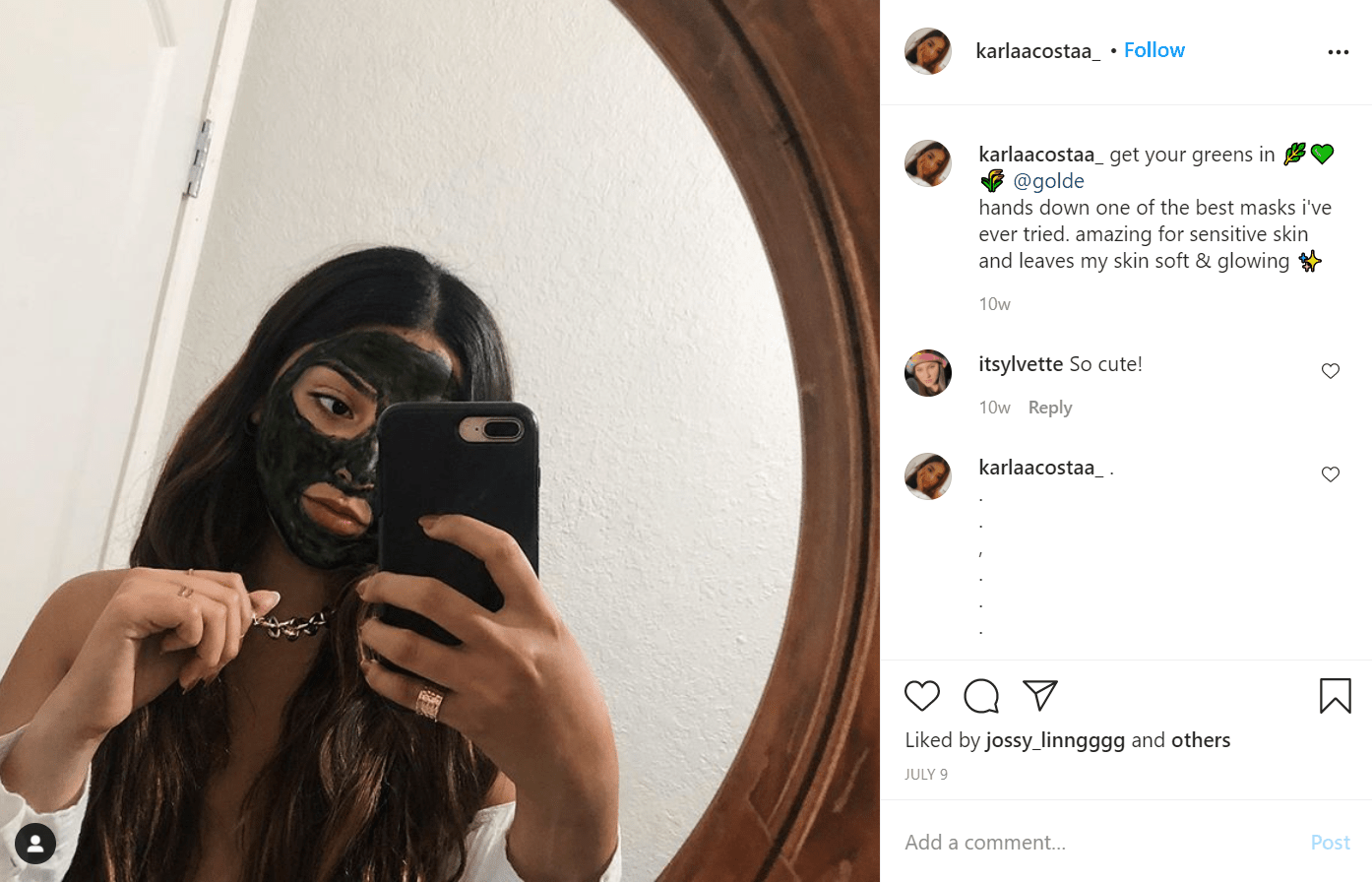 Massive benefits of Shoutouts on Instagram
Depending on the type and form of a shoutout, you can get different, but super valuable benefits. And, in most cases, the paybacks can overlap, and you can get more for the price of one. 
For example, you're promoting a new product. Ask a fellow business account to hype it up among their audience, and you'll get a ton of new website visits, engagement and sales.
Looking for ways to boost your IG profile and get more followers? Having a profile similar to your present you to their audience will double your chances of getting targeted, real following, quickly.
Instagram Shoutout Examples
There are three types of IG shoutouts. Of course, as we're leaning more to the organic side of things, we would suggest trying to make it in this category. However, the paid option is still worth pursuing if there's the perfect match that would secure the most effective results.
Let's break down all three shoutout scenarios to help you find the best option for your IG account.
Paid Instagram Shoutouts
This option is pretty self-explanatory. All it takes is finding the right match (we'll cover this in more detail later), and have them present you to their audience in the best possible way. This is a common scenario for influencers that collaborate with brands. It's a common goal for anyone wanting to become an Instagram influencer to do a paid collaboration with brands. They would shoot beautiful images featuring the brand's products and mention the brand in the post. Depending on the deal, they would get paid or receive products in return.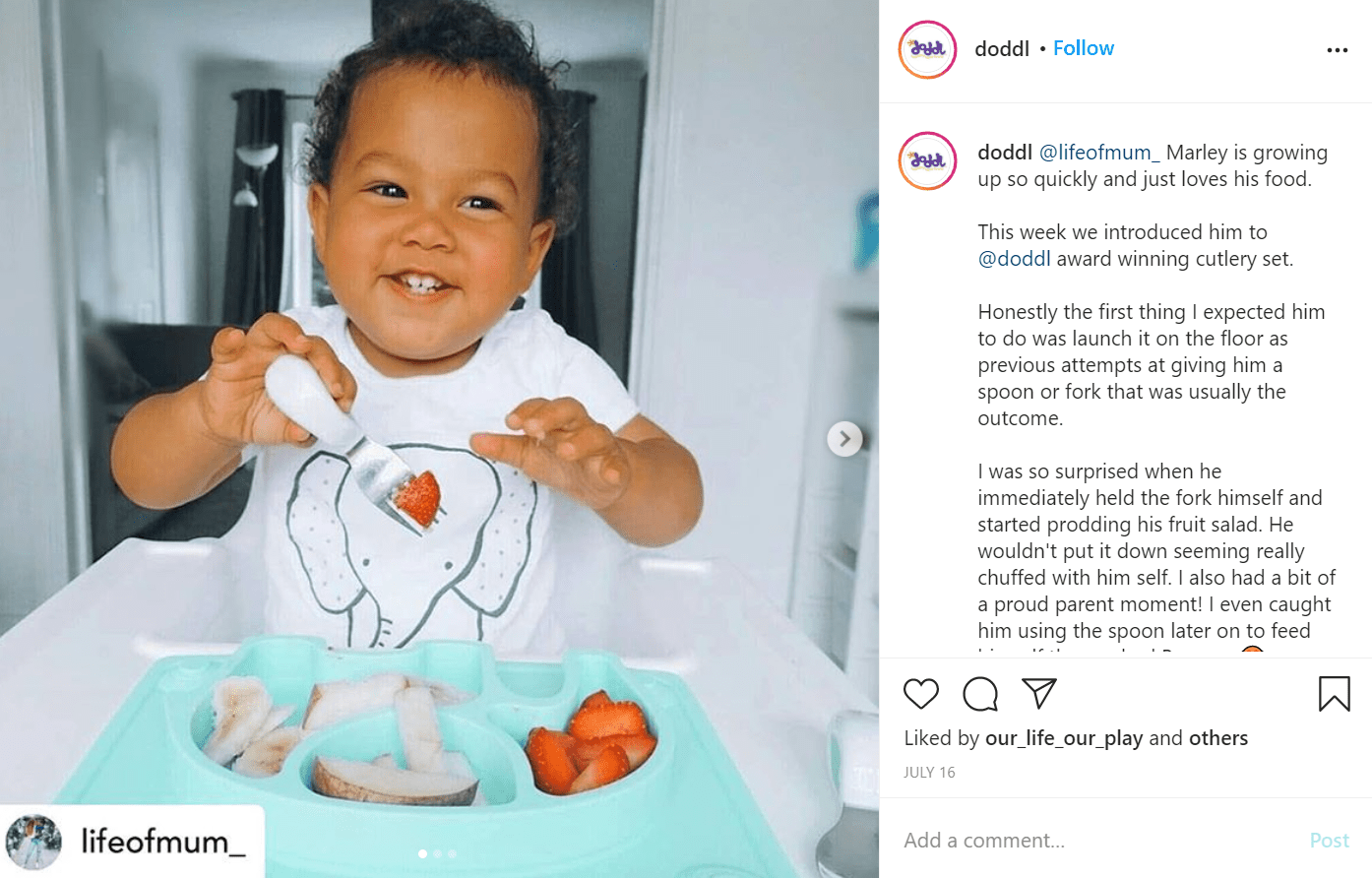 S4S Instagram Shoutouts
Here, we're entering the unadvised territory. We're sure you've seen random comments on almost any business IG account post that says "S4S"? What this practically means is that an account is blatantly asking a shoutout for shoutout. Even though these work, and you could probably find many accounts willing to do S4S, we strongly advise against it. 
It's always better to play the little bit longer but more rewarding game, than to risk ruining your reputation and authenticity by using shortcuts and engaging with unauthentic accounts. And, the most important part – this strategy doesn't provide any results. What's the use of a shoutout from an account that has no meaningful content, is unrelated to your niche, and whose following is full of fake accounts and bought engagement.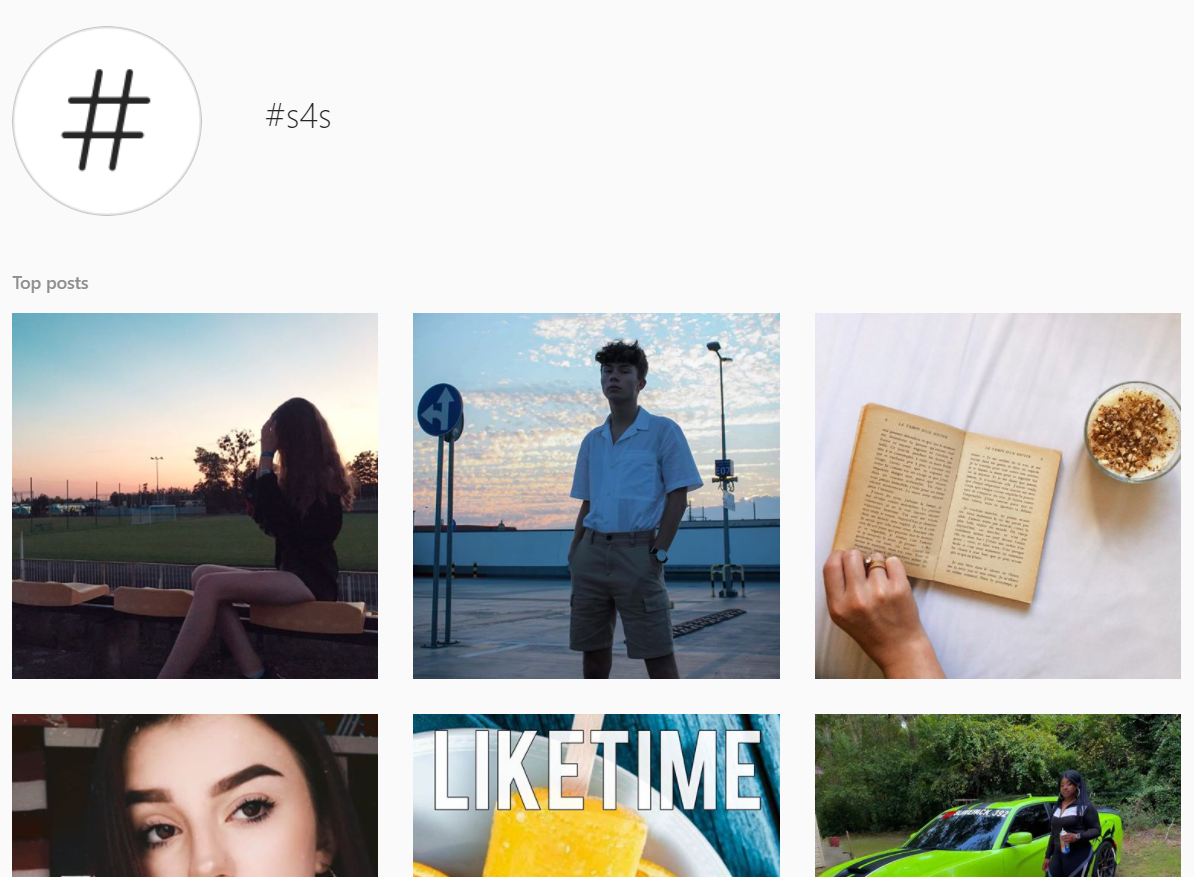 Organic Instagram Shoutouts
 Finally, there's the perfect shoutout form. A similar account decides to praise you or your brand and introduce you to their audience. Simply because they're convinced you're awesome. No payment involved. Now, that's the holy grail of shoutouts, and something very well worth striving for. Why? Well, you'll not only get discovered by your ideal buyer persona, but you'll also get a ton of social proof and an amazing brand boost.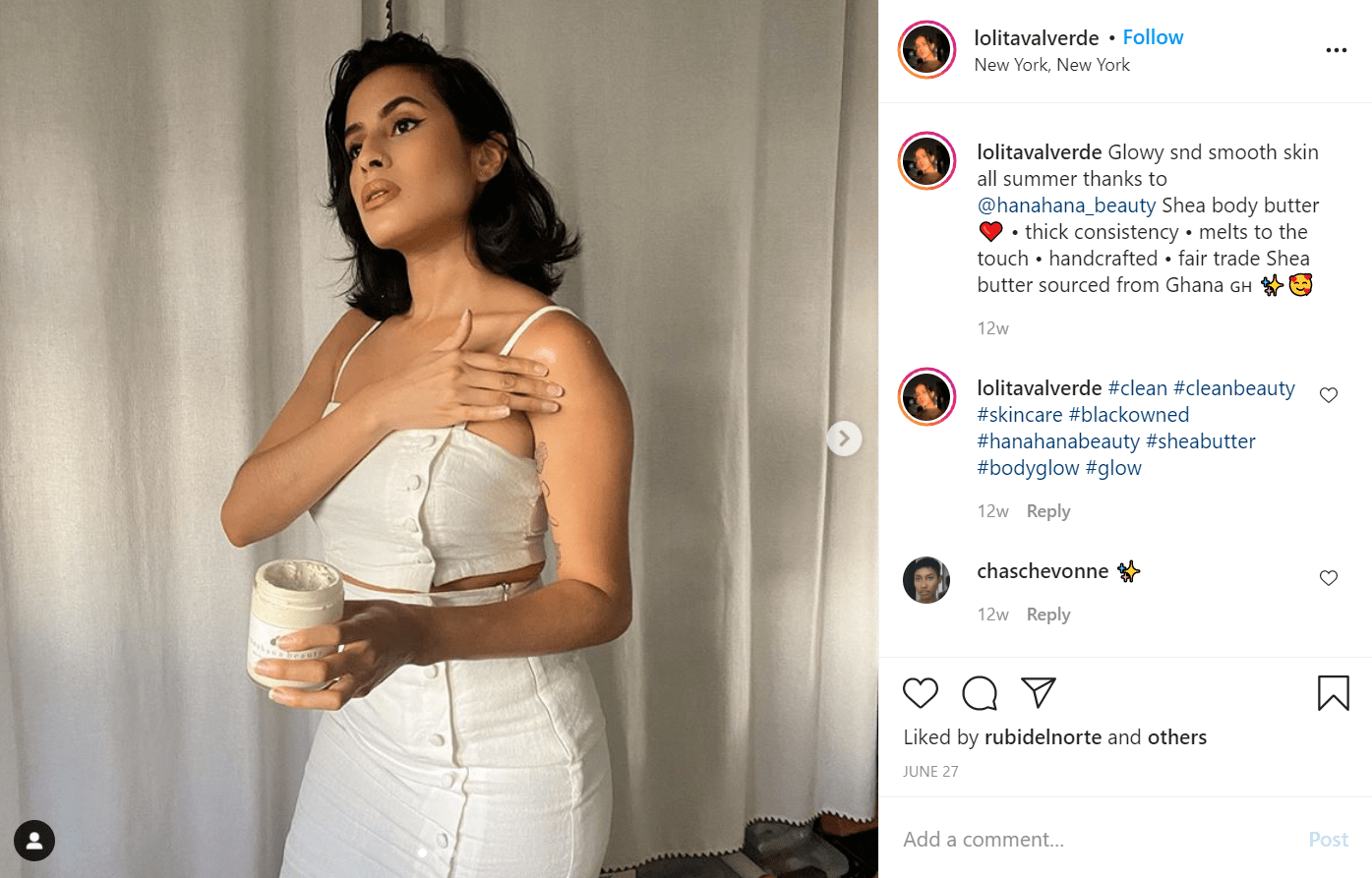 Hopefully, you're convinced by now that the organic approach is worth your while and you're willing to give it a shot.
Let's get you closer to your shoutout goals scenario.
How to Get Shoutouts on Instagram
Whether you're a business or an influencer, the rules are pretty much the same. Let's guide you through the entire process from research to outreach and execution. Just follow the six simple steps below to get to your first organic shoutout on Instagram.  
Step 1 – Explore the familiar territory
Before you get into the search for new possible collaborations, try to find the hidden gems among your existing contacts.
Ask your business partners or influencer friends to give you a shoutout.
For example, if you're a business selling lighting fixtures, you can ask the architect firm you've been collaborating with on a project to give you a shoutout. This is a perfect win-win situation. You'll get a chance to be discovered by their audience, and they will also show up in front of yours. As your business niches are complementary, this makes the perfect sense for both of you.
Step 2 – How to Find Instagram Shoutout Pages
Once you've exhausted all the existing shoutout opportunities, it's time to create some new ones.
And this brings us to our next step – finding the appropriate IG shoutout pages.  What this actually means, is being able to sort through a couple of categories (listed below) and finding accounts similar to yours, but not exactly your direct competitors.
Accounts with similar content – Just because you share similar content it doesn't mean you are competitors. For example, you're a clothing business, specialised in yoga and leisurewear. Any account that shares content on yoga, wellness, yoga mats, can be a good match. At the same time, it's important to not go too general and take into consideration accounts that you don't have anything in common.
The most effective way of finding the accounts that are similar to yours in terms of content is through hashtags on Instagram. Let's say you're a yoga clothing business. Researching hashtags like #yoga, #yogapants, #yogainspiration, #yogamat, #yogachallenge could be an amazing starting point as they produce a ton of results.
Accounts with a similar number of followers
Whether you're a business or an influencer, it would make much more sense to find accounts that have a similar amount of Instagram followers like you. Why? First, would be much easier to find common ground, in terms of similar benefits to both sides. Then there's the possibility that bigger accounts would ask for payment in return. And finally, an account that has similar-size audience would be much easier to reach.  
Type of engagement
Once you've listed out some possible shoutout opportunities, it's time to fine-comb through their engagement.
Be very careful not to include the accounts that have plenty of fake and spammy comments.
Additionally, analyse their followers to likes and comments ratio. For example, if an account has 10K followers, but only 10 likes and a few comments per post, they are not your perfect match. There's a pretty good chance they've been buying their followers/comments/likes.
Step 3 – Start the conversation
Once you're sure you've got only the best matches, it's time to get the ball rolling.
But make sure to not move too quickly. Don't be too blunt and spammy. Start by following them, and engaging with their posts.
If all of this is too time-consuming, you can always resort to some help from technology.
You can use our Flock Social solution to guide you through the entire process and do some of the work for you.
It's actually super simple.
All you have to do is:
Sign up
Answer a couple of questions
Set up the metrics – filter accounts similar to yours, and the software will do the rest.
No time wasted on bots, spammy accounts, accounts with inappropriate content. Our smart filters will discard all of these without you even lifting a finger. Get started with FlockSocial today and get super powerful features from the get-go.
Step 4 – Nurture the connection
Once you've made the initial contact, it's time to get more personal. Find the posts that clearly reflect the main values of the account, and leave a thoughtful comment. Avoid spammy comments at all costs. Things like "Nice pic" are simply off the table if you want to make a real connection.
For example, find a post that communicates the effort of the business or the influencer to help the underprivileged or a charity of their choice. Then like the post, and leave a well-thought-out comment. Research the issue, if you're not sure what it represents and show that you truly understand the value of it. Show interest, ask questions that communicate sincere interest.
Step 5 – Give to receive
Similar to the previous step, if you want to truly make someone notice you and decide to shoutout your business or influencer profile, you have to first think of what you can do to praise them. By showing true appreciation for the brand/influencer, you're communicating that you're not only after what they can provide to you.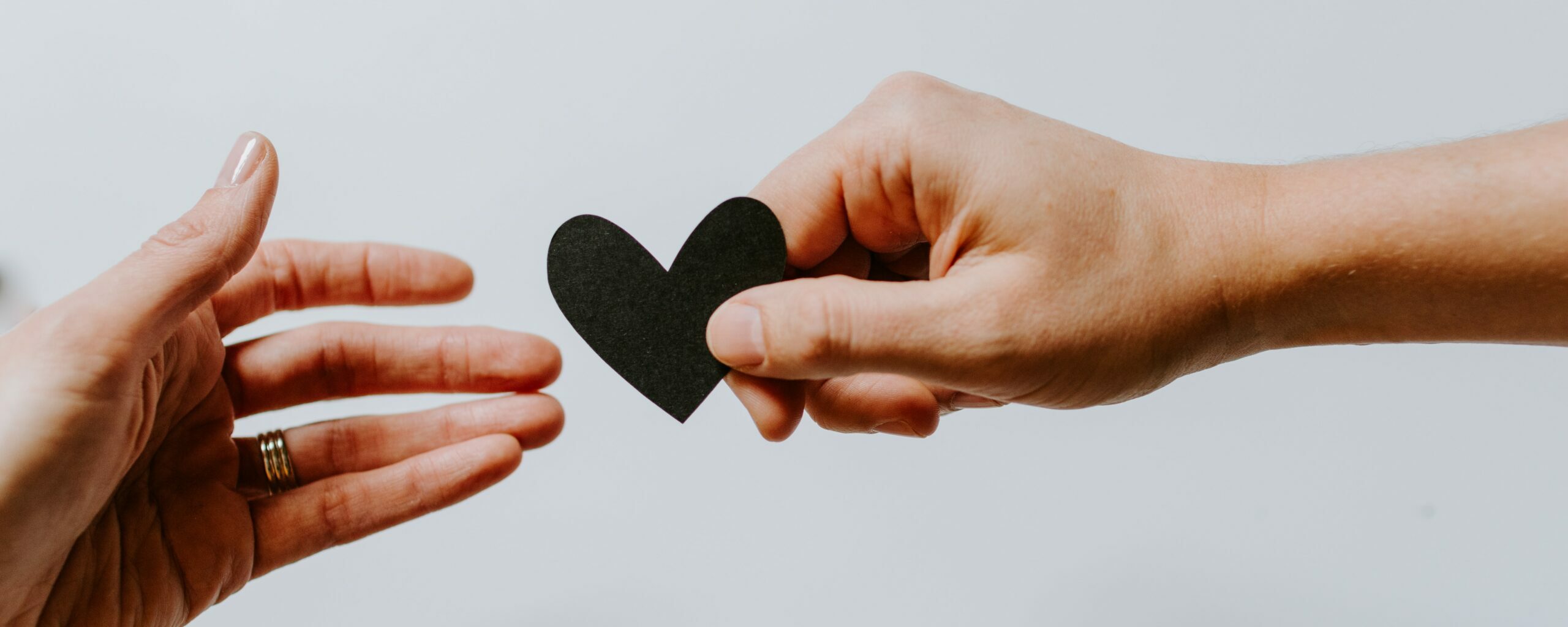 Again, pick something that represents their most important value, and give them credit for that.
For example, let's say they are a business selling hand-made cruelty-free handbags made from reusable resources. Repost their post showing their newest product line. Add a personal twist – caption about how it is truly admirable and inspiring that they're able to achieve such quality/ technique/ material.
Step 6 – Perfect the outreach
While waiting for the businesses/influencers to return the favor and give you a shoutout back, why not reach out to a few of the accounts from your list and ask for it.
How to go about this?
Create a careful pitch specifically personalized for each account.
Start by introducing yourself and your profile.
Let them know you're a genuine person with an authentic business, very much like theirs.
State what you consider to be their most admirable value, and what drew you to their profile/business in the first place.
Be direct. Explain how you and your business would benefit from being promoted by them. Mention the nature of the shoutout. For example, if you're having a new product line you believe their audience would benefit from discovering, make sure to let them know. 
Offer something valuable in return. We know, it seems like an S4S spamming scheme, but it's not actually. What you're doing here is showing common courtesy. People appreciate that. Show that you're a real deal. Offer a free product, a subscription to your service, or a shoutout in return.
Should You Buy IG Shoutouts?
Although we would always suggest taking a more organic approach to things, we also understand that it can be time-consuming and quite overwhelming to do it all yourself. So, if your budget allows it, you can do a couple of nice paid collaborations from time to time.
Of course, it's still important to approach this with all of the precautions in mind. Make sure to analyse your potential collaborators and take your time to find the right match. Most commonly, paid Instagram shoutouts are done by influencers. Be super meticulous in your choice. Things to take into account are their number of followers, engagement rates, their style, and the industry they're connected to. Do your research to make sure you've discounted all of the possible fake influencer accounts. 
Only then can you be absolutely sure you're getting your money's worth and keeping your reputation in check. 
When done right, paid IG shoutouts can produce the same, if not better results including improved brand awareness, trust, and increased sales.
Looking for more Followers?
Conclusion
Aaand – you're good to go! By following the steps outlined in this guide, you'll soon begin to enjoy the many benefits of an Instagram shoutout.
Whether it's the boost of your Instagram following, the increase in sales, or improved engagement rates, with this strategy the success is guaranteed. As long as you're playing the fair game, and really focus on the nature of the connections, you'll never be short of shoutout opportunities.
Make sure to follow our blog for more IG tips, inspiration and all the latest buzz.