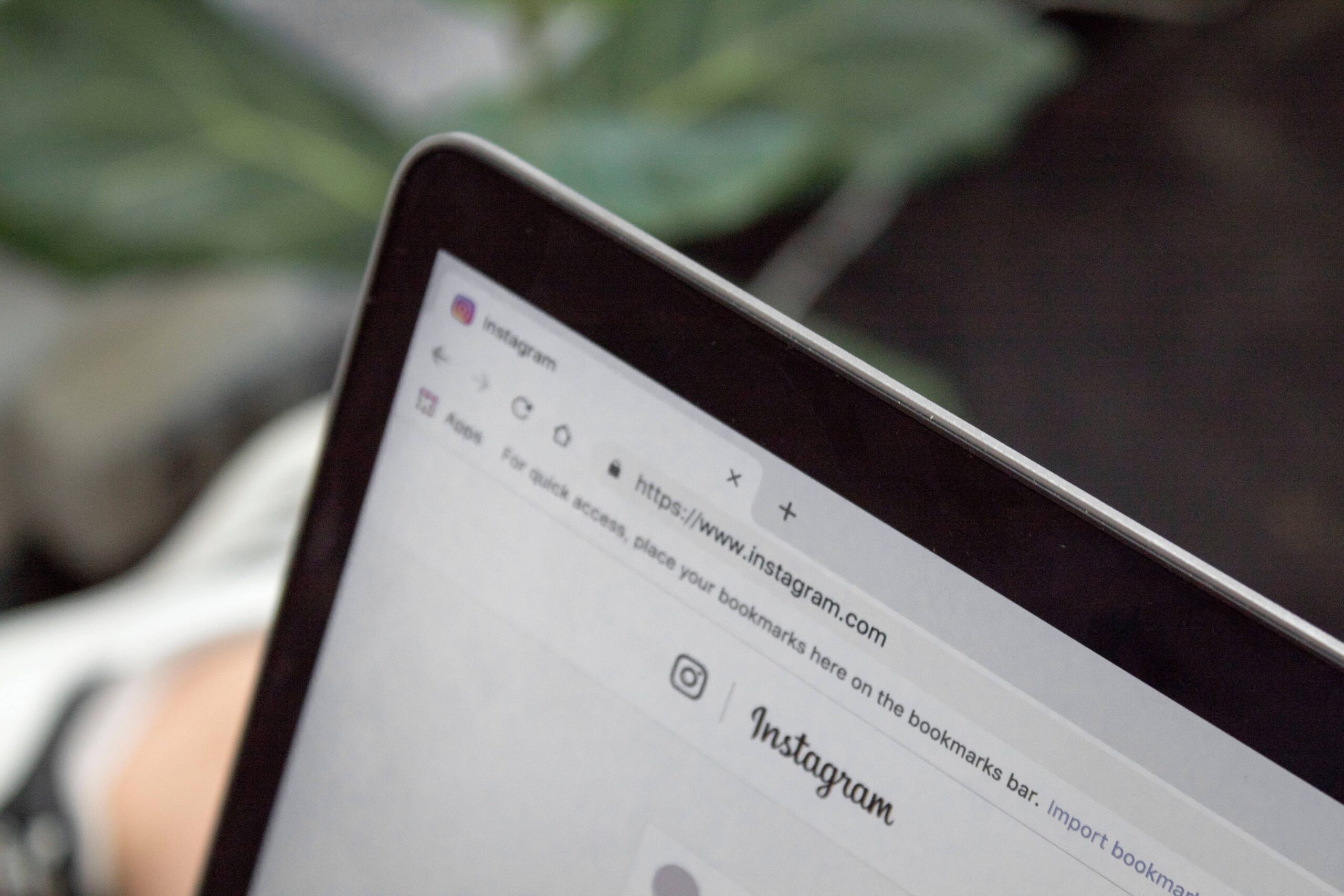 Increasing engagement on Instagram is a crucial part of growth. Granted, big numbers aren't something you can achieve overnight – but you sure can speed up the process with the help of this article. 
From original tips to engagement post ideas – we've got you and your Instagram profile covered with these tips on how to increase engagement on Instagram.
The most successful brands used these exact methods to boost engagement and attract new followers on Instagram. And you know what happened? They grew their Instagram account drastically. 
So, why shouldn't you?
With that said, let's look at 13 easy ways to boost your Instagram engagement in 2023!
Looking for more Followers?
What Is Instagram Engagement & Why It Matters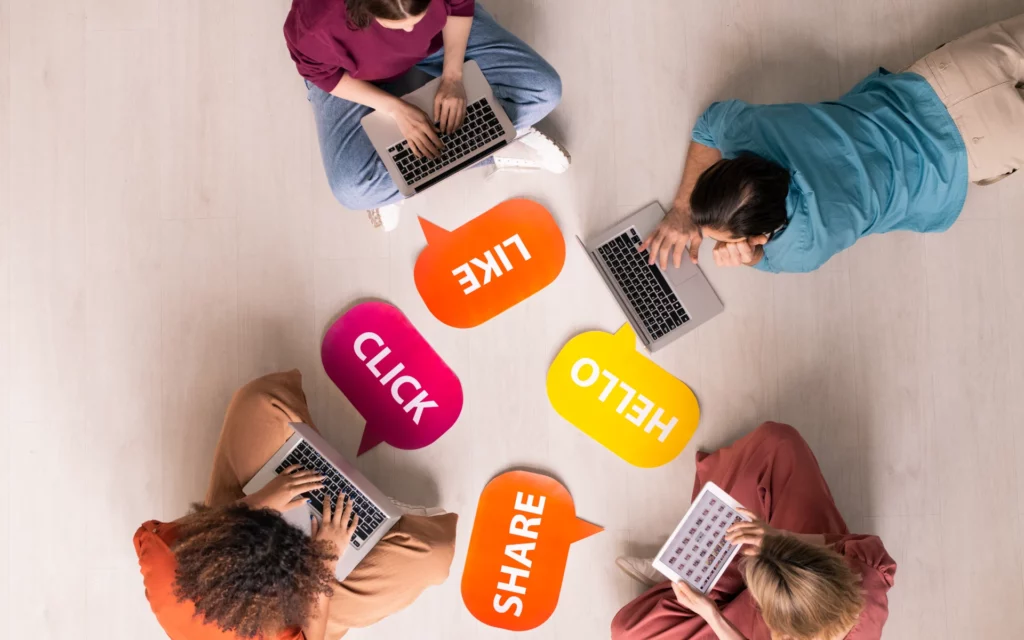 s stand out in a sea of social media content? We have one word for you:
Engagement.
You're going through your Instagram feed and see a post that catches your eye. You stop, double-tap the heart button, and perhaps even make a funny remark.
That's what we call "engagement."
It's more than just a metric that tells you more about your content interactions, though. It's a vital ingredient for establishing relationships with your Instagram followers, sparking a sense of passion, and building an online community that's crazy about your brand.
But why is engagement important?
Picture this: your postings aren't just passing by; They're like the stop signs that cause users to halt and connect with your material.
It's as if you have an attractive magnet that attracts people and makes them feel something – something that connects with your brand and leaves a lasting impression. That is the secret sauce to creating an army of devoted followers and maybe potential customers for your business. Isn't that just awesome?
That's not all.
The Instagram algorithm is a fascinating system – and engagement metrics are a big part of how it works:
The more engagement you gain early on, be it through posts, Stories, or Instagram Reels, the higher the chances that the Instagram algorithm will show your content to a larger audience – both on the Explore Page and your followers' feed.
It's like a domino effect, causing a chain reaction of increased engagement.
How To Calculate Your Brand's Instagram Engagement Rate?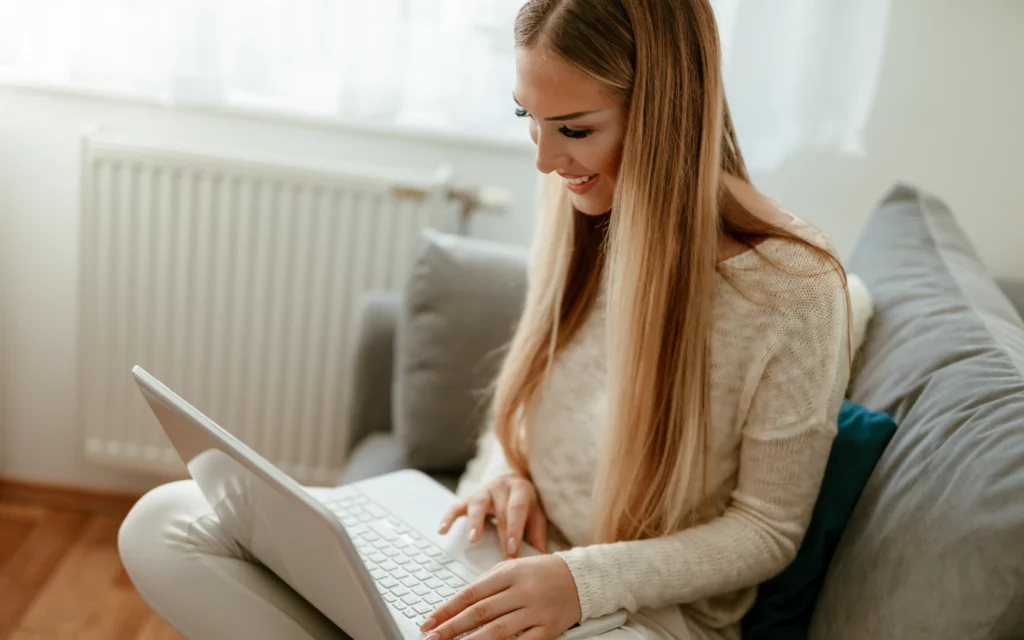 What is a good engagement rate on Instagram? Are you doing the right thing?
Well, let's see!
Basically, the Instagram engagement rate is the holy grail of stats, the ultimate measure of how effectively our content resonates with the relevant audience.
The best way to do this is by comparing your Instagram engagement and followers. 
Is the number of followers you have in line with how much activity your page gets?
Here are two easy steps to find out:
Get relevant data. You'll need the total amount of likes and comments received on your posts. It says a lot about your own followers and their interest. You should generally take all your Instagram posts when calculating your account's total engagement. However, if you're assessing a specific campaign, limit your attention to the postings linked with it.

Divide and multiply. Ready to do some math? Divide the total likes and comments by the number of followers. Finally, to convert the value to a percentage, multiply it by 100 – and that's it!
Here's the formula for calculating your engagement rate:
(Interactions / Audience) x 100 = Engagement Rate
The best thing about it is that all the data required is public information, making it easy to check up on your competition, too. So, if you want to compare your Instagram engagement rates with your competitors, this is a great way to do it.
Key Engagement Metrics To Track On IG
The secret to Instagram success is in outdoing yourself with each and every post. But in order to do that, you have to keep tabs on your profile's performance.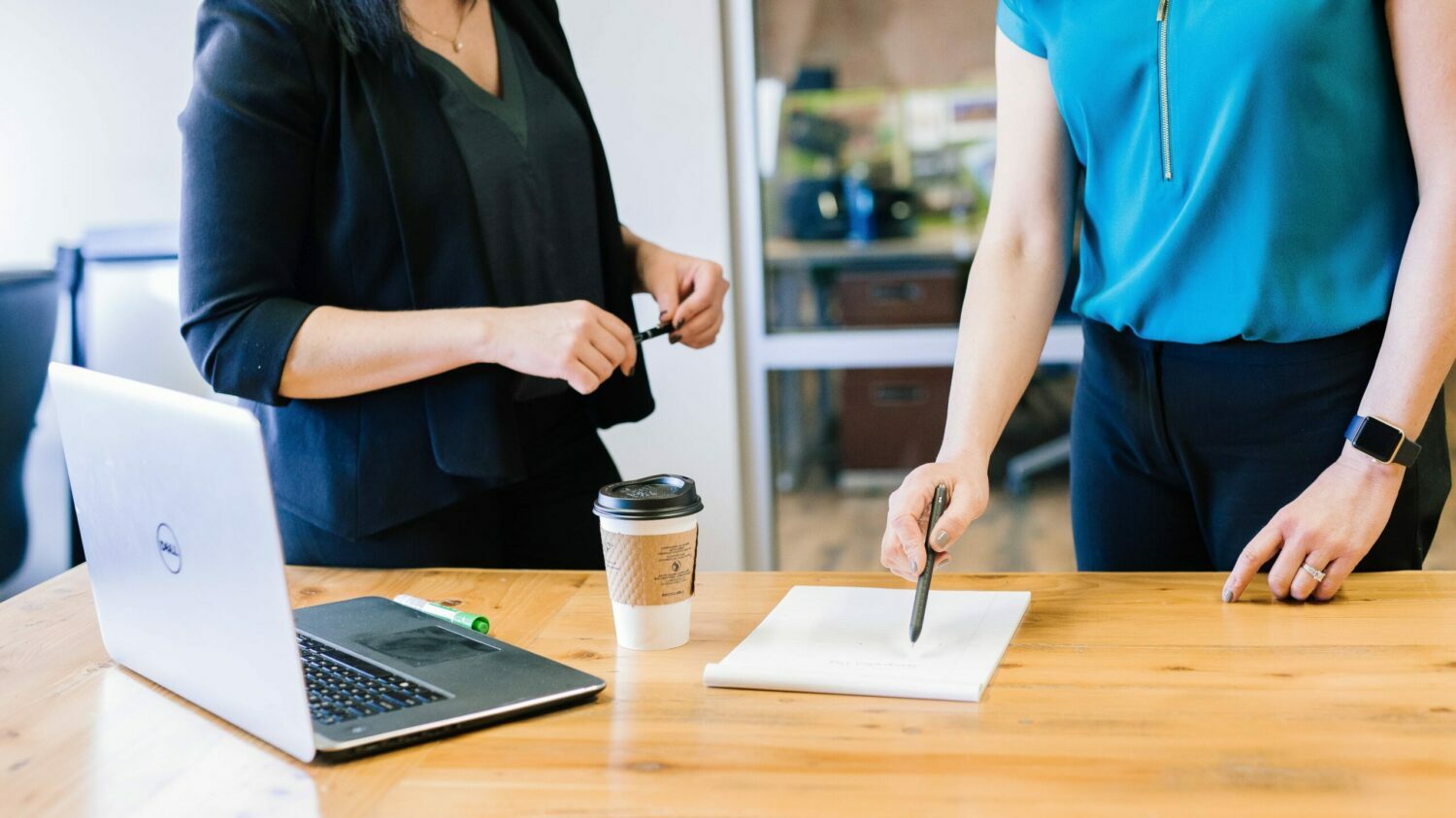 So, if you hope to increase your Instagram engagement, here are some metrics to keep an eye on:
How many times have Instagram users seen your post? It doesn't matter if the user engages with the post; as long as it appears on the users' feeds, it counts as an impression – and it helps you boost your brand awareness.
The second important metric to keep track of is "Reach," which tells you how many accounts have viewed your post. Each unique view counts as one reach.
Organic and gradual growth is ideal. Be sure to keep a close eye on how your page is growing follower by follower. 
How many Instagram comments you receive equals how engaging your content is. So, monitor comments to see what's working and what isn't.
You can use Google Analytics to see how much traffic your website's landing page gets from Instagram.
Instagram Story performance 
Story replies, back and forward taps, Story exits, and impressions should be monitored on a daily basis since Instagram Stories are 24-hour-long posts.
What Is A Good Engagement Rate On Instagram?
Here's the thing:
Various criteria – including your number of followers, how often you post and when, and what industry you're in – determine your Instagram engagement rate.
However, according to social media experts, a respectable engagement rate is anywhere between 1% and 6%, with the average being between 3.5% and 6%.
How To Increase Engagement On Instagram: 13 Strategies To Try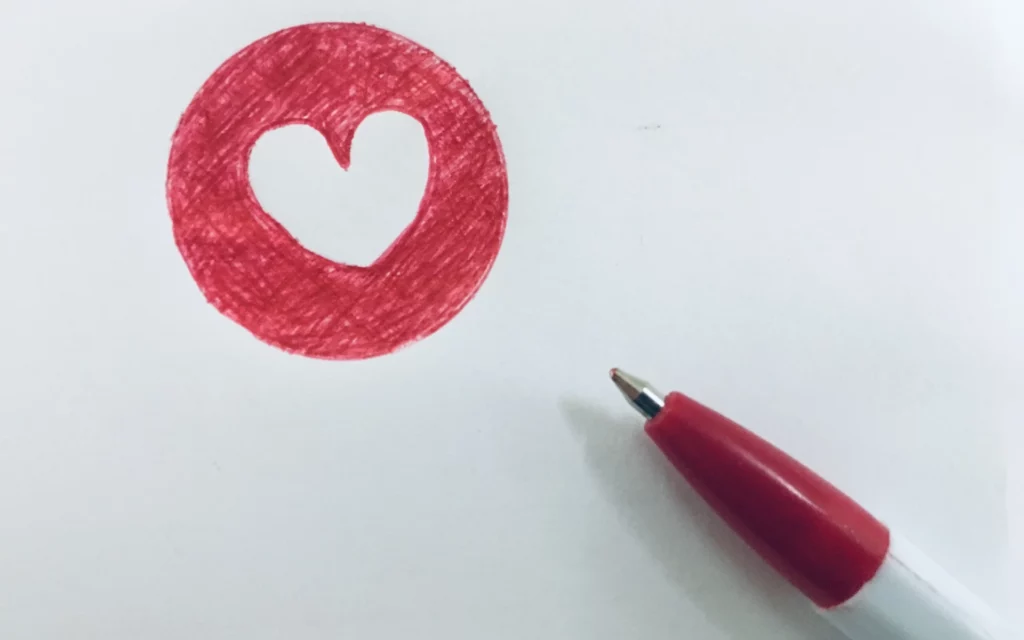 Finally, it's time to dive into the social media marketing strategies that will bring you high engagement:
1. Post Consistently & At The Right Time
An Instagram posting schedule will take you one step closer to increasing your Instagram engagement rate.
Consistency is key; it's as simple as that. And when you have a schedule, it's easier to ensure that you're always at the right time and place – and the same goes for your profile's engagement.
So, aim for one or two posts a day – enough to keep your content fresh and your audience engaged.
Now, there are two things you need to consider here:
Who is your target audience? 

When are they most active? 
In recent years, some Instagrammers have cracked the code when it comes to posting. It seems that every single profile has its own "active hours." 
You just have to find out yours.
The timing is the least complicated part of the puzzle when you know what to post, though – so keep an eye on your audience's activity metrics.  
2. Use Instagram Insights To Track Your Performance
Using an analytics tool to check your profile's performance is a must. It's important to know what is working and what isn't – especially when your goal is increasing engagement on Instagram.
Here's how you can use Instagram analytics to build engagement:
Go to your account, tap the button in the upper right corner, then select "Insights." That's where you can learn a lot about your Instagram profile, your top-performing posts, and your audience activity.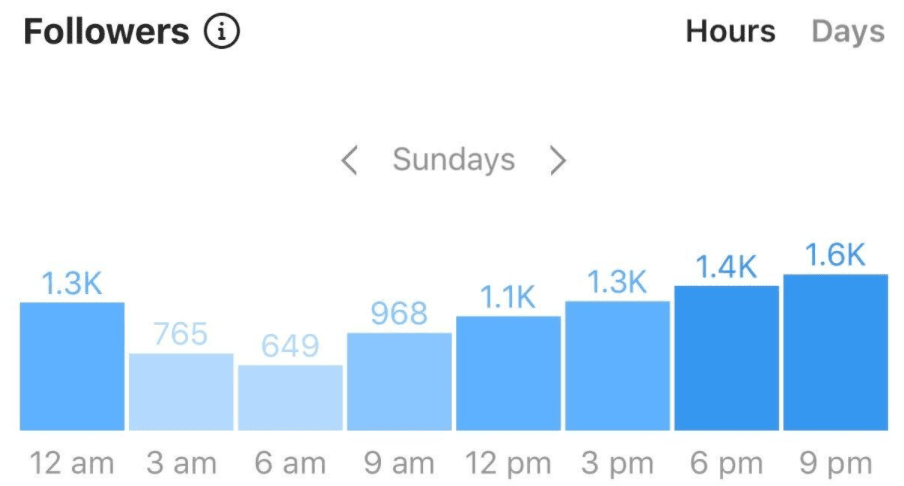 It also contains information about the best times to post, making it simple to schedule Instagram posts for when your followers are most likely to interact with them.
3. Write Longer Captions & Add CTAs
Yes, Instagram is primarily a photo-sharing platform, and visual content should be your main focus – but never underestimate the power of witty captions and CTAs. Details like that are vital if you want to encourage followers to take action.
So, it's a big part of a good engagement rate on Instagram.
You can actually write up to 2200 characters under each post; why let it go to waste?
According to recent research, you should keep it long but meaningful. Throw in a couple of tasteful emojis, and there you have it – the perfect Instagram caption.
4. Go Live For Real-Time Engagement On Instagram
There's nothing more thrilling than connecting with your audience in real-time – and that's where live videos come in. We'd go as far as to say that the Instagram Live feature is like a backstage pass to authentic, genuine, and immediate interactions.
Think about it:
You can use Instagram Live to share behind-the-scenes moments, answer burning questions about your brand and products, share ideas, or even host live events. It's like having a virtual hangout with all your followers.
And regardless of how you choose to structure your live stream, one thing is certain:
It will create a space for genuine conversations and prompt your audience to engage with your content actively.
5. Get Creative With Your Instagram Stories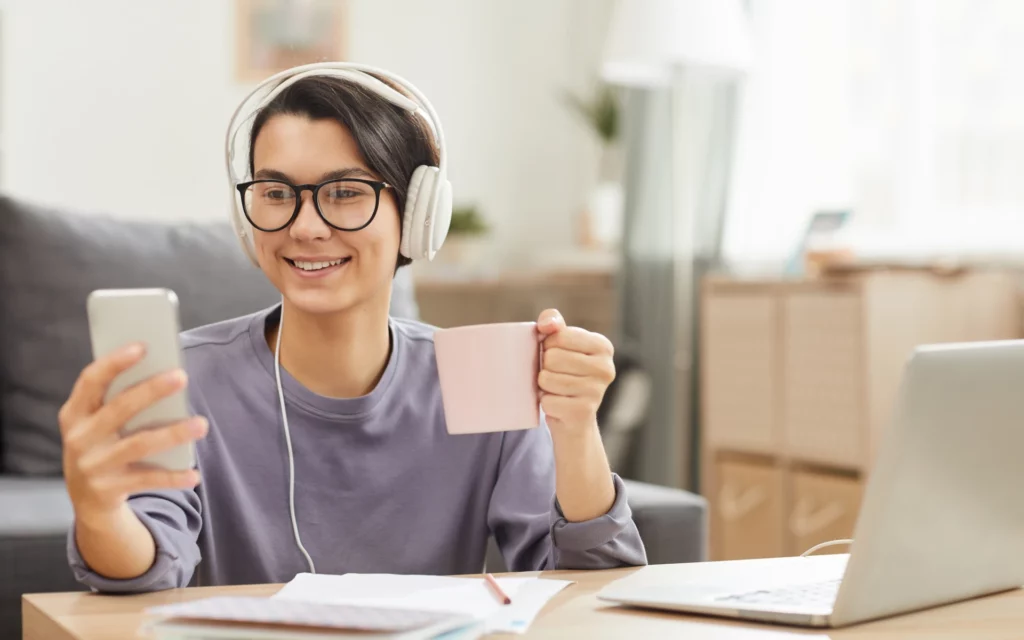 Instagram Stories are a great way to share your daily life with your audience. There's no need to overthink it; they will disappear after 24 hours, anyway. You can just share simple and relatable things you do:
A couple of songs you like, relatable memes, an occasional selfie, or even the type of tea you're drinking alongside a good book or movie.
You know, the little things that make your brand more authentic and approachable.
Instagram Stories are great for engagement – especially when you include interactive elements like stickers and polls.  
6. Create Your Own Branded Hashtags

Instagram Stories are a great way to share your daily life with your audience. There's no need to overthink it; they will disappear after 24 hours, anyway. You can just share simple and relatable things you do:
A couple of songs you like, relatable memes, an occasional selfie, or even the type of tea you're drinking alongside a good book or movie.
You know, the little things that make your brand more authentic and approachable.
Instagram Stories are great for engagement – especially when you include interactive elements like stickers and polls.  
6. Create Your Own Branded Hashtags

You should know by now that hashtags hold a lot of power on social media. They're a way to categorize your content and ensure that it reaches users who are most likely to engage with it.
But besides just adding a few trending hashtags, there's another key aspect of hashtag marketing – and that's having your own branded hashtag.
And when we say "branded," we mean something that's 100% YOU.
Think about the benefits:
You'll create more brand awareness, reach an audience that's interested in your content, and perhaps even earn some user-generated content – which makes branded hashtags a great way to get a significant Instagram boost.
7. Don't Forget About Location Tags
As we've mentioned earlier, the right time and place are of the essence when it comes to posting on social media. And that brings us to another point:
Wherever you are and whatever you post, be sure to add the location.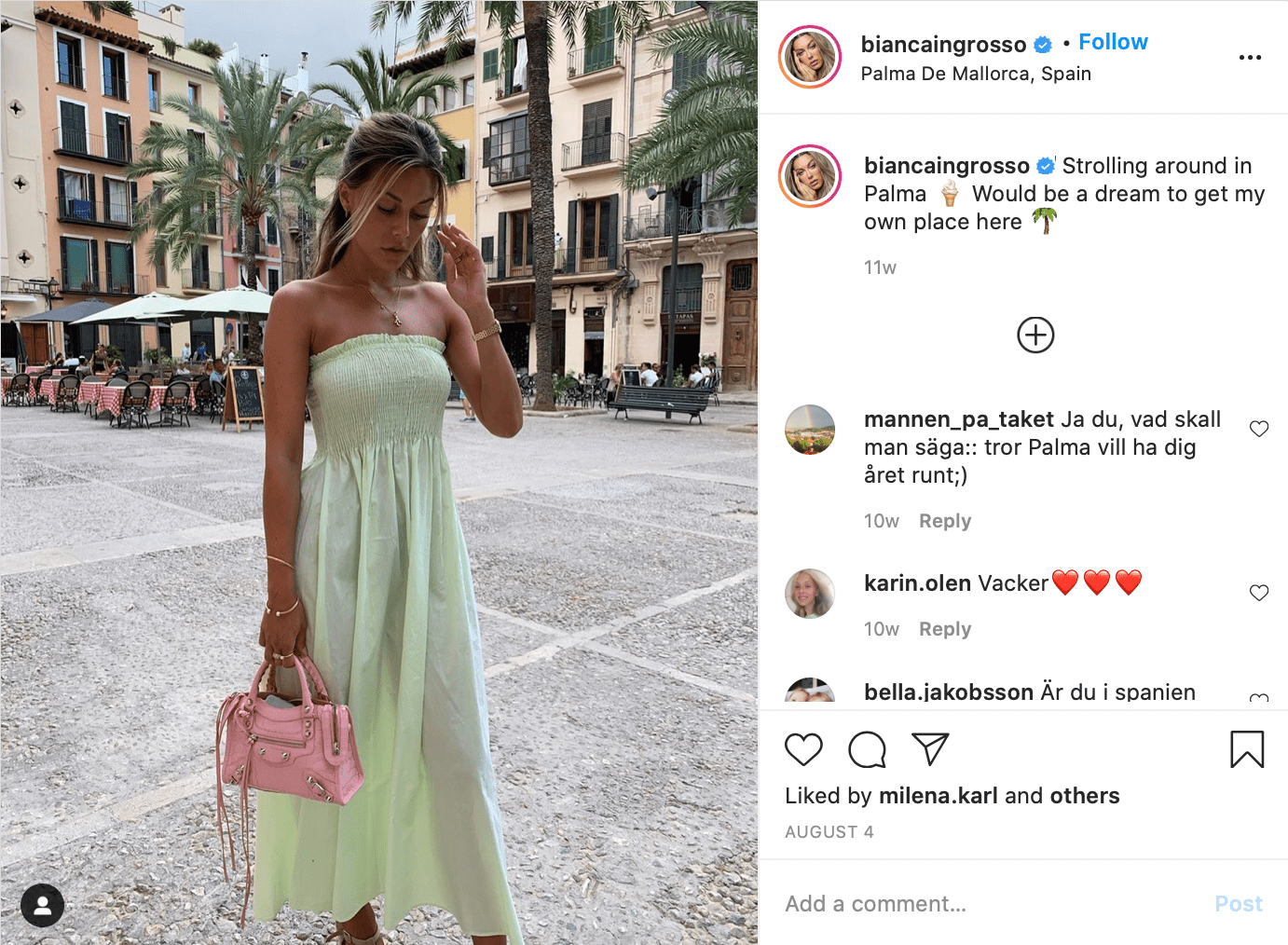 Even if you don't know the exact name of the bar or club you're in, the least you can do is add the name of the street, neighborhood, or city you're in – anything that adds a location on your Instagram post.
It's not just about telling your followers where you are; it actually makes it easier for people in the area to discover you and your social media account.
You might not know this, but a lot of people discover new accounts through location tags. And when one post leads to another, the focus will eventually land on your Instagram account.
8. Post More Carousels
The multi-image Carousel post is pretty much the superhero of social posts. They offer your audience a dynamic and interactive experience – a rollercoaster ride of visual delight – making them a great way to drive engagement.
Here's the thing:
It's one of the most engaging Instagram post types. In fact, Carousel posts will generate 3.1 times more engagement, on average, compared to regular posts. They hold the crown for the highest average engagement rate among all types of Instagram posts globally, as well, soaring at an impressive 1.92%.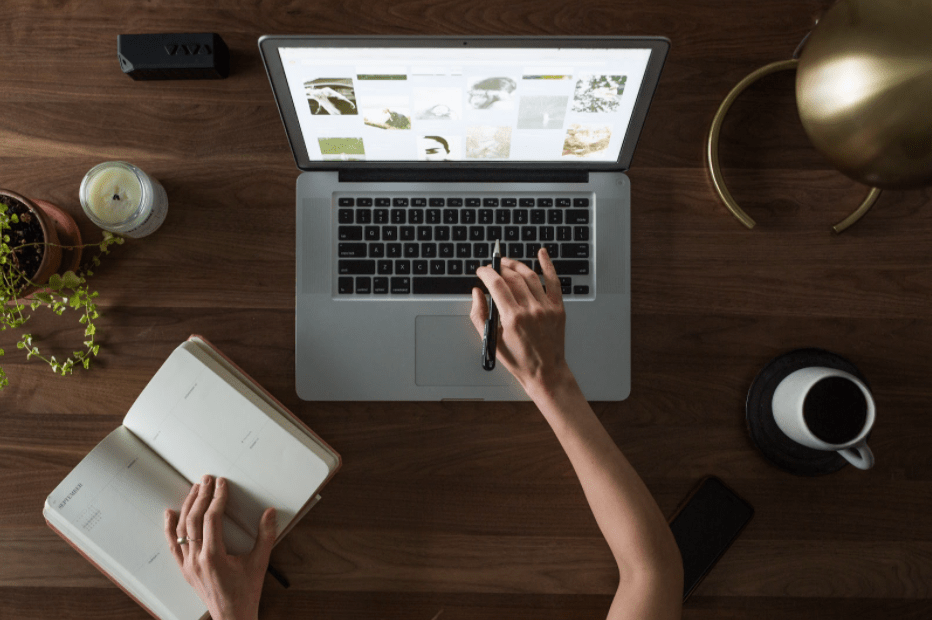 It would be a shame if you didn't put it to use.
Don't just throw a few random images into a single post and call it a day, though. Get creative with your Carousel posts:
Use them to break up informational posts into more manageable chunks, share user-generated content, or sprinkle some video content into it to make things even more engaging.
9. Host An Instagram Contest
Who doesn't love a good old-fashioned contest, right?
Hosting an Instagram contest is like throwing a party everyone wants to join – and it's a game-changer for your engagement.
Tap into the competitive spirit of your followers and watch the magic happen. Whether it's a photo contest, a user-generated content campaign that gets people flexing their creative muscles or a giveaway that makes your audience jump for joy, contests generate excitement like fireworks on the 4th of July.
Just ensure your prizes align with your target audience's interests, and watch the engagement flood your posts.
10. Be Sure To Respond To Comments And DMs
Responding to any kind of feedback is super important! It allows you to track your audience's perception of your brand – or, more specifically, how it's developing. Brands that lack this observational skill are in trouble if they want to boost engagement and get the audience's attention in the social media era.
After all, the best way to show your followers you are listening to them is by showing improvement.
Avoid unanswered DMs, comments, and tagged posts. Increasing engagement on Instagram depends on it! You should try and start conversations with your followers – and when your audience responds, be sure not to miss it!
Keep an ongoing relationship with your community! Remember: 
They chose to be a part of your online community – and it's your job to make them feel like that choice was worth it!
11. Engage With Other Instagram Users
We all have those Instagram profiles we love to stalk. Their vibe is just too cool, and their posts always command attention when they show up on our feeds. Well, if they're in your lane – or close to it – don't be shy, and leave a comment on one of their posts. 
Chances are, one of their loyal followers will stumble upon it and discover you! 
That's another smart way to increase your Instagram engagement.
So, don't be afraid to put yourself – and your brand – out there and make the first move. It will be worth it in the long run.
12. Collaborate With Influencers In Your Niche
Influencer marketing is the key to success on social media – and Instagram is no exception. By teaming up with influencers in your niche, you can tap into their devoted following and sprinkle some of their magic onto your own content.
When Instagram influencers genuinely promote your brand or products, their audience is more likely to engage with your posts. It's as simple as that.
Collaborating with influencers can do wonders for your reach, ensuring that your message is heard by a much wider audience, sparking meaningful interactions, and skyrocketing your engagement.
13. Bonus Tip: Give Flock Social A Try
Many users can't be fully dedicated to their Instagram accounts; everyday life often gets in the way of that. But the issue is that if you want a high Instagram engagement rate, you have to be all in. 
And that's exactly why services like Flock Social exist – to make your life, both online and offline, easier. 
So, if you need some help reaching your targeted audience and leading them straight to your profile, we have you covered. You can learn more about our Instagram growth service here.
How To Increase Engagement On IG: FAQ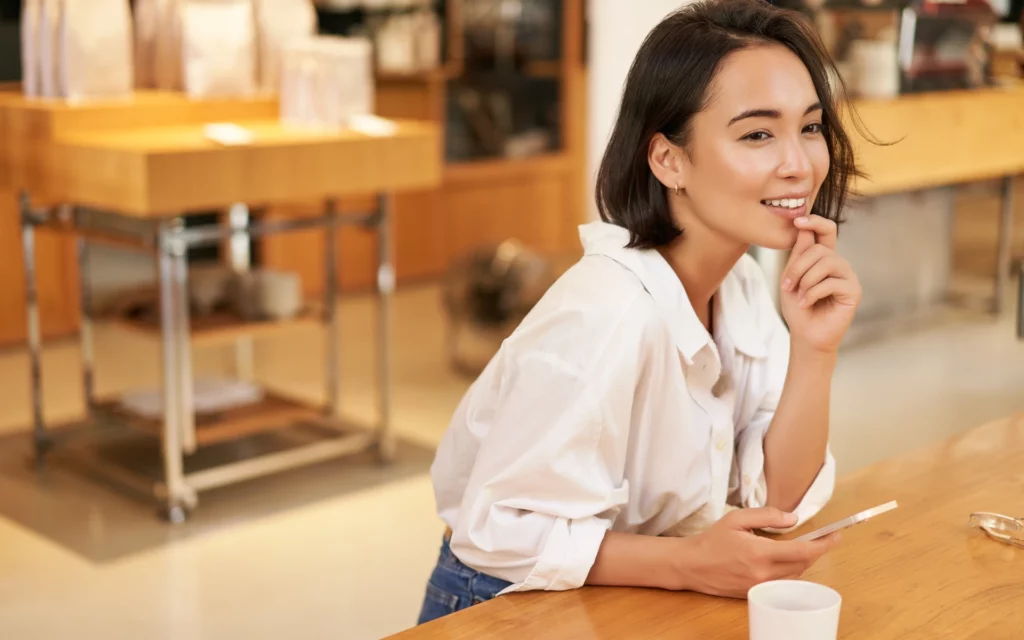 Q: Why is my Instagram engagement low?
There are several plausible explanations for the sudden drop in Instagram engagement. The discoverability of your Instagram profile could be the issue. If users can't locate your profile while searching for terms connected to your account, they can't engage with your posts, either. To address this, optimize your profile for search and up your SEO game. Consider using relevant keywords in your bio, descriptions, and hashtags to boost your exposure and attract the right audience.
Q: What type of Instagram posts get the most engagement?
It seems that short-form video is the true winner when it comes to high engagement. These short bursts of content have taken over the app completely. Instagram Reels, in particular, have shown to be an effective tool for catching attention and increasing interaction. So, if you want to boost engagement, it's time to change your content strategy and include more short-form videos.
Q: Does posting consistently on Instagram increase engagement?
Yes, posting consistency is essential for engagement. The more you appear in your followers' feeds, the easier it is to maintain your brand at the forefront of their minds. It's not just about the number of posts, though; quality matters, too. Ensure your own content is interesting, relevant, and appealing to your target audience. A clever combination of eye-catching photos, interesting descriptions, and engaging Instagram Stories will do wonders for your engagement.
Q: How do I fix low engagement on Instagram?
If your Instagram interactions are lower than you'd like, it's time to look at your content strategy more closely. Are you appealing to your target audience's interests and preferences? Are you posting at the right time, when your audience is most engaged and responsive? Do you use relevant hashtags and interesting captions to drive engagement? Most importantly, monitor your Instagram statistics to acquire insight into what's working and what needs to be improved. You may flip the tide by constantly tweaking your plan and being tuned in to your audience's preferences.
Ready To Increase Instagram Engagement?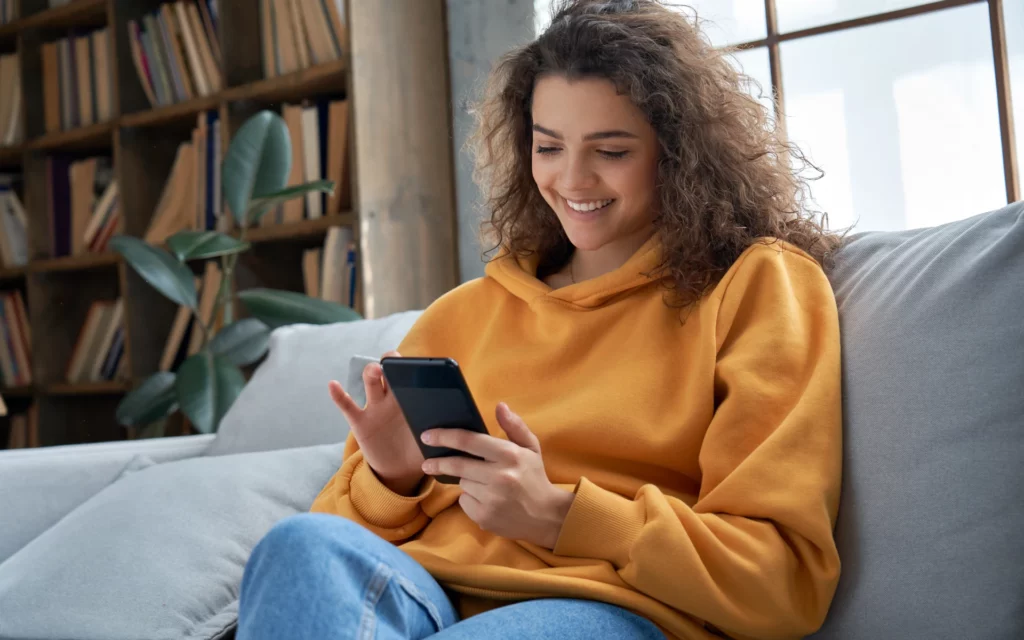 That's it for our tips and tricks on how to increase engagement on Instagram. Remember:
It takes time, patience, creativity – and maybe a bit of help from a service or two. Of course, there are many factors that can influence your Instagram profile's progress. Plus, it depends on what industry you're in and what kind of audience follows you, too. 
You want to expand your audience and stay true to your brand. The absolute best of both worlds?
It can be done.
Sign up for Flock Social today, and we'll ensure that your Instagram account reaches new heights in no time!