In traditional Instagram fashion, increasing engagement on Instagram is a crucial part of growth.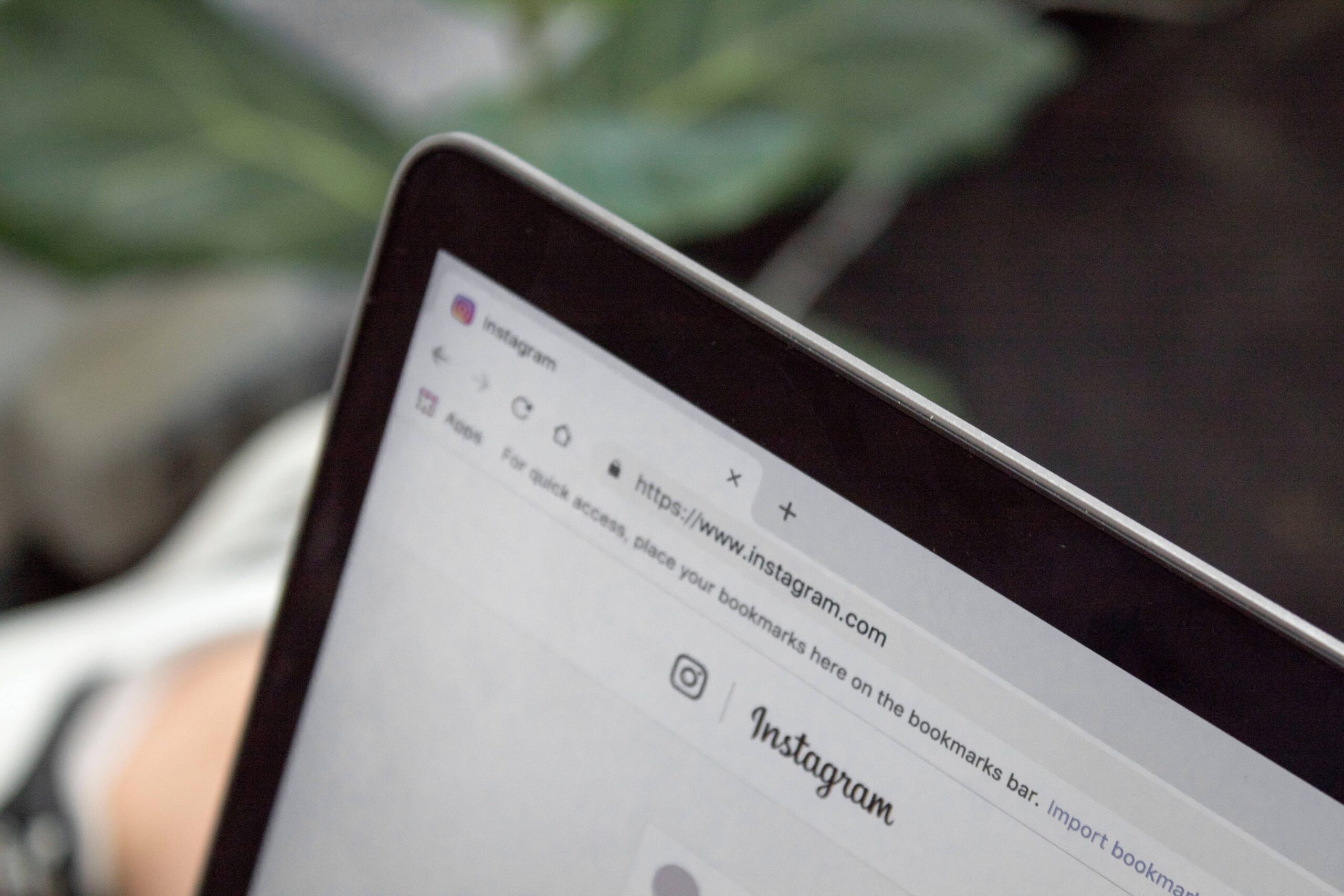 Big numbers aren't something you can achieve overnight. But you sure can speed up the process with the help of this blog. 
We have 11 ideas to help take your Instagram profile to the next level. Plus, we want to boost your engagement game by double. Duh.
From original tips to engagement post ideas – we've got you covered! The most successful names and brands used these exact methods. 
And do you know what happened? 
They increased their Instagram engagement drastically. 
So why shouldn't you?
How to get more engagement on Instagram is relatively simple. The science behind it is pretty self-explanatory. 
Think of it this way:
Increasing engagement on Instagram is music to the algorithm's ears. And the more the algorithm likes you, the more it will display your posts. 
Both on the Explore Page and your followers' feed.
Looking for more Followers?
How to Increase Engagement on Instagram?
Here are the 11 Golden Instagram Rules:
Set a posting schedule and stick to it.
Always monitor your Instagram analytics.
Post Instagram Stories every day.
Add a location to each post.
Write an engaging Instagram Bio.
Come up with even more engaging Captions.
Use the same image size for each post.
Regularly reply to comments and DMs!
Give IG growth services a try.
Sounds good? Great! Let's dive into it.
1. Set A Time, Follow Through!
An Instagram posting schedule is a step closer to increasing your Instagram engagement rate.
With a schedule like that, you will always be at the right time and place on this platform. And so will your profile's engagement.
There are two main aspects to this step.
The first one being: Who is your audience? 
And the second: When are they most active? 
In recent years, some Instagramers have cracked the code when it comes to posting. Every single profile has its own 'active hours.' You just have to find out yours.
The timing is the least complicated part of the puzzle when you know what to post. Always check your audience's activity metrics.
Keep in mind that this handy option is only available for business users. So better make that switch fast! 
2. Analytics Are Key
Using an analytics tool to check your profile's performance should be obligatory. 
It's important to know what is working and what isn't, especially when your goal is increasing engagement on Instagram.
Here's how you do it:
click Profile > press the button on the upper right corner, > press Insights.
That way, you can observe your content performance and audience activity. It's like a little black book to your Instagram profile.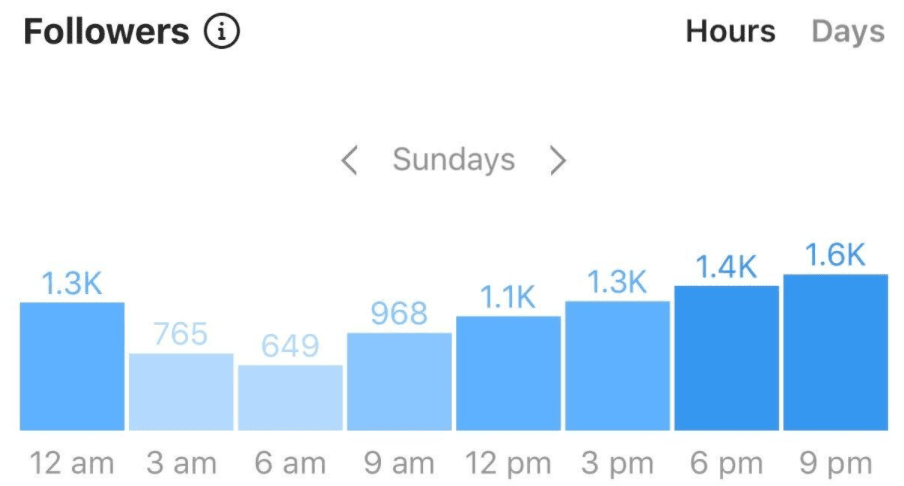 3. A Story a Day Doesn't Keep The Follower Away
Instagram Stories are a great way to share your daily life with your audience. You can always share simple and cute things you do.
 A couple of songs you like, funny memes, and the occasional selfie. Even the type of tea you're drinking alongside a good book or movie. You know, the little things.
You can also try out some of the Instagram Story editing apps. Regular Instagram Stories sure are great engagement post ideas. Especially when they're well-edited! 
And that's not only easy on the eyes. The numbers love it too! Good content always equals more Instagram engagement. 
It's an Instagram boost if we've ever seen one!
4. Tell 'Em Where You're At!
As we've mentioned above, the right time and place are of the essence. But you have to get 'em right! Even on the 'gram.
Wherever you are and whatever you post, make sure to add the location.
Even if you don't know the exact name of the bar or club, you're in. At least add the name of the street or neighborhood. 
This way, it will be much easier for people to discover you. And discovery and exposure equal a good engagement rate on Instagram. 
A lot of people discover new accounts through locations. And when one post leads to another. The focus will eventually land on your profile!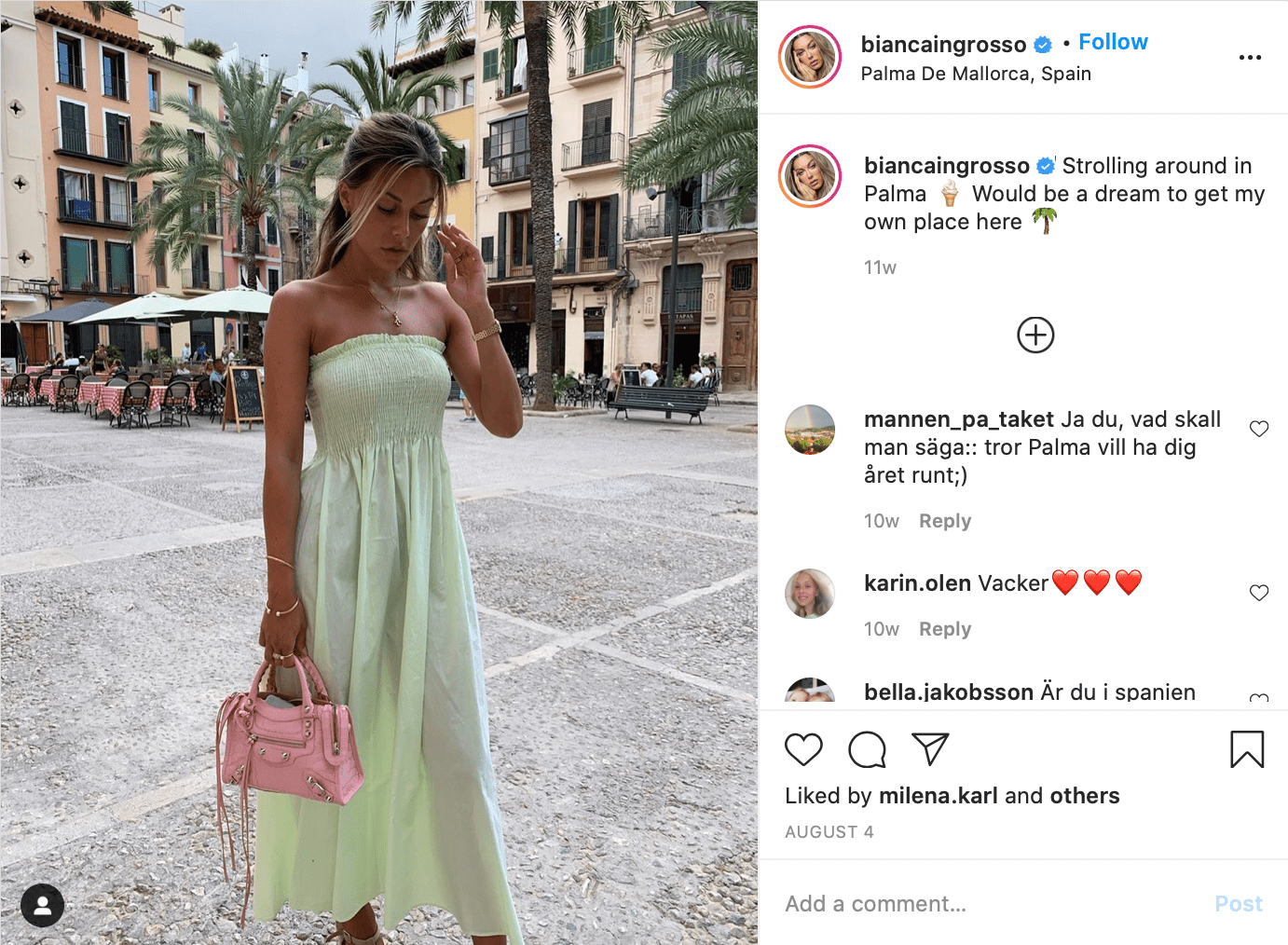 5. A Personal Yet Public Biography
They say an Instagram bio is the little monologue on the first page of your Instagram biography.
The trick here is not to give away too much, but just enough. Short and impactful Instagram Bios are the absolute best. And this is how to increase Instagram engagement.
It could be a line from a song, a monologue from a movie. Or even a quote of your own if you so desire. Whatever it is, try to leave a personal touch. A fingerprint, if you will.
If you're a more serious page that represents a business…Talk business then. Speak to your audience as directly as possible. 
You know, think like a salesman. 
Keep in mind that your Instagram username, name, and bio should all be in sync!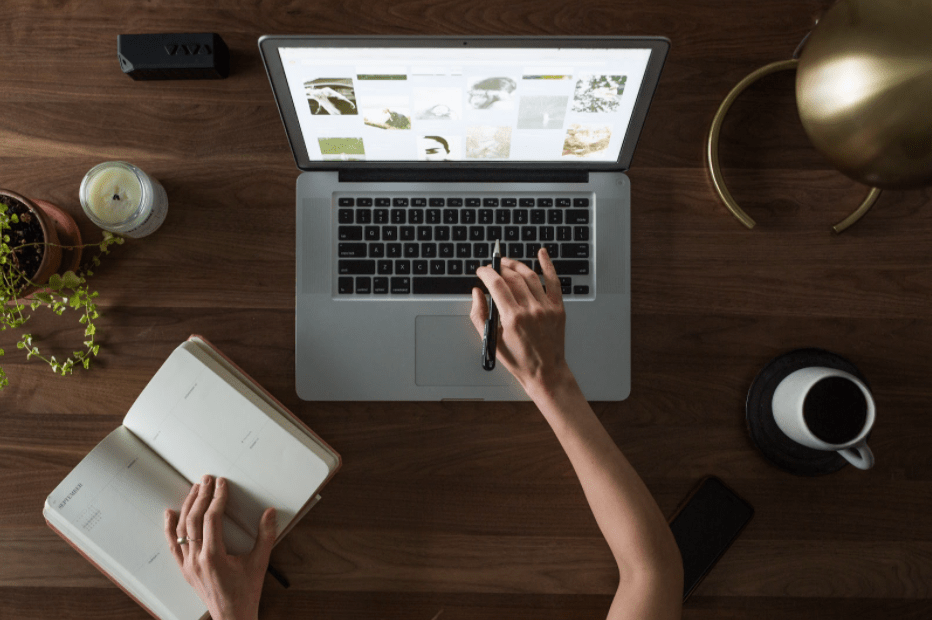 6. Capture this, Caption that!
Now that we've written the beginning let's focus on the centerpiece of this InstaBook. The literary one, of course.
The content is the main focus but never underestimate witty captions.
You can write up to 2200 characters under each post. But, just because you can doesn't mean you should. 
Since Instagram is inherently a visual platform – its main focus isn't wording. However, it's a big part of a good engagement rate on Instagram.
According to recent research, you should keep it short and sweet. 125 characters or under, to be exact. Throw in a couple of tasteful emojis, and there you have it. 
How to increase engagement on Instagram never felt…Shorter!
7. Size Does Matter!
Consistency on Instagram is super important!
Changing up the size of your posts all the time can look messy! And on a platform this visual, no one likes a mess. Neither does a good Instagram engagement rate.
Make sure your images are sized carefully! But also make them appealing to the eye. Colorful photos get 592% more likes than the average or dull-looking ones. Duuh.
Here are the sizes to look out for:
Profile photo: 320 x 320 pixels
Portrait photos: 1080 x 1350 pixels
Landscape photos: 1080 x 566 pixels
Square photos: 1080 x 1080 pixels
IGTV/Stories: 1080 x 1920 pixels
8. Your Brand + A #Hashtag
The most fundamental phase of hashtag marketing is having your own branded hashtag. You've guessed it. 
By branding, we mean something that's 100% YOU.
You'll create more brand awareness. Plus, branded hashtags can equal a big Instagram boost.
 Even if this phase is something you're struggling with, we got you covered. 
Flock Social has a team of specialists that can help. They'll come up with unique hashtags for your vision and image. That will eventually boost your Instagram engagement rate too.

 #ShotoniPhone hashtag by Apple
9. Be An Instagram Social Butterfly 
Responding to any kind of feedback is super important! It allows you to track your audience's perception of your brand.
Or, more specifically, how it's developing.
The best way to show your followers you're listening to them is by showing improvement. Companies and brands that lack this observational skill are in trouble. 
Avoid unanswered DMs, comments, and tags. Increasing engagement on Instagram depends on it!
Make sure always to check out your tagged posts as well. Keep an ongoing relationship with your community! Remember, they chose to be a part of your community! Make them feel like the choice was worth it! 
10. You Give Some, You Get More
We all have those Instagram profiles we love to stalk. Their vibe is just too cool to remain quiet about it.
If they are in your lane or close to it, don't be shy! Leave a comment on one of their posts. Chances are, one of their loyal followers will stumble upon it and discover you! 
This is another smart way of getting a good Instagram boost!
So, what are you waiting for? Don't be afraid to put yourself and your brand out there. It's always worth a shot to be heard. 
11. A Little Help Never Hurt Anybody 
Because of everyday life – many can't fully be dedicated to an Instagram profile. But for the best Instagram engagement rate, we have to be. 
This is exactly why services like Flock Social exist. To make your life, both online and offline, easier. 
Want to discover your targeted audience to lead them to your profile? Say no more, that's Flock's specialty. Along with insane monthly numbers?
Services like these are exactly what you need.
Get a glimpse of what you and your brand could become in just a matter of weeks.
Looking for more Followers?
Analyze these Useful Metrics to Measure Engagement Rate on Instagram
You have to keep tabs on your profile's performance. Success lies in outdoing yourself on the platform post by post.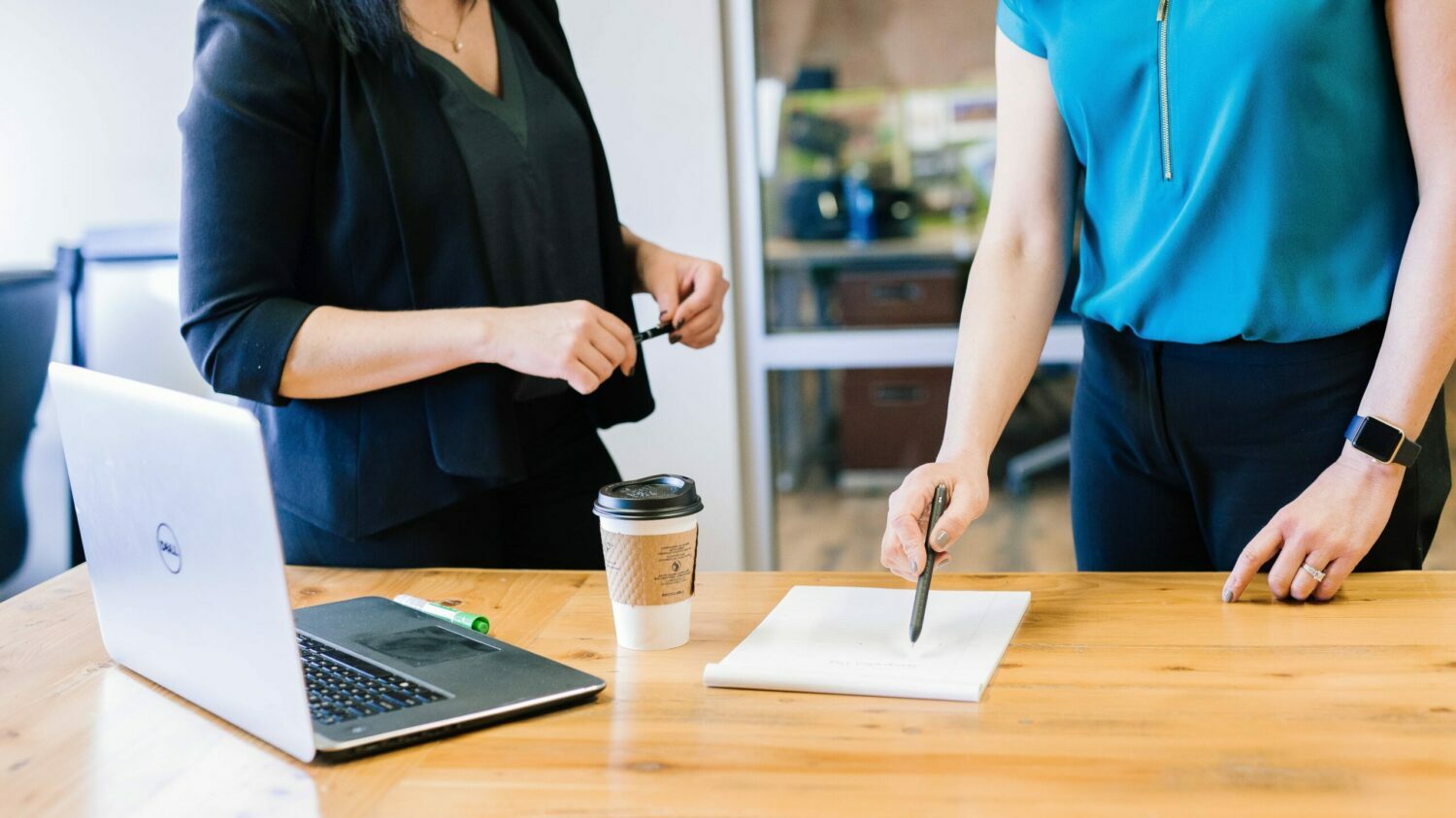 Here's how to monitor it:
How many times have users come back to see your post again? The bigger the number, the better the content. Thus, better Instagram engagement.
It's important to know Which posts perform better and when. It's also important to know where users discovered your post. 
Gradual growth is ideal.  Keep a close eye on how your page is growing follower by follower. 
How many comments you receive equals how engaging your content is. It's how you'll know what's working and what isn't.
Google Analytics is a great way to see how much traffic your Instagram made. This is an essential practice for all businesses!
Instagram Story performance. 
Story Replies, Taps Back and Forward, Story Exits, and Impressions should be monitored every day. And we've already mentioned how critical these 24h long posts are!
How to Calculate your Brand's Instagram Engagement Rate?
What is a good engagement rate on Instagram? Are you doing the right thing?
Well, let's see!
The best way to do this is by comparing your Instagram engagement and followers. 
Is the number of followers you have in line with how much activity your page gets?
Divide your total number of likes and comments by your follower count. After that, multiply by 100 to give you a percentage.
The best thing about it is that all the data required is public information. It's easy to "check-up" on your competition this way too. 
If you want to compare your Instagram engagement rates with your competitors – this easy method is the best way to do it!
Takeaway
It takes time, patience, creativity, and maybe a bit of help from a service or two. Of course, a lot of factors can influence your profile's progress. It all depends on what industry you're in and what kind of audience follows you. 
You want to expand your audience and stay true to your brand. The absolute best of both worlds? It is possible. Hopefully, these ideas make your Instagram in 2020 one for the books.