There is never a shortage of young talented people making it big. Especially online. From posting fun pictures, and amazing Instagram stories to getting paid to do it. 
Some of them even started successful businesses in the meantime!
And we know we're not the only ones wondering how they did it. Today, we'll be breaking down the stories of 3 big influencers. More specifically, how they ended up with a 6-figure salary. 
With millions of followers and great clients on Instagram, they must be doing something right.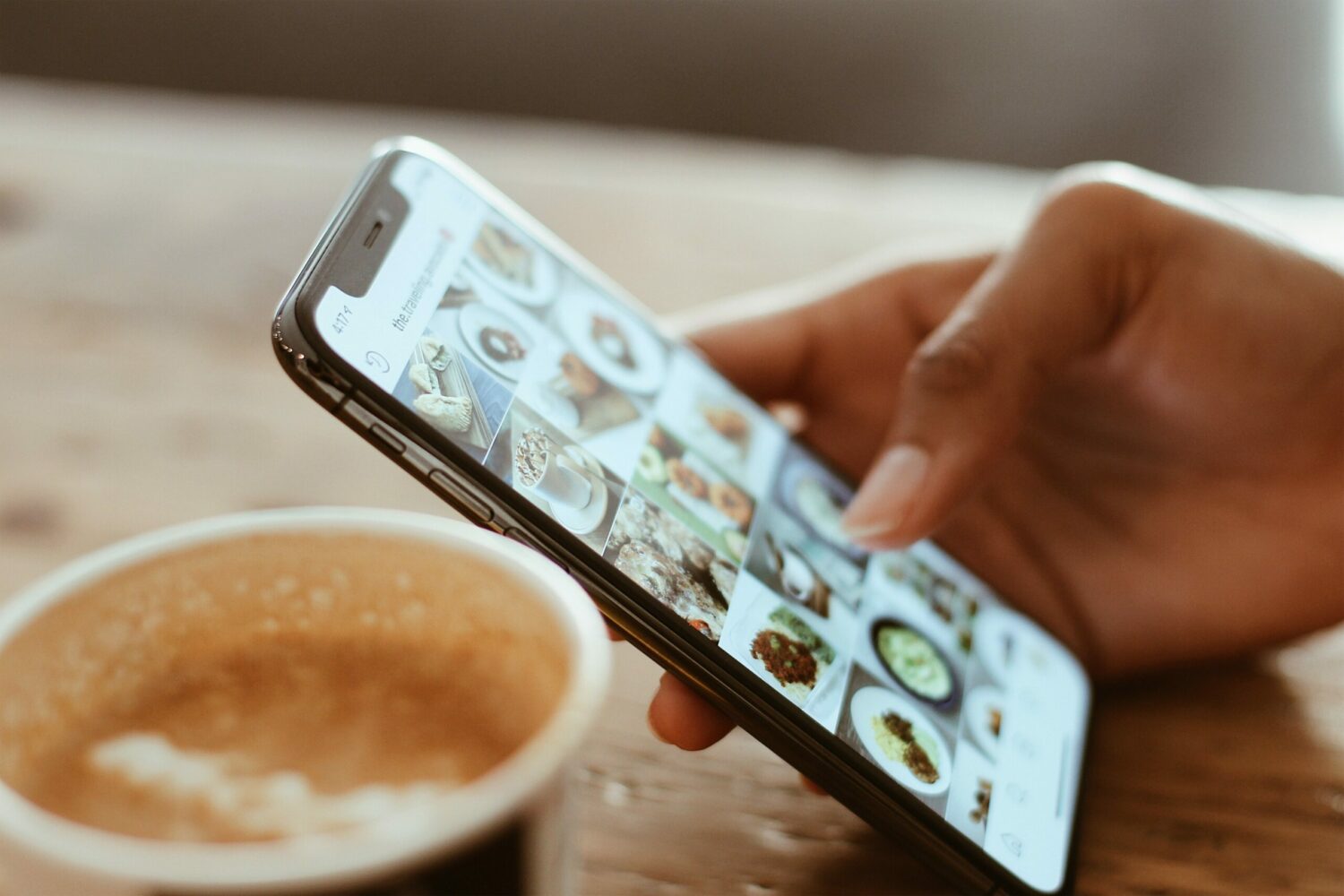 We'd like to show the type of people we think are a good fit for this blog. This list is all about the Instagrammers who started from nothing. Those who were able to make it big on their own. 
We wanted to show diversity in platforms, age, and content, regardless of their career choices. Plus, parts of it just might end up motivating you! Or anyone, really! 
Today, we'll be discussing the amazing: 
Huda Kattan a.k.a. Huda Beauty
Zach King
Charli D'Amelio
We chose a beauty mogul, a talented filmmaker, and the youngest and most popular TikTok star to show variety. It clearly doesn't matter how old you are and where you come from. 
People like to see that 'special' something online. You'll see what we're talking about in a moment. So, without any further ado…
Looking for more Followers?
The Face Of Beauty
We'd like to introduce you to the mother of makeup. The face of internet beauty, Huda Kattan, a.k.a Huda Beauty!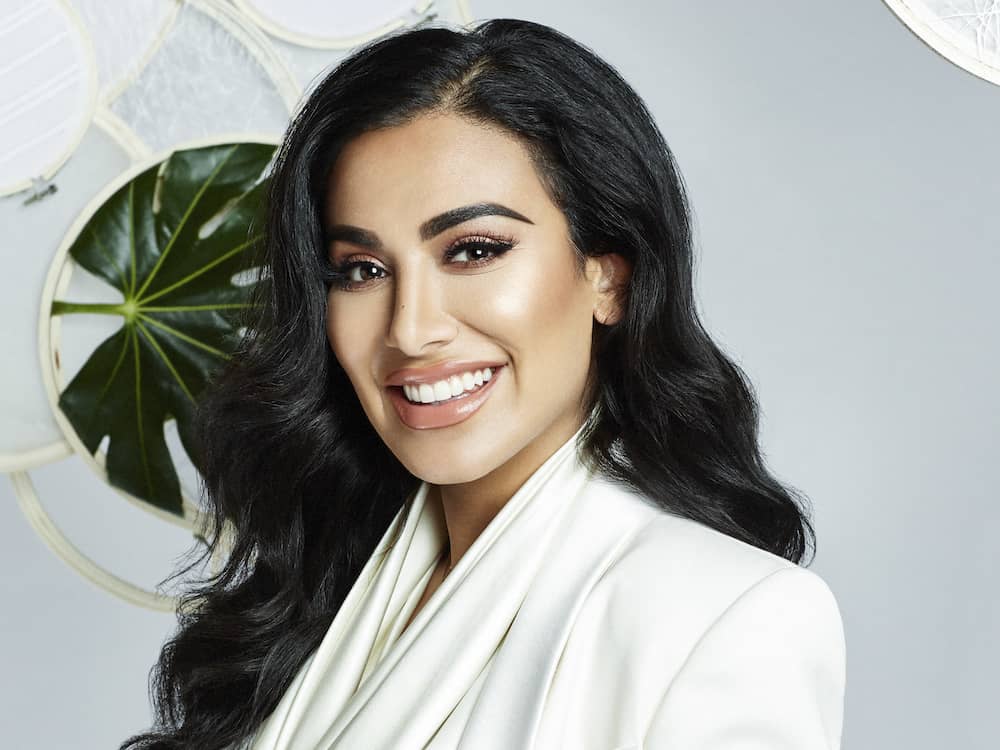 To those of you unenthusiastic about makeup, wondering  – Who is Huda Kattan, anyway? We've got the rundown of her entire career path. 
She's an award-winning makeup artist, entrepreneur, and an online beauty influencer. Currently, she has almost 48 million followers on the official Huda Kattan Instagram profile! 
But who was Huda Kattan before all of the fame and success? And more importantly, how did she make all of this happen? Who was the first social media influencer? Yup, she was done of them.
Kattan started her career by making makeup related blogs and videos. 
She often posted them to her then website, YouTube channel, and Instagram profile. Platforms like Instagram are so visual by nature. 
Kattan was able to make her name known through equally visual and entertaining content. People couldn't get enough of the signature Huda Kattan Instagram videos – the "How-to" series. 
She was one of the first influencers to start this Instagram trend. The 'How-To' videos later became the most significant trend on the platform. A great starter plan for internet stardom if you ask us. 
She gained insane attraction from her blogs and videos in the early 2010s. In 2013, Huda founded a cosmetics line called "Huda Beauty." 
After only a couple of years of creating content, she was able to build her own business. Her first product, a series of false eyelashes, was a worldwide hit! Even Kim Kardashian has famously worn the product. 
This was a 'revolutionary' move in the makeup world at the time. And it resulted in a lot of success for Huda. Her success was being ahead of her time.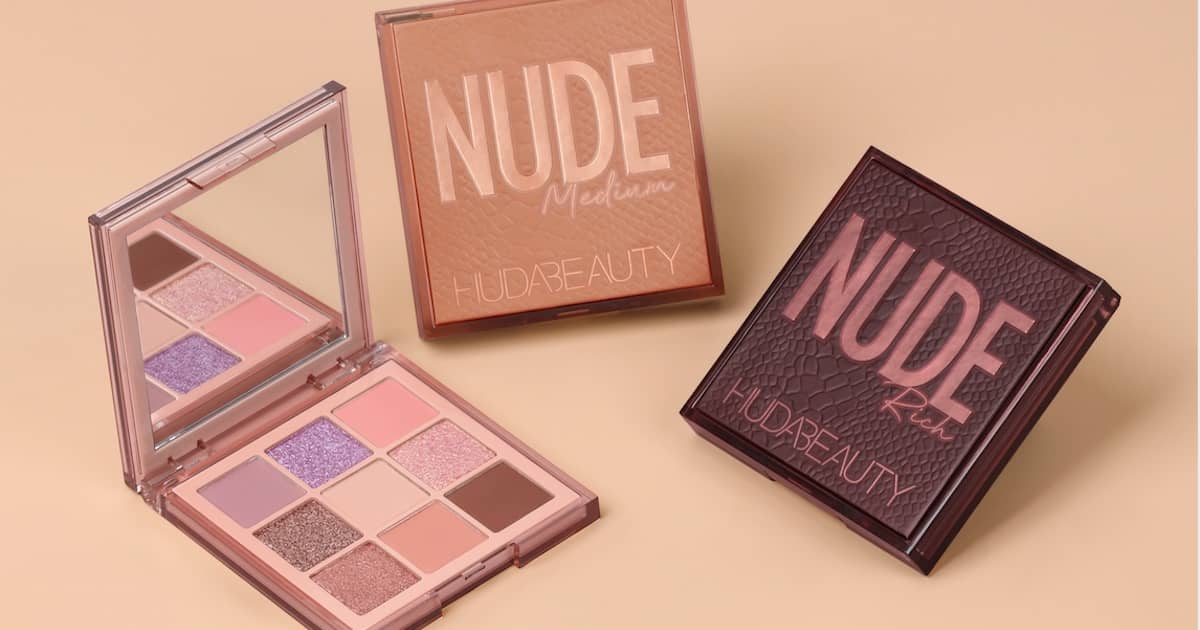 Huda's company, which is based out of Dubai, later began to offer other beauty products. As of now, her net worth is at around $610! Talk about an influencer-turned businesswoman. 
But she didn't stop there. 
"She is ranked #1 on the "2017 Influencer Instagram Rich List", earning around $18,000 for each sponsored content post. Huda has been described as "a Kim Kardashian West of the beauty influencer economy", and was declared one of the "ten most powerful influencers in the world of beauty" by Forbes magazine. She was chosen as one of "The 25 Most Influential People on the Internet" by Time magazine in 2017."
We don't know about you, but we sure are amazed, to say the least. As of today, Huda keeps crushing the online game while coming up with more fantastic makeup products! 
Take a look at her magic at hudabeauty.com! Now, speaking of magic, let us introduce you to none other than…
The Internet Magic-Man
We have to travel back in time for this one, all the way to Vine's golden age. The same time when Zach King started gaining popularity. Who is Zach King? – you might ask, if you've been living under a rock for the past decade, maybe.
In all seriousness, King is the magician of our generation, and his road to social media stardom is one of the craziest. You might recognize him from the Jedi Kittens video that was uploaded on his YouTube channel in 2011. The video featured an edit of two cats fighting with Star Wars lightsabers. 
It has gained over a million views in just three days. And later went on to gain around 20 million views.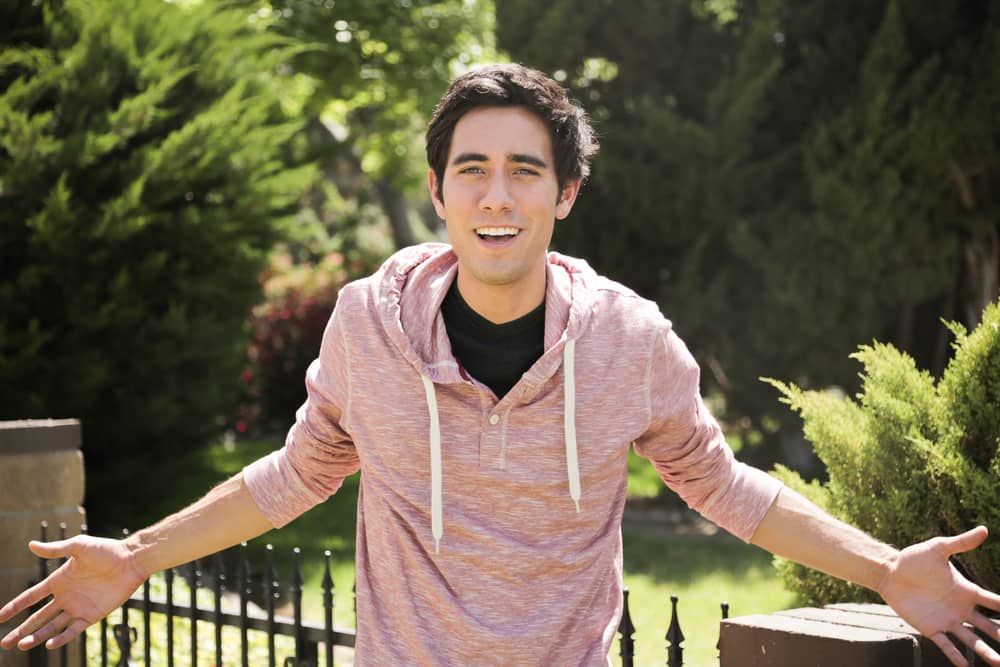 "He was named by YouTube as one of the 25 most promising young film-makers in America in May 2013. As part of its Next Up Creators contest, YouTube awarded King $35,000 as well as a trip to New York City for a four-day YouTube Creator Camp."
However, his early YouTube career wasn't what blasted him into internet stardom. In September of 2013, King officially created his Vine account. The videos he made on Vine were basically 6-second long visual entertainment videos. He made 'mind-twisting' magic trick videos that were highly praised. 
Just take a look at some of the best Zach king videos:
He gained so many followers and fans in January of 2014. Just a couple of months after he made his Vine account. And he was invited to guest star on The Ellen DeGeneres Show. 
He was becoming a true internet celebrity at this point. 
And around the same time, the term 'influencer' has emerged and is being thrown around very often. This was the first time internet 'fame' has had so much influence both on young people and pop culture in general. 
In an interview with The Independent, he said that he is interested in inspiring others. 
"Vine star and filmmaker Zach King may not perform magic in the traditional sense, but his expertly-edited six-second videos could put David Blaine to shame." Just one of the many praises this internet magician has received throughout the years.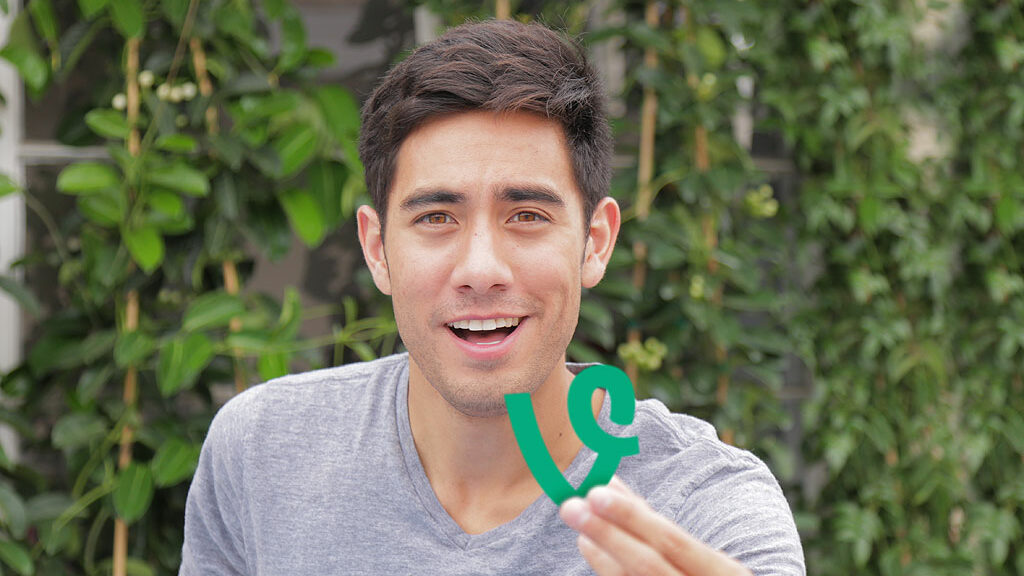 Many thought the videos were easy to make. But in an interview, Zach said that producing a Vine usually takes upwards of 24 hours. 
With three to four hours of filming. Plus, he was the only online creator with such an artistic approach at the time. Similarly to HUDA, King was way ahead of the curve. They were securing the 'influencer' ID before it was ever a universally accepted term.
He has also worked with celebs such as Selena Gomez! She starred in one of the epic Zach King videos for Instagram that currently has almost 15 million views!
 

 

 

 

 

 

 

 

 

 

View this post on Instagram

 

 

 

 

 

 

 

 

 
He has almost 25million followers on Instagram, 42million on TikTok, and net worth at around $5 million. It's safe to say the Zach King Instagram success story is one of the online greats.
Now, on the younger and more 'hip' side of the internet, we have…
The Youngest Cub In the Pack
It is no secret that TikTok became one of the biggest platforms for online creators. But how much do we actually underestimate its power and influence? 
Well, our next influencer is living proof that we've underestimated it quite a bit.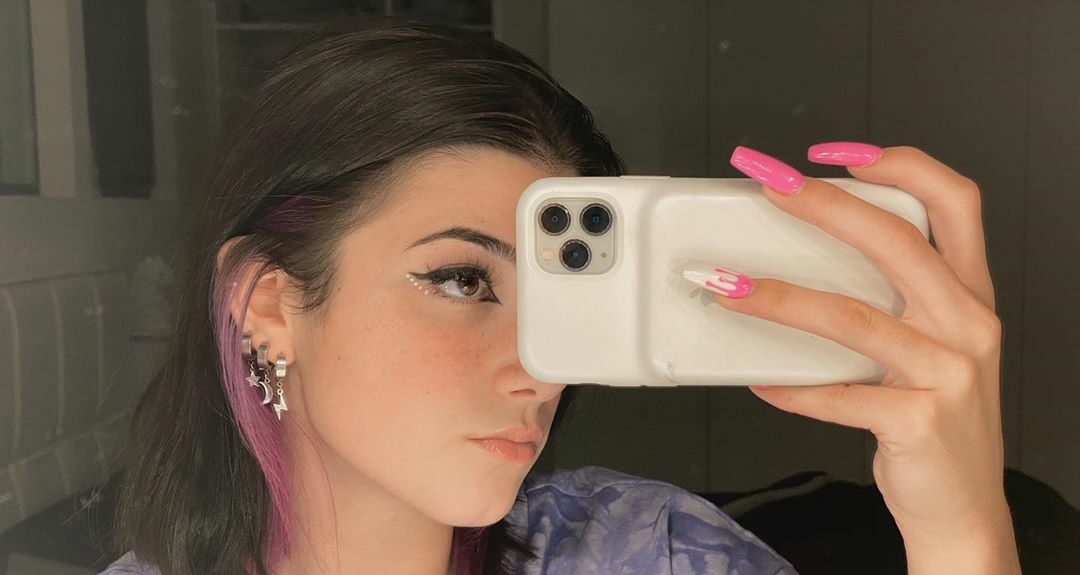 At only 15, Charli D'amelio has managed to become famous overnight. Mostly for her choreography and incredible dance skills. Her career and influencer status started in 2019 when she began uploading dance videos on TikTok.
Since then, she has managed to acquire almost 90million followers on TikTok. 30million on Instagram and a net worth estimated at around $5-$10 million in 2020. 
In just 10 months, she became the most followed person on TikTok. And only at 15? Probably the youngest superstar in the history of social media marketing. 
You must wonder how a kid could get so popular in just a year. Well, her previous Instagram bio says it best: "don't worry I don't get the hype either." And with that said, we'll be breaking it all down.
After she seemingly took over the world of Social Media, in January of 2020, she signed with the talent agency UTA. She then landed a spot in a Super Bowl commercial for Sabra Hummus, which is huge in the USA.
Basically, her dance videos were shared everywhere on the internet. Soon enough, she became the youngest but biggest name online. 
D'amelio was also invited to attend Super Bowl LIV and meet Jennifer Lopez. And they've  created the viral TikTok challenge "J Lo Super Bowl Challenge." 
This also sparked a conversation on how much influence do influencers actually have. And we'll be getting into that in a moment. 
One of the biggest moments in D'amelio's career is when she performed at the NBA. So as you can see, everyone is in need of influencers. Big companies and names are very aware of their massive influence, especially on younger audiences. 
In recent years, many 'traditional' Hollywood celebrities started involving influencers. To either attend or be a part of big projects. For example, Kim Kardashian and Rihanna. Some of the biggest names in Hollywood. 
They invite the most famous makeup influencers to promote their products and attend launch parties. 
Jeffree Star and Manny MUA at Rihanna's Fenty Beauty launch party 
They are known to have a better connection with their Instagram followers. That directly influences how the greater public views certain products. And will they purchase them! 
This usually results in success for both parties. The influencer gets more exposure and credibility. And the celebrity does exceptionally good in sales. A win-win situation if we've ever seen one.
Conclusion
Speaking of influence, what do you think is their biggest platform? Do you know how they make most of their money? Or where does the biggest attraction come from? Well, you've guessed it – it's none other than Instagram. If you're wondering how to become an influencer and need a place to start – start there. 
Instagram is the best way to present yourself and your brand. Visual content is often the fastest way to capture the public's attention. Just look at what Huda, Zach, and Charli have done. 
Also, there's one more thing. The biggest and most prominent influencers have one thing in common. No matter the lane they're in. They all predicted the 'next big trend.'
Way before the trend was even approaching the internet. They were ahead of the curve and have created a blueprint for their peers. Or newer influencers that followed their footsteps.
In conclusion, if you have an original idea, an Instagram account, and a whole lot of passion – you are more than eligible to participate in the game called Internet fame and influence.