So you've reached a solid IG following and think you're ready to add some brand collaborations to your Influencer resume?
It should all be a walk in the park from here on. Right?
Well…
Not exactly. But let's be proactive about it and take you to your next step – your first brand collab.
Without further ado, let's get into answering the $1 million dollar question: 
How do you approach a brand on Instagram?
It's gonna be a bumpy ride, full of valuable info, so make yourself comfortable and scroll down!
Looking for more Followers?
What's an Influencer?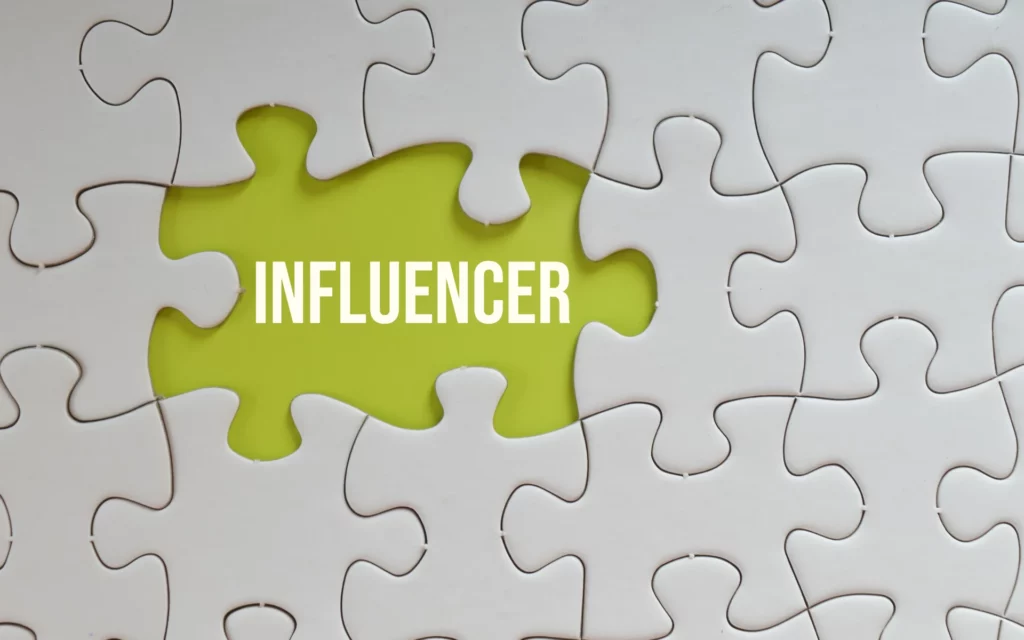 We're sure you've done your research on how to become an influencer by now. 
Just to make sure we're on the right track, let's get back to basics before we get to the nitty-gritty of how to collaborate with brands on Instagram. 
Although there are enormous amounts of self-proclaimed influencers out there, the ones that are actually getting a ton of deals are the ones that actually influence people into buying a product or doing something that they advertise. 
Bear in mind, though – this isn't necessarily reflected in the number of followers you have but in their actual relevance and the engagement they bring in. 
As long as you can get a solid following that is interested to hop on the conversation, you can be sure you're all set to work with brands on Instagram.  
How Many Followers Should You Have Before Working with Brands?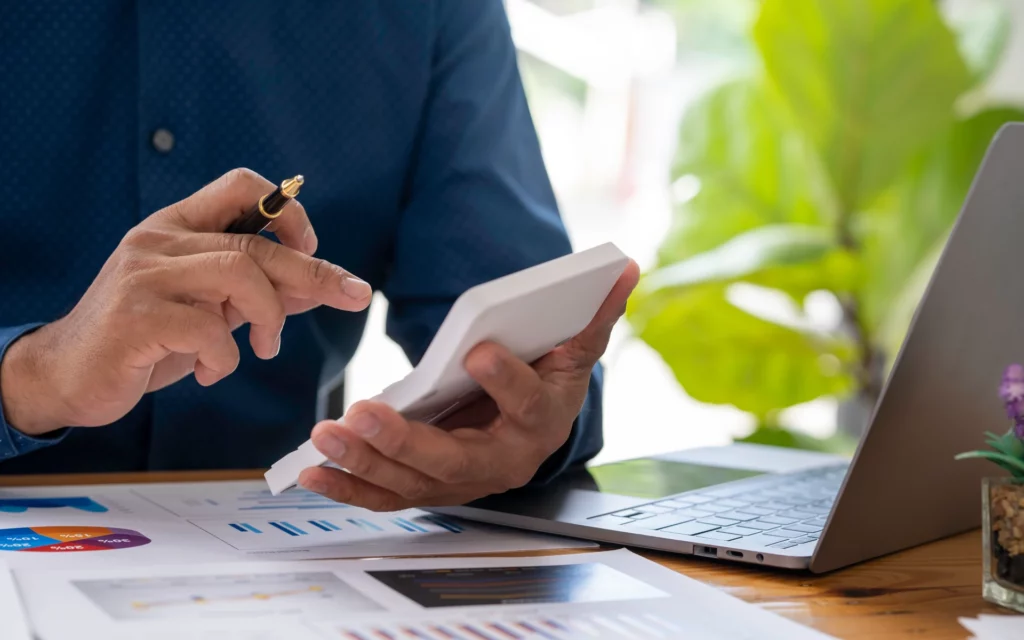 This is one of the most common BS facts regarding influencer work, and we've got the tea.
You must have at least 10K+ followers even to be considered semi-serious in this fast-paced industry. 
Sure, having 10,000 followers would put you "on the map", yet you still stand a chance with less.
Why's that? 
Most brands looking for influencers don't value the number of followers as much as they do the quality of engagement.
So, instead of doing something irrational and out of line, think about quality and long-term. 
Take your time to really get to know your followers and create meaningful engagement off of your shared values. 
This is how each and every one of the big influencers started off. 
And look where they are now – charging $1 million per post.
Nurturing genuine community amongst your followers pays off – big time!
How To Find Brand Collaborations On Instagram: Verified Steps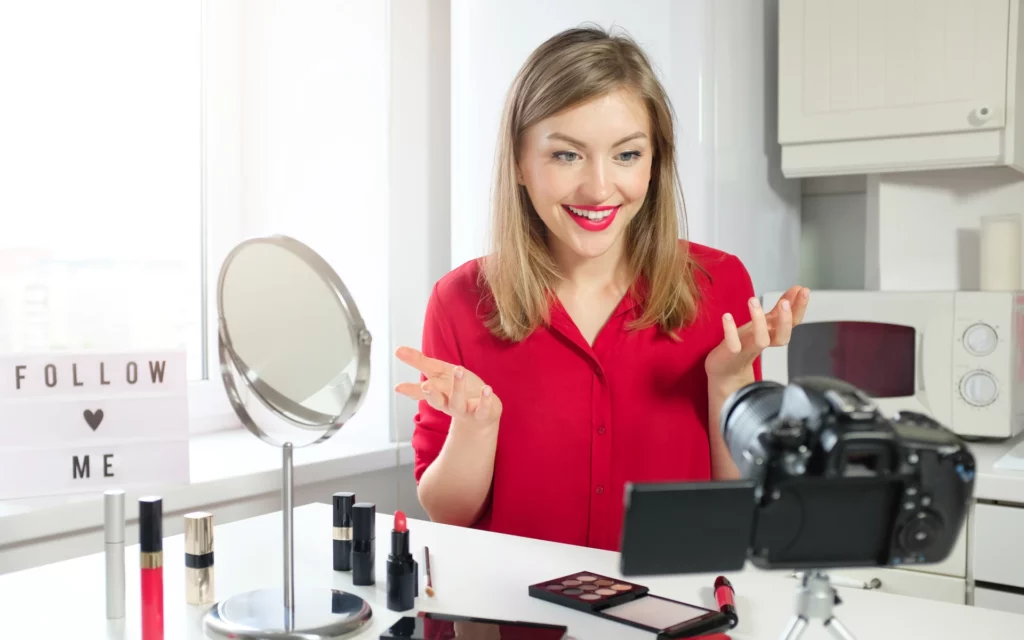 Navigating brand collaborations as an influencer can be a complex process. 
From joining influencer networks to engaging in affiliate programs, these tactics are aimed at enhancing your visibility and forming lucrative collaborations.
Each of the following subsections provides detailed insights into a unique approach, aiming to equip influencers with the tools needed to succeed in the dynamic world of influencer marketing.
So, let's see what we have in store for you:
Join Influencer Networks
Influencer networks are platforms designed to facilitate a successful brand collaboration between influencers and brands. 
As an influencer, you can sign up to these networks and create a profile that highlights your niche, target audience, and content style. 
Some of the most popular networks include Ainfluencer, AspireIQ, and Grapevine. 
Once your profile is complete, you can browse the platform for potential brand partnerships that align with your brand. 
Many of these networks also offer tools and resources to help you manage and track your collaborations, making the process more streamlined and efficient.
Contact Brands Directly
Direct outreach to brands is another effective marketing strategy for securing collaborations. 
Start by identifying brands that align with your certain niche and audience. 
Research their contact information, which can usually be found on their website or social media profiles, and prepare a personalized pitch – like your life depends on it! 
In your pitch, articulate your understanding of their brand, outline the benefits of collaborating with you, and suggest some potential content ideas. Be professional, but don't bore them to the point that they mark you as "spam."
Make sure to follow up after a week or two if you don't get a response. Some brands are busier than others and it may take a bit more time before you get a response.
Attend Industry Events
Events are everything in the Instagram world – if you weren't there, it's like it doesn't count.
Industry events such as trade shows, conferences, and networking gatherings provide opportunities to meet with brand representatives face-to-face. 
These events can help you establish personal connections, demonstrate your interest in their products or services, and discuss potential collaboration opportunities. 
Be prepared to share a bit about your influencer work, audience demographics, and previous successful collaborations. 
Here's a free tip:
Always follow up after the event with a personalized direct message reminding them of your conversation and expressing your interest in a potential collaboration.
Use Hashtags
Hashtags are a powerful tool on social media. 
They can help increase the visibility of your content and attract the attention of brands you want to work with. 
Use relevant and trending hashtags in your posts and Instagram stories to increase your chances of being discovered. 
Additionally, you can search for brand-specific hashtags to find brands that are active in your niche and may be interested in collaborating with you ASAP.
Collaborate with Other Influencers
Teaming up with fellow influencers can be mutually beneficial. 
Not only does it help you reach a wider audience, but it also increases your visibility to brands. When you collaborate with another influencer, both of your audiences are exposed to each other, potentially growing your follower count. Moreover, a successful collaboration with another influencer can attract the attention of brands looking for influencers to work with.
Create a Media Kit
A media kit is a document that details your value as an influencer. 
It typically includes information about your audience demographics, engagement rates, content style, past collaborations, and more. 
A well-prepared media kit is a professional way to showcase your work and attract brands. 
It can be sent along with your pitch when reaching out to brands or posted on your website for potential partners to review.
Use LinkedIn
LinkedIn is a professional networking platform where you can connect with brand representatives and marketing professionals. 
By creating a comprehensive profile and actively engaging on the platform, you can attract the attention of potential collaborators. 
LinkedIn's "InMail" feature allows you to reach out directly to brand representatives. You can also join relevant groups to further your networking efforts.
Monitor Brand Mentions
Keeping track of who is talking about you on social media can uncover potential collaboration opportunities. 
Tools like Google Alerts or Mention can notify you when your name or brand is mentioned online. 
If a brand is talking about you, it may indicate their interest in a collaboration – which is kind of your goal, right?
Well, now that you're notified, you can reach out to these brands and express your interest in working together.
Partner with Affiliate Programs
Affiliate programs can be a steady source of income and brand collaborations. 
Brands provide influencers with a unique referral link to track sales generated from their promotions. 
By joining these programs, you can promote brands and products that align with your audience's interests and earn a commission from every purchase made through your link.
Attend Product Launches and Press Events
Product launches and press events are prime networking opportunities. 
These events offer an exclusive look at new products or services – and attending them demonstrates your interest and initiative!
Use these events to introduce yourself to brand representatives, share about your influencer journey, and discuss potential partnerships. 
The content created from these events can be shared on your platform, showcasing your experience and connection with the brand.
How Do You Approach a Brand on Instagram?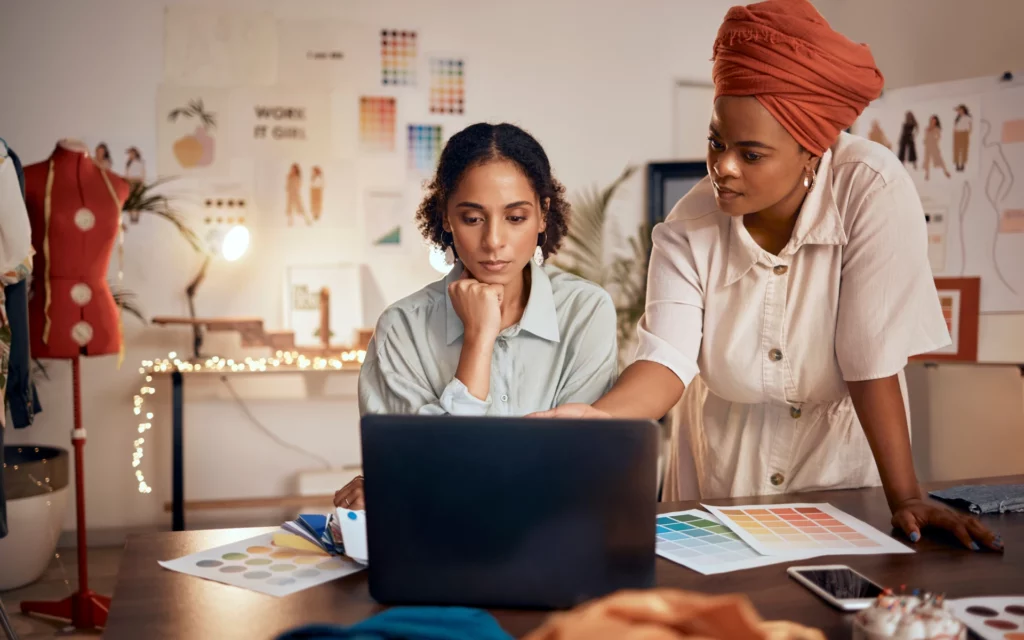 s to find you – show up on their radar, and get some easy proactivity points right off the bat. 
Of course – it wouldn't hurt if the first brands you're reaching out to as an aspiring influencer are super dear to your heart. The brands whose products you actually like and use daily.
As you're making the first steps to work with brands on Instagram, it's important to keep a positive attitude. 
No need to panic if nothing comes out of it at the first shot – as long as they have your contact on file, you never know what opportunities may open in the future. 
Before we lay down the steps for you, here's something to think about.
Is Your IG Your Only Concern?
Think again.
When it comes to brands looking for influencers, the majority of them would like to do a blog post plus an IG post for a collaboration.
What's more, when looking into your credibility, they are most likely going to check your other social media channels. 
Ensure your entire digital presence is consistent, with a clear niche and design. Reaching out to brands as an influencer with a complete set of social media and marketing resources would double your chances of success. 
Now that you've got all the facts ready, it's time to pitch your first brand – or a couple of them. 
Do Your Research
If you're in it for the long run, you want your reputation to be built on genuine collaborations that speak clearly of your niche and values.
For example, if you're a vegan foodie, you don't want your first (or any other) collab to be with a meat-oriented fast-food business, right?
In order to determine if you would be the right fit for the brands on Instagram you want to pitch, look through their Instagram feed to get a clear picture of what type of influencers they've been working with.
Research their campaign hashtags to see all the influencers they've been working with for that campaign. Check the influencers' number of followers, their engagement rate, and their overall aesthetic to see how you stack up.
For example, if the brand has only worked with influencers that have 20+K followers, you shouldn't waste your time but wait until you grow to pitch a collab.
And vice versa. 
To find the right brand looking for influencers to work with, research influencers that are similar to you and find their collaborations to see if there's a fit for you.
Fishing for Contacts
Once you've found the perfect fit, it's time to get the ball rolling and do your first pitch.
First things first, let's get you to the right person to contact. 
When on a brand's website, it can be overwhelming to decide which person to contact from the email list. 
If you're using a cool tool like Hunter, even the free option can provide a lot of resources. 
The cool thing is it will list all the emails in the categories according to the departments. So, you'll reach out to the press, media, marketing, or communications people.
Your last resort should be info@ or contact@ since those accounts get a ton of questions on a daily basis, and you risk your email getting unnoticed or buried in the stack. In case there's no visible contact info, you can do an advanced search on the website:
Go to the company website

Type "site:domain name + contact" in the search bar

Select the contact page from the results 
There's another way to go about this.
You can use social media to find contacts. 
Check their About Facebook page for email addresses, try DMing them on Twitter, or even Instagramming them for that matter. 
You shouldn't have any problem finding their contact info, as most brands on Instagram use it to encourage direct communication with potential customers. 
Get Your Act Together
As you have probably understood so far, working as an influencer, there is no space for being shy.
The same goes for reaching out to brands as an influencer! 
If you think that a short email with your name, proposition, and closing message would cut it, think again.
Understand that brands on IG, big and small, get hundreds of emails from brands and influencers asking for collaboration, so you'll have to really step up your game even to get noticed.
That's where our next step comes in.
Introduce Yourself Properly
When creating the first pitch, most influencers looking to collaborate with brands on Instagram would want to make the best first impression. 
And most often, the wrong pitch lowers their chances of getting brand-sponsored deals. 
Sure, your IG bio says it all, but bear in mind that the brand reps are super busy and simply don't have the time to look into the social media of all the people that contact them. 
So, make sure to get them hooked with your awesome introduction.   
Make sure to write a couple of sentences describing yourself in the best light. 
No bragging – just fact-stating in a cool and creative way. 
Introduce Your Audience
Tell them what they want to know – who your audience is. 
This way, you're showing the brand you're looking to work with on Instagram that you nurture your audience and engage with them. 
More importantly, you're showing them how this translates to their brand and what they can get from this collab. 
Most of the brands looking for influencers to maximize their IG game want clear insight into the audience and overall engagement. 
So, be sure to provide it right away. 
This works both ways, though – your audience (and you) benefit from a collab with a brand that shares your values. 
For example, if you're a conscious travel influencer, your audience most probably consists of like-minded conscious travel enthusiasts who would benefit from getting introduced to a brand producing organic, cruelty-free backpacks.
Tell Them Why They're Special
Everyone likes to feel special – we get that.
By explaining in a sentence or two what you like about their brand, you're not only playing the ego-boosting game, but you're showing that:
You did your in-depth research, and 

You know you'd be a good fit because your audience probably shares your values and preferences.
Check, and c-h-e-c-k!
Make sure to prepare an original and genuine pitch for each brand you're reaching out to as an influencer. 
A cold, generic pitch won't cut it nowadays. Instead, go the extra mile and let them know why you're invested in their brand and the values you share to get their attention. 
Close With a Value Proposition
Ah, the cherry on top!
Tell them what you can do for them. 
What's the value and the gain for them? 
An X amount of new followers, X amount of website traffic, comments, engagement, or exposure to a specific audience – whatever tickles their minds.
Be sure to highlight their ROI upfront. 
State it clearly, and add your humble commission in the form of a free product or financial compensation.
Get Them To See Your Style
Insert links to your previous collaboration posts. 
If you're a beginner trying to figure out how to start to work with brands on Instagram, don't worry, we've got your back. 
If you've got none, insert links to your posts that reflect your style, your engagement, and your interaction with your audience.
When learning how to collaborate with brands, it's important to take a look at what other influencers are doing right and take a page from their playbook from time to time. 
Of course, you should always strive to make it authentic and unique. 
Don't Forget To Always Play by the Rules
Ensure you and the brand you are approaching as an influencer are on the same page.
We're talking FTC rules and disclosing your agreement with #ad or #sponsored. 
If the brand you're reaching out to as an Instagram influencer is not keen on going full disclosure, you should think twice if a free product or any amount of money they're offering is worth getting your profile banned.
This is rarely the case; however, most brands looking to work with influencers are well aware of the regulations and must follow the guidelines properly.
How Much Should You Charge For Instagram Collaboration?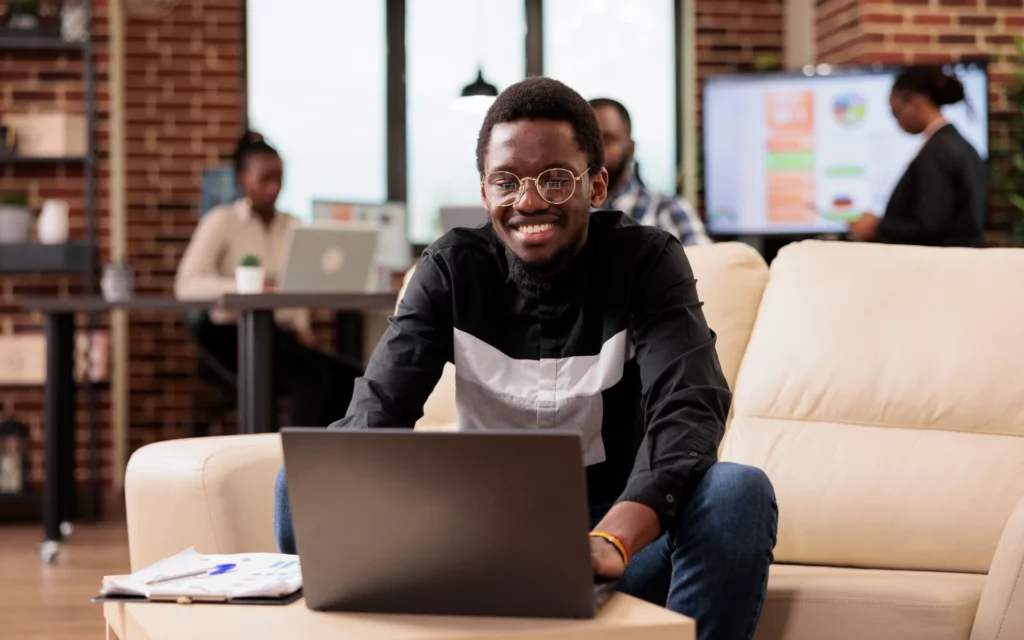 The question of how much to charge for collaborations is one that often perplexes bloggers and influencers almost daily.
Pricing strategies can vary depending on the size of your following, your experience, the niche you're in, and the scope of the collaboration.
So there's a lot to take into account before you put down the price.
To begin with, it's essential to realize that your following is a direct reflection of your reach and, therefore, the value you provide to brands. 
If you're a micro-influencer (with 1,000 to 15,000 Instagram followers), you're viewed as having a tight-knit Instagram community that trusts your recommendations.
A general rule of thumb is to charge around $10-$15 per sponsored post if you have about 1,000 followers. 
If your follower count falls within the 10,000-15,000 range, you might charge between $100-300 per post.
When it comes to mid-level bloggers (those with 15,000-99,000 followers), the rates increase and may range from $200 to $2,000 per post. 
The higher the follower count, the higher the fee, but the precise rate should also factor in the scope of work involved. 
For instance, if you're required to hire a professional photographer or spend a significant amount of time creating content, you should factor these costs into your price.
Macro-bloggers, those with a following of 100,000 to over a million, have an even broader reach and can typically command higher rates. 
Prices for this group can range from $5,000 to $15,000 per sponsored post, and possibly even more, depending on the brand and campaign specifics.
However, it's crucial to balance earning a fair income with maintaining authenticity. 
Charging too much could deter brands, but underselling your services might lead them to underestimate your value. 
Therefore, reasonable pricing, transparency, and providing exceptional value should be your guiding principles when setting collaboration rates.
Remember, your rates are not set in stone and can change as your follower count grows, your engagement rates improve, and you gain more experience. 
It's always a good idea to revisit your rates periodically and adjust them as needed!
Things To Consider
Once you dip your toes in the water, you'll learn how to perfect your communication with brands looking for influencers, what to dismiss right away, and what questions to ask to get a clear understanding of the possible deal.
One of the things to consider is creating a clear media kit, which you can customize to fit the specific brand on Instagram you're in business with.
Use your colors and aesthetic, but make sure to make it a one-page pdf with just the most important details that include:
Your follower count for each social media channel

Info about your blog

Info about your audience

A couple of examples of your best work.
The fees are the customizable part, so make sure to add these separately for each brand.
Most brands will ask for your media kit right off the bat, but if you're new to the game and you don't have a huge following, you can leave this part out and ask to collaborate for free products.
Figuring Out the Details
In order to get the most out of each one of your brand-sponsored deals on Instagram, make sure to discuss the details upfront.
Things to agree on upfront include:
The number of posts to share – you want to be on the same page on the amount of work you'd be doing.

The time span – to prepare everything to be posted on time.
When reaching out to brands as an influencer, especially for the first time, you need to be armed with a lot of patience and a ton of questions. 
Any unaddressed issue may cause unnecessary delays, or even worse, it can cost you your future deals with authority brands on Instagram. 
Good news travels fast, but bad news travels faster. 
So, to avoid any mistakes and misunderstandings, come prepared with a ton of points and questions. 
The Final Verdict on Instagram Brand Collaborations
Now that you've got the strategy in place, it's time to start your first pitch. 
Although there are enormous amounts of opportunities for influencers to collaborate with brands on Instagram, things can get too difficult to navigate too soon. 
Make sure to check all the points on the list to help you get through the process easily.  
Always remember to start small and test the waters first. 
As you get into the flow of things and secure your first collab, you'll feel more confident, and the process will get much smoother. And before you know it, the brands will start calling you.
Feel like you need some help in the growth department? 
We've got your back. Try Flock today to see how you can grow your following, engagement, and reach organically and hassle-free.