Picture this – over 1 billion monthly users, half of whom follow at least one business account. It's a staggering number that showcases the immense potential of Instagram as a sales platform.
So, why not seize the opportunity to sell directly to your target audience?
The team behind the Instagram app knows this, too, and that's why they keep adding new shopping features like shoppable Instagram posts.
Why juggle multiple sales channels when you can do it all in one place? From attracting your ideal customers with Instagram shopping ads to growing a community, convincing, converting, and selling, the app has got you covered.
If you're ready to turn your business account into a one-stop shop, we've got your back. In this guide, we'll show you how to set up your IG store and maximize its potential.
Get ready to discover the benefits of an Instagram shop, and find out how to achieve the best results with your new store.
Let's dive right in!
Looking for more Followers?
What Is Instagram Shopping?
Imagine having your own digital store right on Instagram—a shop that showcases your amazing products, captures attention, and brings you money.
That's the magic of Instagram Shopping!
Instagram Shopping takes your eCommerce brand to the next level by creating a shareable catalog of your products, allowing you to tag products and sell on Instagram. It's like having a virtual customizable storefront displaying products that your customers can explore without leaving the app.
But that's not all.
Here are some of the Instagram shopping features you absolutely cannot miss:
Product Detail Page: The product catalog is like a personalized showroom featuring stunning images, compelling descriptions, and even customer reviews. It's all about creating an immersive experience that leaves your audience yearning for more.
Collections: Think of them as curated assortments of your products, carefully arranged to tell a story or cater to specific themes. Whether you're curating a fashion lookbook or presenting a collection of home decor inspirations, Collections help you ignite your customers' imagination and entice them to explore further.
Shopping Tag: This nifty feature allows you to tag your products directly in your posts, turning your feed into a delightful shopping spree. With a simple tap, your followers can unveil product details and seamlessly make a purchase. It's like turning every post into a virtual shopping aisle, ready to satisfy their cravings.
Instagram shop tab: It's a treasure trove of new brands and products where users can uncover hidden gems that align with their interests. It offers you a spotlight in a bustling marketplace, attracting potential customers and expanding the reach of your shopping posts.
Instagram Checkout: Although currently available in select regions, this game-changing feature enables Instagram users to complete a purchase without leaving the app. It provides your customers with a streamlined and frictionless buying experience.
Who Qualifies For Instagram Shopping?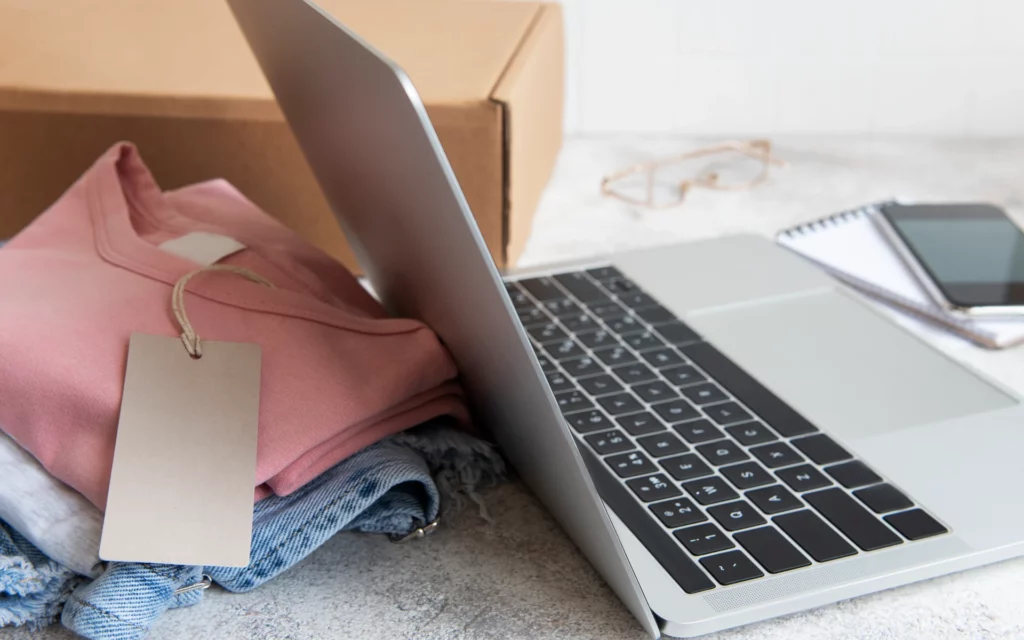 So, you're all fired up and ready to rock the Instagram Shopping scene. But before you start strutting your stuff in front of thousands of other Instagram users, let's talk about who gets an exclusive invite to this retail party.
First things first, you need an Instagram Business Account. That's your golden ticket to the shopping spree. So, if you've already leveled up your account to business status, congratulations! You're one step closer to unlocking the shopping superpowers.
You also need to play by the rules.
Instagram has some merchant policies in place to keep things fair and square. So, make sure you're up to date with the guidelines and keep your business practices squeaky clean.
Now, let's talk geography. Instagram Shopping is spreading its wings, but it might not have reached every corner of the globe just yet. Availability varies by market, though, so check if your region made the guest list and get ready to party.
Ah, the heart and soul of your Instagram Shop—the product catalog. That's where the magic happens. You need to connect your business account to a catalog filled with all your amazing products. It's like having your own digital inventory.
So, make sure it's all setup and primed for showcasing your goods.
Oh, and don't forget the most important rule—follow Instagram's commerce policies. These guidelines keep the shopping experience safe and enjoyable for everyone.
So, brush up on the dos and don'ts to keep your account in tip-top shape.
If you meet Instagram's requirements—a business account, rule-following skills, availability in your market, and a connected product catalog—congrats! You've officially earned your spot at the Instagram Shopping party.
5 Key Benefits Of Setting Up An Instagram Shop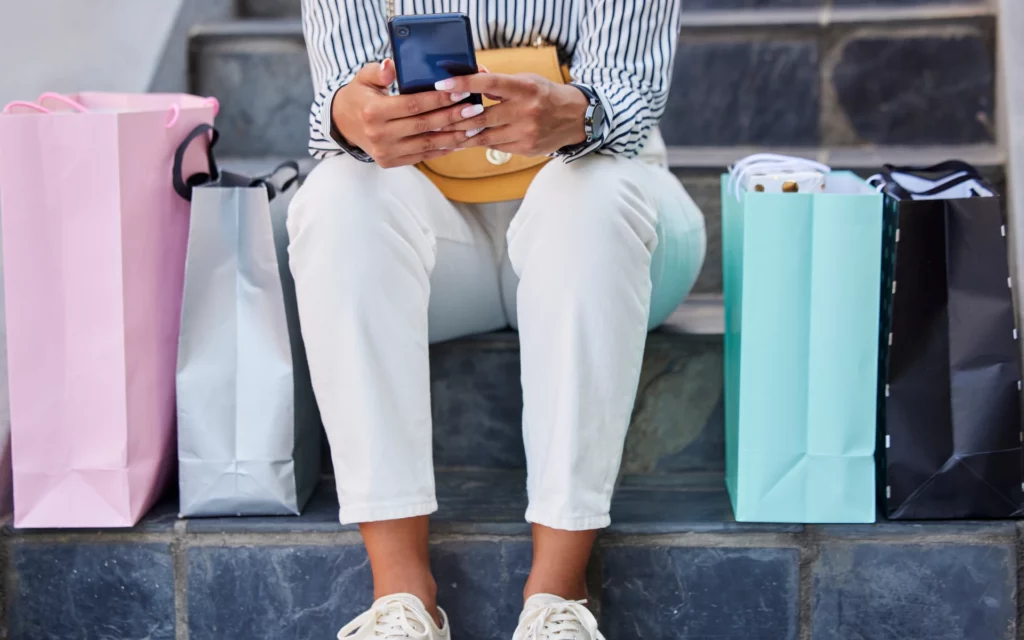 Setting up an Instagram Shop isn't just about jumping on the bandwagon. It comes with numerous benefits that can give your business a significant boost.
Here are just some of the exciting advantages awaiting you in the realm of Instagram Shopping:
Enhanced Product Discovery: Instagram app is a hub of inspiration and discovery, making it the perfect platform to showcase your products to your target audience. By setting up an Instagram Shop, you open doors to increased visibility and reach. Your products become more discoverable to a wider audience of engaged users, expanding your brand's presence and attracting potential customers who may have otherwise missed out.
Improved Customer Experience: Instagram Shopping takes the hassle out of the shopping journey. With shopping features like product tags and the convenient checkout method, you provide your customers with a seamless experience. They can explore, learn more about your products, and purchase directly – without leaving the app – with just a few taps. This streamlined process enhances customer satisfaction and fosters loyalty as you make shopping easier and more enjoyable for your audience.
Reaching Users With High Purchase Intent: Instagram is not just a platform for pretty pictures; it's a shopping destination – and a sales channel for your business. Users often come to Instagram with the intent to discover and purchase products. By setting up an Instagram Shop, you tap into this audience of ready-to-buy customers. These users are already primed for making purchasing decisions, making it an opportune moment to showcase your offerings and convert their intent into sales.
Showcasing Your Brand Aesthetics: Instagram is all about visual storytelling, and an Instagram Shop allows you to showcase your brand's unique aesthetics and identity. From stunning product imagery to captivating lifestyle shots, you can curate a visually cohesive brand presence that resonates with your audience. An Instagram Story here and a multi-image post there – and you've got an immersive experience that helps to build brand recognition, strengthen your identity, and create a memorable impression that sets you apart from the competition.
Data and Insights: Instagram provides valuable analytics and insights for your Instagram Shop. You'll get a deeper understanding of your audience's preferences, track engagement, and measure the effectiveness of your shopping content and product offerings. These insights empower you to make data-driven decisions and optimize your social media strategy to achieve even better results.
How To Set Up Your IG Store In 6 Simple Steps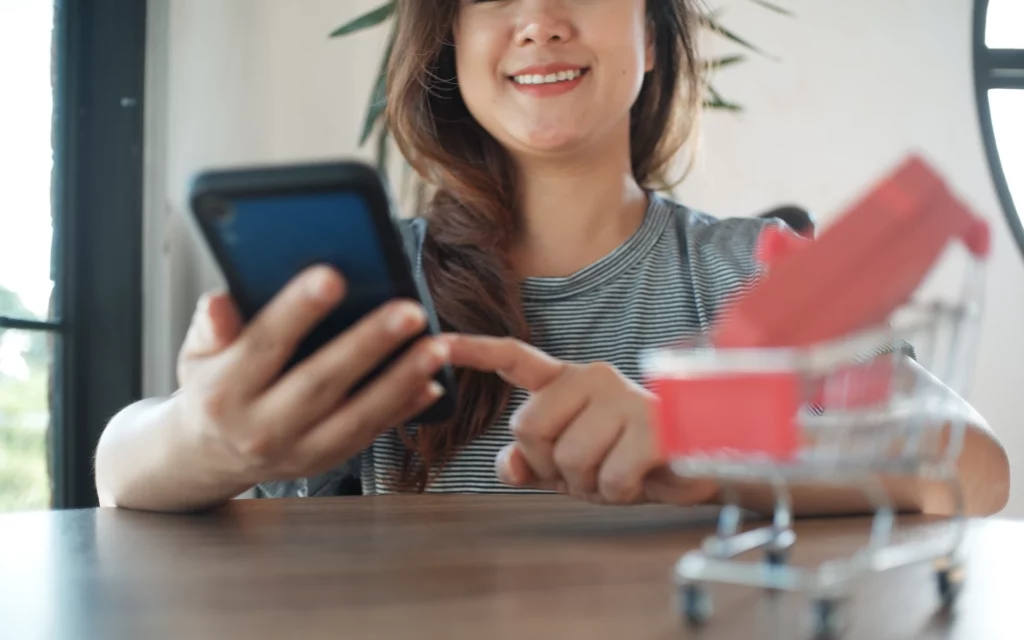 Ready to transform your Instagram presence into a thriving store?
Follow these easy steps to set up Instagram shopping – and start turning those likes into sales.
Step 1: Switch To An Instagram Business Account Or Creator Account
Alright, it's time to level up your Instagram game and unlock the exclusive features of Instagram Shopping. To get started, you'll need to switch from your regular ol' personal Instagram account to a Business Account or a Creator Account.
Don't worry; it's easier than it sounds!
By making this switch, you'll gain access to a treasure trove of insights and tools tailored specifically for businesses like yours. You'll be able to dive deep into analytics, track your performance, and get insider knowledge about your audience's preferences.
To make the switch, head over to your account settings and look for the option that says "Switch to Business Account" or "Switch to Creator Account."
Tap that button and then follow the prompts to set up your shiny new account type.
Before you know it, you'll be ready to conquer the Instagram Shopping world like a boss and unleash the full potential of your Instagram presence. It's time to take your business to new heights and make some serious waves in the digital marketplace.
Step 2: Create A New Facebook Page And Connect To It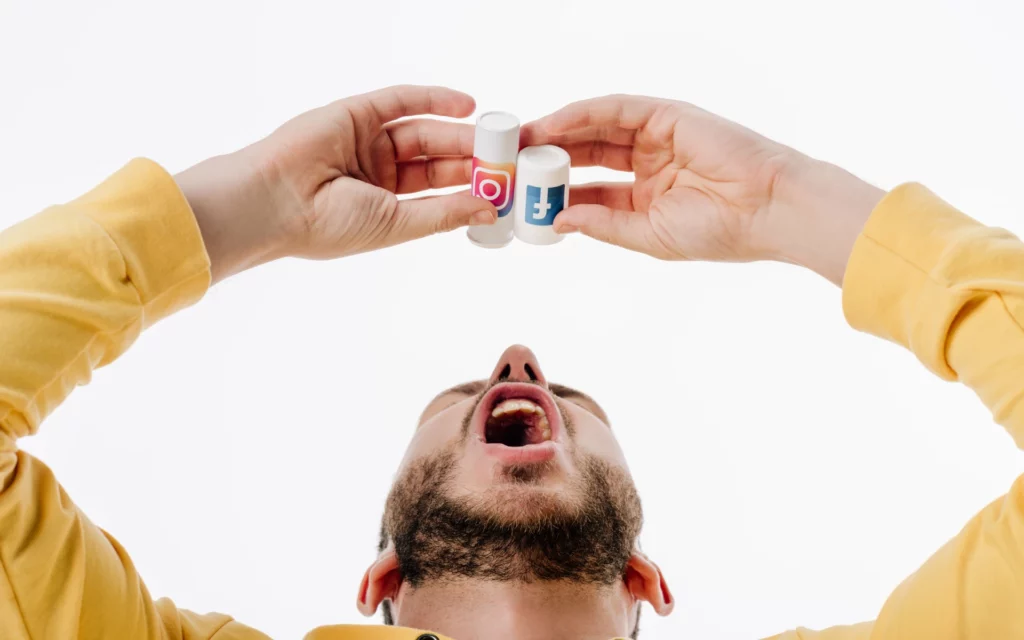 It's time to join forces and take your business to new heights. If you haven't already, create a Facebook Page for your brand. Think of it as laying the foundation for your Instagram success.
Why would you need a Facebook Business Page?
Well, since Instagram is all cozied up with Facebook, creating a Page is like getting a backstage pass to the ultimate integration party.
And once you've got your Facebook page up and running, it's time to connect it to your Instagram account.
By connecting the two platforms, you'll be able to effortlessly share content between the two, sync your business info, and manage everything from a single spot.
It's like having your own digital command center, ensuring that your presence on both platforms is rock solid.
So, let's get this party started:
Head over to Facebook to create your sparkling new Page. Choose the right category, fill in the deets about your business, and don't forget to add a splash of personality to make it uniquely yours.
Once your page is ready for the spotlight, head to your Instagram settings, find the "Linked Accounts" option and tap on "Facebook." Then, let the magic happen as your accounts sync up and get to know each other.
With your Facebook Page and Instagram account now joined at the hip, you're all set to dominate the social media scene.
Step 3: Add A Product Catalog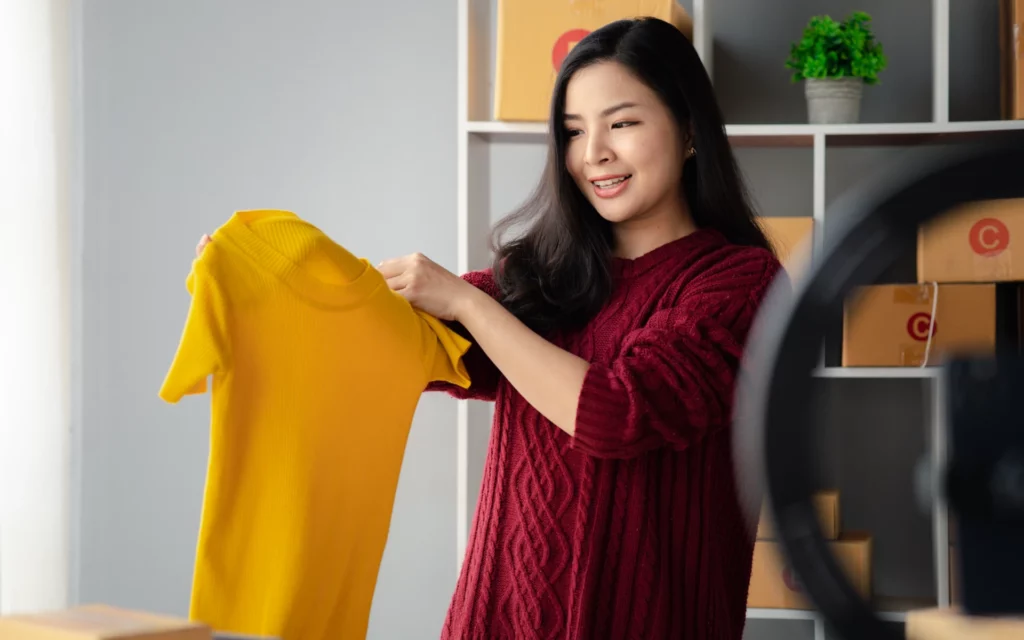 Time to bring out the stars of the show – your amazing products!
With your Instagram Shop gearing up, it's time to create your very own product catalog. Don't worry; we've got two options to get you started:
Option A: Commerce Manager – The Ultimate Product Command Center!
Picture this – a one-stop shop to manage all your products, a place where you can add product details, eye-catching images, and, of course, pricing deets.
Meet Facebook Business Manager and its trusty sidekick – Commerce Manager, your ultimate product command center.
With Commerce Manager, organizing your product catalog is a breeze. It will be your backstage crew that syncs your inventory with your Instagram Shop.
No more fumbling around; just smooth sailing as you showcase your products to the world.
Option B: Integrate an Ecommerce Database – The Auto-Pilot Mode!
Now, who doesn't love automation?
If you're already cruising with an existing e-commerce database, we've got just the thing for you – the integration party!
Let Instagram and your e-commerce database shake hands and become best buds.
This magical integration syncs your products directly with your Instagram Shop without the manual hassle. Automatic updates, real-time syncing, and a whole lot of time saved.
It's like having a personal assistant who takes care of everything while you sip your coffee.
So, which option gets your heart pumping?
Whether you choose the power-packed Commerce Manager or the chill integration mode, the result is the same – your products are ready to dazzle and delight your audience.
Get those products in the spotlight and let the world see what you've got! Your Instagram Shop is about to be the star of the show – and your customers won't be able to resist hitting that "Add to Cart" button.
Step 4: Submit Your Account For An Approval
Alright, you've set the stage, your products are all dressed up, and your Instagram Shop is ready to rock and roll!
But hold up; we're not hitting the live button just yet. You have to check if your account will get the golden stamp of approval first.
You're about to be in the spotlight, and Instagram wants to make sure you're all set to shine like a star. So, buckle up and get ready to impress the Instagram powers-that-be.
Once you've done all the hard work—setting up your catalog, curating your Instagram feed, and polishing your profile – it's time to hit that "Submit for Approval" button.
Instagram's team of expert reviewers will now take the stage, doing a thorough check to make sure you've got what it takes. They want to ensure that your account meets all the necessary requirements and plays by the rules of the shopping game.
But here's the thing—it may take a little time for the verdict to come in.
So, while you're eagerly waiting for that green light, sit back, relax, and let your excitement build up. Good things come to those who wait, right?
If, for some reason, you don't get the nod of approval, don't worry. The judges will share some feedback to help you get your account show-ready.
Keep your fingers crossed – and soon, you'll be ready to unleash your shopping prowess on Instagram.
Step 5: Turn The Instagram Shopping Feature On
Once your account is approved, you can enable the Instagram Shop feature. Head to your Instagram settings, find the "Shopping" option, and turn it on.
This step activates the shopping features for your account, allowing you to tag products in your Instagram posts.
Step 6: Add Shopping Tags
We've reached the grand finale of your Instagram Shopping journey! It's time to add those shopping tags to your Instagram posts and take your audience on a shopping spree.
When you create a new post, look out for the option to tag products. Tap on it, select the right products from your catalog, and voila! Your followers can now explore and purchase your fabulous products with just a tap.
Bonus Tip: Set Up Instagram Shopping On Your Website!
Want to take your shopping game to superhero status? Here's the ultimate power move:
Set up Instagram Shopping on your website!
With this wizardry, your products dazzle on Instagram, and your website becomes the after-party for even more shopping delights. Customers can seamlessly hop from your feed to your website's checkout aisle, creating a smooth shopping experience.
But wait, there's more!
Your website visitors can share their finds with Instagram friends using magical shopping tags.
It's word-of-mouth marketing on steroids!
So, in your Instagram settings, under "Business" or "Creator," you'll find "Website." Enter the URL of your website, and Instagram will review and approve the link.
Watch website visits and sales soar as you become the shopping sensation of the century.
Ready, set, shop!
7 Effective Tips For Selling On Instagram – Turn Your Followers Into Super Fans!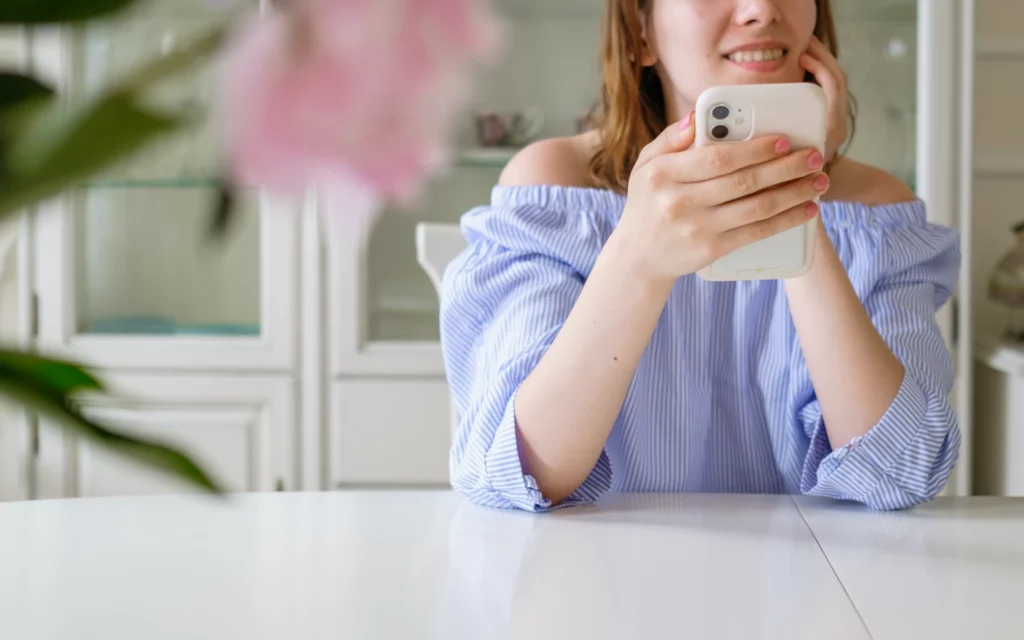 Alright, sellers of the Instagramverse – it's time to turn those scrolling thumbs into tapping customers with these out-of-this-world tips.
Get your game face on – and let's dive in!
1. Team Up With Influencers – Call In The Reinforcements!
Influencers are the rockstars of the Insta world, and they can skyrocket your sales like nobody's business.
Take advantage of influencer marketing and partner up with these social media superheroes to watch your products soar to stardom!
Their endorsement can work wonders in boosting your brand's credibility and reaching new audiences.
2. Use The Right Hashtags & Add Compelling CTAs – #HashtagHustle!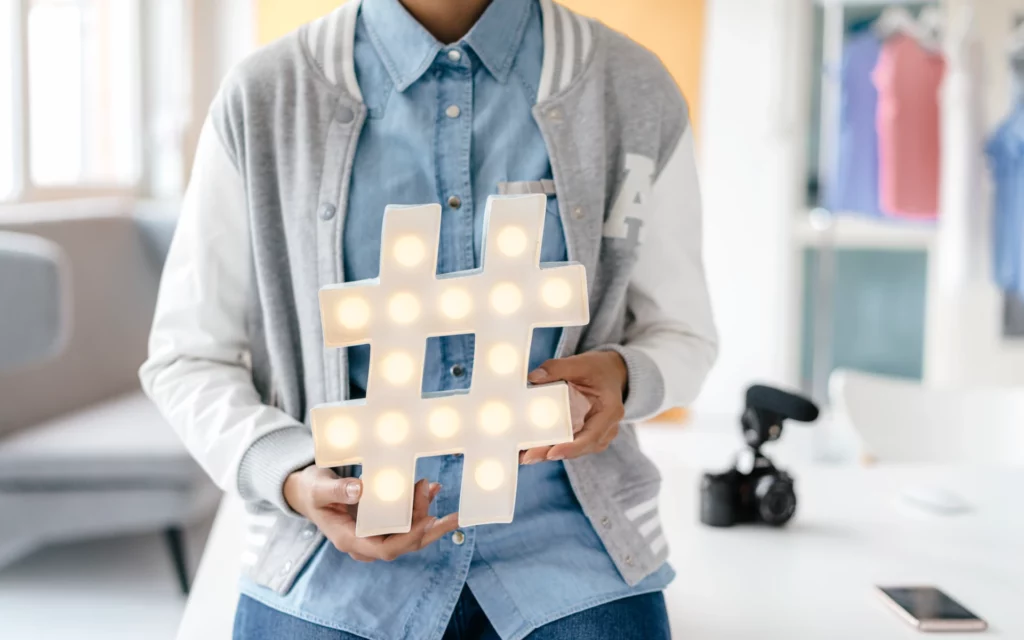 No Instagram journey is complete without a sprinkle of hashtags.
But don't go overboard with a hashtag frenzy! Use relevant, targeted hashtags that speak to your ideal customers.
And don't forget those compelling CTAs (Call-to-Actions); they're the icing on your Insta cake, encouraging your followers to take action.
3. Add Product Stickers To Your Instagram Stories – Storytime Shopping Fun!
Your shoppable Instagram Stories are a treasure trove of selling potential. Slap on those product stickers – such as the shopping bag icon – and let the online shopping adventure begin!
With just a tap, your followers can dive into a magical world of product exploration.
It's like shopping while having a fun, virtual chat with your customers!
4. Run Instagram Shopping Ads – Boost Your Sales Game!
Time to turn on the advertising heat!
Instagram Shopping ads are like the hot sauce of the selling world – they spice up your social media content and put it right in front of the right people.
Tap into Instagram's powerful targeting options, and watch the magic happen as your ads lead customers straight to your shop.
5. Leverage User-Generated Content – Let Your Customers Shine!
Your customers are the real stars of the show, and their content is gold. Share user-generated Instagram posts showcasing your products.
It's like having an army of loyal fans cheering you on!
Not only does this build trust, but it also shows off your products in real-life situations, making them even more irresistible.
6. Use Video Content To Showcase Your Products – Lights, Camera, Action!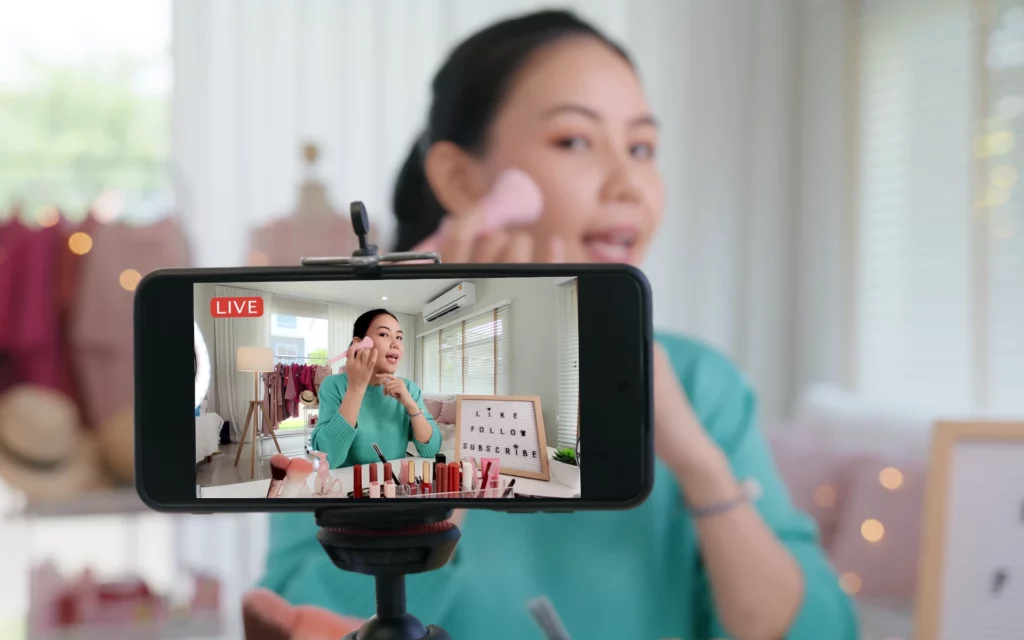 Get ready to go Hollywood with video content! Videos are a captivating way to showcase your products in action. Give your followers a taste of what they're missing and leave them hungry for more.
It's like a mini shopping experience that'll keep 'em coming back for more!
7. Use Product Tags In Your Feed Posts, Stories & Reels – Tag It, Bag It, Sell It!
Last but not least, never forget about product tags! They're your secret sauce to direct selling.
Add 'em to your feed posts, Stories, and even your Instagram Reels – wherever your content goes, the shopping experience follows.
There you have it – your all-star lineup of selling tips for Instagram success. So, go ahead, sprinkle some magic on your Insta shop, and turn your followers into super fans.
Ready To Sell On Instagram?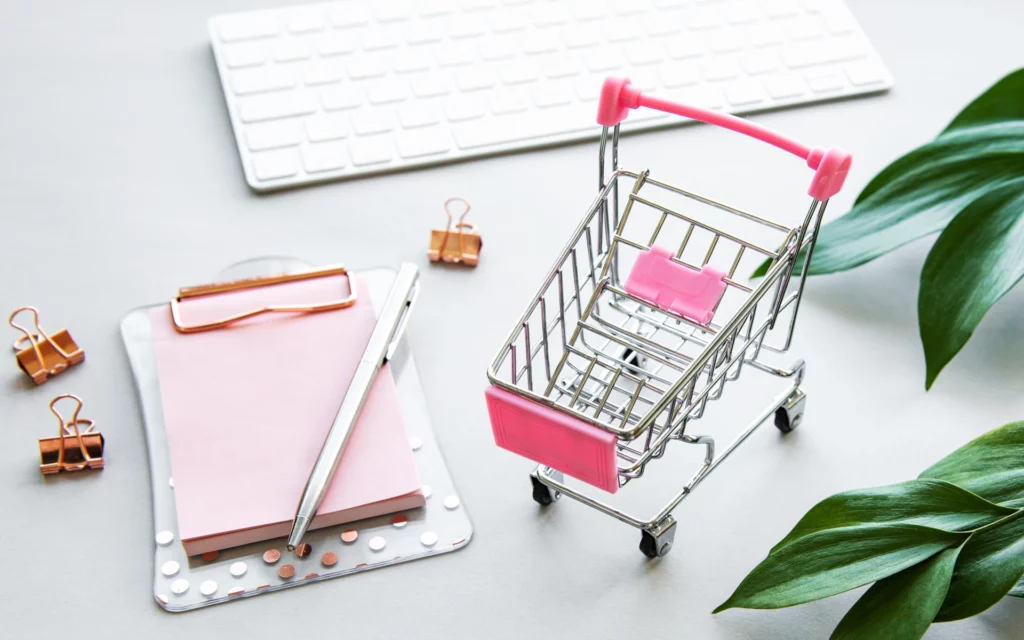 There you have it! You've just unlocked the ultimate guide on how to set up your IG store like a boss!
We covered all the essential steps of using Instagram as a sales channel – from switching to a Business or Creator account to adding those magical shopping tags. Your products are about to dazzle like never before!
Also, don't forget to explore new possibilities by teaming up with influencers, mastering those catchy hashtags, and getting creative with Stories, Reels, and videos.
Your followers won't be able to resist falling in love with your products!
And guess what? There's a surprise in store!
Sign up for Flock Social to supercharge your Instagram account. We'll help you grow your followers and boost your sales – and your IG store will be the talk of the town!