1 billion and counting
That's the number of monthly users on Instagram.
Half of those follow at least one business account.
The math is clear – the majority of your potential customers are on Instagram.
So, why not use the platform to sell directly to them.
With consistent additions and shopping updates (like shoppable Instagram posts), it's clear that Instagram understands the platform's potential to help e-commerce businesses streamline their sales. Why use multiple sales channels when you can do all from one place. Attract your ideal customers, grow a community, convince, convert, and sell on Instagram. Clever, right?
If you, too, are looking into ways of making your business Instagram account your one-stop-shop, we're here to help you out.
We have prepared the ultimate guide on how to set up an Instagram store and make the most out of it.
The guide will help you understand
The benefits of an IG store
How to set up Instagram shopping
How to get the best results with your IG store
Jump straight to the tutorial
Looking for more Followers?
The Benefits
Instagram store allows direct shopping from your Instagram account. You can list your entire catalog of products, together with the name of the product, images, description, price, a link to the website page, and related products on your IG profile. These are the so-called shoppable Instagram posts. 
Now you can find your ideal customers where they're, allow them to have full product information, and encourage shopping through frictionless experience. 
Let's list some of the major benefits an Instagram shop provides to businesses and customers alike.
Exposure to a broad audience of consumers
Direct promotion of your products
Direct shopping – streamlined process for consumers, reduced friction
We've covered the benefits. Now let's help you learn how to set up Instagram shopping. 
Setting up Your IG Store
It takes a couple of steps to set up your Instagram store. Use our cool step-by-step guide to enable shopping on Instagram in a couple of days.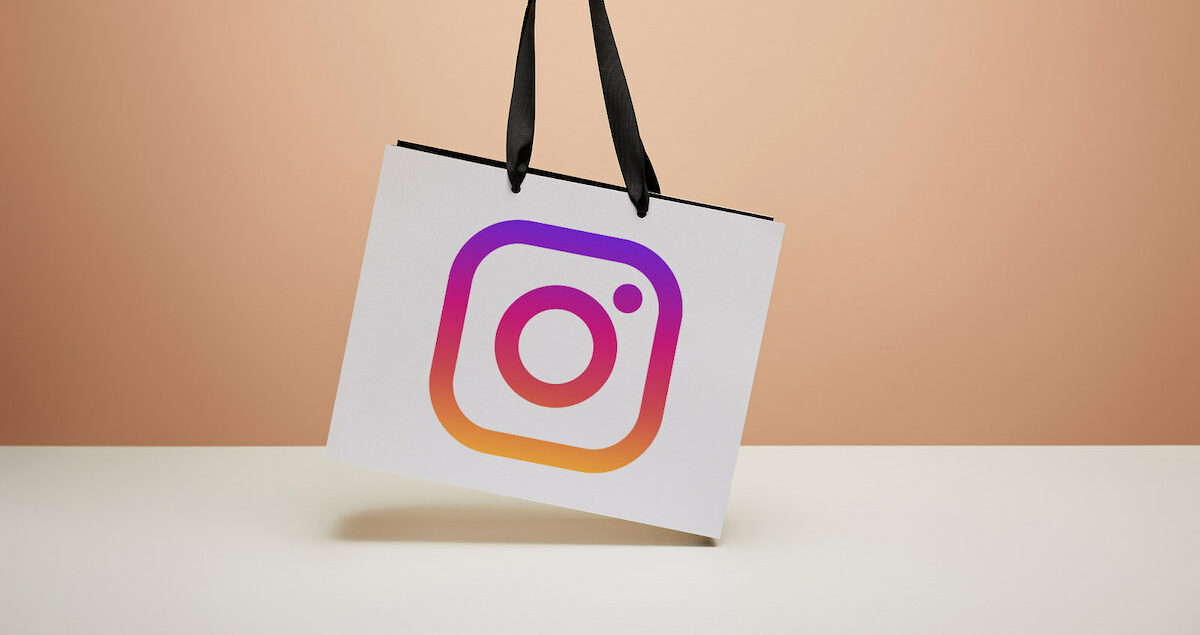 One pre-requisite – you can only sell physical products via an Instagram shop. So, before you even consider setting up an IG shop, make sure you're eligible in terms of your product range.
Step 1. Check all the eligibility criteria
Before the actual setup, the first step is to check your account, and your shop meets all the requirements needed for the IG Store to work correctly.
Check that your location is in the list of countries where IG shopping is available.
Pro tip – Make sure to actually be in the country from the list when you're tagging your products. If you're not, you may not be permitted to add tags, and the permission can be revisited within 2 weeks.
Check that your profile is a business IG profile. Although it seems obvious, it still needs to be mentioned as one of the key criteria for getting an Instagram shop.
Check that your IG profile is connected to a Facebook page. A Facebook page is where you get your products catalog from. If you haven't created or added a Facebook page.
Step 2. Add the products to your Facebook products catalog, or create an entire Facebook Page Shop. It's super simple. Just go to the Shop tab on your Facebook page and follow the instructions and fill in all the required fields and click Finish once you're done.
You are now one step closer to creating your first shoppable Instagram post.
The key here is making sure you add all the required info, especially considering product names and descriptions. Why – to avoid the necessary friction. Don't let your potential customers wander around guessing what your product actually is; let them know from the get-go.
Step 3. Submit your account for approval 
Once you've covered the groundwork and checked that you meet all of the requirements, it's time to get the approval for your IG shop.
To submit your account for review, just go to Settings – Business – Sign Up for Instagram Shopping.
Once you've completed all the steps required, press Submit and wait.
It may take a few days, and sometimes even longer, for your review and approval to be completed.
Once your account has been approved, you'll receive a notification from Instagram, and you can start creating some IG shopping magic.
Step 4. Activate the Instagram shopping feature
Once you get your account approved by IG, don't forget to turn on the Instagram shopping feature in the app. You'll notice a new feature in your Settings–Business section, titled Shopping. Activate it to start the process.
Step 5. Add the Facebook Shop to Instagram
To make sure your products are synced correctly, you need to confirm which Facebook Shop you want connected to your IG profile.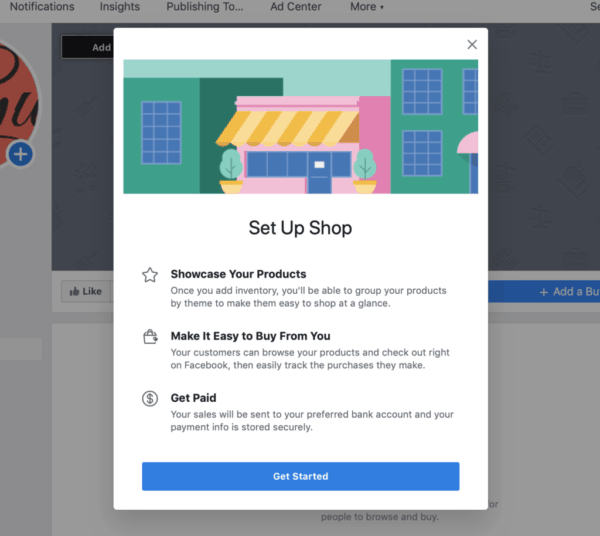 You can do this in a couple of simple steps.
Go to Settings–Business, and select Shopping. Select the Facebook Shop you want to connect to your IG shop, and voila, you've got yourself an Instagram Shop.
This is the long answer to your question – how to add shop on Instagram.
Next up, we'll learn how to cash in on your efforts.
How to Get the Best Results with Your IG Shop?
Congrats, you're now a proud owner of your very own Instagram Shop.
And now, what?
It's time to start selling. 
But, how do you attract customers on Instagram, you might ask.
Don't forget that the buyers won't just accidentally find your products; you have to show them and do it properly.
As always, we've got just the right IG hacks for you. Let's help you get the most out of your IG shop and get those sales through the roof.
Start tagging your products in your IG Stories and Posts
Now we're talking fun. Create your posts and Stories as you would normally do, and tag up to 5 products in a single image, and up to 20 in a multiple-image post.
How? It's pretty straightforward, actually.
Simply tap the products you want to tag, and start writing their name in the search bar. Select the ones featuring in the post, and that's it. Just like you would tag a person in a photo. The posts containing product tags will be marked with a shopping bag icon and appear in your account's shopping tab.
Important to know – Your shop tab will get activated once you have at least one post with tagged products.
IG Stories are somewhat different as they allow only one tagged product per Story. The process here is quite simple, as well. All you need to do is upload your Story, tap the sticker icon in the top right, and tap Product. Here you can select the product from your catalog, and customize the sticker to match the colors of your product or Story, and you're good to go.
Increase your chances by growing your audience
The most important first step if you want to sell on Instagram is getting your products in front of the right audience.
And we all know getting the solid following on IG isn't easy. Yes, your content is amazing, but that in and of itself won't attract the right amount of followers. At least not in 2020 when there's so much competition out there.
Instead of resorting to sketchy and risky actions, we strongly suggest using a tested and tried, and ultimately useful and safe IG growth tool, like Flock Social. With Flock Social, you can get up and running in no time. Get started today and get a ton of real and relevant followers to promote your products.
Looking for more Followers?
Attract your potential customers with stunning visuals
Suffice to stay, Instagram is a visual platform, and your audience expects perfect visual identity even to consider engaging with your posts.
Think consistent and beautiful color strategy, filters, and overall impeccable aesthetic in order to understand how to turn Instagram followers into customers. 
You can find a more detailed guide on how to create stunning visuals in our blog post on Creating Scroll Stopping Images. 
Use Proper Hashtags
Think of hashtags as a map to your profile and your content. To increase your chances of getting discovered by your ideal audience and ultimately start selling to them, you need to create a proper hashtag strategy and implement it to each and every piece of content on your IG profile.
To learn how to do this, go to our Ultimate Guide to IG Hashtags and make the most out of your content.
Promote, Promote, Promote
Get your products noticed by implementing a smart IG promotion strategy.
Work with influencers to promote your product launches, sales, promotion codes. 
Organize an Instagram giveaway and get their audience to learn about your products and make a purchasing decision faster. 
Influencers are continually looking for ways to collaborate with brands, and promoting giveaways is one of the best win-win projects.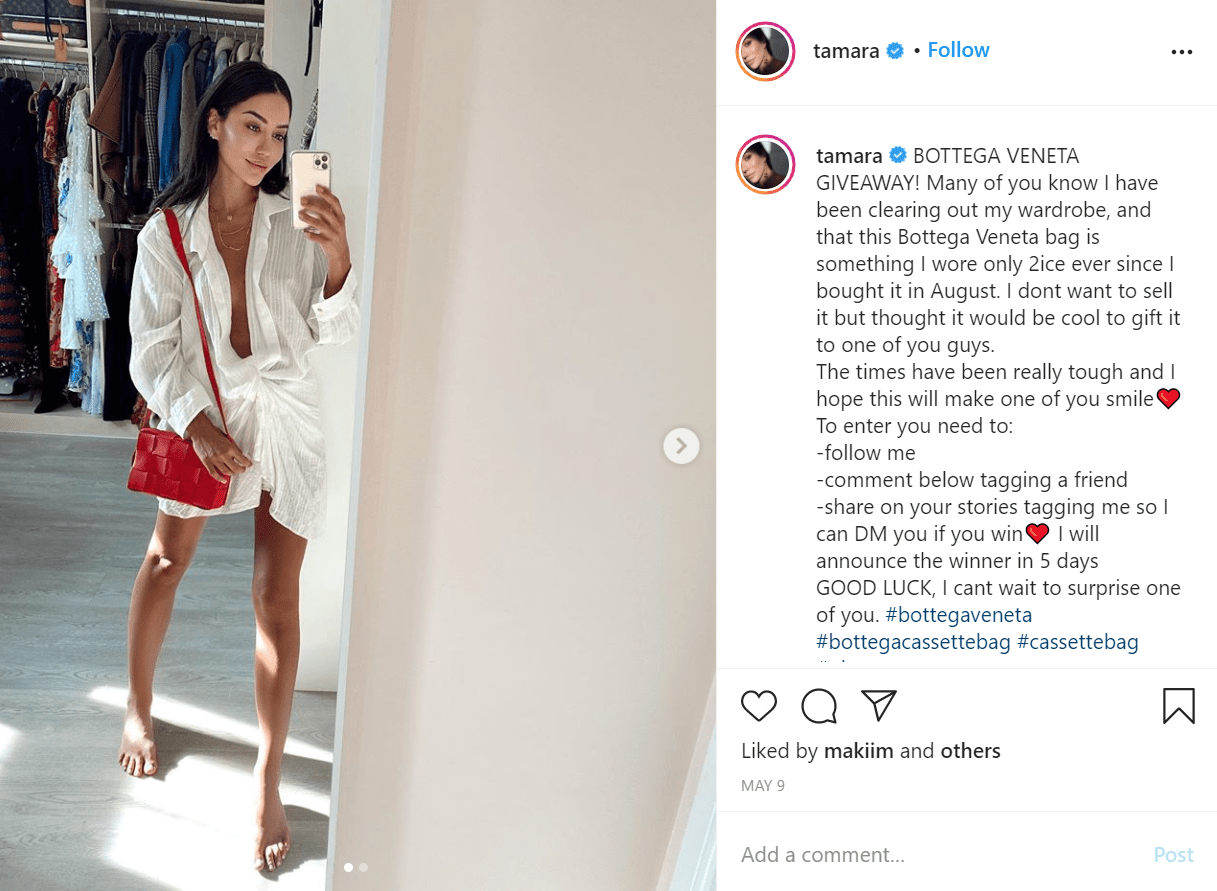 Organize Takeovers with Influencers or Community members featuring your products to get the potential customers to see your products in action.
Encourage the Creation of UGC. This is a super powerful and cost-effective way to promote your products and increase sales as it creates trust, buzz, and improves engagement; i.e., it helps you get more comments on Instagram. 
Looking for more Followers?
Takeaway
Instagram has gone a long way from the cool photo app to becoming a full-on e-commerce platform. The businesses are taking notice as we see more and more Instagram Shops popping up by the minute. With the help of our guide, any business can join the movement and start selling on Instagram in a matter of days.
Don't forget to visit our blog and be the first to know about the latest buzz on everything Instagram.