The one sure way to get the most out of your Instagram efforts (aside from the stellar content, of course) is by using high performing hashtags.
The numbers are clear – posts containing a particular hashtag get 12.6% more engagement than the posts without any of them.
Ever since the beginning of Instagram, hashtags have been a constant, sure way of getting discovered by new audiences.
With the massive growth of Instagram in the last couple of years, it has become challenging to navigate the competitive environment and cut through the noise of oversaturated content on Instagram hashtags.
If you, too, are feeling overwhelmed by the struggle to find the most appropriate hashtag strategy, look no more.
We've compiled the ultimate, super-digestible guide to Instagram hashtags that could take your Insta game from ok to pro in the blink of an eye.
Read on to learn how to use new hashtags effectively!
Looking for more Followers?
Understanding Hashtag Basics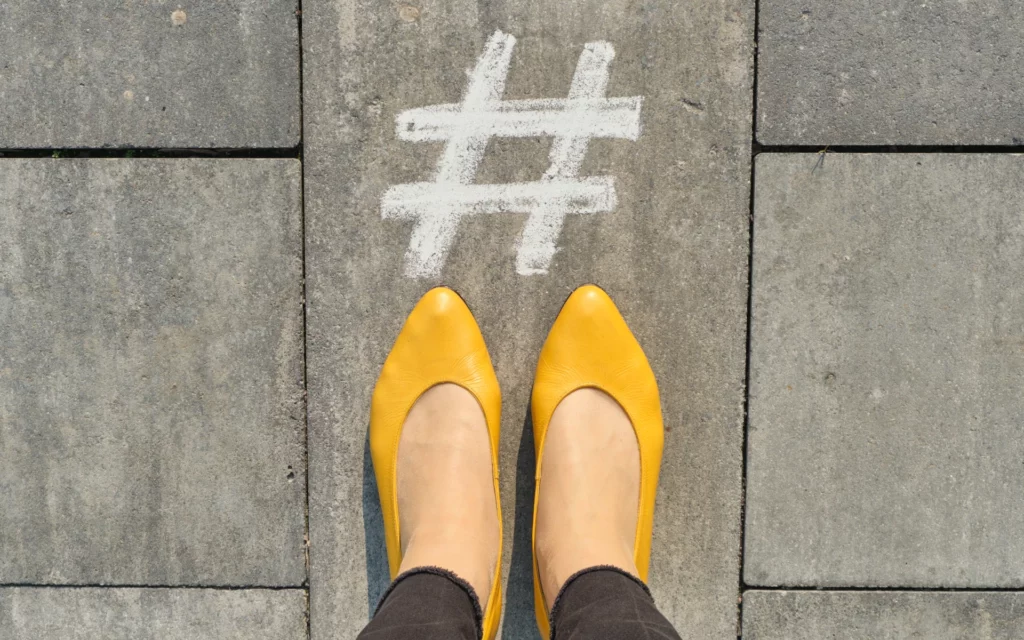 As we traverse through the labyrinth of the social media universe, we often encounter the ubiquitous pound sign, popularly known as the hashtag.
What's a hashtag symbol?
Twitter saw it first. In simple terms, this is a symbol that's used to index popular keywords and topics.
It is impossible to miss such hashtags on other platforms like Instagram, where they've evolved from being simple digital accessories to becoming significant tools for content discovery, Instagram community engagement, and brand promotion.
Remember throwback Thursday?
It was one of the most popular trending hashtags, not only on Instagram, but across all social media platforms.
The Origin and Purpose of Instagram Hashtags
Revisiting the initial days of social media, it was quite a challenge to sift through numerous irrelevant posts to unearth the ones that genuinely interested you.
Luckily, this came to and end with the emergence of hashtags.
The primary purpose of the hashtag was to introduce a sense of order to the otherwise chaotic realm of social network feeds. Instagram hashtags essentially club together conversations around similar topics, enabling Instagram users to easily find content relevant to their interests.
The minute a hashtag goes live, it transforms into a searchable, clickable link that enhances user accessibility – and that's the entire magic of Instagram.
For instance, take into account the trending hashtag #SummerVibes on TikTok.
Clicking on this hashtag will present you with a series of videos that have used this tag, giving you a sense of its popularity and highlighting the top videos under the category.
The Evolvement of Hashtags on Instagram
How did Instagram hashtags reach their fame?
Well, they were originally conceptualized as a tool to organize feeds, but they have grown beyond this preliminary use.
Today, they are potent vehicles for users to disseminate their message across a wider audience.
There have been instances where entire social campaigns have been orchestrated around Instagram hashtags, sparking significant social movements, such as #MeToo and #BlackLivesMatter.
But not all Instagram hashtags carry a serious undertone. Some, like the viral #Gentleminions challenge on TikTok, simply serve as fun, shared experiences.
If you're a business on Instagram, hashtags play an instrumental role in helping you engage with specific audiences and cultivate a sense of community. They empower social marketers to kickstart viral campaigns, augment brand recognition, and achieve their business targets.
Why Are Instagram Hashtags Imperative for Your Business?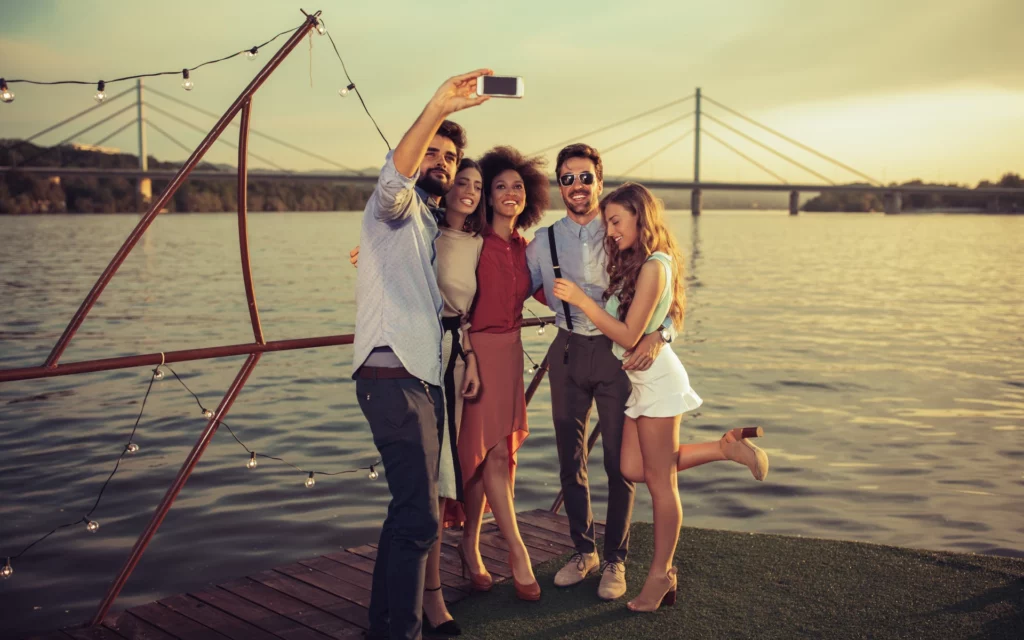 The power of hashtags in amplifying your online presence cannot be overstated!
Regardless of your preferred social media platform, hashtags can yield three key benefits for your business, and here are the imperative reasons for that:
Boosting Engagement
Hashtags offer a route to join larger discussions or trending topics, potentially widening the reach of your posts and fostering increased interaction.
For example, a sports brand keen on partaking in conversations around the FIFA World Cup might use pertinent hashtags like #WorldCup and #FIFAWorldCup.
Such strategic hashtag usage can increase visibility and engagement opportunities. However, use caution and avoid spammy, irrelevant, or excessive hashtags which may negatively impact your brand.
Building Brand Awareness
Hashtags can significantly increase brand awareness.
They act as tags for your content, making it easily discoverable by anyone interested in that topic.
For instance, a skincare brand may use certain hashtags like #skincare, #beauty, and #moisturizer to tag its Instagram post about a new product. Interested users can discover your brand by search for a hashtag.
Branded tags also make it easier for your followers to find specific content.
Adding Context to Posts
By linking your posts to specific topics or themes, Instagram hashtags enhance understandability and make it easier for your audience to find and engage with your Instagram content.
They're particularly useful when sharing visual content where extensive text might be less desirable.
They can also be used effectively in event scenarios, using official hashtags to connect with other attendees and the online event community.
Types of Instagram Hashtags and Their Functionality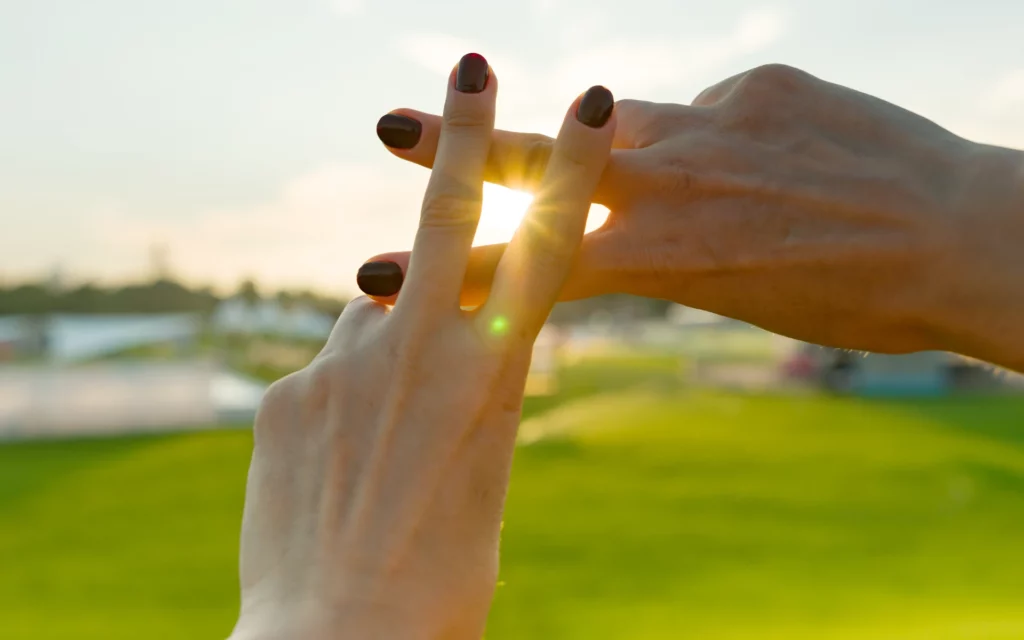 In a broader sense, Instagram hashtags can be divided into three categories:
General Hashtags
#love, #instagood, #photooftheday, #fashion, #gym, #happiness, #motivation, #food
More Specific Hashtags 
#lovenyc, #instagoodshot, #photooftheday, #fashionnyc, #gymaddicts
Branded Hashtags 
#hausurbanfreebies, #harriettsbookshop, #cushniebridal, #harlemhops, #blackgirlsrun
Of course, there are more sub-categories in the mix, if we're talking more specifically.
For example, branded tags can be super-specific words and last only a season. In this case, we are talking about campaign hashtags. Remember the brilliant #OptOutside campaign by REI returning each year, making more people abandon Black Friday shopping for a day in nature?
That's the perfect example of a branded campaign-specific hashtag that created a ton of buzz and continues to do so each season, making more brands and regular folks join the community.
Another powerful sub-category that combines general and specific hashtags is community hashtags.
Commonly used by businesses to get discovered by their targeted audiences, community hashtags work because they gather people around their interests.
These can be then broken down into a couple of categories such as special events and holidays, daily hashtags, emojis, niche, industries hashtags, etc.
Here are some examples: 
#coffeaddicts, #wellnesswednesday, #worldbookday, #DestinationWeddingPhotographers.
How Hashtags Increase Visibility and Reach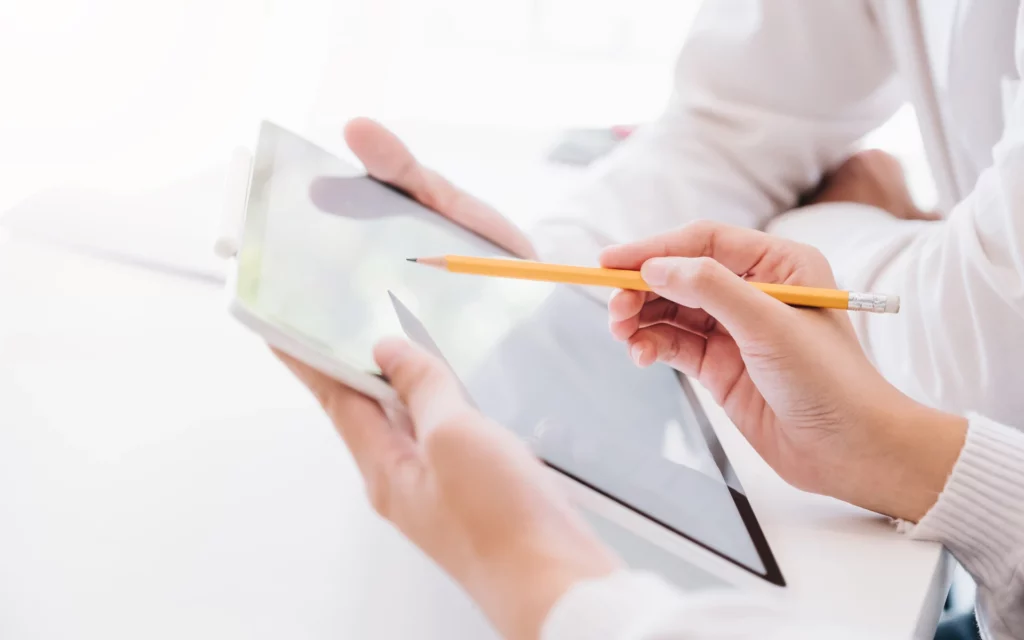 Hashtags have become a cornerstone of social media strategy. Businesses and individuals utilize them to enhance the visibility of their posts and facilitate engagement with a wider, more diverse audience.
This isn't a mere social media trend, but a potent tool with historical roots dating back to 2007 when Chris Messina first proposed the idea.
Messina, a social technology expert, envisaged hashtags as a mechanism for social media users to consolidate discussions, allowing for easy viewing and participation.
Today, hashtags are widely adopted across all other social media platforms, proving their undisputed popularity and effectiveness.
Posts featuring hashtags garner significantly more views, shares, and engagement than those without.
An effective hashtag strategy not only amplifies the reach of your content but also guides your content to your target audience.
Implementing a hashtag strategy requires a careful selection of 25-50 related hashtags to your business or industry. These hashtags serve as a reference for future posts, ensuring a consistent presence in relevant discussions.
The general Instagram's community guidelines suggest using at least one hashtag per post, but this figure may vary depending on the platform and the context.
Remember one thing, though!
Relevance is key; irrelevant content tagged with trending hashtags often attracts minimal engagement, as the audience viewing the hashtag may not find your content appealing.
5 Tried-and-True Tips to Choose Effective Hashtags on Instagram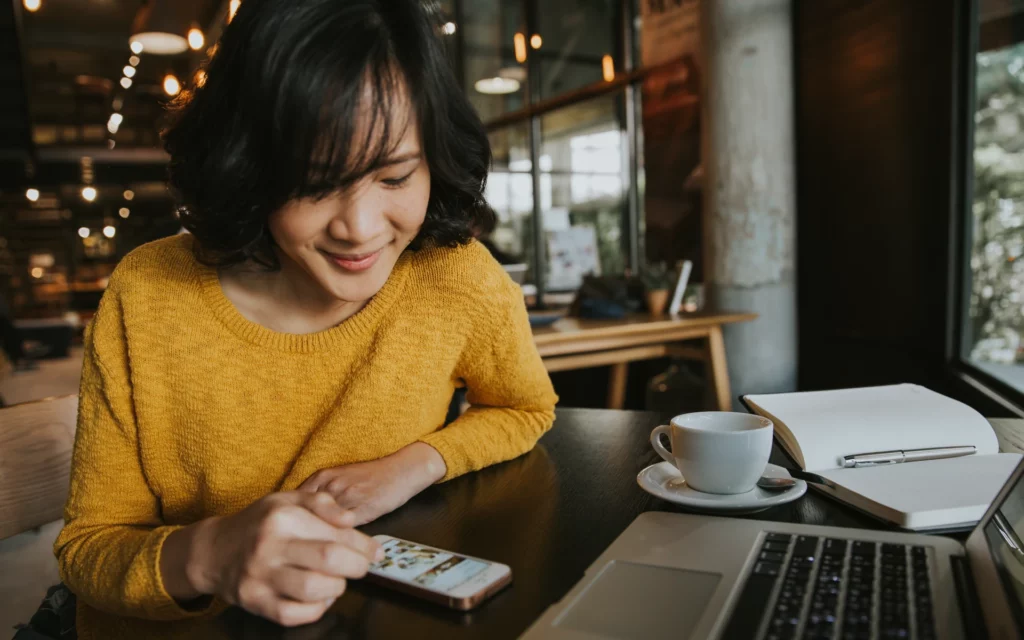 Crafting a powerful Instagram hashtag strategy is no easy feat.
So, how do you choose hashtags that will give your Instagram posts the most visibility?
We're here to spill the tea.
Effective hashtags can drastically improve your reach, engagement, and follower count. Although there are plenty of Instagram hashtag generators, you'll get the best results if you do the legwork on your own.
So, without further ado, here are five tried-and-true tips to help you choose the right hashtags and supercharge your Instagram strategy.
Let's dive in.
1. Understand Your Audience
By knowing who your followers are and what topics they find appealing, you can tailor your hashtags to better attract their attention. If you're a business, consider what your customers might search for when looking for products or services like yours.
2. Combine Popular and Niche Hashtags
Using only popular hashtags can cause your posts to get lost in a sea of content. However, using only niche hashtags might not give you the reach you're aiming for.
Strike a balance by using a mix of popular and niche hashtags that can maximize your exposure while still targeting a specific audience.
2. Use Location-based Hashtags
If your business operates in a specific geographical area, using location-based hashtags can be beneficial. These types of hashtags can help local users discover your posts and potentially become customers.
3. Use Branded Hashtags
These hashtags can be a great way to engage your audience and create a community around your brand. They can also be used for user-generated content campaigns, which can provide you with a wealth of authentic and engaging content for your Instagram account.
4. Keep an Eye on Your Competitors
Monitor the hashtags that your competitors are using. This can give you insight into what is working for them and potentially inspire your own hashtag strategy.
5. Track Your Performance
Use Instagram analytics tools to track the performance of your hashtags. This will give you insight into which hashtags are driving the most engagement and which ones may not be as effective.
This data can help inform your future hashtag strategy.
How to Hide Hashtags on Instagram?
Aside from understanding how to find the best hashtags and how many hashtags on Instagram you should use, it's also crucial to learn how to hide them.
Yep, you heard it right.
Now, why would you want to hide them in the first place?
Well, sometimes, they won't look right with the post – it can get crowded, especially if you decide to go all hashtags in a post.
Contrary to popular belief, it doesn't have to be a question of hiding Instagram hashtags in comments or caption posting.
Hiding Instagram Hashtags in Comments
Write your caption without any hashtags

Publish your post

Tap the comment bubble under your post

Enter your hashtags and tap Post
Hiding Instagram Hashtags in Captions
You could play a little visual trick and hide your hashtags in captions.
Click Return or Enter at the end of your caption (click 123 if it isn't showing)

Enter a period, a bullet or a dash, then tap Return again

Repeat the process 3 times minimum 
This way, you're letting Instagram hide your hashtags in captions as they appear after three lines.
Hiding Instagram Hashtags on Stories
Here comes the cool part.
Bet you didn't know you could hide even your IG Stories hashtags?
You can, actually, and it's super easy too.
One way you could do this is to make them look super small. You could reduce their size to make them almost invisible.
Another cool camouflage technique involves changing the hashtag sticker background to transparent, thus making it less visible.
For a complete disguise, you can completely cover up your hashtags on Instagram Stories. Simply place a sticker, an emoji, or GIF over it, and no one will be able to see your hashtags.
How to Make the Most Out of Your IG Hashtags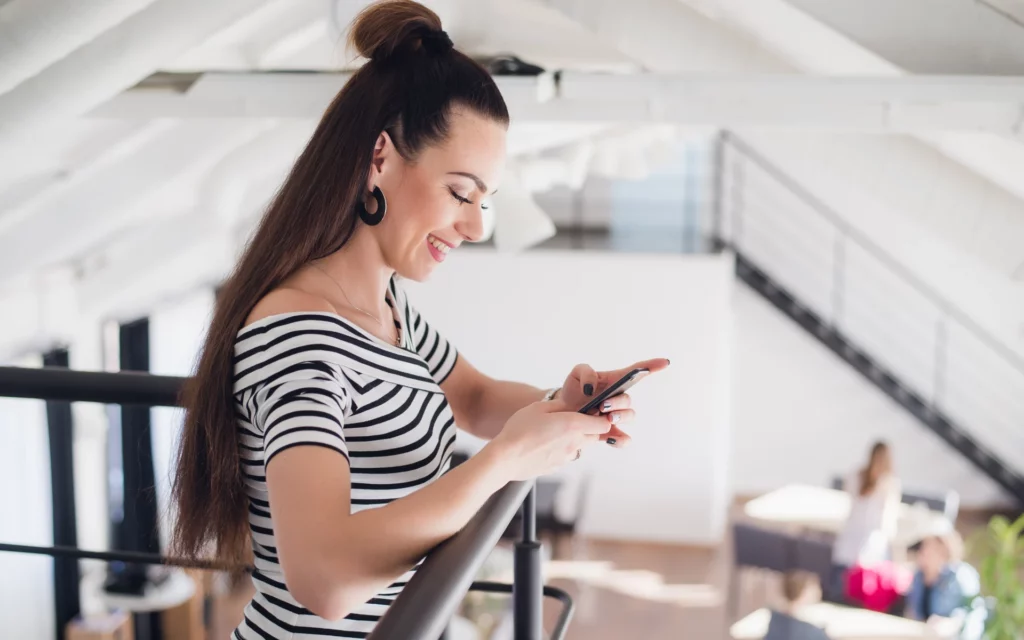 Once you've understood the basic rules of hashtagging on Insta, it's time to do some additional work to be sure you've doubled down on your efforts.
Keep a Record
Make sure to create a list of your best-performing and most popular Instagram hashtags.
Of course, this doesn't necessarily mean copying and pasting the entire list onto each post – that would be complete nonsense!
Analyze Your Hashtags
Use Instagram analytics to track how your best Instagram hashtags are performing. This is another free tool to help you make more informed data-driven decisions when it comes to optimizing your IG posts.
Don't worry – it's nothing complicated. You'll get the hang of it in a minute.
IG's Insights help you track the number of people that discovered your profile based on the hashtags you used, which is precisely why you used the hashtags in the first place.
Monitor the results, and optimize them accordingly.
Create Smart Campaigns
When it comes to branded tags and creating a buzz for your brand, creating fantastic content and super-smart wordplay on hashtags is one thing, but getting it to build momentum is an entirely different story.
The key here is promotion, much like everything else on Instagram, right?
You can't expect to have a fresh collection of posts and get a ton of new followers and engagement immediately. It's just not how it happens, unfortunately, due to a ridiculous amount of content popping up on IG by the second.
So, what would be the best way to create smart campaigns that drive engagement and make your Insta look fire?
We've got a couple of solutions for you actually.
Some of the best practices include working with famous influencers and promoting branded tags through giveaways, takeovers, and different campaigns driving UGC's creation.
Let's see how it works.
Instagram Giveaways
The most common brand-influencer deal. Influencers invite their followers to like, comment, ask a friend, and/or create a UGC using the specific branded hashtag.
In return, they are getting a cool free product or service subscription.
Instagram Takeovers
Another super-powerful way of directing influencers' audience towards the brand account. The branded tags can be a part of the pre-promotion – the influencer uses the branded hashtags to create a buzz; in the form of a contest, during the event, where followers can post questions and comments using the hashtag; and after the event where influencers post takeaways using the branded hashtag.
UGC
Campaigns enticing people to generate UGC can range from giveaways and contests to significant causes, explicitly targeting the ideal customers. Along with producing a ton of content and a new following for the brand, the UGC campaigns also create so much engagement through branded hashtags.
Summing Up: How To Use Hashtags on Instagram
That's it folks – we're officially done with Instagram hashtags. Let's just go through the main points once again.
You have to put yourself out there to be noticed by your audience, and the best way to do that on Instagram is if you add hashtags on your posts, but not just any hashtags! You can choose between general, more specific, and branded hashtags.
Although they were first popular on Twitter, hashtags have now become Instagram's trademark. They're your #1 tool to help you get your message across to a wider audience. Therefore, planning your hashtags is crucial.
Carefully plan your hashtag strategy using our guide and tools, and you'll be able to make smart moves and get your following, engagement, and community numbers up real quick.
Also, to stay up to date on everything IG, make sure to follow our blog section. 
Oh, there's one more thing we'd like to add.
If you're looking for serious improvement in your online presence, check out Flock Social. We'll help you boost your Insta game in no time.