Instagram stands out as a platform that constantly introduces new features to enhance the user experience, right? Well, one such feature that has gained immense popularity over time is "Saved Posts" – a.k.a today's topic.
The benefit of Saved Posts lies in its ability to make your Instagram journey more personalized, educational, and inspiring for the wide user base.
This comprehensive guide will delve into the world of Saved Posts on Instagram, exploring their inception, significance, and how you can leverage this feature to its full potential.
So, let's get started, our dear 'grammers!
Looking for more Followers?
Saved Instagram Photos: More Than Just a Bookmark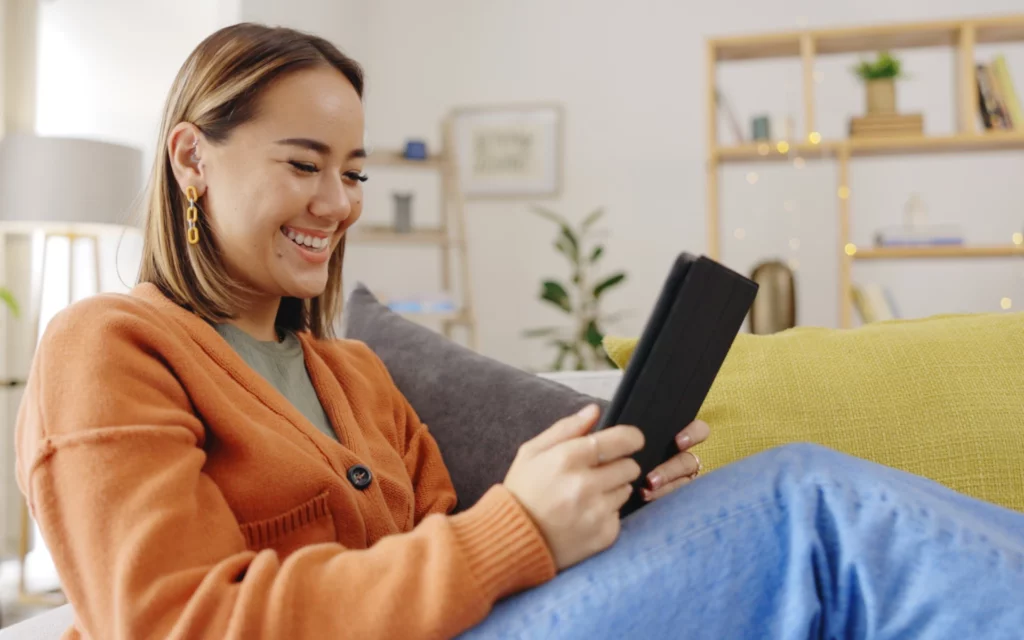 You don't want to download Instagram photos and collect saved content in your gallery? You don't have space to download photos or videos? Not thrilled with the idea of downloading programs just so you can take screenshots of photos you want to save?
You're in luck, 'grammers – the 'Saved Posts' feature is a versatile tool that offers many advantages.
If you're someone who likes to plan, organize, and keep track of activities – dear planner, then this feature is your hero. In essence, Instagram's Saved Posts is the digital equivalent of a vision board, enabling you to encapsulate your interests, aspirations, and curiosities in a single place.
Whether it's a recipe you're enthusiastic to try, a breathtaking travel destination you hope to visit, or a quote that motivates you daily, your saved posts transform into a wellspring of inspiration.
Another important thing for business owners – by collecting and categorizing posts relevant to your industry or niche, you can gain deep insights into trends, competitors, and consumer preferences; basically everything you need.
Step-by-Step: How to Save An Instagram Post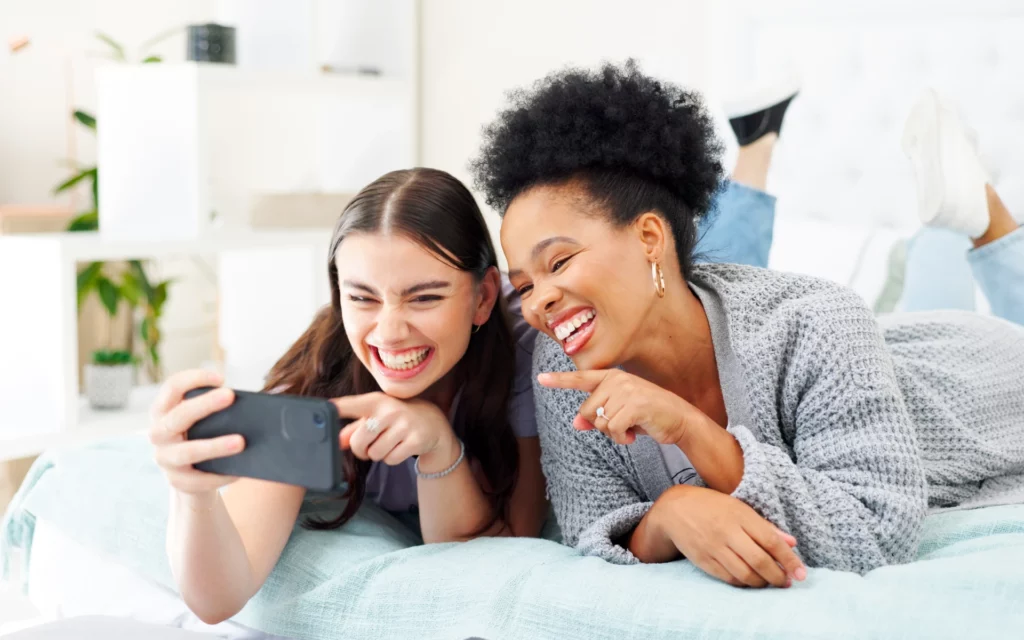 Ready to learn how to become a master in creating a vision board you'll definitely need?
In this section, we'll guide you through the simple process of saving posts directly from your feed.
Saving a Post Directly
How to start? Well, Launch Your Instagram App
Begin by opening the Instagram mobile app on your device. Make sure you're logged in to your account – and yes, you need a username and password.
Then, Scroll Through Your Feed
Navigate through your feed to find a post you liked recently, a video, or a reel that you want to save.
Even if you are not in a position to find the post that you want to save right now, decide on anything – we are learning now, and at the end of the day, practice is the most important thing.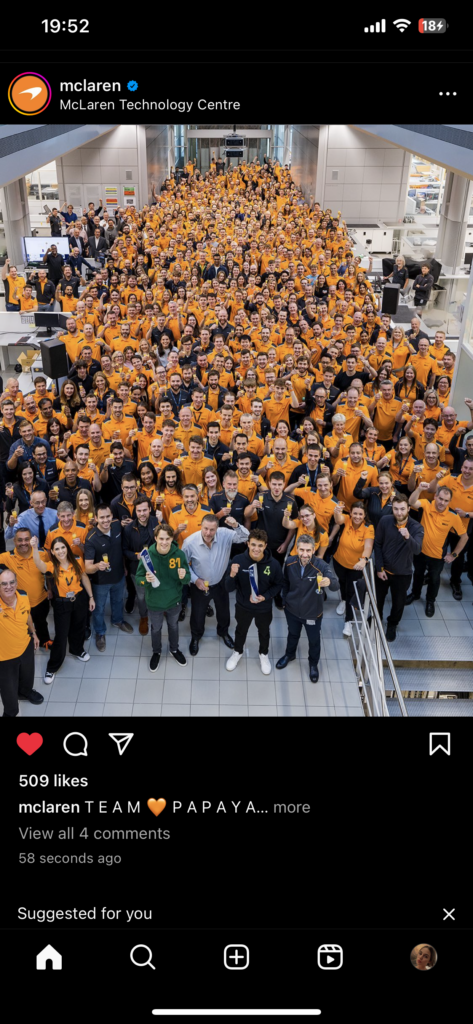 Where Is the Save Button?
Beneath the post, you'll see several icons, including the heart, comment, and share icons – which we are sure you already know if you are a real Instagrammer. To save the post, look for the bookmark icon resembling a ribbon or flag. It's often located at the bottom right corner of the post.
Tap it! Tap the Bookmark Icon!
Simply tap on this bookmark icon. It will change color or show a pop-up message indicating that you've successfully saved the post.

Accessing Your Saved Posts
You are already logged in to your business or personal Instagram account, and you've just learned how to save Instagram photos or other content, right? Well, now, you only need to learn how to find them on your mobile device, desktop computer, or other Instagram app version.
Let's start:
Go to your Instagram profile – tap your picture in the right low corner.

Tap the Menu Icon – Now, tap on the hamburger menu in the right-up corner of your mobile device (the same thing is for iPhone and Android users).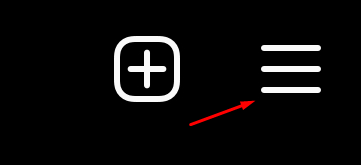 Access "Saved" – See an address bar? Scroll down to find and tap on "Saved." This section is where all Instagram photos you've saved reside.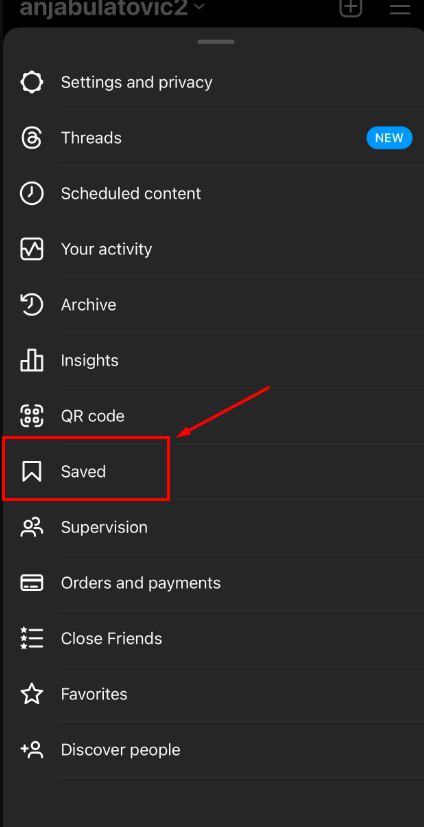 Explore Your Saved Posts – You'll now be taken to your fav Instagram photos, reels, or others, categorized by collections. You can scroll through content you saved, re-visit, and explore at your leisure.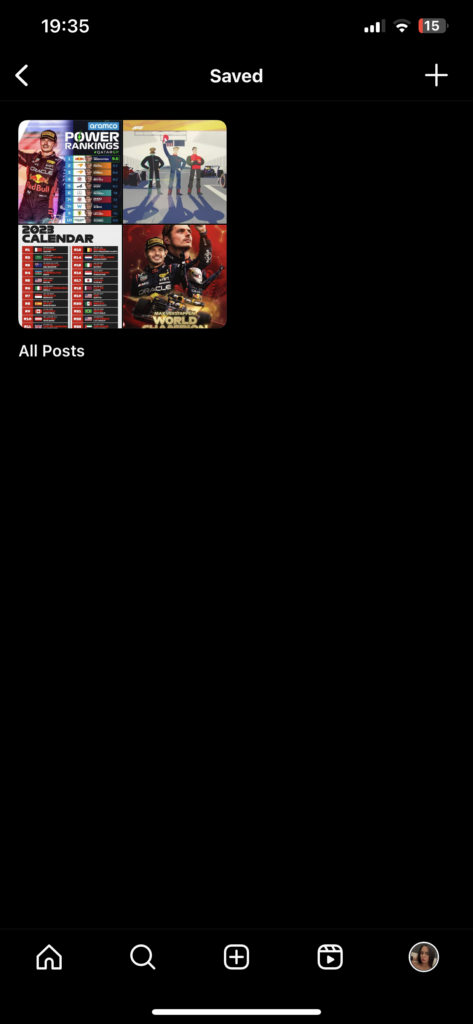 Un-saving Instagram Posts
Once saved – stick till the end? Hell no – Don't worry!
Well, in just a few steps, you can learn how to get rid of previously saved Instagram photos, reels, or videos.
So, here's how:
Go to your profile – tap your picture in the top right corner.
Un-save a Post: Now, if you wish to remove a saved post, go to the saved post in your collection. Find the same icon you tapped earlier to save photos or others. (highlighted or displaying a "Saved" message).
Tap on the Icon Again: Tap the save button once more, and the post will be unsaved. It will no longer appear in your "Saved" section – simple as that.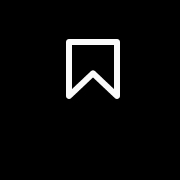 Instagram Collections: Organizing Your Saved Posts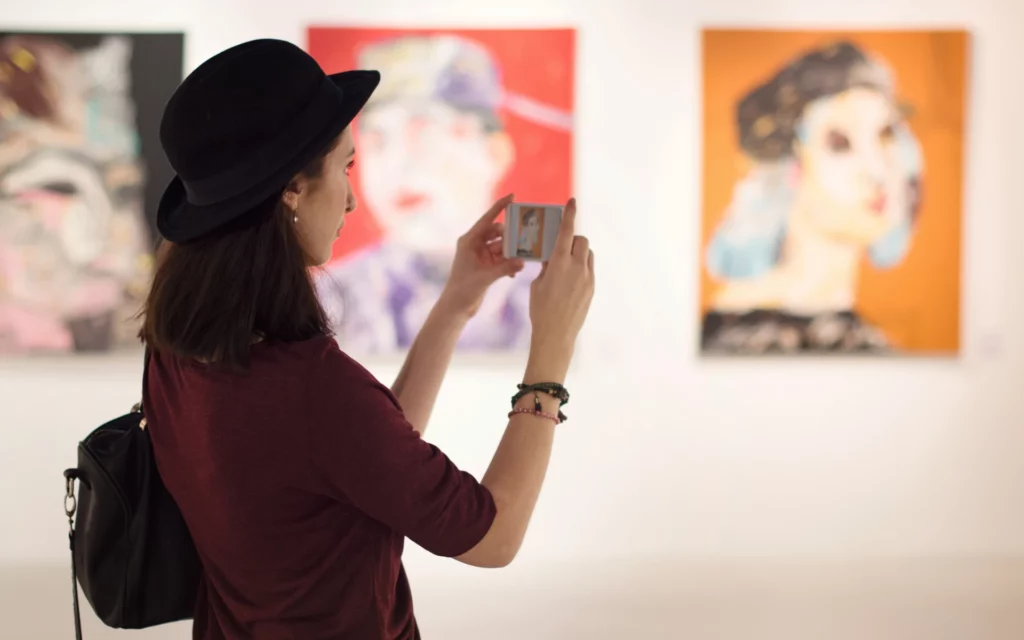 Now, the question of the day: What if your collection of posts you've saved becomes a digital jungle?
That's where Instagram Collections come in – helping you organize your saved posts into virtual folders. You can make collections every day, depending on how many segments you can divide your interests into.
Adding Instagram Photos to Existing Collections
We will try our best to shorten this story by telling you that the key to success is following the first steps in the previous chapter. So, here is a quick guide:
Access Your Saved Posts: Follow the first few steps from the "Creating a New Collection" section to reach your saved posts. All the steps are easy; you just need to locate those collections.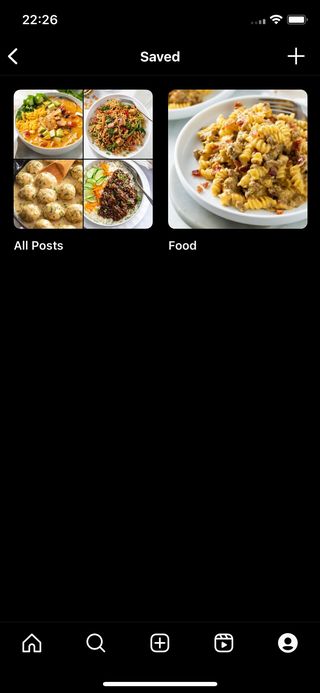 Select Your Collection and Tap on Edit: Within your saved posts, you'll see the collections you've created, represented by their respective names. Tap on the folder to which you want to save photos. Then, tap on the three horizontal lines in the top right corner.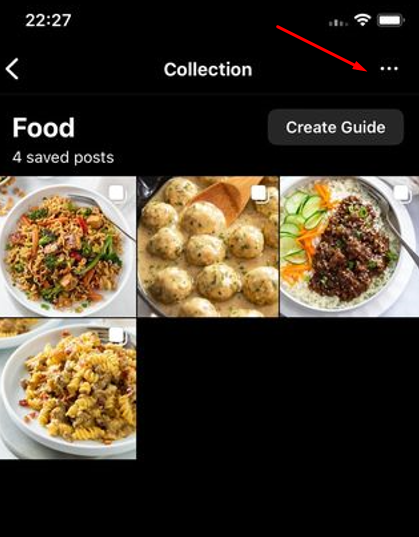 Add Posts: Tap on Add to collection to upgrade your mood board, or food board, in this case.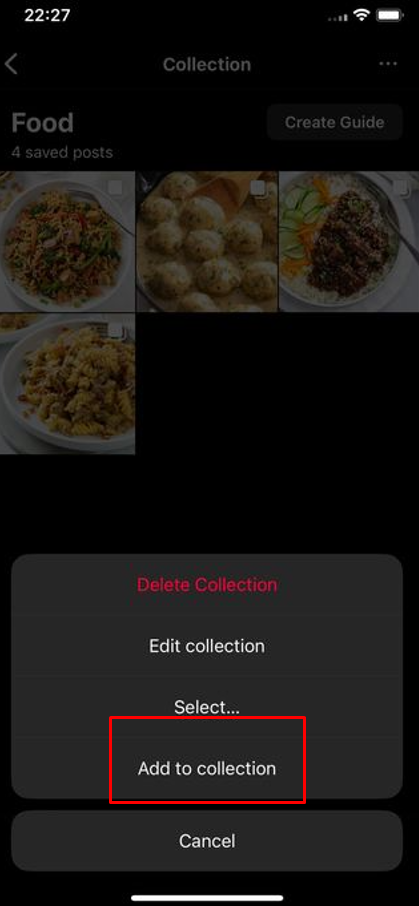 While Instagram Collections is a fantastic tool for content organization, it can become even more powerful with Flock Social, our all-in-one social media growth tool. Its unique features and benefits make it the perfect companion for savvy Instagram users and businesses alike.
Managing and Editing Collections
Now, in three easy steps, we will look briefly at the managerial part of your Insta collection and the posts you want to save.
Access Your Saved Posts: Start by tapping your profile picture at the bottom right of the Instagram app and then go to your saved posts through the menu.
Edit Collections: If you wish to edit or organize your collections further, you can do so by tapping the three dots.
Reorder Collections: Instead of Add to Collection, you should click on Edit Collection. You can reorder your collections, change their names, or even delete them if they're no longer needed.
Strategic Uses for Saved Posts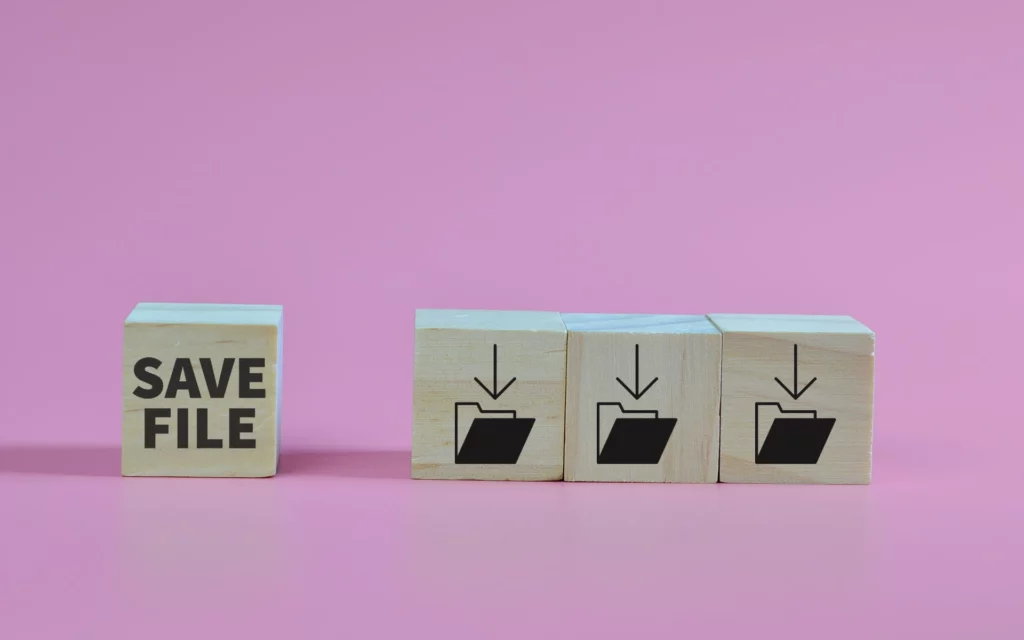 Last but not least, on today's Insta menu are strategic uses for posts you want to save.
Let's dive into three key strategic uses for saved posts!
Inspiration and Mood Boards
Insta is not just a platform for sharing and commenting epic stuff on your friends' posts, right? It's a rich source of inspiration.
Users often stumble upon posts that ignite their creativity or spark new ideas. Whether you're an interior designer, a fashion enthusiast, a foodie, or an aspiring globetrotter, you can curate a collection of saved posts tailored to your interests.
Here's how:
Design Enthusiasts
Whether you're redesigning your living room or planning a kitchen makeover, Saved Posts can be your mood board. Each collection can represent a different room, featuring designs, color schemes, and furnishings that inspire you. Simple and useful? For sure.
Fashionistas
Create collections for outfit ideas, styling tips, or your favorite wardrobe essentials. Each collection can be a fashion mood board, helping you stay trendy and organized, and what's better than that?
Foodies
Discover and collect mouthwatering recipes, stunning food photography, and dining recommendations. Your culinary mood board simplifies meal planning and culinary adventures – everyone needs a chef in their surrounding.
Market and Competitor Research
Insta Saved Posts can be your secret weapon for market research and keeping a close eye on competitors, and here is how:
So, if you are interested in how your competitors are engaging their audience, what kind of content they're creating, and how their audience responds? Simply save their posts to a dedicated collection.
Studying their strategies can guide your approach and give you a competitive edge.
Also, create collections focusing on specific hashtags to stay up-to-date with trending topics in the industry. If you're a creator or social media manager, you can plan your content calendar more effectively with Saved Posts.
Collect posts that resonate with your audience and schedule them for publication. Your content planning mood board streamlines the process and ensures a steady flow of engaging content.
Planning Collaborations and Partnerships
Collab is at the heart of the modern digital world, and Insta Saved Posts can be a vital tool in planning successful partnerships and collaborations – trust us.
Influencer Identification
Brands can use Saved Posts to identify potential influencers for their campaigns. And why? Well, this feature allows you to monitor influencers' content, engagement rates, and how well their content aligns with your brand.
Theme Collaborations
Content creators can seamlessly collaborate with others whose work aligns with their collection themes. The shared mood board can help to create a sense of community among creators and streamline content creation.
Project Management
Project managers can use Saved Posts to plan campaigns and collabs effectively. By saving posts relevant to each project's unique requirements and objectives, you can ensure that every collaboration runs smoothly.
Summing Up: The Power of Selection on Instagram
As mentioned, Instagram saved posts, an often underestimated tool, are a valuable asset that enhances the overall user experience and potentially revolutionizes how we interact with its content.
In this comprehensive guide, we've explored the many facets of Saved Posts, from their inception to their strategic applications, and how they can elevate your Instagram game.
The aim was to give your Instagram account a new gallery with not just old photos but also the option to save a post only you can see – and we hope it worked!
Oh, and there's one more thing we'd like to add.
If your aim is to level up your Instagram game – reach out to us at Flock Social – and watch the results pour in. Sign up now and watch your followers trickle in!