Whether you're an individual trying to express yourself, a small company looking to market your products, or an aspiring influencer creating your niche – Instagram features a variety of account types to meet your goals.
On this platform, there is something for everyone.
Sometimes, the obligations that come with juggling a business account can become stressful. The solution is to switch back to a personal Instagram account.
In this detailed article, we'll answer precisely that – how to switch to personal Instagram account. We'll also analyze its numerous benefits and provide you with a step-by-step explanation.
So, if you're wondering how to make the easy switch from professional accounts and spend some time on your personal Instagram profile, stay tuned!
Looking for more Followers?
The Differences Between Instagram Account Types
As with most platforms, there is more than one option to enhance user experience. Instagram distinguishes three account types: personal, business, and creator. As you already guessed, each has its own set of features and perks.
You can choose any account type; however, it is crucial that you learn about their differences.
Let's start with the most used one – your personal Instagram account!
Personal Account Features
We can say that a personal profile on Instagram is the most widely used option. This is perfect for people wishing to stay in touch with friends and share social events and their daily lives. But to understand it more clearly, here are some of its main characteristics:
Although we often associate the word personal with private, it is a completely different story here. You can have a private and public personal account on Instagram.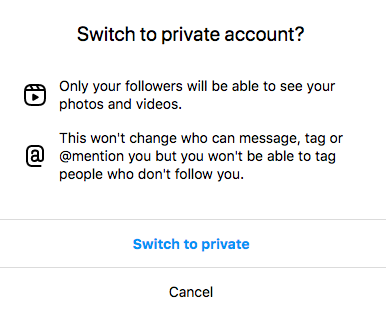 Basically, if you want to accept or reject someone and let a limited number of people interact with you, you can make your account private. With a public profile, though, it's a completely different story – everyone who looks you up in the Search Bar has access to your Instagram profile and feed.
Personal accounts are simple to use, making them ideal for all Instagram users. Complicated settings or statistics will not slow you down because you won't necessarily have to interpret them – here, everything is transparent.
Business Account Features
The online world is a fruitful ground for growing your business, and yes, you can also find many Instagram business accounts on this widely-used platform.
Consider this piece of information – out of Instagram's 200 million businesses, approximately 71% state that they utilize the Instagram platform for their business purposes.
Entrepreneurs and even big brand names choose to create a business account to market their products or services. In that light, here's what to expect if you decide to create a business account for your services:
Business accounts include in-depth analytics to assist you in understanding your audience's behavior with its professional dashboard. And what about promotions? If you want to attract a larger audience, you can run adverts and sponsored posts.
Another great feature regarding business accounts is their contact options.
An Instagram business account will enable you to showcase your contact information, such as an email address or phone number, making it a breeze for customers to reach you.
On top of all that, you can create an Instagram Shop to make it easier for consumers to discover and buy your items immediately – all from the comfort of their laptop or cellphone.
Creator Account Features
Influencers, content creators, and public personalities such as famous actors, F1 drivers, and others use creator accounts.
Basically, creator accounts provide useful information on follower demographics and growth patterns. Another great feature is that branded content collaborations may be simply managed and tracked.
Creator accounts allow for message filtering, which streamlines communication with your followers. When we say filter, we mean two options of different sections created in your DMs.
The primary one is where you chat with people you know and who are close to you. The general one, on the other hand, is where fans of your work mostly end up.
Reasons to Switch to a Personal Account
There is more than one reason why many Instagram users choose to switch from a professional account back to a personal account.
Switching from your current account type (business or creator) to an Instagram personal account makes it a lot easier for people to navigate the platform. You can enjoy your Instagram stories and posts and scroll through comments without having to do the calculations 99% of the time.
You can also share posts and stories more freely. A personal Instagram account is less serious in terms of marketing and branding.
On top of all that, you have more control over what you want to see and who you want to connect with. As we've already hinted, you can make your personal account private and limit the number of people you interact with. You can also make it public if you still wish to share content for everyone on the platform – without the business pressure.
Regardless of your choice, Flock Social can help you enhance your user experience on this platform. Our powerful tool is designed to boost your Instagram journey and help you connect with a targeted audience.
Step-by-Step Guide to Switching to a Personal Account on Instagram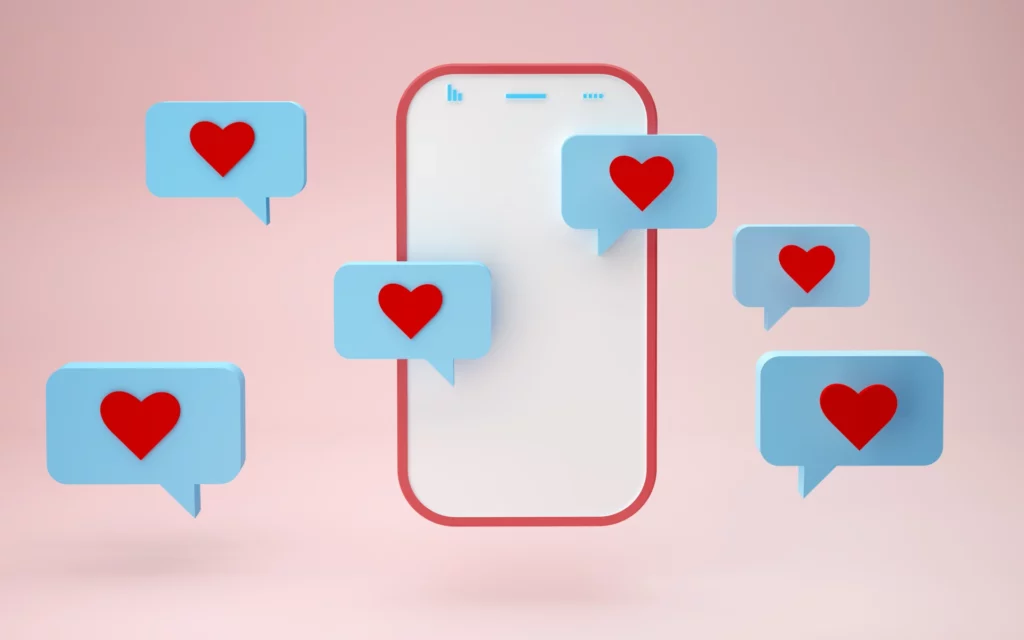 Making the switch from a business or creator account to a personal one is a straightforward process. This step-by-step guide will walk you through the process, ensuring you retain all your data and settings.
Preparing for the Switch Account Type
Ensure you have your login credentials ready, as you may be prompted to log in again during the process. So, to ensure that you can change the account type, you need to be logged in to your Instagram account.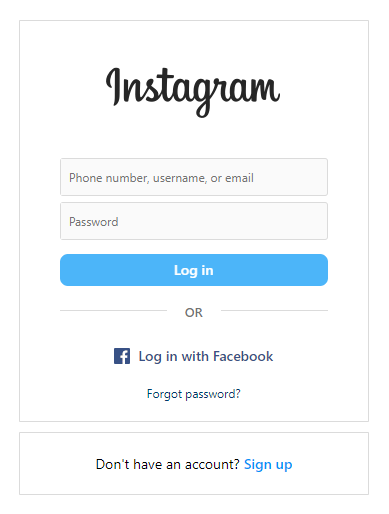 Navigating the Settings Menu
On your Instagram app, you'll see three horizontal lines in the upper right corner – tap on them.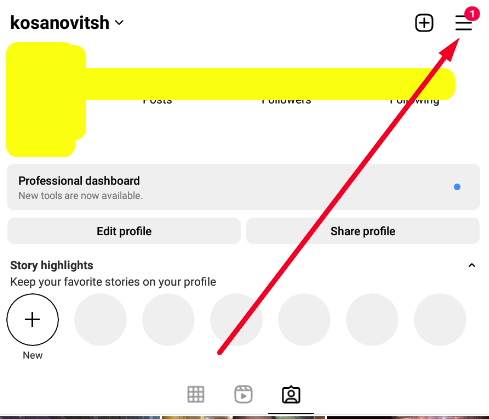 From here, you should tap on the 'Settings and Privacy' option.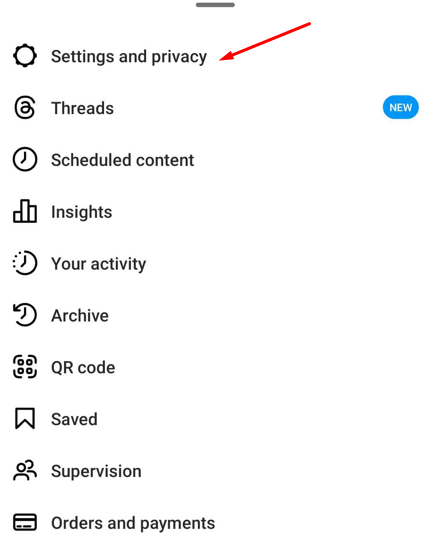 Tap on the 'Control tools and Controls.'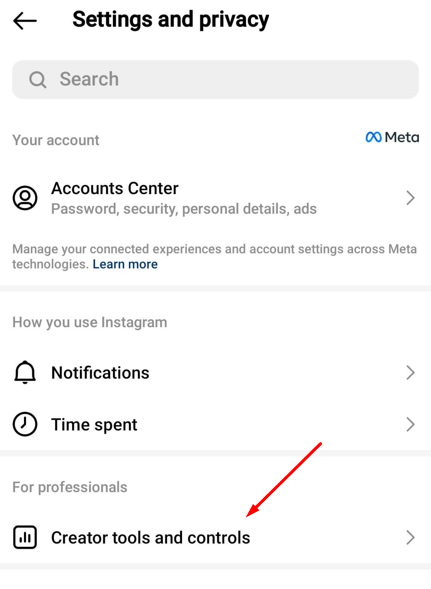 Scroll down to 'Switch account type' and click on that.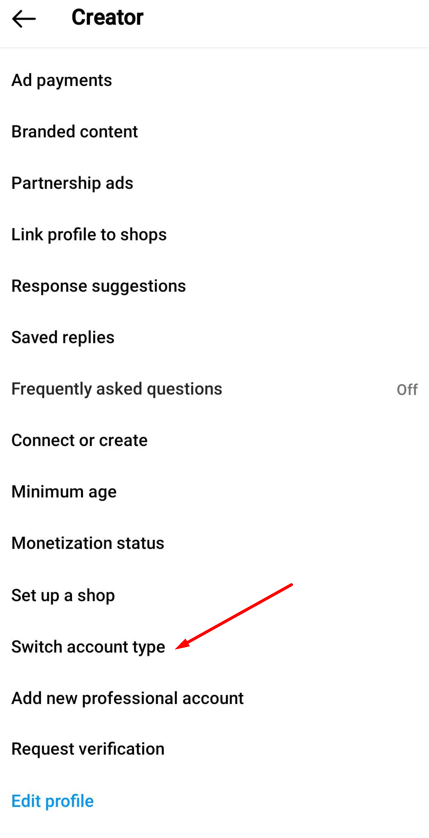 Confirming the Account Switch to Personal Account
Once you've selected 'Switch account type,' Instagram will ask you to confirm your choice.
Choose 'Switch to personal account.'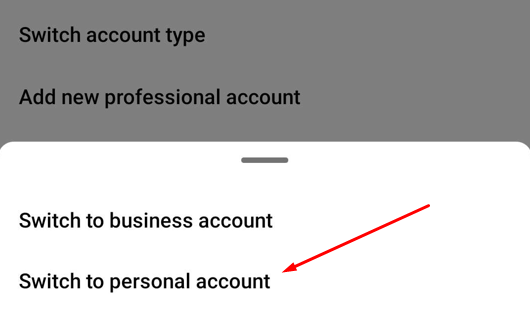 Instagram will once again ask you to confirm your option.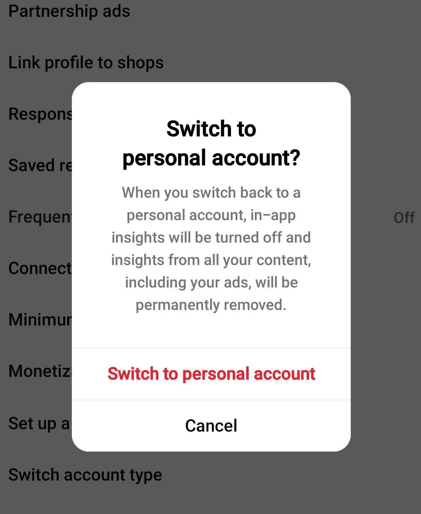 Voila!
Potential Drawbacks and How to Overcome Them
Switching to a personal account on Instagram may come with a few challenges. Still, with the right strategies and solutions, you can continue to thrive and engage with your audience effectively.
One of the main drawbacks is that your visibility may be limited. This is even more emphasized if your account is private, where only your approved followers can interact with you. The solution here would be to make it public.
If you were running Instagram ads with a business account before the switch, you'd find that personal accounts don't offer the same advertising features. So, if this is a significant part of your social media strategy, consider using Facebook Ads Manager, which allows you to create and manage Instagram ads independently of your account type.
Remember, choosing between a personal, business, or creator account should align with your goals and the type of content you want to share with the world.
Conclusion
In this comprehensive how-to guide, we've walked you through the process of how to switch to personal account on Instagram. So far, you've learned how to navigate the account settings, safely transition without losing valuable data, and overcome potential challenges along the way.
By choosing a personal Instagram account, you gain more freedom regarding your content, you can lock your account to make it private, and you don't have to worry about interpreting analytics.
Instagram offers versatile options, and you can always switch back to a business or creator account should your objectives evolve. The choice is up to you.
So, if you're ready to supercharge your Instagram journey, don't forget to explore Flock Social, the ultimate tool to help you grow your Instagram presence. Sign up now, and kick off your Insta game!