Hey, are you on Instagram? Of course, you are! It's among the most popular social media networks, with over one billion monthly active Instagram users. 
But let's be real; it's a crowded space out there, and standing out can be daunting. That's where Instagram hashtags come in. They can actually help you increase your reach and establish your authority on Instagram. The tricky part is finding the best Instagram hashtags for your content. 
Don't worry, though; we've got you covered.
In this guide, we'll walk you through how Instagram hashtags work and how to find the best hashtags for Instagram growth that will work for your business and Instagram audience. Stick around, and you'll learn how to use hashtags effectively and grow your Instagram following. 
And, just to sweeten the deal, we've shared some of the top trending hashtags for likes that you can start using right away.
What Are Instagram Hashtags?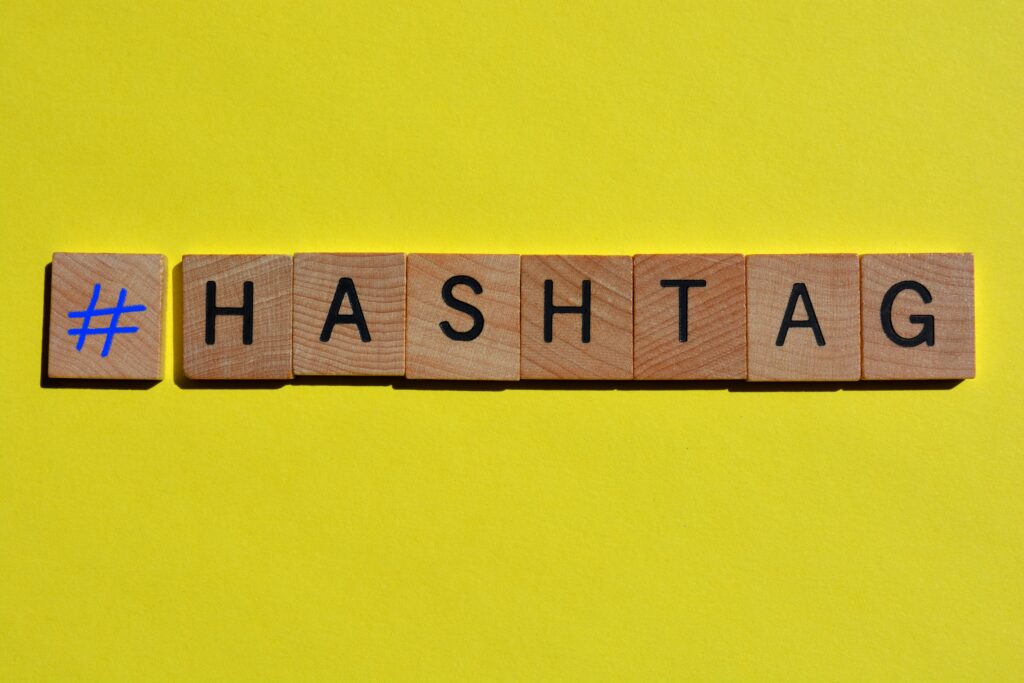 If you're an Instagram newbie, you may wonder what an Instagram hashtag is – and why everyone uses it. 
In simple terms, hashtags are a way to categorize content on Instagram. Think of them like keywords for Google: 
They make it easy for IG users to discover similar posts and for you to reach new audiences.
When you add a hashtag – a word or phrase preceded by the "#" symbol – to your post, it becomes clickable. Anyone who clicks on that hashtag or searches for it on the Instagram app will see a page featuring all posts tagged with that hashtag. 
But here's the thing – not all Instagram hashtags are created equal.
Using the wrong hashtags (or not using them at all) can result in your content getting lost in the sea of Instagram posts. That's why using the right hashtags for your brand and target audience is important.
How Do Hashtags Work on Instagram?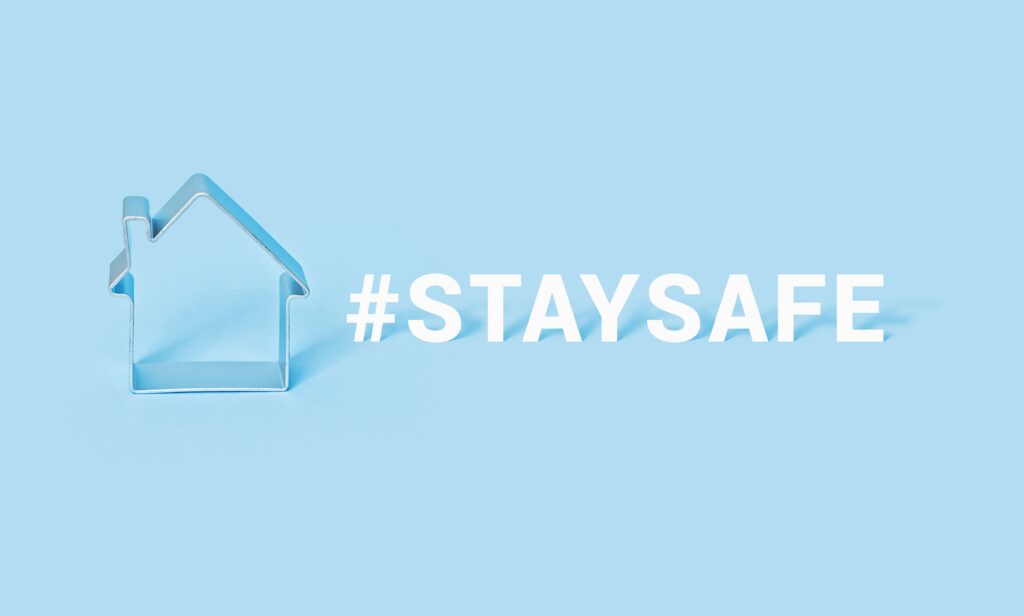 It's pretty simple; add up to 30 relevant hashtags to your caption when you post on Instagram. These Instagram hashtags help the right people discover your content and connect with your brand.
For instance, if you're sharing a pic of yourself chilling at a café with a cup of joe, you might add hashtags like #coffeeaddict, #coffeelover, #morningvibes, and #caffeinefix. Then, Instagram's algorithm will work its magic and sort your post into the appropriate hashtag pages. 
Remember, though, that as more people use the same hashtags, your post may get pushed down on the Instagram feed. And if you have a private profile, your tagged posts won't appear on public hashtag pages. 
You can add a maximum of 30 Instagram hashtags on a regular post – or up to 10 on Instagram stories. But here's the kicker:  
You can't just use any hashtags; relevance is the key factor to keep in mind. So, do some hashtag research – and find out what popular Instagram hashtags are being used in your niche and industry.
Oh, and you can also follow hashtags or simply tap on them to discover top posts with the same tags.
Different Types of Instagram Hashtags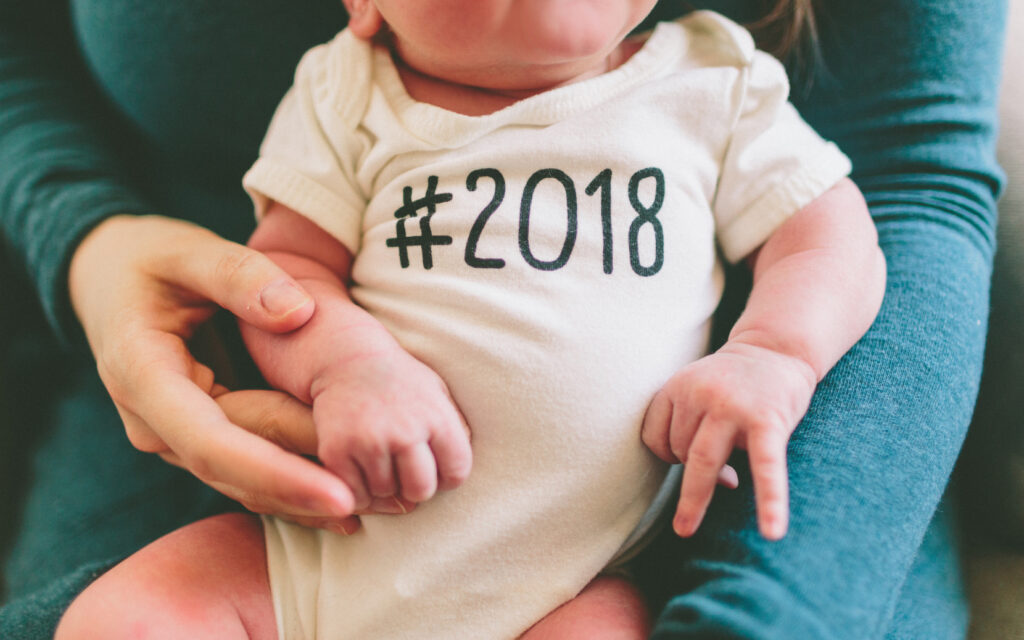 There are actually different types of hashtags you can use to supercharge your Instagram growth. 
Here are a few hashtag categories available: 
Location Hashtags – If your business or content is location-specific, you must incorporate location hashtags. Even if you've already tagged your posts with a location, these hashtags could help you get discovered by people interested in that area. For instance, if you're a food blogger in New York City, #newyorkfoodie or #nycfoodie would be the best Instagram hashtags for you.
Industry Niche Hashtags – Industry-specific hashtags can help you reach people interested in your niche. For example, if you're a fitness influencer, using #fitspo or #fitfam can help you reach fitness and health enthusiasts.
Branded Hashtags – Branded hashtags are unique to your business or brand and can assist you in building a community of followers interested in your brand. Coca-Cola, for example, uses #ShareACoke as its branded hashtag.
Daily Hashtags – Using Instagram hashtags like #MotivationMonday or #ThrowbackThursday can help you engage in conversations and trends on this app. It's an excellent way to get discovered by people interested in those topics.
Event Hashtags – These hashtags can help you reach people interested in a specific event. For instance, if you're attending a music festival, using the festival's hashtag can help you connect with other attendees and fans.
Community Hashtags – These are used by specific groups of people on Instagram. "#dogsofinstagram" is an example of a community-related hashtag used by people who love dogs. Using these hashtags can help you reach people within a specific community who may be interested in your content.
Benefits Of Instagram Hashtags: Do Hashtags Help Grow Your Instagram?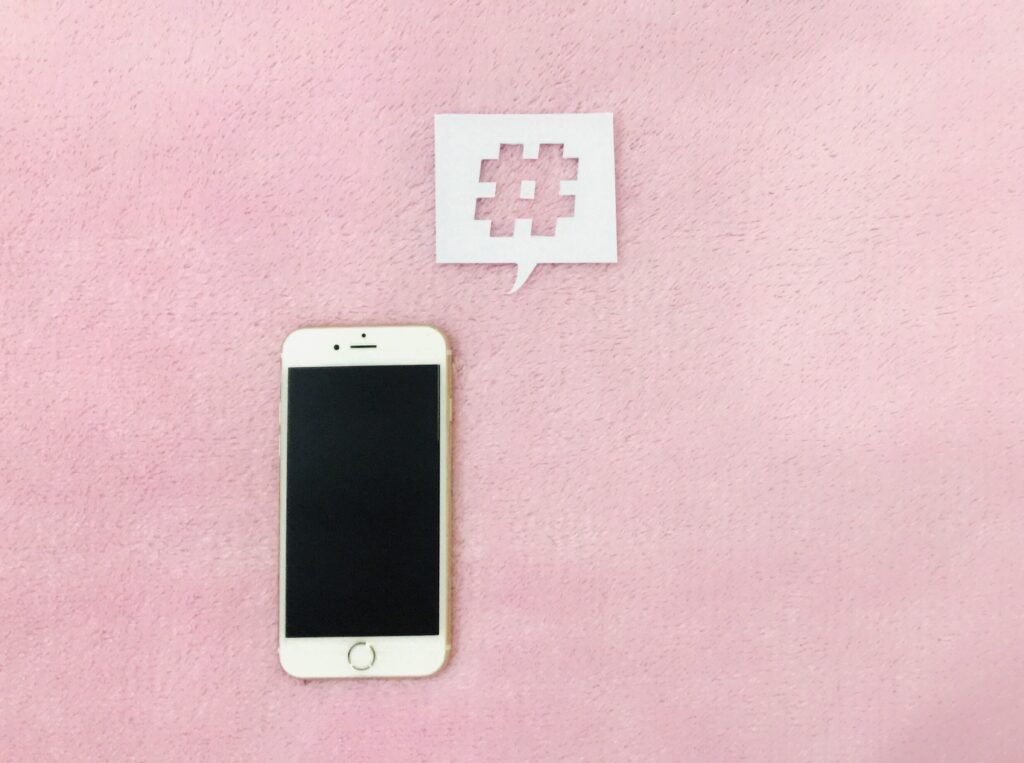 These little guys are a secret weapon that can boost your reach on Instagram – and help you get discovered by potential followers. 
Let's dive into the benefits of using hashtags and see how they could take your Instagram game to the next level.
Get Discovered & Increase Exposure
Using the best Instagram hashtags can increase your exposure and help you get discovered by new users. 
How? 
Your posts will pop up in the search results for those hashtags, meaning a wider audience will see your content – increasing your chances of gaining new followers. Plus, hashtags make it easier to categorize your posts and attract followers interested in your content.
Encourage Engagement
It's not just about getting more eyes on your content. Instagram hashtags also encourage engagement. When you use a branded hashtag, you're giving your followers a way to connect with your brand – and each other. 
Analyze Competitor's Presence
Don't forget about the competitive advantage that trending Instagram hashtags provide. By researching your competitors' hashtags, you can see how they're performing – and adjust your current hashtag strategies accordingly.
Link Digital and Real-Life Campaigns
Let's not overlook the versatility of the best Instagram hashtags. They can link your digital and real-life campaigns, creating a seamless brand experience for your audience. 
Whether we're talking about general product hashtags or campaign-specific ones, they can help you increase brand awareness – both in real life and online.
6 Tips For Using Instagram Hashtags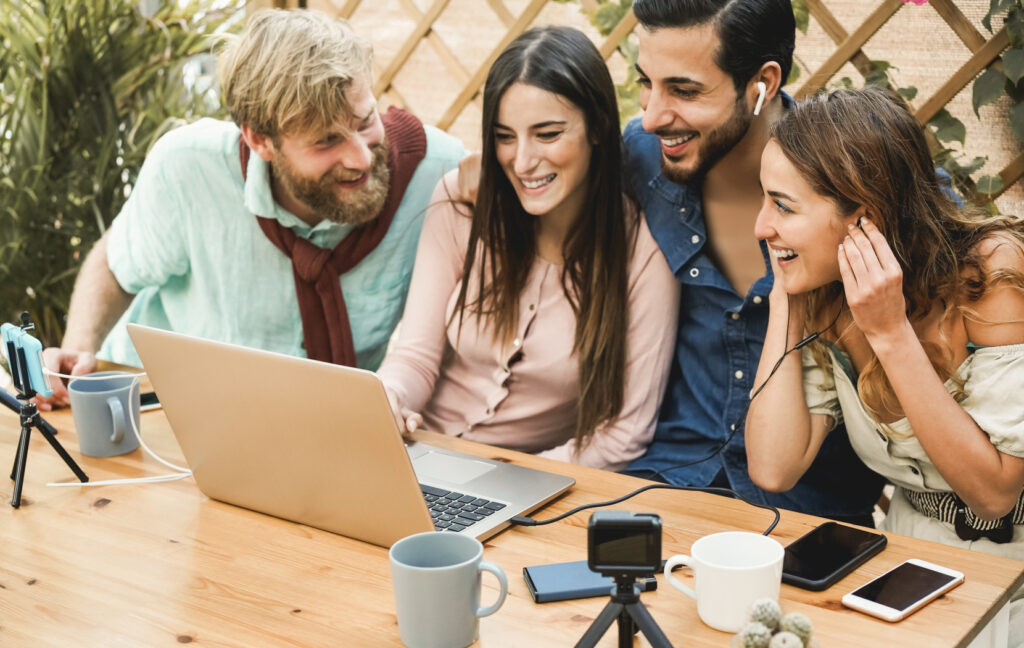 Hashtags might be the secret sauce to leveling up your Instagram game! We've put together these six tips to help you find the best hashtags and use them like a pro to grow your Instagram following.
Use Insights to Determine Which Tags Are Most Effective
Did you know you can use Insights to see which tags work best for your content? 
If you switched to an Instagram business account, you could check post analytics to see how many impressions you've earned from hashtags – and determine which ones are most effective for boosting your reach. 
Choose a post for which you want statistics and click "View Insights" on the left. Then, swipe up to see the analytics for that post, including impressions and reach.
Include A Hashtag Sticker on Instagram Stories
Another great way to boost your reach is to add clickable hashtag stickers on your Instagram Stories.
The Instagram Story icon is in the upper left corner of hashtag pages. Click on it, and you'll see a collection of Stories posts from users with public profiles tagged with the hashtag. 
Sure, they'll disappear after 24 hours – but they can still help you reach a wide audience.
Avoid Banned Hashtags
One thing you should avoid is using banned or spammy hashtags. 
Instagram might ban a specific hashtag associated with inappropriate content. Using these banned hashtags won't give you the results you're after. In fact, posts tagged with these words and phrases won't appear in your followers' feeds – and may even cause a drop in engagement. So, be sure to check each hashtag before using it.
Understand How Instagram Hashtag Pages Work
Understanding how hashtag pages work can also be a game-changer. In short, hashtag pages feature all relevant content connected with a certain hashtag.
If someone searches for a specific hashtag and your post is the most recent one, it'll be the first to appear in the "Recent" section. Do note that these posts are arranged by the date they were first shared; adding hashtags afterward won't do much. 
Use Only Relevant Hashtags
According to Instagram's community guidelines, using the same set of hashtags for every post is a big no-no. The algorithm will penalize your content if you add the same hashtags for each and every Instagram post.
Only use hashtags that are relevant and related to your content – and audience – to see real growth. 
Mix Popular and Niche-Specific Hashtags
While using hashtags, it's crucial to use a mix of popular and specific hashtags. Trending hashtags can help you reach a larger audience – but they also have a lot of competition. In contrast, specific and related hashtags to certain topics can help you target your ideal audience.
Bonus Tip: Trending Hashtags On Instagram For 2023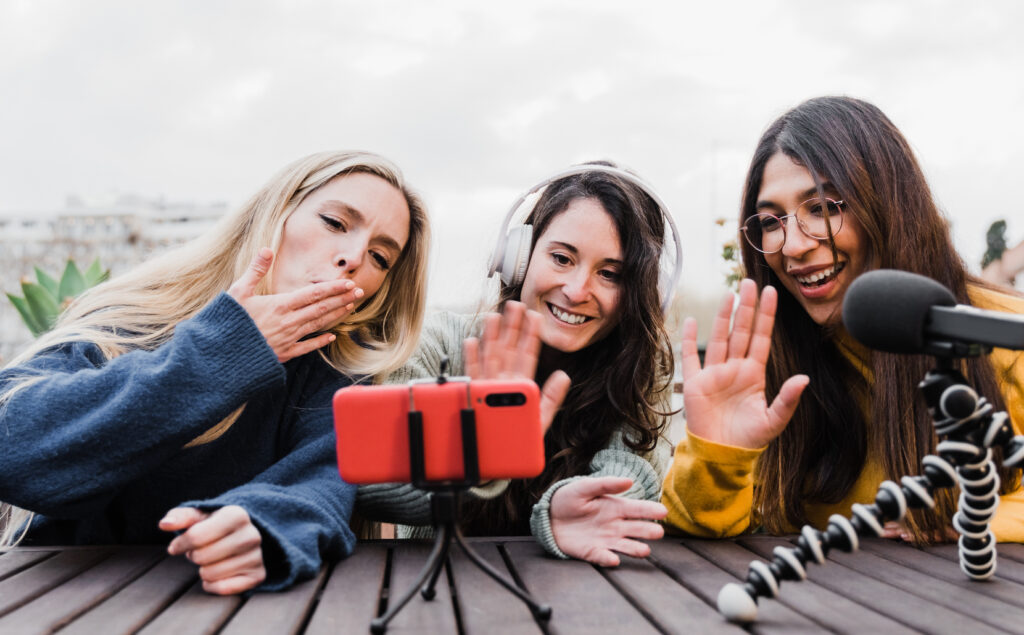 As a social-media-savvy individual, you're probably always looking for the best hashtags to add to your Instagram posts. You want to increase your engagement, reach new audiences – and, ultimately, grow your account, right? 
That's why we've researched the best Instagram hashtags for you, too!
Here are the top Instagram hashtags for 2023 you can use to boost your account's visibility on this platform – and gain more followers:
For likes and views: #likeforlike, #followforfollow, #views, #trending 
For food/travel: #foodie, #foodporn, #travelgram, #wanderlust 
For holidays: #holidayseason, #happyholidays, #christmas, #newyears 
For small businesses: #supportsmallbusiness, #shoplocal, #smallbusinesssaturday, #shopsmall 
For nature: #naturephotography, #landscapephotography, #wildlife, #outdoors 
For reels: #reels, #reelitfeelit, #reelsofinstagram, #reelmein
Check out this list of the most popular hashtags in 2023 for inspiration!
Instagram Hashtags FAQ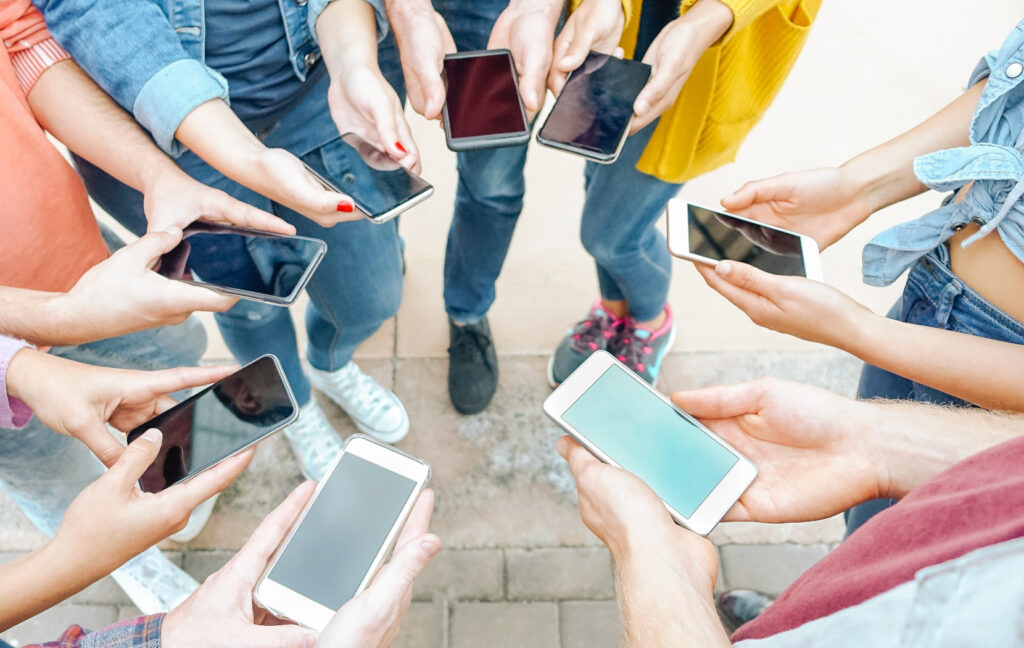 Q: What hashtags should you use for growth?
Your hashtag usage depends on your niche and target audience. Research the most popular Instagram hashtags in your industry and try out different hashtags to see what works best for you.
Q: Why should I use hashtags on Instagram?
Hashtags make your posts discoverable to people interested in the same things as you. Using only hashtags that are relevant increases the chances of your post being viewed by a wider audience, leading to more likes, comments, and followers.
Q: Is there an Instagram hashtag limit?
Yes, there's a limit to how many hashtags you can use. Instagram allows 30 hashtags per post. There's no need to use all 30 of them, though – especially if they're irrelevant to your post. It can make your posts look spammy and actually decrease engagement. Aim to use five to ten powerful hashtags per post instead.
Q: How to hide hashtags on Instagram? 
If you want to hide your hashtags on Instagram, add them in a comments section instead of in the caption. That way, your post will still be discoverable to people searching for those hashtags, but they won't show up in your caption.
Final Thoughts
Are you tired of mediocre results on Instagram? Well, then, it's time to up your hashtag game! 
With the right hashtags for Instagram growth, you can unlock the potential to reach new audiences and skyrocket your growth.
You need to be strategic about which hashtags you use, though. Your selection should be tailored to your niche and target audiences to attract the right people to your Instagram account.
Feel free to experiment with different hashtags to find what works for you – and remember, quality over quantity! Find relevant hashtags and switch them up as needed, using only five to ten of the best Instagram hashtags at a time. 
If you're ready to take your Instagram marketing to the next level, attract new followers, and boost your reach further, sign up for Flock Social! 
With Flock Social by your side, the sky's the limit for your Instagram success!