As we already know, Instagram has been among the most popular social media platforms for many years. That's not surprising, considering that it provides various ways to enjoy and post fun and creative content on your posts and stories.
And speaking of an Instagram story, did you know that you can now directly add multiple photos? Just pick your favorites and create a lovely collage for your followers.
Not sure how to go about this?
No sweat, here's a guide on how to put multiple pictures on Instagram story in just a few steps.
Looking for more Followers?
The Evolution of Instagram Stories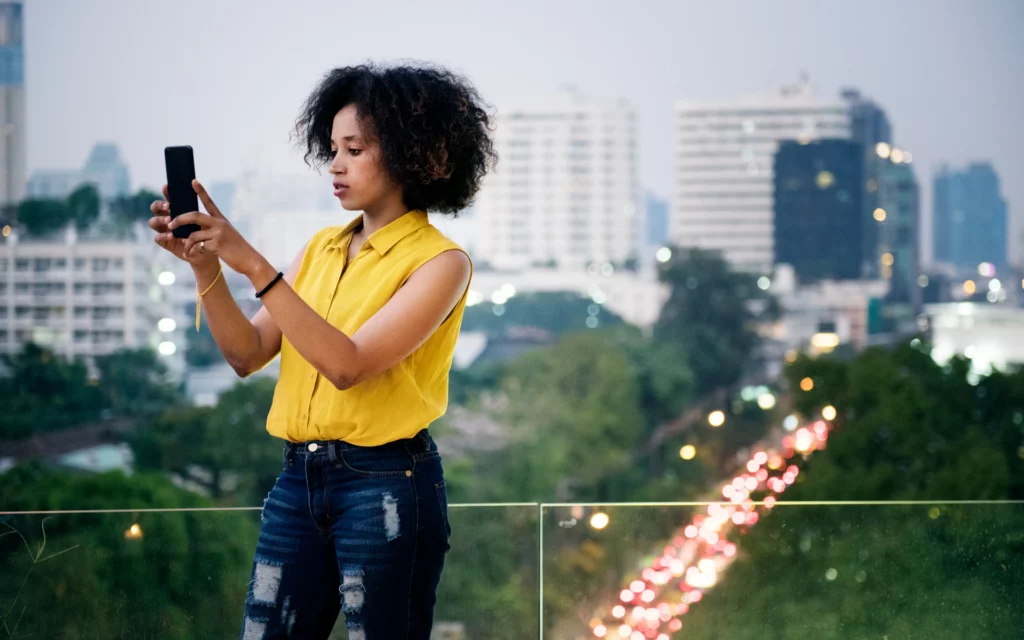 In 2010, Instagram made its debut and very quickly gained popularity.
You could share pictures of sophisticated and tasty food from a must-visit restaurant or post photos from an exotic holiday with your friends. Some even shared pictures of party highlights or added videos from a memorable event.
Overall, Instagram users shared the best moments of their lives with their close friends and followers.
In August of 2016, Instagram introduced stories – the new IT feature. At first, people weren't very excited about it because Snapchat already had a similar one. However, the Instagram story feature became one of the most popular ones.
For instance, the famous Boomerang was available after introducing the story option in the very same year. Soon after, Instagram users were blessed with superzoom, polls, new fonts, and more. In 2018, emoji sliders were added to the picture.
Now, we all remember when Instagram stories were cut into 15-second clips. Today, we can post up to 60 seconds of video on a single story.
With so many updates, it's not surprising that sometimes Instagram stories are more popular than regular posts.
Instagram is always working hard to keep stories creative and up-to-date. On that account, a new feature on Instagram is available – you can post multiple pictures in one story on your Instagram. Finally, you can customize photos and increase engagement.
Curious how to do that? Stay tuned.
How To Put Multiple Pictures on Instagram Story: Step-by-Step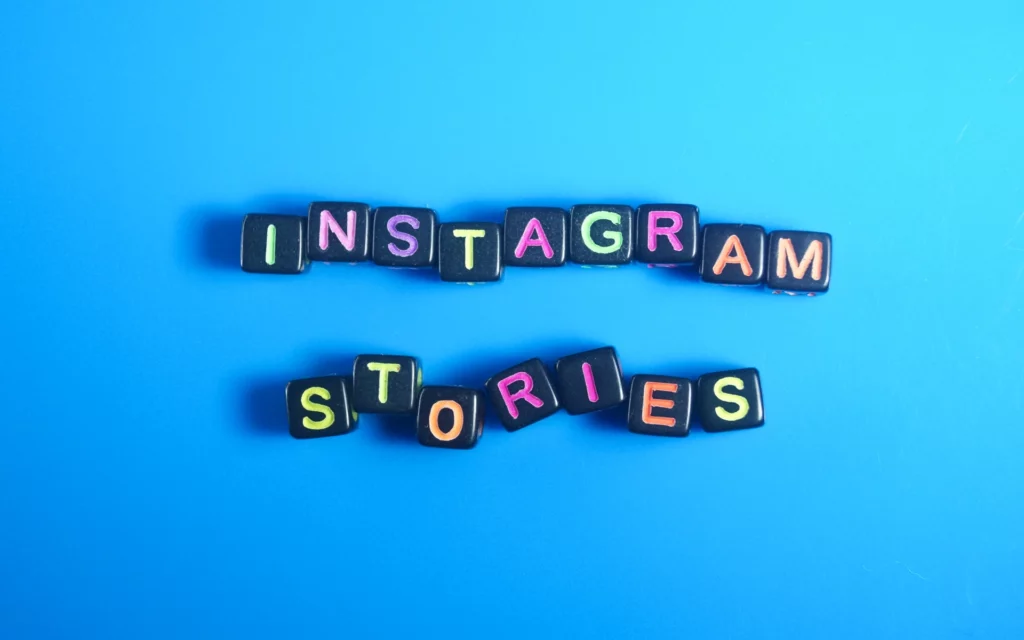 To show your unique personality, sometimes, you need more than one photo. Selecting multiple photos from your Gallery and adding them to your story will do the trick.
Curious how to do that? It only takes a few steps, and no, you don't need a third-party app for this.
Adding Multiple Photos to Your Instagram Story
Grab your phone, and let's begin.
Open the Instagram app on your iPhone or Android and go to your profile. Open the Instagram story by selecting your profile picture icon in the upper left corner.

Choose 'Add To Your Story.'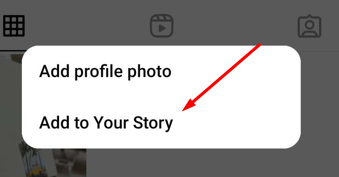 Tap on the Camera option in the top left corner.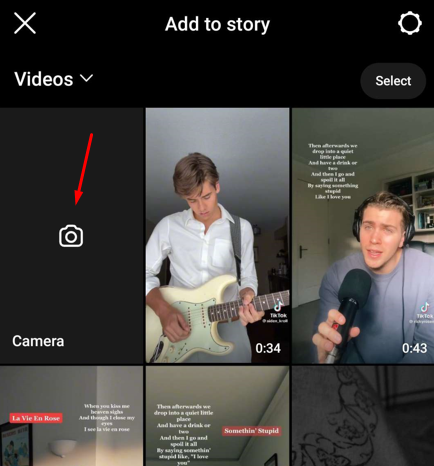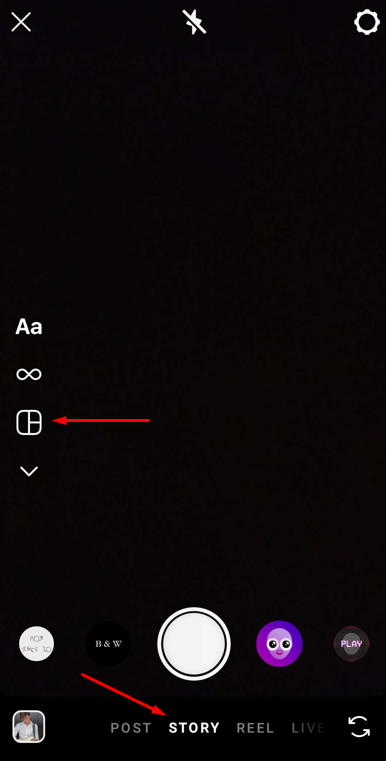 After you've tapped on the Grid option, choose the Layout you want.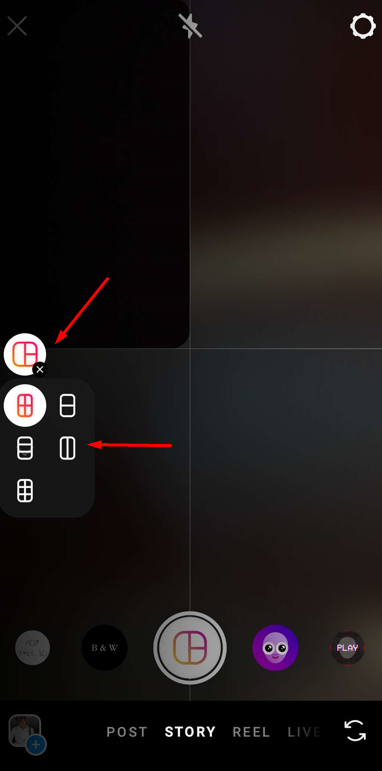 Viola! You can start adding multiple pictures from your Gallery and create your epic Story series.
Using the Sticker Icon for Additional Photos
You don't have to rely just on the layout Instagram proposes. You can add more photos from your Gallery with the help of the sticker icon. Here's how to do that:
Press on the sticker icon in the upper right corner.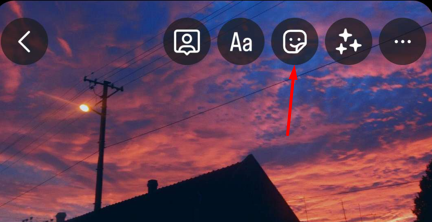 Scroll down and tap on the photo sticker (there is a photo icon in it).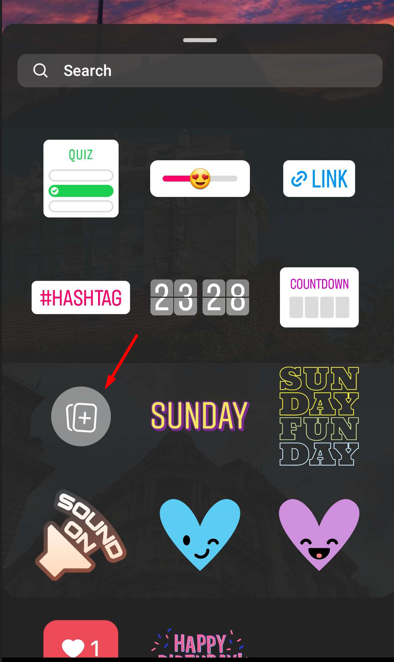 This will open your photo Gallery and let you add multiple pictures from the camera roll. Adjust and improve to make the best Instagram story collage.
Pro tip: if you're still trying to find a photo sticker, check if you have the latest version of the Instagram app.
Android users previously had to install third-party apps to use this feature. However, the "Photo" sticker has lately been made available for Android users as well.
Adding multiple photos to Instagram Story option has never been easier.
Adjusting and Layering Images for Visual Appeal
We can't have a lovely collage without adjusting and changing pictures.
After learning how to add multiple photos to one Insta story, you can improve your pictures however you want. Feel free to express your creativity and resize, move the photos, change their shape, add stickers, text, music, filters, or other effects.
There are so many different ways to experiment; feel free to do it!
Besides focusing on aesthetics, Instagram users want to ensure that they can improve their connections and engagement on this platform. We've got you covered here.
You can become an Instagram pro with a little help from Flock Social. Our tool is here to help you grow on this platform and connect with like-minded people. No spam accounts, no bots, and no fake followers – just organic growth.
Creative Ideas for Multi-Photo Stories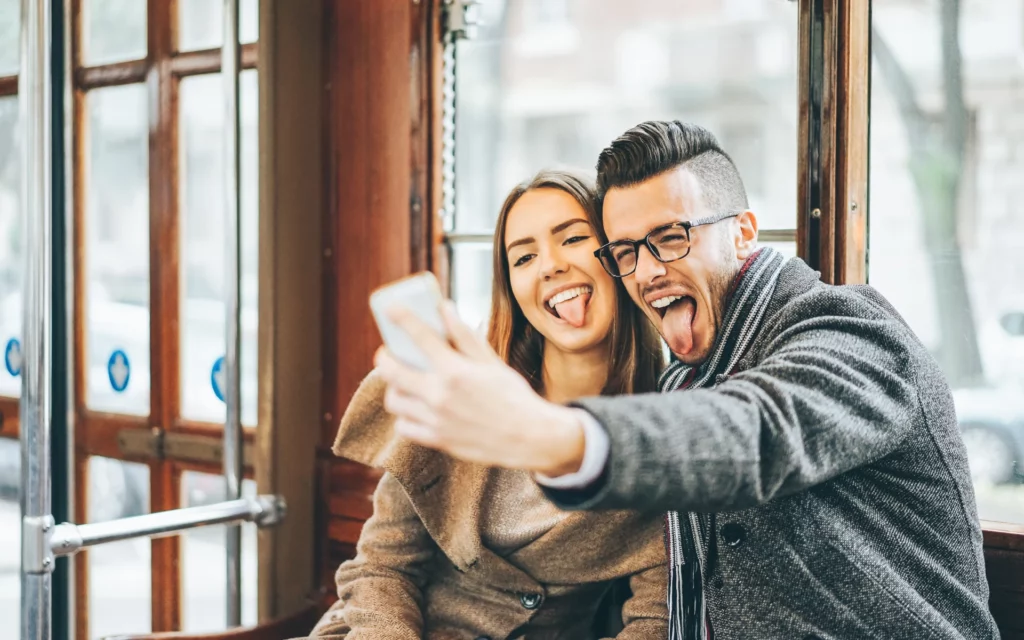 Here comes the fun part.
Once you've understood how to add multiple images to one Instagram story, it's time to test your creativity. Choose several photos and create a lovely collage with layered photos. Here are several different ways to achieve that:
Creating Themed Collages
When we celebrate a birthday, graduation, anniversary, or go on a fine vacation, we take many photos of these special moments to make the best memories.
We can finally do it by adding multiple pictures from our special day. Combine similar images with similar colors and show that you had a blast while being aesthetic at the same time.
Add stickers or effects, and show your followers you're having a great time out there. It's very simple to send your message through several photos.
Showcasing a Process or Transformation
Some of us love to share how we made or changed something. Adding multiple photos of this process is the best idea. Whether it's a hairstyle change or just restoring an old shelf, many of your followers want to see the whole process of BTS.
Choose the layout that suits you the best and add photos of this process. It's a great representation of what something was like before and after the transformation. Add numbers before each picture to showcase the whole progress.
Sharing Highlights of an Event
There is certainly more than one highlight during your special events, especially now, when each of us owns a smartphone and can catch special moments during the celebration at any time.
With Instagram stories, you can share multiple photos from your special day in a few clicks.
Simply choose your highlights and make a lovely collage of your wedding, celebration, graduation, or any other special event. Share with others how happy you were during your wedding vows, how you reacted to a marriage proposal, or how surprised you were when your friends organized your birthday party without you knowing it.
Advantages of Using Multiple Photos in Stories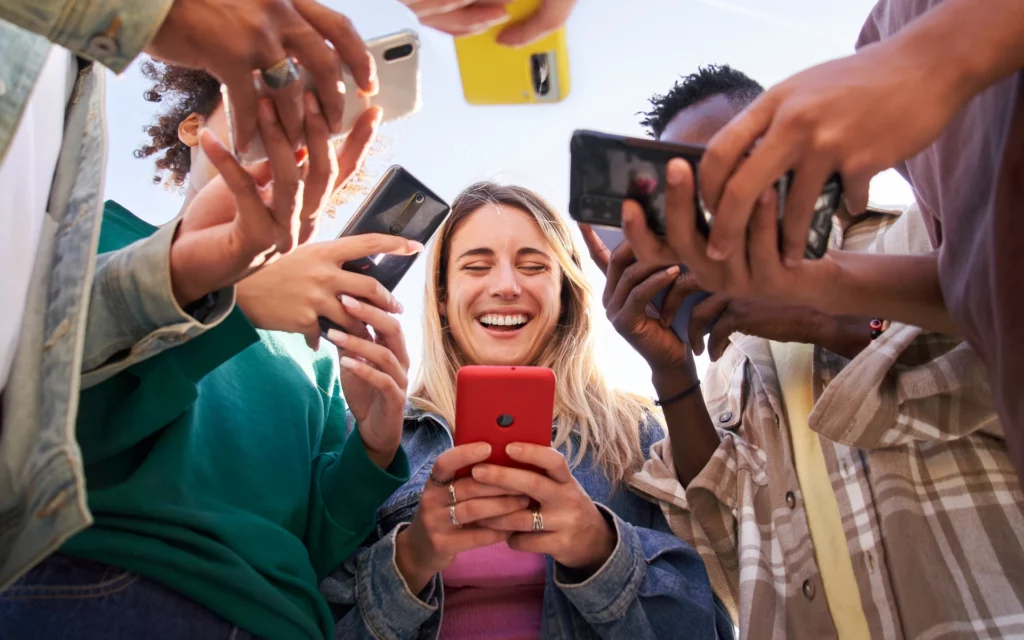 Posting multiple photos on Instagram stories saves time. You no longer have to spend too much of your time choosing the best photos and adding them individually while creating several stories. Simply choose your favorite photos, add, and tap select.
Adding multiple photos also leaves a good first impression because it can show your potential followers what kind of content to expect from you. This is especially important if you're an aspiring social media influencer.
It's also the perfect choice if you want to represent your online brand – you get to share many items in a single Instagram story.
And last but not least – it's a creative method since choosing the best pictures for one collage can achieve a better effect.
Common Mistakes to Avoid
Although adding multiple photos to an Instagram story is a fun activity, you should bear in mind the following:
When posting your collage, avoid adding too many images. Your followers can lose focus when too many photos are crammed into one.
Also, avoid adding too much text – a story is a visual medium, so adding too much text can spoil its effect, and your followers probably won't read it. If you still decide to add text, choose a visible and interesting font for the readers.
Last but not least, since images need to be resized and adjusted, don't add blurred and low-quality photos. You want to represent something important, so keep it clear and simple. When you add stickers, put them somewhere so you don't hide the important features of your collage.
Summing Up
Still thinking about how to put multiple pictures on Instagram story? As you can see, it's very simple. It only takes a few clicks. And once you publish your lovely collage, you can gain more followers and connect with more like-minded people.
With multiple photos on your Insta story, you can showcase your creativity and share stunning highlights with your dearest people or create unique ads for your brand.
There are so many ways to enjoy this feature!
Still, if you feel like it's finally time to ramp up your Instagram skills, sign up for Flock Social. We'll help you grow your Instagram and use it like a pro.