If you were to pop a question to top social media influencers about what their ideal job would be, most of them would say they never imagined it would be this way.
And how could they? 
Not so long ago, the whole influencer career wasn't even a thing – it was just blogging.
It's crazy to think how fast it all happened and how the influencer phenomena took the world of social media marketing by storm and changed it for good. 
With the industry set to reach a whopping $21 billion by the end of 2023, it's essential to keep up with the trends.
Whether you're a beginner influencer or you've been in the game for a while, you need a superb social media marketing strategy – and that's where we come in.
Join us on this a guide to social media influencers and learn how to dazzle your audience and boost your Insta performance!
Looking for more Followers?
What Is A Social Media Influencer?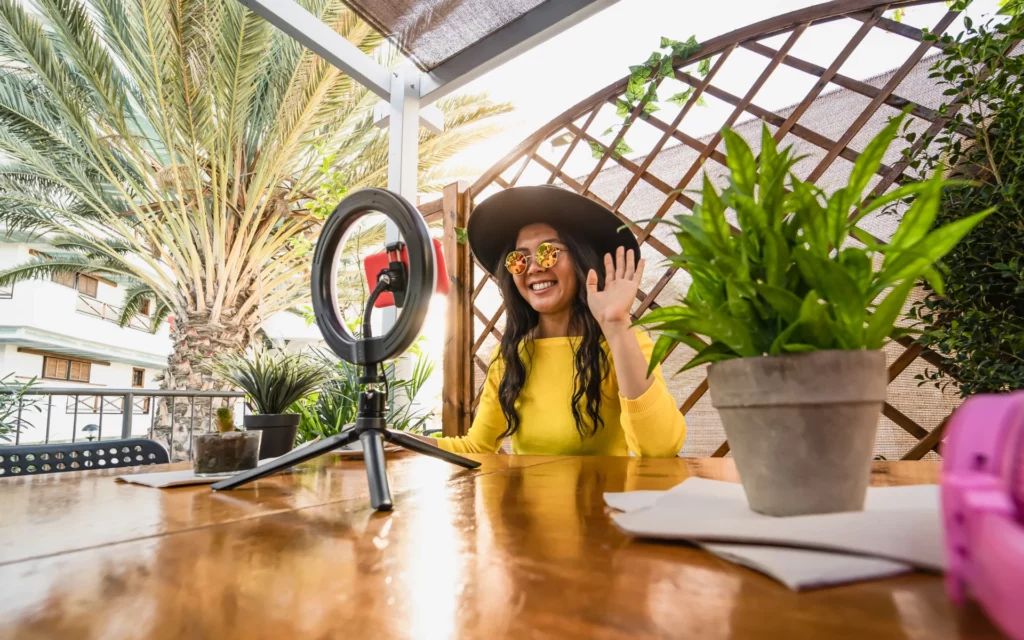 First, let's dive into the engaging world of social media influencers and how they're shaking up the marketing game with unique marketing strategies and high-quality content.
You might be wondering, what's the deal with these social media influencers, and what is their job?
Well, a social media influencer is basically someone who has earned some serious so-called street popularity in a specific industry on social media platforms. 
These content creators have mastered the art of building a massive following and have the power to sway others through their authenticity and reach.
So, brands flock to social media stars (see what we did there?), offering cash, free goodies, and sweet discounts to have their products or services featured on their social platforms – mainly on their TikTok or Instagram profiles.
Also, influencer marketing has become the go-to strategy for businesses everywhere in the world.
Influencers have cropped up in almost every imaginable field, and brands are cashing in on their clout like never before. So, it's no surprise that everyone and their grandma want to be an influencer these days.
But who exactly are these social media influencers? 
These digital dynamos constantly communicate with their fans, pumping out top-notch content that educates, entertains, and inspires.
There are many different categories, such as beauty influencers, fitness influencers, tech influencers, and many more, that we'll cover in this article.
They don't just share their work; they create dialogues, set trends, and get people buzzing. And when they team up with brands, it's a match made in marketing heaven.
Whether macro-influencers with legions of followers or nano-influencers with niche expertise, these influencers offer brands an opportunity to boost their brand visibility and engage with their ideal customers.
The Popularity & Role Of Influencer Marketing In 2023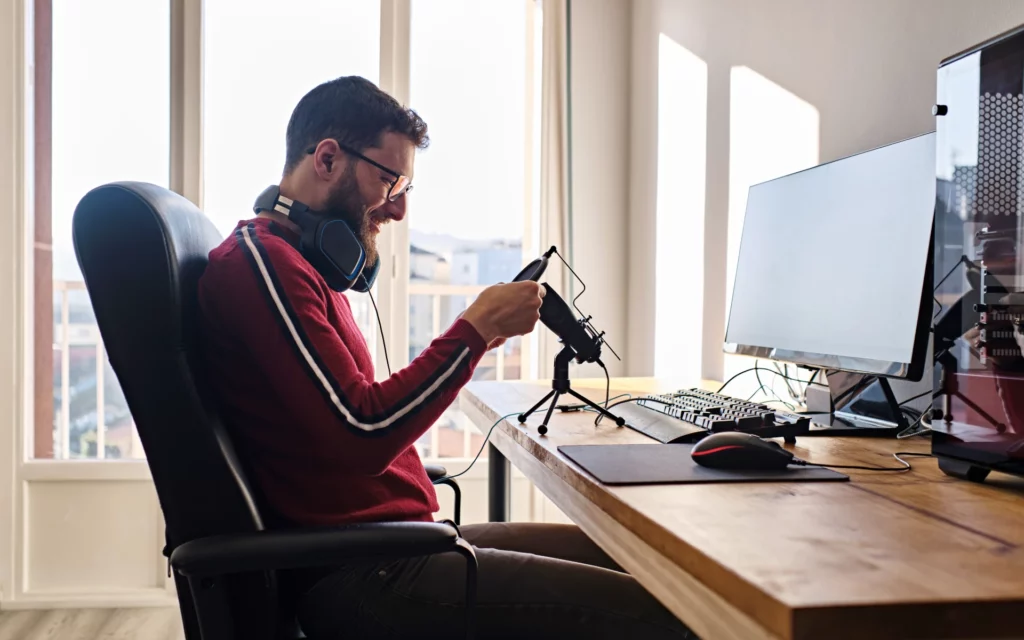 Influencer marketing indicates no signs of slowing down, with a projected market worth of a staggering $21.1 billion in 2023.
With their ability to captivate large audiences and sway consumer opinions, social media influencers have become the go-to influencer marketing strategy for most brands.
Finding the right social media influencer is paramount!
It's not just about the number of followers an influencer has; it's about finding someone who aligns with your brand's values and speaks to your target audience. 
The right influencers will help you connect with a large audience, which is ideal for your personal brand when it comes to sales and more.
One of the reasons influencer marketing outcomes so effectively is the authenticity it brings to the table. Unlike traditional celebrity endorsements, many influencers are seen as real people, relatable and trustworthy. 
Their followers view them as peers, making their recommendations and sponsored posts more influential.
Take mom bloggers, for example. 
These real people, mothers, and homemakers will show you the other side to life. Not everything is always wonderful and bright. And when we identify with someone's post, we are more likely to accept that person's opinion, advice, and even products. Isn't that right?
So, as the influencer marketing industry evolves, brands must stay on top of the latest trends and their unique content strategy.
From sponsored posts and collaborations to influencer campaigns and user-generated content, there are a thousand ways to harness the power of influencers.
4 Types Of Instagram Influencers Based On Follower Count
It's time to dwell into the these social media personalities, and break down the 4 types of influencers:
Mega-Influencers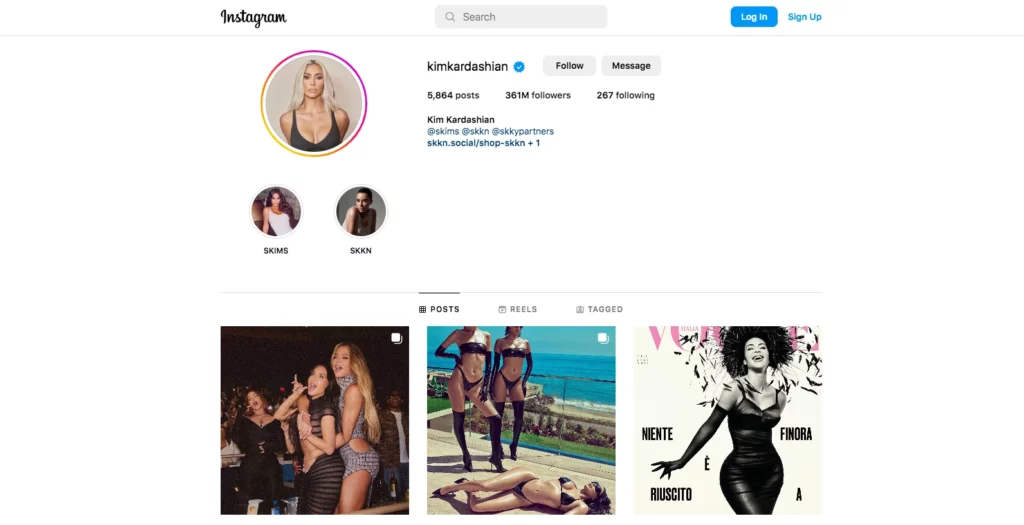 Influencers that reached that magical number of 1 million followers are in the mega influencers category.
Most celebrities, movie stars, and famous names in the entertainment industry are in this category, along with some regular people that influenced their way to the top of social media stardom. 
The Pros of Working With Mega-Influencers
A collab with these types of influencers would get you an instant brand awareness boost. 
One mention by the likes of Kim Kardashian or Charli D'Amelio could take your business from completely anonymous to rock star status in a second. 
Working with mega influencers is usually super easy. As professionals used to work with different brands on social media campaigns, they are familiar with the process. Mega influencers are also more likely to develop your ideas without too much input from you as a brand. 
And, of course, there are the credibility and exclusivity points you get from working with a megastar that you don't get anywhere else.
The Cons of Working With Mega-Influencers
No matter how amazing this all may seem, there are a couple of downsides to this approach you should consider first. 
A megastar like Ariana Grande just can't manage a close relationship with all 220 million members of her Instagram community. And, well, it doesn't translate well to trustworthiness when it comes to branded campaigns these big celebrities are doing.

Cost is another major downside to this approach. Brands are paying up to $50,000 for one piece of content by a mega-influencer celebrity. 
Hard to achieve if you're a small business in this day and age. 
These are just the least of your concerns as a brand looking to work with a mega influencer. Let's not forget the backlash that follows every wrong-stated sentence, post, or behavior of these stars and how bad it can affect your branding. There's definitely a lot at stake here, so you should be extra careful when crafting a mega-influencer collab strategy. 
Macro-Influencers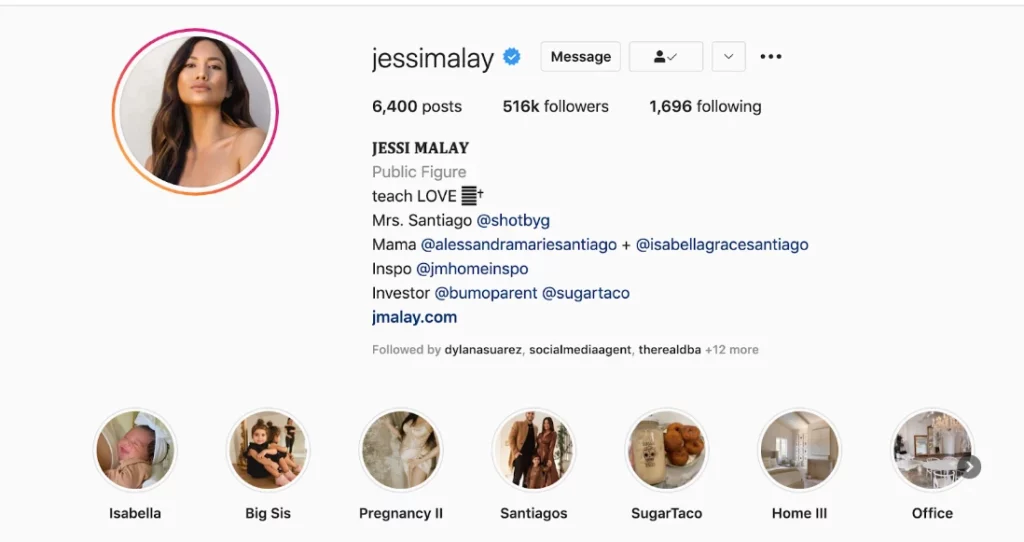 With a follower count ranging from 100,000 to 1 million, the macro influencer category mostly consists of regular people earning their way to social media stardom by building genuine connections with their audience. 
Working on building their community for years, macro influencers know their audiences' preferences to a t. As a brand, you can rely on their judgment if the campaign fits perfectly and how their audiences' would resonate with different messaging. 
They are the most respected and trustworthy among the influencers. 
The audiences love them for their super relatable yet inspiring stories, and brands love the opportunity of tapping into their dedicated audience potential. 
The Upsides of Working With Macro-Influencers
In addition to a super responsive targeted audience, macro influencer collabs also provide high reach and engagement rates for brands looking to improve their conversions and brand awareness metrics. 
Also, their super-professional approach to brand collaborations is superb. Having built their career off of these partnerships, macro influencers are skilled creatives who make the entire process frictionless and smooth for both parties. 
The Downsides of Working with Macro-Influencers
Due to the huge following they've built around their social media profiles, macro influencers may have higher price ranges. This is mostly because most of them are part of an influencer agency, and the overall cost includes all of the additional rates. 
Last but certainly not least when it comes to the downsides of macro influencers is the engagement rate. In some cases, these can be a bit low compared to their follower counts, so be extra careful when deciding on a macro-influencer collab.
Micro-Influencers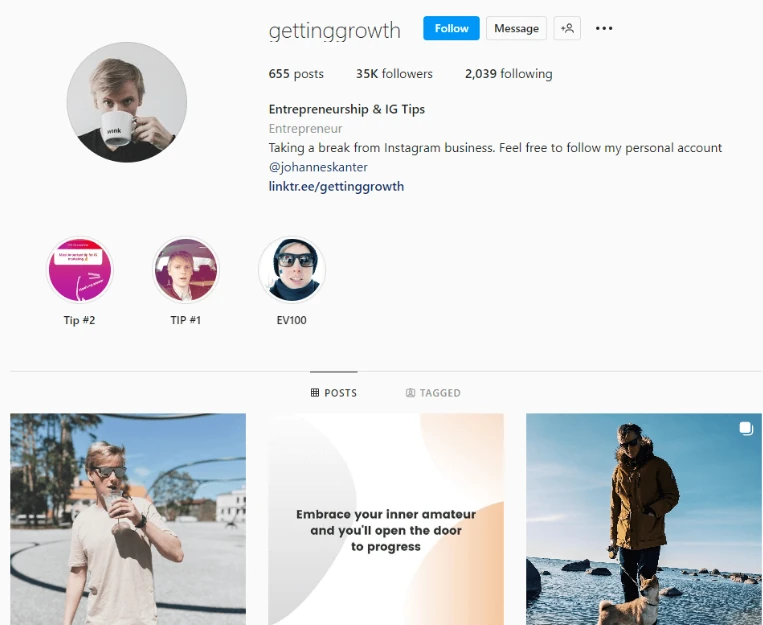 The most sought-after type of influencer nowadays is the micro-influencers. With the following between 10,000 and 100,000, these influencers are running the show at the moment, and you're about to find out why. 
As social media influencer marketing started growing in popularity, many big and small brands wanted to get in on the trend. 
Simultaneously, many aspiring creatives finally dipped their toes in the pool of influencer possibilities and began building their communities. 
Although their reach is smaller, micro-influencers have developed a close-knit community. The majority of their following is super specifically targeted and very actively engaged with their content. 
The Pros of Working With Micro-Influencers
The prefix perfectly reflects the cost of this type of collaboration. As the number of followers still determines the prices, these collaborations are far more affordable for brands. 
Micro-influencers tend to have higher engagement rates than some of the more prominent stars. 
This comes as no surprise – their content and lifestyles are still very relatable, which allows a closer connection with the audience. 
Additionally, their trustworthiness and credibility rank high among customers. Most micro-influencers are specialized in one niche, which gives them that extra credit with audiences when they're promoting a product. 
As a trusted source among their audience, micro-influencers are more likely to turn followers into customers for a brand they're working with. 
Another major benefit for brands partnering up with micro-influencers is the opportunity to work with multiple creators simultaneously. The brands utilize this cost-effective approach, which enables them to split their resources among more influencers for a better ROI.
The Cons of Working With Micro-Influencers
Reach is the number one disadvantage of the micro-influencer strategy. 
As creators with smaller followings, micro-influencers are usually not getting the attention of bigger audiences. If you're looking to build brand awareness, it would be a safer bet to opt for a macro or mega-influencer collab. 
Although working with multiple micro-influencers allows for maximum results, it's usually too time-consuming. This is definitely something to keep in mind and prepare for before embarking on this journey. 
More often than not, micro-influencers have another job, or they are tasked with multiple projects to support themselves. At times this could lead to a compromise in their work quality
As more independent creators, micro-influencers don't usually follow strict guidelines like macro and mega creators. If you're planning a project involving a micro-influencer, be prepared to give them some creative freedom to show their full potential.
Nano-Influencers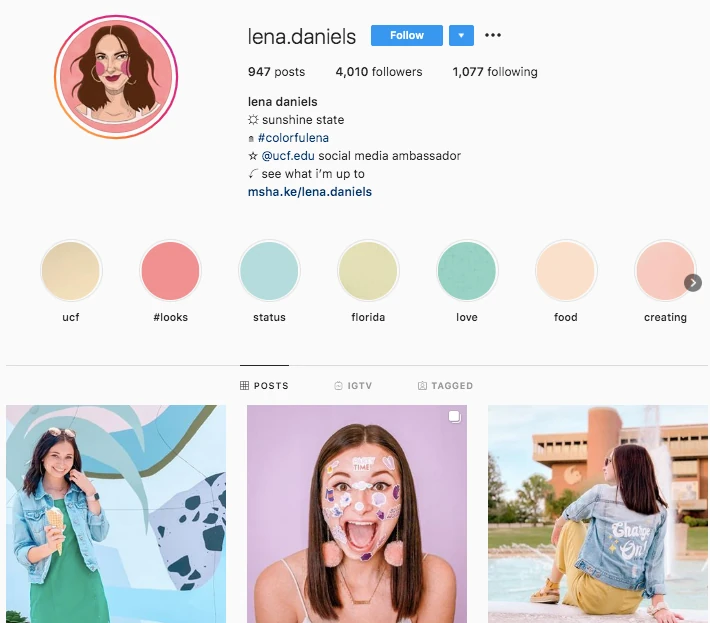 A relatively new edition to the influencer landscape – nano influencer puts an entirely new perspective on influencer marketing in general. 
Even though this is how most of the famous influencers started, the market didn't recognize these creators until recently. 
With a follower count of below 10,000, it seems like this group has very little to offer. 
But that's just the first impression. 
As we're well aware by now, it's not the quantity but the quality of community relationships that counts when it comes to influencer marketing. 
Having a relatively small following allows nano influencers to be super close to their community and create a powerful tribe of like-minded people. 
Their influence usually reaches only the local community, but their engagement and credibility are to be reckoned with. 
The Advantages of Working With Nano-Influencers
The costs for this type of collaboration are usually more than reasonable. This is especially beneficial for small businesses just starting out or startups with limited marketing budgets. 
Another cool advantage that comes with nano influencers is that they enjoy complete trust with their audience. This enables relevant brands to secure guaranteed conversions
Local brands with physical stores or brands organizing an event could see the best results working with nano influencers. Their local influence would secure a super–targeted audience
The Disadvantages of Working With Nano-Influencers
Nano influencers may often lack experience in the influencer business, which requires more input and instruction from the brand.
Closely related to the previous point, nano influencers aren't necessarily very experienced at creating brand content. It's essential that brands keep this in mind and allocate more time and resources to ensure the content fits their brand image.
7 Types Of Instagram Influencers Based On Niche & Content
As mentioned, these influential individuals have taken over the digital landscape, shaping consumer behavior and brand preferences like never before. 
So, let's take a closer look at the seven key categories of influencers and discover their unique charm and impact.
Fashion Influencers
Fashion social media influencers – the trendsetters who rule over millions of followers with their impeccable style and fashion-forward choices. 
They not only flaunt their brand purchases but also offer helpful styling tips that can shape the wardrobes of their dedicated followers. Fashion police, watch out!
Meet Isa Hernaez, a minimalist fashion social media influencer who collaborates with many brands to introduce their spring collection. 
She's the perfect inspiration for anyone looking to style various clothing pieces and keep them simple yet classy.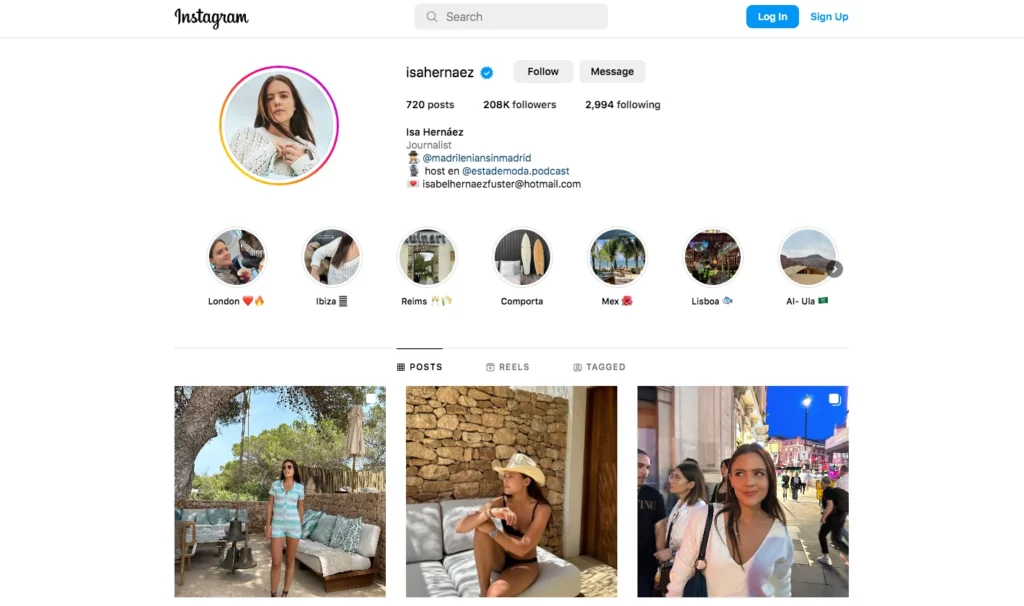 Fitness & Wellness Influencers
Next, we have the fitness and wellness influencers who guide us toward a healthy lifestyle.
These experts provide valuable insights on nutrition, exercise routines, mental health, and overall well-being. Their audience relies on their expertise to make informed choices and lead balanced lives.
It's always a good time to sweat it out and find your zen, am I right?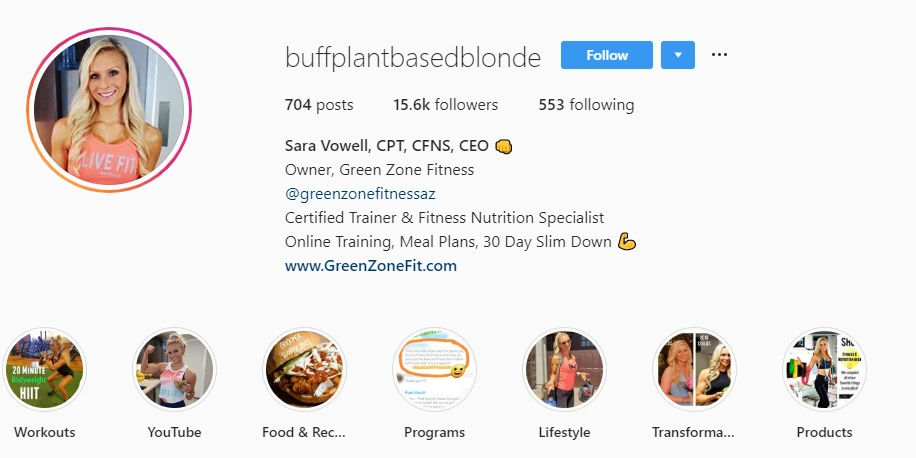 Beauty & Makeup Influencers
Now, get ready to be dazzled by the beauty and makeup influencers, the ultimate authorities in cosmetics.
From makeup tips to haircare and skincare advice, they influence their followers' purchasing decisions, regardless of gender. Their captivating product reviews can make anyone want to splurge on the latest beauty trends. Let's see a few famous beauty influencers: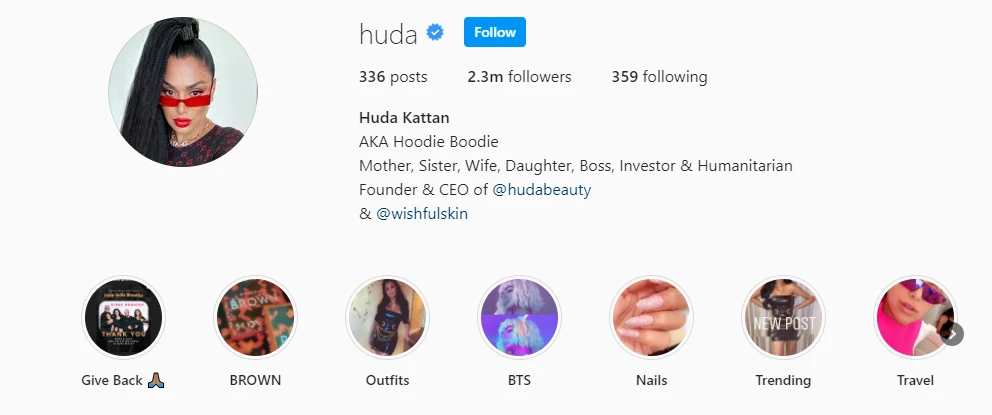 Travel Influencers
If you're a travel enthusiast, you're in for a treat!
Travel influencers take us on captivating journeys to exotic destinations through their posts. Many world travelers that are Instagram famous offer travel tips, recommendations, and stunning visuals that awaken the wanderlust in all of us.
Lifestyle Influencers
Lifestyle influencers curate content that reflects their unique lifestyles, covering everything from home decor and personal development to food, fashion, and more.
They connect with their audience by sharing relatable experiences and inspiring them to live their best lives. It's time to embrace the everyday magic and find your own path to happiness, and the right influencers can help you with that.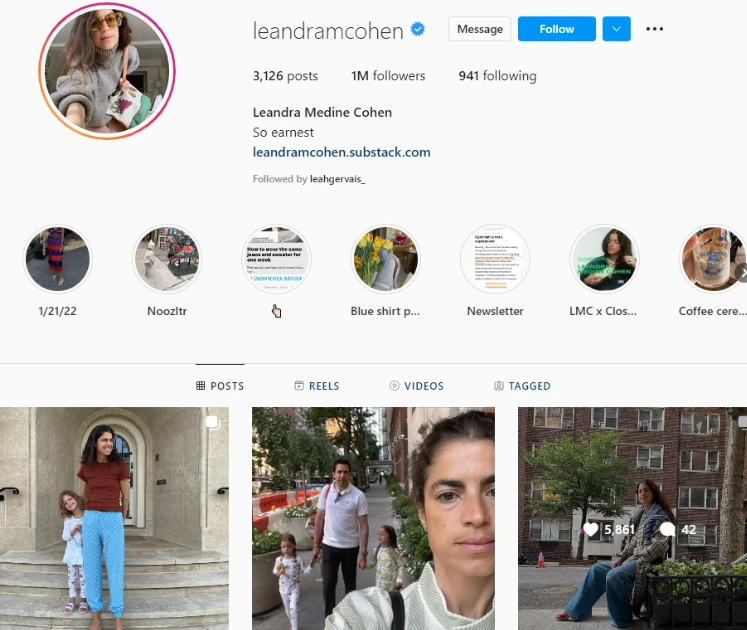 Tech Influencers
As you might have guessed, tech influencers are digital gurus who navigate the ever-evolving world of technology, gadgets, and the latest digital trends.
Basically, their expertise and reviews help their followers stay up-to-date and make informed decisions in this fast-paced digital frontier. Their social media presence is very important now that artificial intelligence has penetrated the market more than ever.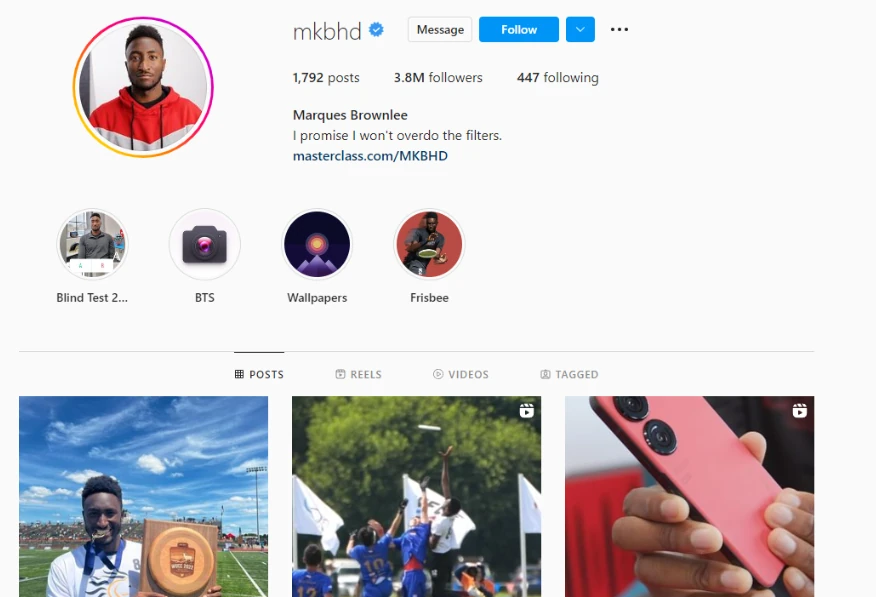 Parenting Influencers
Last but not least, we have parenting influencers who create a supportive community for fellow parents. They offer advice, product recommendations, and a glimpse into their own experiences of parenthood.
These influencers understand the unique needs of parents and establish strong connections with their audience. Parenting just got a whole lot easier when you have someone who will help you with everything based on their personal experience.

How To Find The Right Social Media Influencers For Your Brand?
If you're on a quest to find the perfect match for your brand, here are a few tips!
1. Define Your Target Audience & Marketing Goals
Let's kick things off by getting cozy with your audience and crystalizing your marketing goals.
Who are your dream customers, and what charm are you aiming to achieve?
This essential step helps you narrow down the pool of potential influencers.
So the key is to become Sherlock Holmes when it comes to demographics, interests, and purchasing habits to ensure your social media influencer campaign strikes a chord with your intended audience.
2. Research Influencers Within Your Industry Or Niche
It's time to put your detective hat on and embark on a thrilling research adventure to unearth influencers within your industry or niche.
It would be best to look for social media dynamos who have established themselves as thought leaders and have an impressive presence on social media platforms like Instagram and TikTok.
Size up their follower count, engagement rates, and the quality of their content. This mission will pave the way for your shortlist of influencers who perfectly align with your brand's values and preferred audience.
3. Assess Authenticity & Alignment With Your Brand Values
We're about to get real here – authenticity and alignment with your brand values are absolute deal-breakers when selecting influencers.
You want to choose larger influencers who genuinely jive with your brand and what you're offering.
Seek out those who consistently deliver content that matches their values and messaging. Trust us, authenticity breeds trust, and partnering with influencers who share your brand's values creates an unbreakable bond with their audience.
4. Reach Out & Build Relationships With Influencers
Once you've spotted those potential influencers who make your heart skip a beat, it's time to slide into their DMs and start building relationships.
Personalize your outreach, showcasing your genuine interest in collaborating with them.
Highlight how their expertise and influence align perfectly with your brand and the value you bring. Building strong relationships based on trust and mutual respect will level up the success of your influencer marketing campaigns.
Also, stay connected with the influencers you collaborate with, even after the campaign wraps up.
Keep a watchful eye on key metrics like engagement, reach, and conversions to evaluate the impact of your influencer partnerships. This data will help you fine-tune your influencer marketing strategy and make informed decisions for future collaborations.
Takeaways
With the fast-changing environment of influencer marketing, it's becoming more challenging to keep up and decide where to focus your efforts and budget.
Hopefully, our guide has helped you make a more informed decision when choosing the right kind of influencer for your specific goals.
All in all, social media influencers are a force to be reckoned with. Whether fashion, fitness, beauty, travel, lifestyle, tech, or parenting, influencers in these niches hold tremendous sway over their social media followers' purchasing decisions.
So, take the time to find the perfect fit and let the power of influencers amplify your brand's message to the world.
And one more thing.
If you're looking for serious ways to boost your Instagram performance, sign up for Flock Social, and experience the Insta magic, instantly!