Don't know what to post on your Instagram account? Luckily, you have access to an abundance of content your followers will love, and it's right in your Feed – all you have to do is repost! In this article, we've covered how to repost on Instagram and why it is a good idea to repost.
There are several different ways how to repost on Instagram. Between images, videos, and Stories, there are many options. So without further ado, let's dive in.
Why Repost On Instagram?
Before we start, we must first explain why reposting is beneficial to you. Reposting on Instagram utilizes the engagement that's already going on among your followers and target audience.
It's a win-win situation for both you and the original poster because it gathers engagement for you and expands the exposure of the original poster.
Let's cover some of the pros of reposting on Instagram:
It cultivates community – acknowledging others fosters an engaged community around your brand.
It saves time – this is pre-made content that is bound to do well and that you can share in a blink of an eye.
It diversifies content – sharing other people's posts can deliver content from various backgrounds that will resonate with your followers.
It offers inspiration – when you get stuck on what to post, this is a great way to re-spark your inspiration and creative side.
It builds trust – reposting valuable content shows your followers that you have their best interests.
Looking for more Followers?
How To Repost Photo On Instagram
The screenshot method is the quickest and easiest way to repost photos to your Instagram feed. Let's take a look
Step 1: Simply screenshot the photo you've found on Instagram that you want to repost.
Step 2: Tap the "new post" button found at the top right corner of the app and select the "post" option.
Step 3: Pick the photo from your gallery.
Step 4: Use the cropping tool if you wish to resize the image.
Step 5: Credit the original poster of the photo within your caption and tag their account using their Instagram handle.
Step 6: Tap the "share" button and wait for your followers to start engaging.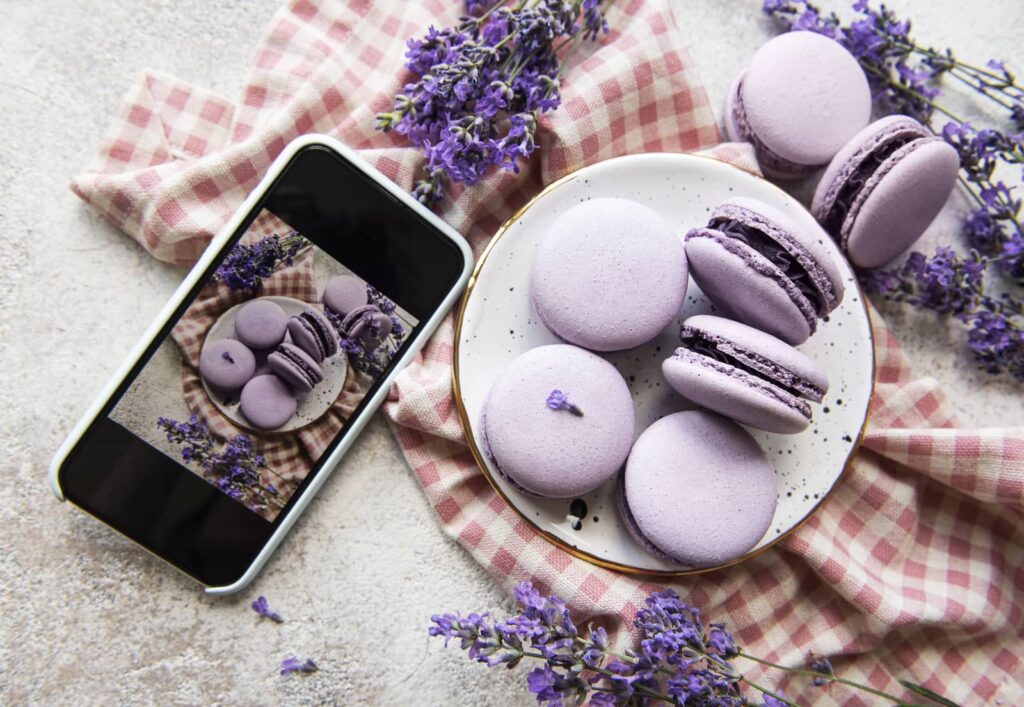 How To Repost On Instagram Story?
Reposting a photo to your Instagram Story is also very easy and quick. You must find the image you wish to repost, tap the "Add post to your Story" button, and share. You can select who you want to see your Instagram Story before sharing.
How To Repost A Story On Instagram?
One fantastic way to promote your brand is through other people's posts. To share Instagram Stories you've been tagged in, the person who has tagged you must have their Instagram account set to public and enable the Instagram Sharing Story feature.
Step 1: First, you will have to check your direct messages and find the Story you've been tagged in.
Step 2: After that, you'll notice a button on the message that says, "Add this to your Story."
Step 3: You can edit the story by adding various stickers, GIFs, and drawings, or you can type messages on the post. Once you're done, tap "next."
Step 4: Now, you can add it to your public Story or Close Friends list, or you can direct message it.
However, if you wish to repost an Instagram Story you aren't tagged in, there are two options: you'll have to screenshot the post or you can use a third-party app such as Ming. Here's how to do it:
Step 1: Click the original Story poster's username to visit their Instagram profile.
Step 2: Tap the three dots in the top right corner of the app and tap the "Copy Profile URL" button.
Step 3: Open Ming and click the "Paste Link" button.
Step 4: Now you can customize the repost tag however you prefer and press "Share". This will automatically open the repost feature on Instagram.
Step 5: Select "Story" and click the "Send" button. Congratulations, you've successfully reposted an Instagram Story you aren't tagged in.
How To Repost A Video On Instagram Story
Videos make for great and engaging content to post on your Instagram, even if you aren't the one who created them. Keep in mind you should only do so if you tag the original poster.
The method of sharing an Instagram video to your Story goes like this:
Find the video you wish to repost and tap the paper airplane button below the video found next to the like and comment buttons.
After a pop-up menu appears, tap the "Add post to your Story" button. The video will appear as a Story draft. You can then customize the Story by adding text, stickers, etc. Also, if you tap the video, you can choose to show the original caption in your Story.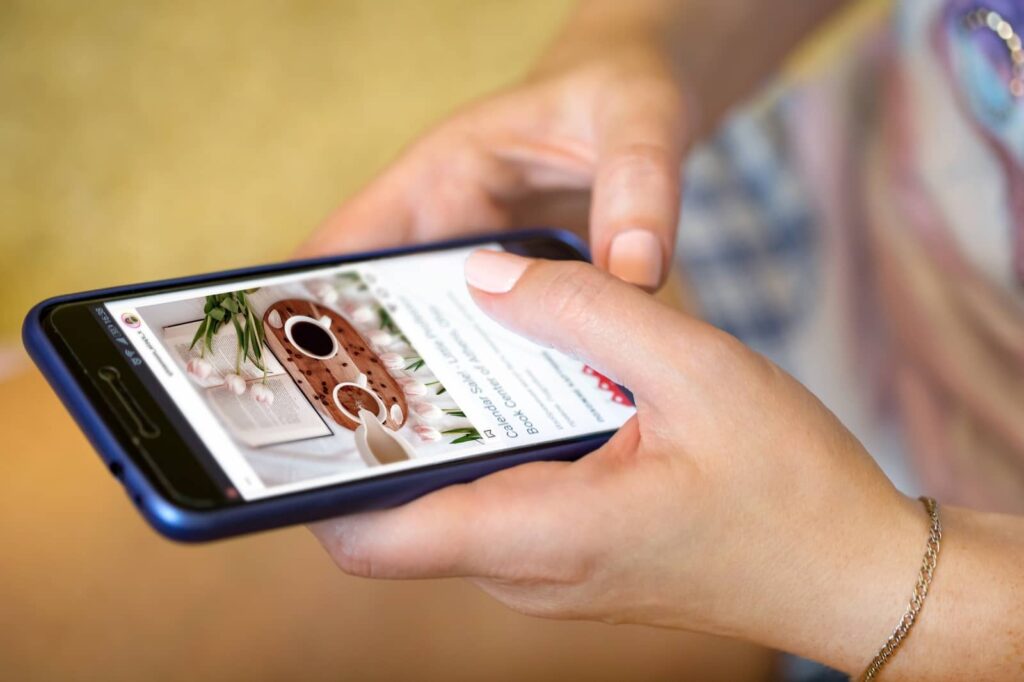 What You Should Repost
So that you know how to repost on Instagram, which photos or videos should you share?
It's very important to make sure you have a plan in place when it's about reposting. Also, you should have an idea of how will content you repost fit into your wider Instagram strategy.
Here are a few things you should consider when reposting:
Composition – This refers to the arrangement of visual elements in a work of art. When it comes to reposting photos from other Instagram accounts, think about your own Instagram account style and whether each photo fits in here.
Color Palette – Many brands use a set color palette for the post they put up on Instagram. Moving away from your personal style can make your content feel a bit out of place.
Content -This has to be the most important factor when it comes to any reposting strategy. Before reposting anything, you need to think about whether the content is lined up with your brand.
Best Reposting Practices
When reposting something, make sure you follow these practices:
Ask For Permission
Once you've found something you'd like to share, it's a good practice to ask the original poster for permission before you share the content. The easiest way to do this is by sending the original creator a direct message. In addition, some Instagram accounts will have an email address linked in their bio.
Avoid Edits
If you've selected an image you'd like to repost, it would be best to repost it unedited. 99% of the time you'll be able to repost an image without any editing or changing. However, for those rare occasions where you need a slight edit, reach out to the original poster and ask before sharing an edited image.
Mix Original And Reposted Content
If your Instagram Feed only contains shared posts, then it's really just a repost account. If your brand has products and/or services to offer, the original content will generally perform much better.
Utilizing user-generated content in such cases should be about highlighting consumers' feedback and demonstrating the uses of your products.
Credit Your Source
If you decide to repost someone's image, make sure you credit them in your post. The best way to do this is to include their username within your caption.
Here are several ways you can credit the original poster within your post caption:
Credit: @username
Photo credit: @username
The moment captured by @username
Thanks to @username for sharing this image with us
Is It Legal To Repost On Instagram?
As long as you credit the person who originally posted the image you are reposting, it's perfectly legal. This is why, when you repost something to your Instagram Story, the app automatically puts displays the account's username below the post.
Looking for more Followers?
Do I Need Permission To Repost A Story?
As stated in Instagram's Terms of Use: "You can't post private or confidential information or do anything that violates someone else's rights, including intellectual property."
To put it simply, it's best to always ask for the original poster's permission before reposting a Story. You can also document their response, if they allow it, for safety reasons.
Bottom Line
As you saw in this article, there are a couple of ways you can repost content on Instagram depending on what type of content you're sharing. Be sure to try them out and see what works best for you and what will help you get the engagement you're looking for.
Don't forget that it's not enough to just know how to repost something on Instagram. You should also be aware of some of the good practices that will aid you to ensure engagement as well as quality for your reposted content. Make the most of the tips we've covered above and up your content game on Instagram.