How and why these accounts became the most followed on Instagram
Instagram has undoubtedly become one of the biggest social media platforms of today. Over the last 5 years, folks from all across the internet have started using Instagram. And its usage has grown x10 during that time. In June of 2018, it exceeded 1 billion users, on its way to 2 billion.
All that prosper in just a matter of half a decade. Wow
We can safely say a lot of original ideas and trends come from that platform. In many ways. Our most followed accounts are no different. It seems as though everyone uses Instagram marketing to an extent. So, what's so special about these guys? 
Looking for more Followers?
Why do they have hundreds of millions of followers?   
Before we start to count down the celebs, you might be surprised to learn who holds that #1 spot. Well….it's Instagram themselves! 
At 366m followers as of now, Instagram's official page is the most followed profile on the platform. They share a lot of user-generated content, as well as their own. They also have one of the most colorful feeds out there! Check 'em out!
A featured spot from Instagram themselves could send anyone into instant internet-stardom!
Now that we've cleared the air a little bit, let's talk about what you're here for. Or better yet, who.
1. Cristiano Ronaldo – 237 million followers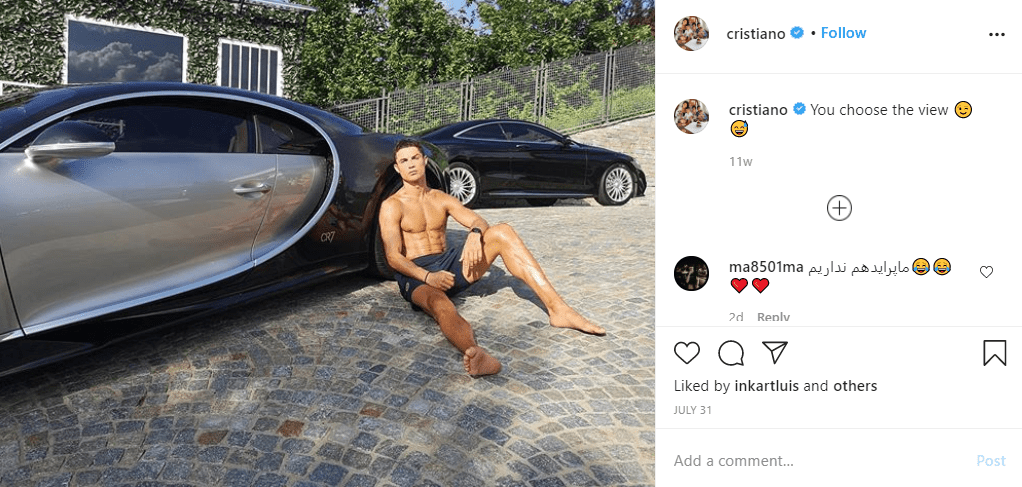 Naturally, one of the most famous athletes in the World holds the #1 spot. His favorite things to share with his 210m followers are game highlights and his family. 
He's also well known for all his charity contributions. He often shares that side of his life on Instagram as well. People are very interested in what he has to say, so it's no surprise a lot of them follow him. Not just die-hard soccer fans.
The key to his online success is twofold. On one hand, we have his loyal sports fans who have been with him before Instagram was even a thing. And on the other hand, he's a massive global superstar. 
People are naturally successful and attractive folks on all social media platforms.
2. Ariana Grande – 202 million followers
Probably the most streamed and listened to artist in the past year. Ariana Grande had managed to get this #2 spot by sharing her raw story via music. When her critically acclaimed album, 'Thank u, Next', hit #1 for several weeks, people just couldn't get enough of her. 
She loves to share pictures edited in a soft-like fashion. Like most of us, she probably uses VSCO to make her posts look this dreamy. 
The public fell in love with her aesthetic and before you knew it, she hit almost 200m on the 'gram. You can also stumble upon an occasional post with her friends. A few 'old-school' edited videos of her singing in her room as well. 
We live in a time where celebs are almost always all glammed up and perfect, especially on Instagram. People relate to her humble and cute personality through social media.
3. Dwayne Johnson – 198 million followers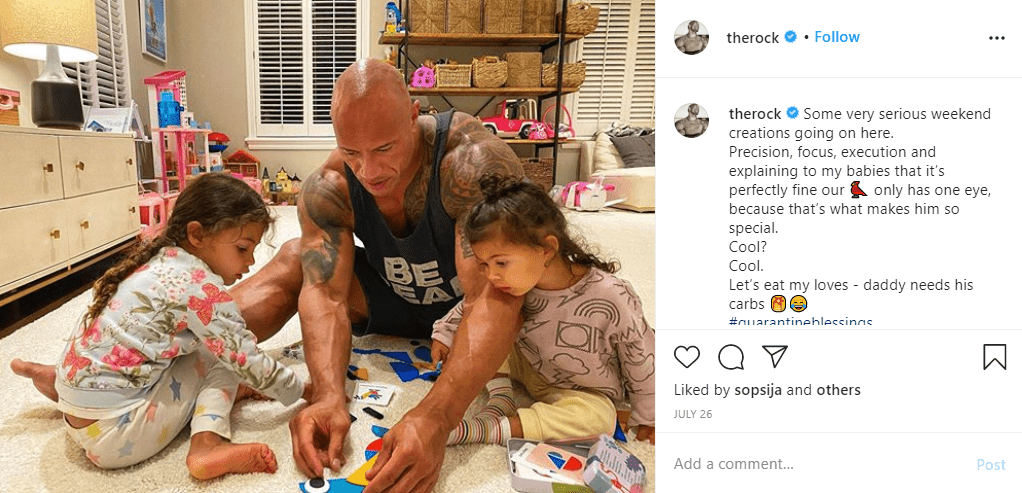 Dwayne "The Rock" Johnson has been around for much longer than Instagram has. Before he was one of the highest-grossing box-office A-list stars in the world, he was a professional WWE wrestler! 
He has had fans for decades, so as you can imagine, the age demographic of his followers is rather diverse. 
He often posts about the movies he's starring in or the ones he has been in. Fitness accounts love to follow him as well, as he still is a fitness icon in Hollywood. And of course, the 2019's Coolest Dad award winner loves to joke with his best pal Kevin Hart. 
You'll occasionally catch a few of their funny interactions, making the fans crave more! 
4. Kylie Jenner – 196 million followers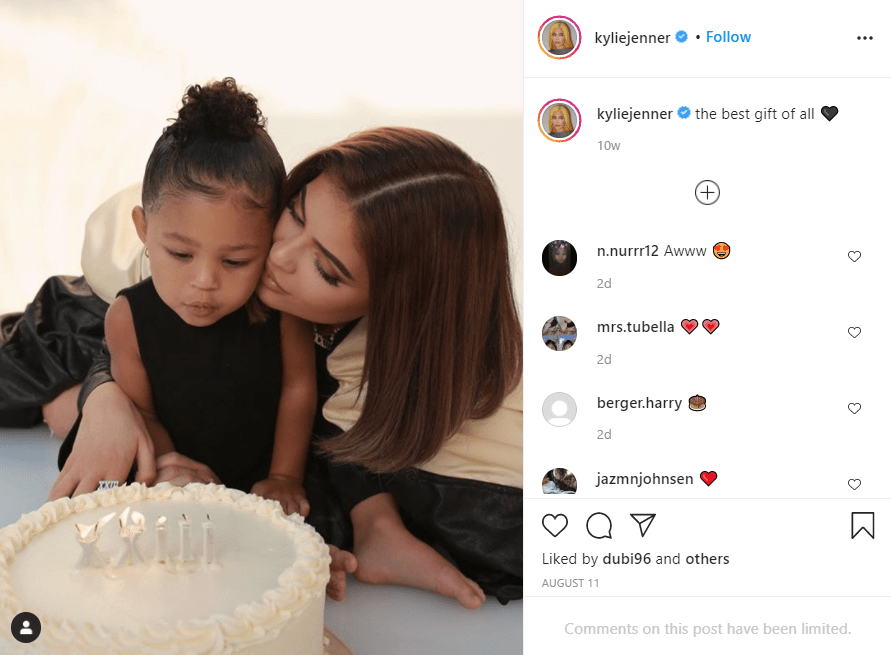 Founder of 'Kylie Cosmetics' and the 'youngest self-made' billionaire holds the #4 spot in this list! Kylie Jenner or Stormi's mom as she prefers it sure has become one of the most influential celebs on social media. She's not only responsible for amazing makeup but starting many fashion trends as well. 
People care deeply about her opinion and stance when it comes to pop culture and fashion. It's no surprise they want to keep up with her luxe lifestyle as well. 
She first gained popularity through her appearances on Keeping Up with the Kardashians. But Kylie has since made a name for herself as a beauty mogul and entrepreneur. 
5. Selena Gomez – 193 million followers
In 2016, Selena was named the 'Queen of Instagram' as she was the most followed person at the time! The 2017 'Woman Of The Year' award winner has surely been on Instagram's radar for quite some time now. 
Whether it be her long-awaited and vulnerable music or her amazing vacation pics from Italy. 
She sure knows how to capture her audience's attention. Her Italy post from last year still holds the #1 spot for the fastest post to reach 1m likes! It took only 8 minutes!
However, there's so much more to the star. Back in June 2020, she gave her entire platform to black creators and professors – to raise awareness about the Black Lives Matter movement.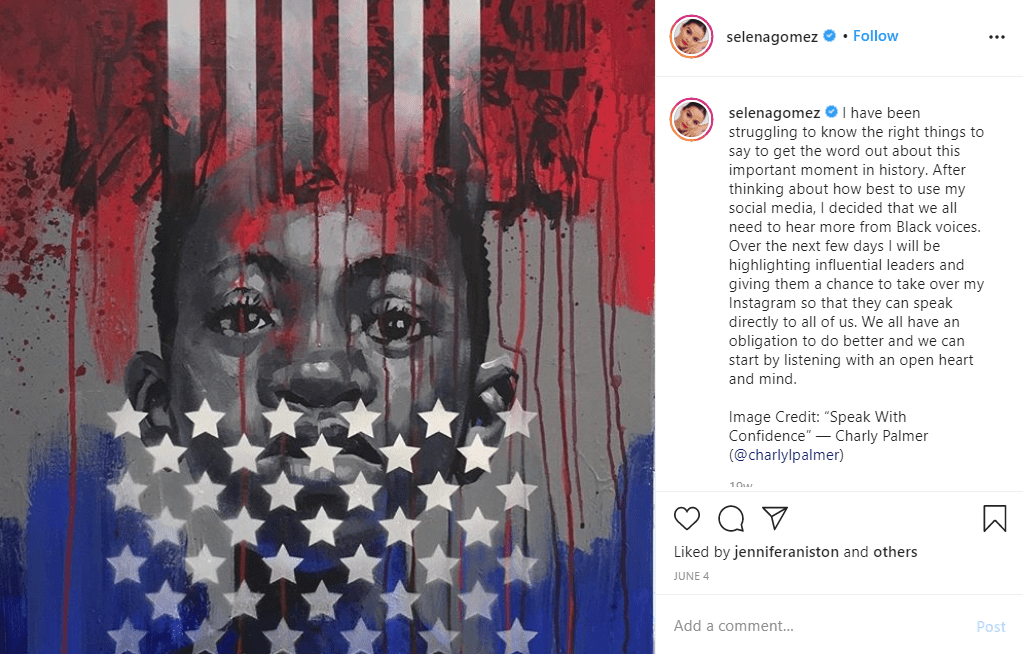 This starlet uses her Instagram to share important things and messages. Even though she isn't as active online like she used to be, her social media presence sure isn't showing any signs of slowing down!
6. Kim Kardashian West – 188 million followers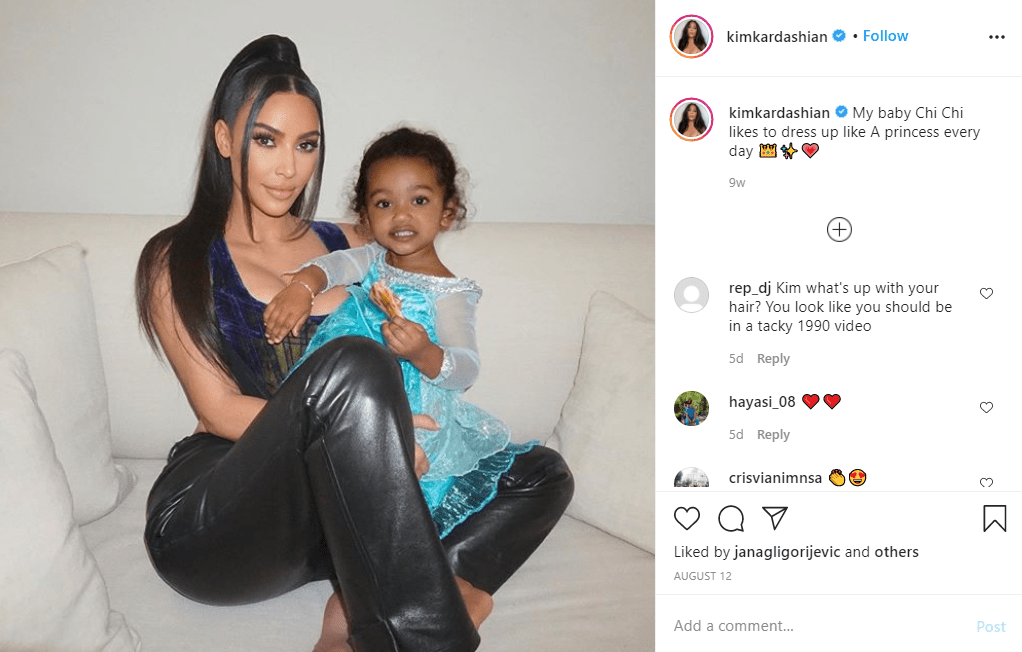 Kim Kardashian West has never failed to entertain her audience. No matter the platform! This reality star-turned entrepreneur and soon to be a lawyer is never out of ideas. Especially when it comes to her Instagram account. 
You'll find her sharing her new makeup related projects quite a lot. Her kids are a huge part of her page as well, as is her husband Kanye West.
If you take a glance at her page you'll notice how everything seems rather simplistic and beige. She edits her pics to seem very sleek and modern. The occasional grain effect gives them this cool old-school vibe as well. 
A lot of people wanted to recreate just that, so it's no surprise that so many follow her and her work.
7. Lionel Messi – 166 million followers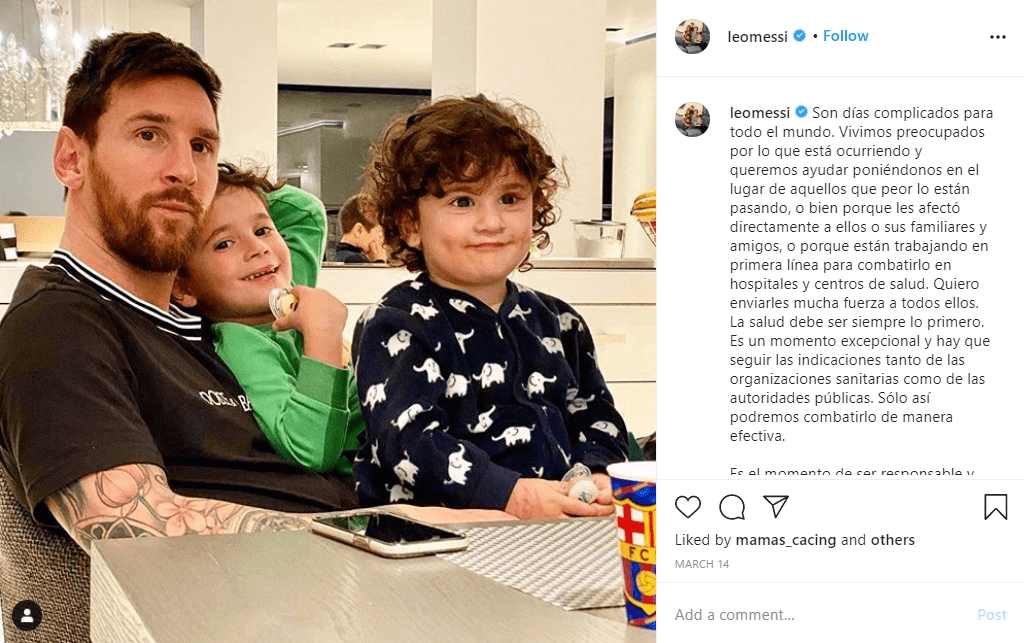 Leo Messi is the second soccer superstar to crack this top 10 list! He's the world's highest-paid professional athlete and father of three children. Messi, like Ronaldo, likes posting game highlights and pictures of his family.
His page is also filled with soccer-related content. So for all the soccer players and fans out there, this would be right up your alley! 
8. Beyoncé – 154 million followers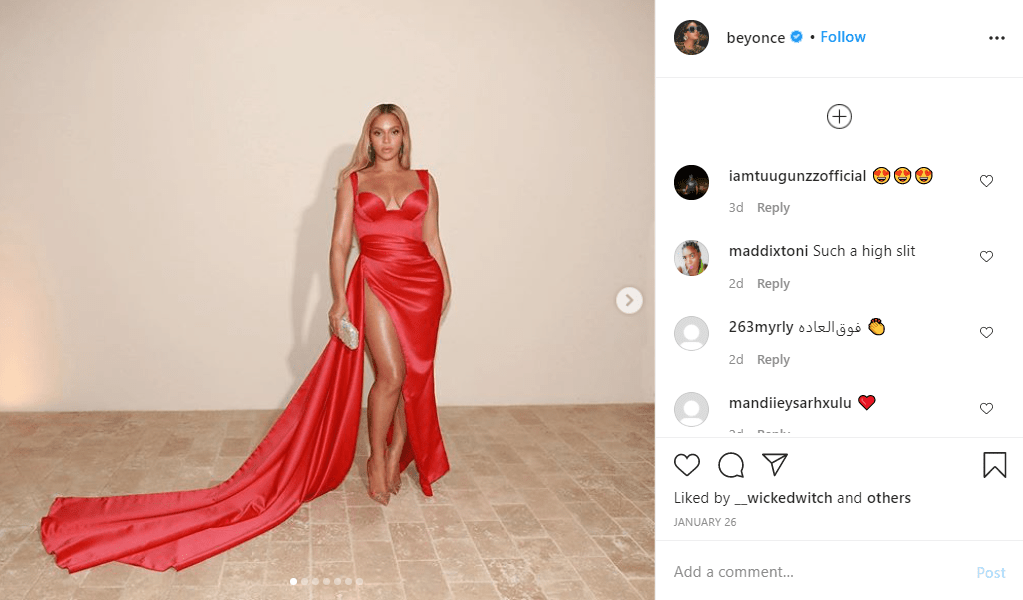 Beyonce is probably the world's most famous performer and musician. But when she's not making chart-topping and inspirational music, she's on the 'gram. Just like anyone. You'll often see her flaunt lavish vacation pics with the rest of the Carter family.
Back in 2017 when she announced she was pregnant with twins, her pregnancy photo broke the internet. At the time, the picture became the most liked on the platform. 
You'll also notice how colorfully tasteful the editing on her page is. Very artistic and vibrant as well. People generally love to see profiles that stand out like that so take a few notes from Queen B herself! 
9. Justin Bieber – 147 million followers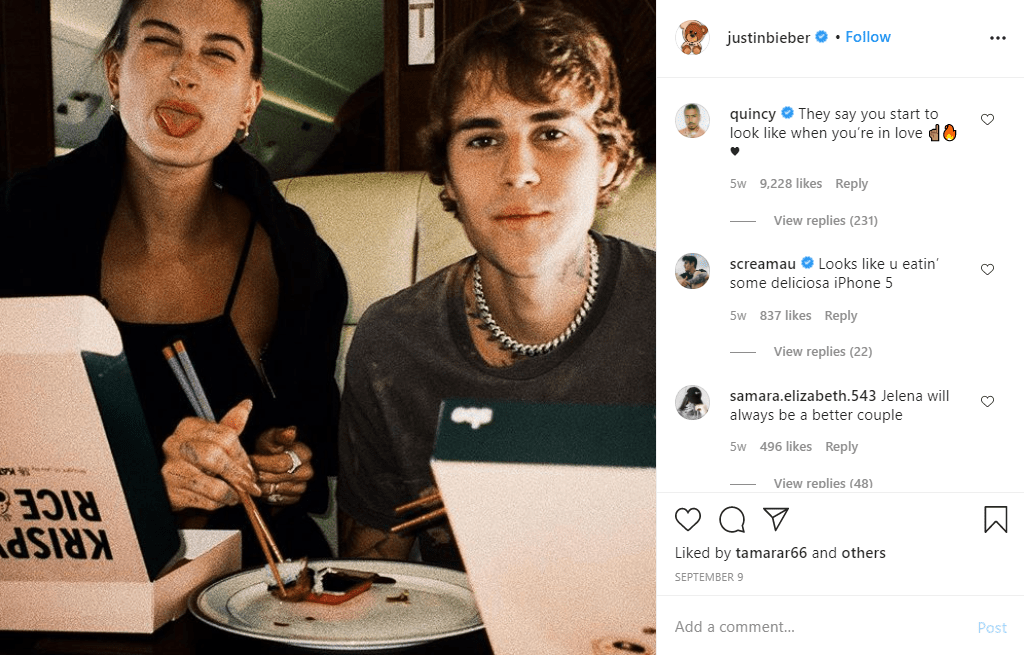 This teen idol, turned global pop musician and proud husband holds our #9 spot! Justin is known for posting funny and inspirational pics from his $26million mansion with his wife, Hailey Biber. 
He is often on TikTok too, so you'll see a couple of his TikToks hit your feed every now and then. 
From talking about music and his new single Holy with Chance the Rapper to being real and raw with his fans about religion – he sure knows how to keep the beliebers (his fans) coming back for more!
10. National Geographic – 145 million followers 
Showing off their amazing content through Instagram got the attention of a lot of people. Founded in 1988, this award-winning publication loves to showcase world-class photography and stories that go with it.
 And over 145m people agree! Just a glance at their content will make your jaw drop.
Before we finish this list off, here are some of our honorable mentions:
#11 – Neymar / 142 million
#12 –  Taylor Swift / 140 million
#13 – Kendall Jenner / 136 million
#14 – Jennifer Lopez / 131 million
#15 – Nicki Minaj / 122 million
Looking for more Followers?
 The Takeaway 
These are big celebrities and brands that have been trendsetting pop and internet culture. Today, they get to do that on a platform like Instagram more vocally. 
Some of these people have been around for far longer than Instagram. Yet, they were able to connect with their fans and people regardless. We should always remember how influential a huge platform like this can be. 
Most of the names on this list often use their platform to spread positivity to the world. Seeking inspiration from profiles from your favorite celebrities is super important. If anything, their Instagram game is always spot on.
Also, these numbers change and grow rather quickly! We never know what can change in just a couple of months. Let's just say we'll be keeping an eye on these accounts, that's for sure!