Ever just landed on an Instagram profile that you just knew you'd like and follow religiously?
Of course, you have. And the funny thing is those weren't necessarily the accounts and topics you would typically be interested in. But somehow, you've found yourself spending your entire lunch break scrolling through dog toys. And you're a die-hard cat person. 
Think this is a coincidence? Think again. 
There's a reason the most popular Instagram accounts are adored by millions. A formula, if you will.
And you can bet we're about to break it right here and right now for you. Whether you're a small business, an influencer, or an artist looking for a shot of Insta fame, you have to start by creating the profile that perfectly communicates your message. 
Let's discover all the steps that lead to the perfect Instagram profile. 
Go public
Choose an on-brand Instagram profile picture
Pick a strategic @username and business name
Pick your business category
Make a perfect Bio
Add your Instagram contact info
Use the link wisely
Prioritize stellar content
Looking for more Followers?
Instagram profile creation – Step #1 – Go public
Although this is the default setting from the moment you create an account, it's best to be sure you haven't gone Private at some point. A Public Instagram profile is a must, especially for brands, influencers, or anyone looking for ways to make money on Instagram. 
The first step to ensuring you get all eyes on your Instagram profile is to allow all of your content to be seen by everyone. If you've switched to private for any reason, you can go back to public in a couple of steps.
Tap the gear button on iOs or three dots icon on Android
Select Options
Toggle off the Private account option.
Instagram profile creation – Step #2 – Choose an on-brand profile picture 
Be strategic about your profile picture. It's the picture that represents your brand on Instagram. Keep in mind it's the first thing that a user notices when discovering your profile. It also shows up whenever you post to Instagram, like other people's content, or leave a comment. 
Many brands automatically go with their business logo for this section. And it's completely perfect as long as the logo is the most recognizable image of the brand. In most cases, it is. 
However, if you or any of your business partners are the faces of your brand, then it's best to go for a cool headshot. Not just any over-edited photo. Go with an angle that matches the public persona of a person in the photo. 
Say you're an influencer with a quirky outlook on fashion and life in general. Let it show in your Instagram profile picture. 
At the same time, you don't have to fake goofiness for the Instagram crowd if you're a serious public speaker that doesn't necessarily have silly as a part of their brand.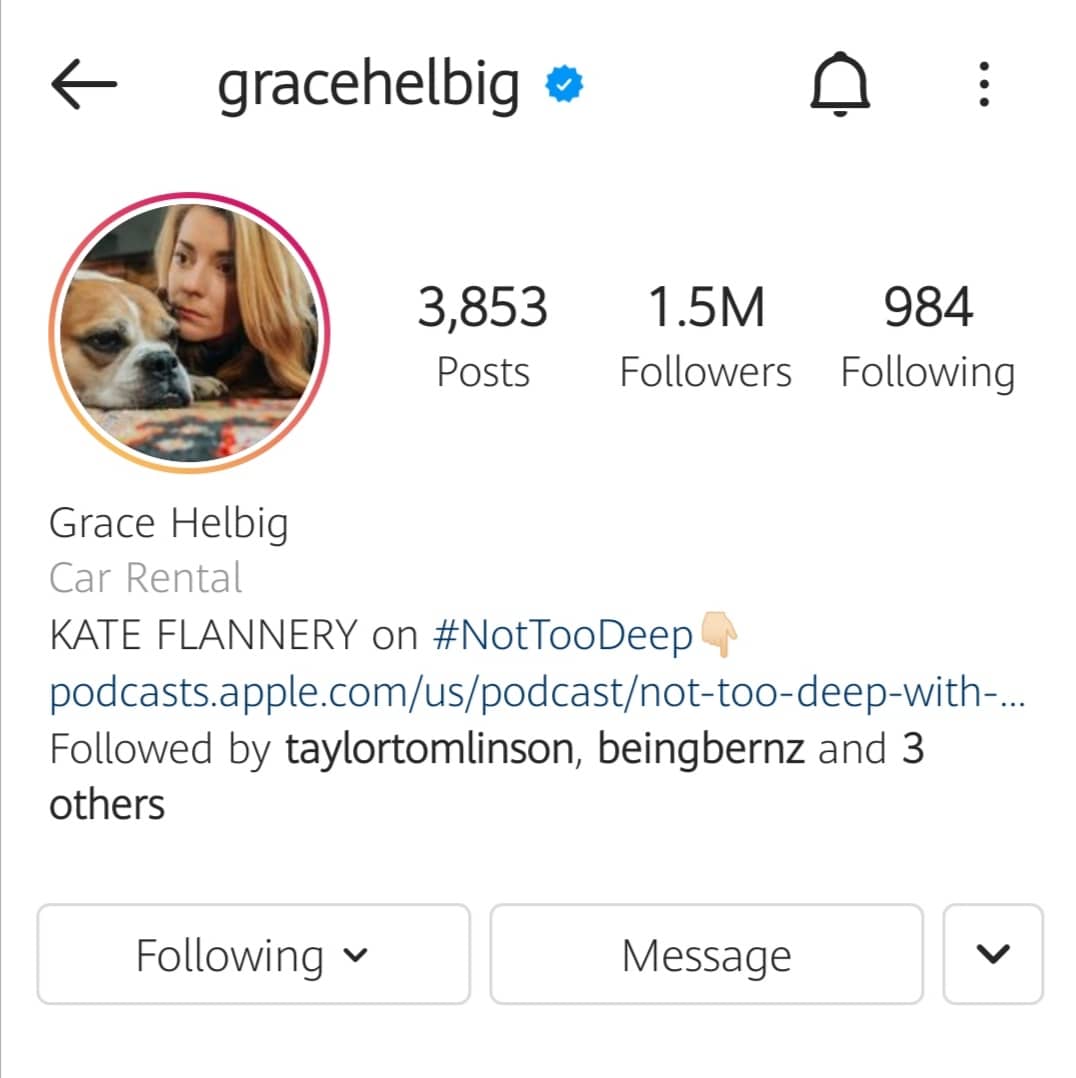 Instagram profile creation – Step #3 – Pick a strategic @username and business name
When picking your username, a.k.a. the handle, and your Instagram business name, it's crucial to keep in mind a few key points. 
Make sure it's memorable. If your business is already a household name, be sure you use it as your Instagram username too. 
If the name is already taken, don't worry. Just be sure to find a way to still make it a part of your IG username. For example, suppose your business name is your first and last name, and you're a furniture designer. In that case, you can add the word design or home to your name and keep the recognisability element.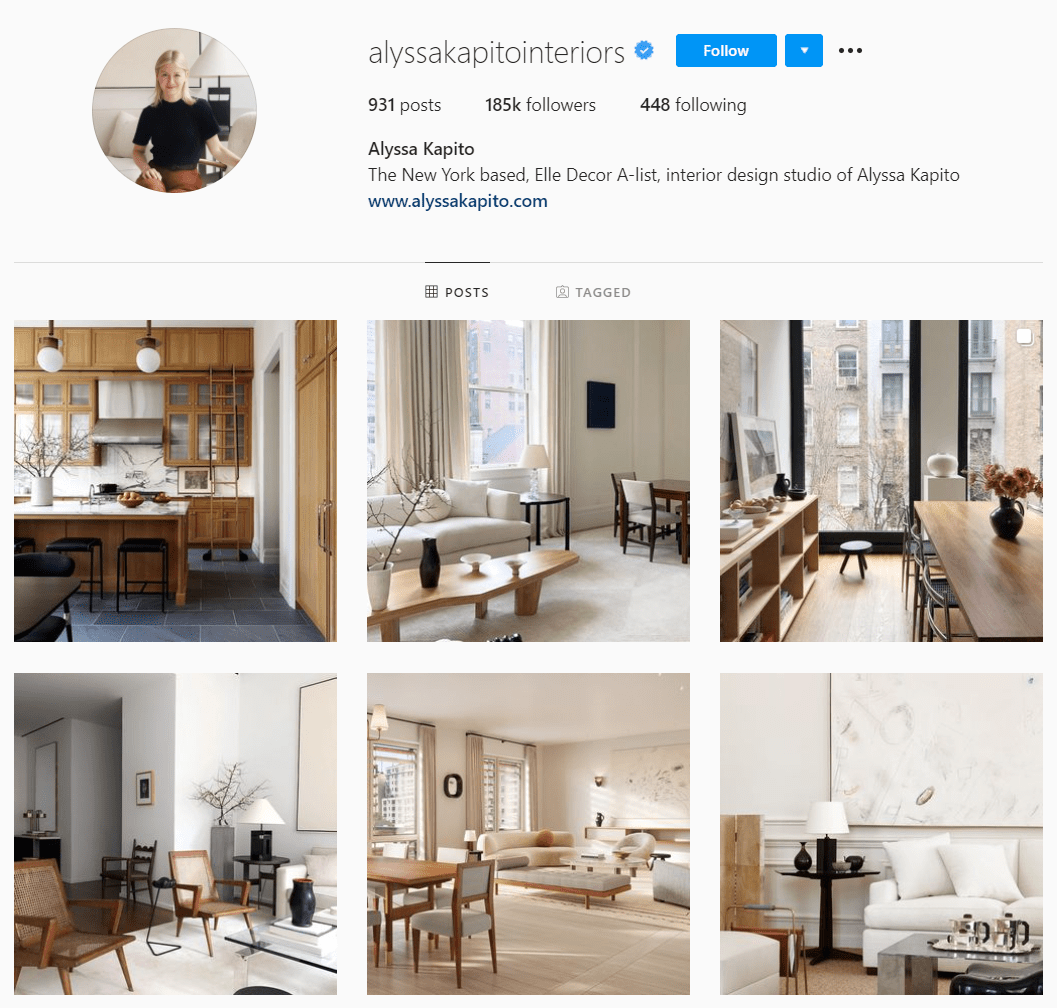 Your Instagram business name is how your customers will search for your brand on Instagram. Again, it's crucial to include your business name in your Instagram name so that your customers can easily find you. You don't want any mixups here, so be sure to make it as straightforward as possible. 
Have a username or an Instagram business name you now understand isn't the best optimized for your goals? You can change it at any point. 
To edit your Instagram username:
Go to your Instagram profile page
Tap the Edit profile button 
Tap your current username (next to the person icon), and enter the new one.
To edit your Instagram business name:
Go to your Instagram profile page
Tap the Edit profile button 
Tap your current business name (next to the clipboard icon), and enter the new one.
Instagram profile creation – Step #4 – Pick your business category
Though it may sound irrelevant, this step has a twofold benefit. First, it will help your audience learn more about your business. More importantly, it allows you to add more info about your business without burdening your Bio section. 
There's just about any business category you can think of available on Instagram, so be sure to go as specific as possible. 
Note: You can only set your business category using your phone. 
Instagram profile creation – Step #4 – Make a perfect Bio 
This is your place to shine creatively and show your potential followers and customers why you're the person they should follow/buy from in 150 characters.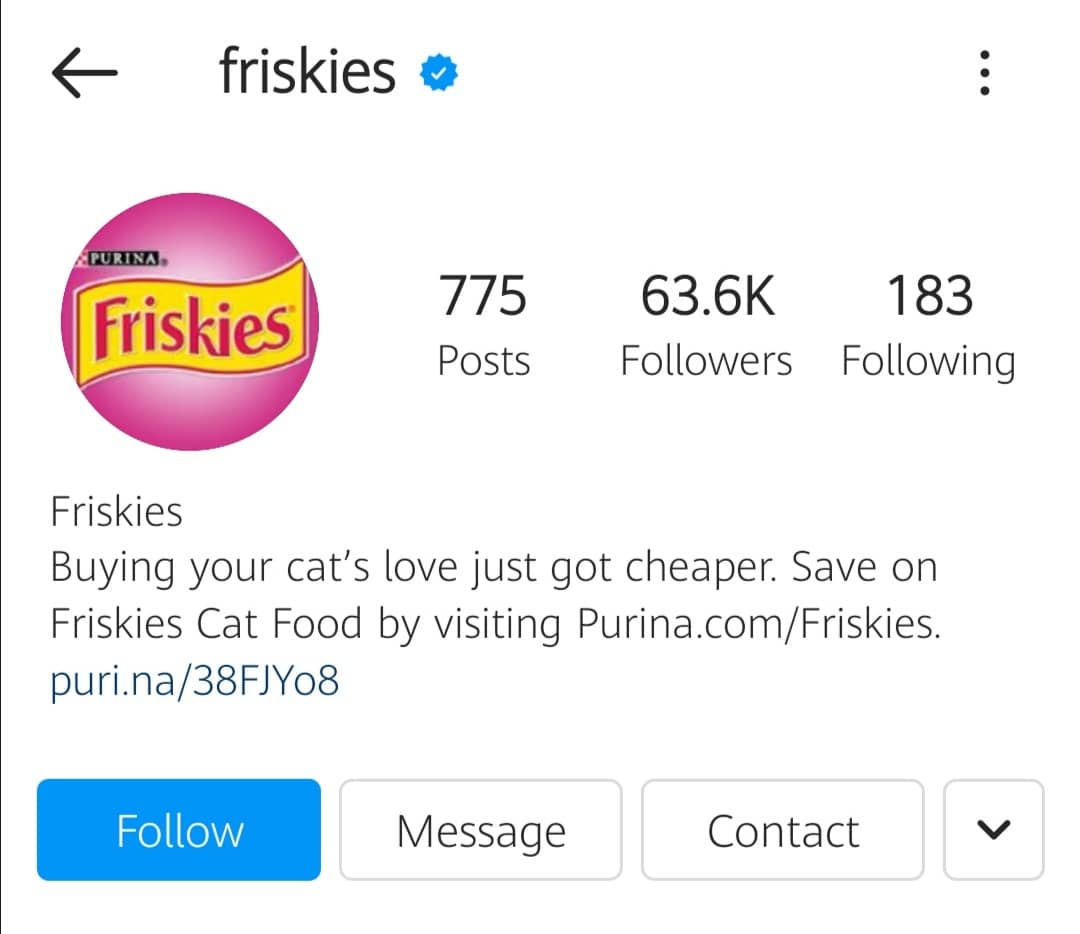 If there ever was a formula for a perfect Instagram Bio, it would go like this:
Concise – Make it short but sweet. Say as much as possible in as few words as possible.
Informative – Tell people who you are and what you do. Make sure it's super clear to anyone that lands on your profile. 
Convincing – Give them enough reasons to follow you. Communicate your values. 
Fun – Depending on your line of work, give your Bio a bit of a character. It could be some catchy phrase or a funny pun if your niche allows some humor. 
Easy on the eye – A nicely formatted Bio goes a long way. Keep it to 150 characters or less. Use line breaks for readability. Add emojis and some cool fonts to make it pop.
Pro tip: If you're struggling to communicate all your business does in a short format, ask your friends or business partners to help you out. Ask them what the first thing that comes to their mind when they think of you or your brand is. 
Still not sure you're nailing your Instagram Bio? Head on over to our ultimate guide on How to write the best Instagram Bios. 
Instagram profile creation – Step #5 – Add your Instagram contact info
Once you delight and convince your potential followers with your catchy Bio, it's time to get logistics into the mix. Make your business accessible to anyone wishing to call, send a message, e-mail, or locate your business on a map. 
Of course, all of this depends on the type of business you're running, but at least strive for having email and message options always available to your customers. 
Use every contact option available for business Instagram accounts to be one click away from your potential customers.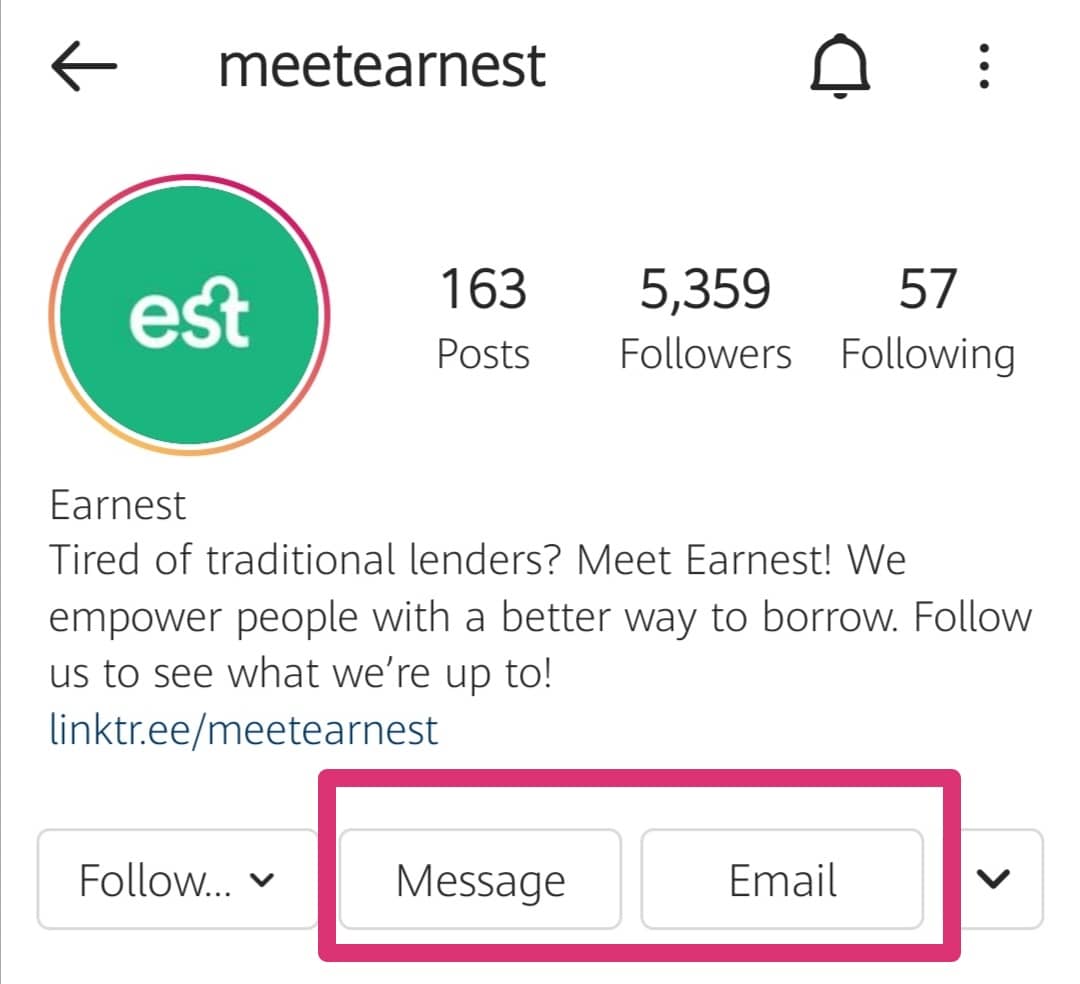 Instagram profile creation – Step #6 – Use the link wisely
Be strategic about the one clickable link you're allowed in Bio. If you're wondering how to create the perfect Instagram profile that converts, the link in your Bio is one of your primary sources of traffic. 
Depending on your final goals, you can use it to drive traffic to your blog, your e-Commerce website, latest YouTube video, or website landing page. 
Don't forget to remind your followers from time to time to check it out. Use the captions or Instagram Stories for this. And, remember to update it regularly with a link to the current most crucial business update.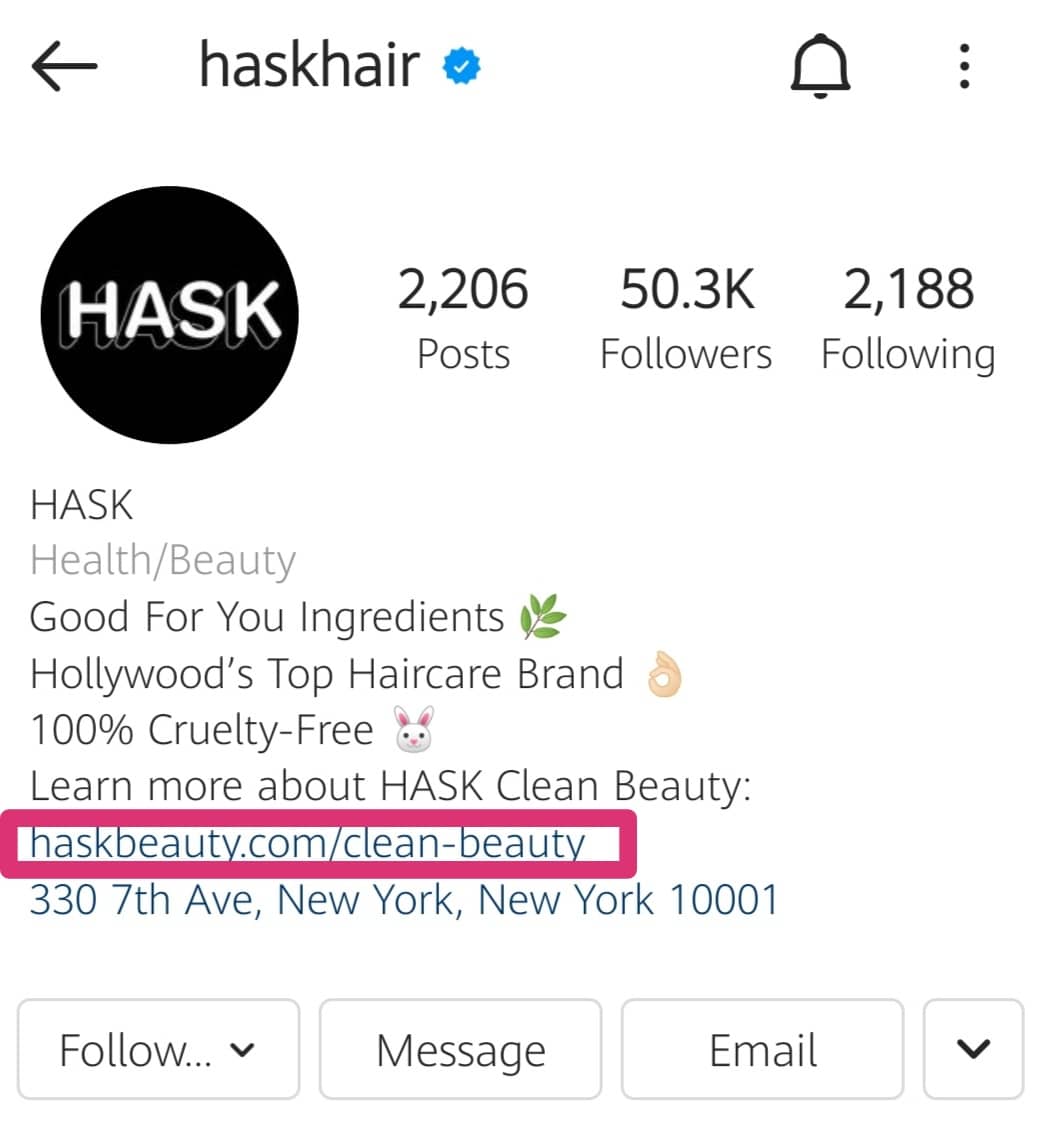 Instagram profile creation – Step #7 – Prioritize stellar content
Though super important, none of the previous steps would work without genuinely fantastic content. Harsh but true. Always keep in mind that entertainment is the number one reason people use social media. 
To create a unique Instagram profile, you have to put most of your time and focus on creating ridiculously bomb content. 
This includes everything from organizing your grid in a creative and stunning way, to creating a unique aesthetic with authentic style and editing, to writing brilliant captions that convert.
Not sure where to even begin? Explore some of the cool Instagram profiles popular in your niche, and get some inspo to build from. 
Always strive for the highest possible quality photos. And you don't actually need the latest fancy equipment to achieve this. Use good lighting and learn a thing or two about angles, and you can transform any photo into a scroll-stopping image your followers would love. 
Establish a theme that connects your visual elements into a cohesive, eye-catching collection. Use a couple of similar colors and filters for each post, and create a pattern that you can follow across your entire grid. 
Say you're an Instagram clothing boutique. You'll want to showcase the look on a model in a cool environment with elements of the lifestyle you're promoting. Next up, you'll add a close-up of the item showing the texture and the color. And finally, you can add a photo of your happy customers rocking your coolest pieces. 
Hiptique does an amazing job with their visual theme: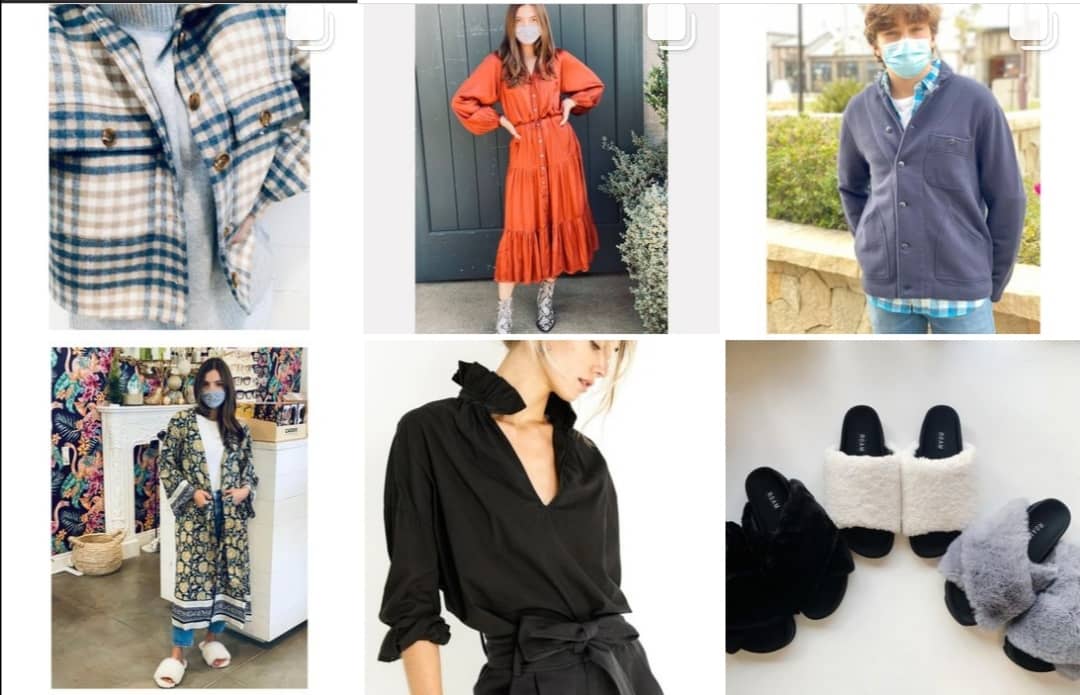 Bonus Step – Optimize for growth
Once you're all set on the perfect profile basics, it's time to work on your growth. For a more in-depth breakdown of all the things you can do to boost your IG growth, visit our ultimate guide – A step-by-step guide on how to prepare your profile for max growth.
And, to skyrocket your Instagram growth from day 1, use our unmatched IG growth service. Fast, organic, targeted, and 100% safe growth is one click away. 
Looking for more Followers?
Takeaway
Treat your Instagram profile as a powerful business asset. 
Use our best 7 tips to make it absolutely perfect and make the best first impression. Attract the right people and get a head start on your business journey.