Whether you're looking to build a following on Instagram, promote your business, or simply want to optimize the way you post, one question must've crossed your mind:
"How often should you post on Instagram?"
With the ever-changing Instagram algorithm, it can be difficult to figure out what the path to success is.
Well, you're in luck. In this article, we'll share some proven posting frequency tips and tricks to get the best results on your Instagram journey.
So, buckle up – and get ready for some serious Instagram growth!
Looking for more Followers?
The Power Of Posting Frequency
When it comes to Instagram posts, there are two key aspects we have to consider – how often you post and what you post.
One doesn't go without the other.
Here's why:
Good content entices people to come back for more, and having more quality content is essential in maintaining an active and engaged audience and boosting your follower count.
On the other hand, bombarding people with large quantities of low-quality or mediocre content will have the opposite effect:
People will unfollow and disengage, and your efforts will be in vain.
Quality Vs. Quantity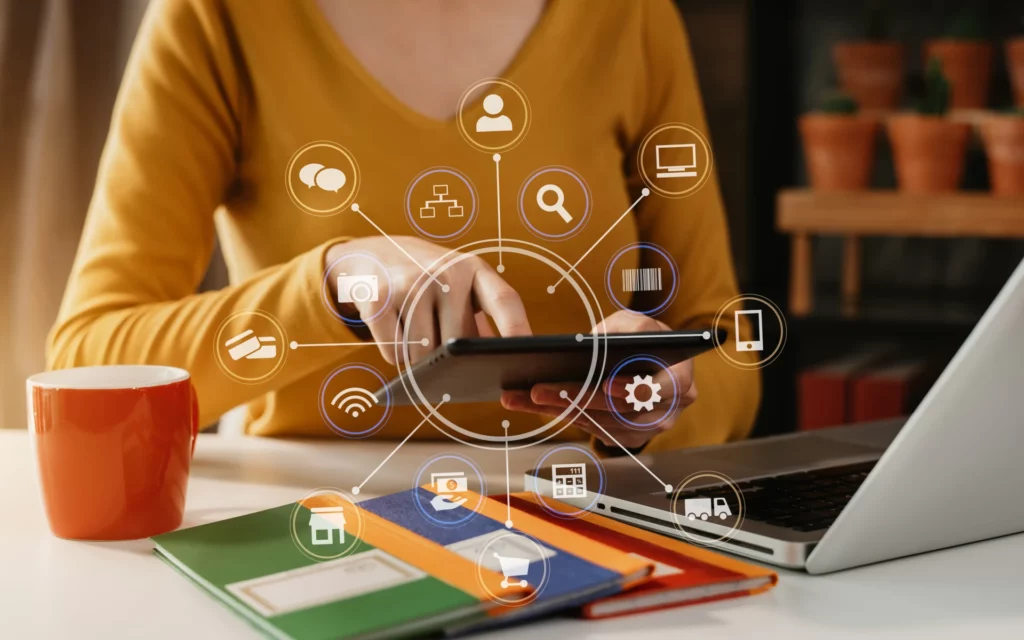 Alright, so we've established that quality and quantity go hand in hand, but now let's dive a bit deeper into how to actually achieve that balance.
First of all, make sure that you have a clear direction for your content. Knowing what exactly you want to post on Instagram will also regulate, in part, how much you're posting.
Furthermore, before posting anything on Instagram, you should ask yourself whether this post serves a purpose for your profile.
This question encompasses a few different facets – including growth, intent, and effectiveness:
Growth – Will this post help grow my Instagram profile?

Intent – What do I want to achieve with this post on Instagram, and who do I want to reach?

Effectiveness – How much will this post help me to achieve my goals?
Now that you've pondered the content itself, you can move on to the posting schedule.
Aside from having good posts in your repertoire, you need to use them properly. Having a consistent posting schedule that will give your followers what they want from you – while still giving them time to process what they've received previously is a tricky thing to master.
But once you've done it, there's no stopping you.
A good posting cadence is important because the audience that you amassed will be eagerly expecting your content without feeling overwhelmed by it.
So, how frequently should you post on Instagram?
You should decide on the frequency and number of posts per week based on your goals, the social media algorithm, and your work and life schedule.
Another way to grow your Instagram account is through the help of a tool that specializes in social media account growth. The important thing is that you find a trusted, reputable service so as not to risk losing your account – and Flock Social is a great option for that.
We offer quick and secure growth with no risks to your account. Aside from that, you can grow your target audience – free of bots and inactive accounts. Flock Social ensures that your following is engaged and active, ensuring success on all fronts.
Understand Your Audience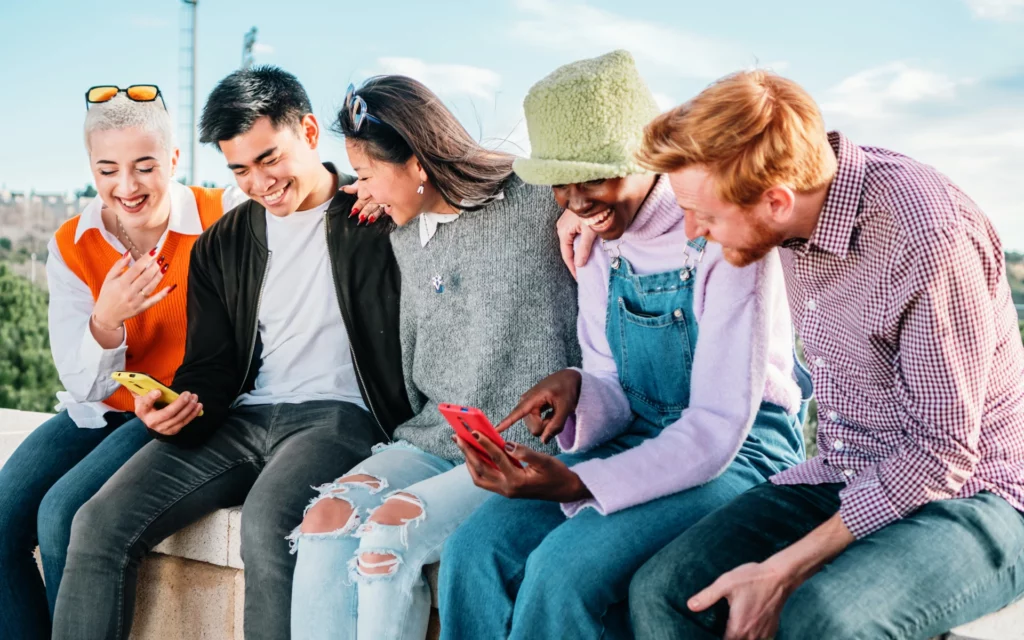 This whole growth thing isn't just about your content; it's also about the people that content is for. It's a symbiotic relationship that you need to be in tune with.
Properly analyzing your audience, how they interact with your social media posts, when they do it, and what gets the most positive reactions (and vice versa) is one of the keys to a successful social media presence.
To be able to do this, you should make use of the tools that are available to you and then properly analyze the data you collect with their help.
Here are the most important tips:
1. Utilize Instagram Analytics
Instagram gives you a lot of valuable data; all you need to do is know where to find it and how to use it.
If you have a business account on Instagram, you'll automatically get more information about your profile – including the analytics about your audience, the demographic you're targeting and reaching, how many people a post has reached, and how many followers you've gained in a period of time.
Through this information, you can curate your Instagram posting frequency and general activity to maximize your results.
Aside from Instagram's own analytics, there are several other social media management tools that you can use to gain even more insights and make informed content-marketing-related decisions.
2. Engage Directly With Your Followers
Followers need to feel that connection with the content creators they follow. That way, they'll be enticed to interact with their posts, and they'll be more interested in future content – and even merchandise.
Direct engagement can consist of replying to comments and DMs, doing Q&A sessions on Instagram Stories, asking questions in your captions, and so on.
Social media platforms were developed to connect people with each other, so it's always good to get back to the roots. Whether it's a business post or just a silly candid photo, your followers want to know that you care.
Try this out and see how it goes!
3. Create Content Based On Audience Personas
While you may want to attract one type of audience, the people that actually come to your social media accounts can be somewhat different.
On your road to growing a sizeable following, you'll need to be clear about who you are and what kind of brand you want to build, but also learn to adapt accordingly to get the best results.
Your audience is a good indicator of what you're putting out there and who you're attracting.
That is to say:
If you're attracting a different audience than what you desired, it may be a good idea to think about what may have contributed to that.
Keep in mind that that's not always a bad thing, though.
Instagram's Algorithm: Your BFF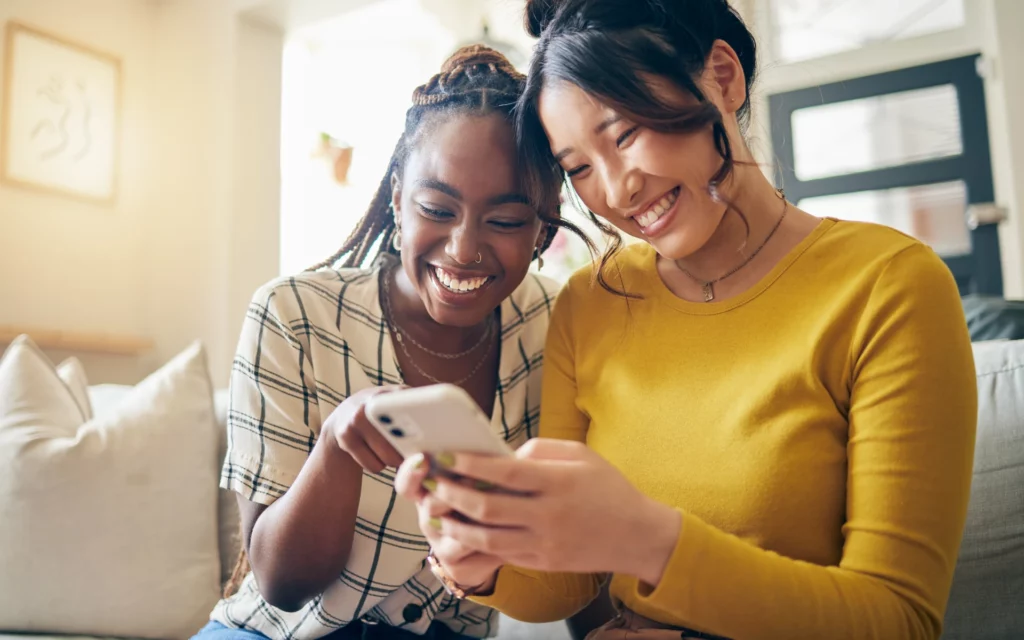 Instagram's algorithm can seem like a neverending black hole for good content sometimes, which can result in frustrated and demotivated content creators.
But we've cracked the code – and we're about to share the wisdom with you!
First of all, let's clear up what an algorithm – particularly Instagram's – is:
Algorithms are essentially a combination of classifiers and processes that have different purposes but one and the same end goal – to make the users spend more time on the app.
That's done by collecting the users' data which is then used to understand their preferences and suggest more of the same or similar content.
That's just one of the ways the algorithms work, but it's one of the most essential ones to understand from content marketing's perspective.
Now, what's critical to understand about Instagram algorithms is how they analyze their users' data.
They take into consideration four facets of Instagram activity:
Feed – The user's activity and interaction with in-feed posts, as well as information about the post itself and its poster.

Stories – Stories the user has viewed and interacted with in the past.

Explore page – The user's activity and interaction with posts on their Explore page, information about the posts, as well as their posters.

Reels – The user's activity and interaction with reels, information about the Reels, as well as their posters.
As you can see, it's all about engagement rates.
In order for your content to reach more people, get more engagement, and be altogether more successful, you need your followers to interact with your content in all forms. In other words, you need a healthy mix of photos, Reels, Stories, and carousel posts.
Time-Management & Planning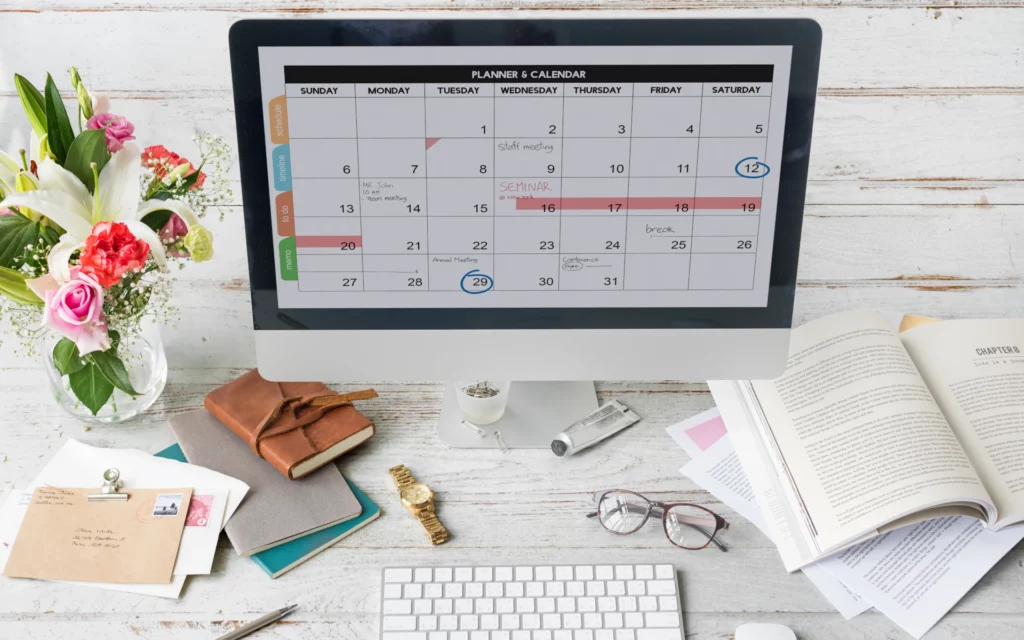 However, one thing does go for everyone – post weekly.
Once you've done that, you'll need to plan out what you'll be posting on your posting days. That will enable you to keep posting consistently and give you better results.
In between the days you post, you'll have time to work on the actual content. Keep this in mind:
One Instagram post is like a step toward your goal. Therefore, each post is equally important and deserves time and attention.
Try to create a good synergy between your Instagram feed and your Stories:
While Stories are definitely more casual, they serve as promotion for your posts and Reels – and they can get people more interested in what's going on there.
What's more, precisely because Stories are a more casual place, you should use them to let your followers get to know you or your business better. That will create a more personal relationship and result in more interactions.
Furthermore, what you post on your Stories can help you get your finger on the pulse and gauge what your audience wants to see from you. Add polls, quizzes, and Q&As to your Stories, and you'll get some much-needed insights.
Stay Relevant
While you may find certain types of posts more interesting, aesthetically pleasing, or simpler to create, trends may direct you elsewhere. It's crucial to listen to them.
That doesn't mean sacrificing your beliefs or strong preferences. It means adapting and compromising for the greater good – growth.
Whether it's your Facebook page or your Instagram profile, altering your posts to fit what seems to work best at the moment can make a world of difference.
What does that actually look like?
Well, sometimes, it's simply changing the layout of your posts and changing the font of your letters, while other times, it means transferring to Reels and video content instead of just plain photos.
Discussing topics that are relevant is also a great way to attract followers and keep your audience engaged.
Be cautious, though – and tread lightly. It's also easy to lose followers when expressing strong opinions.
Tips For Posting HQ Content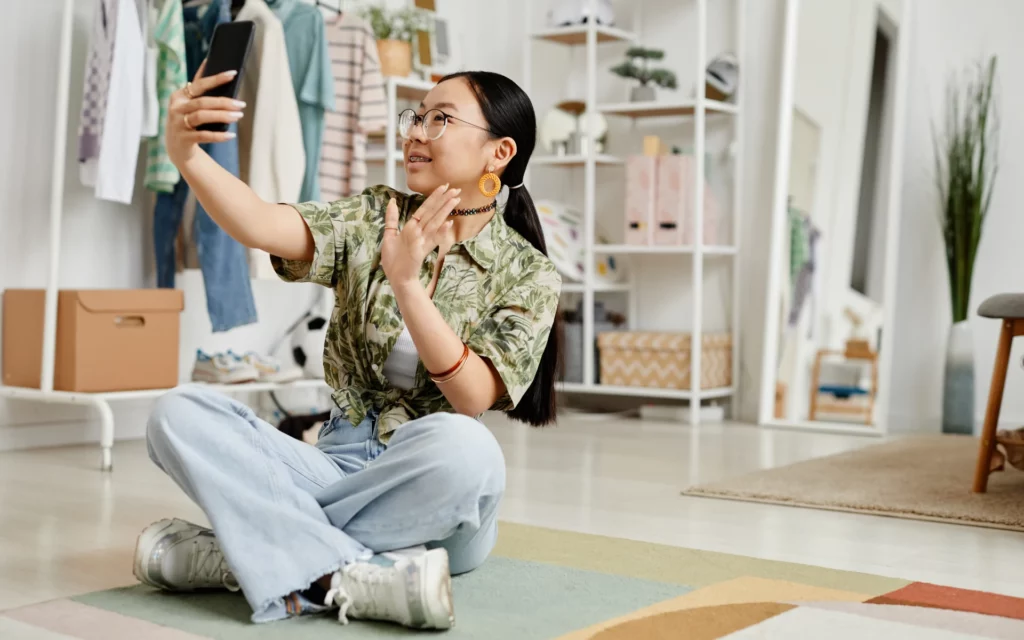 Now that you've learned a bit more about ideal posting frequency, here are some tips on making your Instagram feed stand out – and sharing valuable content that gets optimal engagement and boosts your organic reach.
Captivating Visuals
Having a high-quality camera is a must. In this day and age, we're so used to seeing things in HD that we've grown somewhat "spoiled."
People are much more drawn to clear, crisp images and videos that exude quality.
Furthermore, having an eye for aesthetically pleasing shots, visuals, and views is a big deal and can set your content apart from the bunch. That's something that you can work on and practice as you go.
Also, make sure that your content is well-organized and tidy. People can easily become overwhelmed by a chaotic and messy feed.
Editing Skills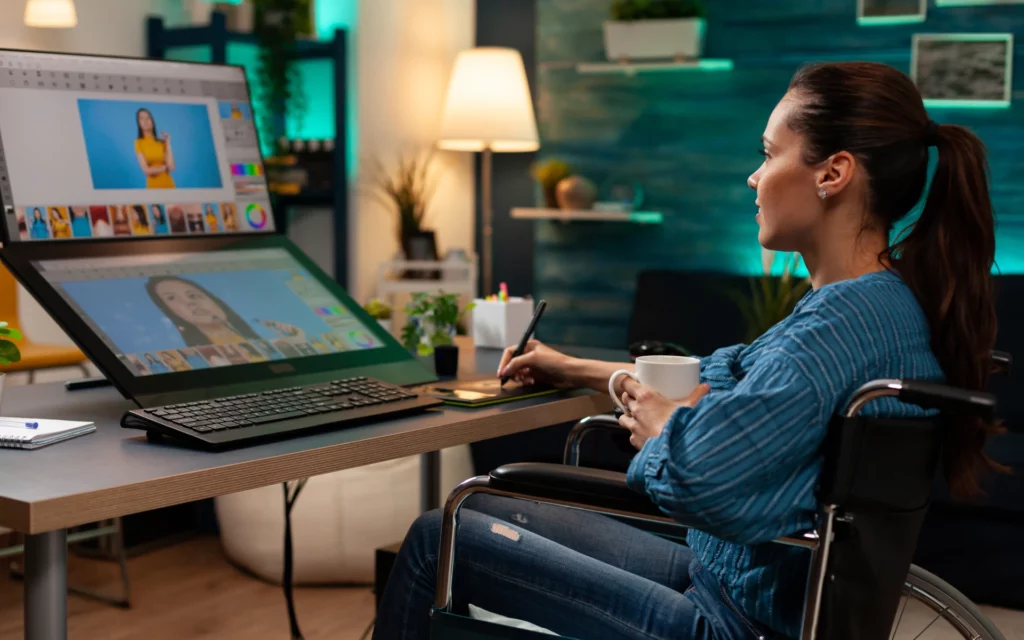 Whether you're mainly posting travel content, written posts, Reels, or Stories, getting the most out of your visuals is essential.
That doesn't mean that you need a lot of editing knowledge or skills – but being able to touch up a photo in an app is a must.
Instagram itself has tools available. You'll have access to filters, light editing, contrast touch-ups, and so much more – which is very practical.
However, if you prefer a different app, some of the most popular ones are VSCO, LightRoom, and FaceTune. Being able to use Photoshop is always a plus, but it's definitely not a necessity for creating good content.
Hashtags & Keywords
While hashtags aren't as big as they once were, they still play an important role in getting your content out there. It's important to mark your content properly and accurately in order for it to reach the target audience.
Keywords are the same – knowing what your content is and how to define it in just a few words is vital.
CTAs
So, what's your next step?
We'd advise you to make a plan regarding the type of content that you want to make and then create a good posting schedule. That will give you a solid base for future follower growth.
Focus on making real connections with your followers – and use high-quality content to strengthen those relationships and entice new audiences to stick around. On that note, CTAs can make or break your posts' engagement rates; choose something powerful that will encourage your followers to take action.
Don't wait around for opportunities to come; create them through compelling calls to action!
How Often To Post On Instagram: Summing Up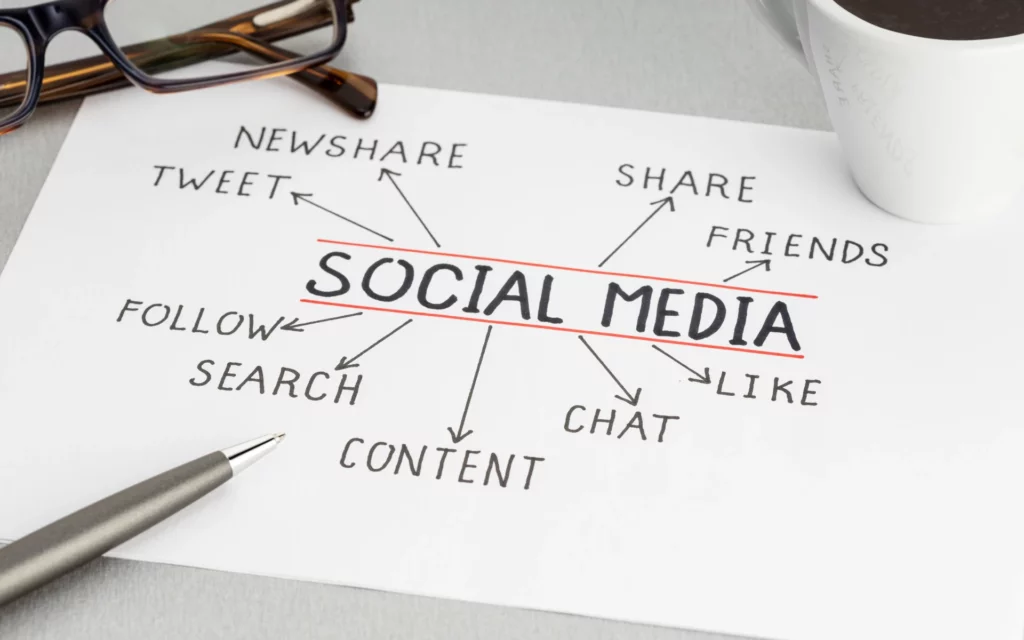 There you have it – the answer to the question "How often should you post on Instagram," along with some crucial information on how to grow your Instagram account.
As you've seen, staying consistent with your posting cadence, focusing on creating and curating great content, and having your finger on the pulse can definitely give you great results.
Oh, and don't forget that quality is still more important than quantity – although one cannot go without the other:
High-quality posts paired with a good posting frequency are the winning combination.
And if you need help with attracting more followers, consider signing up for Flock Social. We'll take on a big part of your job, so you'll be able to focus on what matters – creating great content for your followers.
Now, go on and do your thing, equipped with knowledge, backed by Instagram analytics, and looked over by the Gods of social media growth. Off you go!