It's been a while since you've organized your Instagram feed, and you want to do something to refresh it a bit.
Changing your profile picture is the perfect starting point.
We'll walk you through the simple process of how to change Instagram profile picture on different devices and some extra tips you should know as an Instagram user.
Android Users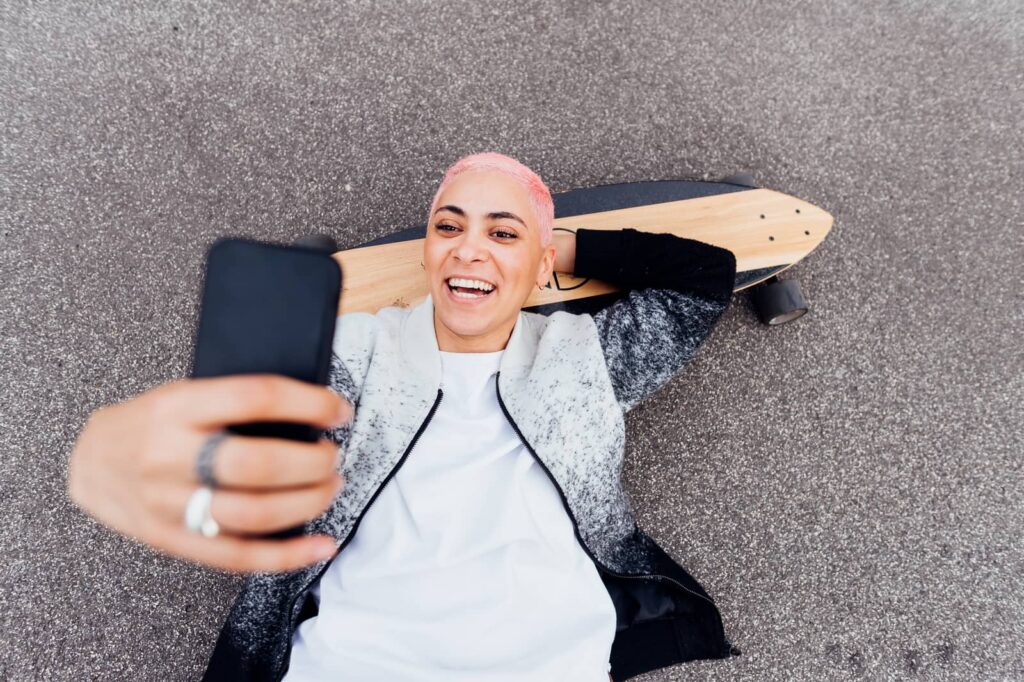 Android users are first on the list.
Before we go on with the process, make sure that your Instagram app is updated and you're using the latest version.
When you click on it, it'll take you to the main page, which is your feed – perfect.
Next, click on the "profile" option in the lower right corner. You will see your old profile pic that you want to change.
This will take you directly to your Instagram profile. Below your current profile photo, the number of posts, and followers, you will see "Edit Profile."
Click on that.
After that, you'll see the option "Change Profile Photo."
Once you make the click, you'll have three options in front of you:
New Profile Photo
Import from Facebook
Remove Profile Photo
You don't want a blank space on your Insta profile, and you don't want to import already-seen photos from Facebook, so the option you should go with is the first one.
Looking for more Followers?
This option will take you straight to your phone's gallery, and we hope you've got a couple of choices lined up already. Scroll through your options and choose your new profile pic.
Once you've found the perfect one, click on it.
Now, it's time for the final touch. You can edit your new profile pic by adding some filters, or choose a more serious approach by changing the lighting, grain, and sharpness.
Here's how it's supposed to look:
Experiment with all of the options in front of you and see what makes your new pic "pop."
You'll be back on the "Edit Profile" page when you're done editing. Now, all that's left of you to do is click the "check" sign in the top right corner, and you're all done.
Looks great.
Apple Users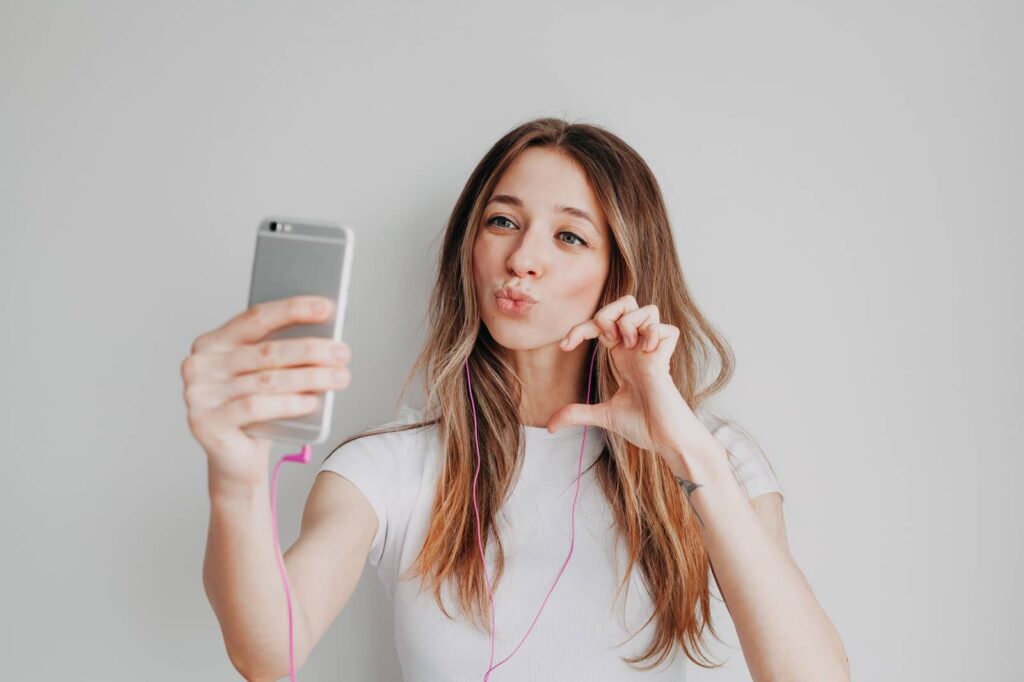 Changing your Insta profile pic on Apple isn't all that different from its fellow Android smartphone.
We'll walk you through this process as well; no sweat.
As we said, the process is almost identical to Android users. The only difference in this is in the "surface look" of the app, but that's it.
All the options and steps we've mentioned with Android are the same here.
In brief, go to your Instagram app and then your profile.
Tap on "Edit Profile" and choose the option "New Profile Photo."
Scroll through your Apple gallery, choose your new profile pic, give it a few touch-ups and click "Done."
Your new profile pic will be updated immediately to your profile.
As easy as ABC.
Windows 10 and Mac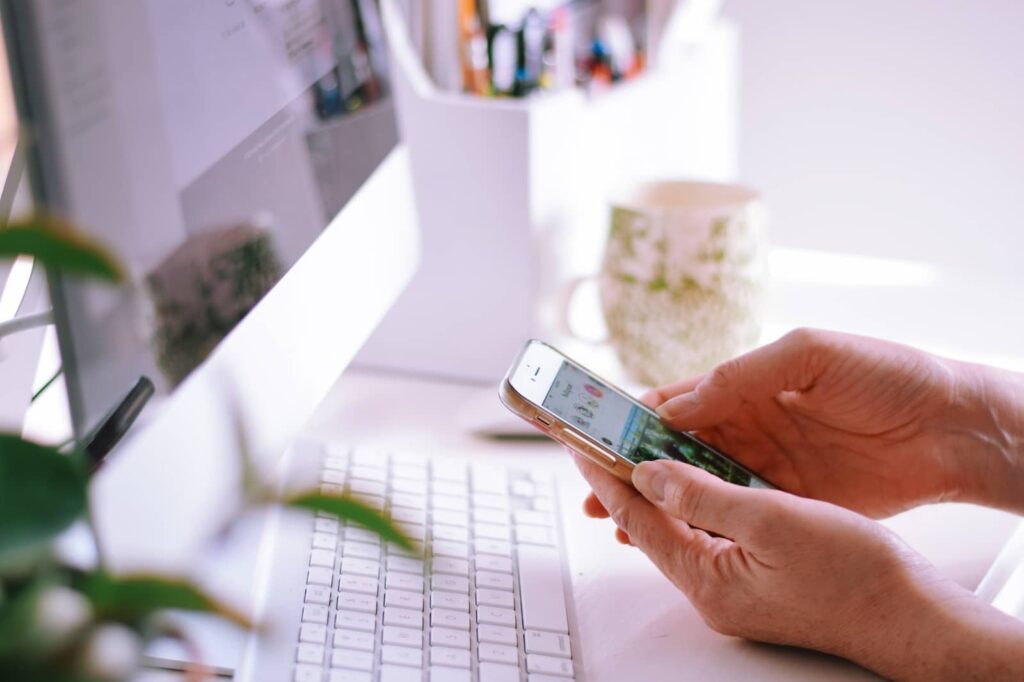 If you are prevented from using your phone at the moment, you can also change your Instagram profile pic on your Computer.
Here's how to do that.
Let's start with the standard option, Windows 10.
Click on your main browser and type "Instagram login."
This should take you to Instagram's main page.
While you are logged in on your phone at all times, you will still need to enter your credentials on your Computer.
Once that's done, and you're logged into your account, it's time to start the process.
In the top right corner, you'll see a small icon that you would also see in the bottom right corner on your phone.
Click on that, and you'll see the following options:
Of course, the option you're going with is "Profile."
It's a bit different from your mobile version.
Next, click on "Upload Photo," which will take you to your Computer's "Pictures" folder. From there, you'll be able to scroll through your folders and choose the pic that you want.
Once you've found the perfect one, click on it, and then click on the "Open" option. This will upload the picture to your profile.
That's it.
With Mac, the process is identical.
The key here is knowing how to get around your picture folders on your Computer. That's why you should have your folders organized.
FAQs
Although we use it daily, Instagram options can become confusing at times.
That's why we've dedicated this small section to answering the most common questions from users trying to change their profile picture.
Q: Does Instagram Tell My Followers That I Changed My Profile Picture?
Nope.
Instagram won't notify your followers that you've made this change.
The only time Instagram may notify your followers is when they turn on their notifications on their profiles. However, this works only for posts, not profile pictures.
Of course, they can still check out your new photo by visiting your profile.
Q: What if There's an Error?
The most stressful moment is when you're uploading something, and there's an error. So, what can you do if this happens while you're changing your profile picture?
Here's what you should do.
If your smartphone is having trouble updating your profile picture and it's taking too long, just keep refreshing it. The internet connection is usually causing the delay, so don't worry.
If it's your computer that's causing the problem, try logging out and then logging in again.
Q: Can I Change the Size of My Profile Picture?
There's no direct way of changing the size of your profile picture with the regular options that are available on your Instagram app.
However, you can "fix" your profile picture to be the size you want by editing it in an app called "Instagram Grid Maker."
This will allow you to create a frame for your image and upload it in full-size.
So if you're worried that Instagram will crop your photo and that it won't look like you imagined it, make sure to use this app first.
How to Nail Your Instagram Profile Picture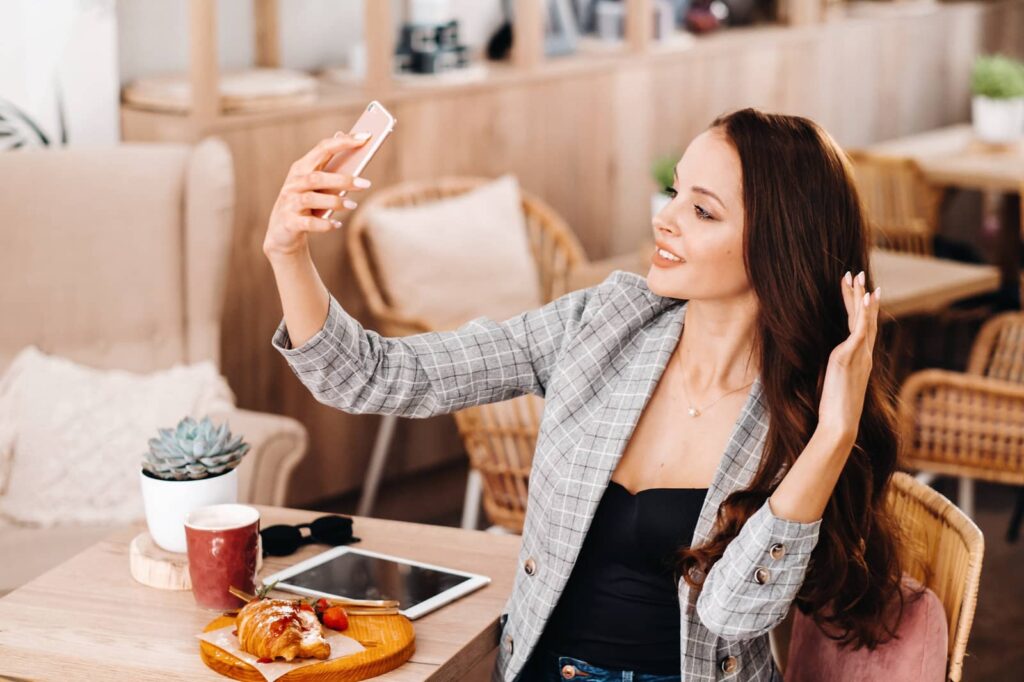 You want your next Instagram profile picture to be epic?
Don't worry Instagramers, we got you.
Here are some tips on how to absolutely nail your next profile pic, and make everyone DM you on how great it looks.
With Instagram, you'll want to create an eye-catching selfie. Yup, it's time to put on some make-up, get your hair done, and stretch out your arms for a selfie.
Three, two, one – smile!
Smiling on your profile pictures really gives it a different vibe. Don't be grumpy about it. Find a good angle and make a couple of clicks.
Did you know that it's actually proven that smiling on social media profile pics enhances positive relationships while chatting?
Keep that in mind, that's all we're saying.
Next, you should pay attention to the color of your clothes and the background of your new profile pic. You should aim for a "color harmony" or a "fun contrast."
Ideally, you'll want to make a contract that is appealing, but at the same time, you don't want it to be too much. The key is that you have some stronger colors on you, while the background should be a little paler.
Experiment with colors, and make a narrow choice in your gallery. Go through the choices and decide which one best fits the aesthetics of your Instagram.
We're sure you've got some excellent choices lined up.
Of course, in addition to these strategies we have suggested, there is no harm in installing some apps that will help you with editing your photos.
There are so many of them to choose from. You probably got a couple in mind already.
Just keep it natural, that's the best way.
Looking for more Followers?
Summing Up
Time to sum up today's topic on changing your profile picture on Instagram.
Changing your profile picture is as easy as ABC. It involves a couple of steps, and you can do it on your Android, iPhone, or computer. The entire process won't take longer than a few minutes, depending on how decisive or indecisive you are.
We also answered a couple of questions that users may have. Instagram won't notify your followers of the change. If you experience any problems, just keep refreshing or log in again.
Lastly, you want to make your new profile picture stand out and outshine the previous one. You can do that by catching a good angle, putting on a smile, and combining colors.
That's all there is, really.
We hope this helped. Good luck!