In today's digital age, the Instagram app has evolved from a simple photo-sharing app to a bustling global marketplace, boasting over two billion active monthly users. 
With 90% of these users following at least one Instagram business profile, the platform's potential for businesses, both big and small, is undeniable.
It's not just about building brand awareness anymore; you can also learn how to sell on Instagram.
This platform's visual nature makes it a perfect spot for showcasing your products. But the question is – how to tap into this immense opportunity?
Stick around to unveil the secrets of setting up Instagram Shopping, which enables you to simplify the buyer journey from discovery to checkout. 
If you're ready to board the train of selling products on Instagram, sit back and dive in!
Looking for more Followers?
Benefits of Instagram Selling: Why Sell Products on Instagram?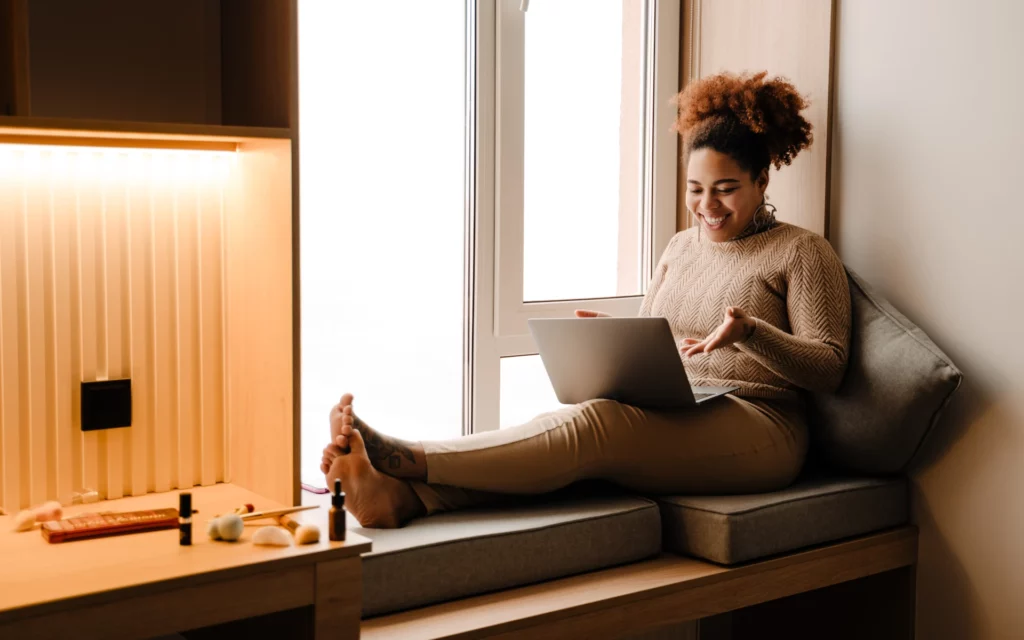 Instagram isn't just a social media platform anymore; it's a thriving marketplace for businesses of all sizes. 
From curating your brand's story to driving more traffic to your website, Instagram selling offers a myriad of benefits that can fuel your business growth. 
Here's why you should consider selling your products or services on Instagram:
Massive and Engaged User Base
Instagram boasts over a billion active users worldwide who spend an average of 145 minutes daily on social media. 
This significant user base offers an unparalleled opportunity to showcase your products or services to a global audience. 
Moreover, Instagram's user-friendly platform enables creators to engage directly with their followers and build lasting relationships.
Enhanced Brand Exposure
Instagram's visual appeal allows you to showcase your products, thereby enhancing your brand exposure creatively. You can drive product discovery and attract more Instagram users to your page through visually stimulating posts, stories, and videos.
E-commerce Integration
If you're already selling online, Instagram shopping can be synced with your existing e-commerce platforms. This makes it easier for users to buy and sell directly from your website or through the built-in checkout without leaving the app.
Customized Shopping Experience & Niche Targeting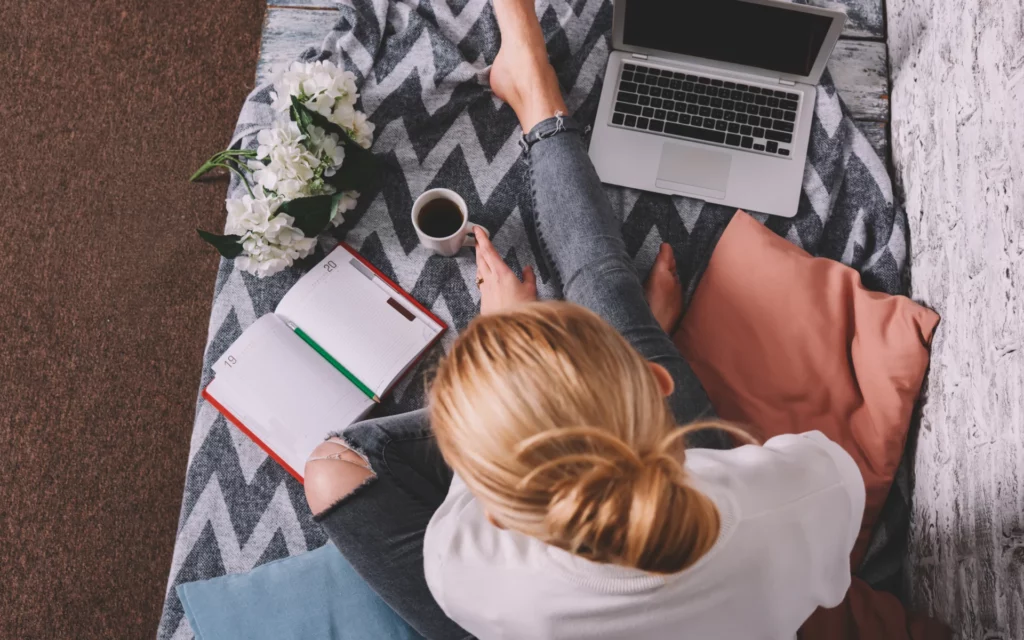 Instagram shops allow you to curate a unique shopping experience for your customers. 
It's a space where you can tell your brand's story, present your products in an appealing way, and shape the shopping journey as per your business model.
Instagram selling also allows for precise audience targeting. By showcasing your products or services to the right people, you increase the chances of turning viewers into customers.
Increased Sales
With the ability to browse and learn more about your products directly from Instagram, users are more likely to make purchase decisions on the platform. This can result in increased sales and a higher return on investment for your marketing efforts.
If you're already on Instagram, it's time to take advantage of its selling capabilities. 
And if you're not, consider creating a profile to engage with your customers and sell your products directly. 
Instagram shopping is an efficient, effective, and engaging way to expand your business reach – it's not just about being where the customers are; it's about opening up a world of opportunities for your business.
How to Sell on Instagram: Getting Started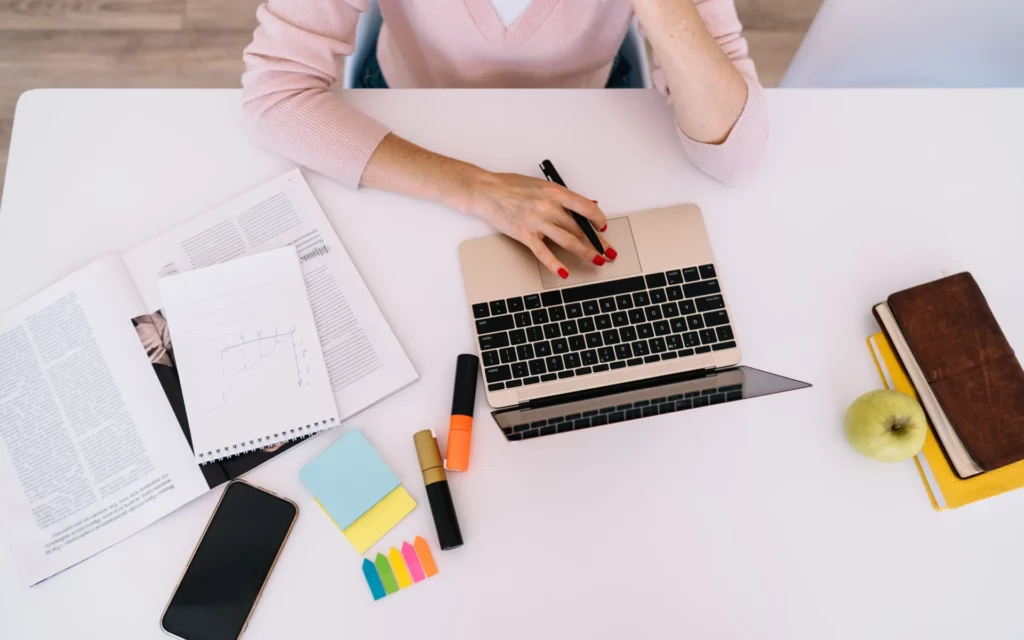 If you're just getting started with setting up your Instagram Shop, here is a detailed step-by-step guide on how to make your journey go smoothly.
1. Check if You're Eligible for Instagram Shopping
Before you embark on your journey of selling on Instagram, you need to ensure that your business is eligible for Instagram Shopping. 
This involves meeting certain criteria set by the platform.
Firstly, your business needs to be located in a supported market. Instagram Shopping is available in many countries, but it's always worth verifying Instagram's most recent list of supported countries.
Secondly, you need to ensure that your business complies with Instagram's commerce policies and community guidelines. 
These policies dictate that the goods you sell should be physical items and should adhere to Instagram's guidelines.
2. Switch to an Instagram Business Account
To leverage Instagram's selling capabilities, you need to switch your personal account to an Instagram business account. The process is straightforward and comes with a host of benefits that can help scale your business on the platform. 
Here's how to make the switch:
Open your profile and tap on the three horizontal lines at the top right corner of your screen.

Tap on the 'Settings' option. 

From there, choose 'Account'.

Tap on 'Switch to Professional Account'.
You'll be given two options – 'Business' and 'Creator'. 
Choose 'Business' for selling purposes – this will allow you to make the most of Instagram's selling and analytics tools.
Once you've selected 'Business', Instagram will ask you to choose a category for your business. This should accurately reflect what your business does, as it'll help users understand your products or services.
After choosing your category, you'll be asked to review your contact information. 
Ensure it's correct, as this information will be public, and it's how customers will reach you.
Finally, tap 'Done', and voila! 
You've successfully switched to an Instagram business account. 
With this change, you now have access to Instagram Shopping, Insights, and other business-related features that will help boost your brand visibility and sales.
3. Link the Account to a Facebook Business Page & Upload a Product Catalog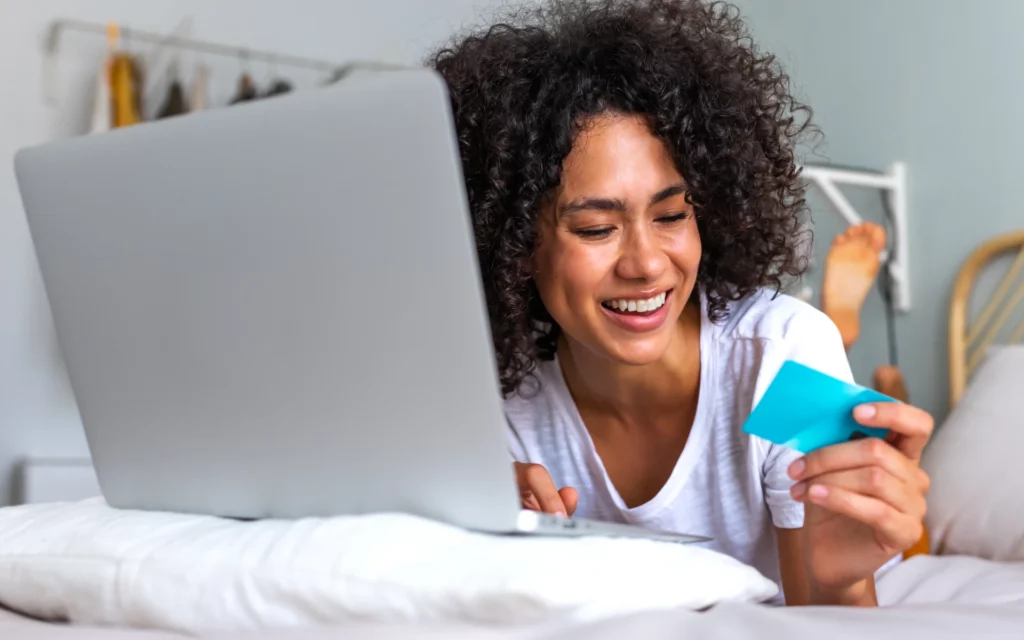 Now that your business account is set up, the next step is to link it to a Facebook Business Page. 
This is crucial because your product catalog for Instagram Shopping is managed through Facebook. 
Here's how to link your Instagram business account to a Facebook Business Page:
Go to your Instagram profile and tap on 'Edit Profile.' 

Under the 'Public Business Information' section, tap on 'Page.' Tap on it.

Choose the correct Facebook Page for your business.
Once your accounts are linked, you're ready to upload your product catalog. 
There are two ways to do this – you can either upload it directly on Facebook or use a certified e-commerce platform partner.
If you choose to upload it directly:
Go to your Facebook Business Manager.

Click on 'All Tools."

Select 'Catalog Manager.'

Click on 'Create Catalog.' 

Select 'E-commerce' as your catalog type, and click 'Next.' 

After you fill in all the necessary information, click 'Create.'
To add products to your Facebook catalog,
Go to 'Catalog Manager.'

Choose the catalog you created, and click 'Add Products.' 

Fill in the details for each product you're adding, including the name, image, price, and website link.
If you're using a certified e-commerce platform partner like Shopify or BigCommerce, you can sync your product catalog automatically. 
After successfully linking your Instagram account to a Facebook Business Page and uploading your product catalog, you're one step closer to selling on Instagram. 
The next step is to wait for Instagram's approval to enable shopping on your account. Once approved, you're ready to start selling!
4. Set Up Instagram Shopping
It's time to set up Instagram Shopping. It's a fairly straightforward process:
Go to your Instagram profile and tap the three-line icon at the top right corner.
Tap 'Settings', then 'Business'.

Select 'Set Up Instagram Shopping'.

Follow the on-screen instructions to submit your account for review.
Once your account is submitted, it typically takes a few days to be approved. 
You can check the status of your review in the 'Shopping' section in your 'Settings' at any time. After you get approved, complete your setup in the 'Shopping' section.
5. Start Adding Product Tags
Once Instagram Shopping is set up and your product catalog is synced, you can begin to add product tags to your posts and stories. 
This feature enables users to tap on your posts to see the price of your products and gives them a direct link to your product page for a smooth shopping experience.
Here's how to add product tags to your posts in just a few steps:
Start creating a new post as you normally would by selecting a photo and applying filters or edits.

You'll see an option to 'Tag Products' on the screen where you add captions and tags.

Tap it, then tap on the photo where you want to add the product tag.

Search for the product you want to tag from your catalog and select it.
When it comes to stories, the process is quite similar. 
After you've taken a photo or video that you want to add to your story, tap the sticker icon at the top of the screen and select the product sticker from the sticker tray. 
Select the product you want to feature, and you're done!
By setting up Instagram Shopping and adding product tags, you make it easier for your audience to find and purchase your products, ultimately enhancing the shopping experience on your Instagram profile.
Instagram Shopping Best Practices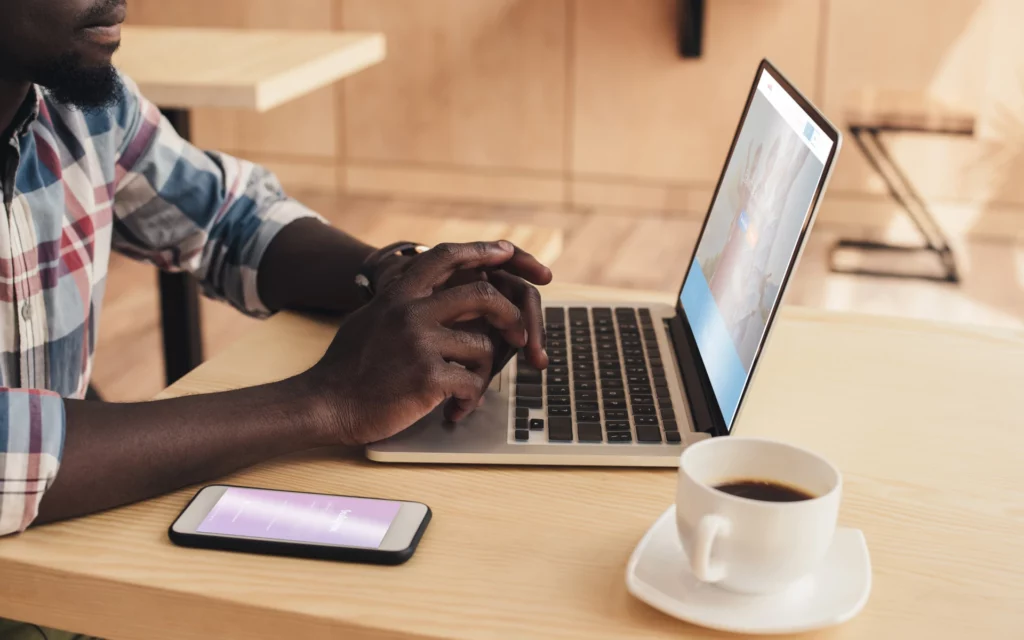 Once your Instagram Shop is set up, it's time to get the best out of it. Here are some recommended best practices:
Optimize Your Instagram Bio With a CTA & a Trackable Link
The bio section of your Instagram profile is prime for driving action – it's the first thing users see when they visit your profile, making it an ideal place to inspire action. 
It's important to incorporate strong calls to action (CTAs) that align with your business goal – whether it's to shop your newest collection, sign up for a newsletter, or book a consultation.
Also, don't forget to include a trackable link to your online store or a specific product. Tools like Bit.ly allow you to create these links and monitor their performance. 
This provides you with valuable insights on user engagement, informing your future marketing strategies.
Use Shoppable Instagram Posts
Shoppable Instagram posts provide a seamless shopping experience by enabling users to shop directly from your posts. 
Simply tag your products in your photos or videos like you would tag someone. When users tap the product tags, they can view product details, additional images, and even a direct link to your website for purchase.
Shoppable posts are a convenient way for customers to explore and buy your products and a visually appealing and interactive feature within your Instagram profile. 
Embrace this feature to shorten the buyer's journey and foster impulse purchases, effectively boosting your sales.
Add Product Stickers to Your Instagram Stories
Instagram stories are a fantastic medium to engage with your audience, providing a fun and quick way to share updates. 
To capitalize on this, incorporate product stickers into your stories. 
Product stickers allow viewers to tap and learn more about the item and purchase it directly from your online store. The stickers can be added to both photos and video content, making them versatile. 
They're definitely an effective tool to showcase your products in action and drive immediate sales, all while maintaining the interactive and engaging nature of Instagram stories.
Build Trust With User-Generated Content
User-generated content (UGC) refers to content related to your brand that's voluntarily produced by your customers. 
This can range from reviews and testimonials to pictures and videos of your products in use. UGC acts as social proof, validating the quality and value of your products to potential new customers.
Featuring UGC on your Instagram page can build a community around your brand, improve customer loyalty, and encourage more purchases. 
Remember to always ask for permission and credit the original creator when sharing UGC, showing respect and appreciation for their content.
Set Up Product Collections
Product collections are a superb way to categorize and showcase your products on Instagram. 
By grouping related items together, you can provide a curated shopping experience for your followers. 
Whether you're organizing collections based on product type, season, price range, or any other criteria, it helps potential customers find what they're looking for more easily.
On a similar note, themed collections can pique interest and encourage exploration, potentially leading to increased sales. 
Ensure your collections are thoughtfully curated and regularly updated to keep your Instagram shop fresh and relevant.
Try Instagram Live Shopping Events
Instagram Live Shopping events are an exciting way to engage with your target audience and boost sales at the same time.
These live events allow you to showcase products, answer customer questions, and even collaborate with Instagram influencers or other brands. 
They add a level of authenticity and immediacy to your marketing efforts, making your brand more relatable and reliable for potential future customers.
Offering exclusive deals or discounts during these live events can create urgency and spur purchases. 
Here's a pro tip:
Be sure to promote your live shopping events ahead of time to gather a larger audience!
Write Persuasive Captions
While visuals are central to Instagram feed, captions should not be overlooked. 
They are crucial for communicating with your audience, providing context, and driving action. 
Effective captions can tell a story, ask a question, or provide additional details about your product, prompting engagement and connection.
Additionally, a well-crafted caption can prompt your followers to act – whether to click the link in your bio, tag a friend, leave a comment, or make a purchase. 
It's also recommended to include popular hashtags to boost visibility and reach a wider audience. A persuasive caption can turn a casual viewer into a loyal customer.
Leverage the Power of Influencer Marketing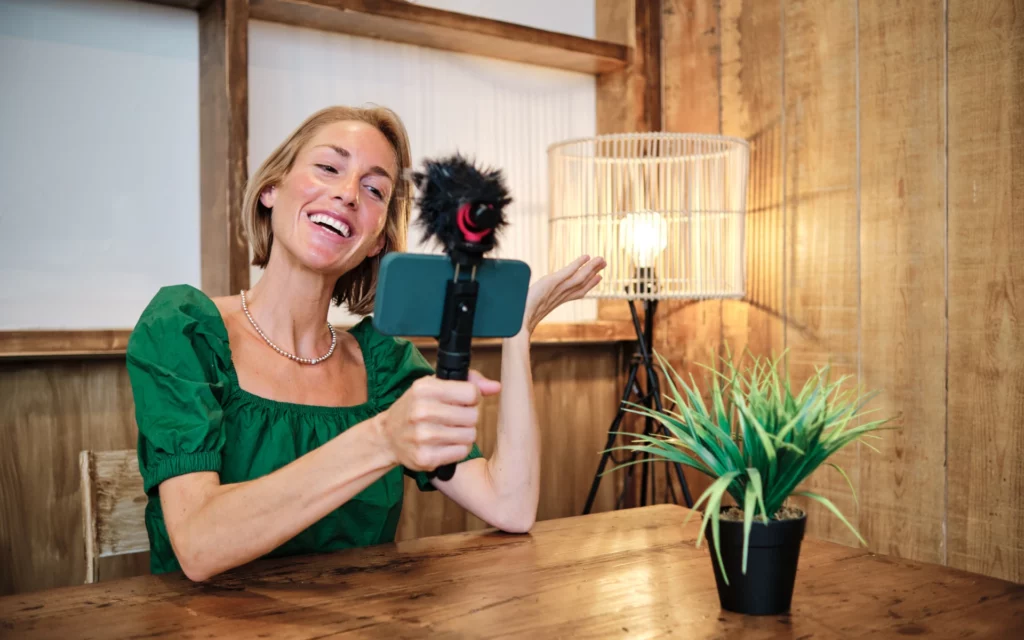 Influencer marketing can be a powerful Instagram marketing strategy to increase brand awareness and drive sales on Instagram. 
Collaborating with influencers who resonate with your brand values can help you reach a larger, more engaged audience.
Influencers are trusted by their followers, and their endorsement of your products can lend credibility and influence purchasing decisions. 
Whether it's through sponsored posts, brand ambassadors, or Instagram takeovers, influencers can share your brand story in a unique, relatable way that's likely to attract their followers to your business. 
Don't just pick anyone, though.
Always ensure to choose influencers who genuinely align with your brand to maintain authenticity.
Announce Product Launches
Announcing product launches on Instagram can generate excitement and anticipation among your followers. 
You can do this by relying on creative posts, engaging stories, reels, or even IGTV videos to reveal upcoming products and share launch dates. 
Instagram's countdown sticker in stories can be particularly useful, allowing followers to set reminders for the launch.
To create buzz, you can also offer exclusive pre-order discounts or early access to followers to incentivize purchases and reward your Instagram community. 
Remember, the key to a successful product launch is creating hype and maintaining engagement both before and after the launch.
Keep an Eye on Instagram Insights'
Understanding your audience and how they interact with your content is key to a successful Instagram strategy. 
Instagram Insights, the platform's inbuilt analytics tool, provides valuable data on follower demographics, post engagement, story views, website clicks, and more.
Regularly reviewing these insights lets you see what content resonates most with your followers and which products garner the most attention. 
You can use these insights to fine-tune your Instagram content strategy, optimize your post timings, and customize your product offerings.
FAQ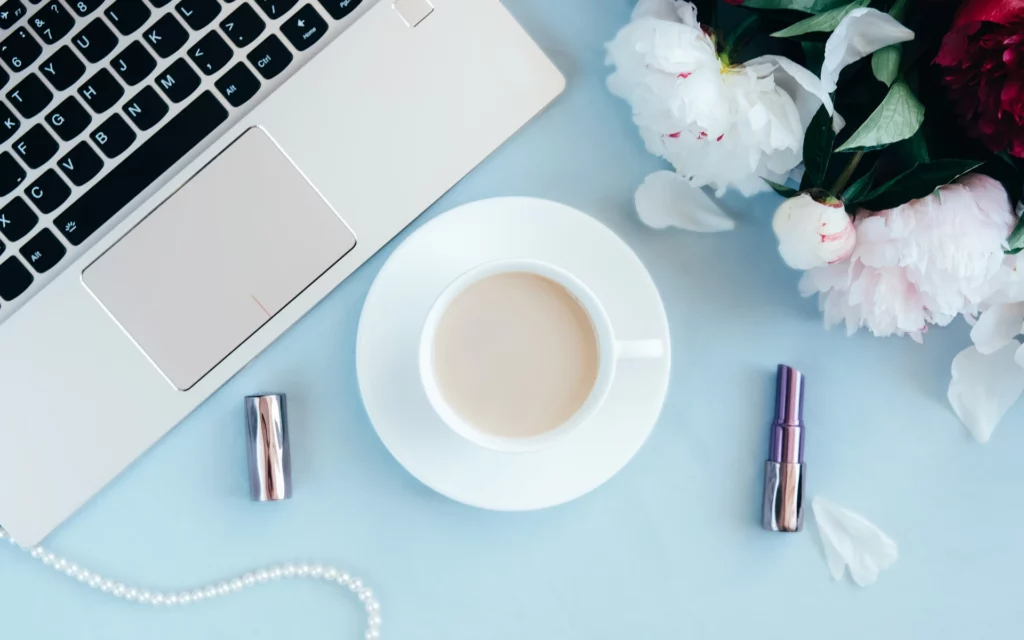 Now that we've gone through this immersive guide, it's time for the final touch-up. 
Here are a couple of questions that might have crossed your mind along the way:
Q: Do You Need a Business License to Sell on Instagram?
Generally, Instagram itself does not require you to have a business license to sell products on the platform. 
However, it's important to adhere to the legal requirements in your specific location. In many places, running a business, even online, requires some form of a business license.
Q: How Do I Accept Payments on the Instagram App?
Instagram has integrated payment options for a smooth shopping experience. 
By setting up Instagram Shopping, you can enable the in-app checkout feature. With checkout, customers can securely store their payment information and make purchases directly on Instagram without having to leave the app. 
It supports all major credit and debit cards, as well as PayPal.
Q: How Many Followers Do You Need to Sell on Instagram?
There is no minimum follower count required to sell products on Instagram. 
You can start selling as soon as you've set up your Instagram Shop. However, building a sizable follower base can certainly help boost your sales and brand awareness.
Quality content, consistent posting, engaging with your followers, and using relevant hashtags are effective ways to grow your Instagram following.
Q: Does It Cost to Sell on Instagram?
Setting up a business account on Instagram and product tagging your posts is free. 
However, if you use the in-app checkout feature, Instagram charges a selling fee. 
This fee helps fund programs and products that improve the shopping experience for both businesses and customers.
The exact fee can vary, so it's worth checking Instagram's latest policy. 
Final Thoughts on Setting Up Your Instagram Shop
Selling on Instagram opens up a world of opportunities for businesses, from reaching a vast global audience to providing an engaging and seamless shopping experience. 
With over a billion active users, Instagram offers a powerful platform for businesses to showcase their products, tell their brand story in a unique way, and engage directly with their customers.
We've covered how to set up your Instagram shop and some of the best practices for selling on Instagram, such as optimizing your bio, leveraging user-generated content, and utilizing Instagram Insights. 
Remember, success on Instagram is about more than just sales; it's about building a community around your brand and fostering meaningful relationships with your customers. Happy selling on Instagram!
We're not only here to teach you how to sell on Instagram. 
With a little help from Flock Social, you can broaden your audience with real-life, organic, and engaging followers. To find out more, click here to sign up.