Launching a brand online or simply seeking to enhance your social media footprint? 
In today's digital world, this is a bit trickier.
Quick fixes like buying Insta followers, Instagram likes, or using bots are short-term solutions that won't cultivate a genuine or engaged audience. It's the real, interested followers who add value to your brand.
Due to its ability to drive traffic, boost sales, and foster customer engagement, Instagram has become a vital element of brand social media strategy.
However, growing your Instagram audience can be challenging amidst intense competition. 
Almost 90% of Instagram's two billion active monthly users follow a business, indicating the platform's potential for business growth. 
Although there is no free Instagram followers service that guarantees unlimited free followers, there are several strategies on how to get free Instagram followers.
From creating a compelling Instagram profile to engaging contests on social media accounts, it's all about knowing where to invest time and effort. 
To figure this stuff out, our guide will delve into the most effective strategies for obtaining free Instagram followers.
Looking for more Followers?
Different Types of Instagram Followers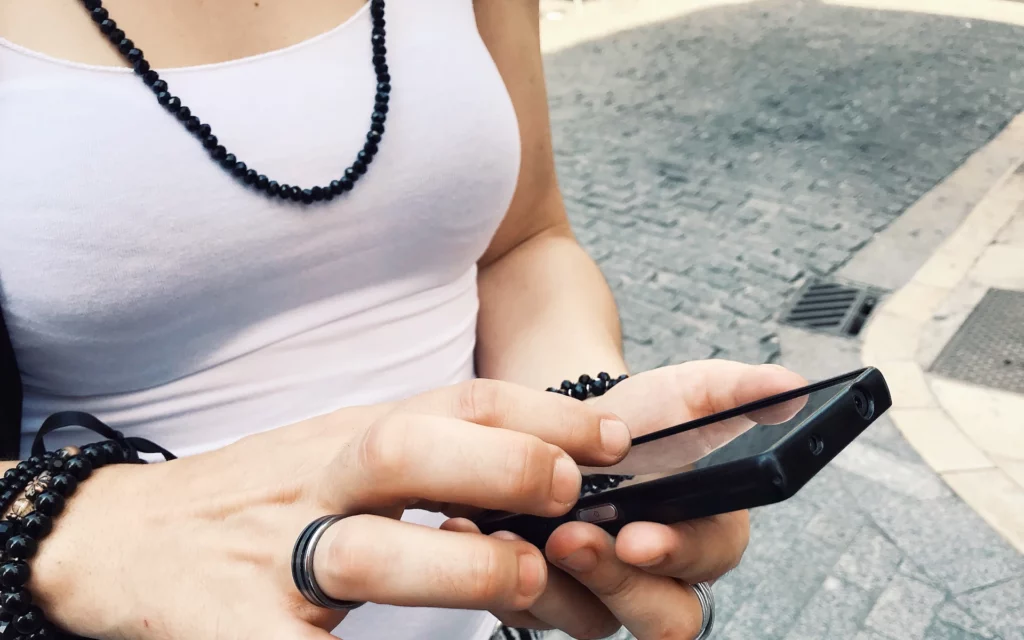 Before diving into strategies that amplify your Instagram follower count, it's crucial to understand the types of followers that exist on this platform. 
Fake Followers
Bot or fabricated accounts that superficially increase your follower numbers. 

Provide no real value as they don't engage with your content. 
Inflating your follower count with fakes can actually hamper your growth.
Ghost Followers
Inactive users who don't engage with your content.

Can distort your engagement metrics, making your content appear less popular than it really is. 
If growth is your aim, periodically cleaning up your follower list to remove these 'ghosts' might be a good idea.
Organic Followers
Real, active Instagram users who discover your profile and interact with your content. Within this group of high quality Instagram followers, there are several key subgroups to be aware of:
Customers: These followers have made a purchase from you in the past and follow your Instagram for product updates, sales, and exclusive discounts.

Competitors' Followers: These followers follow your brand and your competitors. They might be comparison shopping or conducting market research. 

Influencers: The 'Influencer' category comprises micro and nano influencers who have between 10,000 to 75,000 followers.
Understanding these types is fundamental to developing an effective Instagram growth strategy. 
The next step is to learn how to capture the attention of the followers who matter most.
What Is Instagram Engagement?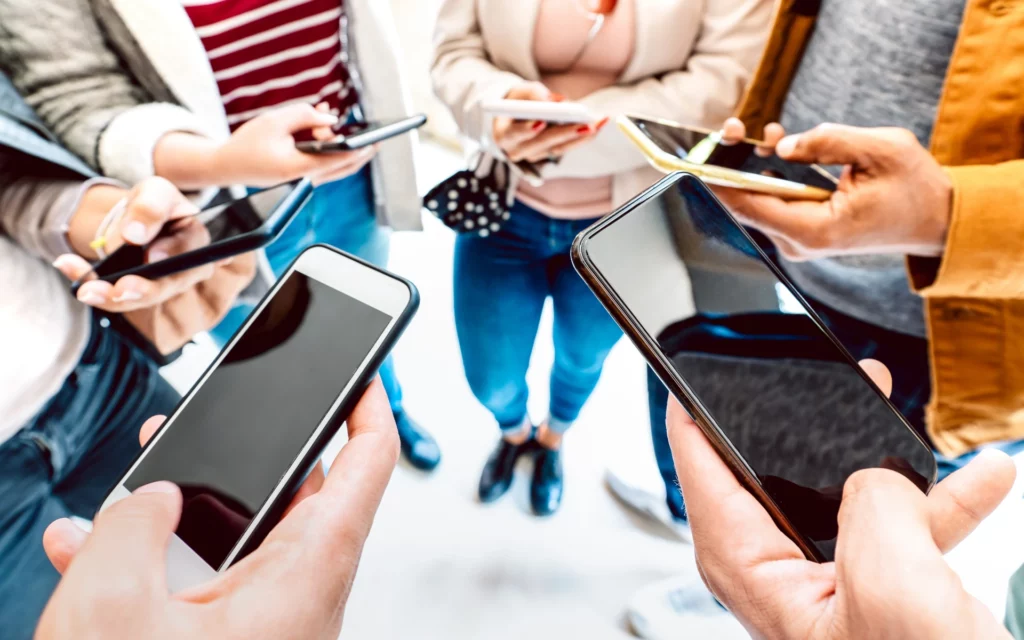 media marketing, is a measure of the degree to which people interact with the content you publish on Instagram. 
However, this concept transcends beyond just being a simple metric.
It's a collection of diverse indicators that collectively provide insights into how effectively your content resonates with your audience and the depth of enthusiasm your online community exhibits towards your brand.
Understanding Instagram engagement is vital as it reflects people's active interaction with your content instead of merely scrolling past it. 
It signifies that something about your post made a connection with the viewer, eliciting a response that led them to pause and interact. 
These responses and feelings generated by your content form the foundation of brand loyalty, which is a key determinant of long-term success in the marketplace.
Instagram engagement is characterized by several metrics that capture how users interact with your content. 
These include comments, shares, likes, and saves.
Direct messages (DMs) \also have the power to indicate a user's intent to have a private conversation, while the total number of accounts engaged provides a broad overview of the extent of your reach.
Smart Ways To Get Free Instagram Followers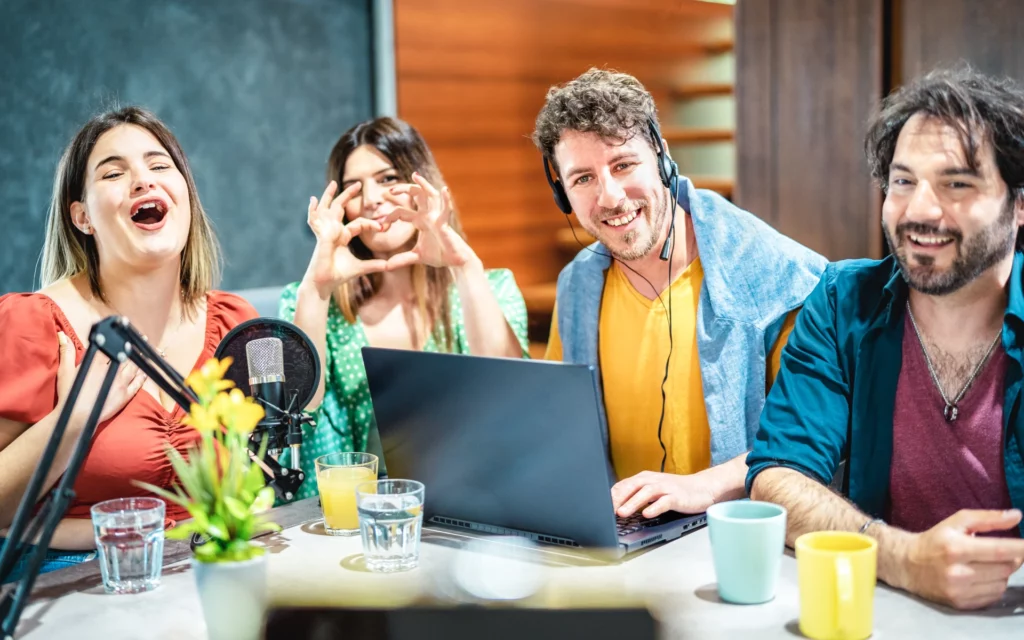 If you're looking to broaden your audience, here are 5 smart and effective ways to draw in free followers Instagram.
Lay Down the Groundwork
A well-structured, strategic approach is key to significantly impacting social media platforms, and it can help you get free Instagram followers instantly.
While growing Instagram followers is an excellent initial goal, it must be integrated into a broader plan that aligns with your overall business and social media marketing objectives.
Whether it's increasing brand awareness, boosting product sales, or driving website traffic, having clear goals will ensure consistency on your Instagram account.
Understanding your target demographic is vital to creating content that speaks to the people most likely to engage with your brand on Instagram. 
Moreover, consistency extends beyond your content; your brand story and aesthetic should also be harmonious, helping followers recognize your brand instantly. 
Instagram Stories is a great tool for sharing content that might not fit your feed's aesthetic but is still important to your brand narrative.
Improving your search visibility on Instagram can also lead to more free followers. Keep in mind that only the name and username fields in your profile are searchable.
Your bio and profile also significantly convert visitors to free followers, so ensure they encapsulate your brand identity effectively.
Create Exceptional Content
Another way to help you get free Insta followers is by creating exceptional content.
Your Instagram account's success depends on the quality and appeal of your content. Each post should pique user interest, prompting them to explore your account and hit the 'Follow' button.
Besides high-quality images, engaging captions can extend your reach, drawing your audience into conversations with the right placement of important words, questions, and emojis. 
Create shareable content, like infographics, which can broaden your audience when reshared by followers or through their Instagram Stories.
Pinned Stories highlights also help showcase your best content beyond the standard 24-hour window as an introduction to new visitors.
To improve visibility, use relevant hashtags and location tags. 
Engage with other users by tagging related users in your photos.
Promote your Instagram account on other social networks. Utilize Instagram features like QR codes for instant follows and aim to be featured on Instagram's curated content pages to attract a wider audience.
Improve Your Visibility
To receive Instagram free followers, strategic visibility, more exposure and engagement are key. 
Employ relevant hashtags tailored to your photo, product, or business, aiding searchability.  Keep your Instagram username simple and searchable.
Additionally, tag your location when posting from a physical business location or event to enhance content visibility and attract potential new Instagram followers.
You could tag potential customers, suppliers, relevant businesses, or individuals appearing in the photo. Encourage others to tag you in their posts, which can expose your account to a wider audience. Such actions could be incentivized with promises of features on your account.
Cross-promotion is another practical strategy – sharing your best Instagram posts on other platforms and boosting them with paid advertising can significantly extend reach.
Here's another way to receive free Instagram followers.
You can also embed Instagram posts in your blog, share your Instagram link in emails, newsletters, or your website, and include your handle on physical materials.
For instance, Instagram QR codes allow instant follow, particularly useful at networking events. Getting featured on Instagram's feature accounts or the Explore page, both of which curate content based on hashtags or tags, can significantly increase your visibility and free followers on Instagram.
Engage With Your Community
Building a substantial Instagram following requires strategic community engagement. 
Start by following accounts pertinent to your field, avoid following too many accounts rapidly to maintain credibility, and do not unfollow once followed back, as this can harm your reputation.
These are the three golden rules!
Engage with established communities on Instagram by liking, commenting on, and sharing content from credible users. 
While doing so, ensure that you are leaving thoughtful comments to avoid appearing like a bot. 
This participation draws attention and potentially attracts new free followers. Aso, appreciating other people's content may provoke them to return the favor. as people appreciate engagement on their posts and may return the favor.
That's not all, though.
Consider collaborating with influencers – this can lead to a 60% likelihood of consumers following that brand. 
Collaborations with other brands can provide mutual benefits in terms of follower growth. Look to businesses you already partner with or those in local associations for potential collaborations.
Don't reach too high!
Last but not least, Instagram's live video feature allows you to co-host a video with someone in your industry, introducing you to their followers.
So, make use of the interactive features in Instagram Stories, such as polls, question stickers, and chat stickers, to encourage audience engagement. 
Keep Learning
Expanding your Instagram following can be supported by implementing various innovative strategies. Creating an Augmented Reality (AR) filter is one such way. 
The great news is that AR filters are now customizable.
Your AR filter will reside in a separate section of your Instagram profile, and non-promotional ones will feature in the Instagram Stories effects gallery. 
Your account name, which is clickable, appears whenever anyone uses your filter, potentially attracting more profile visitors.
Additionally, hosting contests on Instagram is another effective strategy to increase your follower base. Ensure your contest entry method involves following your account and tagging a friend on one of your posts.
This can attract their tagged friends to your profile and potentially increase Instagram followers. 
Advertising on Instagram, though not a free method, can significantly enhance your follower growth. You can target your audience based on specific parameters, ensuring that your content reaches those who are likely to be interested.
Lastly, using Instagram Insights to regularly analyze data on post impressions, reach, engagement, and demographic information about your IG followers can help tweak your strategy. Reviewing your follower activity timing can help you post when maximum engagement is possible.
How to Spot Fake Instagram Followers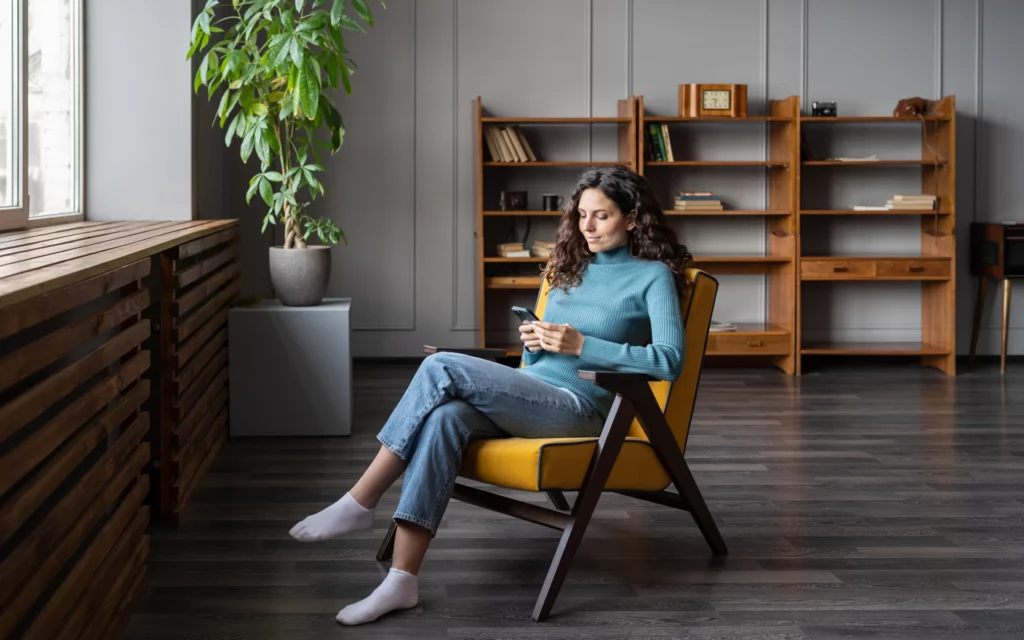 Recognizing fake Instagram followers is essential for brands seeking to maximize their online reach and engagement through influencer marketing. 
While not all dubious accounts display identical red flags, there are several signs to watch out for when trying to identify a potentially fake account.
One key indicator is an unbalanced ratio between the number of followers an account has and the number of accounts it follows. 
When the latter significantly outnumbers the former, the account's authenticity is questionable.
Other warning signs include: 
Sparse profile information

No posts

A string of generic comments and posts
However, these signs are not definitive proof of a counterfeit account; genuine accounts can sometimes show similar characteristics. 
Brands must remember this while planning influencer marketing campaigns, as their success relies heavily on collaborating with influencers with authentic online reach.
The Value of Influencer Marketing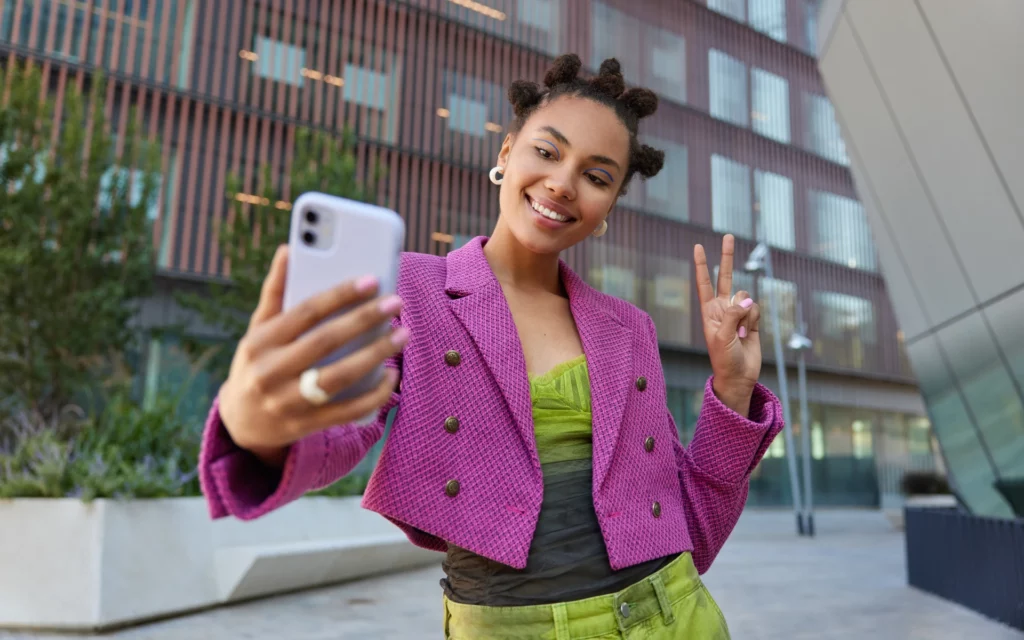 The value of genuine followers in influencer marketing is unparalleled!
The rising influence of digital marketers hinges greatly on their ability to foster engagement around a campaign. Evaluating an influencer's engagement rate allows brands to estimate the influencer's potential reach, thereby aiding in more effective campaign planning.
For a brand's campaign to be effective, it is not enough for an influencer's followers just to view the campaign; they should also feel compelled to interact with it. 
Active engagement is pivotal for a campaign's success, as it ensures a brand's connection with an audience that demonstrates authentic interest in its products or services.
However, the decision to collaborate with an influencer isn't solely based on engagement rates or follower authenticity. Several other factors need consideration, such as the size, interests, and demographics of the influencer's audience and the campaign's objectives.
All these aspects together determine whether a potential collaboration would be mutually beneficial, thus necessitating a holistic approach to choosing the right influencer for a marketing campaign.
FAQs on Free Instagram Followers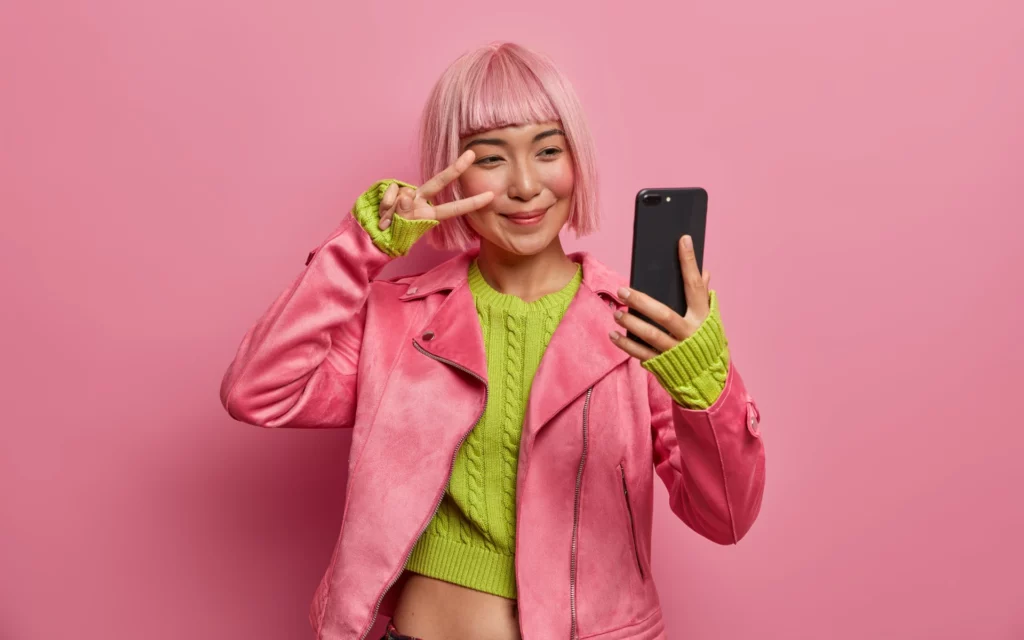 Before we officially sign off, let's take a moment to go through some of the most common questions
Q: How Many Followers Do You Need on Instagram To Become Famous?
Although you MUST have no definite number of followers on Instagram, 1,000 followers can open the door for potential collaborations with brands and other influencers. As your number grows, so does your popularity.
Q: Should You Buy Instagram Followers?
There's nothing wrong with buying followers to boost your engagement, as long as they are from reliable and trustworthy high quality services. Bear in mind that a lot of services often trick naive influencers and brands by selling followers that only hurt their accounts.
Q: Can Fake Followers Hurt Your IG Account?
Yes, indeed. Fake followers from unreliable and questionable growth services can hurt your Instagram and even get you banned. Instagram algorithm has advanced so much that it can now easily detect and remove these risky followers from your platform.
Q: Who Has the Most Followers on Instagram?
Christiano Ronaldo is the most followed person on Instagram at the moment, with approximately 355 million followers.
Q: How Many Followers Do You Need To Get Verified on Instagram?
Although it's a pretty common question from brands and influencers, Instagram has never announced the number of followers you need to have to apply for verification. However, having a large following is always better if you're looking to achieve success on popular social media platforms like Instagram.
Q: Do Free Services For Instagram Followers Exist?
You've probably heard of Famoid, a famous free social media tool. Although it's free of charge, it doesn't necessarily mean that it sells high quality followers. The same goes for other free services like Turbofollowers, Viralyft, and so on.
Final Words on Free Instagram Followers
In conclusion, cultivating a healthy and engaged following on Instagram requires strategic planning, creativity, and an understanding of the platform's nuances. 
Emphasizing authentic, high-quality content that resonates with your target audience, leveraging various Instagram features such as Stories, AR filters, and insights, and fostering genuine interactions are all integral to building and maintaining a vibrant online community.
However, the process is not instantaneous and takes patience and consistency. 
Stay mindful of the ever-evolving nature of Instagram's algorithm and trends, adapt accordingly, and never lose sight of the fact that, at its core, Instagram is a platform for fostering connections and telling stories.
As you endeavor to gain more followers on Instagram, always prioritize creating a meaningful relationship with them over sheer numbers.
Flock Social understands that genuine engagement is the cornerstone of sustainable Instagram success. 
With a little help from our tool, you can count on organic, engaging, and real Instagram followers that can keep up with your Insta-fame! Sign up now.