With over a billion users, Instagram has quickly turned from a fun photo-sharing app to a serious business opportunity. From regular Joes to serious brands, everyone is taking their piece of the cake by learning how to make money on Instagram.
Of course, with almost unlimited opportunities, one can get overwhelmed quickly. From the variety of niches you can pick, to the different content forms and the new features popping up, you can get distracted and become a jack of all trades. To help you navigate the busy Instagram environment and learn how to monetize Instagram properly, we've prepared the ultimate guide. 
So, buckle up, cause we're getting started. 
How do you make money on Instagram?
There are essentially three ways you can make money using Instagram:
Become an influencer – and get paid for posting about brands.
Work as an affiliate marketer – and make money from the commission of selling other people's products.
Become a brand of your own – and sell your own products through Instagram.
We'll break down all three approaches to give you a better understanding of what strategies to use for each. 
How to monetize your Instagram account as an influencer?
Influencers are modern-day brand ambassadors. They are driving millions of people's purchasing decisions through their relatable posts and expert advice on any product imaginable. 
The reason this type of marketing is so popular is that it simply works like a charm. Brands working with influencers are seeing incredible ROIs through these collaborations. A recommendation from a relatable real-life influencer works better than any expensive ad, and brands can't get enough of this. At the same time, influencers are also getting a ton of benefits in terms of their audience building, boosted engagement, and social proof they experience working with well-known brands—a perfect win-win.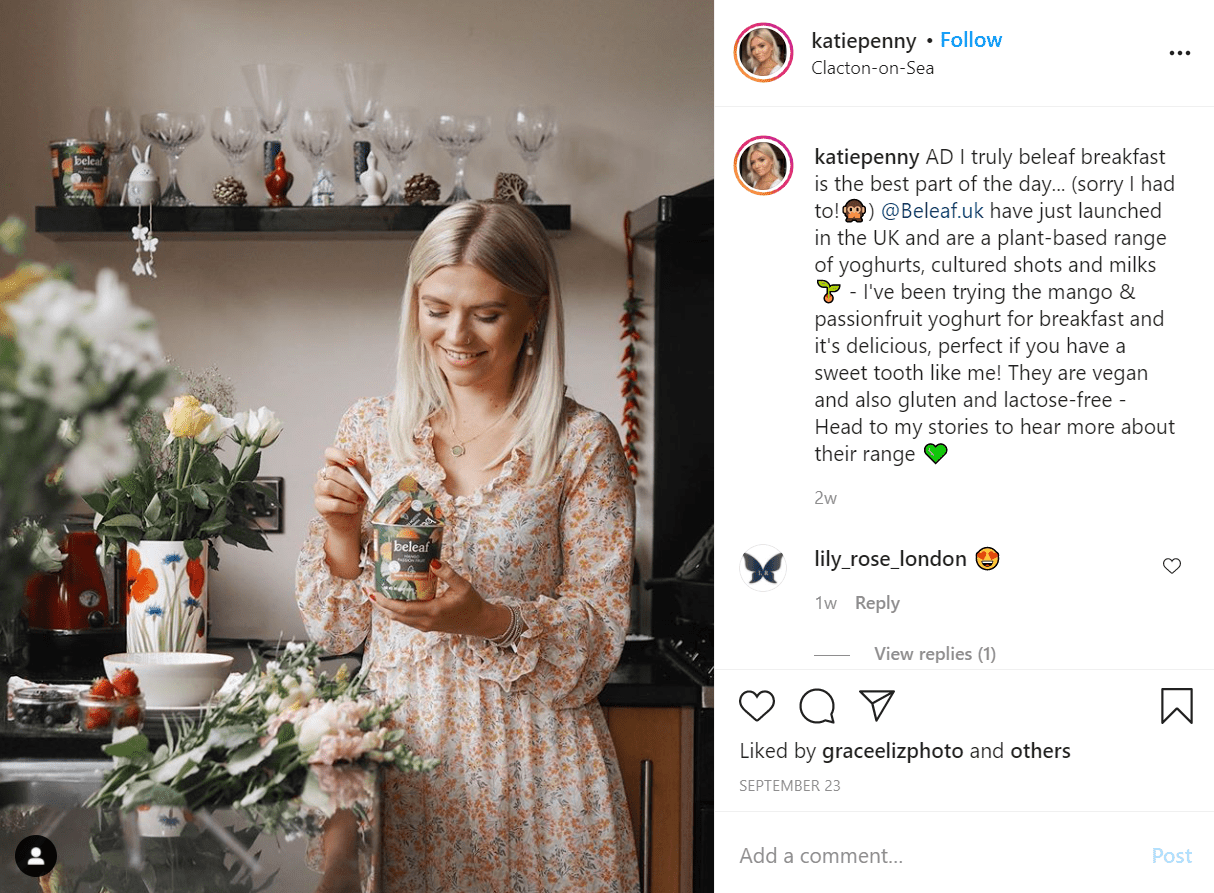 But how to become an Instagram influencer in the first place, you may ask. 
Well, the short answer doesn't exist, so let's take a step-by-step approach, and guide you through becoming an influencer to making a career and a nice salary off it. 
Pick a niche
As in any online business, it's crucial to know your lane and stick to it. Luckily, there are so many super-specific niche opportunities you can tap into and become an expert.  
Before you start researching how to collaborate with brands on Instagram, be sure that you are a brand in your own right. 
What does this actually mean? 
First of all, be sure that your niche is something you're genuinely passionate about. It sounds cheesy, but it's the only way to reach real success. You build trust through authenticity, and the only way to be authentic is to truly stand by your every post. 
So, pick a niche that's close to your heart, but not overly saturated. For example, if you're super knowledgeable about makeup, find an interesting twist to it. It can be a specific type of makeup product or a unique makeup technique. You get the point. 
Can you make money on Instagram as an Influencer?
Being fantastic in your niche is one thing, but monetizing it all is an entirely different story.
Wondering how to get paid for Instagram posts? Build an audience first. 
To actually call yourself an influencer, you have to be able to influence people. More specifically, you have to have people to spread your influence to. 
So, once you've defined your area of expertise, work on building a community of followers. Most influencers grow their followers to about 10,000 before pitching to brands. To reach this milestone, you'll have to define a posting schedule and stick to it. 
Posting regularly provides more opportunities for getting discovered, and you score some points with the Instagram algorithm at the same time. 
Pro tip: Try some of the best Instagram growth services out there and get more followers faster. For example, Flock Social can help you grow your followers organically, and 100% safe. Their awesome tool works wonders for profiles that want to get more real followers while staying on Instagram's good side. 


Looking for more Followers?
Don't forget to boost your social proof once you reach that follower goal, and learn how to get verified on Instagram. While there are no direct benefits to this, indirectly, you'll enjoy more respect and credibility. And this is more than important for an influencer career. 
Time to make money on Instagram through brand deals
Finally, you can start expecting some serious brand collaborations.
There are essentially two ways you can start working with brands on Instagram:
Grow and wait
Most influencers starting out think the only way to get brand deals is to grow and make a serious personal brand, and the collabs will follow. Of course, it's not, but more on that later.
If you're too shy to reach out to brands, in the beginning, there's nothing wrong with waiting for the first collab to show organically. However, don't exactly just sit around and wait. Here are some steps you can take to make the brands notice you, without directly pitching to them:
Show up in other influencer's posts. Shout out a fellow influencer whose work you admire and get their brand partners to notice you.
Use hashtags most popular among influencers to improve your chances of getting discovered by brands looking for influencers. 
Join influencer communities and hubs to get your name out there. 
Pitch them yourself
Once you get some courage built up, it's time to pitch the brands you want to work with.
Be sure to show your admiration and give enough information about your audience, engagement, and overall mission. This way, you're communicating professionalism and knowledge of the industry, even if you're just a beginner. 
Making money using Instagram as an influencer takes serious dedication and hard work, but the benefits are multifold. From the lucrative brand deals to the luxurious travel destinations and products, it's a profession worth investing your efforts in. Even if you find it hard initially, stay focused until you reach a positive momentum and land your first deals. That's when things get a lot easier, just be patient, and do your work. 
Make Money on Instagram as an Affiliate
The second strategy to use to make money on Instagram is through affiliate programs. 
You can do it as a part of your influencer strategy, or solely as an affiliate marketer.
Either way, the process goes something like this: 
You post a captivating post on Instagram with the link to the product.
The link is unique to you so that the sales can be appropriately tracked.
You get a percentage or a salary for each purchase made from your posts. 
Although looked down upon as spammy, when done right, this approach can be quite lucrative. Especially with the new addition of the direct checkout on Instagram, affiliate marketers can expect to see their numbers go up.
How to make money from Instagram as an affiliate, exactly?
Let's break it all down.
Step #1 – Pick a niche
As with the influencer model, it's best to choose one niche you're most familiar with. Don't waste time trying to be everywhere at once. It's simply not worth it. By picking one lane, you're building a targeted audience, more likely willing to buy with your codes. 
Most affiliate marketers start by doing reviews of the products in the niche of their choice. This gets them on the brands' radar, and voila, those affiliate deals start rolling in.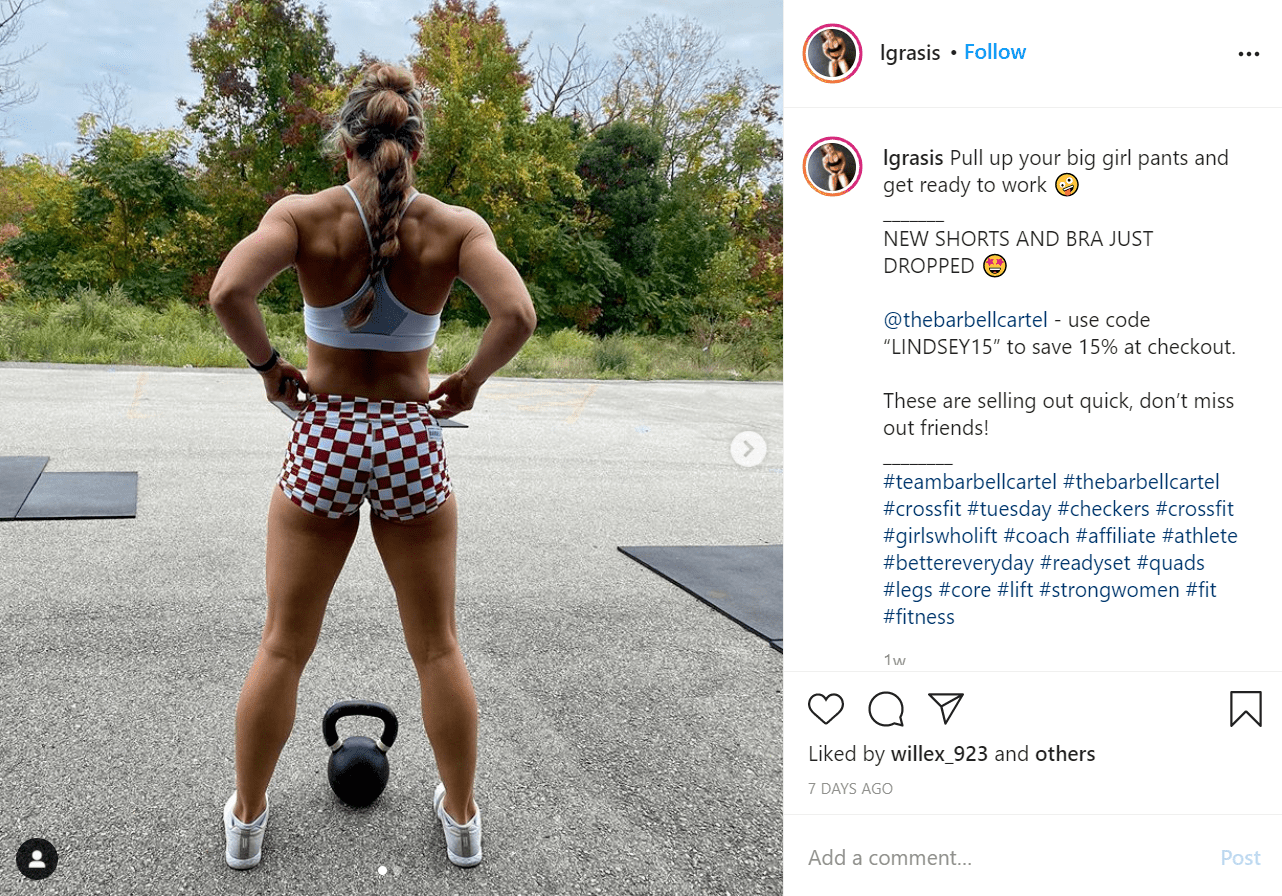 Step #2 – Find affiliate opportunities 
The most popular starting point is definitely signing up for the Amazon Associates program. 
However, be sure to include direct brand deals. These offer discount codes and many opportunities for immediate placement in Instagram posts, unlike the Amazon links that can only go to the link in bio or in Story for business accounts. 
Step #3 – Disclose everything
Once you start making money on Instagram as an affiliate, be sure to be completely transparent in each post. The FTC and ASA rules govern affiliate marketing as well, so make sure to oblige all the rules. 
The audience won't mind the #AD hashtag as long as they get good deals and cool products in return. 
How to make money from Instagram as an entrepreneur?
The final, and probably the most popular strategy for making money on Instagram is by selling your own products or services through Instagram.
We're seeing the rise in personal brands on Instagram, especially since the platform adds a ton of useful features, such as shoppable posts and stories, and the most recent –  IG checkout.
With all of the great functionalities, you can make your Instagram account a one-stop shop for your products or services. From brand awareness and audience nurturing, to the checkout, you can do it all from one app.
Let's recap the entire process of making money on Instagram as an entrepreneur.
Create a product
Sure, you'd still need to figure out the entire business plan before you can start enjoying all of the perks of Instagram for business. Luckily, there is some good news for you in this department as well. 
You can simply use your expertise and turn it into a business. If you're a marketer – design an online course and promote and sell it to your IG audience. If you're a fashion influencer, the most common next step would be to design a clothing or accessory line and sell it directly to your audience. 
It's the logical next step most successful Instagrammers take. And it perfectly explains how to turn Instagram followers into customers.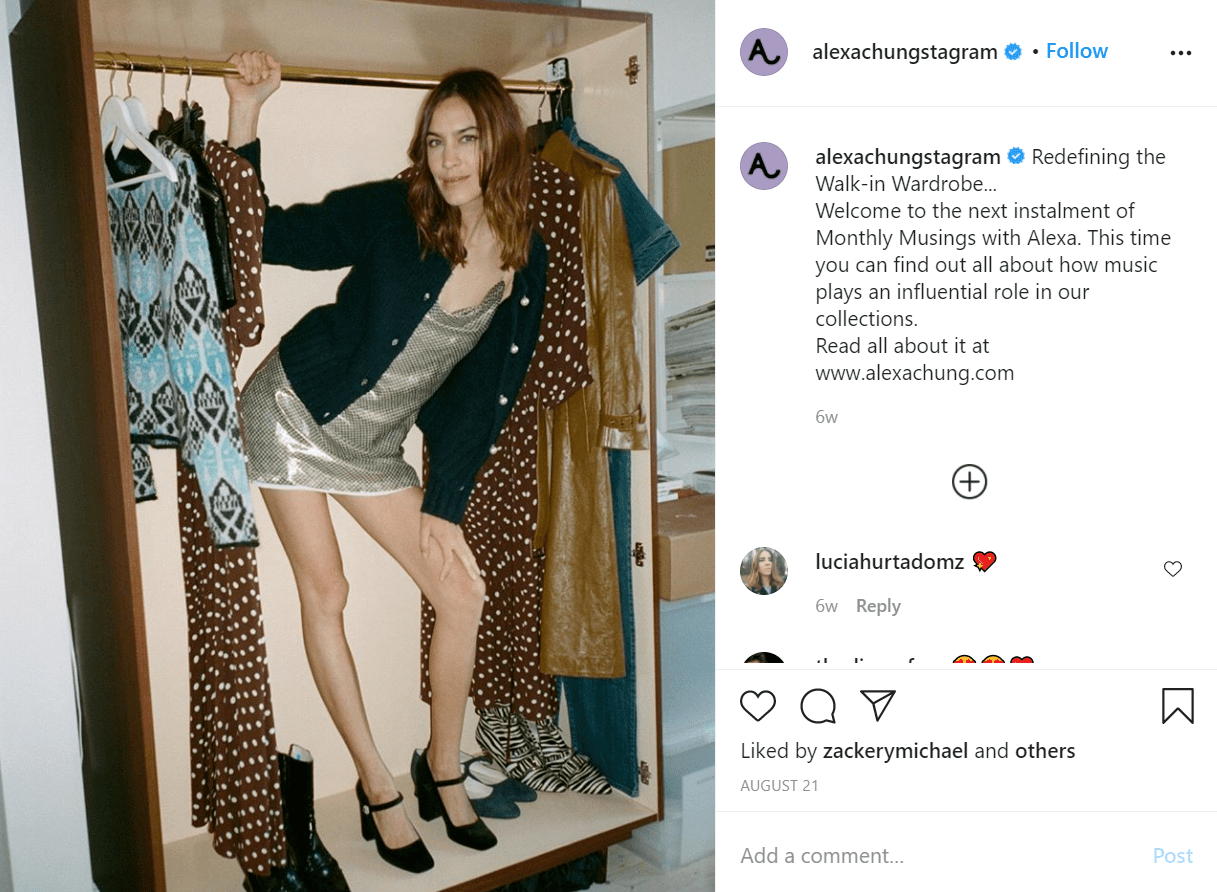 Build the infrastructure
Before you start selling, be sure you've got all the bits and pieces ready. 
This means having a business Instagram account, optimized for Instagram shopping. Along with this, you should prepare a product catalog or connect your Instagram to your e-commerce website. 
Promote, promote
Sure, things are much easier if you're already big on Instagram. But, how do you attract customers on Instagram as a newbie entrepreneur? Or, what if your followers aren't exactly your ideal customers?
Whatever the case, you'd have to invest in one type of promotion or the other. Let's not forget the tricky Instagram algorithm that makes it more competitive by the minute. 
As a starter, you'd have to work on brand awareness. A paid ad here and there can do wonders in getting your product in front of a specific audience. 
Next up, you can try a couple of influencer collaborations. Even if you're already an influencer, tapping into a slightly bigger and different audience can be a considerable gain. The most common and powerful types of influencer collaborations include:
Instagram giveaways and contests – Ask a well-known influencer with your target audience to host a giveaway with a cool set of your products. This will boost your brand awareness, improve engagement, and get your brand out there in the blink of an eye. 
Instagram takeover – An influencer or an industry expert takes over your Instagram account for a certain period. This is usually a day or, in some cases, even a week. Always make sure this is someone you trust and whose audience perfectly matches your vision and overall message for it to be successful. Takeovers are super convenient as they can be done in any format and any content type. They are perfect for product promotion, follower building, and engagement boost, which all translate into sales further down the line. 
Partnerships – Shout out your business or influencer partners for their fantastic work. This creates positive momentum and gets you major social points for fair game and friendliness. And you can expect the same behavior in return. The cool Instagram sticker for business is a perfect feature for this type of promotion. Give some love to your favorite businesses and people, and watch as they reciprocate. 
And this pretty much sums up how to make money on Instagram. At least for now. Sure, we're going to see some new strategies and business models going forward, but until then, these three options are more than enough for any creative entrepreneur out there. 
Next up, we'll do a rundown of some of the best practice tips for better results applicable to all three strategies for making money using Instagram. 
Bonus tips for how to make money from Instagram 
Impeccable customer support
As an Instagram entrepreneur, you have to consider your account as the primary resource for customer support. This means answering any comment and DM as soon as possible. You'd be surprised how much the customers appreciate this type of client support. 
Keep an eye on the competition
As in any business, you are only as successful as you can stand apart from your closest competitors. Research your competition, create a list of your closest ones, and keep track of what they're doing. Strive always to go one step further to stay ahead. 
Cross-promote on other channels
No matter how strong your Instagram game is, you can still upgrade it with some additional promotion from other social media channels. Find out which other channels your audience is most active on, and use them to drive additional traffic to your Instagram.  
Stay on the safe side of things
We get it; it's getting more challenging to grow amidst so much competition on the platform that it doesn't take long before one wonders – what would happen if I could just buy a couple of thousand followers? Don't. It's simply not worth sinking your reputation over a metric you could improve organically. Moreover, Instagram is onto these schemes, and it's a matter of time before you find out you are banned from Instagram for succumbing to this ridiculous trend. 
There are much safer alternatives if you want to speed things up. The completely safe and reliable Instagram growth services like Flock Social we mentioned earlier, are designed to organically bring more relevant and real followers straight to your followers' list, without breaking any rules. And for a friendly price, too. 
Looking for more Followers?
Takeaway
With the Covid-19 pandemic hitting the work market pretty hard in recent months, many people started looking for additional income sources online. Moreover, the entrepreneurial spirits dreaming of their personal projects for years finally found that extra push to begin exploring different options. As the most popular social media network for influencers and businesses, Instagram is the best choice for this endeavor, for sure. 
While it allows a ton of functionalities aimed at businesses, there's still the growing competition issue many are finding super challenging to overcome. As we've detailed in this blog post, all three ways of making money on Instagram come with a similar set of challenges that can be minimized with the right attitude and some help from the strategies we listed out. Be sure to follow the roadmap we suggested, and you'll start to realize how to monetize Instagram the best way.