In 2023, Instagram has more than 1 billion monthly users. That's a lot of folks with a lot of content to share. It also has the second-largest engagement rate right after Facebook. That's a lot of buzz!
That said, Instagram has a very algorithm-changing nature, meaning social media marketers have to work around the clock to find the most effective strategies to beat it.
Instagram engagement is a vast concept – but today, we're narrowing it down by showing you how to get more comments on Instagram posts.
So, let's get to work!
12 Quick-Witted Ways To Get More Comments On Instagram Posts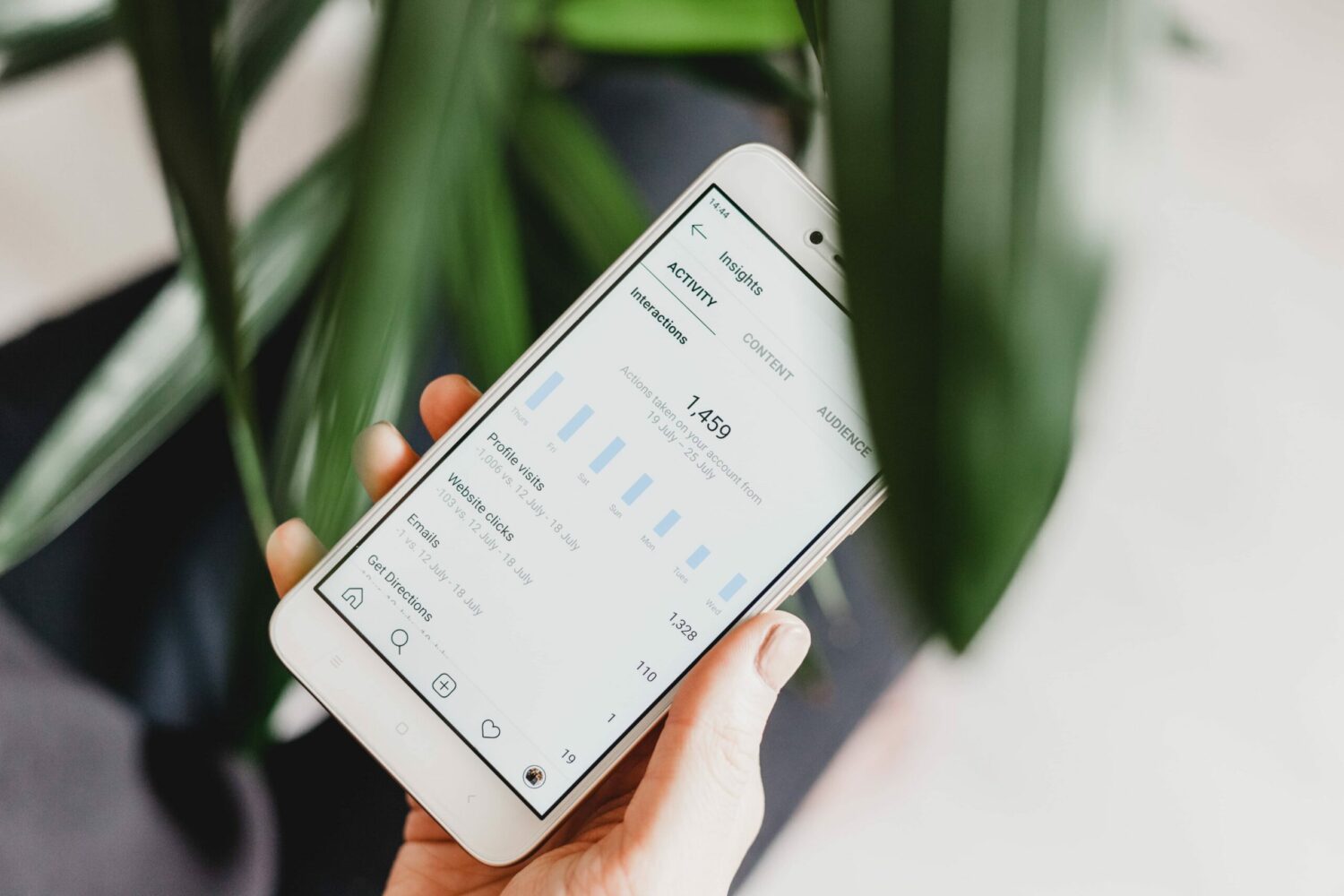 As mentioned, the more Instagram engagement you get on your post – the more the algorithm likes you. However, there are many factors that influence Instagram's algorithm.
"Provoking" people's opinions and interests is one way to get more Instagram comments – but there's more to it than that.
Ask yourself – what makes someone stop scrolling to leave comments? Sometimes, it's the need to be heard. Other times, it's pure interest. And sometimes, it's arguing at 2 AM with a stranger about what's better – burgers or pizza.
That said, here are some proven tips on how to get more comments on Instagram and smooth out your Instagram strategy!
1. Alert! It's an Attention-Grabber!
Everyone online wants to create content that ends up going viral. From a funny meme to an inspirational video – we all want as much exposure as possible on social media platforms.
So, it's important to know that viral content has one thing in common:
It stimulates a feeling that makes more users want to engage with the post – and the person that posted it.
Even if it's just a basic selfie, make sure it's visually pleasing and well-edited.
Just take a look at this selfie of a girl with her grandad. It ended up going viral in a matter of days.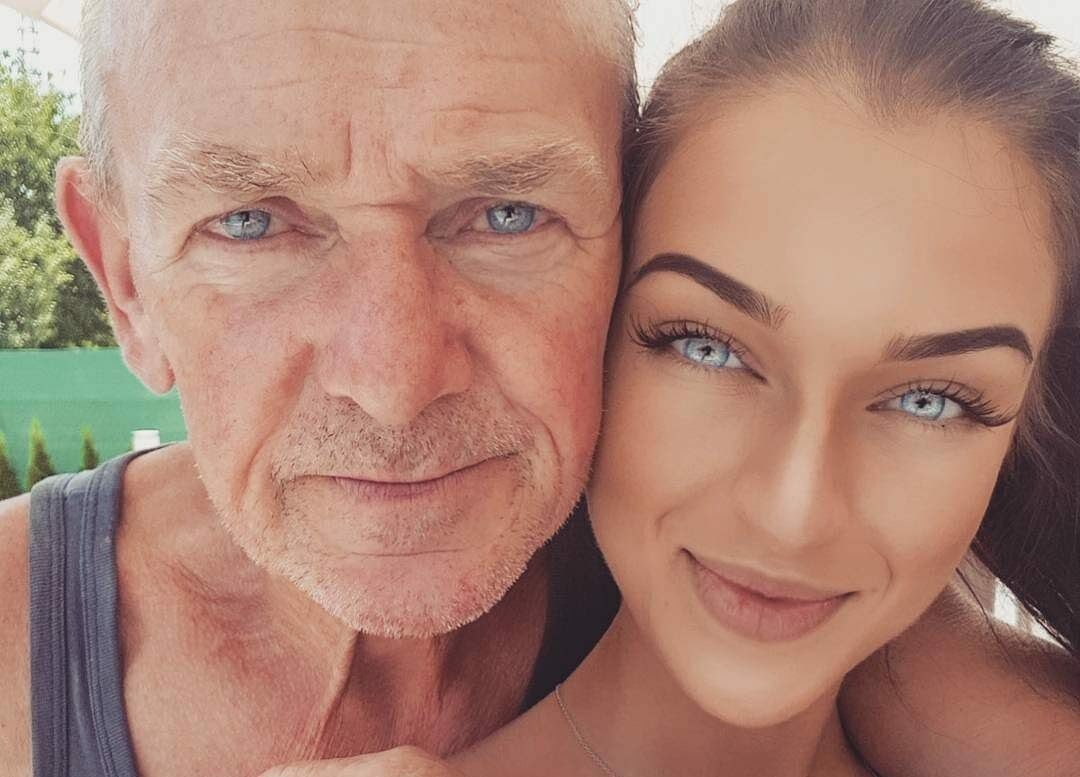 You might think, "It's just a selfie – what's the catch?" What made this post go viral? Well, people were intrigued by their eyes. The girl – Miss Slovakia, by the way – inherited her lovely blue eyes from her grandad.
The picture also provoked emotion.
Seeing two different generations share this beautiful gene was a jackpot. The photo has been shared on every social media platform – all from a seemingly basic selfie with your grandad on vacation.
2. Tailor Posts For Your Target Audience
Knowing your audience is key. Check out this video from the former Vine star, Casey Frey. His audience always expects funny videos filled with Millennial and Gen Z humor.
And that's exactly what they got…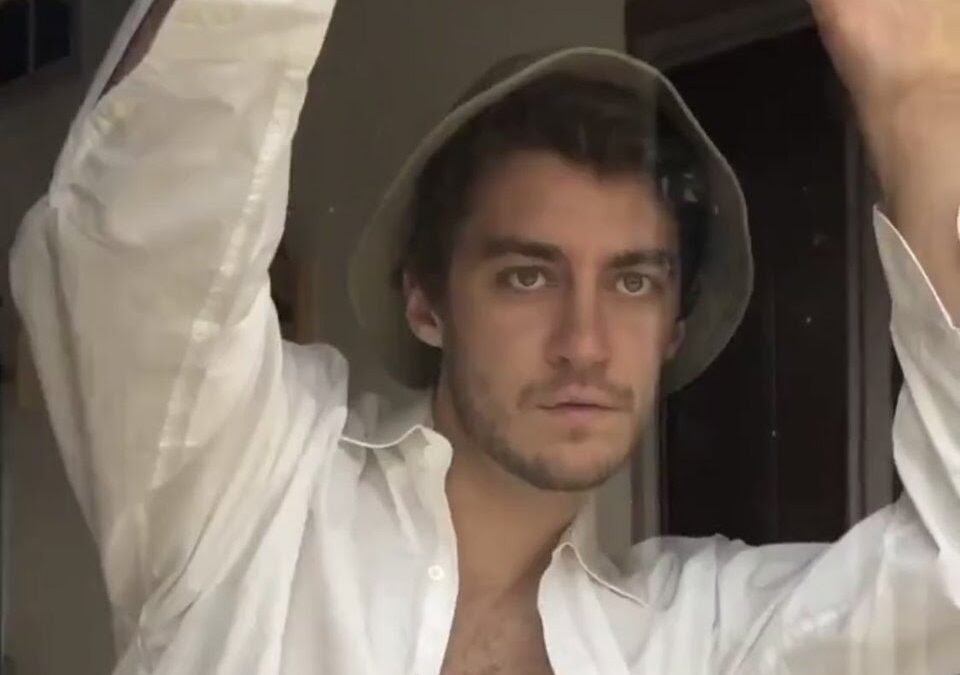 This video managed to get over 10 million views and almost 70k Instagram comments. Users shared it on every social media platform out there.
Look at some of the comments Frey received on the video: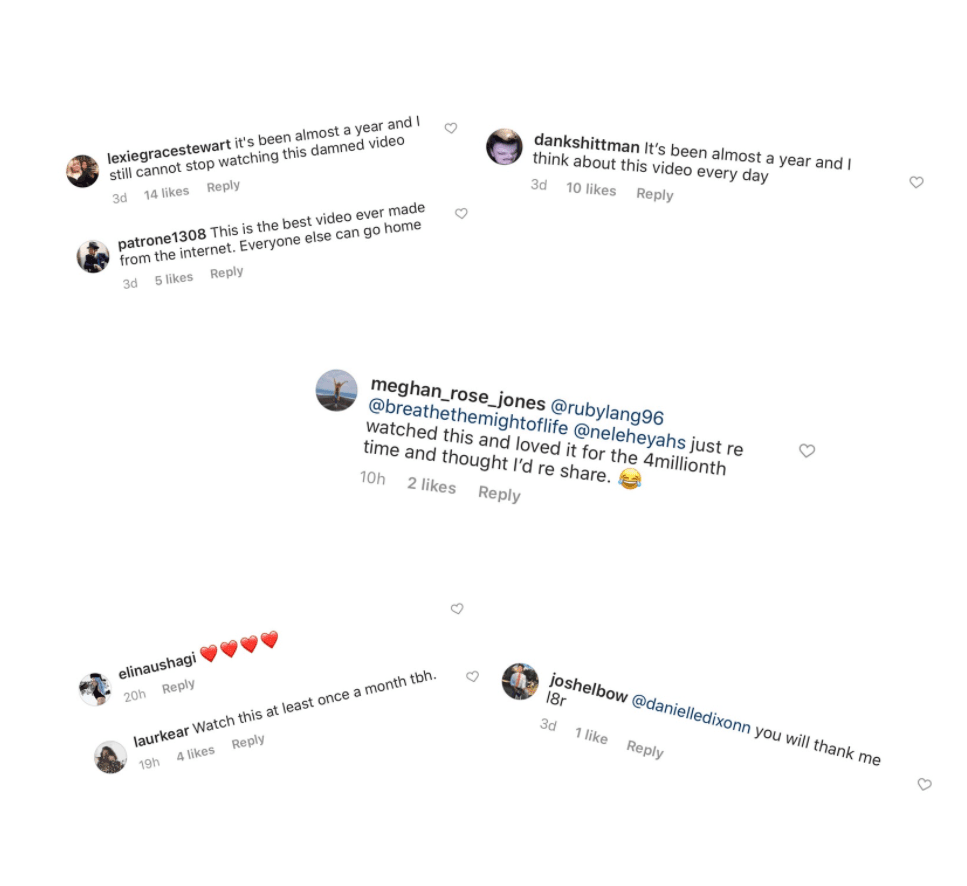 Granted, you don't always have to strive for viral content – not in the traditional sense, anyway. Getting more engagement than on your previous posts still counts as success.
3. Post At The Right Time To Reach Your Prime!
Now that we've established the "what," let's talk about the "when." Scheduled posting is a necessity for some users – and here's why:
You should post when your community is most active.
It will end up getting the most engagement after it goes live. Instagram will interpret that as a sign of good quality content, and the algorithm will push your post to the top of everyone's Instagram feed.
The more views or impressions the Instagram post gets… well, you can do the math from here.
How can you check when your audience is most active?
It's really simple, actually:
Head to the Instagram analytics page. Note that it's only available for users whose Instagram account has been set to Business mode. Go to your profile and click the three lines in the upper right corner. Press "Insights," and after that, press "Audience."

The options on your Insights
You'll be able to see everything about your followers.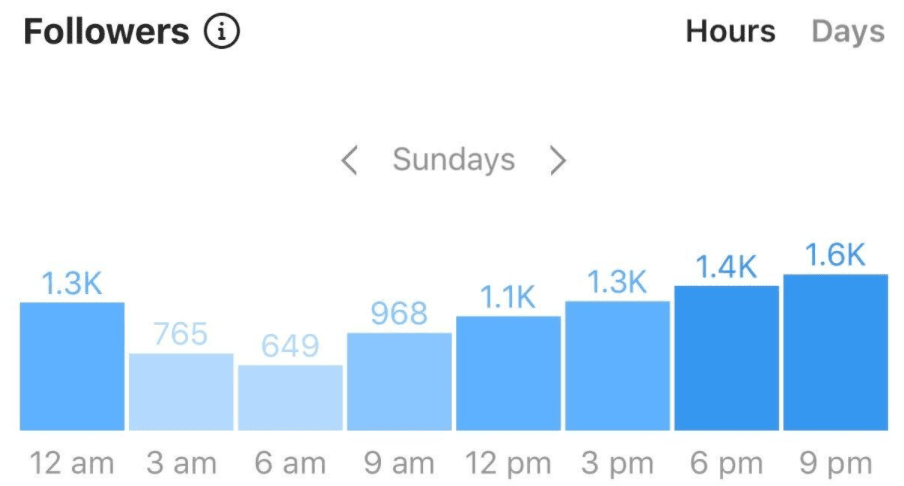 As you can see in the screenshot, 9 PM on Sundays is best for this specific profile.
The key is to keep trying until you get it right. Instagram is a marketing channel, after all – and marketing means testing!
4. Videos Are The Heart Of Your Profile!
Many users get comments on Instagram through videos. It's an essential part of forming an audience on Instagram. There's actually a whole science behind eye-catching content – and, more specifically, video content.
The idea behind it originated from YouTube – the home of the most viral video trends on the Internet. The more ''in your face" the video is, the more clicks and views it will get. And that goes for the thumbnail, audio, and the video itself.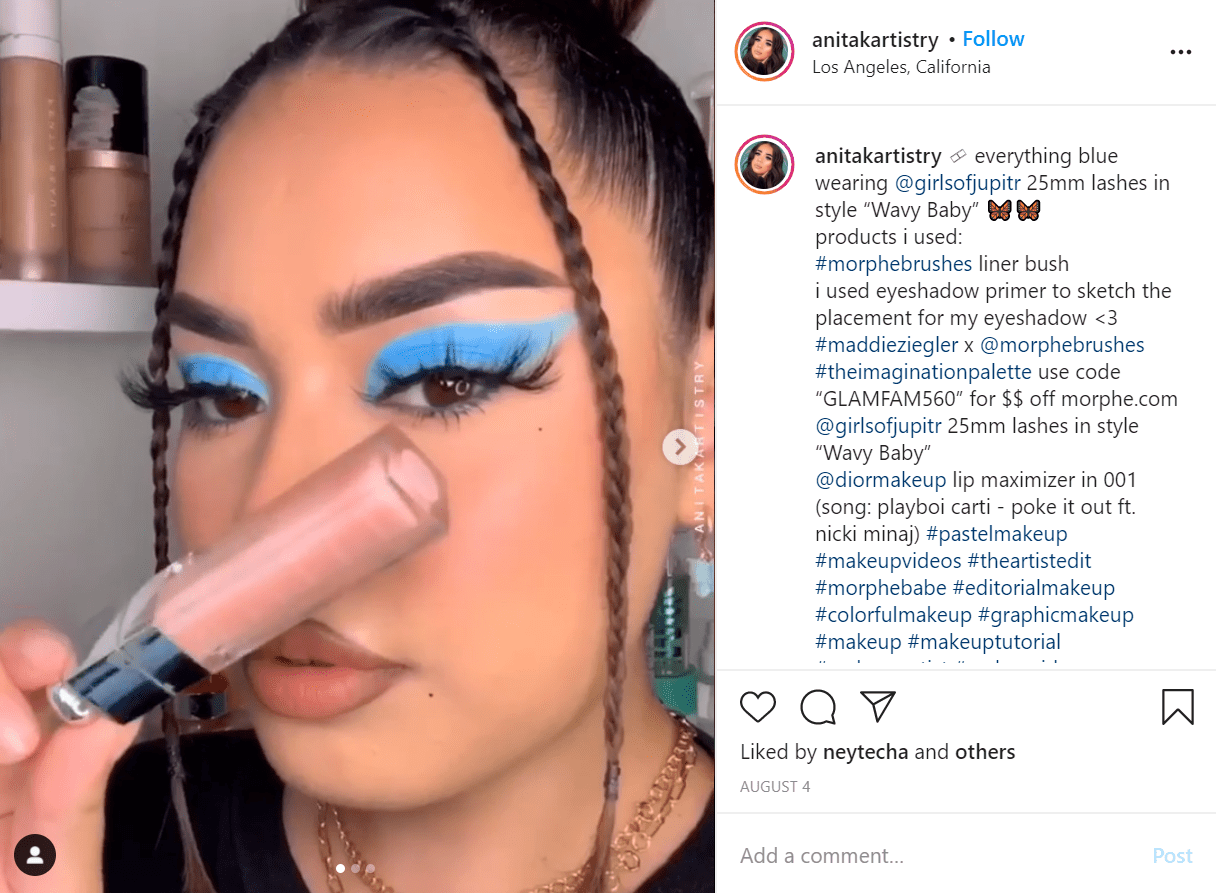 Also, occasionally ask your audience for comments. Tell them you want to know what they think; it's as simple as that. Visual content with audio will make users pay attention.
Even if it's not "in their lane," visual content is very stimulating – which, in most cases, is enough to attract comments under the Instagram post, too.
5. Captions, Captions, Captions!
Most of us are often "stuck" when it comes to coming up with good Instagram captions. We seek inspiration from songs and write quotes. Sometimes, we just add some emojis. But what approach is best when we're "fishing for comments"?
Thankfully, the answer is really simple.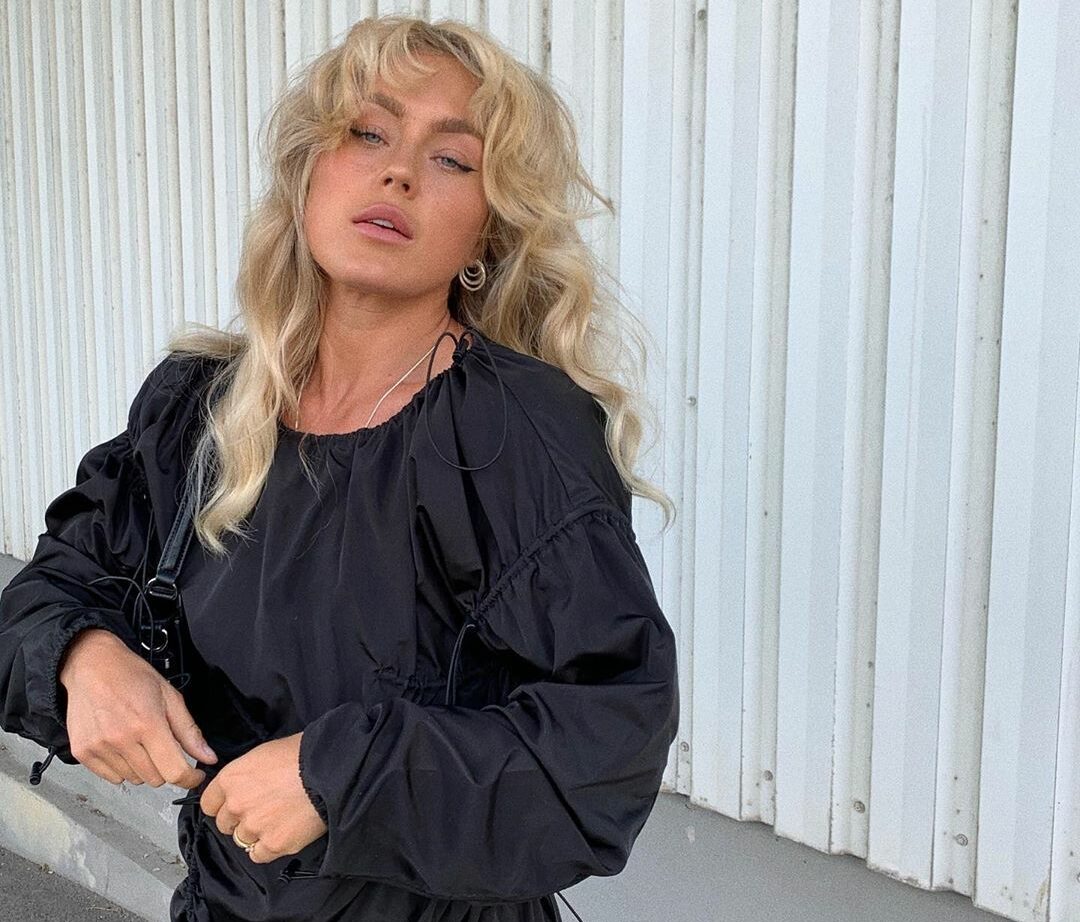 Ask, and you shall receive… Again. A.K.A., ask questions in your captions.
"Just saw The Joker in theaters and man oh man…what an amazing movie! Have you guys seen it? If not, what other good releases have you seen recently? I'd love some recommendations!"
Here's a good example from popular Instagrammer and TikTok sensation Addison Rae. That is how to get more Instagram comments – by starting a discussion.
The more they talk, the bigger buzz it creates around your post. And remember, always try to answer and like the comments.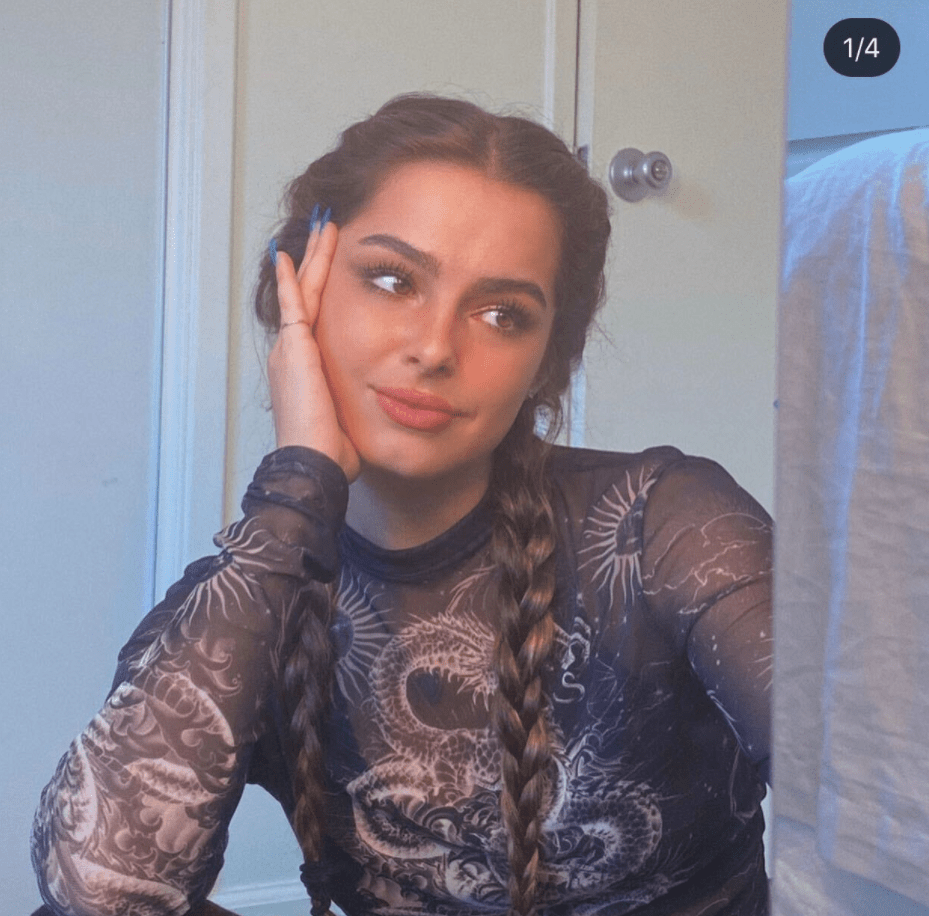 6. Instagram Giveaway Makes a Follower a Day!
Instagram contests and giveaways are a fun way to generate more comments on your profile. It's much easier than it sounds, too. All you need to do is post a picture promoting the contest in question.
For a chance to win, ask your audience for some of the following:
Like and comment under the post (obligatory)
Tag a buddy
Share the post on their Instagram stories
Follow the profile
You can always maximize the budget and create a huge Instagram Giveaway on your page! The benefits are crazy high.
Take a look at how Morphe hosted a now-closed Giveaway on Instagram: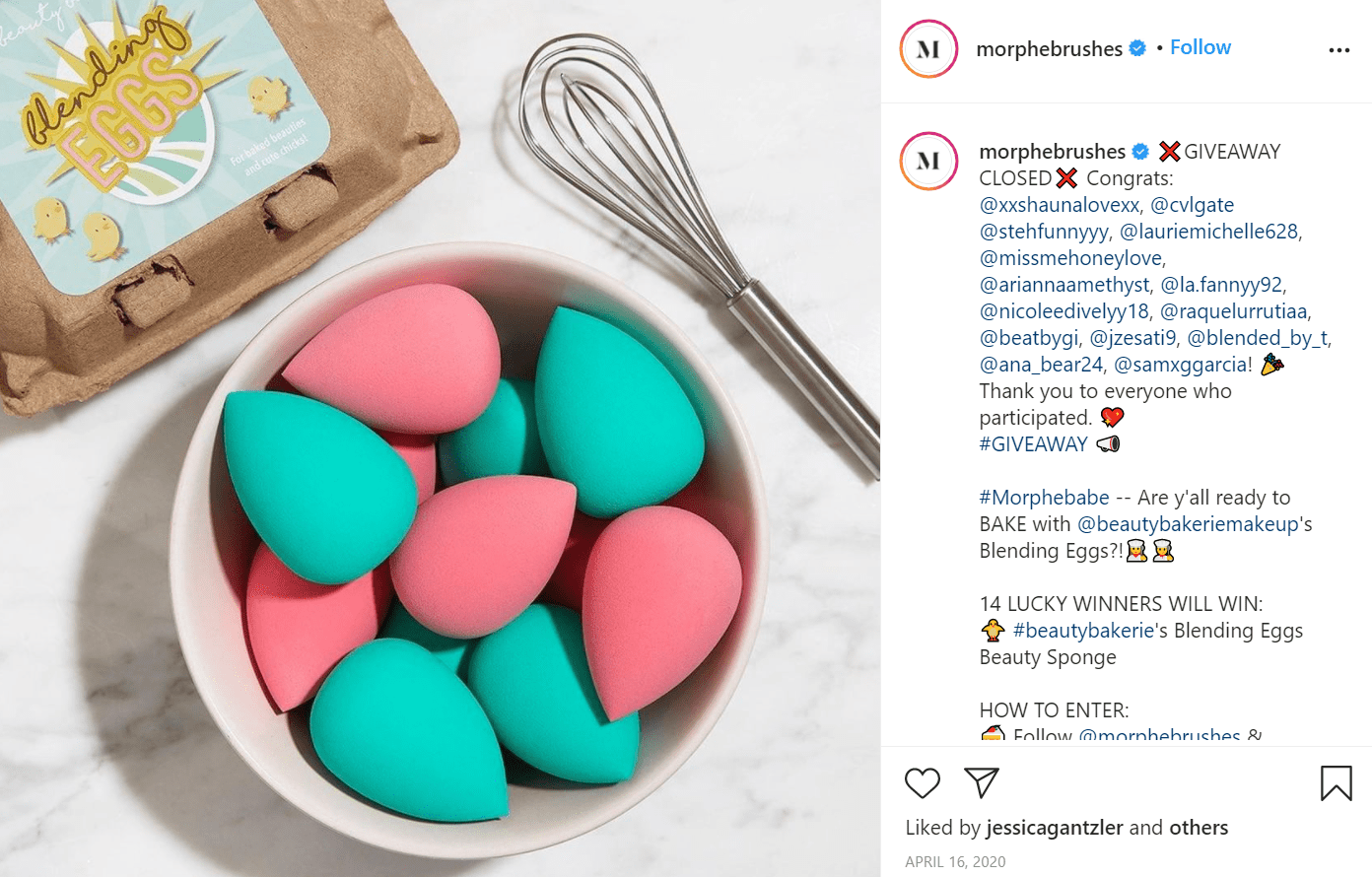 It's always a good idea to get your audience involved in discussing your brand – whether they share it with a friend or drop a comment themselves.
7. Ready, Set – Takeover!
An Instagram takeover is, simply put, when someone takes over your profile for a day. They post content from their perspective and point of view. For example, celebrities do this for brands and companies all the time, especially when they are involved in million-dollar brand deals.
That marketing idea was eventually adopted by popular Instagrammers. So it's not a "celeb-only" concept anymore. You can give this task to anyone you'd like; a friend, a colleague, or a fellow influencer or brand owner. Just make sure the trade is mutually beneficial.
Takeovers are exciting for viewers. Sharing their everyday life with a whole new audience builds interest – and with that comes curiosity in both parties. It's a win-win situation for the person hosting and for the person taking over.
8. Q&A, but make it as Live Videos!
Q&A's are a quick way to promote your brand and have fun with your audience. And with features like IG TV, Instagram stories, and hosting Lives, it's easier than ever to do it.
Take the time to answer all the questions your audience has. That will not only build trust but spread awareness of your brand – especially when your followers see that you're paying attention to them.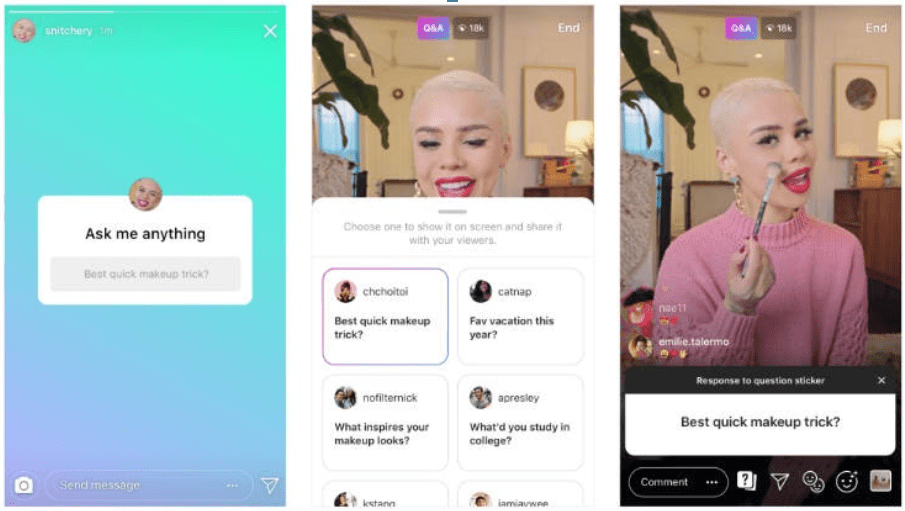 Before the Live, make sure to post a little heads up and include a call to action.
Ask your target audience to comment on their questions below and share the post with friends. You'll receive a flood of comments. Plus, it's a load of fun!
9. Make Memes
Having a great relationship with your audience is one thing. But creating internal jokes or memes about your brand with them is even better.
Internet memes have always generated a ton of comments on every corner of the Internet. You could even repost a funny meme one of your customers made. It will deepen the connection between you.
Just look at how Wendy's takes care of this. They're infamous for creating and reposting Internet memes about their restaurant. And people love it! They get thousands of Instagram comments on every post, especially when it's a funny meme.
So don't take a joke… repost it!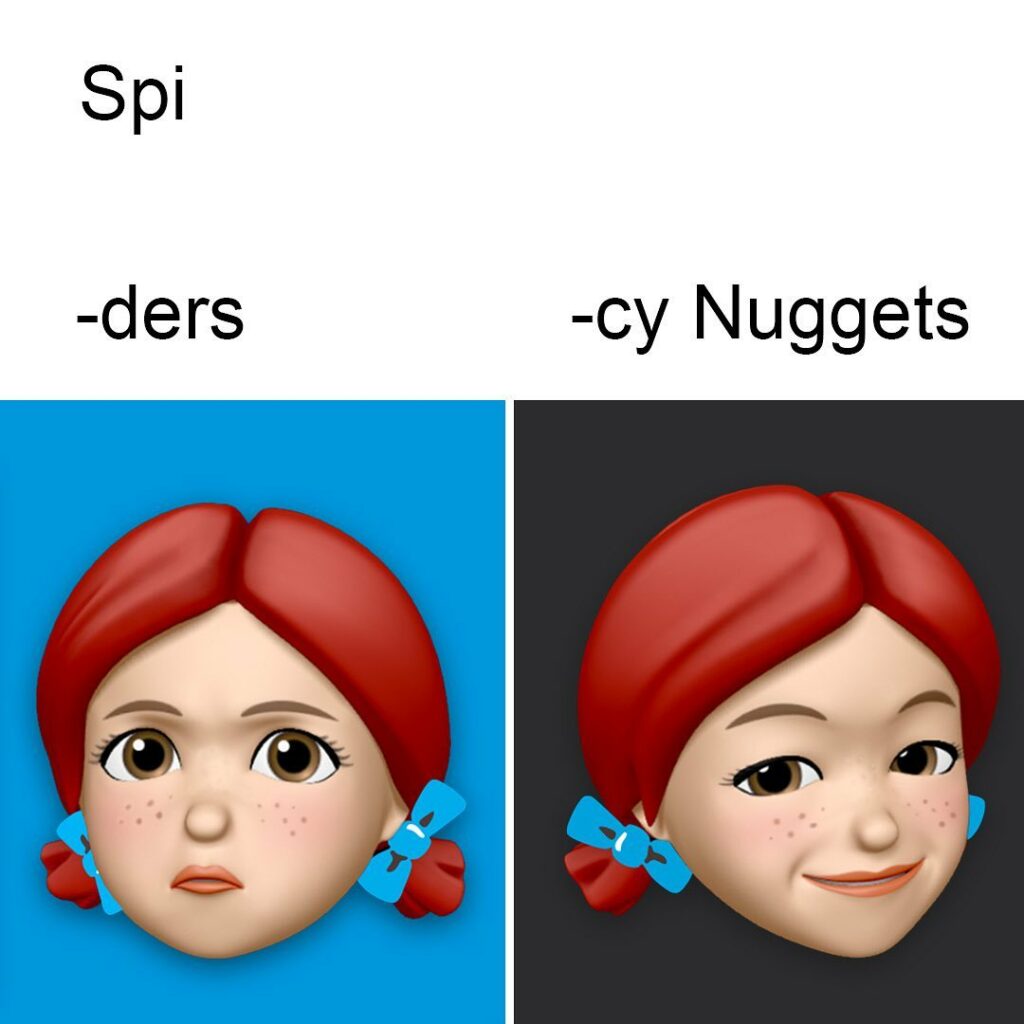 10. Tag Relevant People, Locations, and Brands
It's no secret that Instagram influencers use this strategy to promote themselves on Instagram. Tagging bigger profiles will make your name pop up in their tagged posts. That way, there's a bigger chance of people discovering you.
Make sure you're only tagging people and brands in your lane. If their audience sees a similarity in content, they're more likely to engage with you.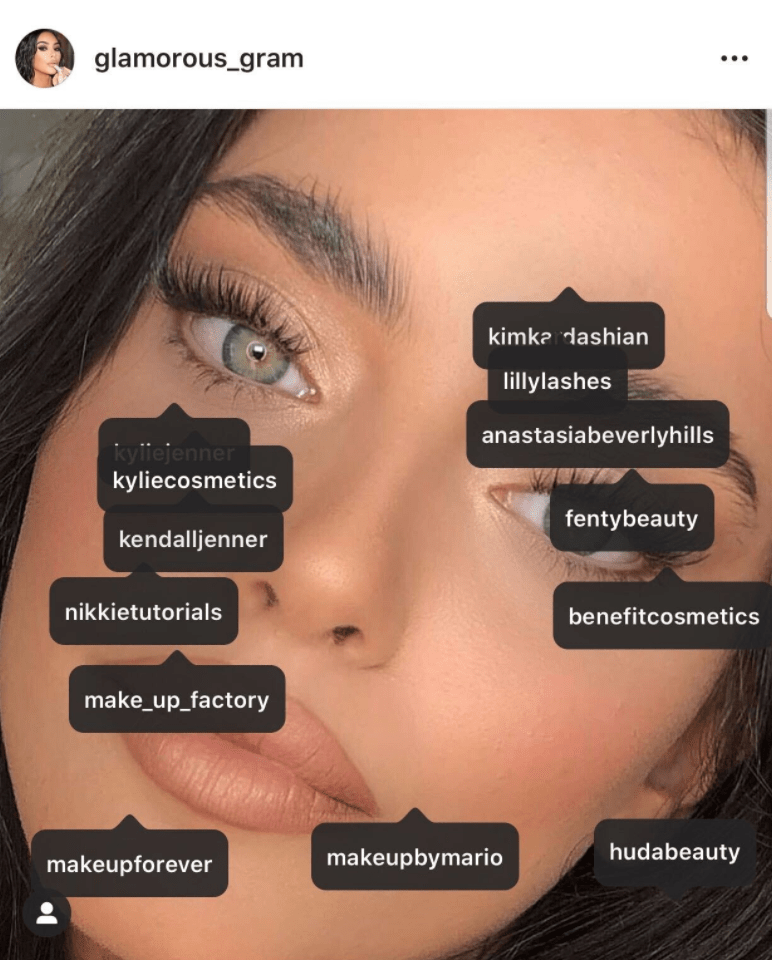 As for locations, it never hurts to have your post pop up in different places. You could generate a lot of new followers this way. People love to discover new profiles through different locations.
Pro Tip:
Tag Instagram users directly on your post, not in the caption. That way, it's much easier for them to notice that you tagged them!
11. Relevant or Niche Hashtags?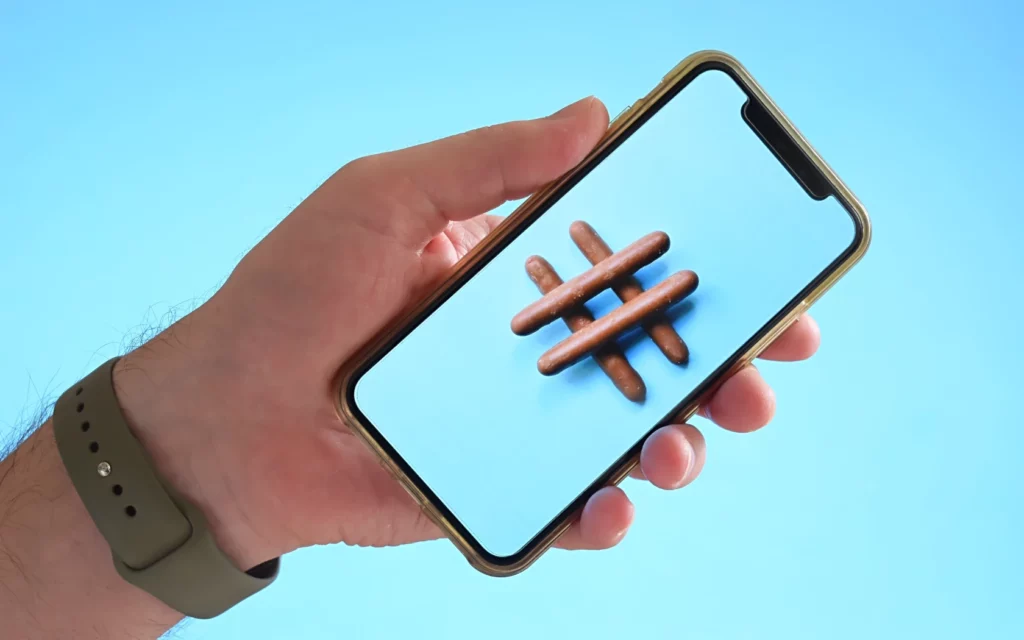 Relevant hashtags are a gold mine. We already knew that. But using niche hashtags might just be even better – simply because a universally used hashtag could bury your post under a million others.
It's easier to rank higher and be more discoverable with "smaller" Instagram hashtags. Accounts similar to yours are more likely to engage with you. It's really important to relate to your followers – and, at the same time, find hashtags that directly relate to your business.
Here's an example:
View this post on Instagram

A post shared by Emily Gold (@emilygoldglows)
Let's say you make skincare products, and you want to post a picture of a product on your Instagram feed. Adding the #skincare hashtag – which has almost 60 million posts – under the picture won't do the trick. But adding your location along with it, for instance, might.
Posts with at least one hashtag get 12% more engagement. That's a simple enough recipe for how to get more comments on Instagram. So, think twice before posting a hashtag-less photo.
12. Engagement Is Always Key
The only real way to get more comments is through quality engagement – including likes, Instagram stories, and video views – on your Instagram posts.
The more engagement you get, the higher the chances of the Instagram algorithm to feature your posts on the Explore Page – which, in most cases, is the ultimate goal.
The better your content is, the more people will comment on how good it is. And when you do receive comments, be sure to respond. That's how engagement works.
Why Are Instagram Comments Important?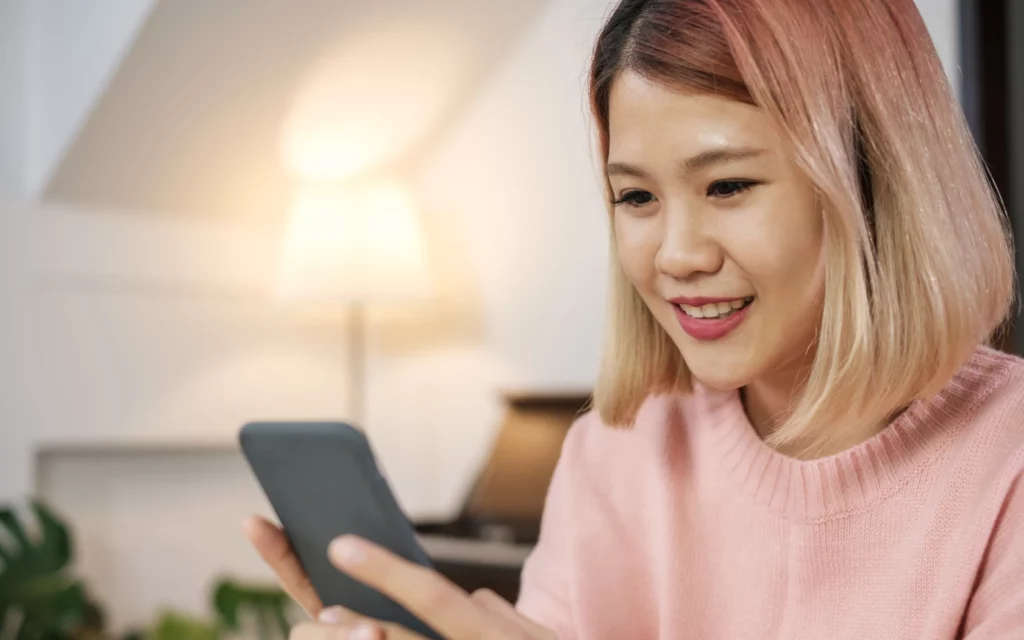 Social media is a BIG deal for businesses in today's digital age – and Instagram is no exception. Instagram comments can be super useful for any business owner to gauge their channel's popularity and promote their products and services.
With that said, here are some benefits of getting more Instagram comments:
Engaging With Your Customers
The number of comments on Instagram is a sign that your channel is growing. The more comments you get, the more engagement you have. If you have a massive following but hardly any comments, it might be time to change things up and rethink your Instagram strategy.
Showing Reliability & Genuineness Of Your Brand
If you're an Instagram influencer, you want to work with brands that trust you to promote their products. By having a network of real followers who engage with your content, you can show brands that you mean business – and that you can help drive results.
Now, audience engagement is a huge factor in whether brands will choose to work with you. If your followers are responsive and trust your Instagram account, it's more likely that brands will want to collaborate with you.
Boosting Your Popularity
While buying comments to boost your engagement might be tempting, it's NOT a good idea. Buying fake comments from bots won't provide any real attention, and brands won't get any value for their money.
Instead of cheating the system – and the Instagram algorithm – focus on creating engaging content and building a genuine following organically.
FAQ
Q: Why don't I get a lot of comments on Instagram?
It can be tough to get noticed on Instagram. The Instagram algorithm favors posts with higher engagement, making it more difficult for newer accounts to get discovered and show up on the Instagram feed. Plus, if you have a small following, getting engagement on your feed posts may be challenging.
Q: How many comments are good on Instagram?
The number of comments considered good on Instagram varies depending on the size of your following and the type of content you post. Even a few comments can be considered good if you have a small number of Instagram followers. However, if you have a larger following, you may want to aim for at least ten comments per post.
Q: Does commenting increase followers?
Yes! Commenting on other users' posts can increase engagement and help you get more followers. When you comment on other users' feed posts, they'll receive push notifications and will be more likely to check out your account, engage with your content, and potentially follow you.
Q: Are comments better than likes on Instagram?
In general, comments are better than likes on Instagram because they increase engagement and build a stronger connection between the user and the content creator. Comments can also provide valuable feedback and insights that can help improve future content. Plus, they're the second most important social proof metric.
Q: How can I get more comments on Instagram?
Here are some tips to get more comments on your Instagram posts:
Post engaging and relevant content to encourage more people to leave comments.
Include relevant hashtags in your posts to boost your reach and attract new users to your Instagram account.
Encourage users to comment by using a call-to-action in your captions.
Leave Instagram comments on other users' posts to increase engagement and potentially get new followers.
Host an Instagram contest as a fun way to encourage users to comment and engage with your content – including non-contest posts.
Manage Instagram comments and delete offensive comments to create a positive environment on your account and encourage engagement.
Ready To Increase Comments On Your Instagram Posts?
We've covered the key tips and tricks on how to get more comments on Instagram. One thing to remember is that getting a lot of comments on your Instagram post can mean two things:
1. You're doing something right. 2. You're doing something terribly wrong.
Whatever it is, people love talking about it! Hopefully, you'll be the first example after reading this blog post.
People love to share their thoughts on the Internet. Usually, that only happens when a thought-provoking piece of content comes their way. So, let your content do the walking – and wait for the people to do the talking!
If you're ready to see real, organic growth and attract more followers on Instagram, sign up for Flock Social today!