Instagram is one of the largest social media platforms today – and it's still increasing in popularity. Almost everyone you know has an Instagram account – but some people still don't have one.
That said, there are so many interesting things to look at on Instagram, and you might want to view it, but you don't have an account. Making an account on Instagram just to look at a couple of things might seem like a hassle.
So, how to view Instagram without account? Can you use the social media platform without an account? Continue scrolling for the full guide on using Instagram without an account!
Looking for more Followers?
How to View Instagram Without Account?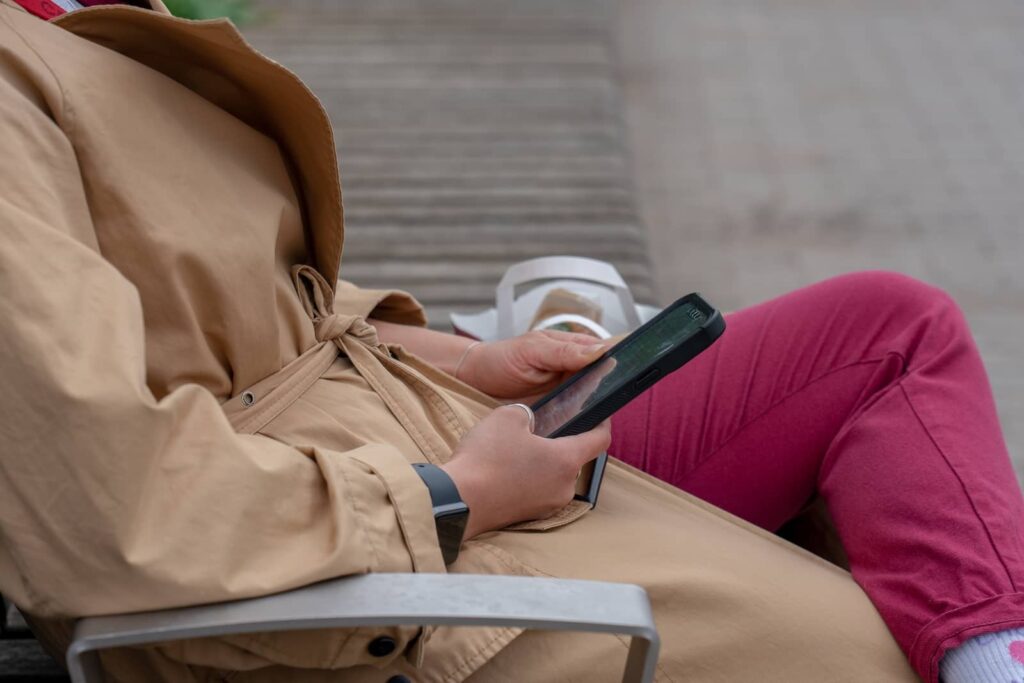 Perhaps you already tried – or wanted to try, going to Instagram.com and see what it's all about. If you did that, you could only see the log-in screen and no way to get around it – you could either log into your existing account or make one.
If that doesn't work well for you, there are a couple of ways you can get around the login screen. However, remember that you cannot use Instagram the way registered users can – but you can do several things.
Even if you use a browser or your phone – it comes to the same thing. Without making an account, you won't get access to all the features Instagram offers.
So, there are a couple of ways to view Instagram – and we will discuss them below.
Searching for a Profile Directly
As we have mentioned, you cannot go around the login screen that pops up first. But, there is a way to still search for a profile – but you will have to do it directly.
So, it's fairly easy to do if you know the Instagram handle or the full name as it's listed on Instagram. First, you will open up your preferred browser, and into the search bar, you will type in the handle and write 'Instagram' afterwards.
Like this for example:
Then, you will tap your Enter button and look at the search results. The Instagram website should pop up first, but if it doesn't, you'll look for it on the first page of the search results.
You'll click on the page to open it when you find it.
When you see the desired Instagram page, you can view everything on that profile without any issues. Even better, once you open someone's profile like this, you can browse other profiles, thanks to the search bar above.
All you have to do now is type in the Insta handle of someone else, and it will pop right up!
Another way to do that is by typing the full URL of the account you want to look at into the URL bar. So, in this case you will type in instagram.com/selenagomez and tap your enter button to see the results.
It works with any public profile, but you will have to know the exact name to use this method!
Using Third-Party Websites to View Instagram
While you can use the browser to search for an Instagram profile directly, you can also check out various third-party websites to view Instagram. There are many options, with Anon IG Viewer, GreatFon, ImgInn, and Inflact being the most popular options, so let's check out one.
ImgInn
ImgInn is a fairly popular method to view Instagram without a profile, as this third-party website enables you to download posts and Stories without any trouble. However, remember that you can download posts for personal use – but you shouldn't repost them anywhere due to copyright issues. If you wish to repost something, make sure to contact the owner of the content for permission first.
So, you will first search for ImgInn on your browser – you can use your phone or your computer. This is a free website, allowing you to do lots of things on Instagram without signing up.
Click on the website to open it up. The home page is pretty straightforward so that you will have no issues finding the search bar. Once you see it, type in the desired handle of the profile you want to look at.
When the profile appears, you will see all the posts in the same grid as they appear on Instagram. The only difference is – using Imginn enables you to download the posts.
There is a small Download button under every post.
What's more, you can also look at Stories using ImgInn. You can find the Stories under the bio and click on them.
Then, you can find the current stories on the left, and beside it, all Highlights are listed.
All third-party websites for viewing Instagram work the same way as ImgInn. We'd advise you to be careful about using sites that require you to put in your personal information, as it can be abused.
What to Do on Instagram Without an Account?
Using Instagram for various things is possible without an account, but it does limit you in many ways. Luckily, there are things you can do without an account – and they might be enough for your needs.
View Accounts
If you know someone's Instagram handle or their full name, you can search for them even though you don't have an account. If they have a public profile, you are free to browse their profile and see their information.
For example, you can check their bio and click on links in their bio. You can look at their Reels and posts and see the comments on the posts.
You can only see the profile picture, name, and bio if someone has a private profile. You can also see the number of their posts, followers and accounts in their following.
View Posts & Videos
You can look at photos and watch videos on Instagram without an account. You are free to roam along the public profiles and view their content as much as you like – but you will have to know their Instagram handle or full name as it stands on their profile to find them.
View Comments
On all public posts, you can look at comments left on the posts and Reels. You can even click on profiles that left comments and view their content if their profile is public. You can even view the likes on each comment without an account.
Browse
Not having an account when viewing Instagram enables you to browse with complete anonymity. When you don't have a profile, there is no worry you might leave a like somewhere you don't want to – which is a plus if you're doing a little bit of stalking (we've all been there). Nobody can track your activity without an account in any way – it's as if you turned on ghost mode.
What Can't You Do on Instagram Without an Account?
There might be many things you can do on Instagram without an account, but it's still limited in more ways than one. You are free to look at stuff on Instagram without making an account – but you cannot interact in any form or save items – so let's dive into how not having an account limits you.
Write Comments
When you don't have an account, you can view comments left on posts or videos, but you cannot write any. There is no way to interact with the content if you browse Instagram without an account, so it is a ghost mode – you can see everything, but nobody can see you. If you wish to interact, consider making an account or logging in if you already have an account.
See Stories
While you can look at posts and videos, you cannot see the posted Stories or the saved Highlights. You will either have to sign up for Instagram to see them or use third-party websites, but even if you look up a profile directly using a browser, you cannot view Stories.
Follow Profiles
Without making an account, you can't follow people, businesses, or brands. So, if you wish to lok at their content often, you will have to search their handle every time you want to look at something. Since you don't have an account, their content won't pop up on your feed.
Message Profiles
You can't send a DM to Instagram users anonymously if you don't have an account. So, you can't interact with public posts, but you can't interact privately with accounts. If you wish to contact someone, check if they left their e-mail on their profile – but keep that limited to business interactions.
Brands and influencers often post their e-mail on their profile for business inquiries. We strongly advise against using the posted e-mail to send personal notes or messages.
Looking for more Followers?
Bottom Line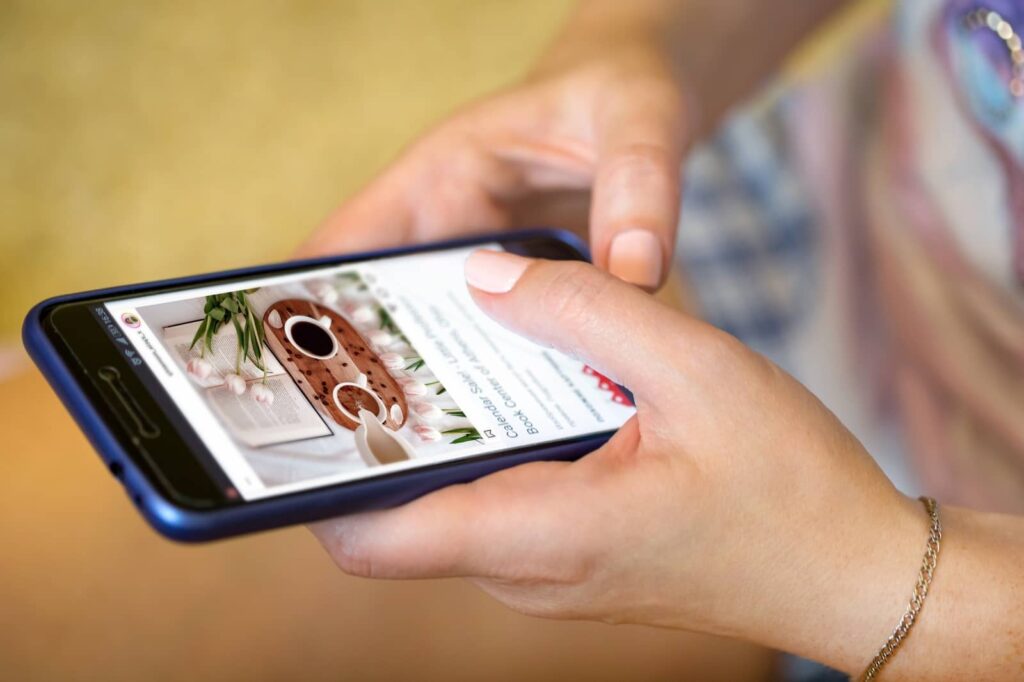 Luckily, it is possible to view Instagram without making an account. If you wanted to take a quick glance at Instagram and what it's all about before you create an account, now you have the full guide and information about what you can do on Insta without registering an account.
While viewing Instagram without an account is limiting, it could be enough for you. However, you cannot save interesting posts or follow accounts to view their content easily.
If not having a profile works for your needs regarding Instagram, going through our guide again is the way to go. If it doesn't, it's time to finally hit that Sign Up button and join millions of others on Instagram!